There are brands we swear to defend with our last breaths and there are brands we wish we would never have to contend with. Far be it for logic and reason to try to grapple with our preferences; this is where emotions jump in. What we as consumers aspire for is an emotional connection; an ability to connect with what's behind the brand, and what's behind the promise. Consumers are defined by human needs, such as ego-gratification, security, power, and love. These subconscious emotion-based needs are leveraged by marketers to appeal to consumers. Successful companies aspire to build their brand by appealing to a consumer's emotional aspirations, needs, and state, putting the needs of the consumers ahead of the products. Not only does this newly formed bond between the consumers and a brand nurtures brand loyalty, it makes consumers feel a sense of trust with brands.
Since its Valentine's day, love is in the year, Cupid is thrashing about with arrows notched, and couples are desperately thinking up last minute gift ideas for valentine's day, it got us thinking about our favorite brands- ones that we vow not to part with till death does the trick- and not so favorable brands that put a tarnish to the very definition of emotional branding and made us feel ever dubious of them.
A Love Vs. Hate Affair With Brands
Brands We Are Head Over Heels In Love With
Brands We Wish We Had Never Met

LEGO

We are irrefutably in love with LEGO because of their knack for innovating and adapting by trying new things. They continue to teach us something new through their messages, storytelling, and stories. The images and words they use directly reflect what makes them unique, who they are, and the brand values they aspire to exemplify to all their stakeholder communities. The brand can actually influence how people feel about them, see them, and talk about them to others. As soon as a customer engages with one of their products or one of their employees, the brand comes alive with engagement.

General Motors

Most of 2014 was spent on the defensive for General Motors, as it had to cope with a huge number of serious recalls. The company had to come clean with an ignition switch defect that could potentially cause a vehicle's airbags to fail and its engines to stall while in motion. The defect that had been linked to 42 deaths triggered the recall of 2.6 million cars. The worst part is that the company had known about the defect as early as 2001 but put off fixing the flaw, even though the replacement switches would have cost a meagre 90 cents each.

Starbucks

We absolutely love Starbucks for the way they engage customers and their aggressive innovation style. Rather than simply sell a product, Starbucks gives us the perfect space and ambience to enjoy the products they sell. Somehow, Starbucks satiates a psychological need that other brands in the niche haven't grasped yet. The emotion is all about the daily ritual and uplifting moments; stimulating all our senses.

Walmart

Walmart reported a mammoth global revenue of $485.7 billion in the fiscal year 2015, with a profit of $16.8 billion. While the brand is the largest private sector employer in the US, most people attribute its unprecedented financial success to its unethically low wages and its failure to fall good on employee benefits.

Nike

Nike advertising leverages the archetype technique for emotional branding in its advertising, or more specifically, the story of the Hero. It's another façade of an age old tale, that of a hero pitted against a mighty foe, and emerging triumphant after a monumental struggle. One can say that Nike's marketing strategy spans centuries, and has never failed to inspire and secure customer loyalty.

Abercrombie And Fitch

While Abercrombie and Fitch has been desperately struggling to revamp its provocative "models only" hiring policy and rewrite its image by trading out the logo, the retailer continues to rank amongst the highly disliked brands in the US. Low ACSI score prove that customers do not perceive their customer service or the quality of the merchandise to be very high.

Virgin America

With a Top-notch service, attractive fares, new planes, and a host of amenities that reinvent domestic air travel, the mission of Virgin America is to make flying great again. Through its partnership with Netflix and Google street view, the Virgin America experience is unparalleled, featuring power outlets, custom-designed leather seats, mood-lit cabins with Wi-Fi, and a video touch-screen at every seatback that provides guests with countless entertainment options and on-demand menus.

Wells Fargo And Co.

After it was revealed that over 2 million fraudulent accounts were opened by account executives without customer consent,
Wells Fargo and Co. became the target of nationwide fury. Several reports reveal that employees who tried to warn the company's ethics hotline about the unscrupulous practice, were fired.

Whole Foods

Whole Foods has established a distinctive grocery-shopping environment with a host of loyal, fanatic customers willing to pay more for the experience. Whole Foods isn't simply selling groceries; it comprehends that it is supporting a lifestyle focused on wellness and health. The brand leverages top-notch customer service and storytelling about its products through social media, in-store promotions, magazines, and blogs to foster an environment that inspires a healthy lifestyle.

Sprint

Earlier this year, FCC fined Sprint with $68 million for deceitfully charging customers for text messaging services they didn't want or ask for. A major part of the exacted fine will go towards reimbursing the customers the company misled. Sprint has landed a cozy spot amongst 13 other companies on Consumer Reports' annual Naughty List for non-consumer friendly customer policies.

GoPro

Through an integration with Periscope, allowing users to broadcast live from their Silver cameras or HERO4 Black, GoPro helps people capture and share the most meaningful experiences of their life with others, so that they might celebrate them together. For instance, how a day spent hiking on the mountains with friends is better than one spent in solitude, and how the sharing of our collective experiences makes our lives more fun.

Chipotle

The company took a setback after myriad food contamination illnesses affected hundreds of customers in Chipotle locations all over the US. Reports of Norovirus emerged in California and Boston, while tomato-borne Salmonella virus struck 64 people in Minnesota. The company was struck with a barrage of lawsuits, including a class action lawsuit slammed by investors, accusing Chipotle of making dubious claims about its safety standards after the virus outbreaks.
Unleashing The Power Of Emotional Branding On Valentine's Day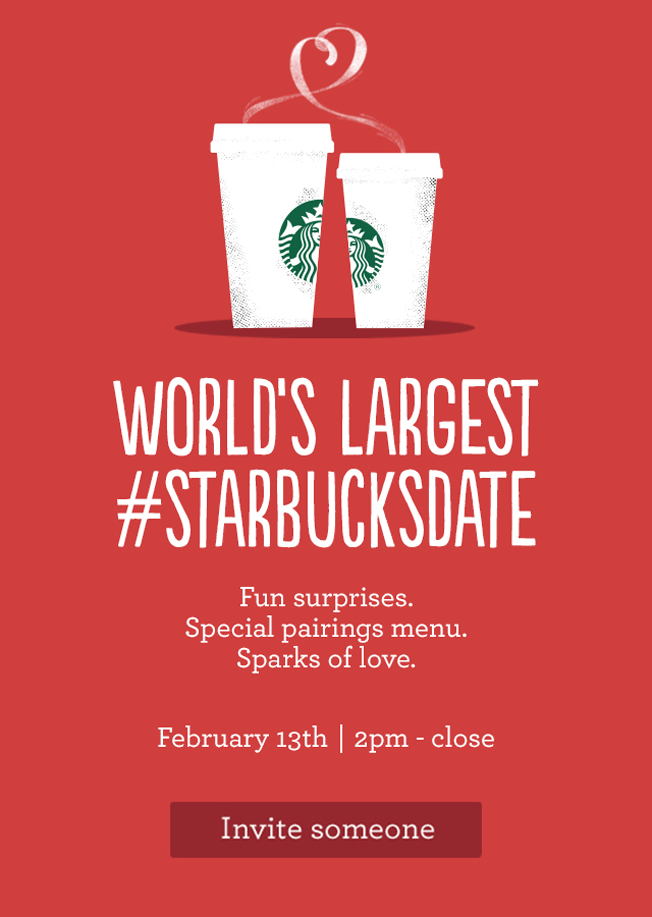 Image: Starbucks
Emotional branding is all about building meaningful connections with consumers and making them feel loved and nurtured. Each year, Valentine's Day brings an opportunity for people to make the day extra special for their loved ones, and for brands to capitalize on the believers of love and go out of their way to heighten the sentiments for them. A holiday based around a host of love-stricken consumers, willing to spend on their significant others, ends up in a staggering revenue boost for consumers. Brands that know how to pluck at the heartstrings of people and connect with them emotionally have come out with a host of mesmerizing Valentine's Day campaigns this year as a way to elicit customer engagement, capitalize on the feelings of happiness and love surrounding Valentine's Day, and capture their hearts.
For instance, the travel company Travelex has created an online contest, encouraging couples from around the globe to submit in their romantic travel photos, with the hashtag #TravelexKiss. The winner will be rewarded with 2 round-trip tickets to Paris, the most romantic destination in the world! Such contests can have people roused up from sleep to aim for a shot at winning!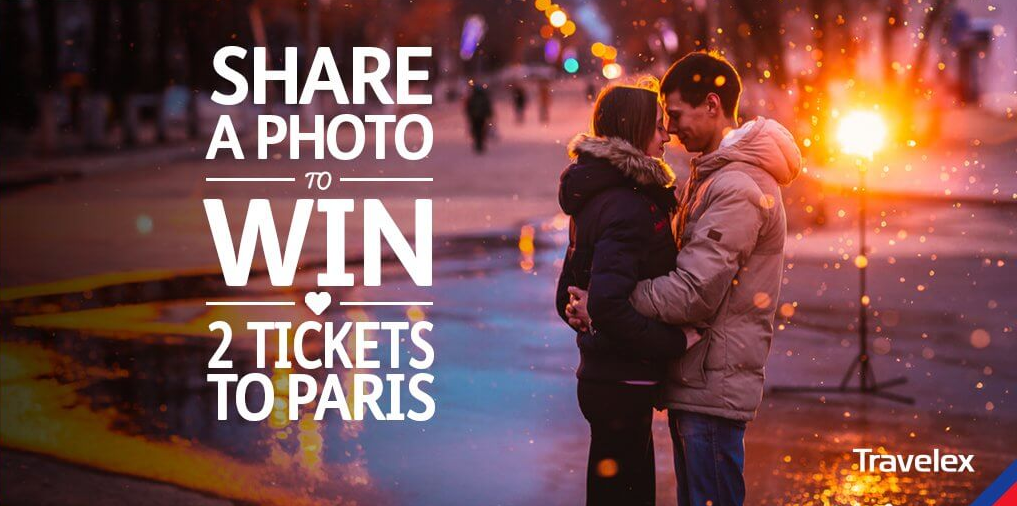 Image: Travelex
Similarly Oreo is creating quite a sensation today by launching a special edition red velvet flavor. By creating the right pre-launch buzz, Oreo has customers virtually lined up for a taste even before the product hits the shelves. Such time limited and seasonal offers create a sense of urgency around special products.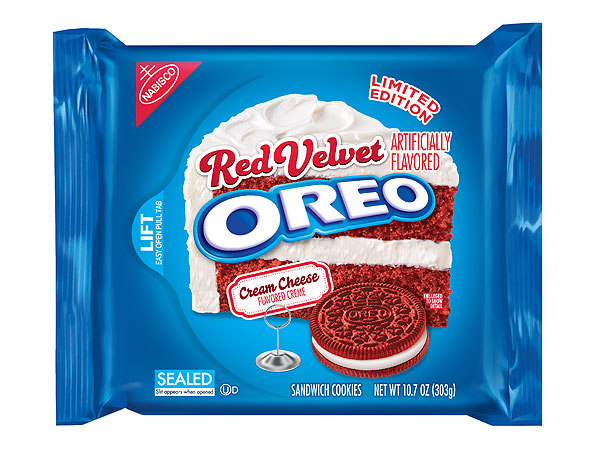 Image: Nabisco/Oreo
Brands like Burger King Israel have gone a step up to offer a limited edition 'Valentine's Day Adult's Meal' for the day. A humorous (and kinky) take on the kid's meal, not only does the meal come with two Whopper hamburgers and two portions of French fries, the 18+ deal offers its own goodies and toys, including a head massager, a blindfold, and a feather duster.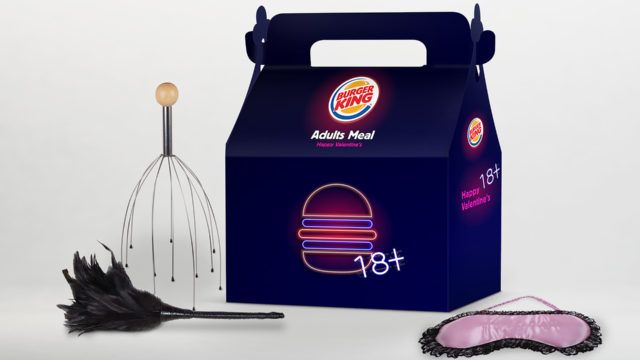 Image: Burger King
Chocolate brand Snicker has launched a series of 15 billboards in London to help forgetful passerby's pick-up a Valentine's Day card. Each billboard has 300 replaceable cards that can be peeled off and given to a loved one, if only you have a good explanation for why your Valentine's Day card has Snickers branding all over it.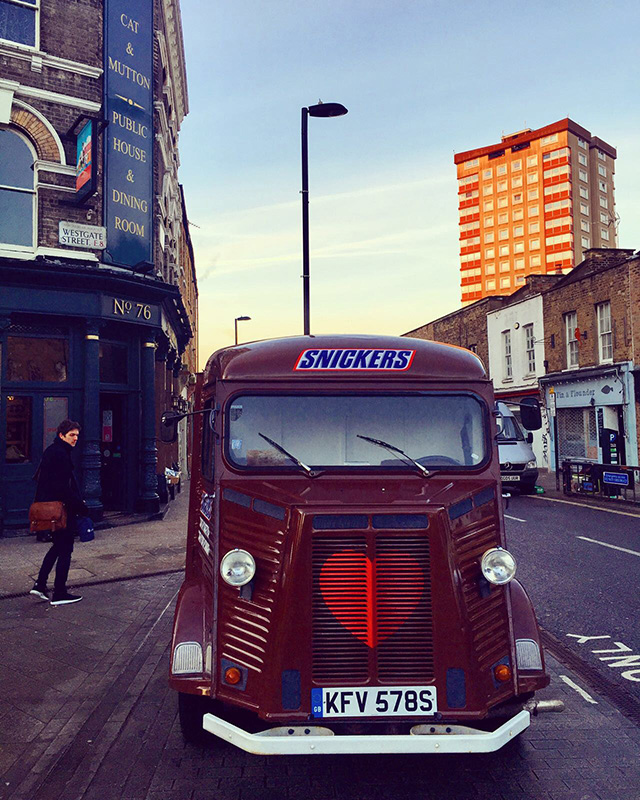 Image: Adweek
Similarly, our beloved Dunkin' Donuts has capitalized on their social reach by engaging consumers in a "Dunkin' Love" Instagram contest, having Snapchat Geofilters at certain Dunkin' Donuts Locations, and streaming on Facebook Live.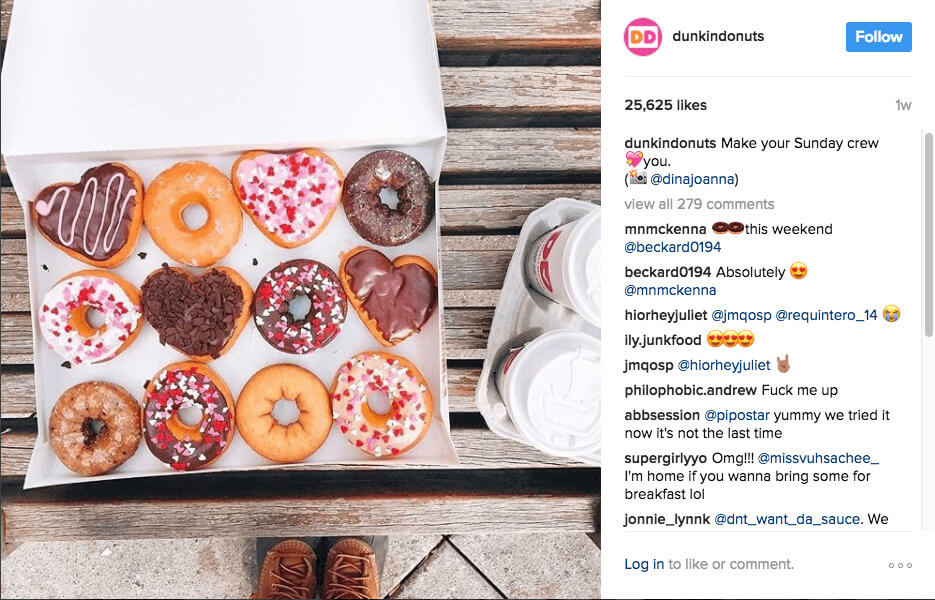 Image: Facebook/DunkinDonuts
If you want your customers to love you back, you have to show them what sets you apart from the other blokes down the road. You as a brand have to appeal to their emotions, depicting by your actions how they are always in your mind, and how you are willing to go out of your way to prove it to them. While we can offer up plenty of Valentine's Day campaign ideas, why not leverage your existing brand elements to leave a lasting impact and help imprint your business in the backs of their minds for good. Since DesignMantic is offering an exciting 14% off on all logo designs this Valentine's Day, let us show you how you can make customers fall in love with your brand this season by concocting a love potion with your brand logo as the major ingredient! Watch the video below to learn more:
Have you spotted any more amazing V Day Campaigns today? Do let us know in the comments below!