Scared that you might turn into a bridezilla with so much on your plate to plan, smoothen and sort out? Worried that your big day may not turn out the way you have always dreamt it to be? We understand how chalking out every minute and dainty detail of your wedding day could be a tiring and daunting task. This is especially true when you have little idea of where to turn in pursuit of help and guidance.
Coming up with an appropriate color theme, what goes on the wedding invites, what fonts to use, which ones to avoid, what kind of a monogram to implement, what hues and shades are in vogue and what are not- these are all the questions that ricochet through our brains when planning up for the big day. All these details, although they seem trivial and effortless, they could often mean trouble, especially if you leave them unattended until the eleventh hour.
Hence, we dish out to you the 6 most useful of wedding trends and wedding planning resources that could help you nail all your wedding fantasies in a go! So, fret no more- ditch the stress, lay back, slurp your margarita and maybe even take a dip in the pool- for these 6 awesome resources will make your job as easy as ABC…
1. How to Couple Up Fonts for Your Big Day?
Fonts can give you hell. No, quite literally! They are the trickiest part of wedding card and monogram designing and only some pull these off with much success. Here is how you can couple up fonts without feeling stranded in the middle of nowhere…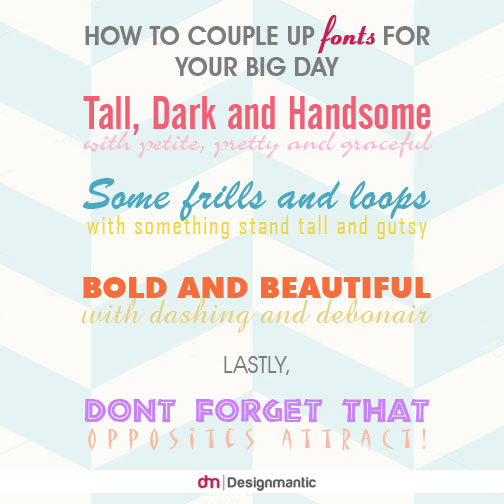 2. What Wedding Colors are in Vogue this Year?
Colors come in and go out with seasons. Not just that, every year brings into vogues its own new hues, tints, tones and shades. Here are the most dazzling of colors for 2014 that you could safely use for your big day without making anything appear last year-ish!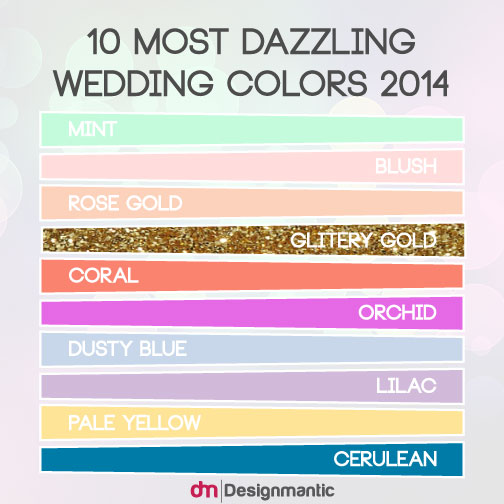 3. What are the Best Wedding Invitation Card Fonts?
Stuck trying to figure out what writing to put on your wedding card? Let us toss in a few popular fonts that could work best!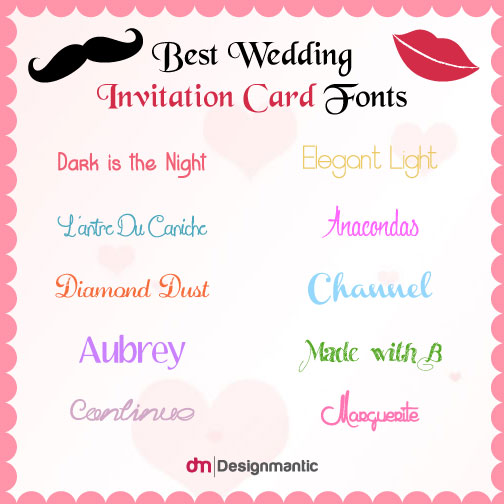 4. What are the Best Wedding Monogram Types?
Wondering how to flaunt your darling wedding monogram? Here are the 12 best monogram types that you could possibly adopt…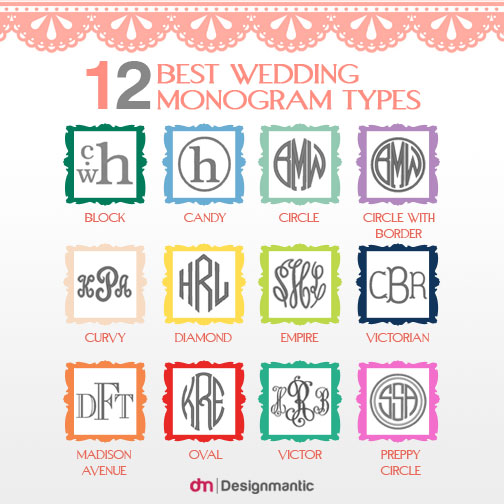 5. Which Wedding Color Palettes can Work Wonders this Year?
Does your wedding color theme look like it has been clumsily picked out by a color blind? Not to sweat! Here are the 15 amazing wedding color palettes you can use instead!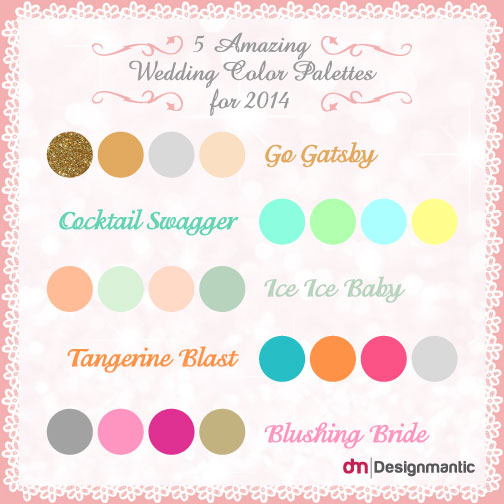 6. What your Wedding Font says about your Couple?
Just the way it is no coincidence that your writing matches your personality, your wedding font pretty much, in the same manner, speaks of you as a couple too!
Is your couple notorious for its dreamy Casablanca moments? Or, have the two of you been nicknamed, "Mr. and Mrs Smith"? Whatever be the claim to fame of your couple, you can pick out an ideal font style to go with it here!
Still have qualms and reservations about how to make your big day stretch out to its blissful start? Let us know and we'll make things easier for you!
Make hay with your big day!