Between the place cards, wedding invites, RSVP notes, and save-the-dates, text plays a vital part when you are getting hitched. Planning all the aspects of your wedding, down to the last tiny details, can be overwhelming and hectic, and we wish to alleviate your mind when it comes to all things font-related. While the design world is replete with a plethora of free fonts, sifting and sorting through them can deplete too much of your time, especially when you are busy up to your neck with preparations already.
The right typography and fonts are imperative in setting the mood and tone for your big day. The choice of font pairings can say a lot about the occasion and plays a much more important role than you think. Since choosing the right wedding font pairings is so vital, we believe you should look into this right after you finalize your wedding theme. Then, you can choose fonts that align with your theme and make it come to life.
While you'll surely stumble across a plethora of free fonts, and each will seem better than the other, quantity does not equal quality. Some fonts are more popular than others and for good reason; they have a pre-set system that will make your typography spacing look aesthetically appealing automatically. On the other hand, some fonts may look pleasing but will entail you to adjust the spacing manually. While that's fine for minor display text, rendering the font for larger bodies may ruin their aesthetics.
If you are a non-designer aspiring to design your own wedding stationary suite, we can help you make the right choices. The IG below incorporates top-notch Wedding Font Pairings Made for Each Other, which will add a particular flair to your fairytale wedding!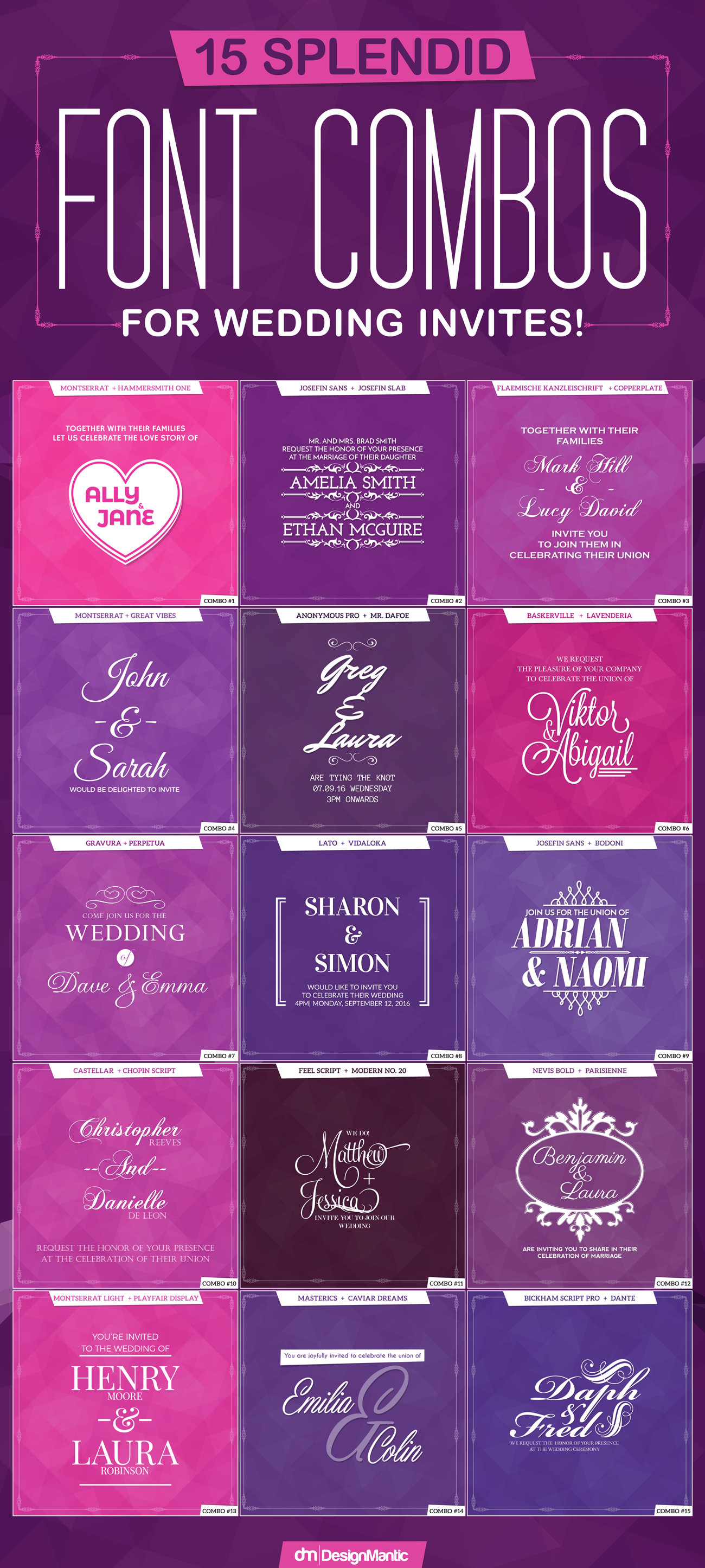 Embed in your site: