Once upon a time, when the internet was very new and undiscovered, people started to build these quaint looking web pages. The promise of a connected world beckoned. The idea that anyone with a phone line and a modem-equipped PC would visit webpages, constructed thousands of miles away, was too enticing to pass up on. Barebones and thread-bare, these very first web pages were sparse in content and very much limited in terms of technology and usability.
Good old days when the designers could rely on the just-build-something-and-they-will-come approach!
That was when the World Wide Web was still in its infancy. People were discovering things, getting over the newness of this technology, learning to put all the building blocks as it was. Naturally, design wasn't the huge concern at that time. People were like virtual cavemen who had just discovered fire for the first time, trying to put these websites online together and observing how they worked.
And, now, we live in a vastly different landscape; one that involves mobile apps, online stores, hardware, and software. All of them involving interfaces that were designed as a result of what people wanted, not what the hardware and software vendors decreed.
A Concentrated Push Towards Platform Agility
Your user-centered design – no matter how beautiful or intuitive – is of no use to anybody if people can't access it.
For a user-centered design to really work and fulfill its promises, it must offer a resistance-free and seamless experience. This is only possible when your website or application is hosted on a server that is powerful, flexible, and reliable.
A hosting server not only impacts the access to your platform but can also affect the overall experience. For example, if your website is slow to load or a navigation button is taking longer to load, people will leave. And it won't matter how insightful the design was.
Najam Ahmed, A Cloudways representative, says, "Page load times should be your absolute priority. If your website takes longer to load than your competitors, you can kiss potential traffic goodbye. Nobody will look at the design if the page takes longer to load."
In terms of repeated clients, a slow page load speed gets you nowhere.
Hosting clients are of many kinds: shared hosting, managed hosting, dedicated hosting, cloud hosting, and so on.
Of all these types of hosting services, the one that suits a wide range of business website requirements is managed cloud hosting. Why does a managed cloud hosting work for UCD?
Page loading speeds are supersonic.
Solid and top-notch security.
More affordable because cloud hosting requires fewer resources to boost.
Multiple servers are available, so even if one fails, others can take up the task.
Multiple servers are available, so even if one fails, others can take up the task.
Maximum network uptime
It's more dynamic and responsive.
But wait. Aren't UX and UCD the same thing?
The simple answer is no. These two terms are used quite interchangeably in today's design circles. But for all intents and purposes, they are two distinctive things.
User experience is the discipline. User-centric design is just one of the processes that encompasses UX. However, since user-centric design has come a long way to be considered as the platonic design standard for user experience, that's why these terms have become synonymous to each other.
Why UCD is taking over the world?
In today's world of tablets, smartphones, and laptops; we spend quite the majority of time on our mobile devices. And UCD happens to be a big part of it.
The average website visitor or the mobile device user won't stand for a shoddily put-together website, apps or products. They want convenience. They want ease of use. They want the content, design and functionality of their apps and websites to serve their most immediate needs.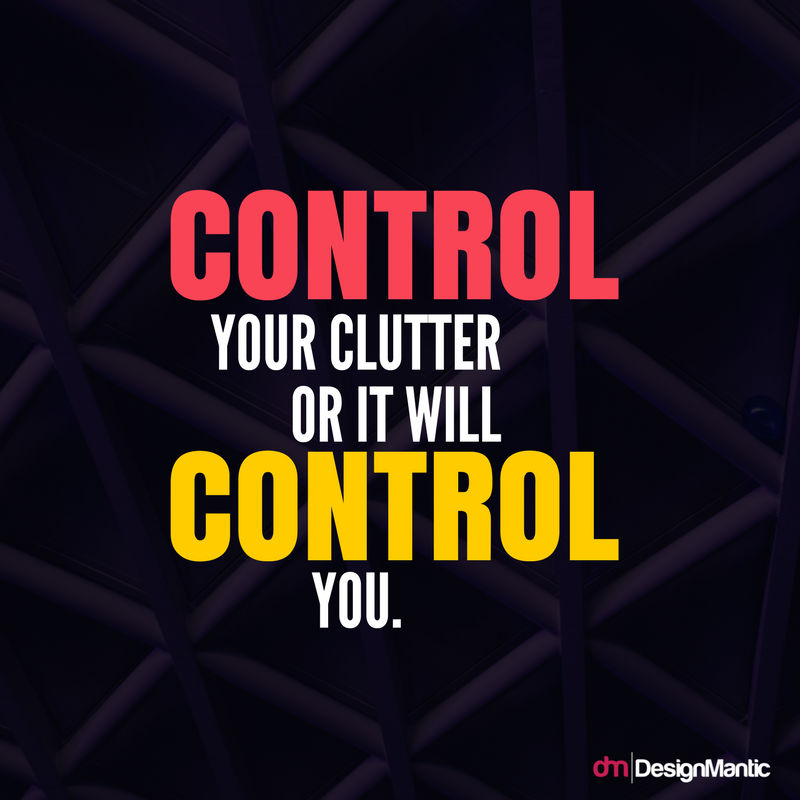 For businesses and social media brands, it mattered more if the users completed the transaction or helped find the answer to their question effortlessly. The more satisfied the users felt, the more traffic and repeat visits happened. It is basic human psychology after all.
The focus has now turned to user-centric design in the visual design process. Brand agencies are now increasingly tapping into universal principles of design combined with human psychology to build the most appealing digital presence for their clients.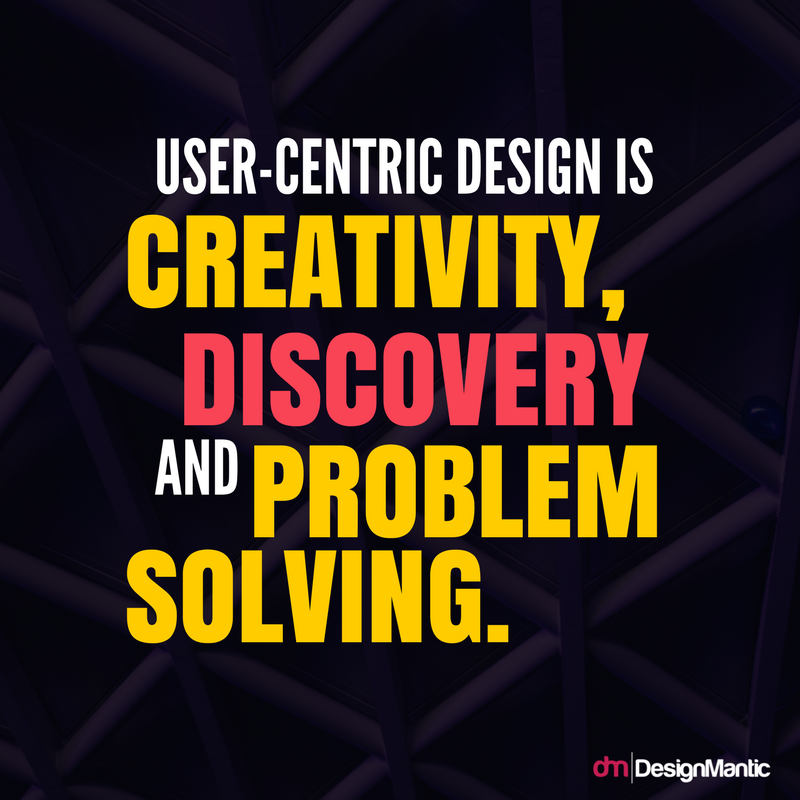 How to get UCD just right
Through the planning, design and development phases of a product, the user-centric design process is involved.
Here's how the user-centric design process usually works:
1. Analyze
UCD relies on analysis of the user. It needs to understand the folks who will be using the product, app or website. Ask them questions, collect input and data, and then finally, take a look at the numbers.
Conjure up the image or the persona of your typical customer based on the data you have collected. Let this persona define each and every user that you will market your wares to.
2. Design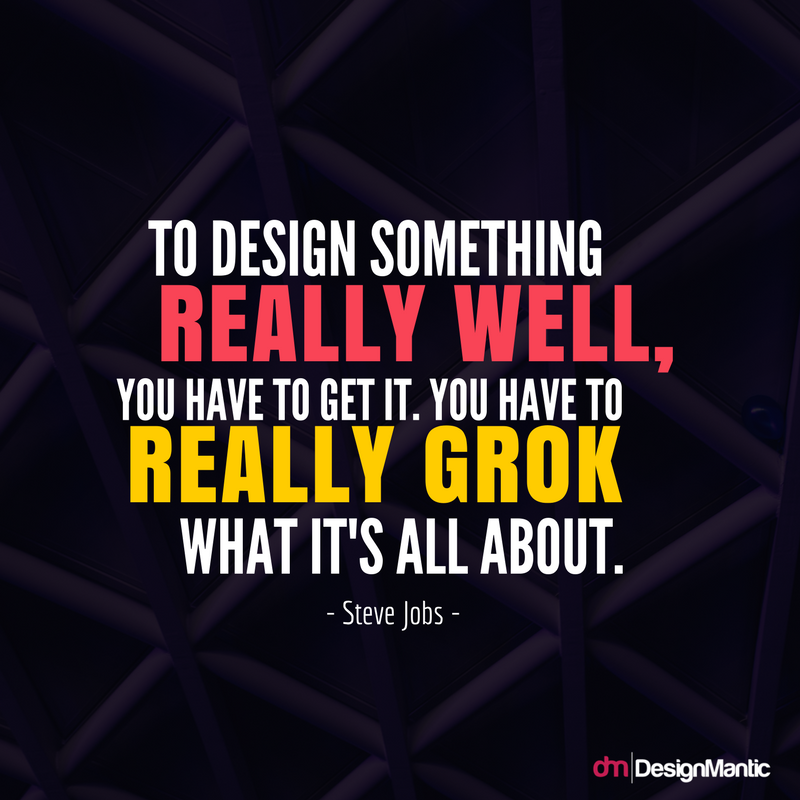 The architecture and the manner of how information is presented to users are crucial. Designers need to sketch a lot of ideas initially. The font, the content, the colors – everything needs to be tested until you get the design just right.
It could be a dashboard-style interface, a portal, a canvas/palette, or any other interface type that gels well with you AND the users both. This finally brings us to:
3. Evaluation
It's time to finally take a look at all the designs that you created one by one and throw out what doesn't work. Start by experimenting with patterns, columns, panels, tabs and other user interface elements. See how each one of your designs hold up well in terms of usability. You can even experiment with a wizard-styled interface if it serves the needs of the users and your brand rather well.
The whole point of evaluation is to see what works and what doesn't. A process of elimination, you may call it. Designs that you end up selecting may require some iterative tinkering until you get the balance just right.
Designing a complete user experience requires a lot of people with the insights, skills, creativity and the inspiration. They also require empathy to view things from the point of view of the users who will end up using the product or service for days, perhaps months at an end. User centric design is popular nowadays because it helps firms and brands accomplish just that. So why not spruce up your website or mobile app with a custom design firm that can help you become top dog in the industry?