While nothing drives a graphic designer more than strokes of sheer creativity and innate talent, studios keep releasing new and innovative tools and software to render the process easier for them. In this post, we offer you a slew of nifty new graphic design tools to enhance your creativity and workflow in 2017 and lend more charms to your artworks. So play around, experiment, discover the great artist within you and break the glass ceiling by amping up your design techniques with these tech-savvy design tools!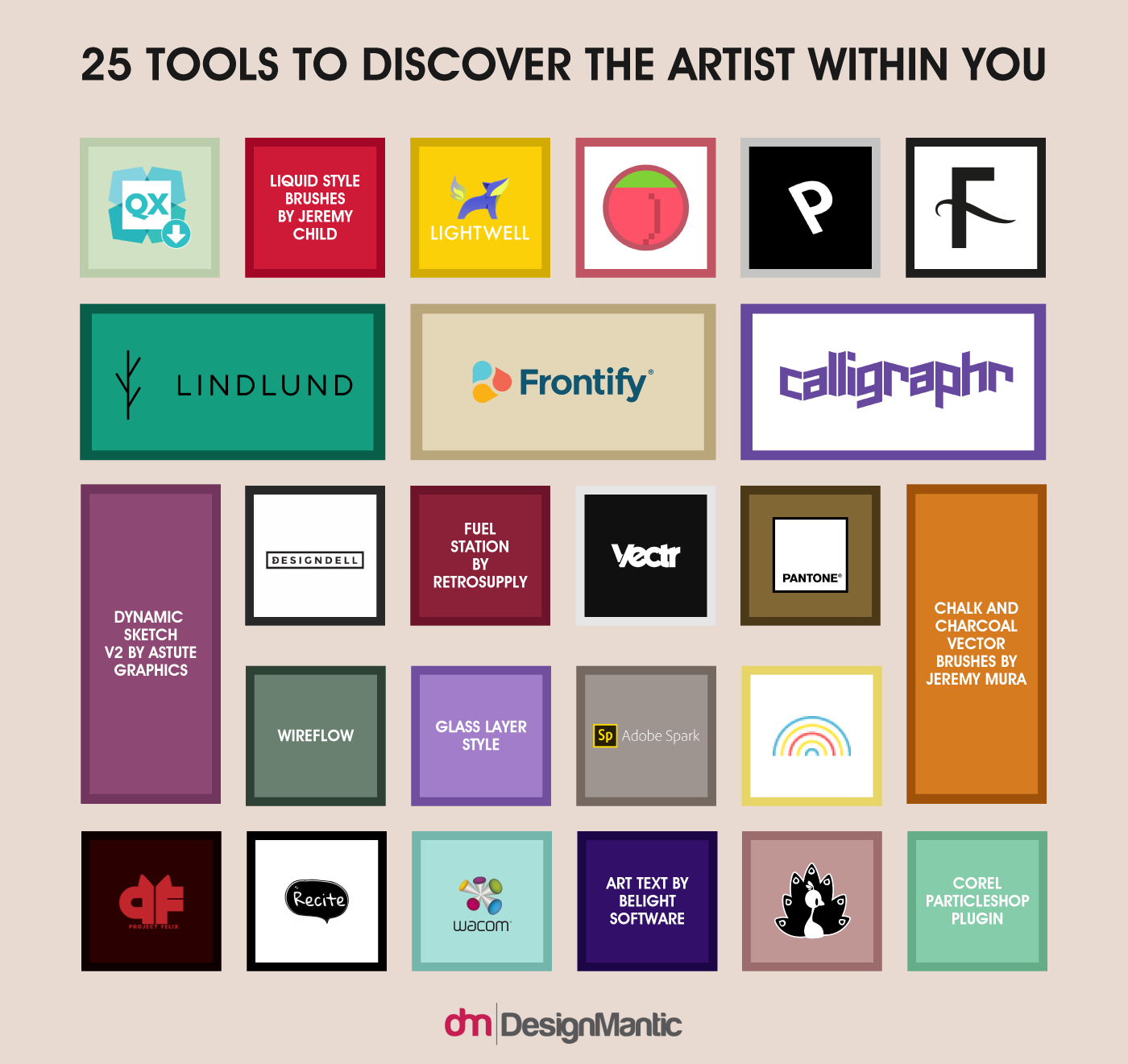 1. QuarkXPress 2017
If you are interested in page layout software and non-Adobe design, QuarkXPress 2017 is the perfect tool to suit your needs. The latest rendition incorporates enhanced typographic features, such as the smart text linking, proportional leading, the ability to add shading and strokes, and the latest non-destructive image-editing tools, such as new shape tools, transparency blend modes, and much more.
2. Liquid Style Brushes
Have you developed a penchant for liquid-style illustrations that have become quite the new thing in the world of design? Brain child of Jeremy Child, aka The Artifex Forge, these all new Illustrator brushes can help you recreate the famous style effortlessly in your own works. The pack includes 80 top-notch brushes running a wide gamut of sizes and shapes with extra pressure sensitivity built in for tablet users, in addition to instructions and a quick reference guide. These brushes are compatible to work with Illustrator CS5 upwards.
Built as a ruler for designers and creative types alike, the Lindlund Ruler aspires to abridge the gaping chasm between analogue and digital design. This physical device can be leveraged to measure both centimeters and inches (marked along the outer edges) and picas and pixels (running down the middle). In addition to standard straight edge functions, markings specific for iPad and iPhone screens were added since the designers wanted the contraption to be useful for digital designers. This allows the designers to convert their work measurements from centimeters or inches to digital terms.
New York-based, children's app developing Company Hullabalu has designed an innovative software to allow animators, artists, and designers to convert their works and designs into mobile apps, without ever getting their hands dirty in bulks of code. Lightwell transforms your static art into animated and interactive experiences for iPhone and iPad with a Photoshop-esque interface leveraging a host of easy and adaptable features. All designers have to do is drag and drop their props, characters, and artworks into the desktop app of Lightwell and easily create custom dialogues, interactions, and animations, before finally converting their project in to a fully functional app. Lightwell is currently available on iPad, iphone, and Mac OSX 10.11+.
Frontify is an awesome software specially designed to boost visual collaboration, workflows, and brand style designs. It allows designers to fashion their web-based style guide in a matter of minutes. Frontify Workspace and Frontify Style Guide are the two primary functions of the program, designed to render the design process a breeze. The Workspace is intended for the team's design collaboration, while the Style Guide is chiefly designed for personal use.
Calligraphr is one of the best (and free of charge) new tools for transforming handwriting into viable fonts for your designs. All designers have to do is download a template as a PDF or PNG, fill it with a photograph or handwritten letters, and upload the image. Leave it to Calligraphr to translate all handwritten text to fonts. There's no need to start from scratch if you don't like a character; simply edit it with the tools included. The amazing tool lets designers draw myriad unique variants of each character to lend a more authentic look to their font or even create their own ligatures.
The splendid plugin for sketch, called Picnic, helps multiple designers collaborate together on a single file. You can sync it to the cloud or leverage a local drive, as long as you have a shared project directory. This tool allows designers to share styles, colors, and symbols, which are synchronized across your team so that you can always keep them up to date.
Have you ever futilely struggled to find the perfect font for your project? Ideally, all designers would rather design their own custom fonts but in reality the process could take months. This is where Prototypo comes to play, helping designers create bespoke fonts in a matter of few clicks. With Prototypo, designers basically start with three basic fonts- Prototypo Elzevir, Prototypo Grotesk, and Prototypo Fell- and the incredible tool lets you tweak over 30 parameters of those fonts, including roundness and aperture, thickness, and fine-tuning the serifs. Once the user is satisfied with their custom font, the typeface can also be exported to the .otf format to use across Linux, Windows, and Mac or in any web browser.
Want to meet the hot new bloke on the type foundry block? The latest F37 Foundry is the brain child of London design studio Face37. Designed with the intention of replicating the Adobe Illustrator's tools, this application allows designers to test out typefaces within any browser. Designers can rotate, resize, and move text, while also adapting color, tracking, kerning, and leading before buying a font.
You have got to get your hands on this pack of five high-res effects by DesignDell if you want to inculcate a rustic wood-burn vibe in your designs. Double-clicking the layer's thumbnail opens up a new Photoshop document, where you can simply place your design in the file, click on save, and glean a glorious burnt wood effect in a matter of seconds!! It's as simple as that.
Do you wish to instantly add "rough, drippy, and inky" lines to your work? Now it's easier than ever with this set of twenty grime-packed brushes intended for Illustrator, which can help you rid your designs of the super-sanitized look that accompanies all vector artwork. According to the RetroSupply team, there are times when designers want their artworks to look like it's been run over by a steamroller and designed with a cheap ink pen that has been melted. Quite.
Design software Vectr helps you create vector graphics effortlessly and in no time. Vector is the most powerful, yet quite simple, cross-platform design tool that you can hope to find today. Users can download the software on their desktop or work with its web-based version easily. The tool automatically syncs and saves files across all platforms in real-time.

If you are someone who uses print a lot, the Pantone color library is your go-to guide to know how your fifth color will print exactly. The extra-ordinary reference library includes a wide array of color swatches in books which portray epic printed depictions of the colors present. The Pantone library can be a little hard on the pocket but it is a great investment as it lets you see beforehand how the colors you choose in Illustrator or Photoshop will print. Not to mention, you can easily tear the switch out and show it around to your team. The tool gives you the option to match a 5th color to a CMYK value, which can come in quite handy when a client is working on a shoestring budget which leaves no room for a fifth hue.
This epic tool is designed for designers by designers. WireFlow is a streamlined tool that can help you build wireframes on Android. It touts rapid touch controls and a new Material-inspired UI. With a single tap, users can build linear screen flows and share them with others in a matter of seconds. This free of cost program also offers a splendid curated assortment of minimalist icons and shapes which work best for professional, quick mock-ups.
15. Glass Layer Style For Photoshop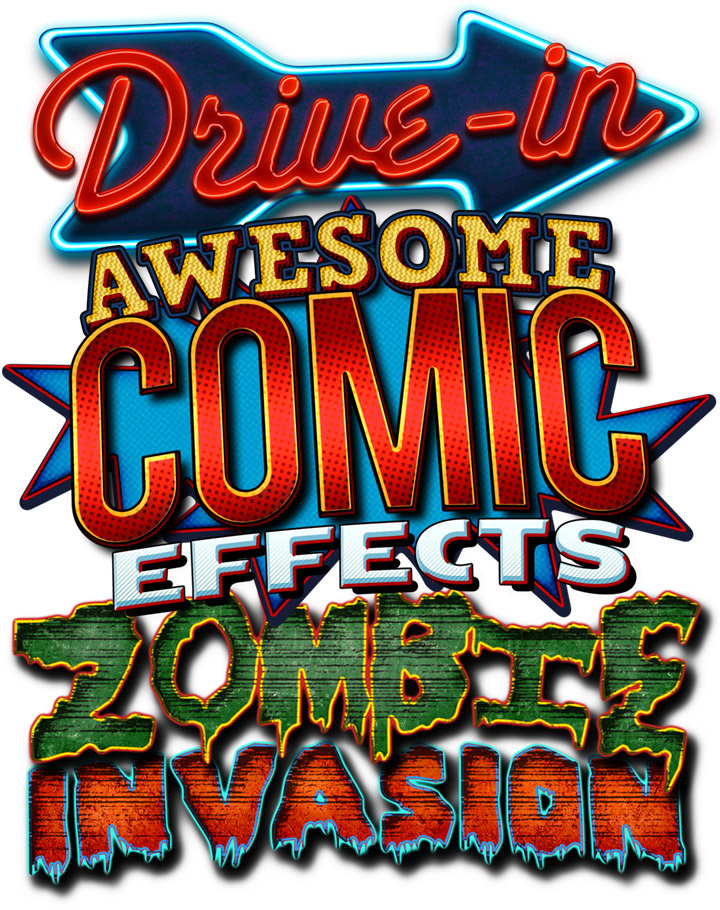 All it takes is a single click for the latest Glass layer style for Photoshop to balance right reflection with transparency to achieve a mesmerizingly realistic glass effect. It comes equipped with four PSD templates, one ASL file, a handy video tutorial to kick-start your projects, and a display of the style at various scales.
Adobe Spark helps designers create professional-looking animated videos, web stories, and social posts in a heartbeat. It is intended to replace the previous two creative social apps of Adobe: Adobe Voice and Adobe Slate. Spark also incorporates a web app with three major roles: Video, Page, and post, with each service accompanied by a mobile app. While Spark is intended to cater to a wide array of Creatives, it mainly focuses on online marketers, bloggers, students, small businesses, and non-designers, to allow them to convey their message to their audience with panache.
17. Color Supply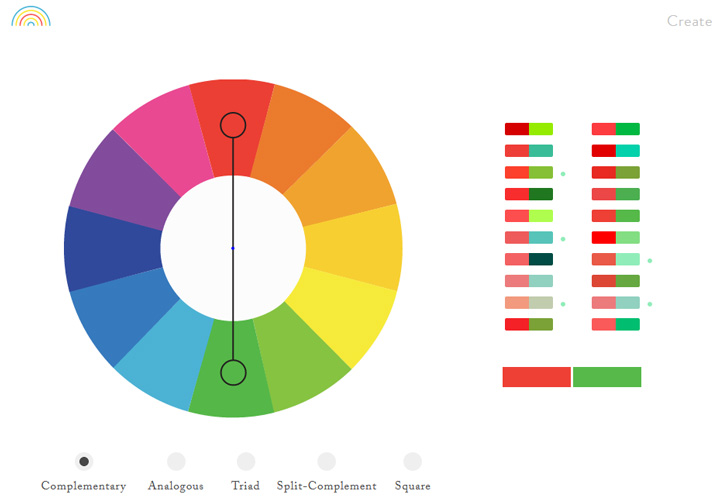 If you are experiencing a color block, Color supply can offer a hassle-free way of coming up with new and innovative color combinations, simply by turning the color wheel on your screen. While the app can be downloaded free of cost, its premium paid version opens up access to entire suites of colors from themed sets, to great artists from history and working artists.
A tedious yet increasingly common task that graphic designers have to contend with is that of creating a photorealistic image that blends together 2D photography with 3D brand assets, like logos. Adobe's latest design tool, Project Felix, takes much of the grunt work off your hands. Leveraging Adobe Sensei, a sophisticated machine learning algorithm, the tool ensures that everything is perfect, such as the shadows and lightings are in perspective and properly aligned. The tool lets you preview your design so that you can try out new ideas and experiment freely without worrying about having to render a final image to be able to view your completed work.
Instagram, Facebook, and other social media channels are becoming ever more inclined towards visual quotes. This is because visual quotes are great for capturing amazing response on social media and all marketers should capitalize on this new marketing asset to make their presence shine. This is where Recite comes to play. This time-saving tool helps you create astounding visual quotes that would boost social engagements.
Lend an authentic, high-quality look to your vector illustrations with this over-the-top brush kit. Brain child of Jeremy Mura, a Sydney-based illustrator and designer, this set of 80 realistic charcoal and chalk brushes is constructed from real materials to render your illustrations highly life-like. The set includes 10 bonus chalk dust TIFF textures, 15 no-stretch pattern brushes, 15 rough scribbled brushes, 20 thick textured shader brushes, and 30 thin pressed art brushes, all for a mere $12.
Wacom has recently launched two new touch and pen tablets earlier this year, called the Wacom Intuos Pro and Intuos Pro Paper Edition. The Wacom Intuos Pro touts a suite of new functionalities and features and is made to appear more compact than its predecessor. While the Pro Paper Edition has the same set of functions, it lets users integrate paper into a digital workflow.
This creative Mac-only plugin lets you produce stylized lettering in no time at all. This tool is designed to add beauty to everything from logos to badges, banners, and headers. Art Text by BelightSoftware includes 140 shading materials, 540 textures, 100 gradient presets, more than70 customizable templates, 3D materials, 2D effects, and what not. All for you to explore!
If you are looking for a color scheme that will go perfectly with a photo being used in your design, this awesome iOS app can find it for you. To put it in a nutshell, Vaunt works by extracting the dominant colours form the input image and separates them for you. All you have to do is fire up the app, drag and drop images, and select colors of your choosing to see what they are.
Corel has come up with its own version of the brush plugin Particleshop of Adobe Photoshop, which offers artists, photographers, and designers the chance to leverage Corel Painter's most exceptional brush technology. With six new brush packs, and 11 new brushes included in each such as living grab-and-go Particle brushes and Dynamic Speckle brushes, Lightroom and Photoshop users can now find more than 100 new brushes to produce organic and realistic images.
The popular Illustrator plugin of Astute Graphics has recently been updated, and we are loving the innovative new features of DynamicSketch that can help designers boost their sketching workflow. These include a Pulled Cursor feature, which seeks to stimulate your brush tip to alleviate stylus error so that you can create smoother curves, and Preview Stroke Widths, which allows you to view the width of the sketch path during the process of sketching.
Can you think of any latest tools that graphic designers can add to their creative arsenal? Do mention in the comments below and we'll be sure to add to our list. Happy creating!