It is apparent that the United States has the highest performing entrepreneurship, but what is truly amazing is how women contribute the biggest growth in revenue, employment and financial efficiency.
Here are some of the most interesting facts about female founders as well as startups.

Background Image: Unsplash/Rawpixel
Quite the interesting feat ladies!
What better way Women's Day than looking back at the marvelous contributions of the hard-working female office workers who continue to set trends as we speak? Here are 35 women who are paving the way for future female office leaders:
1. Rebekah Radice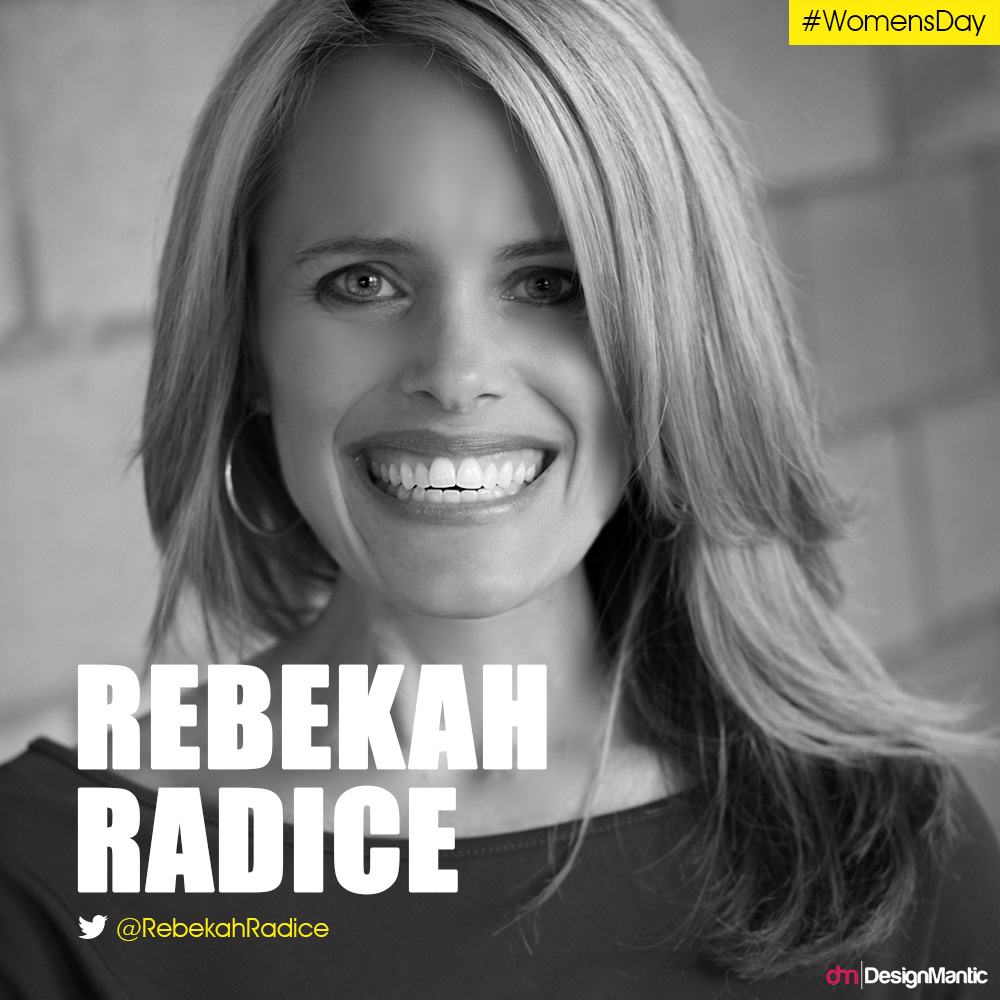 Website: rebekahradice.com
Rebekah Radice is an accomplished entrepreneur with a marketing experience of over 20 years. She serves as the CMO of Post Planner and the host of the Brand Authority Podcast. She is also the author of Social Media Mastery: A Comprehensive Guide to Strategic Growth and is the founder of "The Authority Matrix", which is a powerful tool used by Fortune500 executives that utilizes employee advocacy and influence.
Rebekah's cleverly designed logo features a brain icon with colorful gears inside and tagline reads all the service the social media mogul offers: digital marketing, social media, and strategy.
2. Pam Moore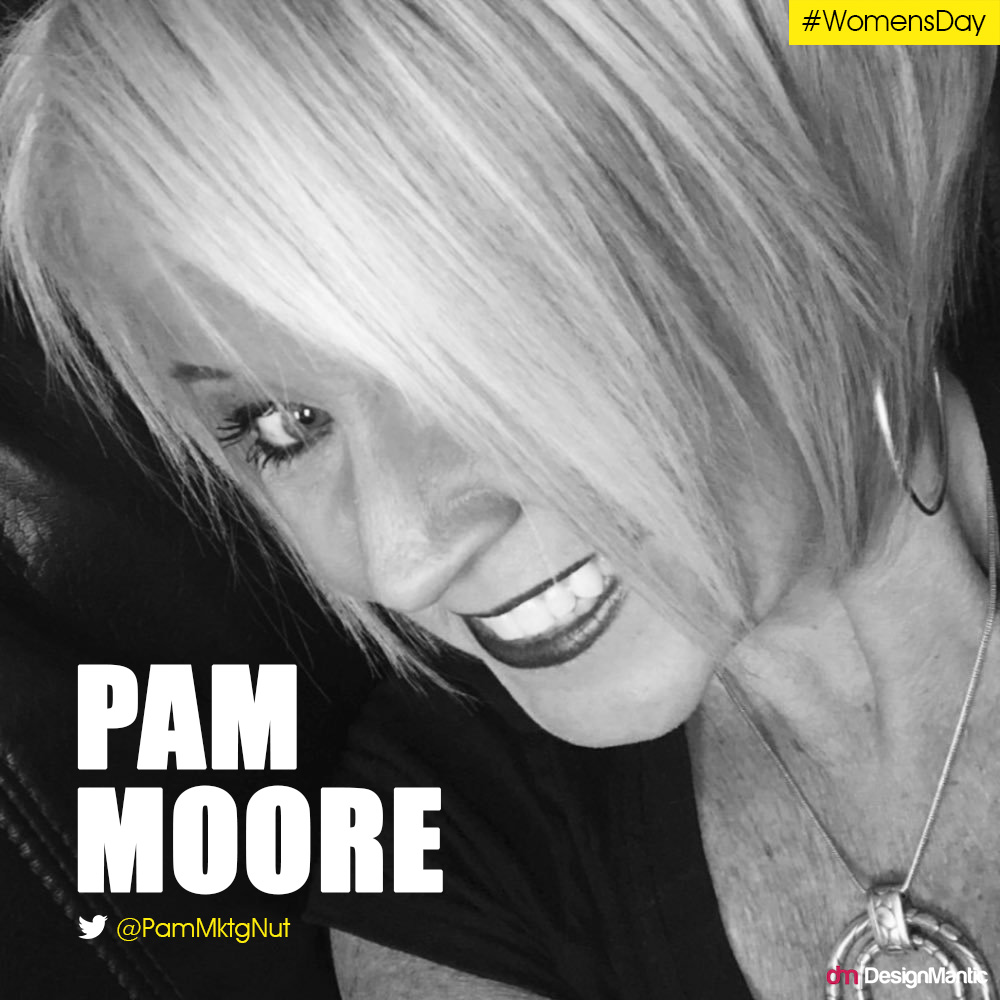 Website: themarketingnutz.com
Pam Moore has presented for a huge line of top brands such as Adobe, British Council, HubSpot Inbound, and Sony PlayStation among others. She was ranked 5th on Forbes' Top 10 Social Media Power Influencer list. She had over 15 years doing product management and corporate management before she became an entrepreneur. She believes that before building relationships with our audiences to achieve their goals, we have to connect with them first.
Pam's Marketing Nutz blog introduces a negative space logo with two leaves captured inside a negative space speech bubble which is surrounded inside an orange gear.
3. Lilach Bullock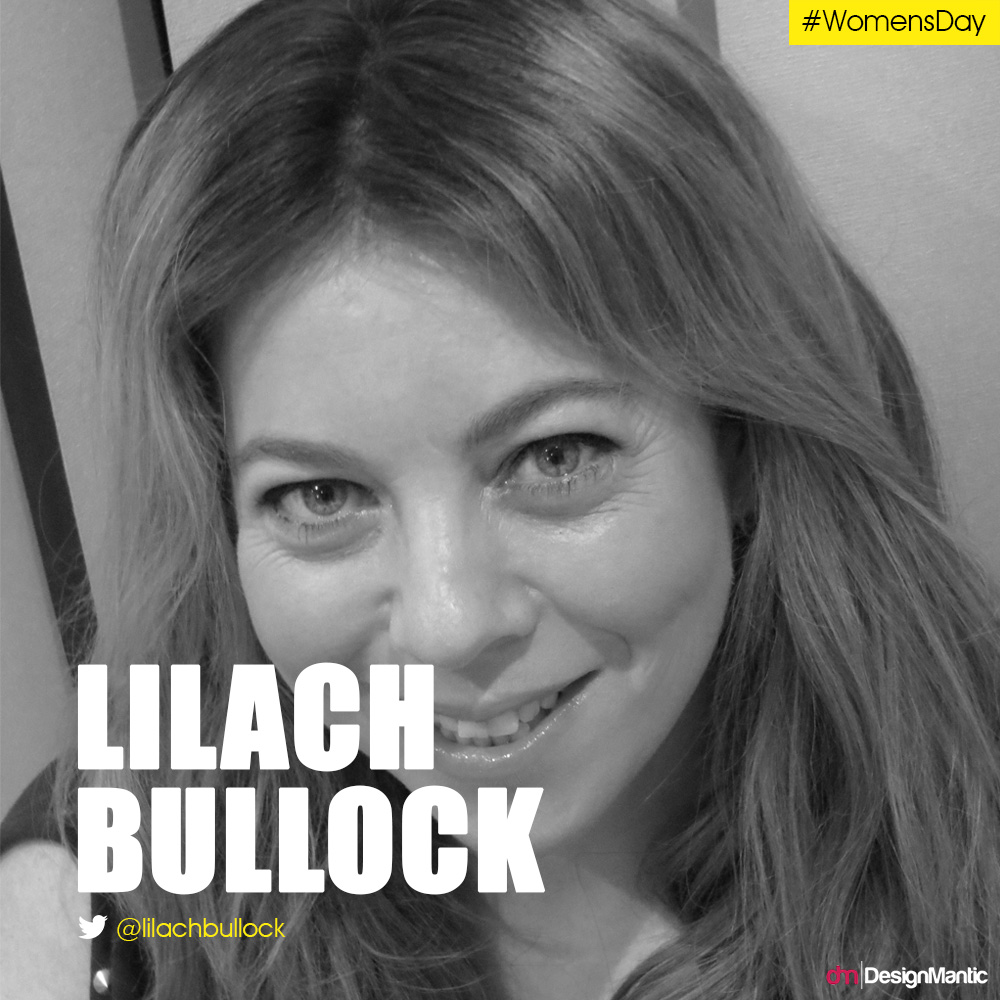 Website: lilachbullock.com
Lilach Bullock is well-known in the fields of online lead generation and social media. She is a recipient of a number of accolades such as Oracle's Top Influencer of Europe, Forbes' Top 20 Women Social Influencers and Career Experts' Top Digital Marketing Influencer. She has also authored many best-selling books for Amazon on sales, marketing, entrepreneurship and small businesses.
4. Tamara McCleary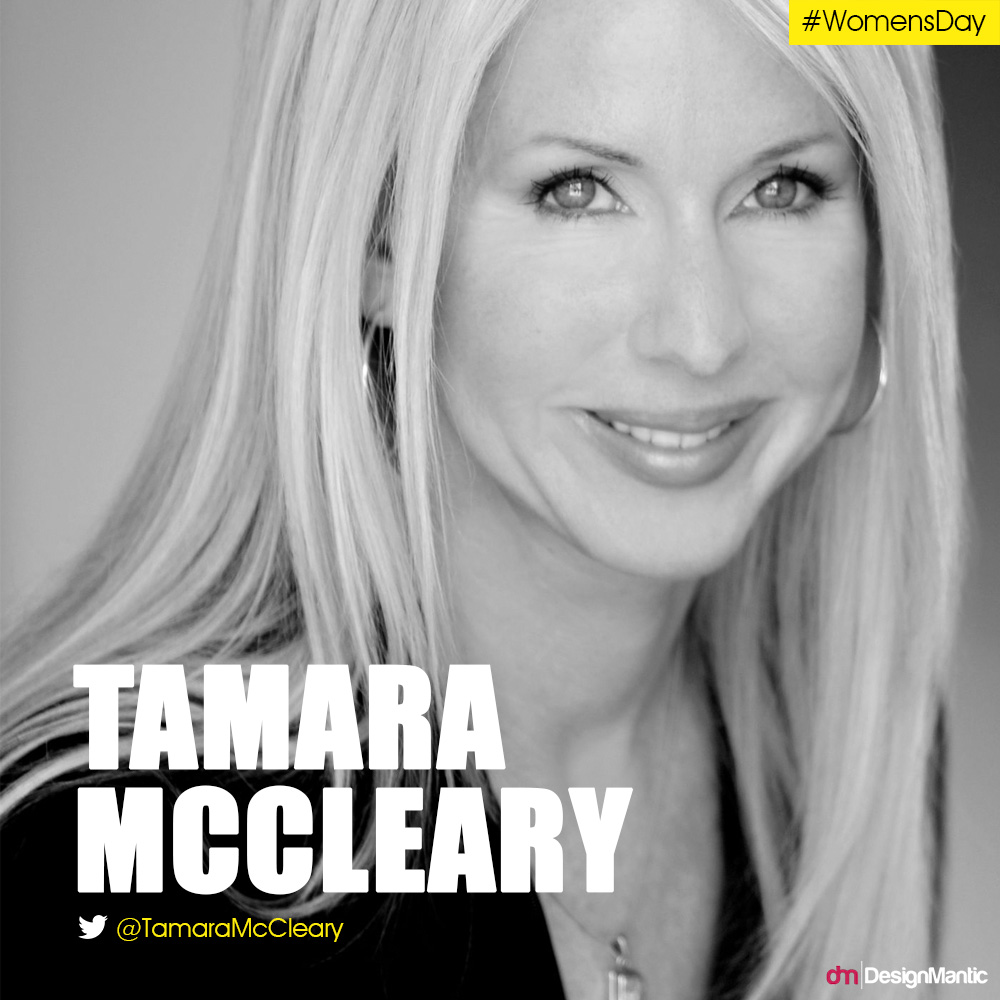 Website: tamaramccleary.com
Tamara's name is synonymous with technology and marketing. She is the founder and CEO of the brand amplification company called Thulium that specializes in B2B social media account-based marketing. She has been ranked by Klear as one of the Top 1% of global Social Media Influencers and was B2B Marketing's #1 Most Influential Woman in Martech.
5. Marsha Collier

Website: coolebaytools.com
E-commerce and customer service run deep in Marsha Collier's blood, heart and soul. This is true considering she is the author of the eBay 'For Dummies' series such as eBay Business 'All-In-One Desk Reference for Dummies,''Starting an eBay Business For Dummies' as well as a range of other e-commerce related books. Her social media contributions have allowed her to be mentioned in several publications such as Forbes, where she was one of the Top 20 Women Social Media Influencers in 2013.
6. Kim Garst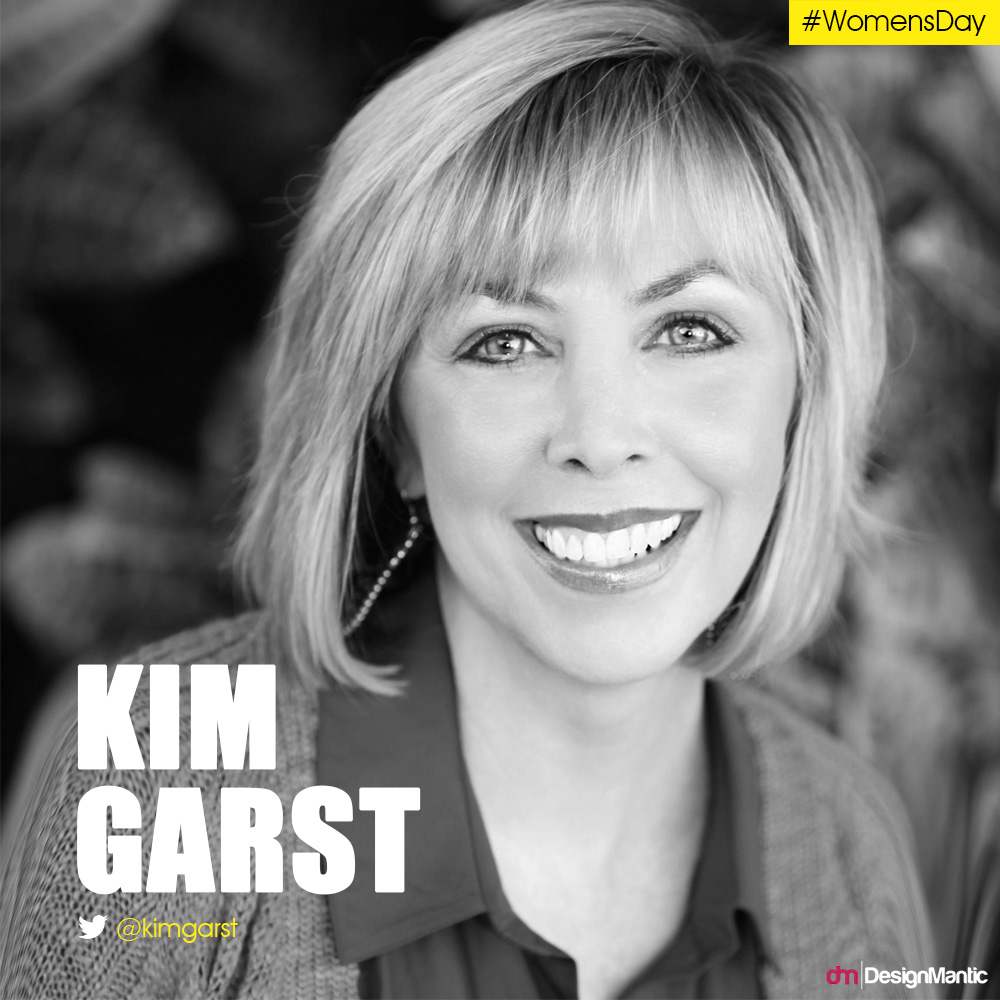 Website: kimgarst.com
Kim Garst is highly revered on social media as a thought leader for which she was honored by Forbes as one of the Top 10 Social Media Power Influencers. In fact, she has shared her excellent digital and social marketing advice with some of the world's most popular brands like IBM, Microsoft, MasterCard and a good bunch of other motivational business leaders with similar backgrounds.
7. Mari Smith

Website: marismith.com
Dubbed as the "Queen of Facebook," Mari Smith is widely hailed as one of Facebook marketing's top experts. She has been one of Forbes' long-lasting Top Social Media Power Influencers, is the author of 'The New Relationship Marketing' and one of the authors for 'Facebook Marketing: An Hour A Day.' In 2015, Facebook anointed her as the Small Business and Facebook Marketing expert.
Mari Smith's bold 'M' logo is goals. It is simple, noticeable, and reflects her brand right in a couple of seconds.
8. Holly Ransom

Website: emergent.global
If there is one person who is able to provide creative solutions to complicated problems for governments, corporations and NFOs, it is definitely Holly Ransom. Before establishing Emergent, Holly served as Chief of Staff to Rio Tinto CEO Sam Walsh and NAB Wealth Chief Executive Andrew Hagger. Over there, she was leading business improvement and key organizational strategy initiatives as well as integrated corporate affairs projects. She's one of Australia's 100 Most Influential Women and was selected as JCI's Ten Outstanding Young People of the Year.
9. Katherine Keller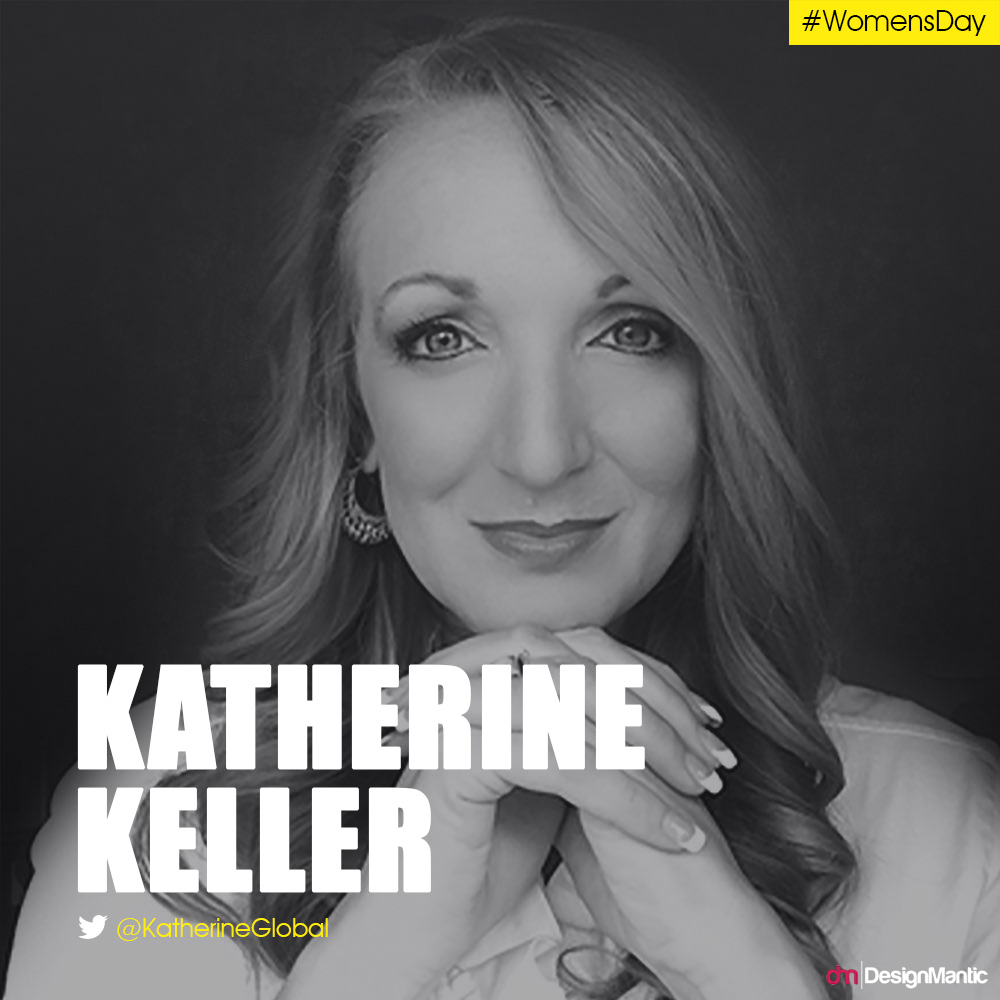 Website: katherinekeller.net
Being a single mother of 2 kids never stopped Katherine Keller from pursuing and starting her entrepreneurial path. She managed to amass a social media following of 100,000 in less than a year and secured a 4th page ranking for her website on Google. Consequently, she became a role model for aspiring women who were too afraid to start their own business.
10. Coree Silvera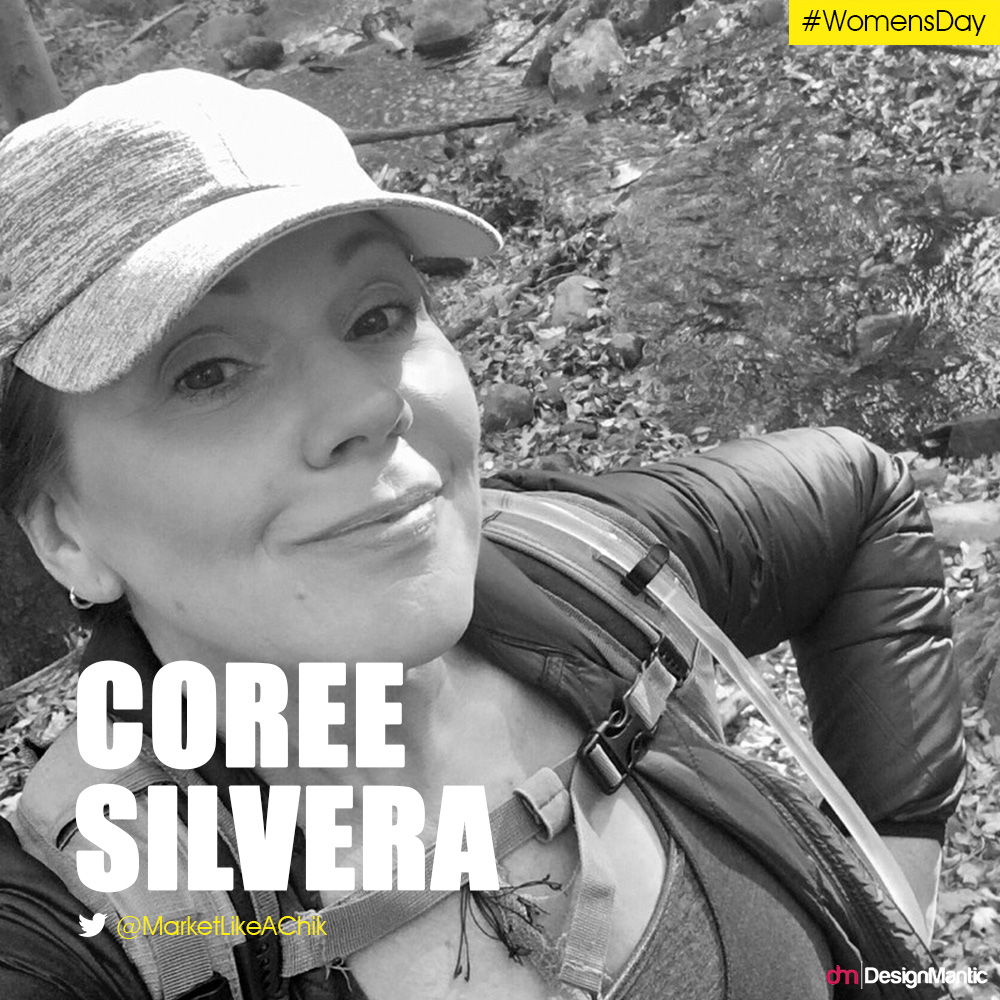 Website: marketlikeachick.com
Coree Silvera specializes in inbound marketing techniques to encourage and empower women in an attempt to improve their communication skills and ability to build strong connections with other companies and gather priceless data through social listening. She was named one of Forbes top 30 Women Entrepreneurs To Follow On Twitter and ranked as one of the 200 Most Fearless Women Online in Social Media.
11. Melinda Emerson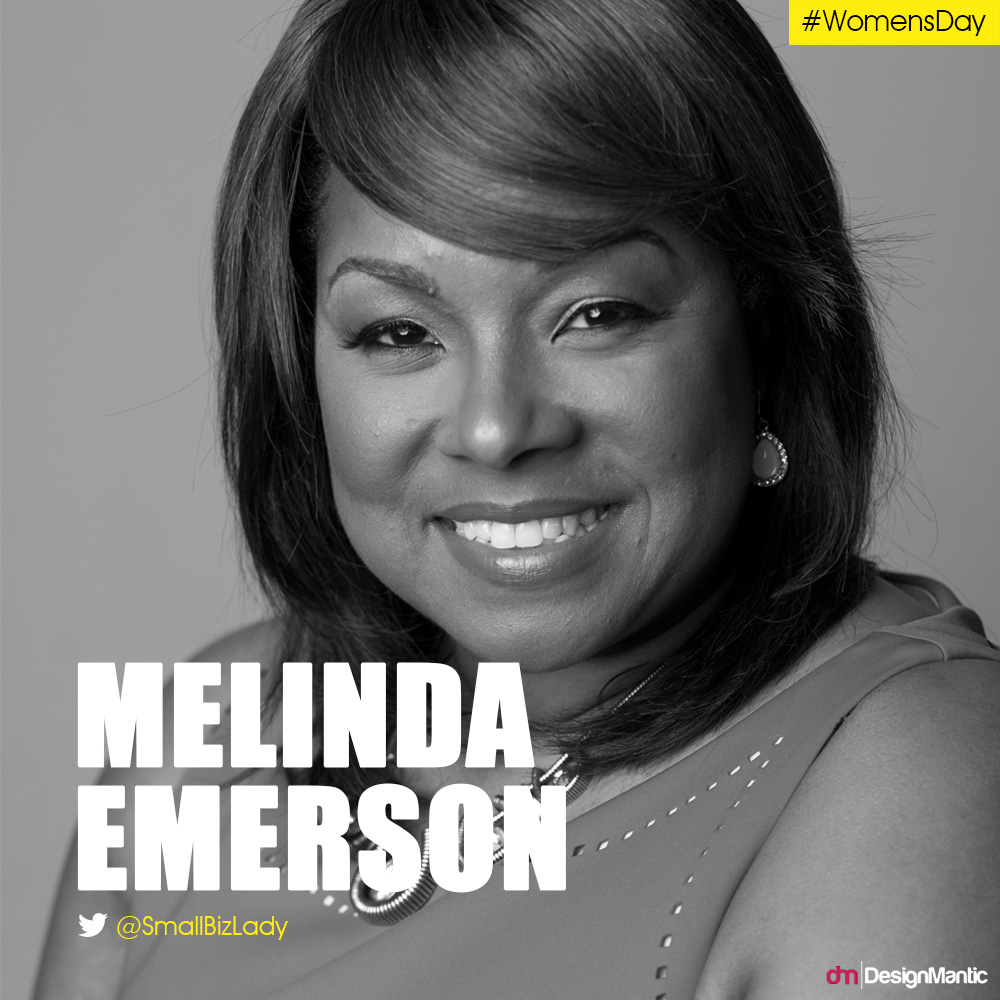 Website: succeedasyourownboss.com
Melinda F. Emerson of SmallBizLady is to this day, America's #1 Small Business Expert who has 20 years of entrepreneurial experience and is a renowned keynote speaker on social media marketing and small business development. Her contributions are so widely received that she has had the honor of being named by Forbes as the '#1 woman for entrepreneurs to follow on Twitter.' Some of her most recurring clients include FedEx, Visa, American Express and ADP, etc.
12. Gina Romero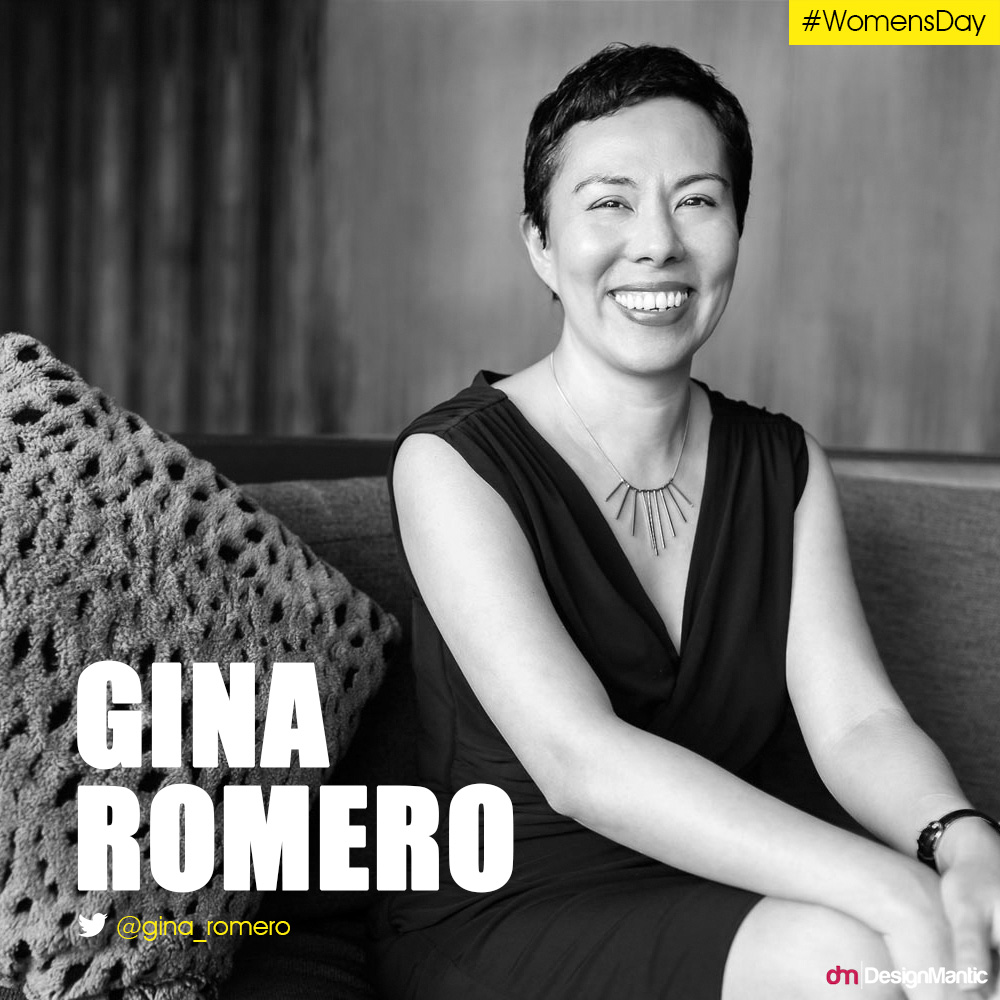 Website: ginaromero.com
Gina Romero is a heralded visionary who has an abundant expertise in entrepreneurship, community and technology. She was one of the founding members of the Athena Network in 2005 where she also served as its Operations Director and supported over 30 Regional Directors. She highly believes that collaboration is the key to business success and that The Athena Network is a great way to generate contracts and develop a commendable client base through seamless networking operations.
13. Kendall SummerHawk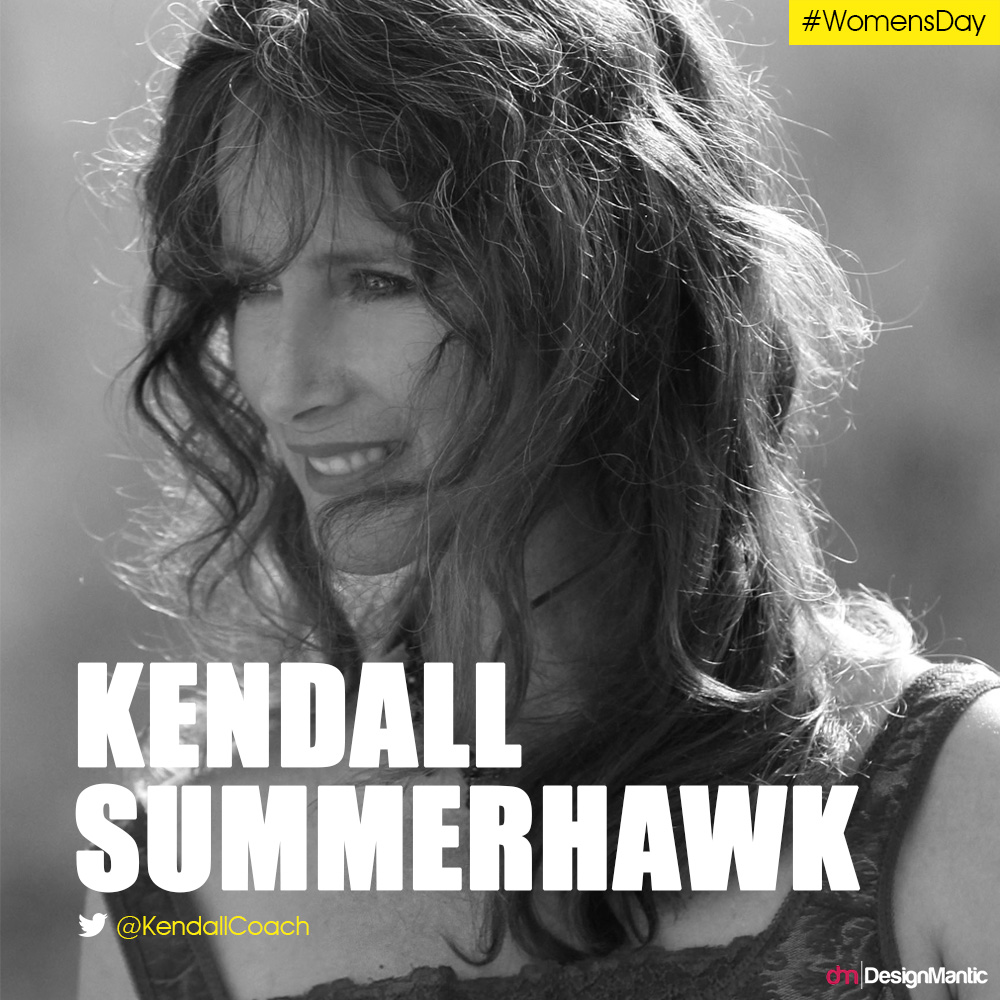 Website: kendallsummerhawk.com
Kendall SummerHawk may as well be considered a revolutionary for women entrepreneurs from all over the world. She is globally praised for being the founder of the top certified coaching program for women. Her teachings have been successful in nurturing women to start their own coaching businesses. Kendall's famous training has made her the recipient of 9 Stevie Awards such as 'Female Entrepreneur of the Year,' 'Mentor of the Year' and 'Women Helping Women.'
Her golden mandala logo is a perfect match to her business mantra and her a-mazing website.
14. Kelly Scanlon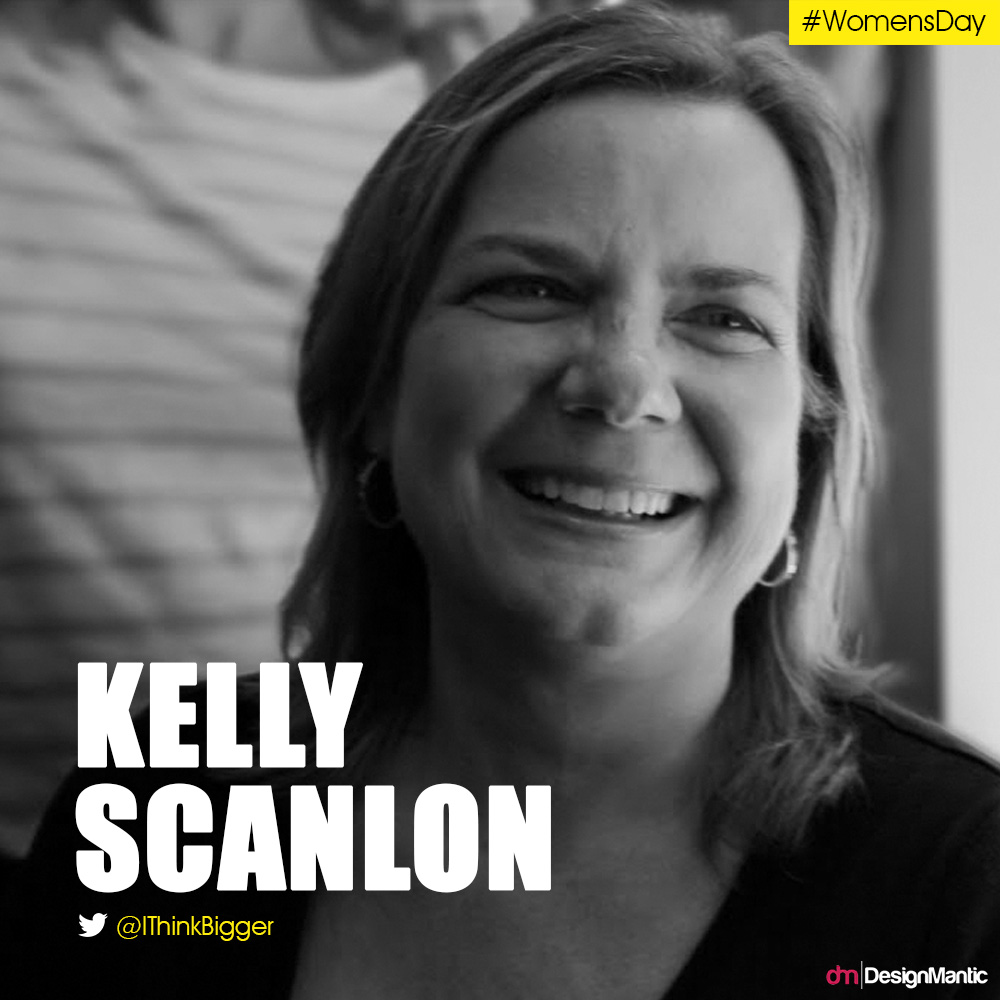 Website: ithinkbigger.com
Kelly Scanlon is the founder of 'Thinking Bigger Business Media, Inc.' which is intent on helping several businesses learn various practical resources, strategies and information to lead their companies to successful heights. She serves as one of the national board of directors for the National Association of Women Business Owners (NAWBO). Her commitment towards the small business community have honored her with the 2011 United Nations NGO Positive Peace Award and a mess of other awards that especially advocate for women businesses.
Kelly's customized plus sign logo is used amply on her website making it recognizable and memorable. The orange-blue brand combo is effectively used to highlight her services and vision.
15. Peg Fitzpatrick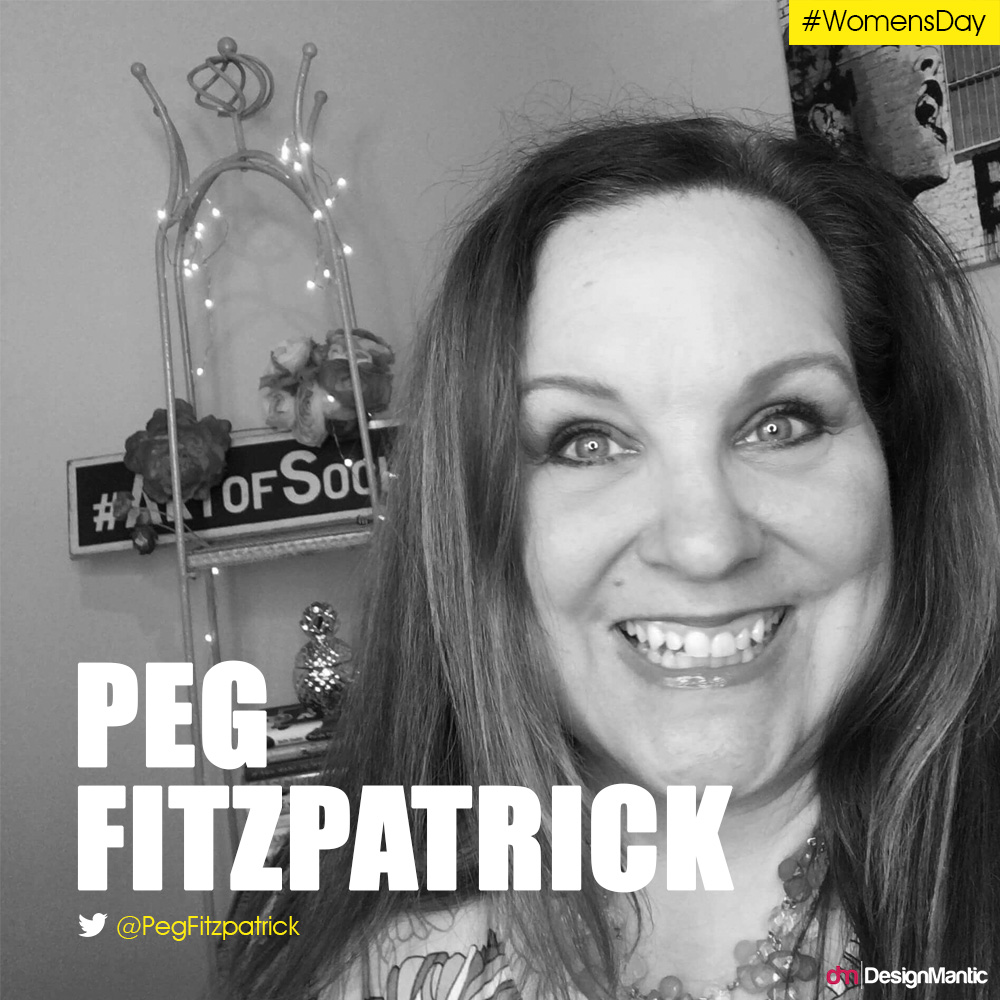 Website: pegfitzpatrick.com
Peg Fitzpatrick is incredibly passionate about social media that she is the quintessential speaker of the medium. As a matter of fact, her deep roots in social media, blogging and marketing gave her the chance to work with a handful of the world's famous brands such as Google, Audi, Motorola, Adobe and Virgin. Eventually, she was chosen by Pinterest to be their top fifteen Pinterest experts.
16. Gina Bianchini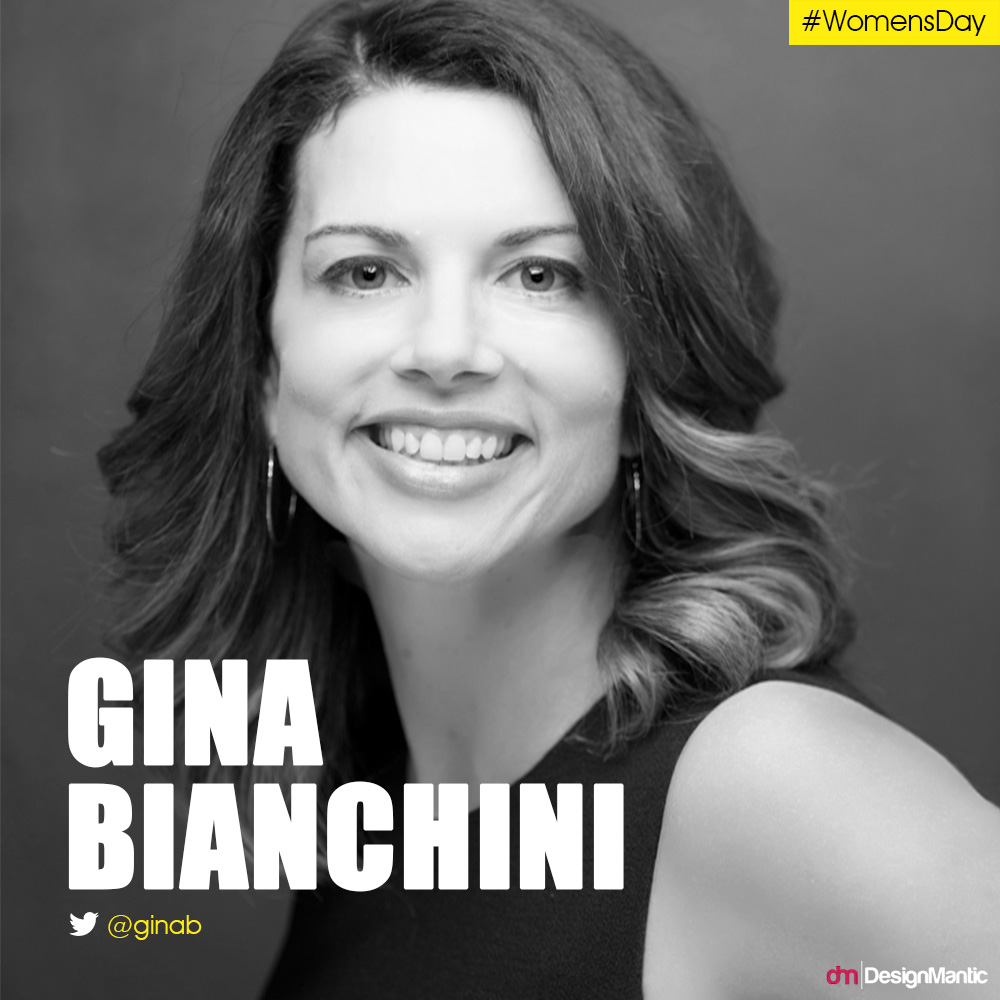 Website: mightynetworks.com
Gina Bianchini is the founder and CEO of Mighty Networks, which is a SaaS platform to help entrepreneurs create a community-powered brand. This platform can provide you with smart technology, proprietary algorithms, and data to get your members connected by their location, the categories they define and the topics they choose. Her work has been so appreciated that she has been on the cover of Fortune magazine.
17. Cynthia Benjamin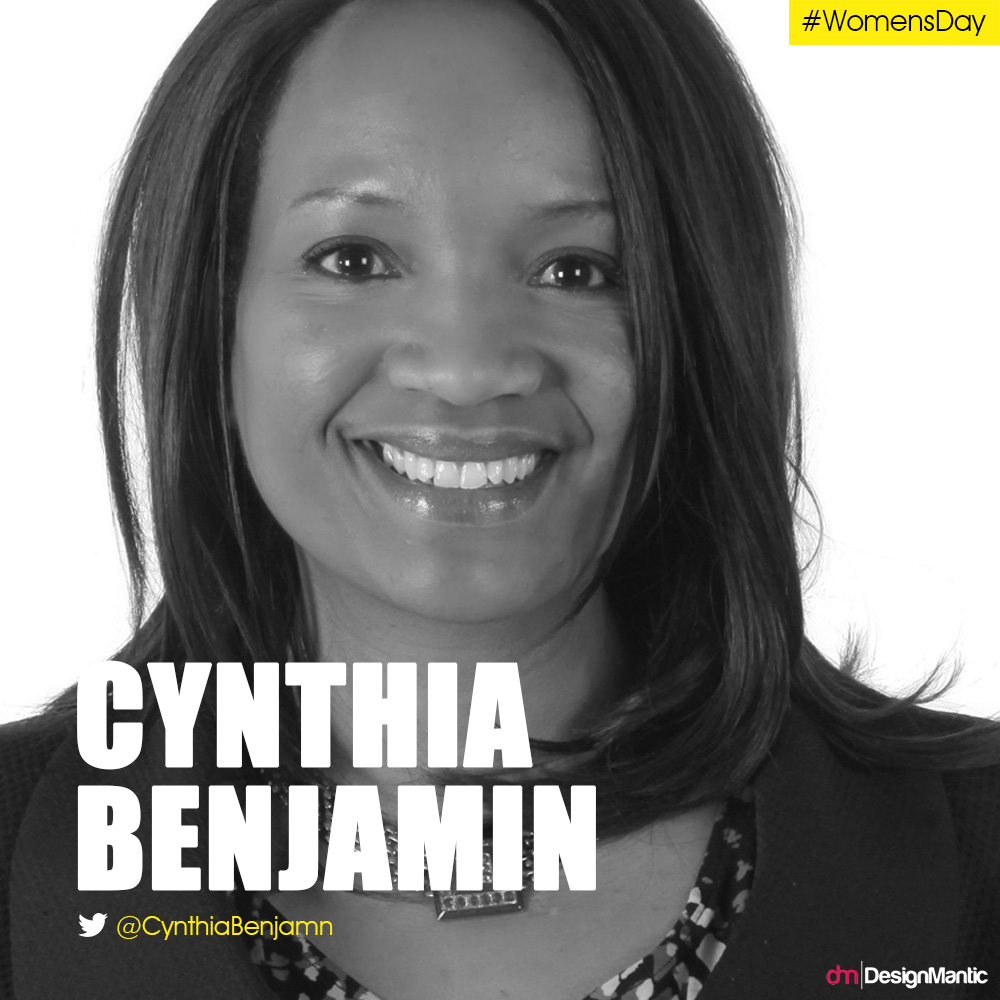 Website: michellemalkin.com
With a sharp mind for creative and innovative thinking, Cynthia Benjamin is surely a force to be reckoned with in the entrepreneurial world. Having over 15 years of experience, she does her best to maximize the innovative potential of several organizations. She is recognized as a design and innovation leader in high-impact and philanthropy product development.
18. Meghan M. Biro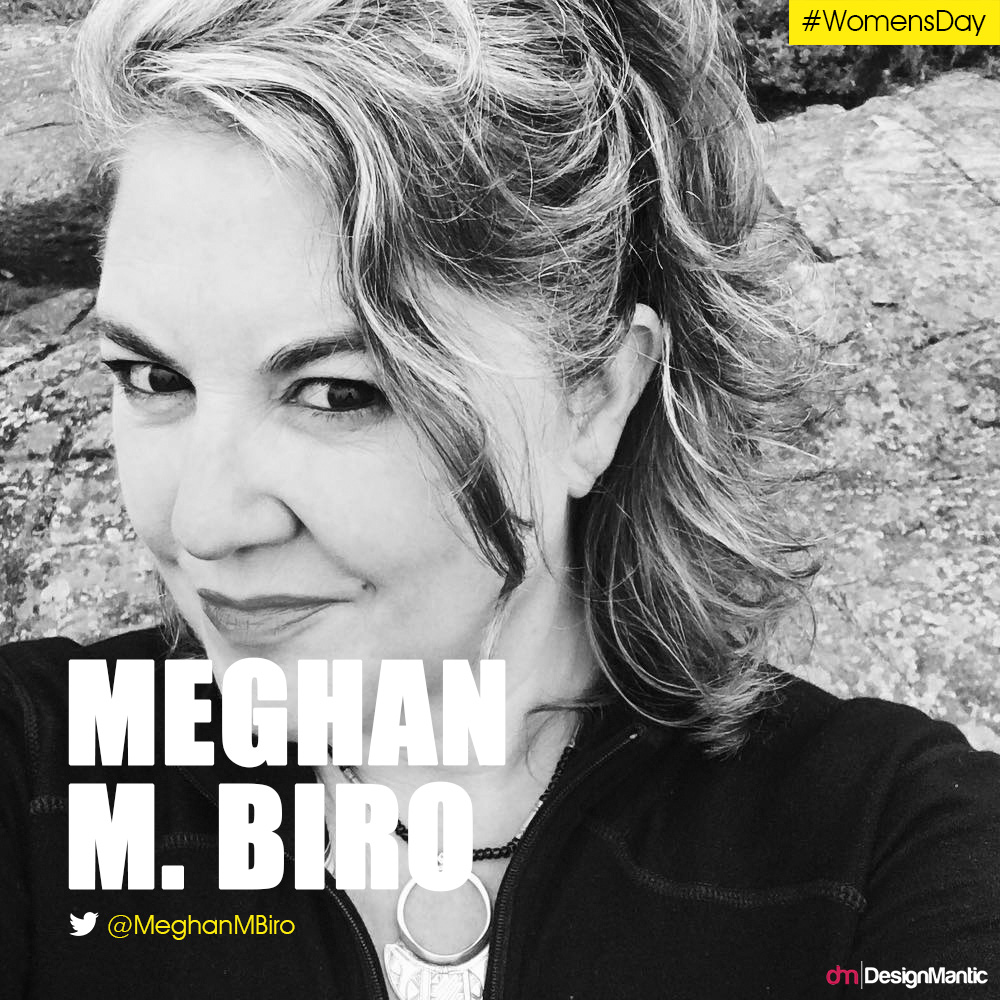 Website: talentculture.com
Meghan M. Biro is a one-woman army who is a world-renowned HR Tech and talent management brand strategist, digital catalyst, analyst, author and speaker. Serving as the founder of TalentCulture and #WorkTrends Community has allowed her to collaborate with top brands like IBM, Google and Microsoft in letting them scout and hire excellent talent. Meghan was voted by Forbes and StatSocial as one of the Top 100 Social Media Power Influencers in 2015 as well as one of General Sentiment's Top 50 Most Valuable Social Media Influencers and more.
TalentCulture's hand-drawn green logo sparks positivity and speaks of Meghan's achievements in the social media sector.
19. Cynthia Johnson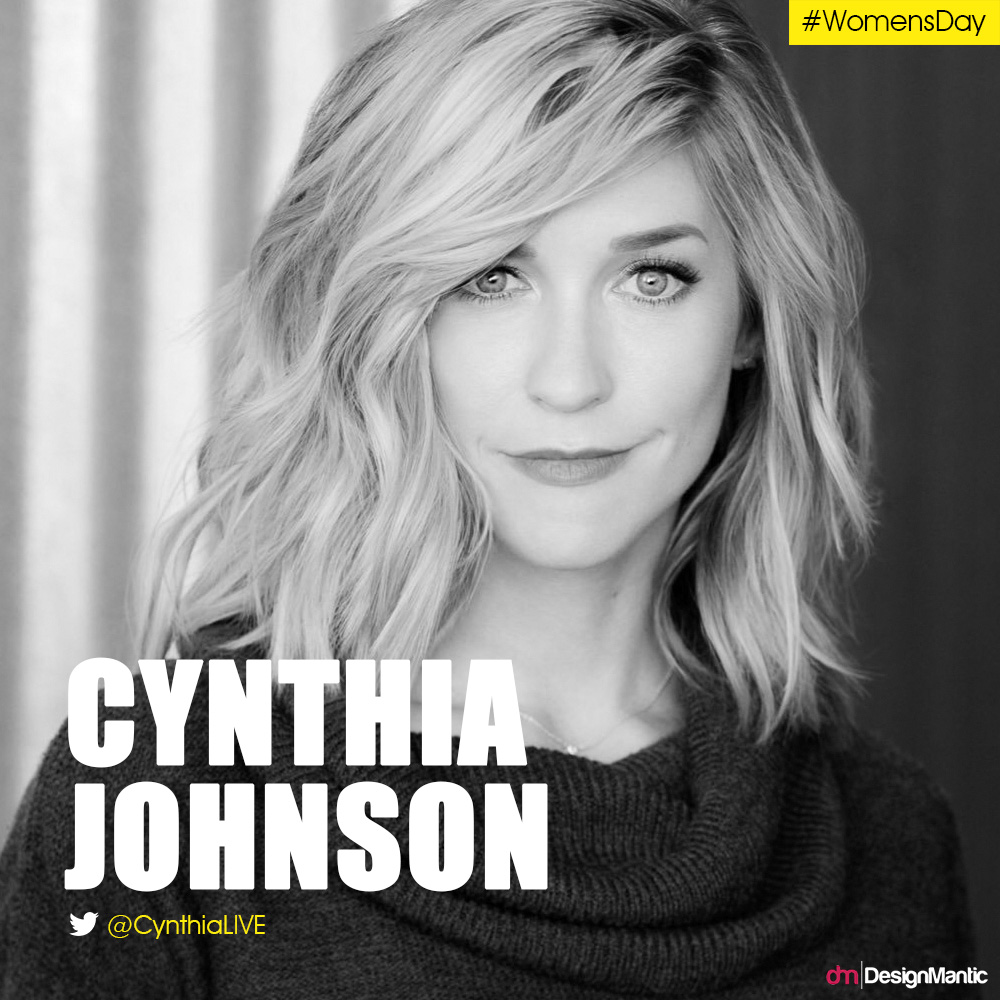 Website: cynthialive.com
Cynthia has over 9 years of experience in marketing, entertainment and digital advertising who has worked with big companies as well as small-time tech startups. She has had a hand in a variety of social media campaigns for Chevy, Susan G. Komen, Levi's and more. She was listed by Inc. Magazine as one of the Top 20 Digital Marketing people to follow, was one of Mashable's 50 marketers on SnapChat and was one of 2017's 10 Personal Branding Experts to Follow.
20. Olga Kay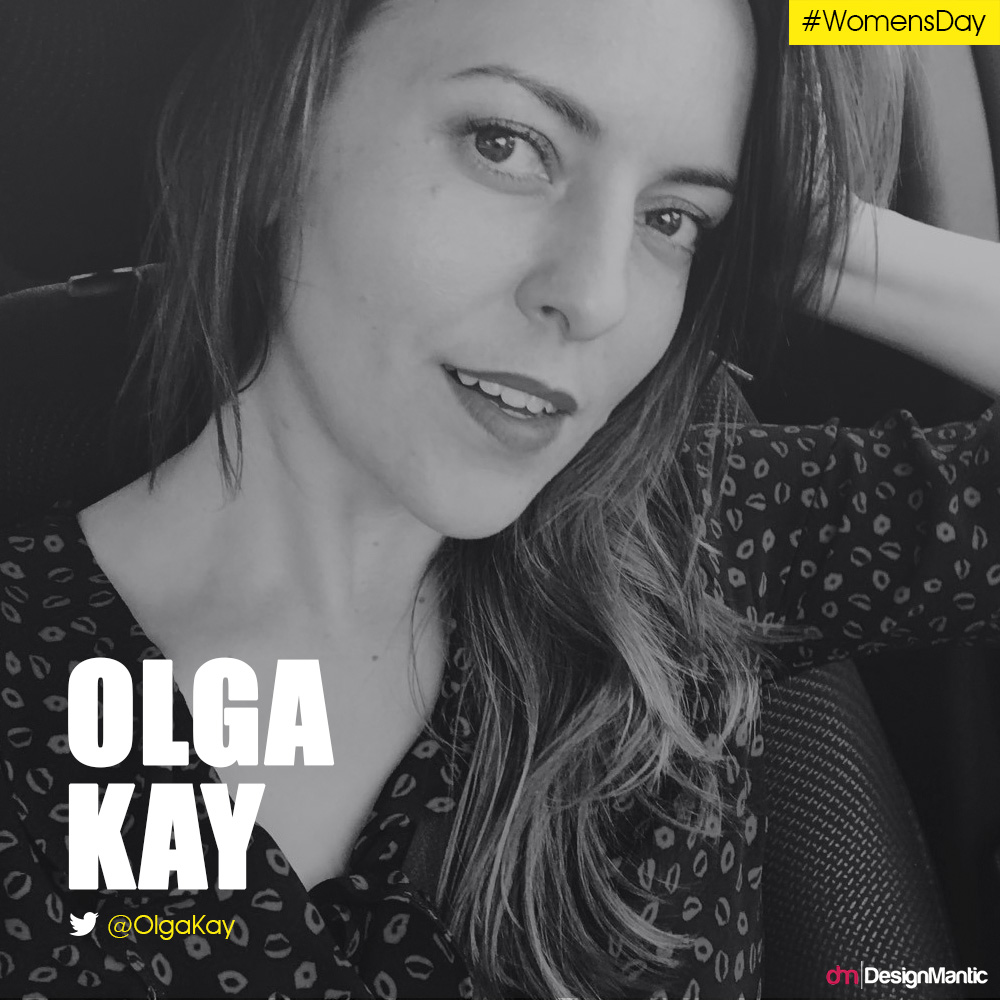 Website: mooshwalks.com
Knowing that she came from nothing and got herself to where she is today, Russian-American Olga Kay is a real-life example of those with big dreams who eventually get to live them out in real-life. She initially started out as professional circus juggler in Russia after dropping out of school but soon turned to acting and video-making when she discovered YouTube. Garnering a large following of 1.3+ million, she gave birth to Moosh Walks, a firm that focuses on making colorful socks for the youth. Moosh Walks' colorful logo is a testament to their fun and vibrant product line.
21. Carolyn Rodz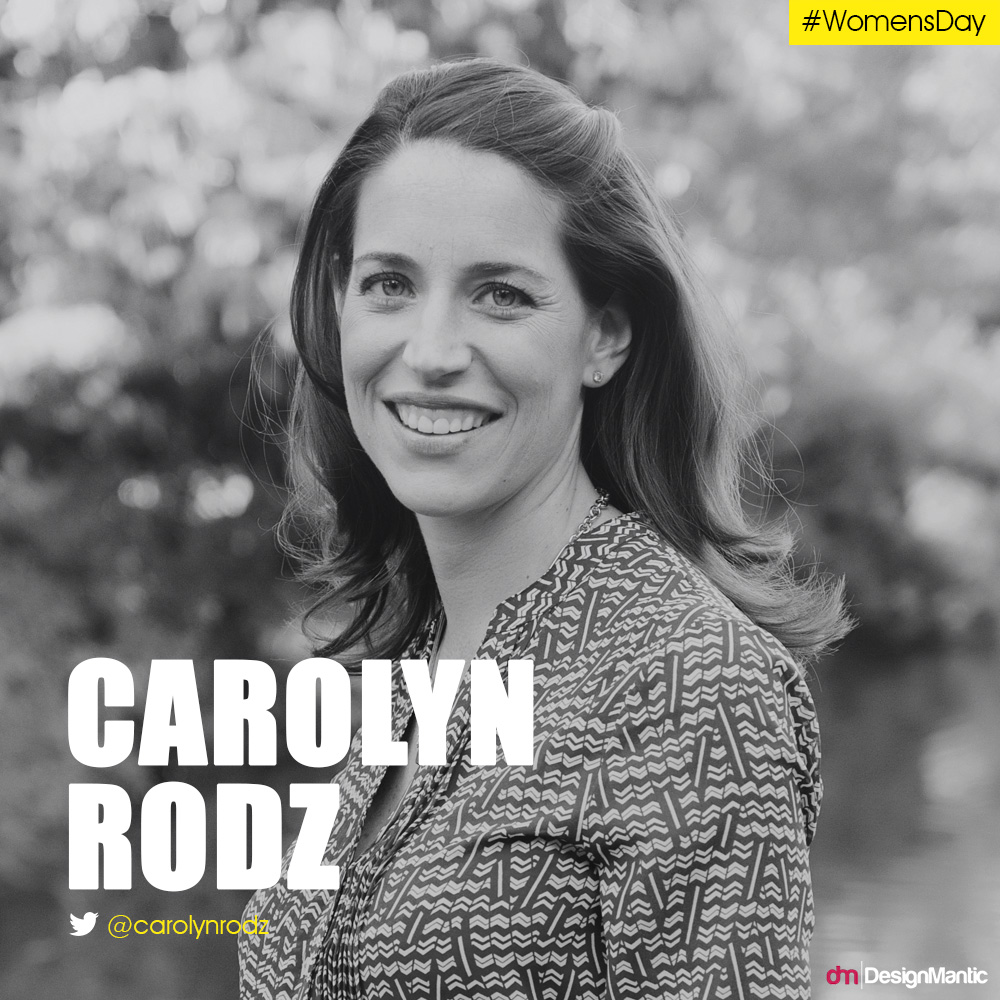 Website: helloalice.com
It's tough for the underappreciated to get their voices heard in the world. Fortunately, Carolyn Rodz is just the ideal heroine for this kind of situation. She has been involved in corporations, governments and foundations to have little league entrepreneurs, women and other minorities connect with the right folks to give expand their business presence. She has bagged numerous honors for her contributions such as Entrepreneur Magazine's and Inc. Magazine's 2016 "Woman to Watch" and Inc. Magazine "17 Inspiring Women of 2017.
22. Cindy Whitehead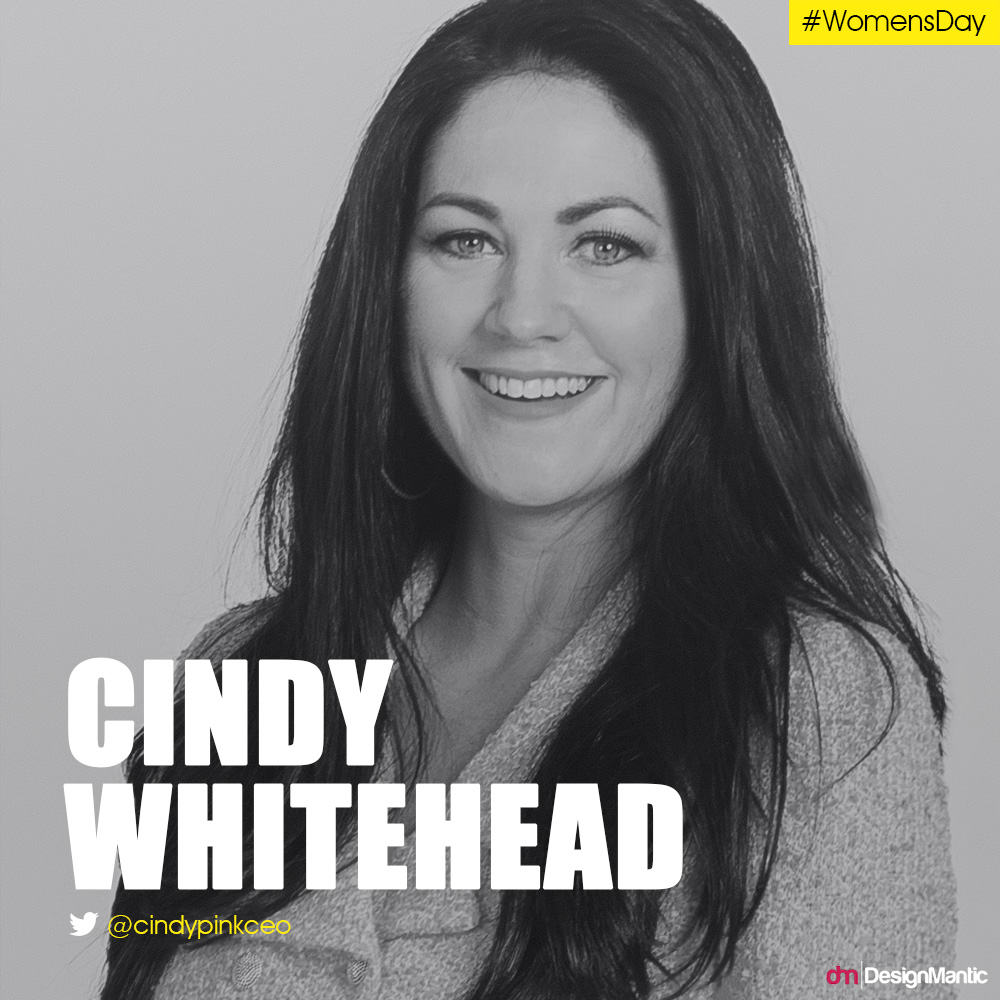 Website: thepinkceiling.com
There are not enough words to describe how successful Cindy Whitehead is as an entrepreneur. In the last 10 of her 22-year career in healthcare, Cindy established and sold two businesses for more than $1.5 billion. As a result, her achievements made headlines in New York Times and was a speaker at Fortune's Most Powerful Women. Now after reaping the riches of the women's healthcare industry, she has turned towards mentoring, investing and launching other women-centered businesses.
23. Wendy Keller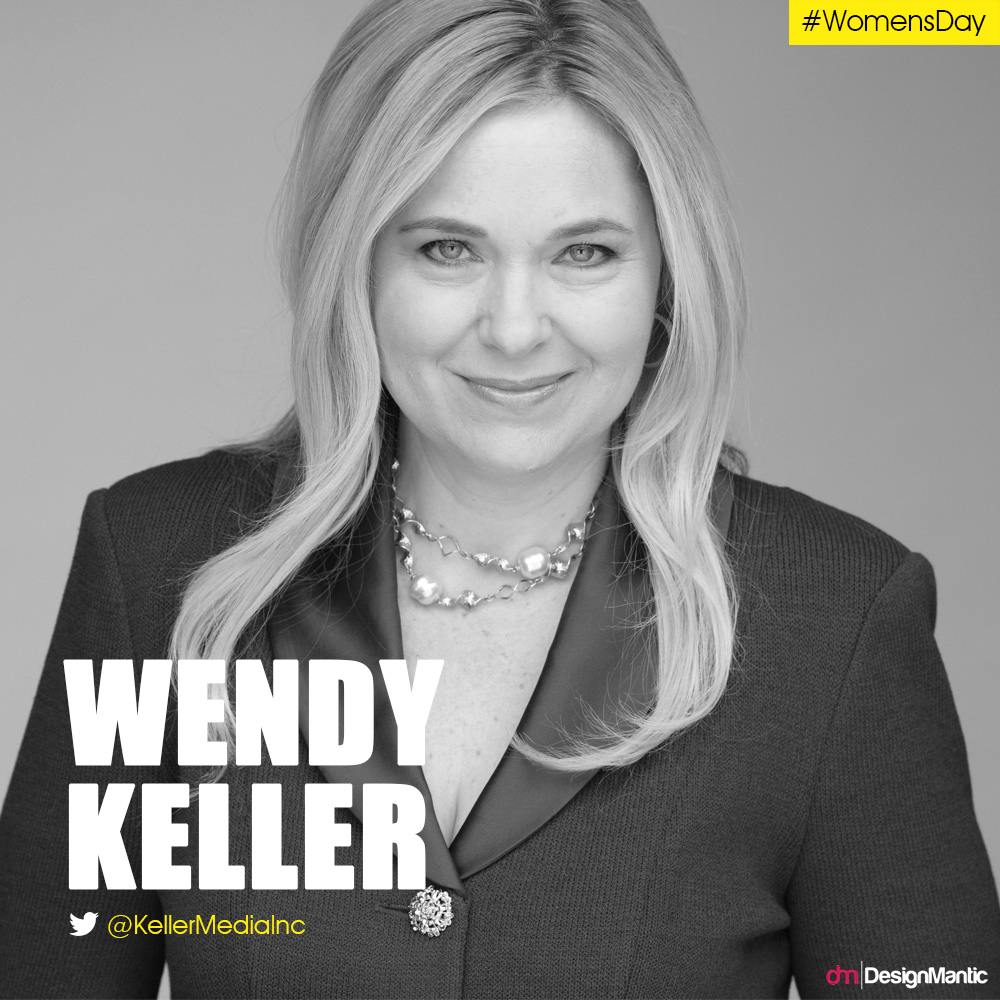 Website: kellermedia.com
You want the expertise of a veteran entrepreneur with a spotless record? Look no further than Wendy Keller. She has trained over 20,000+ rookie authors and 8,000 professional speakers. She also works to help people build their personal brand, as well as start and grow a business of their own. Her business has closed 1500 deals from around the world and has represented over 17 best sellers of New York Times and 9 international best sellers.
Keller Media's light bulb logo is reflective of her business that thrives on profitable ideas.
24. Kim Kaupe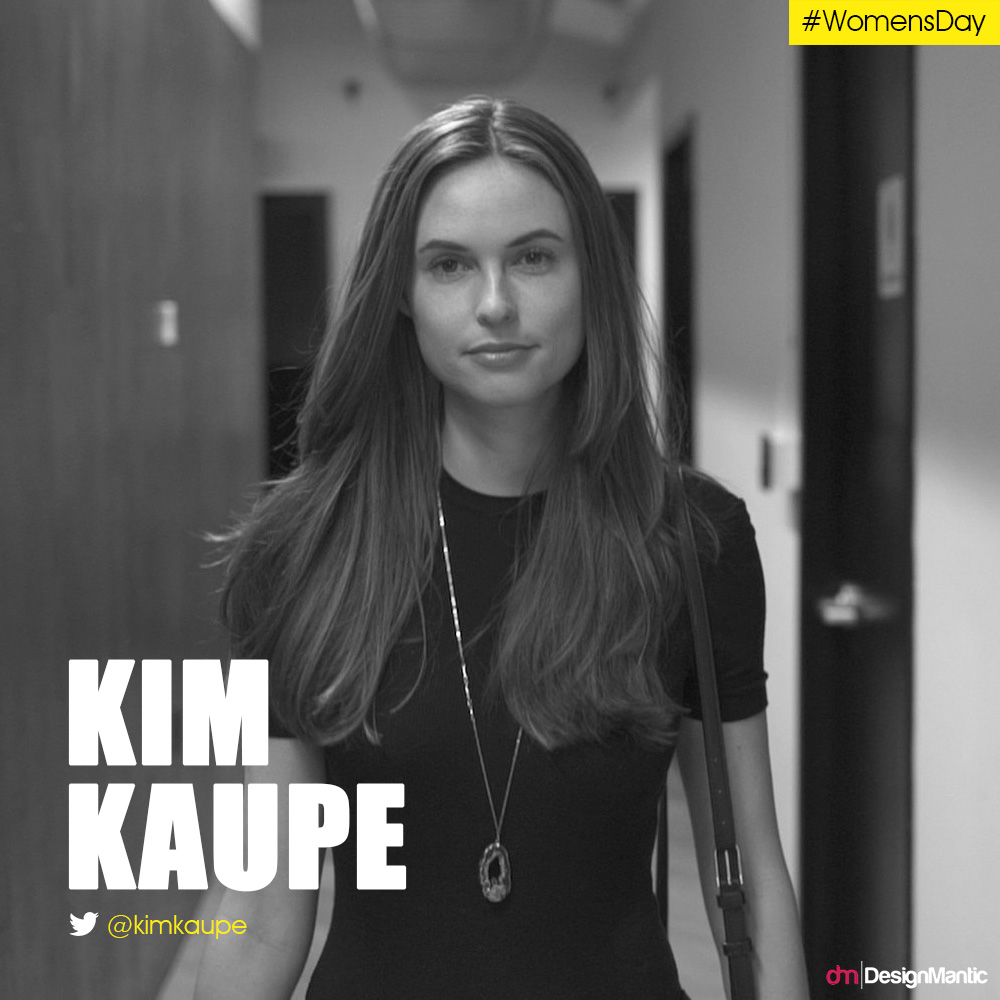 Website: kimkaupe
Kim Kaupe is the co-founder of ZinePak which is an entertainment agency that has worked with some of the world's most famous entertainers and helped them reach out to millions of people worldwide. Renowned brands such as Amazon, Unilever, American Express have asked for her help as well musical celebrities such as Justin Bieber, KISS, Katy Perry and Dolly Parton. It makes sense since she desires to create successful programs for superstars and brands.
25. Aliza Sherman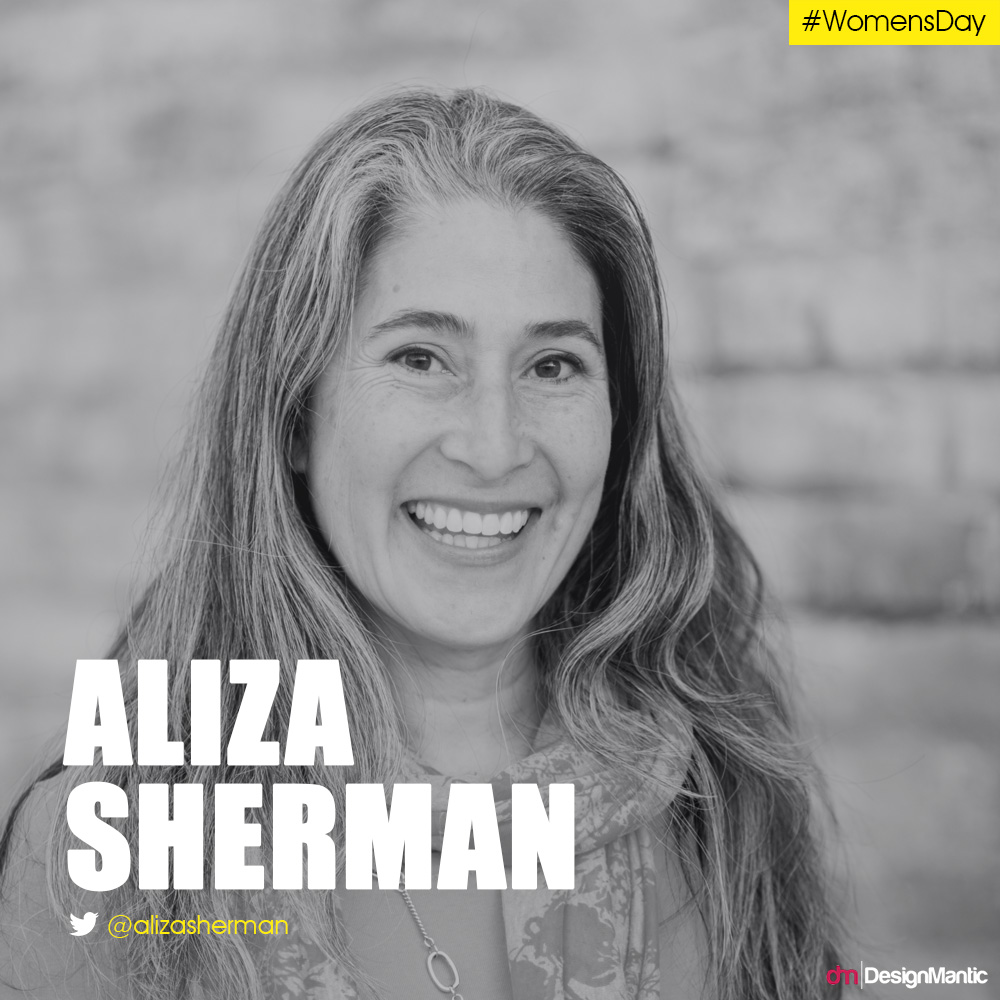 Website: ellementa.com
Aliza Sherman helped pioneer the internet for women and ultimately launched the first ever woman-owned company called Cybergrrl, Inc and created three websites Webgrrls.com, Cybergrrl.com and Femina.com. She also founded the first ever international women's internet organization to aid women in constantly-increasing technical workplaces. She has contributed to various websites such as Mashable, Huffington Post and GigaOm.
26. Maren Kate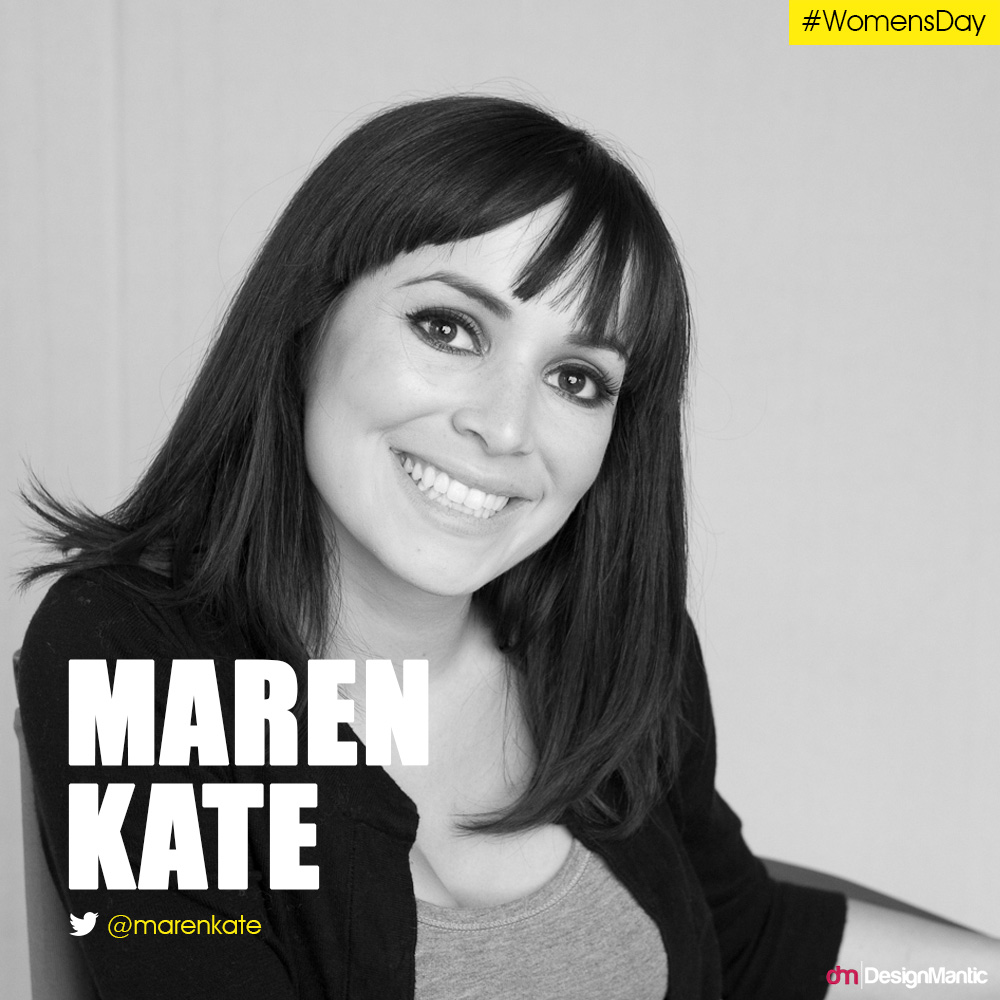 Website: thisisrecruit.com
Maren Kate is an entrepreneur who believes that providing meaningful work is essential for one's personal growth, sense of self and connection to the community. Her passion for wanting startups to find the best qualified help for the right jobs is what got her to opening up her firm, Recruit.
27. Kathi Kruse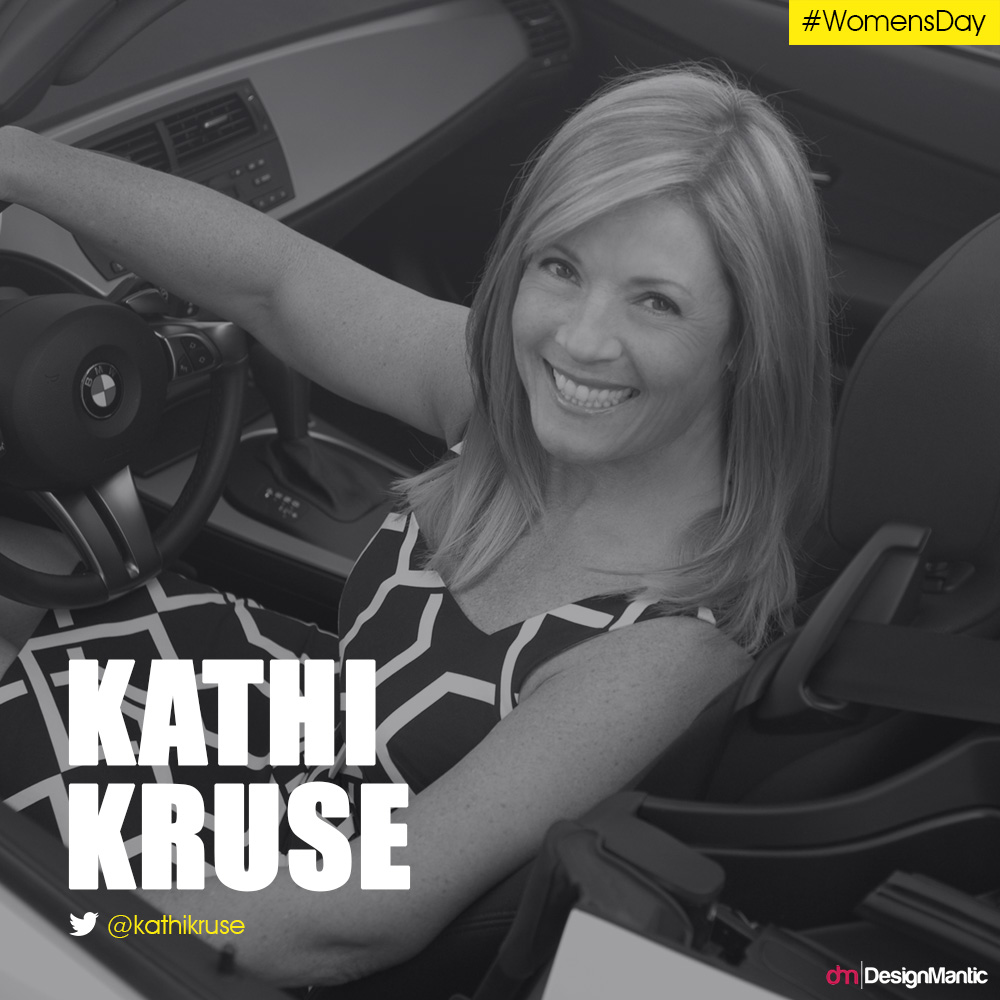 Website: krusecontrolinc.com
Before her company Kruse Control Inc. took off in 2003, Kathi had a good 25-year career of managing customer-focused work environments for a number of South Californian car dealerships. That experience is what allows her to teach aspiring entrepreneurs on how to engage their customers through social media. She believes that retailers have to think about their business in a holistic manner in order to boost their profitability.
28. Kathy Meyer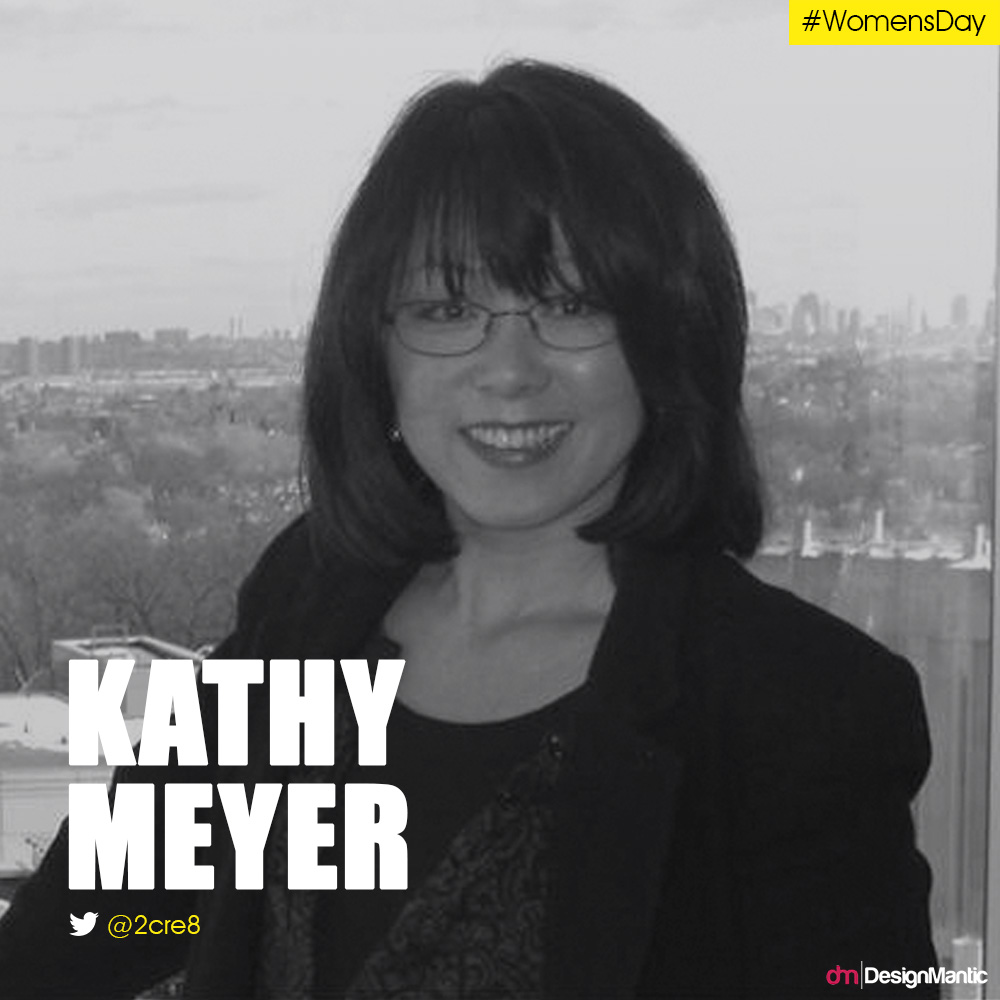 Website: slideshare
Kathy Meyer is well-touted for her team-building and leadership skills with strong work ethics. She has also a proven track record for presenting as well as implementing practical conventional and digital marketing solutions combined with business goals. She also successfully led and managed a plethora of digital, creative and technical teams as well as collaborated with several key business stakeholders, regulatory, legal and third-party agencies.
29. Natalia Oberti Noguera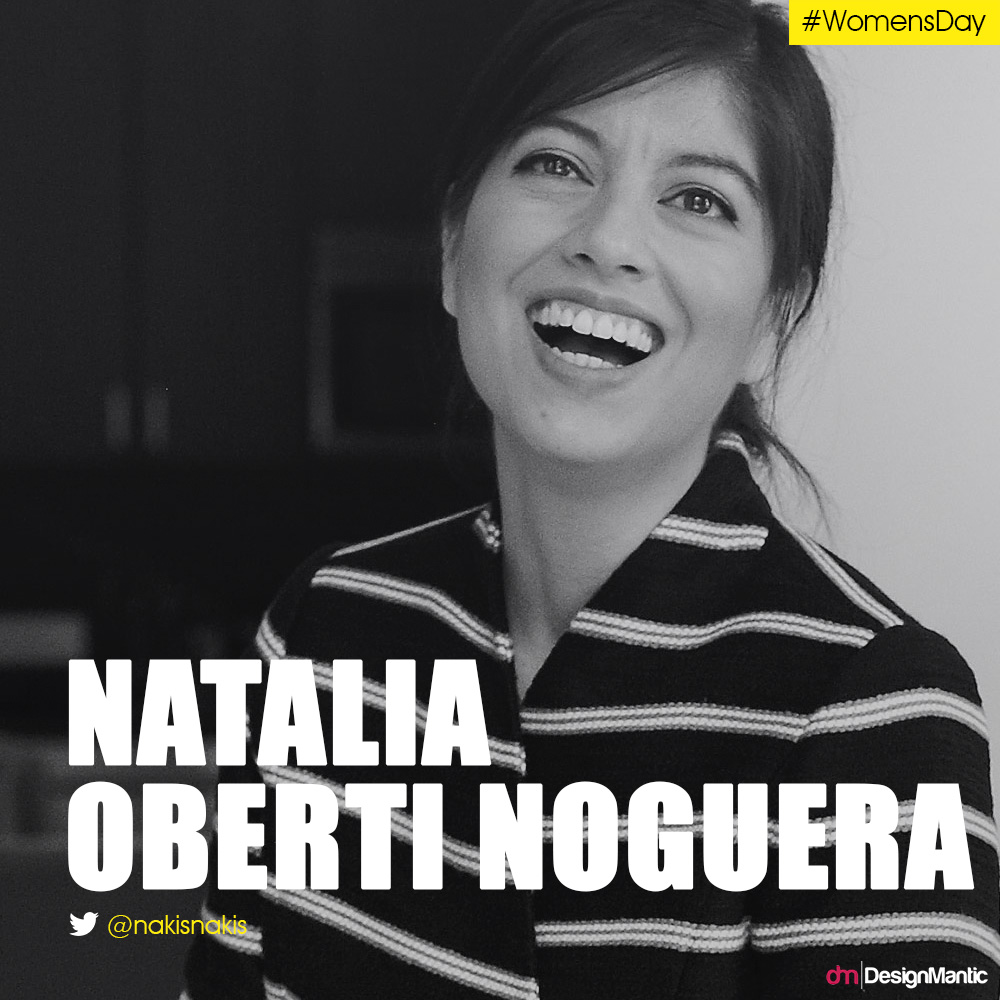 Website: pipelineangels.com
Natalia Oberti Noguera has been dubbed "The Coach" by international monthly magazine Marie Claire. She is the founder and CEO of Pipeline Angels which is a group of women investors looking to carve a smooth path for women social media entrepreneurs. She was selected as one of "The Most Impressive Women Entrepreneurs of 2016" by Inc. Magazine, was Forbes' "Top 20 Women for Entrepreneurs to Follow on Twitter" and one of Fortune's "55 most influential women on Twitter."
30. Kris Colvin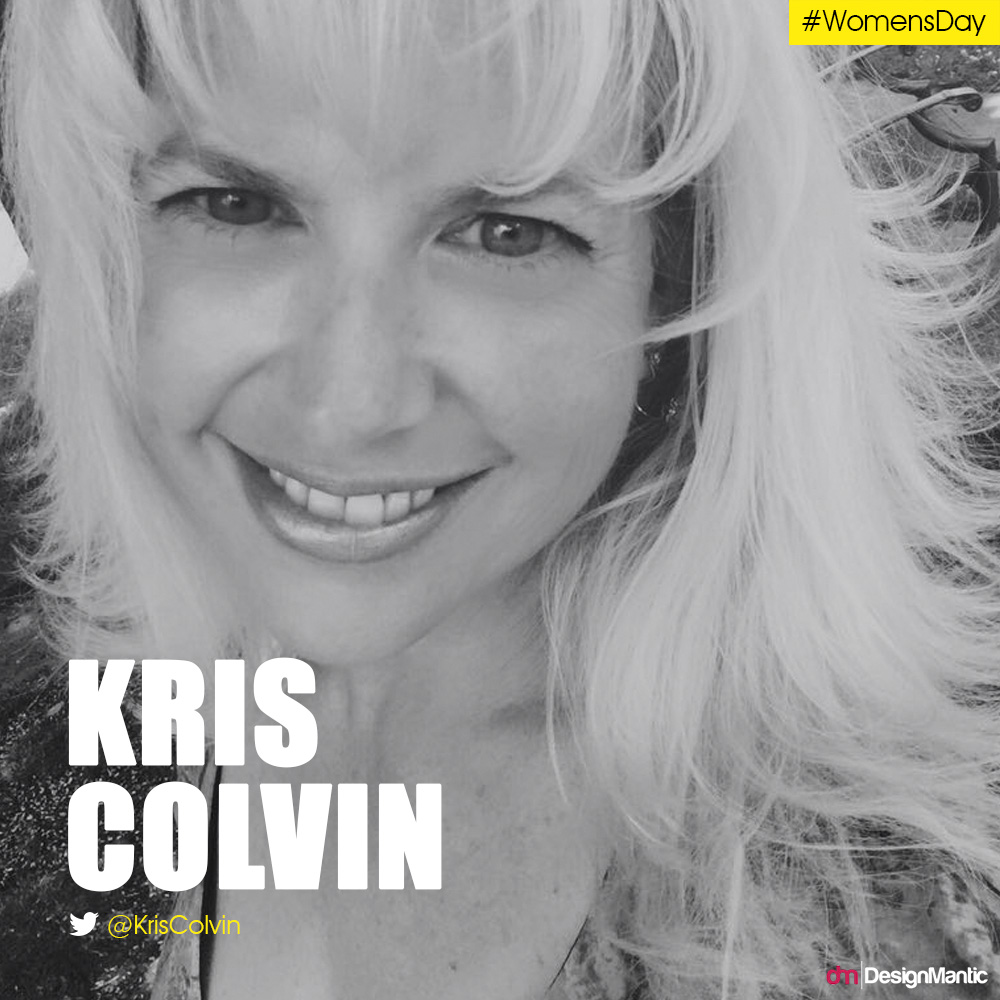 Website: idandspin.com
In the digital marketing era that we presently reside in, it is all about aiming for the perfect user experience and Kristi Colvin's 20-year career that involves developing software programs is proof of that. Colvin gives aspiring entrepreneurs the real inside scoop into their target audience's mindset and then guide them in building their own personal brand.
31. Cindy Ratzlaff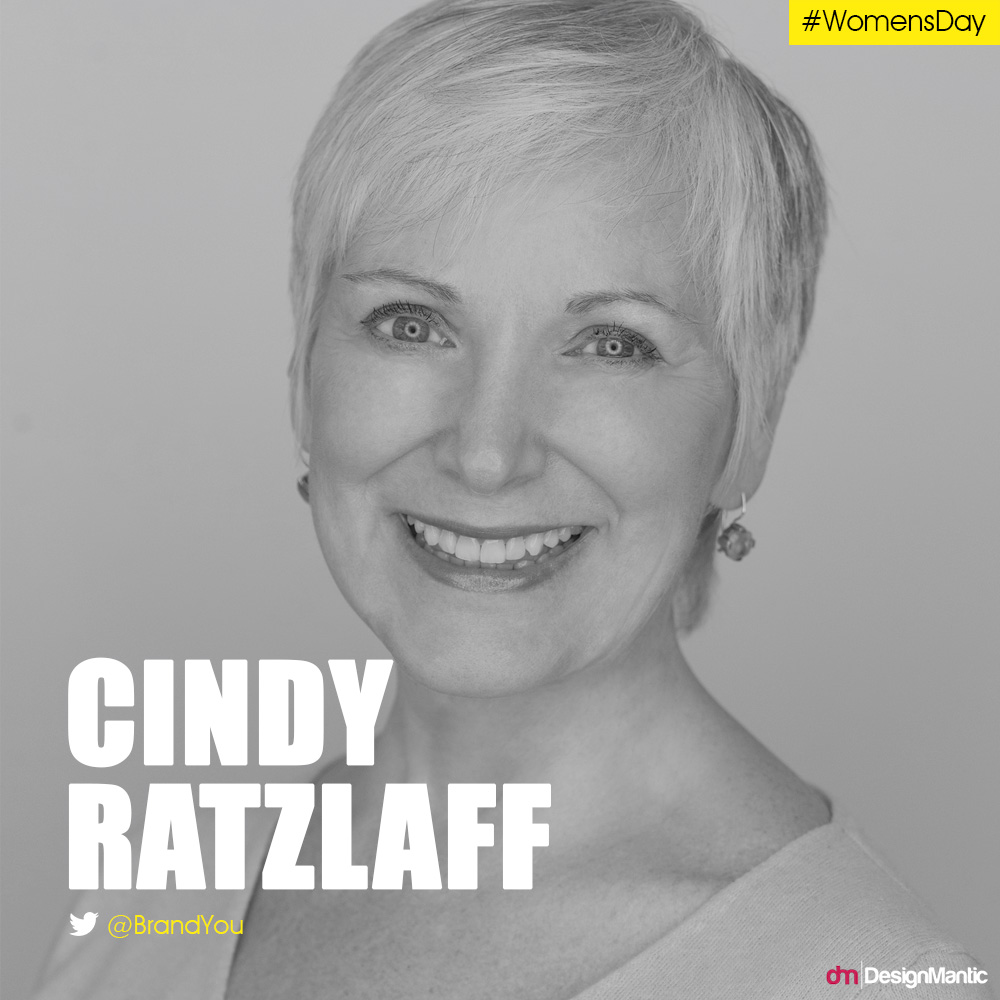 Website: cindyratzlaff.com
Cindy Ratzlaff is an incredibly reputed marketing strategist who is well-known for developing successful and award-winning marketing campaigns for fresh entrepreneurs, authors, Fortune 1000 companies and online businesses. Her influence is so great that she was one of Forbes' 'Top Women Entrepreneurs to Follow on Twitter' and is named in Ad Age's 'Ad Age Marketing 50 list.' She has also been featured on several television programs and publications such as CNN, Business Insider, Good Morning America and more.
32. Jill Foster

Website: innerlifedigest.com
Jill Foster operates the 'Inner Life Digest' blog where she shares plenty of information regarding storytelling to assist businesses in achieving community need. She also speaks at community events to talk about storytelling, teach and mentor community groups about using oral storytelling as a tool, and does video blogging. She is also the host of the Happy Angry Hospitality podcast in which her guests get to share their harshest hospitality experiences in order to learn how to better themselves.
33. Kaira Rouda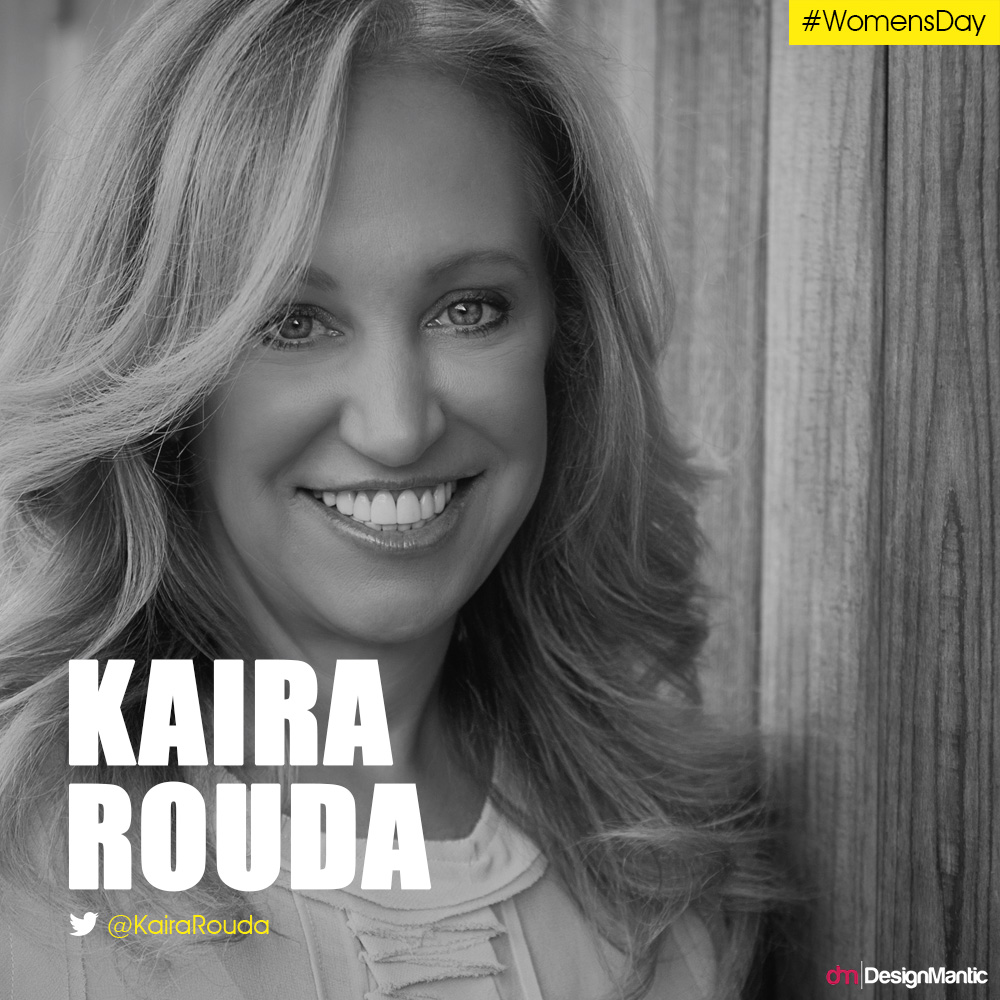 Website: kairarouda.com
Kaira knew that women were the most important decision makes in virtually every consumer purchase, represented the biggest percentage of home-buyers as well as 70% of real estate workers. When no one was paying any heed to this, she stepped in to create Real Living, which was the first ever women-focused real estate. This was a chance that she took in 2002, when she merged her realtors with two successful real estate companies in order to establish this company. This put her on Entrepreneur magazine's first ever 'Top 50 Fastest-Growing Women-Led Companies' list.
34. Lea Woodward

Website: leawoodward.com
Lea Woodward developed a strategic planning process called the Values-Based Business Plan. This process guides company owners to create a 1-page plan where they list all of their business's core values to help their brand stand out from others in the industry. She has coached and mentored a number of online business owners and ran numerous businesses such as health and fitness, web design, technology consulting and freelance writing. She was also listed in Forbes' Thirty Women Entrepreneurs To Follow on Twitter.
35. Shelly Kramer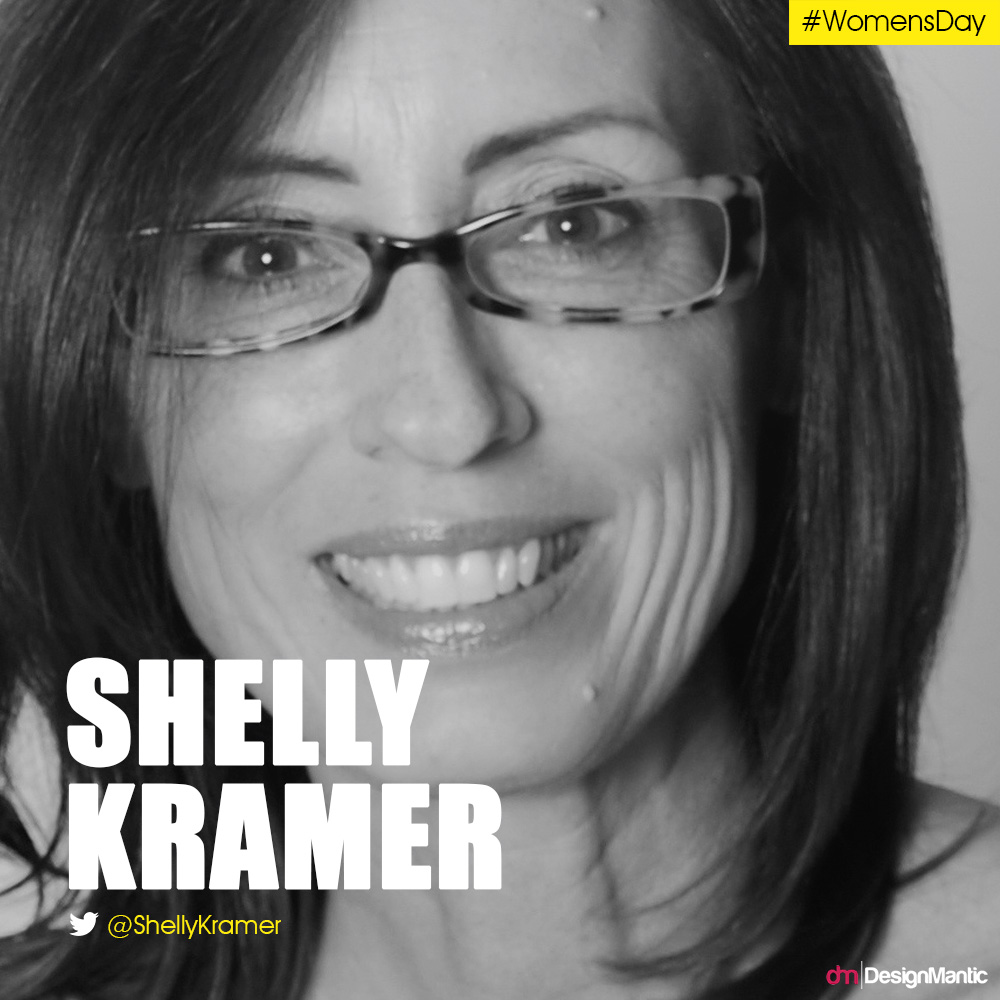 Website: v3b.com
Shelly Kramer is a prolific brand strategist with a 20-year marketing career. She has delivered integrated marketing solutions for B2C and B2B businesses and regularly assists businesses to capitalize on the internet for growth and profiting. Her expertise shines remarkably in content strategy, execution and multi-channel marketing as well as aligning social media with business initiatives. Her work has been so postively received that she was named as one of Forbes' 'Top 50 Social Media Influencers' and is one of the '150 Most Influential Women on Twitter.'
And there's the list of just about the most frequently active women entrepreneurs that we believe deserved to be mentioned in this post. If there are other entrepreneurs that you think deserve the honor of being included in this list, do let us know in the comments below. Also, to any aspiring women entrepreneur reading this, we here at DesignMantic will be happy to help you design a unique logo for your brand to enhance its visibility and growth with an exclusive $10 discount on Women's Day. Message us for the discount code!
Try Our Personalized Logo Maker Tool:
Create Logos For Women in Business
Woman's Development Coaching Logo
Make Logo For Business Networking For Women
Women Logo Generator
Design Logo For Businesswoman
Creative Logos For Female Founders