Being a round-the-clock ardent graphic designer isn't a bed of roses; there are bright and sunny days, and then there are the rainy, gloomy days when you go through a patch where you can't seem to find enough client work to keep bread on the table and the hearth fire burning, or clients just don't have the money to pay you right away. The love-hate relationship between clients and designers can sometimes leave designers wishing for a way out.
However, what I infinitely love about being a designer is the flexibility of potential revenue sources. Nobody likes to put all of their eggs in one basket, and nobody would be prudent to do so. Luckily, designers are in a pretty good position when it comes down to it. If the tumbling world of economy is wreaking havoc on your life, don't be despondent: we've got your back. As you may know by now, the internet is a wonderful place, replete with myriad money making opportunities, only if one knows where to look. Here are a few creative ways graphic designers can make extra money on the side:
1. Client Work (Freelancing)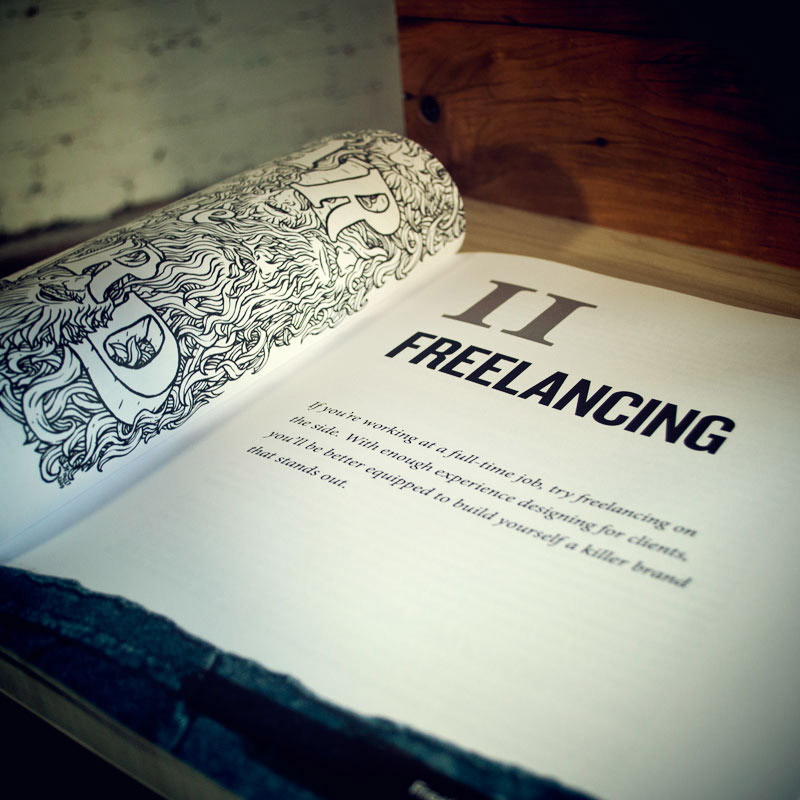 One of the most infallible and common ways designers are making money online is managing custom projects for clients. This bittersweet affair has its ups and downs. Indubitably, it lets you make good money quickly and is highly rewarding. Not only do you garner the opportunity to work with a plethora of diverse teams and clients on myriad projects, you also glean ample experience as a designer which would help you down the road. Rapidly hopping from one project to another helps you stay inspired and motivated, as opposed to insipidly grappling with monotonous, run-of-the-mill daily drudgery.
The only snag to this amazing breadwinner is dealing with a multitude of different clients (not all would prove to be amiable), and being responsible for the hassle of pricing, administrating, and billing the projects. However, once you gain traction, you will start attracting bigger clients and be entitled to a higher profit margin. After you gain efficiency in managing your administration work, you will be at a far better place to automate most of the repetitive tasks that deplete much of your productive work hours.
2. Sell Your Design Leftovers
Clients are not enamored with everything you design, no matter how intuitive it may be. Instead of letting those unexploited designs rot in oblivion in your trash can, cash in on them by putting your design files up for sale on marketplace design sites. For instance, the website 'Graphic Leftovers' lets graphic designers sell illustrations, vectors, wireframe kits, stationary templates, patterns, textures, icons, logos, and more. Similarly ThemeForest is a popular marketplace for designers who aspire to design and sell professional web templates. However, before putting your work on the web, it is imperative to double-check the files you're selling to see if they fall under the rights of any of your past or current clients.
In addition, you can also create inventive Typefaces and Sell them Online. For instance, Font foundries develop fonts and license them to software packages like Adobe Type Kit or font libraries, or sell them through sites like MyFonts.com, or even their own website. If you have the pertinent software and the technical know-how to create your own designs, this could prove to be a great source of revenue on the side.
3. Start A Blog And Monetize It
Plenty of designers have an active web presence, while most designers have some sort of a blog whether it is on Tumblr, WordPress, etc. Most such blogs are fairly self-promotional and pretty stale. Perhaps you try to keep your blog updated by interspersing in the occasional news update here and there, or perchance you try to regale your readers occasionally with swift behind-the-scenes glances at the projects you are working on. While those should suffice to keep your readers engaged, try treating your blog a bit more like a business if you want to build a side income with it. By keeping your content current and fresh, and writing meaningful and insightful articles about things your audience is interested in, you can turn your blog into a resource. Your goal is to drive traffic to your website, and ultimately to your products. When you create content that sparks conversations, you are better able to convert your visitors into clients.
Monetizing your blog can turn it into an extra source of income. In addition, a credible blog builds relationships that can be leveraged in your career, and serves to draw attention to you as a creative professional. If your content is relevant and compelling, big names in the blogging industry might pay you to write for them. Individual brands or companies may also perceive value in your audience and organize a paid sponsorship program with you. When it comes to using your professional blog as a vehicle for passive income, sky is the limit.
4. Affiliate Marketing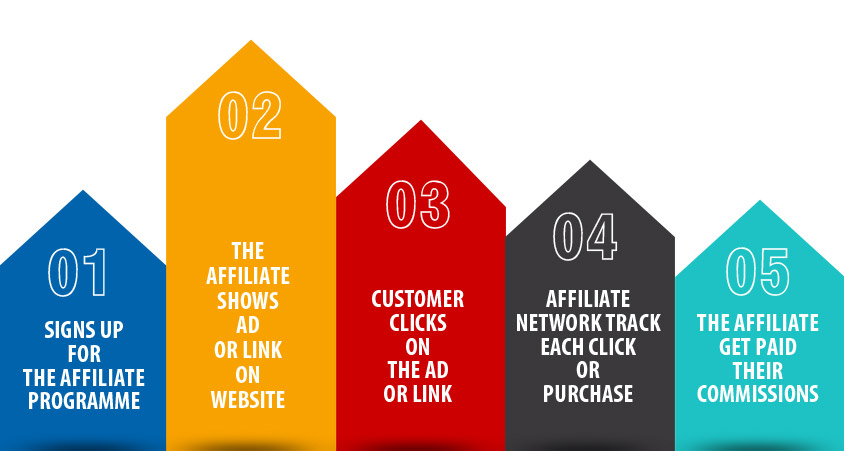 When you have a reputable blog or a podcast, affiliate marketing can help you harness substantial money from it that you could live off of at some point. It is pretty common for Amazon Affiliates and web hosting affiliates to make more than a whopping $1,000 a month. If you know how to capitalize on affiliate marketing properly, create enough content, and build a large enough audience, this can turn out to be one of the most viable passive income models out there.
Designers these days have a unique opportunity to leverage an Affiliate program like Amazon, since they are well positioned to recommend and review everything from EBooks to laptops. The great news is that Amazon commissions run the gamut from 4%-10%, centered on a combination of overall volume, with special caps on items like laptops. If you get lucky and your affiliate links helped sell even one decent priced laptop daily, you could even make as much as $750 for that month.
5. Teaching And Public Speaking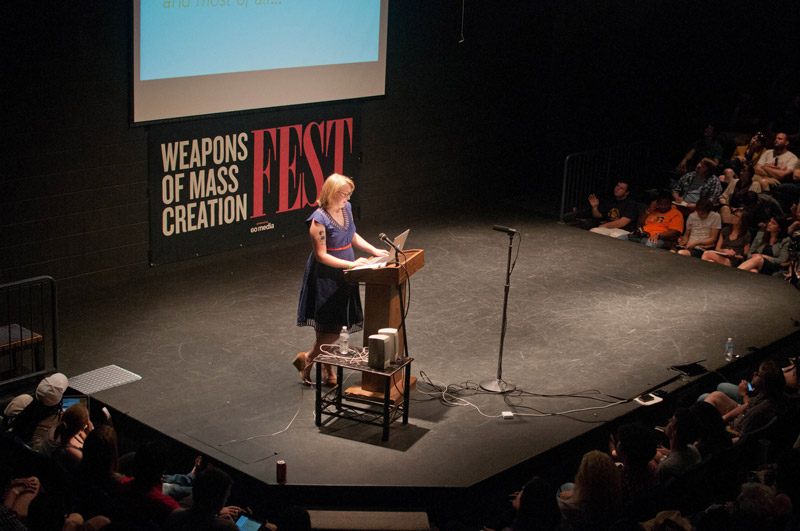 Designers can also glean a decent side income from honing in on their public speaking skills and educating aspiring masses. While simply talking at conferences won't garner you a fortune, it would allow you to travel to different places, meet lots of new people, up your networking game, and promote whatever new thing you've got up your sleeve. Designers don't necessarily get rich off public speaking alone, but this opportunity affords them other benefits, such as the break to broaden their expertise and an escalated exposure.
Public speaking opens up doors that being locked up in your room in front of your tools won't. Teaching is one of those doors which will actually get you paid. Unless you work your way up to become a professional public speaker, speaking can parlay into working at a design university as a part time professor. In addition, you can leverage sites like Skillshare, Udemy, and HOW Design University, to create online courses around your skills in Software Applications like Illustrator or Adobe Photoshop, or your expertise in Graphic Design. These online course products are in high demand and would help you build a larger audience.
6. Write An E-Book And Sell It Online
You have the pertinent design skills, the covetable éclat in your industry, and valuable information that others can benefit from; why not distill your expertise down into an EBook? You can spare a little time each day and write yourself an EBook incorporating a comprehensive guide on setting up a complete blog from scratch, a book detailing tips on doubling your monthly traffic, an EBook about SEO, or the intricacies of design processes. You can write about any topic that you have got to grips with, as long as you diligently research what your intended audience deems worthy of reading and your EBook helps solve a real problem. Bringing out your own EBook doesn't just allow you to make money on the side, but also builds up a great following of twitter followers and subscribers.
While writing an EBook seems only obvious and natural, only a few designers actually go ahead and take the plunge. Designers are at a further advantage here; they are equipped with all the know-how and the tools necessary to package, design, and successfully market an EBook. The best writers pour their brains out over their books, and as a designer, you are well-versed in your line of work. Consider writing a book that other designers or design clients would find helpful. Once you are finished with the book, keep generating profits by selling it indefinitely. Writing multiple books will allow you to build a larger revenue stream and more credibility. Here, you can leverage your blog to gain more sales than you could have reaped without it.
7. Consulting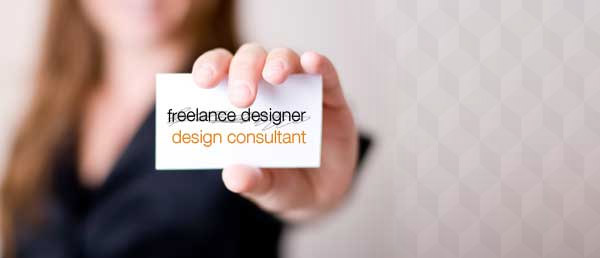 Most of the time, companies don't even feel the need to hire another designer. If they already have a visually aesthetic, well-designed functional website, but need to work in a few tweaks to optimize it for conversion or improve some aspect of user experience or overall performance, companies prefer gleaning an expert outside opinion. You can offer art direction or UI/UX design audits for a company that already has a team of designers. You can conduct some A/B testing, user testing, and research before proposing changes to the website. You can even productize your services to render the selling process easier for your clients.
As much as designers live for the creative phase of working on projects and pushing pixels around, consulting is a greater (and more lucrative) alternative to regular client work. You will love providing more value for your clients in a shorter time and with considerably less effort. You can be relieved of the apprehension of never-ending design revisions and never have to wait on edge to get content from your client. On the downside however, you will have to contend with your own administration and dealing.
You may like to try your hands at consulting if you have been doing freelance design work for a while. Remember that the most important sales factor here is your authority and credibility in your field, so you will have to establish your personal brand first before you start making extra money.
8. Hold A Workshop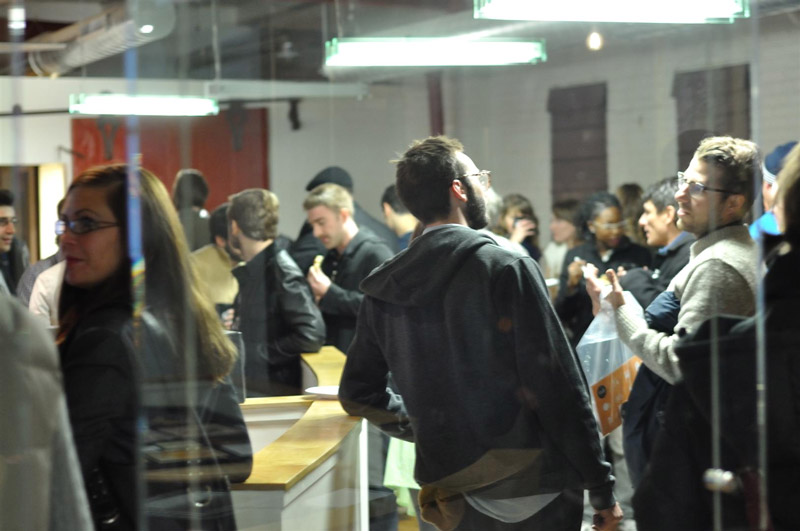 Another great idea to earn a little extra money and get your name out there is to conduct a workshop. You can have it at a local university or your design studio. You can promote a one-day workshop on an idea or a technique that you have aced or are famous for. Sell tickets to the workshop so that it pays for your invested efforts and time, while helping you look like an expert. A workshop would also give you an opportunity to make new contacts at the same time. You can even promote your ongoing works or other side projects in the workshop if you want. In essence, you are actually selling the opportunity for aspiring designers to learn from an experienced designer like you!
9. Referral Commissions
Establishing strong ties with other graphic designers in the community and being cooperative can be mutually beneficial. While some designers make the mistake of rubbing off as extraordinarily competitive, cooperation has its perks, and referrals are one of them! If you are on friendly terms with a designer who has bitten off more than they can chew, they might pass on a hurried client to you. Many designers offer a commission or a referral fee for this practice. As a rule of thumb, designers pay a referral fee of 10% of the overall project to another designer who brought them the client in the first place!
Can you think of more ways graphic designers can earn a little extra on the side? Do let us know in the comments below!