Some say that a hospital is a home for patients, while a church is a home for sinners. People go to their respective churches on Sundays, say their prayers, pay some tribute, and consider their sins forgiven. But is it just me or is it true that church services are dwindling time by time?
What became of the times when people visited churches to get their prayers answered instead of just admiring the church architecture? What happened to all the devotees who funded churches to keep congregating masses in the God's lane? We all know what the truth is. No one can turn a blind eye to the charm of digital branding, embracing spiritual brand icons, that has taken the world by storm.
Of all the domains reigned by digital media, a notable one is the market arena, which has overshadowed every other digital media aspect. Everyone out there is struggling for the competitive edge, and that counts in the churches too. Churches also need religious logos to highlight their religious zeal, craft a brand tagline to represent their vision and build channels to convey their messages.
Yes, even God-worshippers are digitizing symbols and why shouldn't they? They aren't limited to explore their potential in their field and propagate it. Anyhow, just imagine how far churches can reach once they grasp a multitude of dimensions to get recognized. All this can be done via digital media and an adequate church logo design, just as we discussed a while ago.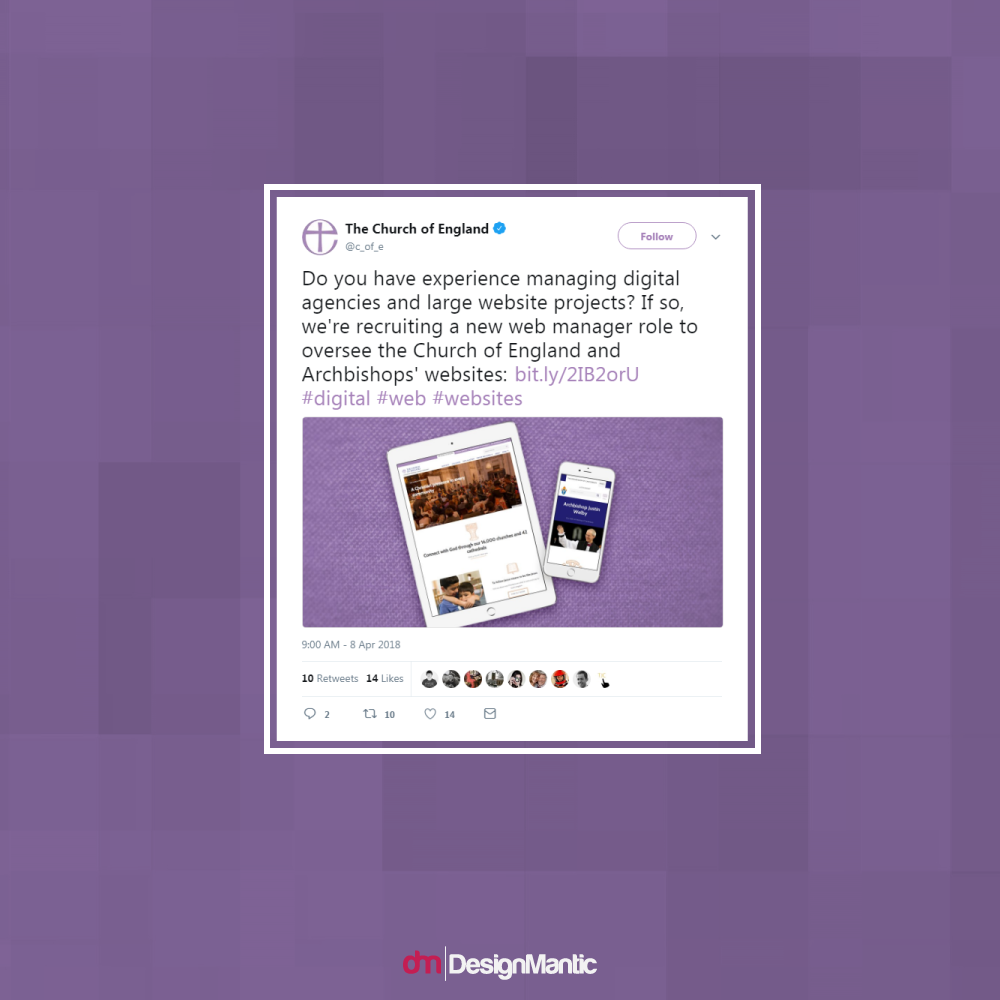 Nowadays, it is crucial for churches to sustain their beliefs and visions with the help of social media to remain on the acme of religion. They need to consolidate their church doctrines and that is why digital branding for church is important. Without a doubt, growth for churches has become so easy (thanks to digital media) that churches can gain the upper hand in critical state matters, just like the old times.
But is there any church out there that has exercised church marketing? Although a few ones have tried to implement some social media strategies, most lag behind due to their lack of guidance, ineffective practice, and mismanagement. However, here's the best part. If you're a reverend or a church community personnel who aspires to catapult the church digital marketing for social media, all you've got to do is fix your focus and read on the following tips to elevate your church's social media presence.
1. Set Your Goals
Goals are usually constructed to respond to some problem or sustain an existing approach. Social media for church requires constant attention and that's why you need to set and orient your goals before going online.
Make sure you differentiate your goals from your objectives as goals are set for long-term, while objectives are short-term solutions. And in order to set goals, you'd first have to get hold of important figures and data. Think in terms of engagement rates, audience growth, and content share etc. Keep a track of your social media data; you can do so by using an audit template or just an excel sheet.
2. Plan Ahead
This brings us to our next step: strategizing your goals. Strategies are the effective plans that are meant to help you achieve your goals easily. For example, you have made a goal to increase your Facebook and Twitter traffic from 100 to 300 followers in 1 month. In order to achieve this goal, you assign the Facebook posting task to an avid Facebook user, while on the other hand, you assign Twitter tasks to an active Twitter user. They can be given the task to post something daily and use creative media during the 3-month period. To check how the progress is going, you can hold weekly and monthly meetings and discuss ideas with your team members.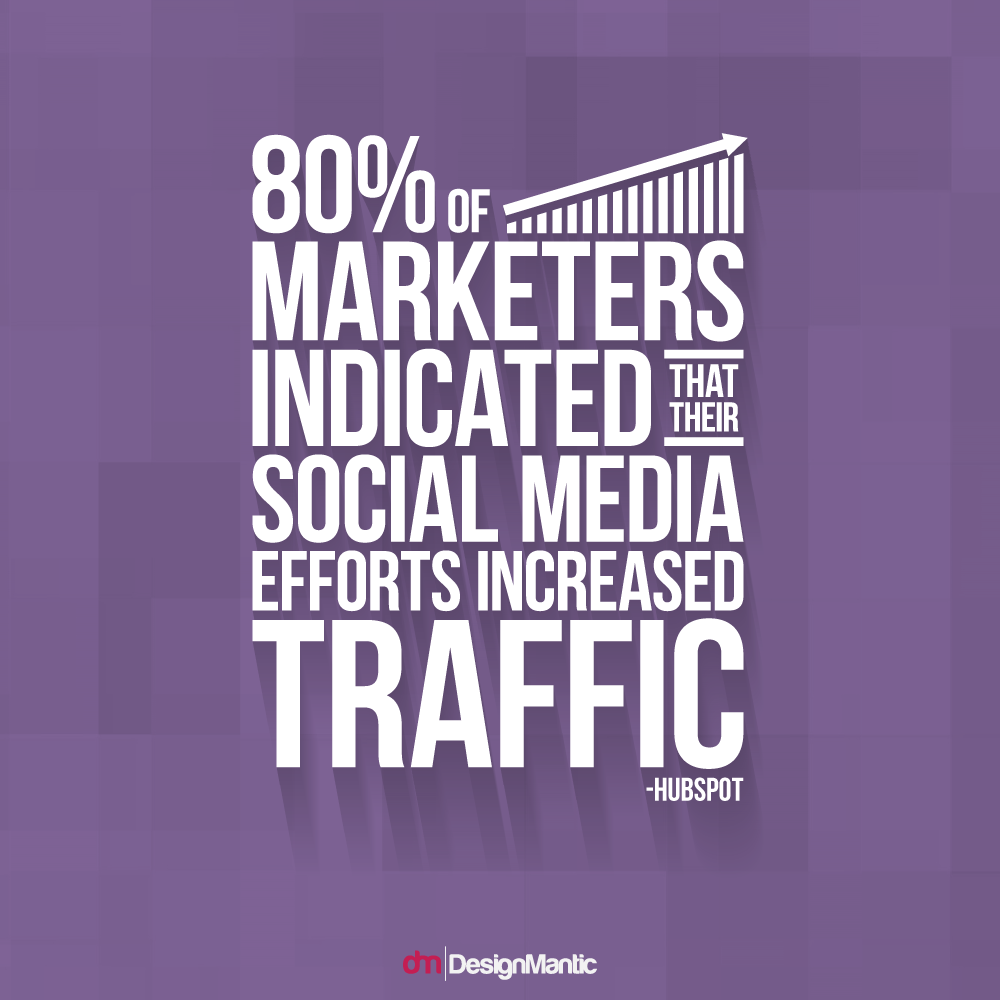 Planning in such a way can reveal extraordinary results and keeps getting better once you incorporate novel tactics to achieve your goals.
3. Know Your Audience
Since there is a different type of church in almost every neighborhood, it's important to know your audience first. You should consider your church beliefs and makeup before you go in the digital realm. Determine the identity of your church and the people with whom you'd want to be connected with.
On a more relative note, keep a close watch on your audience's activity and get to know their interests. Follow them in response and engage with them. People following religious profiles are inclined to express their opinions and expect to receive a generous response. This fact alone exhibits the hint you'll need to recognize your target audience.
4. Choose The Right Platform
Almost everyone uses social media these days, especially Facebook, Twitter, Instagram, and Snapchat etc. Since they are commonly used and attract a large traffic, you might want to start from these first.
As you've identified your target people, you can choose the platform according to your audience's preference. This makes digital marketing for church incredibly easy! If they're into photos and event, you can hotfoot to Instagram and share photos and snaps from your church and ongoing events. If you want to communicate with your audience in short burst of phrases and sentences, then Twitter is the place for you.
Last but not the least; Facebook gives you a comprehensive coverage to interact with your audience. It has introduced many new and exciting features over time, which has made it the most popular social media platform. You can start using this multidimensional platform by making an individual profile or a page or group dedicated to your church ministry. You can invite your targets and captivate them by observing their behavioral cues.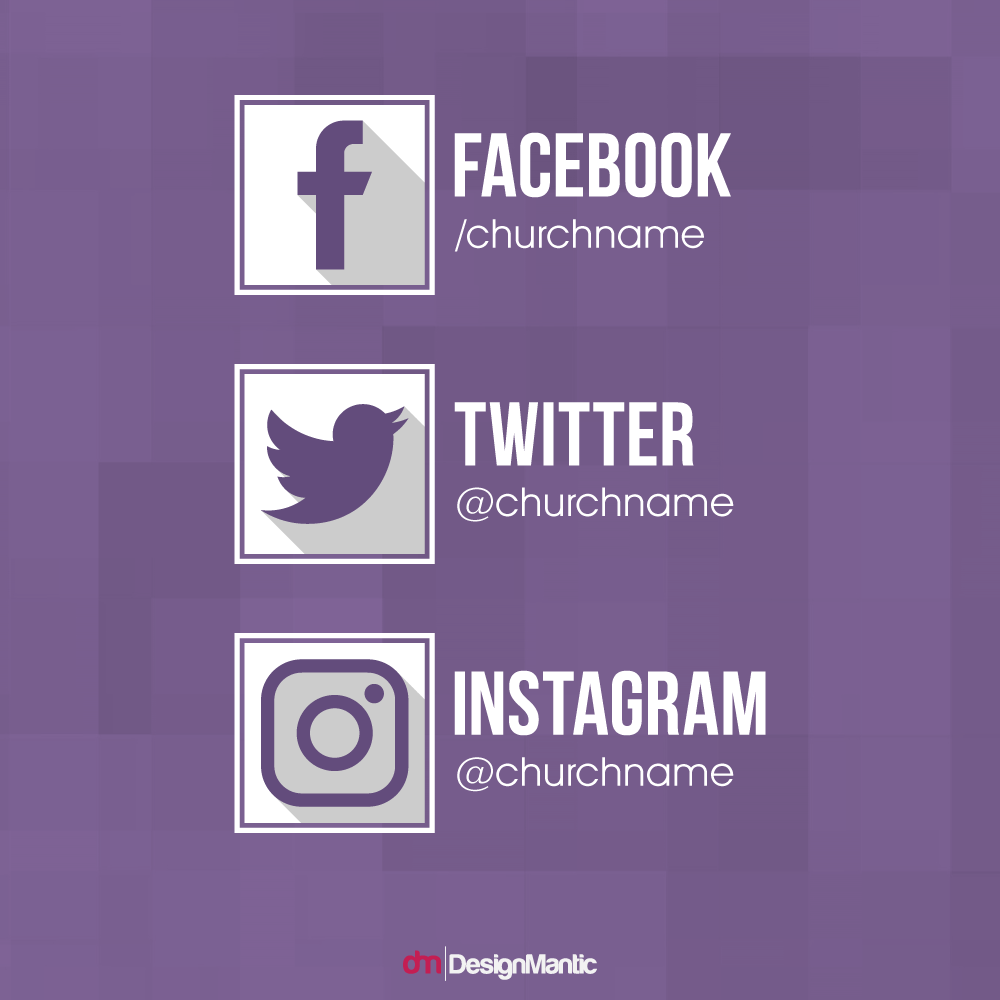 5. Share Creative And Relevant Content
So, what are you going to share when you're going online? It's the quality of your content and strategic moves that determine your progress. Observe your rivals and see what's landing on the positive and the negative side in your niche.
Recognize the content that elicits more responses from your audience and receives a higher rating. Also, don't forget to build your content around several categories, in which you would like the variety of your content being displayed. You can use different categories, such as Christian music, current events, Christianity logo community achievements, youth wing, scriptures, religious practices, religious lifestyle, and so on.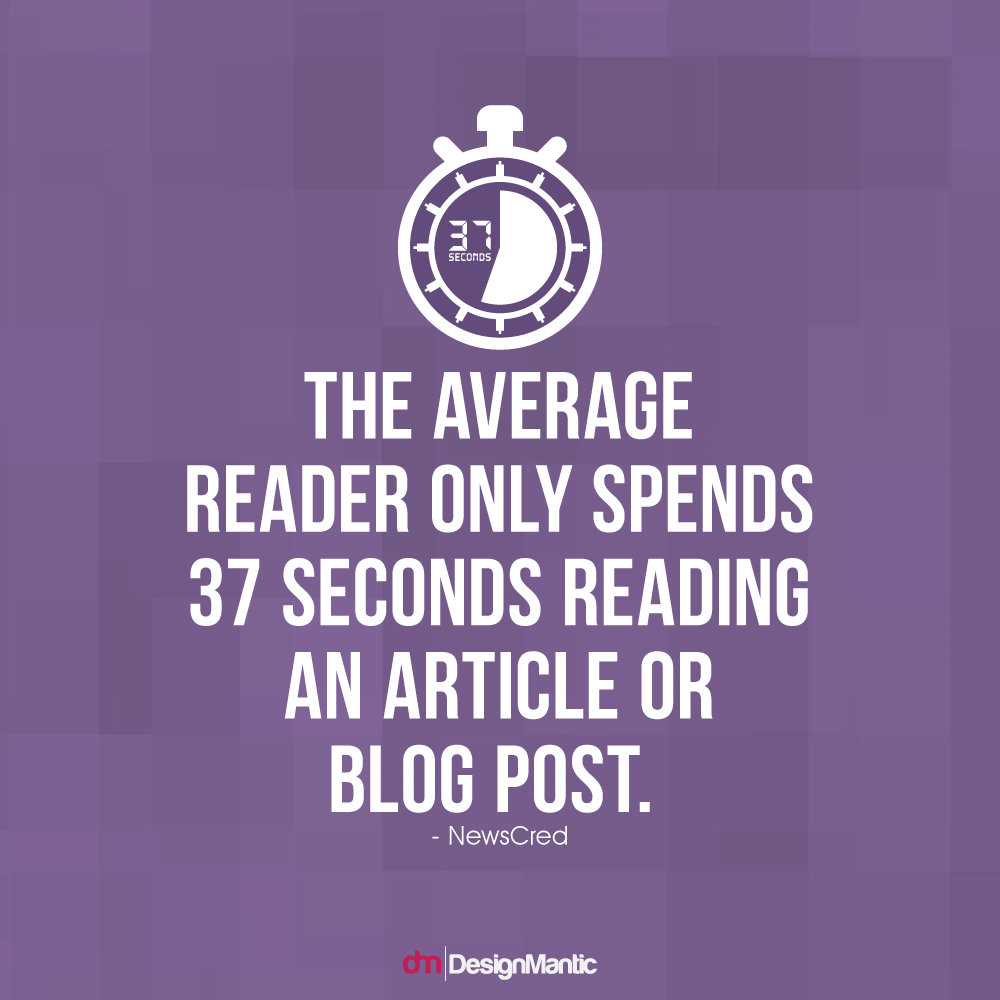 InsightsWithin these categories, you can use the content that is meant to engage your audience. Introduce quizzes, giveaways, free passes to events, polls, discussions and a lot more. Once you get the hang of what you can share and how creatively can you share, your church can become a reputable name in no time.
6. Define Your Religious Brand
Branding and religion have intertwined to give birth to the dimension of religious branding. If you dig up some history, you'll learn that the grand architecture of churches was once used as a means of church publicity.
In times like these, most churches can't invest in their architecture. Instead, they can use social media as a marketing platform and promote their brand with the help of some good strategies and a religious logo. This way, you can not only define your brand but also strengthen the growth of your church.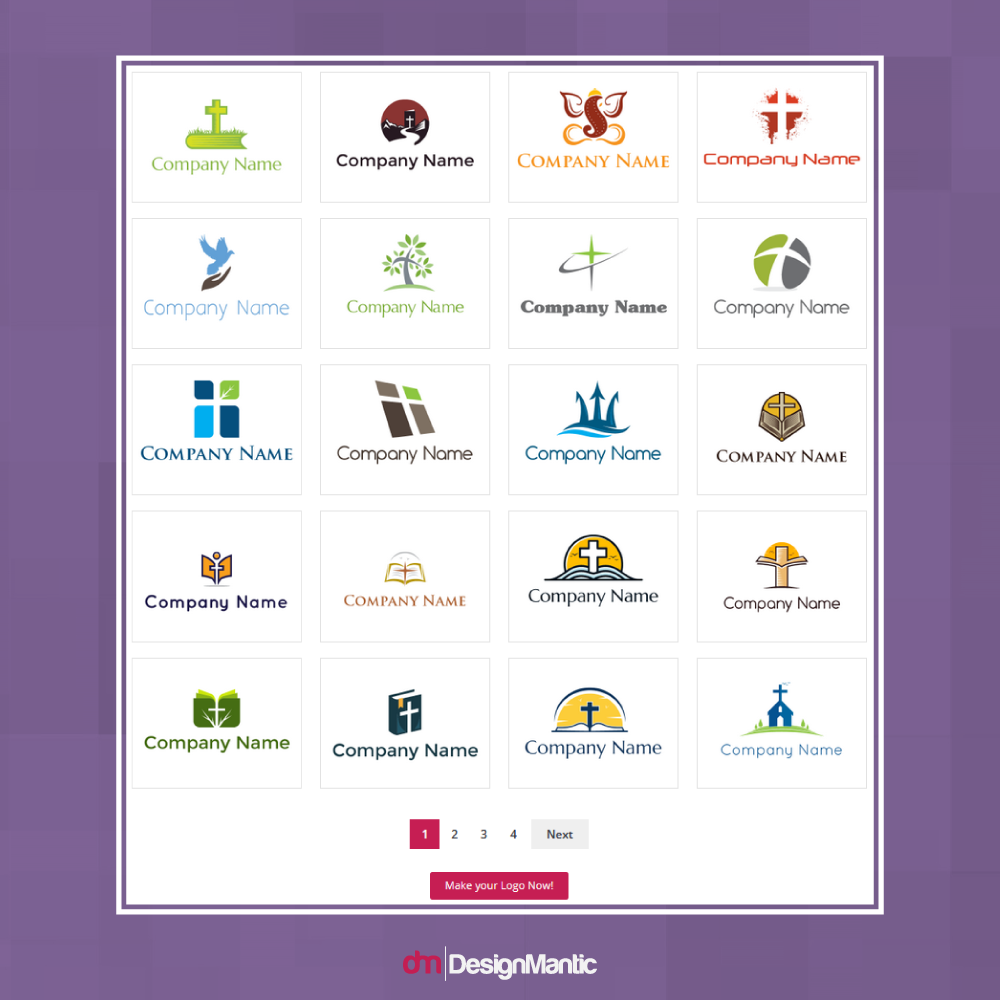 7. Post At The Right Time
Since you're going to post relevant content, make sure you post at specific times when your target audience peaks online. For example, many people manage their feed in the morning right after waking up. At an ideal time like this, you can post positive affirmations developed by your team and also scriptures from the Bible.
Whether it be a high-quality photo, a 140-character tweet, or a video, right things like these just strike the strings of people's heart and keep them motivated throughout the day. As for you, if they like it, they'd definitely acknowledge your presence for making their day. Moreover, you can track the activity of your followers and see which time their activity is peaking. It's all that simple.
8. #ChurchOnTheRise
Hashtags are one of the most hyped thing ever witnessed in the history of social media. And they work well in the trending section whether they're used for an awareness cause, an event, or the propagation of an idea. However, you can also use hashtags to create awareness among people and encourage them to take part in your event.
Also, you can use hashtags to deliver sermons. People can search you via hashtags and also view the content in which that hashtag is used. For example, your church is hosting an event before Thanksgiving, say '#[church name]thanksgivingevent'. People attending the event might share tweets, images, videos, and posts regarding the event.
9. Be Original And Responsive
This is the last thing you've got to take care of first. Just because you've got competitors doesn't mean that you should be imitating their each and every move. Be you, be unique. You can observe what they're doing and how they're doing it. By focusing on their tactics, you can develop your own counteractive techniques to slay the competition.
Go the extra mile if you direly want to attract followers and increases the traffic, conversion rates, and click-through rates etc.
A Holy Grail Or A Holy Fail?
The way you use social media to market your church says a lot about you. It can put up a lot of hassle if done inappropriately. But once you get to pass through the barriers and failed attempts, you will mature in your effort to communicate your church's message.
Just remember; with each attempt, you'll get an inch closer to attracting an audience and marketing your church every time. It will all become so easy later on when you'll see people rushing to your church.
By the way, is Jesus on Instagram? I'd like to follow him!
Try Our personalized Logo Maker To:
Create Catholic Logo Designs
Non-Profit Logo Maker
Spiritual Gifts and Crystal Logo Generator
Hinduism Logo Designs
Jesus Logo Creator
Logo Ideas for Religious Supplies
Logo Templates Depicting God
Angels Logo Maker