Every diamond was once a piece of coal, which underwent a change in a 1000 years. As nature tells us a variety of metamorphosis stories, humans have learned to metamorphose their practices as well. Metamorphosis or transformation is a long-term process that uniquely changes the latticework of internal components and gives the subject a new shape, form, and even a new function.
In case of new businesses and startups, transformation comes at a point when the niche industry evolves. The business mindsets and thought processes gradually incorporate changes, just like the coal becoming a diamond. By this transformation, various aspects of a business are affected, such as its organizational structure, skills, technology, marketing strategies, brand identity design, and so on. The elements and people are old ones, but the alteration in the overall image of the brand makes it look new and refreshed. The business personnel involved in the process try to remove hurdles and tend to communicate the brand message with increased fluidity through professional logo designs. It isn't just about improving your sales, but about improving your image.
Before a brand transforms, it should have all the basic components i.e. it should have an individual identity of its own. The business owner must ponder the branding essentials carefully before considering to give his brand a makeover. You must have a vision or a mission statement to start with; it defines your brand. Next, a visual complied with matching typeset and colors must be used to deliver that brand message. And above all that, everything should fall under the boundaries of your branding guidelines.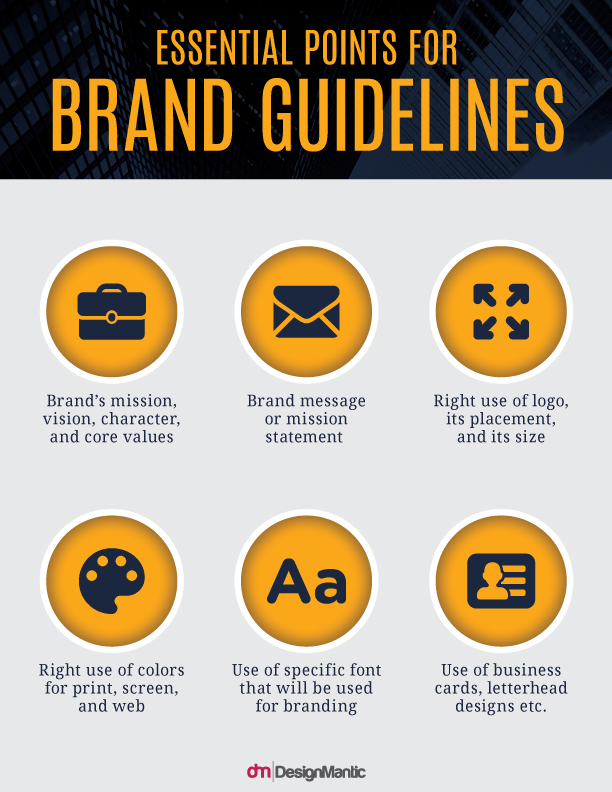 So, when it comes to putting together these essentials, branding the business can make you work your fingers to your bones. But don't worry; if you're going to do it right, then you can do it the easiest way possible. Plus, the hard work put in the branding process pays off well and the perks of it are unlimited. Your brand attracts recognition, adds value to your business, brings credibility, and makes your presence distinguished. It makes you want to keep going until the need to transform surges.
Now, back to square one; brand transformation requires strenuous contribution on the team's part. It can be done by introducing various elements of change as time shifts its speed. But if you're new to branding or designing a business system logo and want to head start your branding and transformation journey, you can always count on DesignMantic's 'Brand Transformation 101' e-book. It will walk you through every nook and cranny there is to be explored in the field of branding. You'll learn how important branding is and how building your brand on a firm foundation can make you pragmatic in the long run. Last but not the least; you can finally have your mind blown with some extraordinary strategies for brand transformation.
Up for the thrill of it? Go ahead and download every beginner's guide, the one and only e-book: Brand Transformation 101.
Try Our Personalized Logo Maker:
Create Business Support and Networking Logo
DIY logo for your Business Club
Business Consultant Logo Maker
Business Stationery Logo Design
Logo for Virtual Offices
E-Business Logo Generator
Businessman Logo Creator
Business For Sale Logo