A woman is the embodiment of beauty, goodness, warmth and love. Every woman serves her loved ones in different roles, working as a mother, wife, daughter, sister, or a friend; a solid pillar of strength for her man, the accomplished nurturer and the ever-present companion in times both good and bad.
A woman never fails to deliver her best. But when the same woman is challenged with a difficulty, or a disease that not only affects her body but rocks the very foundation of her entity as a woman, when a woman faces Breast Cancer, it sucks out the essence of her goodness, leaves her facing depression because of the mind numbing treatments and medications, and the psychological trauma of losing her feminism. At that time in life, she needs the absolute support, an infinite supply of encouragement, help, and care that only her family and friends can provide. But for all of that, it is necessary that the people around the suffering woman be fully aware of the disease and its effects. They need to understand what it is and what it takes to fight it off and still come out victorious on the other end as a strong and complete person.
As the month of October rolls around; the entire world comes together to celebrate breast Cancer awareness. Thanks to the changing times, to the advancement in medical science and to the bold steps taken by the strong women who decided to make Breast Cancer a worldwide issue, we can now easily talk about it and discuss its effects, symptoms, causes, and treatments. There are now countless researches on the preventive measures that can be taken, to avoid the chances of a woman getting Breast Cancer.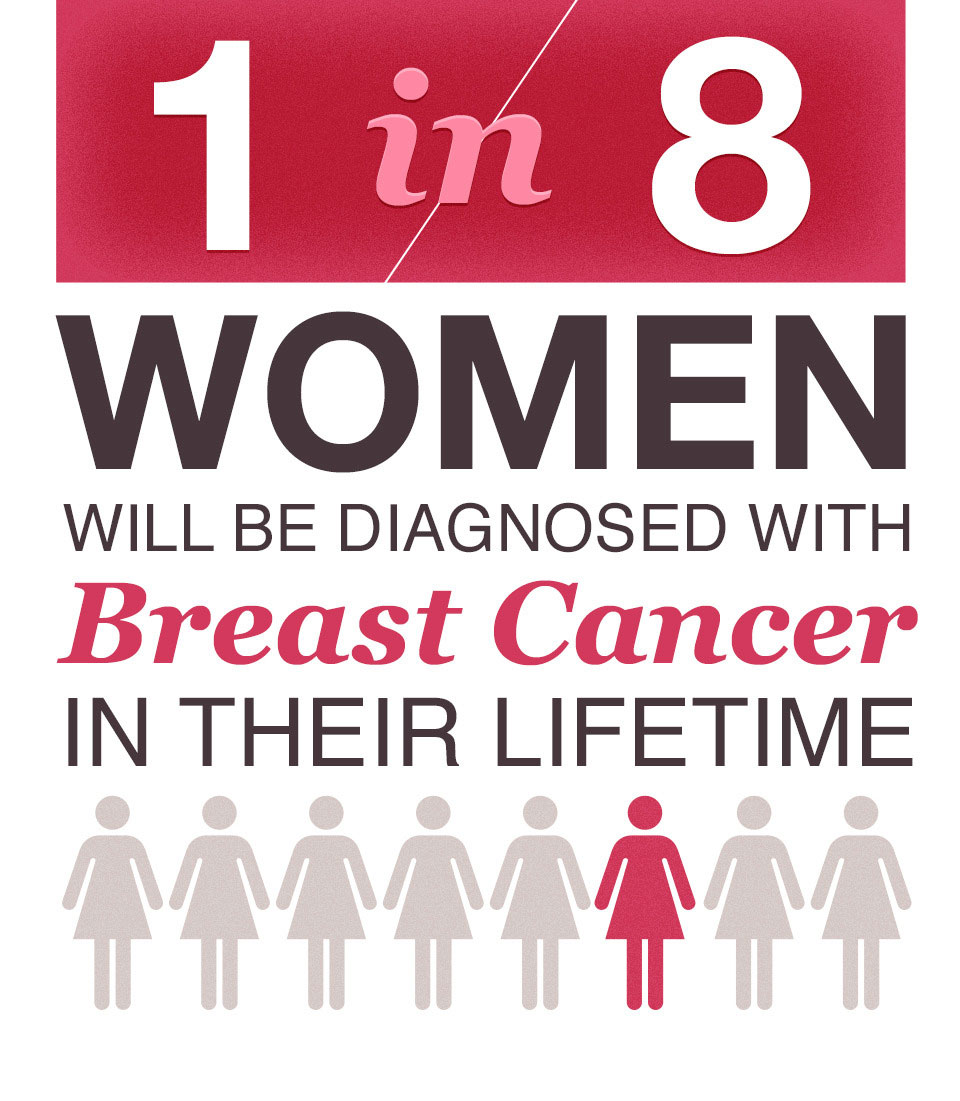 There are now awareness campaigns, programs and funds developed to aid and support the cure for Breast cancer all around the world. Even the designers, who create web designs or do advertising making posters, creating logos and other promotional adverts, step out to lend their talents in carrying this tide of awareness as far and wide as possible. As everybody knows, a picture is worth a thousand words, through one single well-made image, an entire message of enlightenment can be spread all around the globe.
Awareness Through Logos:
Logos are a very impactful way of reaching out to the world, conveying a message and gather a following. People associate with a logo on a very simple and basic level. They see a logo, and if it captivates them, they get hitched on to the theme or the campaign in an instant. Spreading awareness to the general masses of this cause through logo design is probably the best way to generate response, and to communicate the importance of giving this issue their due attention.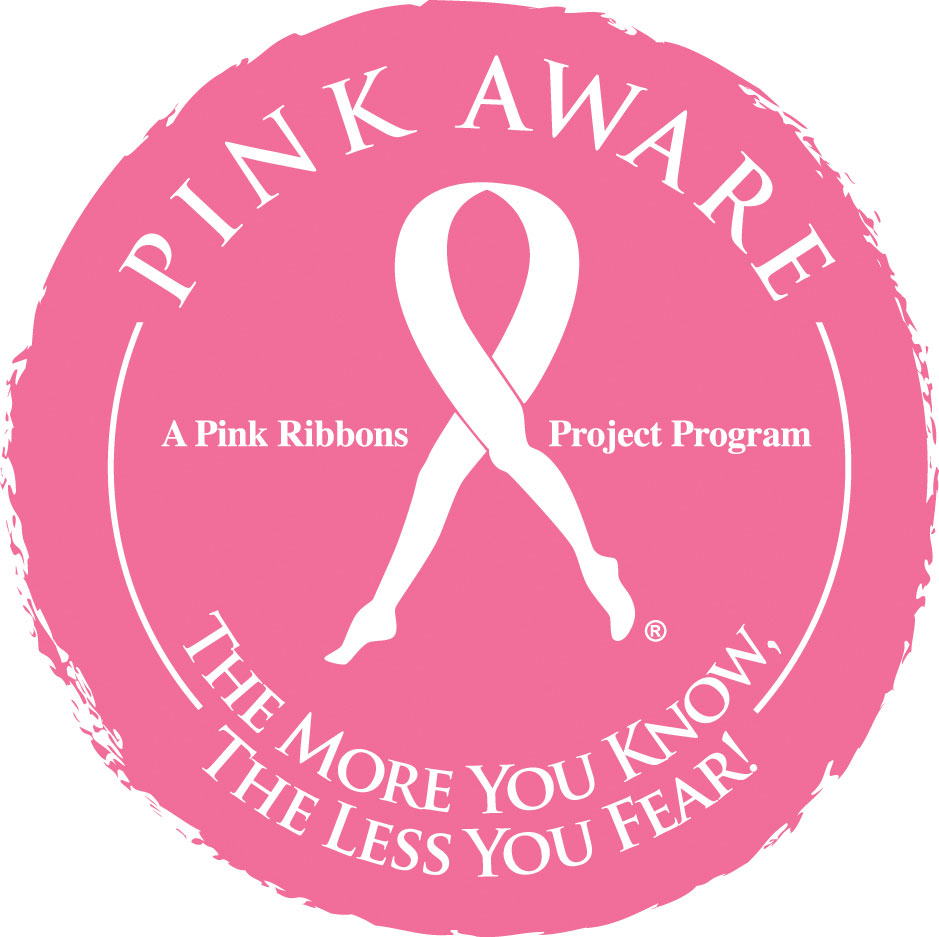 The pink ribbon, that is the symbol of Breast Cancer Awareness, is the best example. Through one simple image of a pink colored ribbon, the message about breast cancer awareness can be easily conveyed. Whether it is used on a product, a device, or a website and so on; a pink ribbon will immediately tell you that this item is associated with fighting Breast Cancer or is in one way or another connected with the care and cure of this tremendous cause. No extra words, just a single pink ribbon, either in its own form or used in any other symbolic way to emphasize that product's association with the aiding of this disease.
Awakening the General Public – Printing Posters:
It is highly imperative that the main masses be attracted and brought into the awareness circle, for many women who do not live the privileged life often suffer more than necessary only because of their ignorance about the disease. Many people don't realize the early symptoms, and because they don't know what to look for, they seldom do, and the case gets worse than it needs to be. Creating awareness in every niche of society requires a much larger scope, and the awareness programs need to be made available for everybody. To include the general public who use subways and trains every day, who stand for hours on bus stands, a much wider range of adverts are needed, and that aim can be accomplished through posters. Having flyers and life size posters printed and pasted on walls and pillars is an easy way to bring attention to this increasing issue. The designers who work for big companies can only do what their bosses tell them to do; but when such social issues arise, they can exercise their talents to its limit and give it all they've got to create an eye-catching, heartfelt message using the science of happy design in a creative manner, earn their artistic gratification, and serve their inner self through public service.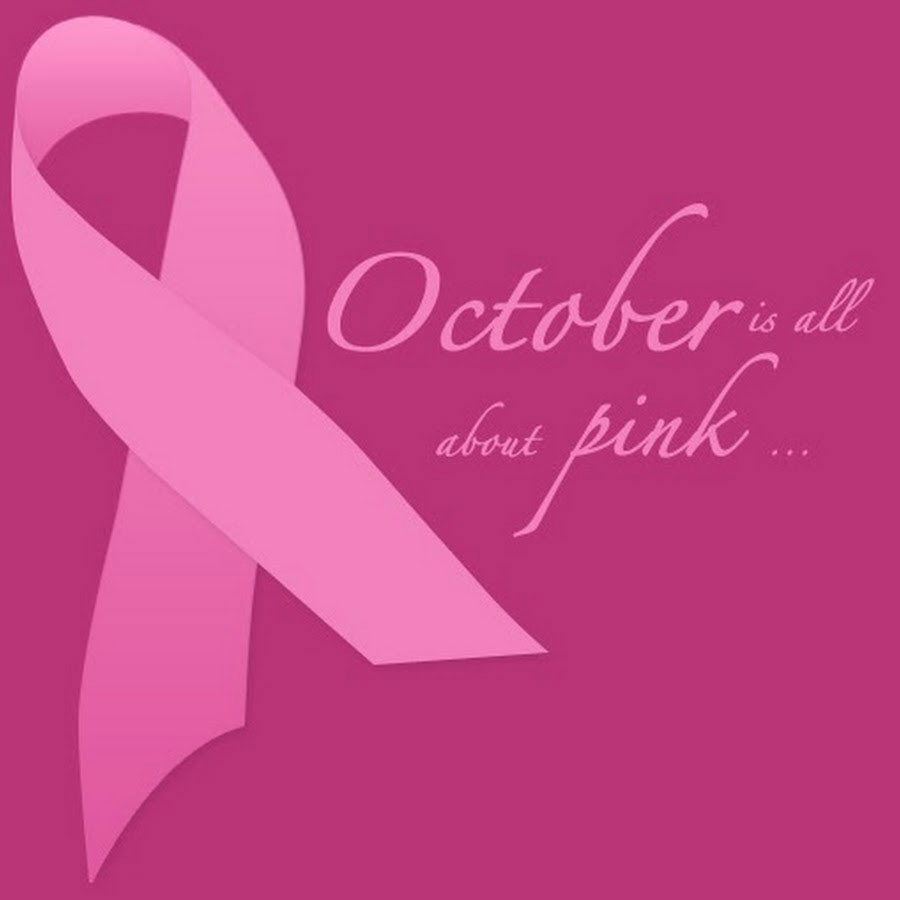 This poster is a wall poster that projects that the month of October is celebrated as the national Breast cancer awareness month. So that even if there is someone who didn't know would now be informed and seek out information.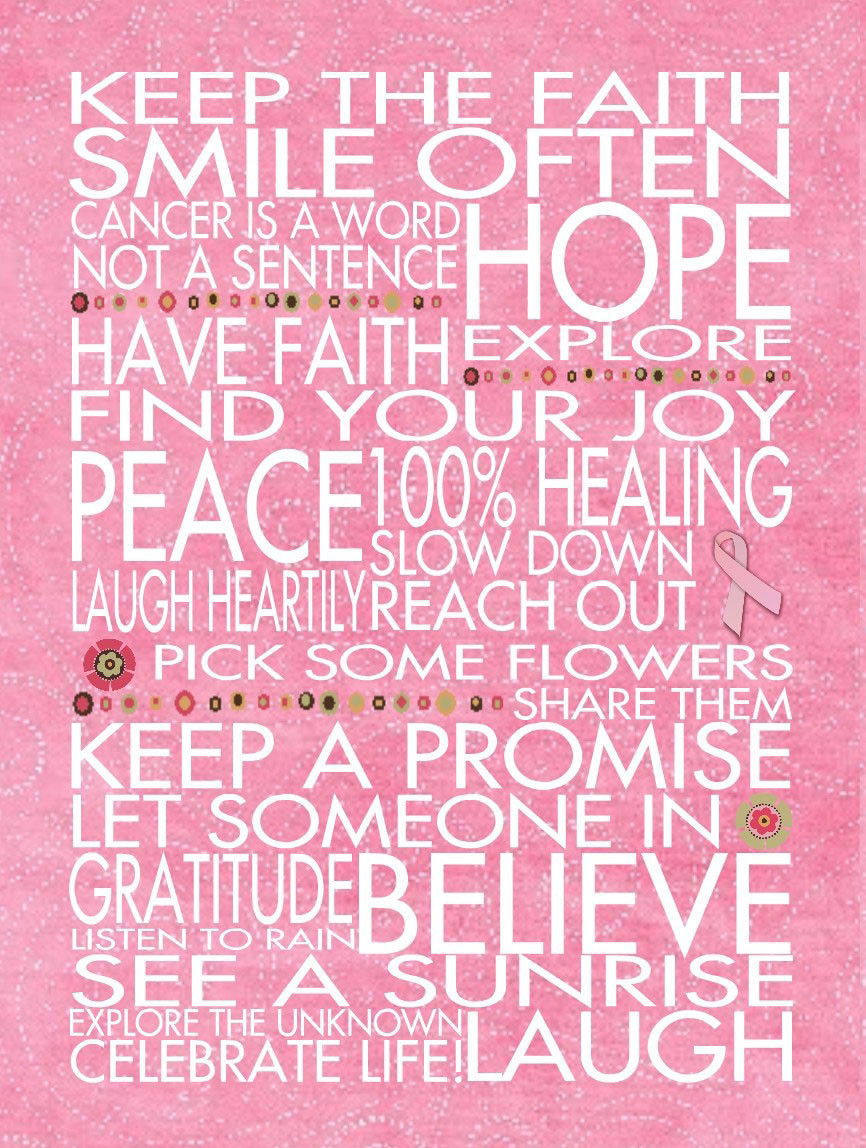 This poster calls out to every man and woman out there to really heed the call for awareness as Breast Cancer could befall any member of the family, any friend that you really care about.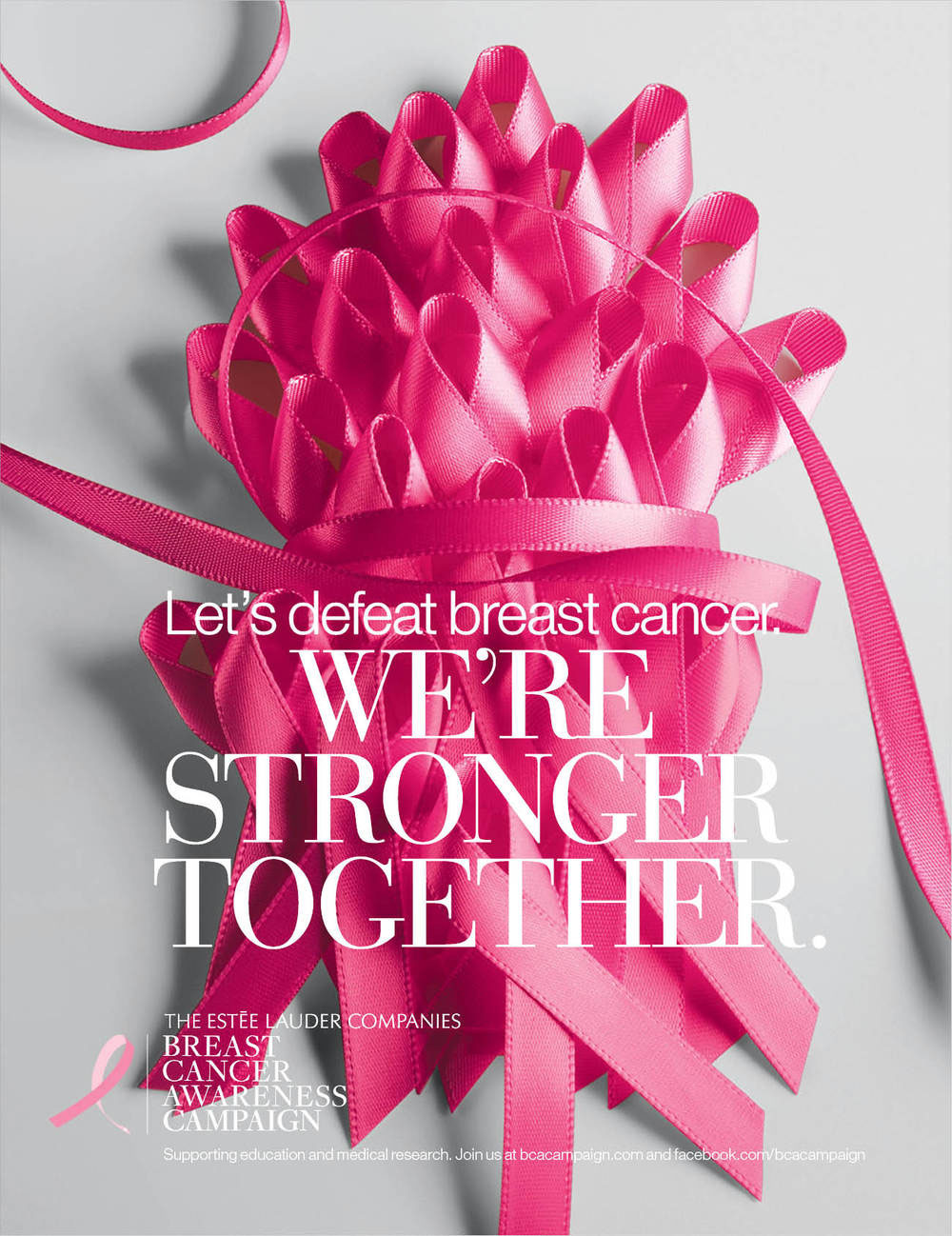 Awareness really does matter. It could be the fatal difference between your or your loved one's life and death. The Estée Lauder companies' 23rd annual breast cancer awareness campaign also focuses on education and medical research related to the cause. This year, they aim to raise around $5 million by selling pink-ribbon products, donations, as well as spreading awareness by circulating social and digital collateral.
Designer Websites to Support the Cause:
Nothing in this globalized world of ours is out of reach or difficult to do. There are now plenty of generous people who have dedicated their websites to earn donations that go to charity, and to such noble causes like fighting Cancers or AIDS. It is now so much easier to be able to touch and change lives, all by just a few clicks on your screen. All it takes is compassion, and you can easily find such websites which are designed to serve causes.
• AIGA: The American Institute for Graphic Arts, simply known as AIGA, is one of the oldest website that serves the designers in every capacity. It also enables the designers to participate in such causes, and is an avid promoter for Cancer awareness amongst other social issues.
• THREADLESS CAUSES: This renowned website has offered thousands of designers the opportunity to give back to the community. The designers can get their designs printed on t-shirts and apparel and with every purchase the proceeds will go to charity from 25% to 100%. The customers can choose which foundation they want to donate to.
• RAVEN & LILY: this company works for the marginalized women all around the world. If you make purchase from their website, they put the money to various charitable organizations working for women.
Let Typography Say It All!
Typography has a huge impact in any design, be it small or big, graphic or logo. It really changes the whole outlook of the message just by the way the words appear when put together. So to convey a serious message, it is essential to use the right style. Your advert can appear that much more powerful, just by the use of a better font. For example: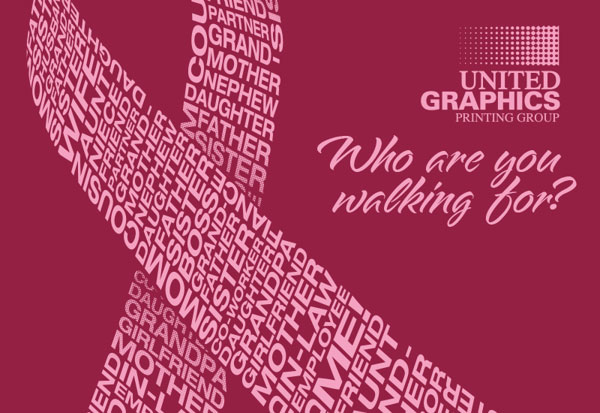 United Graphics: The logo of the pink ribbon is completely written in the names of all the people who could be the victim of Breast Cancer around you, and the question is posed in a slant, italic font, which gives off the feel of a woman's words.
The following advertisement gives the most eloquent description of how things are for a breast cancer victim and the statement is written in a bold, elongated font, in the shape of a women's undergarment, giving off a strong message related to female health.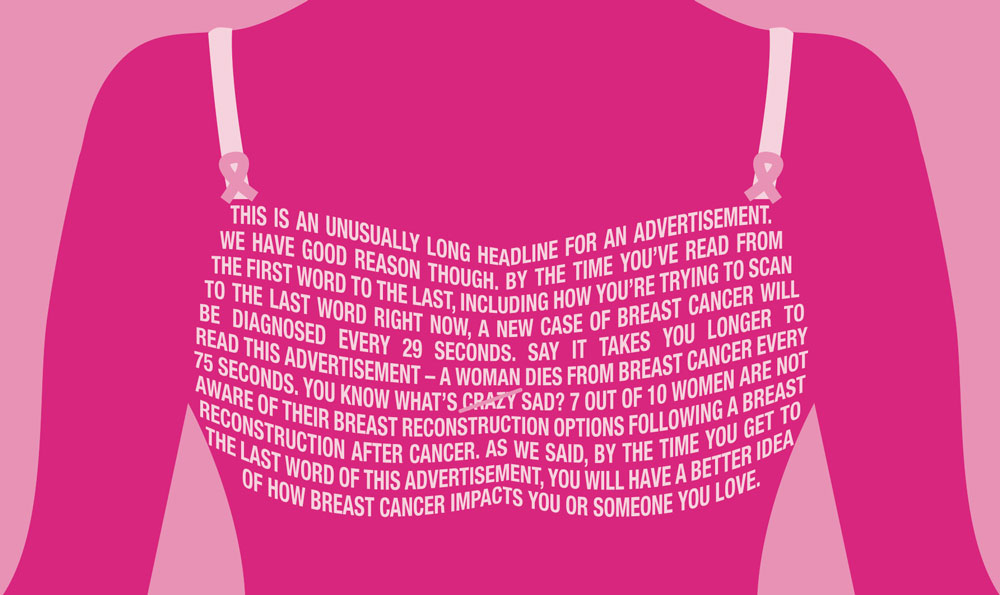 Comic Sans: Comic sans is the official font used for cancer research patients in the UK. It has been in use for the past 20 years, and can be seen in various campaigns.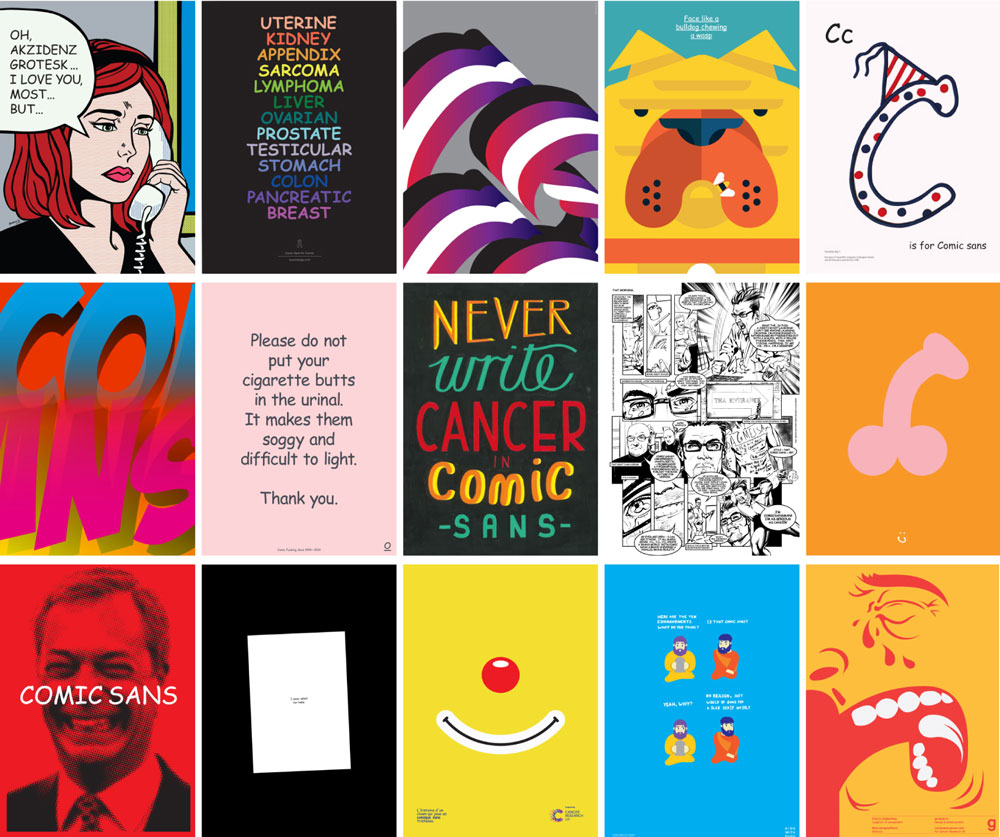 Pink is a Woman's Best Friend – Even in Sickness!
The official color selected for the breast cancer awareness is light pink, which is also the worldwide color for femininity, gentleness, and all things delicate. It portrays the qualities of a woman, and hence it is used. It appears to be a blessing for the women in my generation and the ones coming after, that our times have changed and we discuss all the internal and external issues plaguing women, about health and social problems alike. Who would have thought, back in the beginning of 19th century or even the 20th century for that matter, that women would be able to go out there and fight their problems head on! But today, we can, and it would be a waste if we didn't use all our abilities and the strengths at our command to eradicate cancer and other diseases from our lives, to inspire hope and create awareness, make a difference in everybody's lives, make this world a safer healthier place to live for women all around the world. And the first step is always: awareness.
There is no pink in the rainbow… but after a thunderous storm, when the sun shines in the dewy sky, it's always blushing in a shade of pink. The troubled sky gets rewarded with that beauty for its infinite struggle and the ability to cope with thunderstorms. We need to learn the fact that confronting this fatal illness with courage and determination is the only key to deal with it. Believe, and lead others to do the same. Hope, struggle, help, fight – and ultimately, win.