Amongst other responsibilities that you have to contend with as a start-up owner, gleaning a well-designed, professional logo is beneficial on a plethora of fronts.  It fosters an emotional attachment with your business, increases awareness, builds trust, and can ultimately deliver new customers. However a question plaguing the minds of all start-up owners remains hovering in thin air; how much does a logo cost?
Did you know BP's 2008 redesign cost the brand whooping $211 Million? Fortune 500 companies spend millions, sometimes billions, in an effort to pull a distinct and memorable brand identity. But sometimes, even million dollar logos fail to create a spark. And sometimes just few dollars are enough to design an icon (Hint: Nike's logo) that worths millions in the long run.
Unfortunately, like all the unquantifiable mysteries of nature, the answer isn't a direct one. In fact, a logo can cost as little as a cup of coffee, or even free of cost if you go DIY, or as staggering as buying a new house, depending on an array of factors! This leaves business owners tossing and turning at nights, trying to decide how much is prudent to splurge on the face of their brand. Which leaves us to the question of "how much should it cost"!
If you are thinking about hiring a professional graphic designer for your logo venture, the time and resources needed to complete the task varies from designer to designer, and so it only follows that every quote is different too.
The Cost Of A Logo
The cost of a logo depends on the type or style of logo you're after, the experience level of the designer you are working with, and how professional and intricate you want your logo to be. Working with a designer can be a long and tedious (and expensive) process, with myriad steps that can be cycled over as many times as it takes for you to shout in mirth at your newly minted logo. Here's how it works:
Design Brief and Discussion: To commence the long journey, the designer meets with the client, interviews and discusses the project, and tries to help flesh out the project design brief to be on the same page as the client.
Research: In order to crop out a logo that aligns with your business objectives, your designer begins to research your company, the industry that you are a part of, and your competitors. During the research phase, successful and existing logos in your industry will be researched to gain inspiration from.
Concepts and sketches: The designer then starts to sketch out concepts and ideas for your logo. These rough drawings are then shown to you, day after day, until you see one that makes your heart flutter.
Mockups: The approved concept(s) and sketches are produced into something more concrete for your reflection.
Reflection: The mockups are left alone for a few days and then revisited once the ideas have matured a little and the mind is clear. This highlights things that weren't apparent before and allows for extra focus.
Presentation: After the reflection is done with, the final logo is put to completion, alongside any other aspects of the project. The required logo files are handed over to you after the final instalment is paid.
As a ballpark estimate, a logo can cost you anywhere between $5 and $1 000 000! If you want to gauge a rough estimate on how much your logo can cost you, here are a few questions to help you conjecture:
What Do You Need From Your Logo?
It's always prudent to do your due diligence and research about what type of logo might work best for your business. Doing your homework right can:
Help you narrow down on styles that catch your fancy
Enable you to select the right designer for the job, who can help you deliver
Allow you to source a precise estimate from the scratch, saving you money and time in project additions and revisions.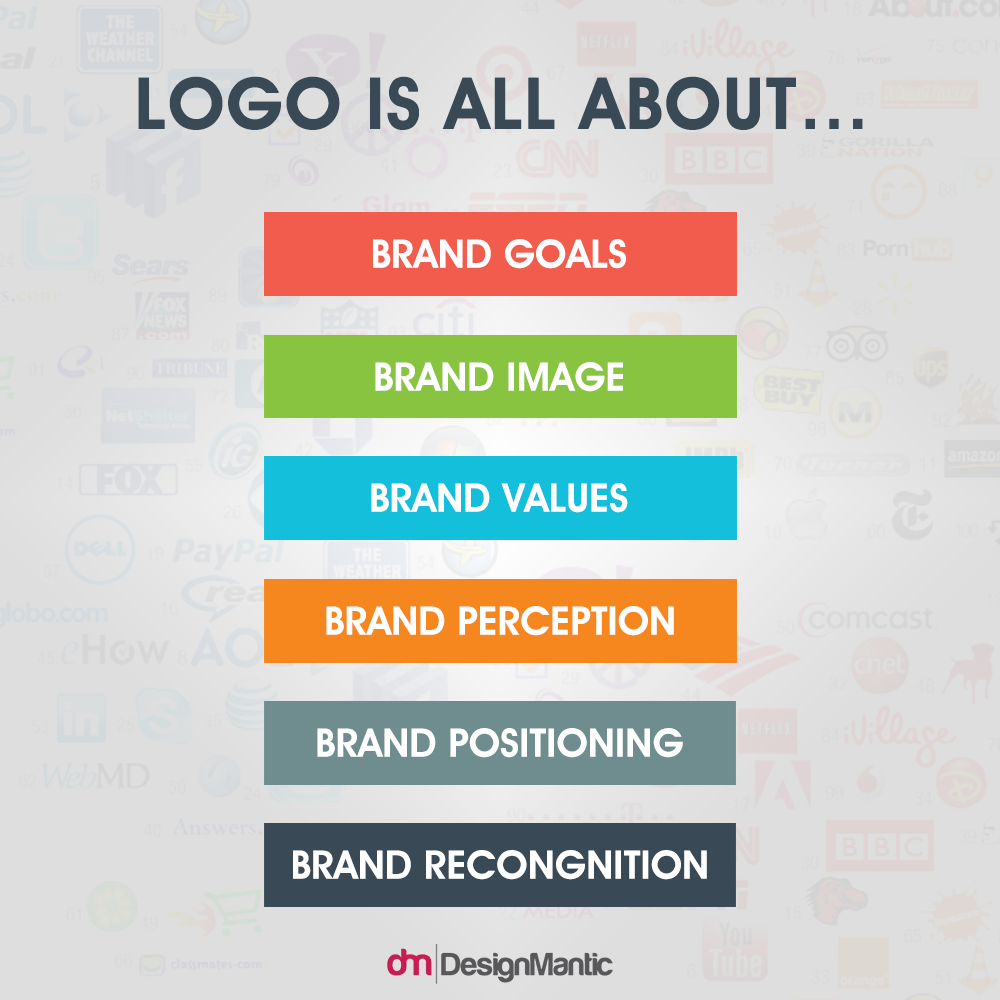 What You Are Trying To Say?
Is your brand authentic and professional, or quirky and fun? What message do you want your logo to convey across to your audience? What sort of emotional response should your logo inspire in customers? In a nutshell, how do you want your logo to "feel" like?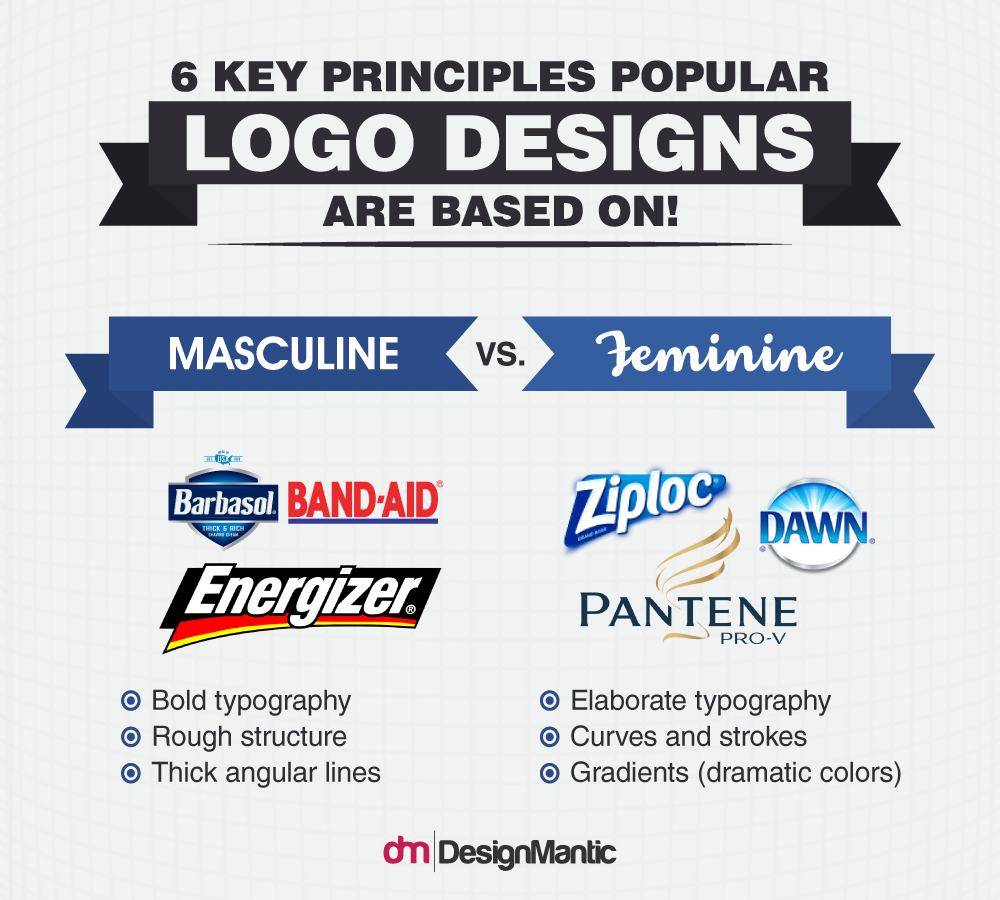 What's Your Logo Style Preference?
Are there any logotypes, styles, or fads you are enamored with, or maybe some you want to steer way clear of. Do you have a penchant for iconic or combination logos, or are contend with a classic, simple wordmark logo?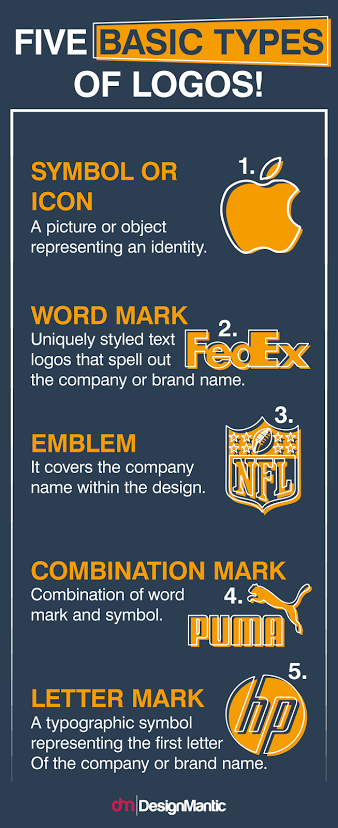 What Are Your Competitors Doing?
While researching for logo design inspirations, be mindful of the logos of other companies that you stumble across, including your competitors' brands. Find out what works well and what doesn't, and think about what differentiates your business from the sea of other brands.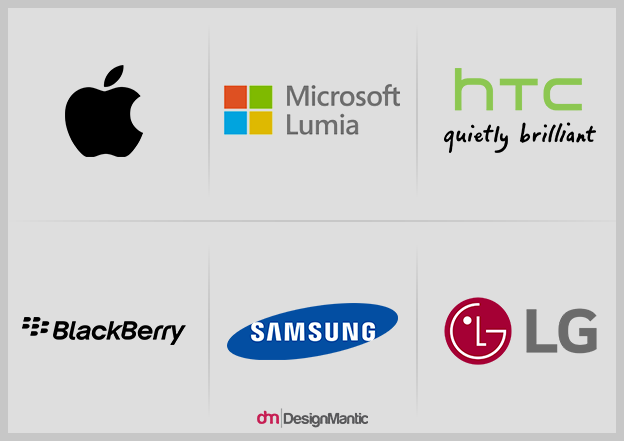 How Many Concepts Do You Want To Choose From?
As a rule of thumb, the more concepts you ask to be developed from your designer, the higher the cost will be. While you don't want to leave your logo design completely in the hands of a stranger, your designer has to spend more time researching and designing when you ask for more than one concept. Since you want to feel a vestige of control, you should be given a choice between 2-3 logo concepts to select form. Even if you let your designer in on your design preferences from day one, there's still a chance that the logo design he yields isn't what you had in mind.
For example, here are different Mozilla designed for its future logo: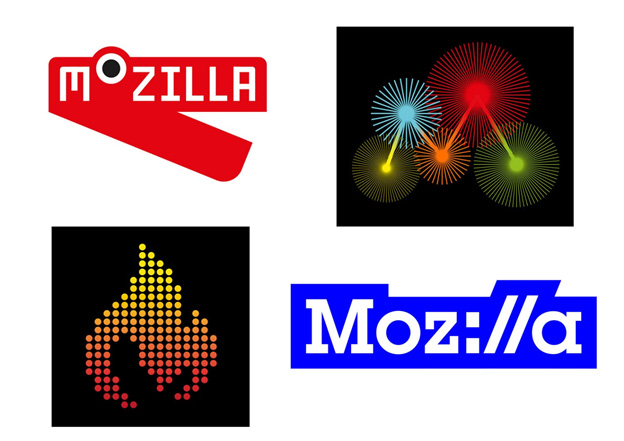 Do You Need Alternative Versions Of Your Logo?
Most business owners seek a logo that sits on white, in addition to an inverted logo to be used for darker backgrounds. There are also options to get greyscale and monotone renditions, or with graphics and text stacked vertically or horizontally for different purposes. Think about your needs and how you will be needing your logo for different mediums. The more specific usage requirements you put forward for your logo, the steeper the cost can escalate.
Here's how Taco Bell's new logo adapts on different screens:
Designer Pricing Policies
Charging Hourly
Most designers charge by the hour. Depending on the location, experience, and a plethora of other factors, the hourly rate of a designer fluctuates between $8.00 (outsourced) and $500.00/hour (for high-end consultants).
Factors Influencing The Hourly Rate
• Professional status (large agency, medium agency, small agency, partnership, freelance, graphic student)
• Time sensitivity
• How much the designer needs or wants your work
• Mood of the designer
• Desirability of designer
• Size of the design company
• Location
Flat Fee Pricing
Other design firms offer a fixed price to deliver a logo design, regardless of the time invested. Here's what different designers may charge you:
Offshore Designer: $100 – $250
Freelancer: $350 – $2500
Independent Firm: $500 – $3000
Professional Agency: $1000 – $5000
World Famous Designer $1,000,000
Logo Package Rates
Some graphic design firms offer their own packages that are cheaper than asking for individual branding elements a piece. Some graphic designers also let you request customization at a slight overhead in addition to the package rate. Package normally includes files in vector and bitmap forms, myriad versions of the logo, different white and black versions, grayscale, and resolutions.
How Much Should Your Logo Actually Cost?
$37! YES. You heard that Right! This is all that it takes to get a diligently designed logo when you choose DesignMantic logomaker for your next logo venture. No more fretting over choosing a viable designer, putting up with their eccentricities, drilling them into the ins and outs of your business again and again, and having bouts of exasperation when after splurging a fortune on your designer, you get a logo design that is a far cry from what you were anticipating. End result: You end up starting anew!
Despite what designers would tell you, there are many perks of using an online logomaker. Regardless of your industry and nature of business, DesignMantic literally offers you hundreds of state-of-the-art logo options to choose from, so that your logo reflects the very essence of your brand. Updated with the most contemporary design fads of the industry, you won't have to worry about obtaining a run-of-the-mill, stale logo. If you aspire to own a truly unique logo, you can customize any of the logo templates that catches your eyes, and Voila; $37 can get you there in 5 minutes!