We all know that icons and symbols are important visual tools. When we have to say a lot but have very little space or time to say it, we go to icons. Icons convey the meanings without losing anything in translation. That's why they have the ability to transcend cultures, generations, and languages.
However, not all icons share the same level of recognition or status. Some are more popular, more well-known, and more accepted than others. As graphic designers, you'll find yourself repeatedly going back to the icons that are generally accepted and more famous around the world. The intent is to use visual symbols that produce immediate results. In terms of elements of legal logo design, these results include instant recognition and positive recall.
Both these things are achieved only through relevant icons. When your legal business logo design uses a law-related logo, people have no difficulty in surmising the services your brand provides. In the same vein, when you choose a symbol that has no apparent connection to the legal world, you lose your audience.
According to a report by the Technical University of Denmark, the overwhelming information load that we face each day has narrowed our attention spans. We now pay attention more selectively. So if there is something that's needlessly complicated – even if it is a misplaced icon on a logo design – we don't invest our energies on it and move along.
To prevent that from happening when your legal brand icon is on display, choose a symbol that most people have no problem interpreting. And by most people we mean a large part of your target audience. As long as their majority is getting it right, you have nothing to worry about.
That sorted, now let's take a look at 7 of the most popular icons that you can use in your legal logo designs confidently.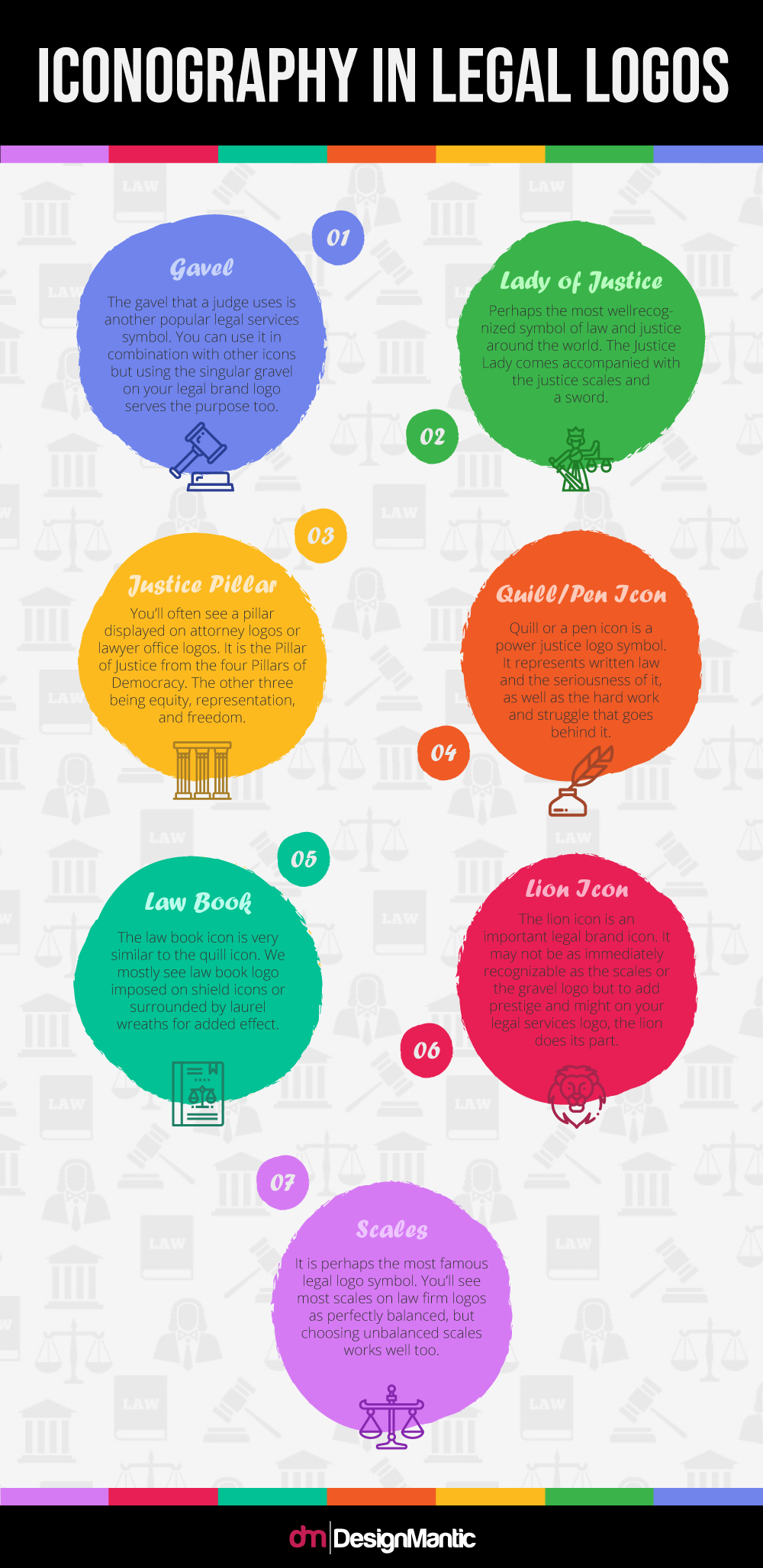 Embed in your site: