There are various ways in which a business may be advertised. Advertising logos are one method that often brands overlook, but may be used for exposing a brand to the highest potential.
Organizations, institutions, commercial enterprises, etc. use logo design to promote brand recognition.
Logos have been a crucial aspect of brand identity and marketing for many years. Colorful advertising logos can communicate a brand's core values through a visual representation. Advertisement logos have great significance, therefore, it is crucial to create the right logo design.
Examples of advertising logos can be seen by various well-recognized brands, such as McDonald's, Subway, Hungry Jacks, and much more.
So what are the various factors that must be kept in mind while designing an advertising logo? Let's check out the infographic below!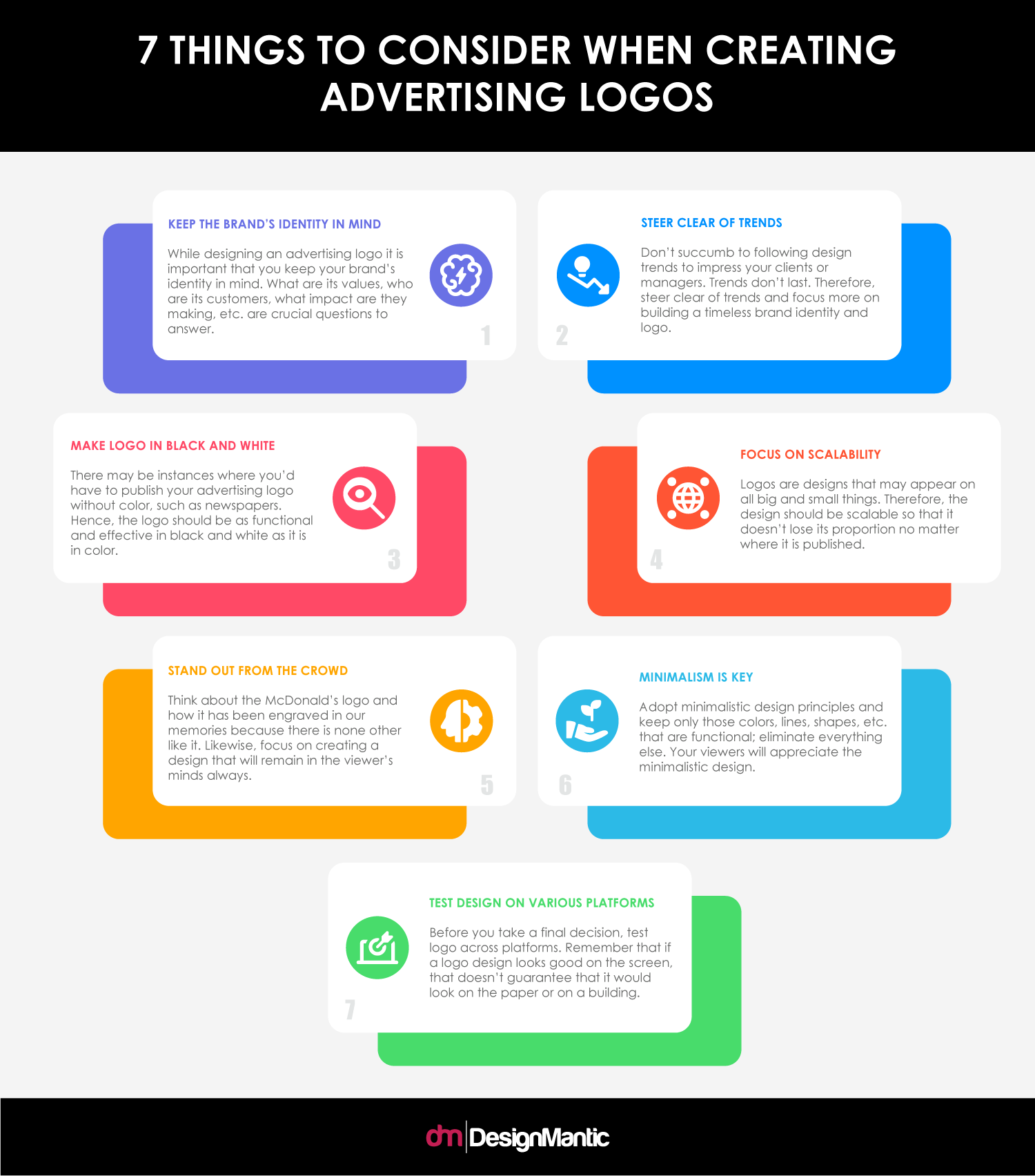 Embed in your site:
Check Out Our Personalized Logo Maker Tool:
Logo templates for entertainment