In this digital and designed world, nearly every designer is supposed to be a publisher of ideas and designs who publish their content without knowing the importance of copyright laws. Here comes the big question; what is copyright? Well, in layman language copyright is the right to copy.
What Is Copyright?
When someone comes up with an original product after significant mind boggling, the product eventually becomes his/her intellectual property that is supposed to be protected from getting copied, without the permission of the creator. Examples include art, poetry, graphic designs, music, writings, movies, website content, etc. And the weapon that safeguards an original creation from duplication without consent is copyright.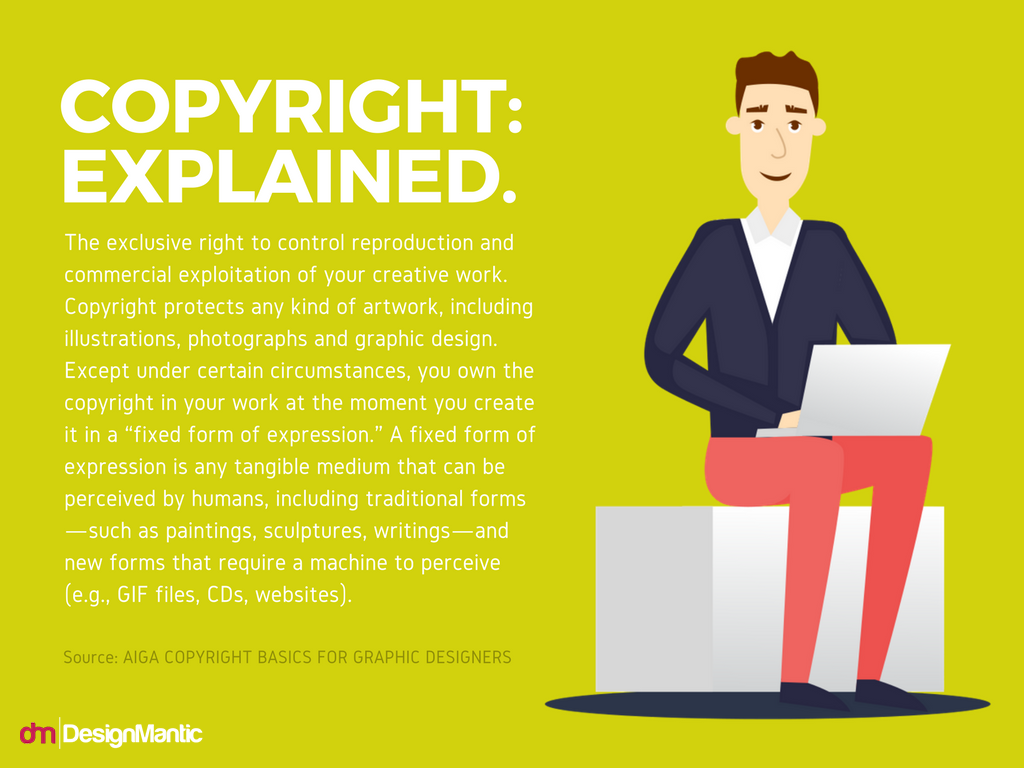 For example:
Dale designs a creative for that comes out really well for him. He jots down every step that he went through to accomplish the final product. Then he decides to share his work online on a designers' community podcast as part of his portfolio from where it gets stolen. In this example, copyright protection does cover Dale's creation.
Why Copyright Is Important For Designers
Graphic designers need to be aware of the copyright law and its generalities. In the design field, as in any other, using someone else's design and that without permission is considered extremely unethical. Once the design is created and made available online, there are high chances that someone claims it to be theirs. And this is no rocket science in this share-friendly culture. You can gauge Dale's infuriation on discovering that his creative ability is in jeopardy by someone who does not have the right to do so.
That is the reason copyright is important, especially for designers to protect their creative work from being copied and to avoid the disputes that may arise as repercussions. Graphic designers should be prepared beforehand to go beyond simply protecting their own work, means the designers should be aware of industry's rules when it comes to using the images, photos and design elements of other artists.
What Is Copyright Infringement?
The law that governs copyright gives creators of original material, the exclusive right to further develop them for a given amount of time until the copyrighted item becomes public. Copyright infringement comes into play when a creative work is reproduced or distributed without the consent of the real owner of the design work.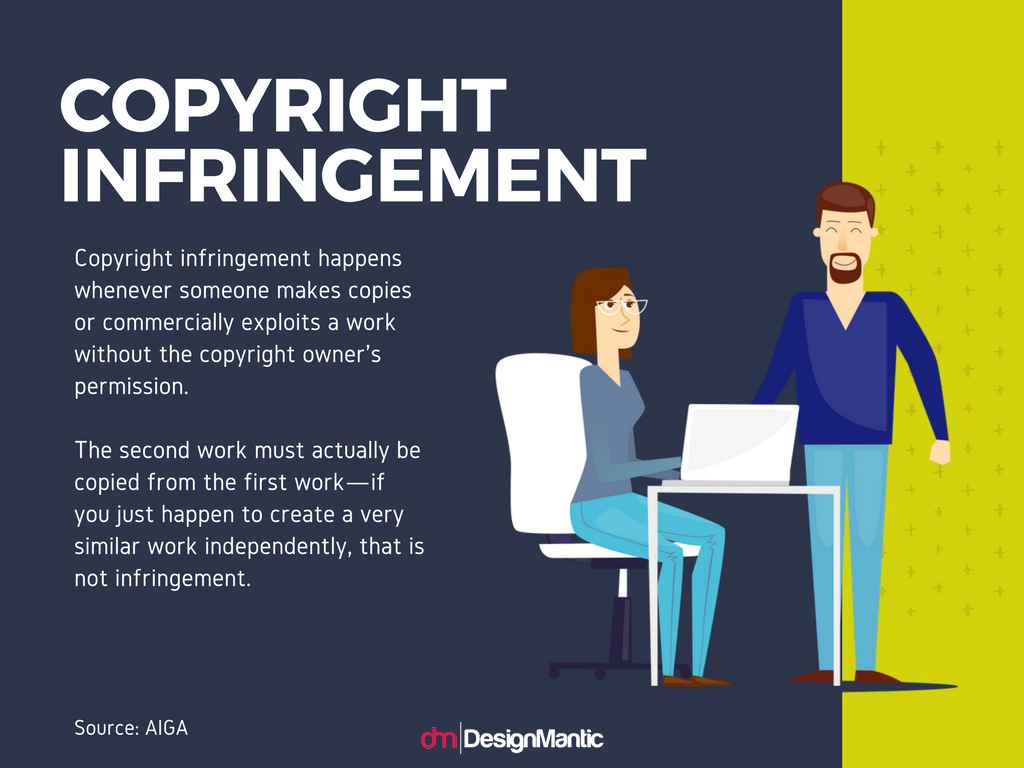 For example:
In the 1980s, professional photographer Art Rogers took a black-and-white photo of a man and a woman holding a string of eight puppies on their laps. He offered the photo as a copyrighted work for use in greeting cards and other purposes. Internationally renowned artist Jeff Koons came across the photo on a postcard, and used it as a basis to create a sculpture by giving the man, woman, and puppies cartoonish features. The sculpture was a hit, and Koons sold three of the four for a total of about $367,000. When Rogers came to know about it, he filed a lawsuit against Koons for copyright infringement, seeking $375,000 in compensatory damages, and $2.5 million in punitive damages.
It's important to note that not all unauthorized uses of copyrighted material will amount to copyright infringement. According to doctrine of fair use, a copyrighted material can be used without permission for fair use like teaching, research, news reporting, commentary, parody, and criticism for a limited and transformative purpose.