As a business owner, if you've never had the chance to work with a graphics or logo designer, chances are you're at odds so as to where you should start.
Let's say you're about to launch a casino business, a fashion apparel of some sort or something as everyday as a gym, some questions that are undoubtedly going to pop up during the planning phase might be:
• Is the graphic/logo designer competent and experienced enough to guide me through the relatively unknown world of design?
• During the content development phase, at what point should I communicate with the designer? Is it best to just let him/her do their thing?
• Is race or ethnic background important? How do I know if the graphic designer I choose is a good match for my business? I.e. if I'm starting a business in the Hispanic community, must I hire a Hispanic designer who's familiar with my vision and intended audience?
Graphic design is rather similar to languages. It boasts its own unique identity, and no matter what ethnicity you focus on, it is enigmatic and beautiful in its own right. Be it Afro-American, Caucasian or Hispanic, graphic design is something that is largely governed by regional culture, history and to a great extent, how people live in that particular region.
Let's take a look at some well-known design practices that stand out from each of these communities.
• How Afro-Americans like it
Black art today is the product of creativity churned out by not just Afro-Americans but Africans and Carribeans as well. Photography, crafting, dance, paintings and sculptures that are often showcased in museums today can also be found in graphic design and logos.
It is believed that graphic design in the Afro-American community stemmed from black art, brought about by skilled West Africans who liked painting pictures, which depicted their suffering. The emphasis was almost always on the human figure, in the form of performance art, sculpture and visual abstraction.

Image: Portrait of Mnonja
This gave rise to traditional art which included wooden masks made with the help of animal hair, gems, plants, ivory and much more. Statues were made from ivory or wood as well. Today, you'll find plenty of contemporary art in the form of drawings, painting and of course, graphic design.
• How Caucasians see it
Regions falling under the Caucasian umbrella are often perceived by the west as alluring and mysterious. Take the Middle East for instance: a paradox of magic lamps and flying carpets, a wealthy culture boasting some of the most extensive art recorded in history. Graphic design, however, hasn't fully matured so to speak. Freelancing not being that popular, and just a small handful of graphic design schools to be found, logo and graphic designing is something that's often accomplished with more than just a struggle.
Though graphic design is thought of mystifying: forms and patterns in repetition or arabesque as well as old calligraphy are strong influences. The Middle East has, however, gradually given in to the western consumerism culture.
Gold, for one, is adored and sought after all over, and this can be quite evident in designs.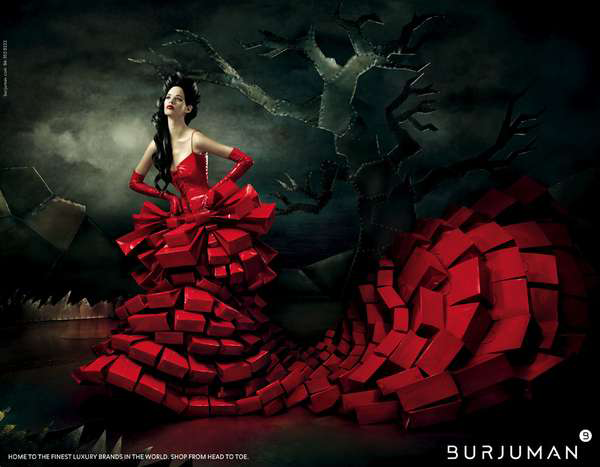 Image: Behance/Burjuman
Even though the Middle East, much like the rest of the globe, has been infected by the minimalist bug, graphic designs have managed to retain that unique Middle Eastern vibe.
Caucasian design elements in the Middle East are as rich and colorful as ever. Like other Caucasian regions, designers pride themselves in the calligraphy and beautiful symbols, though the region is still relatively conservative. Still, you're going to find a hot-pot of fresh ideas; designers haven't exactly shied away from Western design ideas, while holding on to methodologies that make their designs unique and distinct.
• Hispanic Design Sensibilities
Hispanic or Latin America is home to 500 million people who come from 20 different Spanish-speaking regions. The Hispanics are single-handedly responsible for producing some of the most energetic and unusual form of graphic expression you might come across. Take Argentina, Brazil and Ecuador for instance – art is thriving in the streets. Building exteriors are assaulted with stencil art and graffiti. This design is in fact, a direct extension of the rampant "street art" scene, which can be best categorized as tantalizing, vibrant, very soulful, and perhaps at times, naive.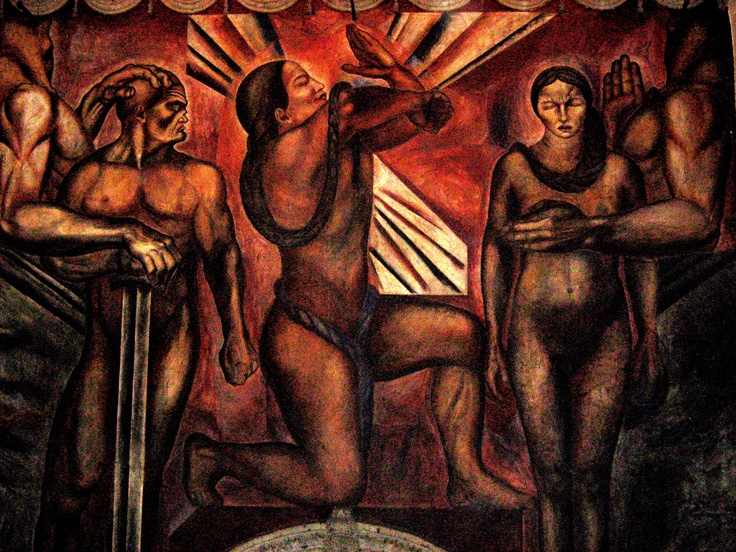 Image: The Art Story
Hispanic art and design has wonderfully revolved around its culture and surroundings. Several hundred years of exploitive colonization has given rise to its diversity. The Hispanics' love for dance, life, celebration and of course football, are blatantly evident in practically all designs and logos we see today.
Nationalism, propaganda and revolution are themes not unheard of in Hispanic designs, and are fairly common, particularly in the Caribbean islands. Graphics on posters pay homage to art deco and pop art influences. Energetic shapes, wacky topography and contrasting colors are the order of the day.
The Hispanics' love for celebration and partying really speak for themselves in the designs. Graphic designers never hold back when it comes to using contrasting elements and bold colors.
• Where Does this Leave You
The impact that designers have, not just on your business but society, is tremendous. Businesses are constantly looking to and heavily relying on the services provided by graphic and logo designers to give them a leg up in the competition.
Since different cultures tell a different story, and history, the skill and experience designers boast squarely revolve around the culture, customs and beliefs in that particular region. Therefore, emerging talented logo designers from different parts of the world have their own unique approach to art and design. That being said though, a good design is just that – a good design, and ought to be appreciated in its form.
On a final note, say, if you're an entrepreneur who's looking to design a website that attracts the Afro-American lot, should you exclusively employ an Afro-American designer, or would a Caucasian one do? Is your audience ready to appreciate art beyond cultural and geographical lines, the way you do perhaps? This is up for some debate; however, appreciating good design is a universal feeling, irrespective of race, skin or color.