Whether you want to glean an in-depth review of the hottest Korean skin care craze or need to witness real-life swatches of lipsticks prior to purchasing online, many fashionistas have turned to beauty blogs at some points in their beautiful lives. Knowing your ingredients in a skincare product or acing the art of a cat eye is no small feat, and thus it's little surprise that most beauty bloggers are in top demand. These passionate beauty aficionados get our love for all things nails, skincare, wellness, makeup, and hair in their meticulously curated blogs. In addition to raving about their scrumptious tips and tricks, we couldn't help but notice their ingenious logo designs which speak volumes about their beauty blogs.
Since logos are something we cannot live without, we decided to do a compilation of 10 beauty blogs we love for their amazing beauty logos amongst a plethora of other things:
1. Tips For Natural Beauty
Dima, the author of the blog, Tips for Natural Beauty, believes that everybody deserves to know the truth behind what they are putting on their hair and face, and everyone should go for a healthier alternative to reverse the damage incurred by their bodies. Nobody should have to decide between being healthy or looking beautiful, since they can be both. Dima knows all the secrets of surviving in a world full of synthetic products, and launched this blog to impart her knowledge to her readers.
In addition to the awe-inspiring tips and tricks the blog is replete with, we couldn't help but be enamored by the exquisite and nifty logo of her blog. The logomark is done up in green hues to reflect on its promise of a healthier lifestyle, and features a silhouette of a serene woman within the negative space formed by the budding foliage. The striking combination of pink and green in the wordmark provides a very invigorating palette and subtly hints at the underlying purpose of the blog: Beauty with health!
2. My Beauty Bunny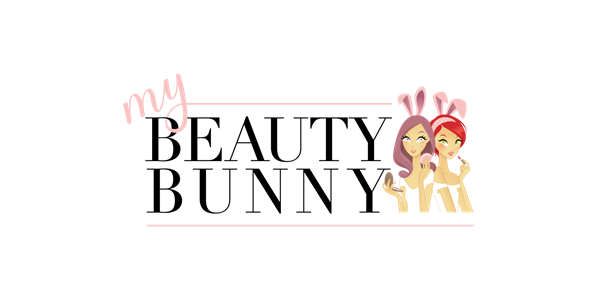 My Beauty Bunny is a Los Angeles based, award-winning beauty blog written by Jen Mathews, and a handful of choice beauty product aficionados and writers, all harboring a common trait; they love animals and stand up to animal cruelty. My Beauty Bunny only reviews cruelty-free beauty products for people seeking makeup, skin and hair beauty products not tested on animals. Launched in April 2009, the blog has become a burgeoning favorite with beauty enthusiasts who only wish to purchase cruelty free beauty brands.
Reflecting their promise to support cruelty free beauty products, the logo of the blog is adorned with the illustration of two Divas wearing bunny ears, and applying what looks to be cruelty free brand of makeup. The wordmark combines two contrasting fonts (and colors) to communicate a sweet and beautiful message firmly for all to remember.
3. Makeup By Kim Smith
Kim is an artist and faces are her canvas. As a woman of color, Kim personally understands the struggle of locating the right artist and cosmetics, and unearthing the right shades without squandering an obnoxious amount of money or searching high and low. She also sympathizes with the lack of education women of color have when it comes to the correct application of makeup. Kim hopes to reach a wider audience through Porter's Youtube instructional channel and blog, to offer a virtual hands-on guide to the African-American community, in terms of putting their best face forward.
Kim's work revolves around leveraging her creativity to bring out a person's individuality and inner beauty, while enhancing their natural beauty. In keeping with the slogan of her blog, "Enhancing beauty one brush stroke at a time," her wordmark logo is done up in a mesmerizing and flowing brush strokes font, alluding to the éclat and fluidity of the artist when it comes to what she loves: Makeup! A simple black color palette looks elegant and sophisticated to the core.
4. Look Fantastic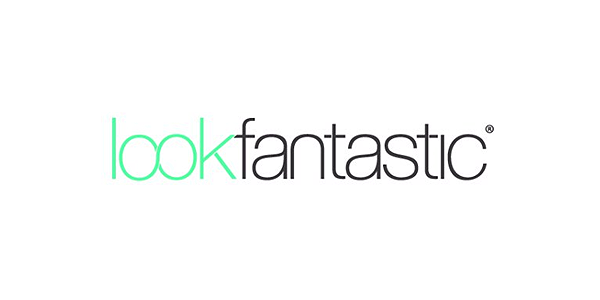 Founded in 1996, lookfantastic is one of the only original online British beauty boutiques. The blog is a hub of dedicated team of beauty experts who are trained directly by brands to offer intelligent and accurate information on each beauty product to their readers. In addition, the blog is a leading supplier of some of the best luxury hair and beauty brands. In line with the highly professional, no-nonsense, nature of the blog, its logo also appears business-like and futuristic, yet its fantastic custom font keeps it from appearing boring or rigid. We also love the refreshing color palette which is chosen to make the logo consistent with the overall color theme of the blog. In addition the two "o"s combine to form a sort of an infinity mark, which appears to us as a promise of the blog to make you look "infinitely" fantastic!
5. She's In The Glow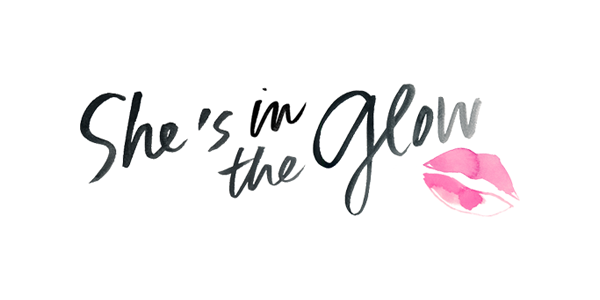 She's in the Glow brings valuable and original content to the world of beauty. Instead of being a generic list of tutorials for fresh-faced beauty, the blog is more of a Millennial how-to guide, offering readers a personal and up-close look at the hottest beauty fads and how best to sport them. The author of She's in the glow, Annie, believes in giving her blog a futuristic approach to the how-to's of beauty, steering clear of run-of-the-mill tutorials. In addition to offering great insight in the realm of beauty and wellness, the blog also features inspirational glow girls and is a supplier of leading beauty brands. Instead of the generic option of liking their posts, the readers have to blow a kiss if they take fancy to a post.
The fun logo reflects the overall pink and black theme of the blog, and the kiss icon adorning the logo is repeated throughout the blog. Done up in a hand-written font, the logo is unassuming, relatable, and adoringly girlish! Simply looking at the logo tells us all that fashionistas can expect from the blog and more.
6. Makeup And Beauty Blog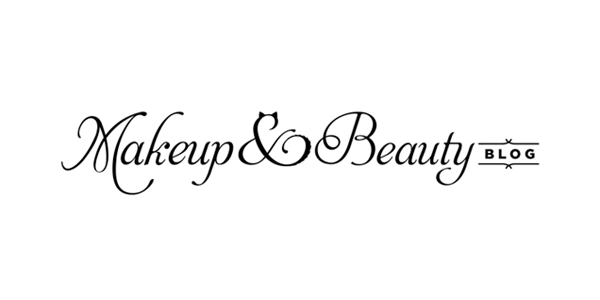 Makeup and Beauty Blog features the latest beauty news, hottest makeup tips, and daily product reviews by Karen. You can think of this wonderful blog as being an interactive version of a monthly print magazine, albeit with occasional snaps of the author's cat (in addition to plenty of cat-related makeup paraphernalia). On top of everything else- a dose of fun, feline, and fabulousness- the blog supports a teeming community where you'll come across some of the nicest people online, discuss your beauty woes freely, and glean great advice.
The logo of "Makeup and Beauty Blog" is rendered in a mesmerizing script font, with the all-black color palette touching it up with a hint of elegance and chic. What's specially endearing about the logo is the illusion added to the "&" sign to make it resemble a feline (complete with the pointed ears and a curled bushy tail). Everything from the cursive font to the embellishment enveloping the word "blog", the logo has a glitzy, fairy-tale quality to it that all Chanteuses would flock to.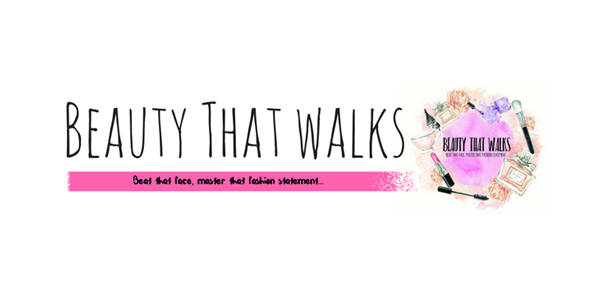 Full-time college student, Tione is a fashion, lifestyle, and beauty blogger, though beauty blogging is her forte. She launched her blog Beauty that Walks, to offer honest and in-depth reviews about the latest products and to share her thoughts on lifestyle, DIY tricks, and the latest in the world of fashion. In addition, Tione loves to share her relaxed and natural hair struggles, her love for makeup, top-notch beauty tips and tricks, and all things fashion and beauty related. As a blog that caters to all things beauty related, its logo features an emblem that incorporates an amalgamation of beauty related paraphernalia, encircling the name of the blog, in a delicious kaleidoscope of color. The glitzy, glamorous statement made by the logo glorifies the nature of the blog to perfection.
8. Lypsso
Lypsso is a commendable beauty information platform that helps its readers make informed choices for all their beauty related needs. The writers at Lypsso comprehend how hard it can be for their readers to come across pertinent and adequate information on a one-stop-shop platform. Lypsso was launched around the idea of a platform where like-minded professionals, companies, and users can connect with each other. Passionate about beauty, the creators of Lypsso aspire to share their expertise and knowledge with their readers, on a 'go to' beauty network where readers will have all their beauty concerns addressed. Done up in a formal, san-serif font, the logo of Lypsso befits a beauty blog where one can be sure to find expert advice. The decent color palette of the logo, as well the overlapping shapes in the icon, renders it a professional and certified look and feel.
9. Cult Of Pretty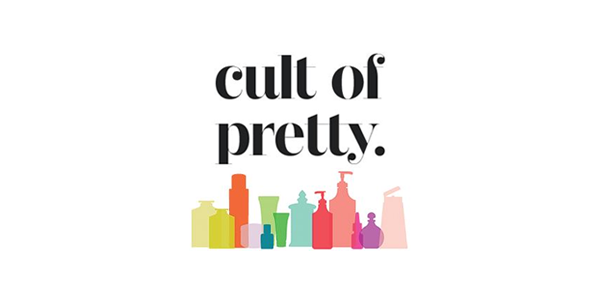 Once you click on this mesmerizing blog, you would surely get lost in the cult of Pretty. Learn about the latest cult classics prevailing the scene, pour over dead-gorgeous and breath-taking pictures, and glean the inspiration to finally try exotic trends such as colored mascaras and white eye-liner. The creator, Ann Colville Somma, curates some of the most stunning photographs and products imaginable on the blog, due to having under her belt years of relevant experience in the beauty industry. Almost as pretty as the blog, is its logo. Perfectly complementing the nature of the blog, the endearing cursive font, appropriate colors for the beauty startup, the period at the end of the blog name, and the vibrant beauty product icons adorning the logo, make us fall head over heels for this awe-inspiring logo.
10. Afrobella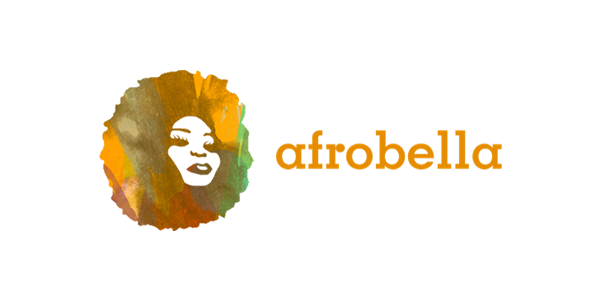 Patrice Gell Yursik, the original queen of natural hair care and the voice behind Afrobella, is well endowed when it comes to the latest product tricks and trends for making natural hair cooperate. Self-coined as the Godmother of Brown Beauty Blogging, Patrice is one of the pioneer bloggers who spoke up and leveraged her voice to break into the business. Teaching women of color how to be confident and sport their hair as suit them best, the logo of this amazing blog is just as inspiring; featuring an illustration of a strong, bold, and confident woman sporting natural hair.
Conclusion
As beauty blogs can glean from the logos above, there is no one-formula-to-fit-all when it comes to designing logos for beauty blogs. Some blogs choose to opt for simple, yet elegant and chic, wordmark logos, while others let their imaginations run wild and design extravagant logomark that speaks volumes about what one can expect from the blog. The blogs we have featured cater to different categories of audience and have separate markets to appease, which is why their logo designs vary widely in style. While there's no such thing as the ultimate logo, you can garner a logo that is perfect for your blog; one that reflects and embody the essence of your blog and conveys your beauty goals to your readers!
Can you think of more beauty blogs with logos set to wow? Do let us know in the comments below!