"Chase the vision, not the money, the money will end up following you"

Tony Hseih (CEO of Zappos)
Even the most successful names in business began their journeys to greatness through startups. You will be surprised to know that a lot of big brands had humble origins. Some billion dollar ideas were concocted in the unlikeliest of places like a relative's garage while others started off with nothing but the will to see their visions through to the very end. Fast forward to a few years later, and the businesses that they founded are now well known brands of international renown.
This post emphasizes how some of the biggest brands of today initially began their journeys as small startups and became major players in the corporate world. If you own or are thinking of starting a new venture of your own, their experiences and insights can serve as a guide on what to expect.
To help SMBs stay inspired and motivated, We have briefed early beginnings of businesspeople who own the brands that we all know and love. From modest beginnings to international fame, here are ten formerly ordinary business owners that made their businesses extraordinary –
1. Sergey Brin – Co-founder of 'Google'
Net Worth – $34.3 billion – Twitter: @google
Brin was a college graduate who, with his partner Larry Page secured funding to launch 'Google'; a search engine that would eventually be considered as one of the most valuable brands in the world according to Forbes.com.
"Obviously everyone wants to be successful, but I want to be looked back on as being very innovative, very trusted and ethical and ultimately making a big difference in the world."
2. Ben Cohen – Co-founder of 'Ben & Jerry's'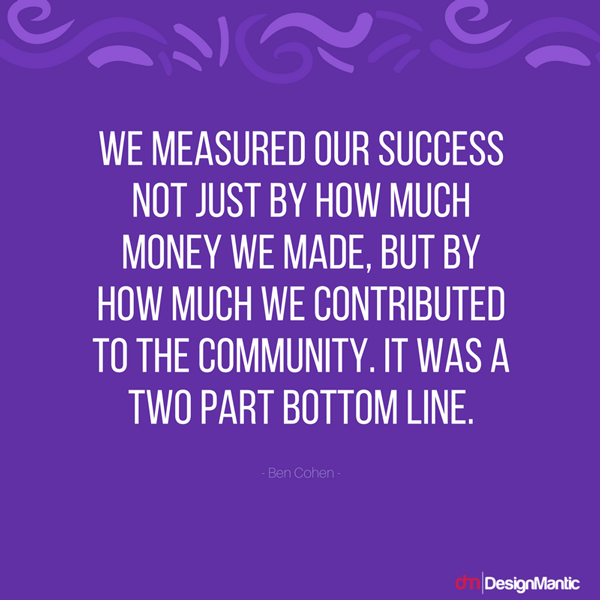 Net Worth – $150 million – Twitter: @benandjerrys
The co-founder of one of the most loved ice cream brands started off with nothing but a correspondence in ice cream making and $14,000. He initially worked as a truck driver for his own brand.
"We measured our success not just by how much money we made, but by how much we contributed to the community. It was a two part bottom line."
3. Sundar Pichai – CEO At 'Google'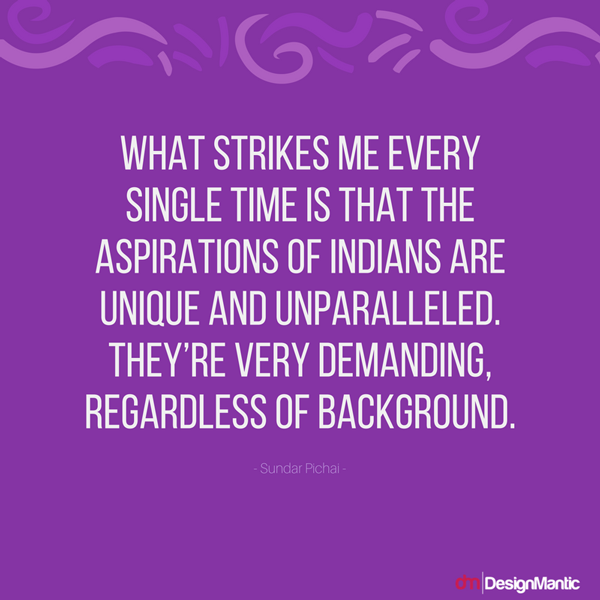 Net Worth – $150 million – Twitter: @sundarpichai
Born in a middle class family in Chennai, Pichai quickly proved himself in various projects in 'Google' such as 'Google Chrome' and his hard work eventually won him the mantle of CEO.
"What strikes me every single time is that the aspirations of Indians are unique and unparalleled. They're very demanding, regardless of background."
4. Howard Schultz – Founder Of 'Starbucks'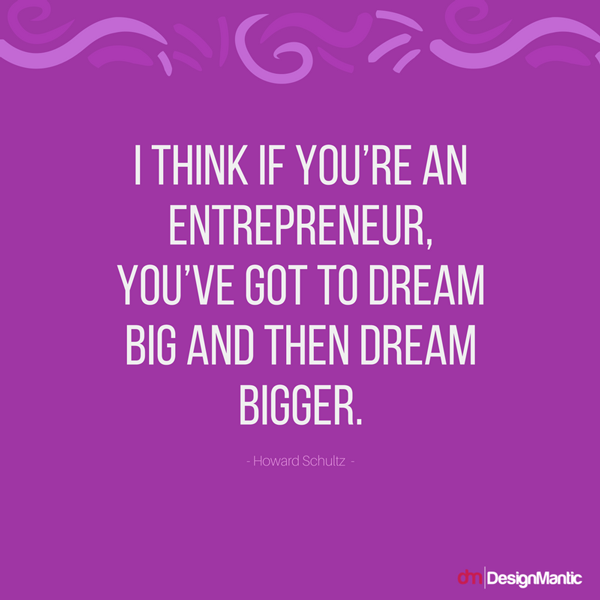 Net Worth – $2.3 billion – Twitter: @Starbucks
Schultz worked several odd jobs such as stretching leather, selling newspapers as well as coffee machines before he would purchase 'Starbucks' and make it one of the biggest coffee chains in the world.
"I think if you're an entrepreneur, you've got to dream big and then dream bigger."
5. Sam Walton – Founder of 'Walmart'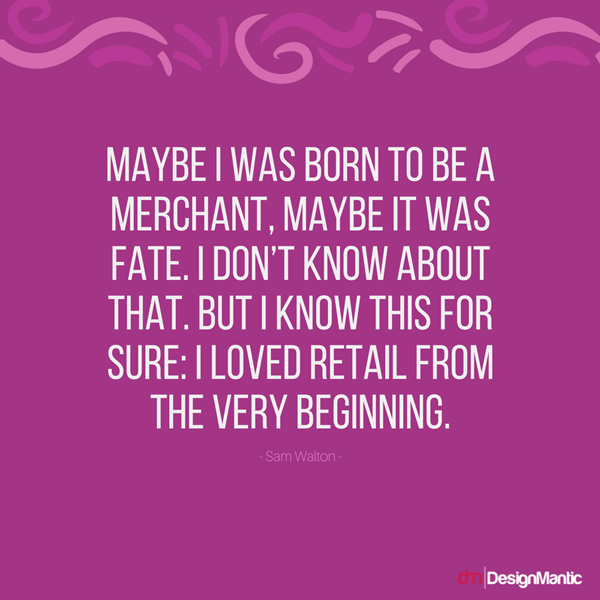 Net Worth – $100 billion – Twitter: @Walmart
The late Sam Walton started his retail venture as a regular mom and pop store in 1950. What started off as a five and dime store became the biggest discount retail franchise in the world.
"Maybe I was born to be a merchant, maybe it was fate. I don't know about that. But I know this for sure: I loved retail from the very beginning."
6. Fred Deluca – Founder Of 'Subway'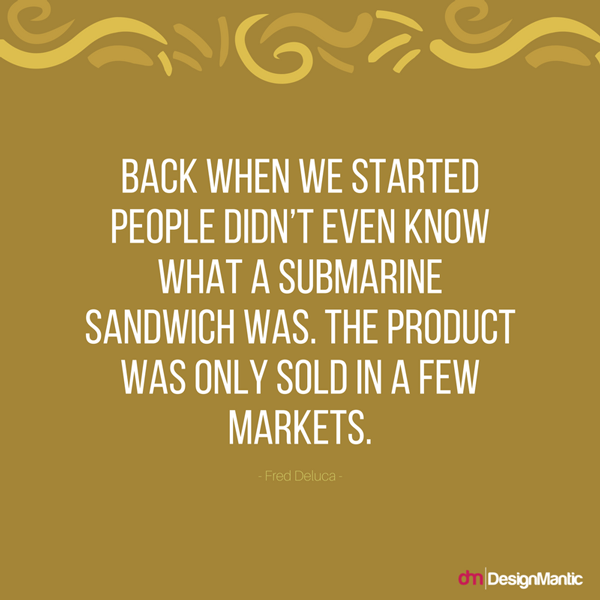 Net Worth – $2.7 billion – Twitter: @SUBWAY
As a student, Deluca started selling submarine sandwiches on campus in order to pay his college expenses. 'Subway' is now the fastest growing franchises in the world.
"Back when we started people didn't even know what a submarine sandwich was. The product was only sold in a few markets."
7. William Hewlett – Co-Founder Of 'HP'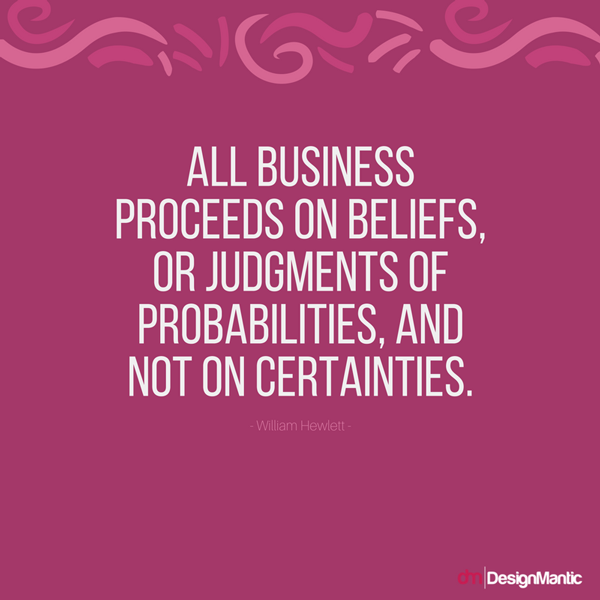 Net Worth – $9 billion – Twitter: @HP
The late co-founder of 'Hewlett Packard' (HP) made resistance capacitance audio oscillators in a garage before forming the company that now boasts of $50 billion in annual sales.
"All business proceeds on beliefs, or judgments of probabilities, and not on certainties."
8. Jerry Yang – Co-Founder Of 'Yahoo!'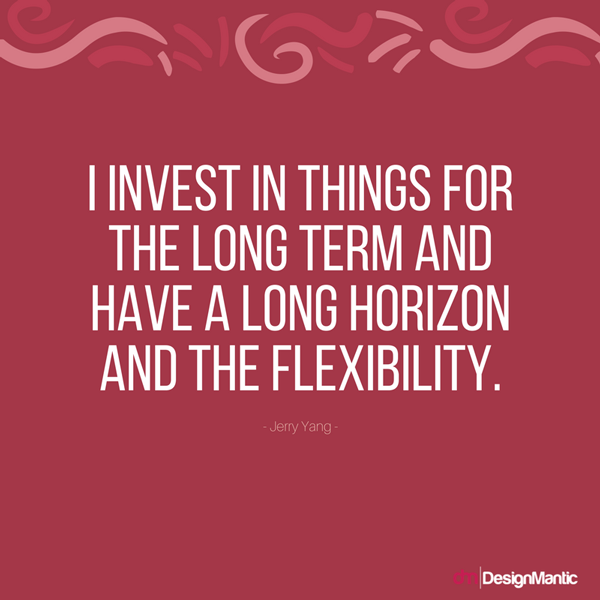 Net Worth – $1.81 billion – Twitter: @Yahoo
Yang's early years were spent in post war Taiwan before he moved to the United States with his mother, excelled as a student in Stanford and eventually found 'Yahoo! Inc' with is partner David Filo.
"I invest in things for the long term and have a long horizon and the flexibility."
9. Mark Cuban – Businessman And Owner Of NBA's 'Dallas Mavericks'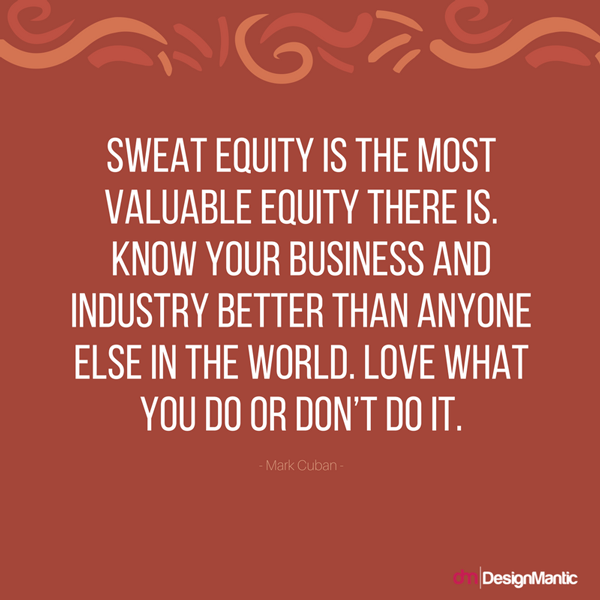 Net Worth – $3 billion – Twitter: @mcuban
Always a sports enthusiast, twelve year Mark Cuban started selling garbage bags to buy a new pair of expensive basketball sneakers. He founded many ventures and eventually became successful enough to buy the 'Dallas Mavericks' for $285 million.
"Sweat equity is the most valuable equity there is. Know your business and industry better than anyone else in the world. Love what you do or don't do it."
10. Amancio Ortega – Founder Of 'Zara' Clothing Retail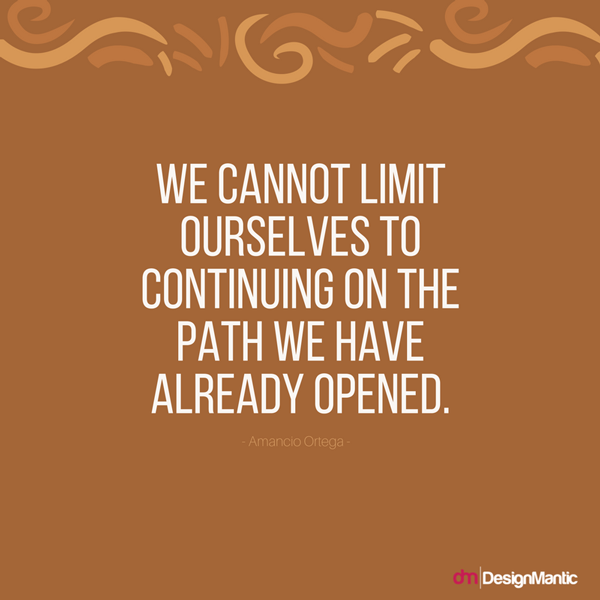 Net Worth – $70.7 billion – Twitter: @ZARA
Ortega started his life in poverty before he would eventually find the clothing retail business that now boasts of over 2000 stores in 88 countries and that would make him the richest man in Europe.
"We cannot limit ourselves to continuing on the path we have already opened."
Inspire and Be Inspired
The founders of these brands deliver a very crucial message for entrepreneurs; it doesn't matter how humble your beginnings are. If you have a drive to make it out on your own and work for a better life for yourself, the success will follow.