We have all seen the legal logos that are quite traditional in their presentation, and through this post, we hope to change that. A business logo is a communication tool for the company. It is supposed to represent the brand in its best light. Unfortunately, a stale-looking and lazily-designed legal brand logo isn't doing anybody any favors. These generic legal logos communicate almost nothing about the attorney or the law firm or the value of the legal services they provide.
By adding some creativity and imagination to a law-related logo, however, you can turn things around. Read below to discover the five different ways you can create and transform a legal logo to make it advocate for you effectively.
1. Argue The Case For Brand Message
Build your legal brand logo around your brand message. A brand message is a set of certain qualities that you want people to associate with your brand. For a law firm or an attorney, these positive qualities include trustworthiness, integrity, expertise, knowledge, and authority.
A law firm logo that is able to establish the association of the brand with these qualities is successful in creating a solid brand identity. In the skeptical world of today where lawyers do not enjoy a lot of positive mention in popular culture, having a professional and respectable attorney logo design can be the difference between a successful and failed practice.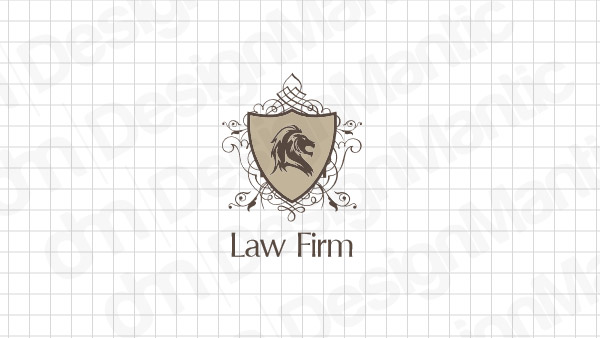 Shield logo with lion in the center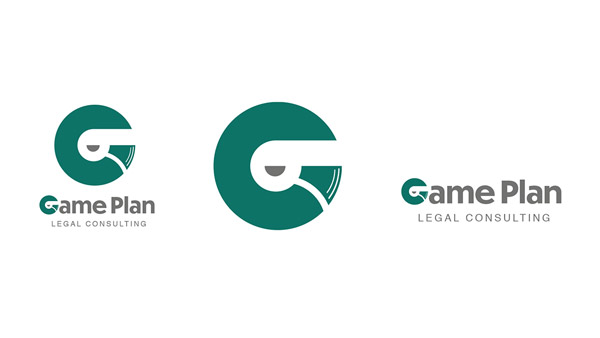 Image Source: Behance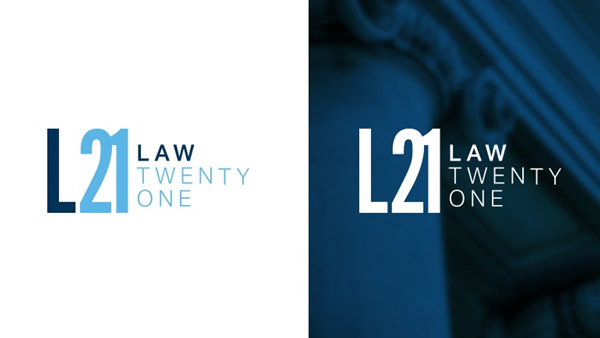 Image Source: Dribbble
When you are making the brand message the central driving theme for your brand, you are setting it up for success, continuity, and consistency. In the future, as your practice grows, you can build on the existing brand message without having to change much of your visual identity. Instead, your legal logo design can evolve with you and helps you tell your brand story through changes in your legal brand logo.
2. All In Favor Of Conventional Legal Logo Icons
Before you give the verdict against generic legal logo icons such as lady justice, gravel, or legal scale, think smart. There is a reason these conventional icons are still popular: they offer instant recognition and relevance to the business. A new lawyer does not have to worry about being confused with a private detective when choosing a gravel icon as their attorney logo design.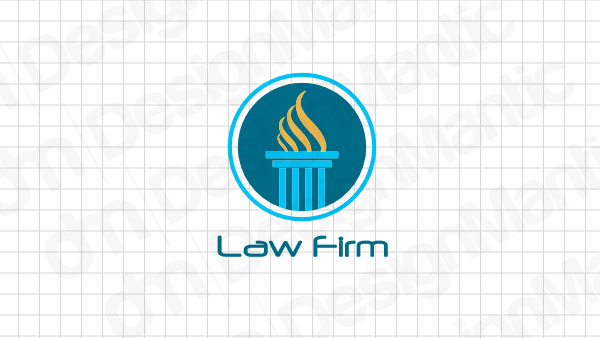 Torch logo in blue circle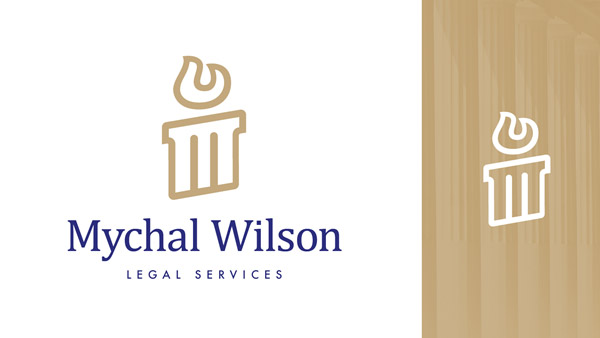 Image Source: Dribbble

Image Source: Behance
However, too much of these icons or their use in a lazy manner can look trite. That's when you bring in some twists. Think of creative ways to spruce up your old legal logo icons. Think of novel color combinations, custom lettering, and novel icons. Adding some creativity to your logo designs can elevate the whole look of your legal brand.
3. Out With The Icon, In With The Name
Icons are great design devices. Without forcing you to read the whole thing, an icon on your legal logo will help people understand the brand intent immediately. But with law services logos that only contain the brand's name, AKA type-based logos, immediate recognition becomes somewhat difficult.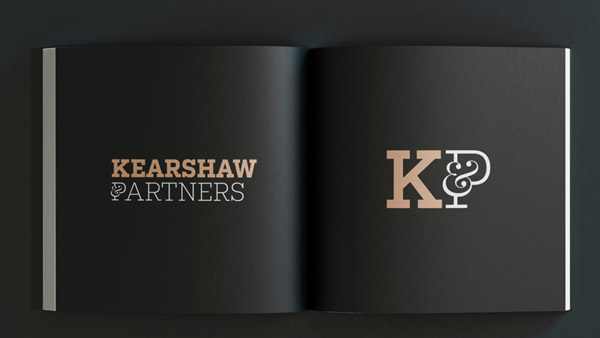 Image Source: Dribbble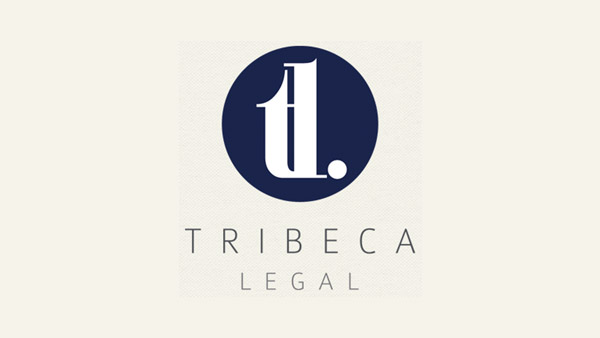 Image Source: Behance

Image Source: Behance
However, what you may lose in instant recognition, you gain in impeccable style. Most type-based logos are brilliantly designed. The sheer variety available of free and paid font styles and the ability to create customized ones enables graphic designers to let their creativity run wild for type-based logos.
If you choose to only focus on your law firm name or your own name for your law brand logo, the gods of design are on your side.
4. Logos For Your Law Specialty
Another way to ensure that your law firm logo image remains unique and original is to consider focusing on your specialty. Are you a personal injury lawyer, a litigator, a divorce lawyer, or specialize in environmental law? Focus on what you have to offer your clients and make that the central feature of your justice logo design.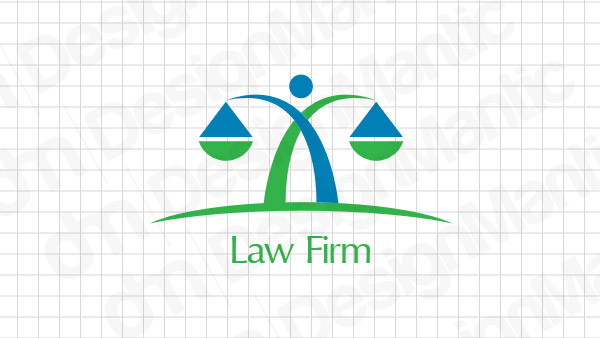 Blue and green balance logo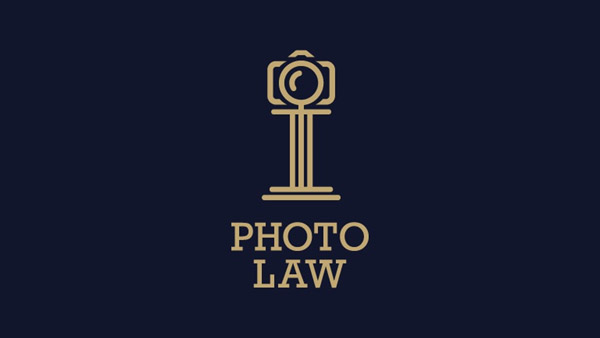 Image Source: Dribbble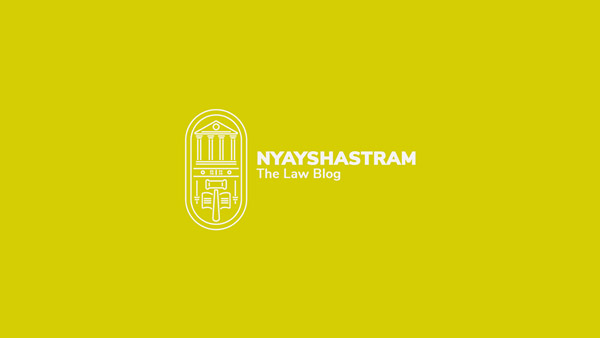 Image Source: Behance
A relevant legal logo emphasizes the unique value you have to offer to your clients. With a clear divorce logo icon on display, hardly anyone would confuse you with a copyright lawyer. The law specialty logo can improve your brand recognition as well as communicate the brand message more effectively.
5. Raise The Color Bar
Most lawyer logo signs come in earthy (read: bland) colors such as brown, beige, and white. The intent behind the association of these colors with the legal profession is to emphasize the seriousness and authority of the business. But most people don't realize that these color choices, especially in ___ can make a legal logo design look stuffy and outdated. And that in turn reflects badly on your business and brand image.
Therefore, fight the good fight of introducing more colors in your law profession logo. Consider using red – it's always been associated with power and passion. Blue is also a great choice to reflect authority, calmness, and open-mindedness. You can also use green to add a bit more personality to your logo.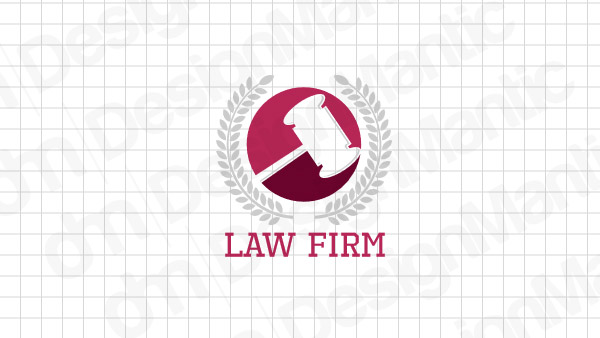 Gavel logo in a maroon circle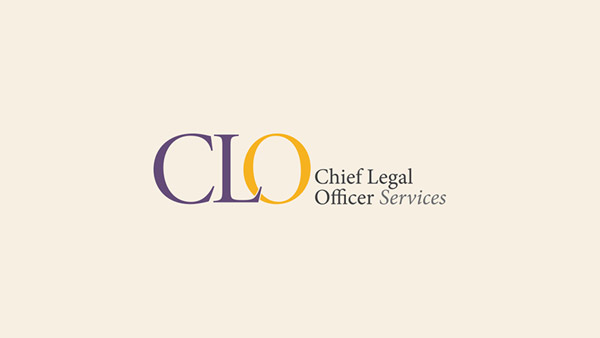 Image Source: Behance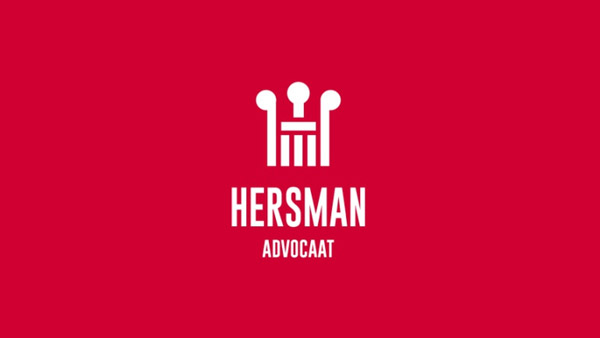 Image Source: Dribbble
If you prefer the neutral shades, however, consider mixing them with some exciting secondary colors to freshen things up or add layers of meaning to the design. If you are still skeptical, think of experimenting with different shades of your neutral colors for a more updated and modern look. Because you really do not want people to associate 'outdated' with your law practice, do you?
Choosing colors more strategically will help you create a more solid and stronger brand identity.
Concluding The Case
As a lawyer, you understand the importance of effective representation. You won't rely on overused and worn-out techniques to fight for your client so why drop the ball when it's about your law services logo? Invest some time, money, and effort to come up with unique and creative ideas to design your legal logo.
Make it reflect your core values, your trustworthiness, integrity, and authority on the subject.
Check Out Our Personalized Logo Maker:
Professional attorney logo maker
Free courthouse logo templates
Design a judge logo in minutes
Business logo ideas with scales