Depending on who you ask, crowdsourcing is either the greatest thing that has happened to the design industry, or the very worst thing. It's a subject that has divided the design community. Purists believe that by reducing logo designing to a race-against-time exercise, crowdsourcing has ensured that people don't bother doing research when composing their logos when just tweaking and modifying existing ones will do. Proponents of crowdsourcing strike back by stating that the practice has made designing services more accessible, diverse and democratized, providing more opportunities to designers and customers both from a global talent pool.
As you can see, there are the haters on one side and then there are the supporters on the other. Let's list down the pros and the cons of this incredibly complex issue. It can help your determine if crowdsourcing is really for you or not.
Why Love Crowdsourcing?
Suppose you live in a remote corner of the world and have a real flair for designing. Yet as far as opportunities go, you find them hard to come by in your locale. Armed with just an internet connection, you can connect to the wider world; lend your designing skills to any of the crowdsourcing sites out there. That way you can build up a potent and eclectic portfolio whilst earning some income.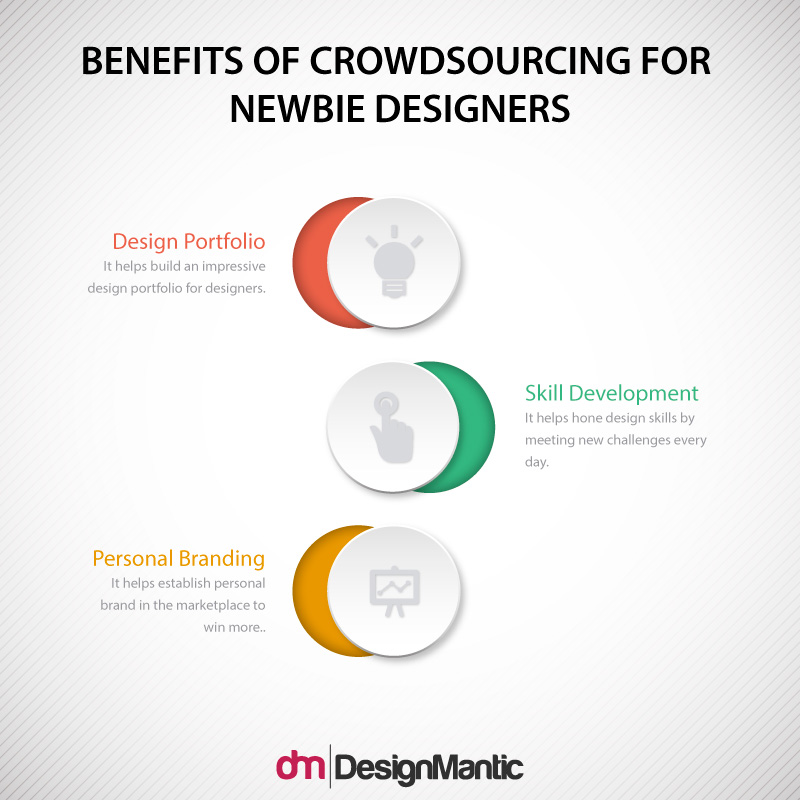 For small businesses and startups with a limited budget, crowdsourcing seems to be manna from heaven. It can give them a visual identity for a start, and once they are firmly hitting their successful stride, they can invest in more elaborate branding services later on.
Crowdsourcing design sites (such as DesignContest) are multi-lingual, reaching out to a truly globalized audience as a result. Because crowdsourcing sites employ a diverse community of designers from all over the world, getting localized logos for your brand isn't rocket science. Connecting clients and designers from a whopping 196 countries is no mean feat and that makes crowdsourcing a much sought after process.
Crowdsourcing also streamlines the design process in a matter-of-fact way. Clients publish their requirements in a design brief and designers submit their designs. The client can simply choose a design they like and that's it. None of that clients-from-hell hassle to deal with.
Why Hate Crowdsourcing?
Designers are competing with other designers here, and that too at the lowest fee. Though crowdsourcing might give clients a cost-effective option to avail design services, it is the designer who has to fight for their survival here. More often than not, those designs that a graphic designer crafts might get rejected.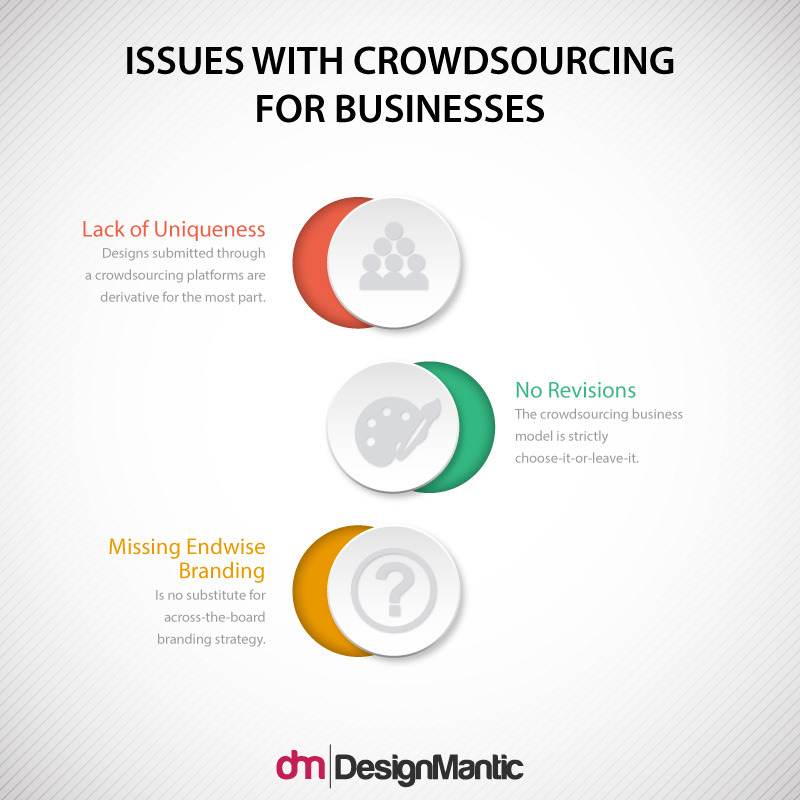 Design contests run the danger of severely undervaluing designers when they could've earned a fairer fee if they worked in a professional firm.
Because the competition is so cutthroat, most designers might not deliver all-original work. They won't do their research when just remixing an existing logo design will suffice. Time is a factor too.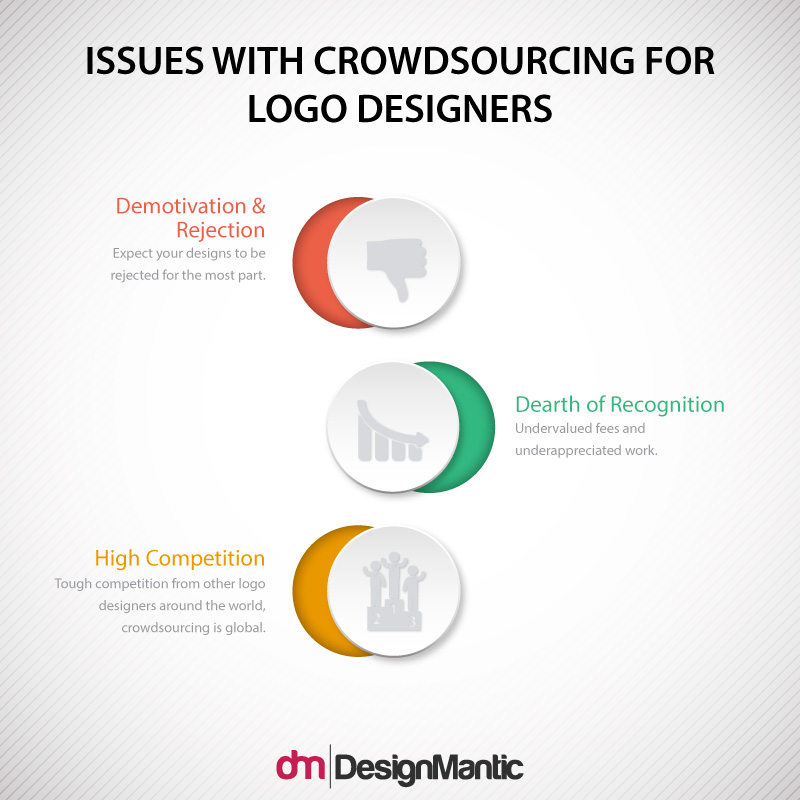 We saw it with outsourcing – how work has been taken out of their country to one where people are willing to do the same work for a lot less. Same thing with crowdsourcing.
Here's a slide deck that sums up how designers perceive crowdsourcing in design…
The design business is changing with the times. Startups and social media businesses want to take advantage of cost-effective design and branding options. Crowdsourcing isn't going anywhere and nor are established professional designers. If anything, there are now more options for clients and designers to pursue. To flourish, your business needs to invest in logo design.