What comes in your mind at the very first though of a bank? Money, corporate sector, multinational, trust, well, the list is long here. And what about a bank logo that might look very simple at a glance but hides the whole range of services sometimes that bank offers to its customers.
As the banking sector evokes the feeling of trust, the bank logo should be designed keeping in view the emotion for its image building amongst the customers. Managing money is no simple task and making people believe in your abilities is a factor that should never be underestimated. That is where the need of perfect banking logo arises, the one that people can bank upon.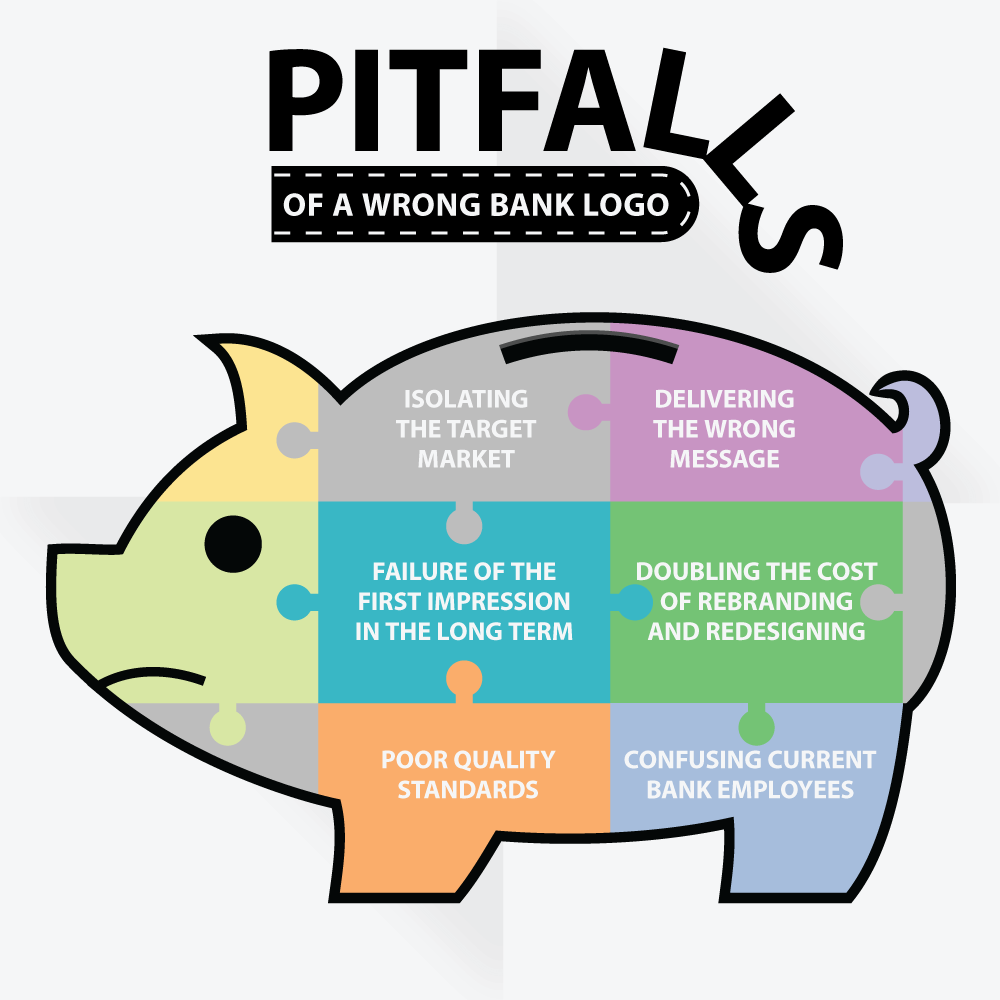 There are a few factors that should be considered while designing a logo to brand your bank right. First and foremost; whether the bank is local or caters to international clientele as well. This needs to be answered before going to the next level of target audience and then the essential elements that the bank might want to be included in its logo.
Branding Your Bank Right: From Logo Design To Stationary!
The most important point that needs clarity here is that making logo for the banks is not a fun task like designing logos for travel business. Banking is one of the most serious industries around and having said that one needs to be cautious while designing or redesigning logos for the banks.
Since there is very little or no room for elements in banking logos to play with, colors play very important role. There are various examples of bank logo palettes where colors play an integral part to lure customers but the choices are limited here. As banking is a serious business, one that needs people's trust, it is very important to take into account the correct use of colors.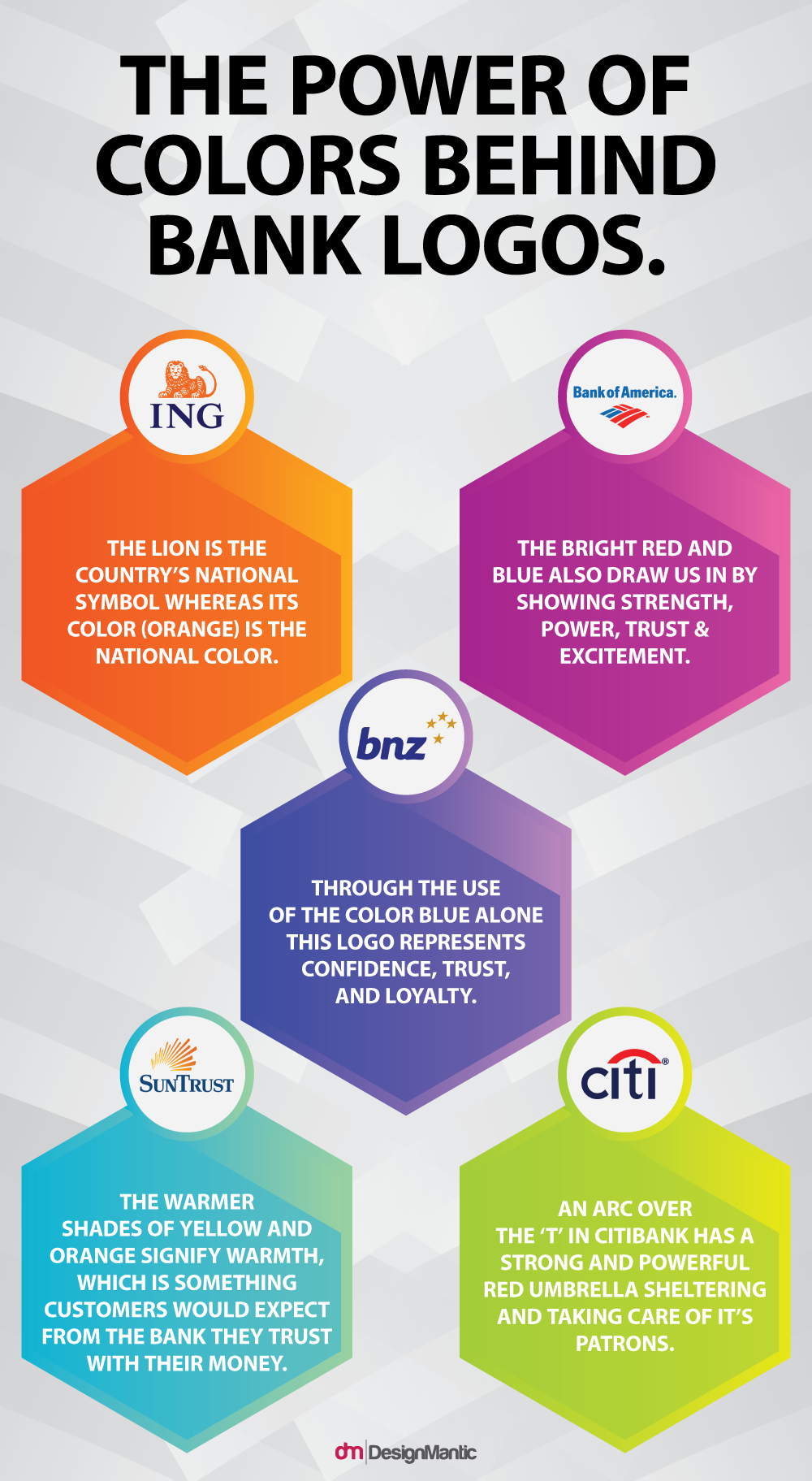 Rather than designing, many banks take advantage of the role colors play to win people's trust. As design elements are not very effective here, most banks do not adhere to the practice of including them in their logos.
Logo making tools or logo maker websites can be very effective to cut the cost of logo making in half. Because the business is about handling money and people's utmost trust, you can take logo makers' help to come up with a logo of your choice. At DesignMantic, you will be spoiled for choices as we offer hundreds of templates to design a unique bank brand. What you can do is to select a few in solid colors (ones suitable for bank logo), add the required elements and complement your logo design with the right choice of font.
To get a thought provoking insight on how to design a logo for a bank and the factors that influence a well-designed bank logo, read our eBook 'Branding Your Bank: Logo Maker vs Custom Logo.'