In logo design, icons are used as concise visual tools that convey a whole bunch of details about the brand without having to say anything. While as a standard practice, you'll see logo icons consisting of text details too – often the brand name – it isn't essential. A lot of established brands use just their symbols to identify themselves: Apple Inc.'s half-bitten apple, Twitter's bluebird, and Target's, well, red target mark, etc.
Keeping this communicative strength of icons in mind, we're going to explore how careful use of icons and symbols by beauty brands can enhance beauty logo design market value, and ultimately increase customer-base and profits. For this discussion, we have shortlisted five popular beauty symbols that brand love to use to represent their beauty salons, nail and spa shops, cosmetic businesses, and a whole lot more. We will also be talking about which of these icons are most appropriate for which kind of beauty businesses. So let's start.
1. Female Silhouettes
Starting with the most popular. Female silhouettes and feminine features like hairs, lips, hands, and such are extremely popular among beauty brands. They immediately attract female clientele, can be presented in loads of different ways, and are great for several different kinds of beauty businesses; including beauty salons, ethnic beauty shops, hair salons, makeup studios, bridal shops, and even serve as great spas and wellness center logo ideas.
Female silhouette beauty logos can be presented in many forms – illustrative logos, hand-drawn logos, abstract, minimal, line art, and so many other styles. When choosing one of these styles for your beauty brand logo, ensure that your chosen design is on-theme with the rest of the brand. While a delicately drawn female face may look great on a bridal salon logo, it may look extremely out of place for a unisex barbershop.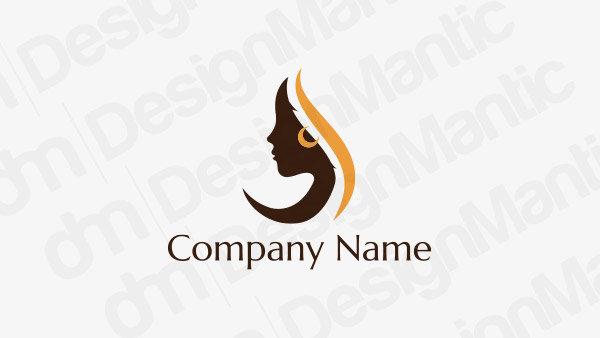 Female silhouette logo design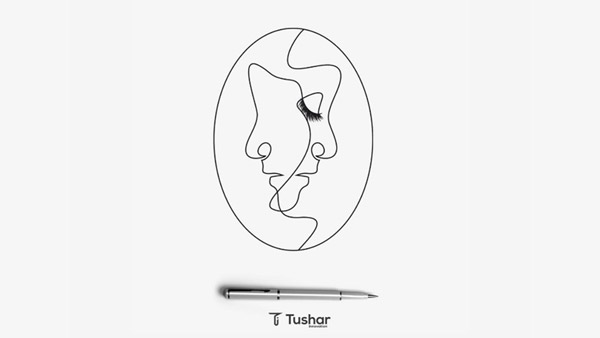 Image Source: Dribbble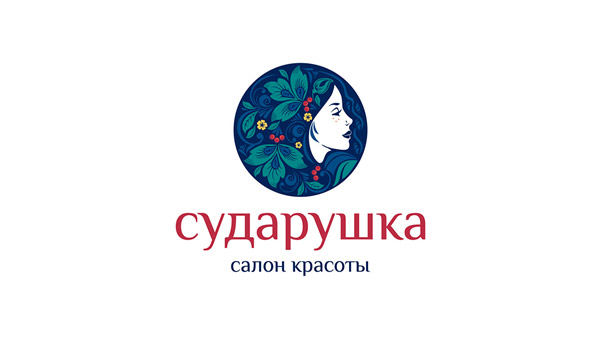 Image Source: Behance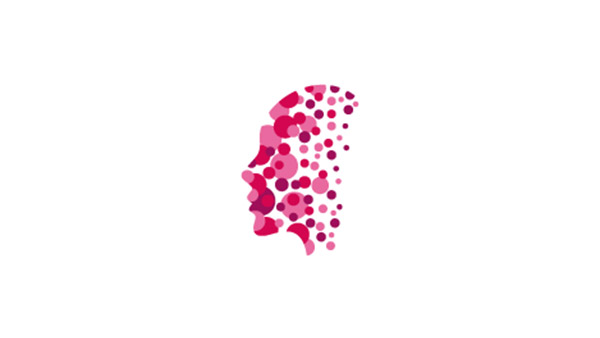 Image Source: LogoPond
Best For Brands:
Brands wanting to communicate a feminine, delicate vibe
Female-oriented beauty brands
Ethnic beauty shops can feature ethnic female illustrations
2. Whimsical Symbols
Continuing with the feminine vibe, a lot of beauty company logos want something more than a female face on their brands. They want more depth and dimension while keeping with the womanly feel. For such brands, whimsical female symbols such as swans, fairies, mermaids, and such come to help.
These can also be designed in many different ways but a feminine appeal will always be prominent. An added advantage of using whimsical female logos is their wider business application. They look great as beauty logo symbols but can also work as women apparel logos, a female tattoo place, as well as a posh nail and spa salon.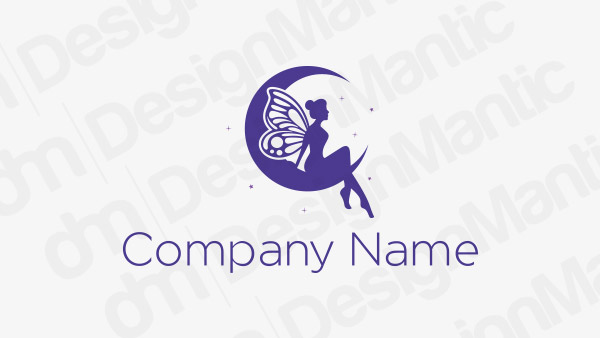 Fairy sitting on a moon logo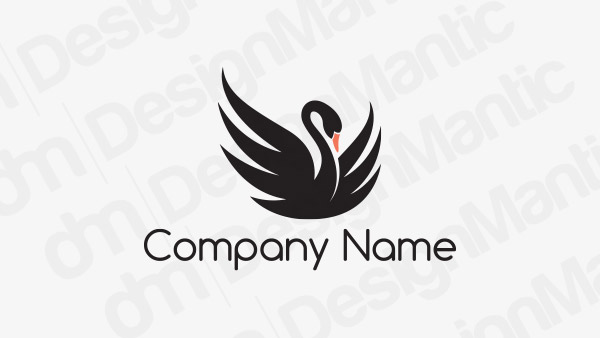 Swan logo for beauty brands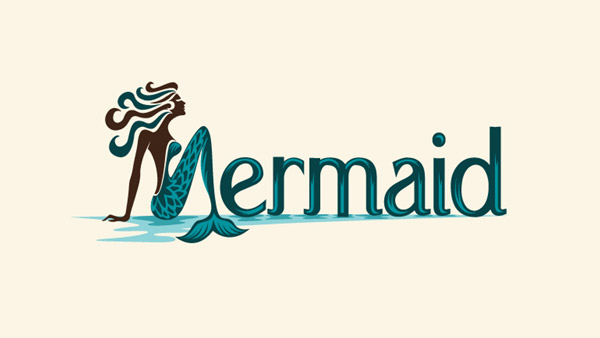 Image Source: Dribbble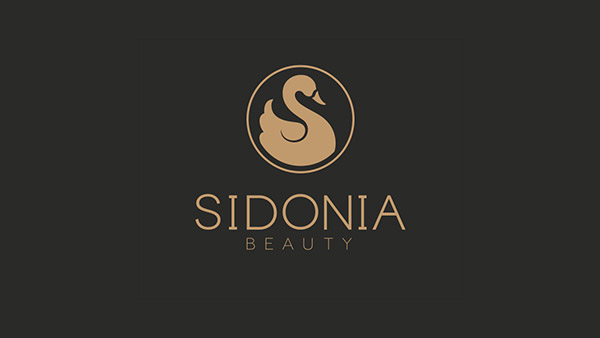 Image Source: LogoPond
Best For Brands:
Female beauty brands that want more variety with their designs
Brands that want to communicate a fairy-tale, dreamy image
3. Abstract Icons
If you are a beauty brand that wants nothing to do with feminine features or want to generate a more unisex, inclusive appeal, abstract icons will be your best friends. Abstract icons are vaguer in their orientation and direction – they can say anything you want them to say. How the abstract icon is designed, the colors used to complement it, and the over layout adds to the communication.
Abstract beauty icons have perhaps the widest application in the beauty world. They can be used as cosmetic shop logos, an eco-friendly beauty establishment, as a makeup brand logo, as the logo for a modeling agency, for a skincare brand, and so many more businesses.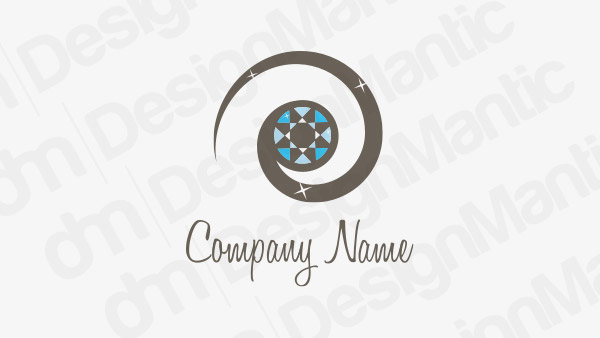 Spiral in a logo with geometric pattern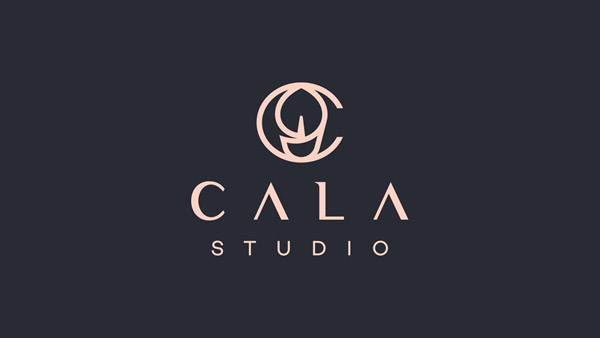 Image Source: Dribbble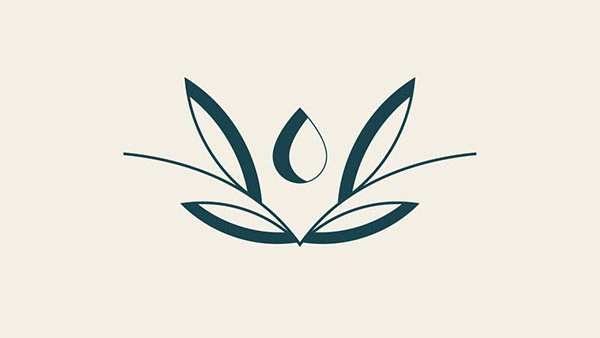 Image Source: Behance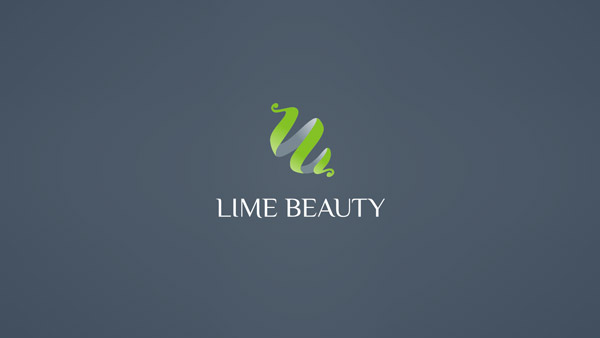 Image Source: LogoPond
Best For Brands:
Beauty brands that want to remain versatile and not be tied down with a definite symbol
Beauty brands looking to grow and expand to other markets
Brands that want to exude a more inclusive appeal
4. Wordmarks/Lettermarks
While typography-based logos have no place in an article talking about the importance of icons and symbols, for newer beauty startups they may spell instant success. As logos containing only the brand name, they make it easy for customers to remember what the brand is called. Beautiful use of typography in a way that binds the whole thing together, give wordmark or font-based beauty logos their famous edge.
For beauty businesses that want to gain instantaneous recognition for their brand names, or want to portray a cleaner, luxurious, or more sophisticated appeal, type-based beauty logos can work wonders.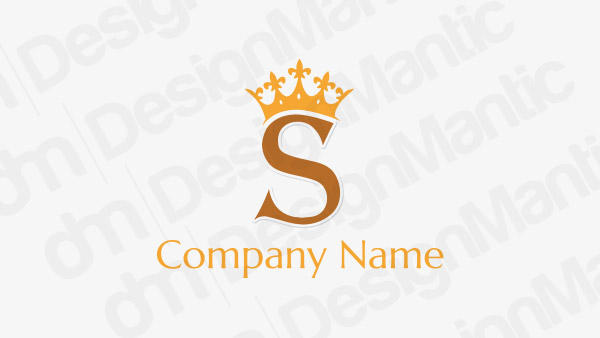 Letter 'S' wearing a crown logo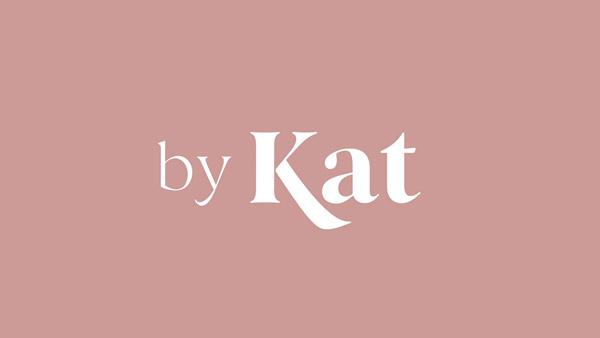 Image Source: Dribbble

Image Source: Behance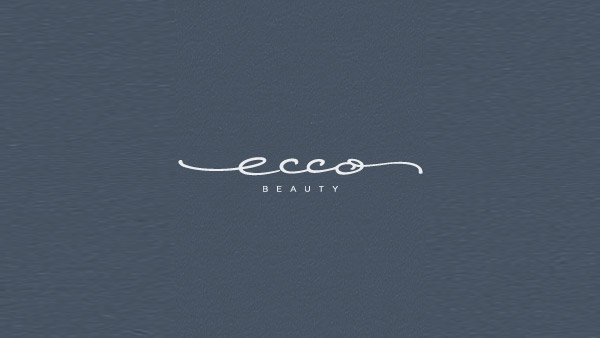 Image Source: LogoPond
Best For Brands:
Newly established beauty brands
Beauty brands owned by famous people to gain a quick following
Beauty startups that want their names to become their identity markers
5. Make-up & Cosmetics
Beauty industry logos featuring makeup or cosmetic products are another popular image. Lots of brands rely on the artistic presentation of makeup brushes, lipsticks, nail color bottles, and other fixtures to promote their businesses. To promote eco-friendly cosmetics, brands often rely on pictures of herbs and plants to communicate their message. Since these are quite definitive symbols, their application is more focused. Cosmetic shops, makeup studios, makeup salons, beauty product businesses, and similar companies can use such cosmetic logos to their biggest advantage.
Like all other kinds of beauty logo images, makeup logos also come in all different styles. You can use a minimalist approach to design these logos or go a more illustrative route. Pictorial cosmetic logos are also a thing where products are presented front and center. You can also use 3D and line art techniques to create your makeup studio logo using a cosmetic product.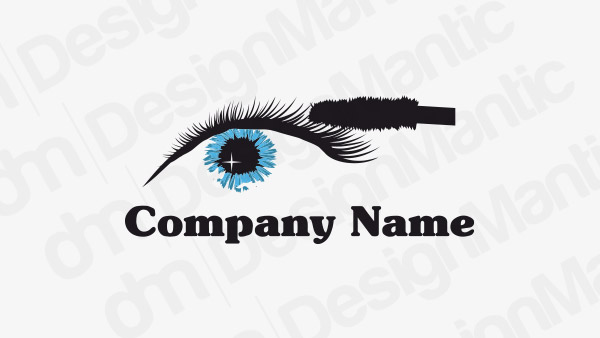 Logo with mascara on lashes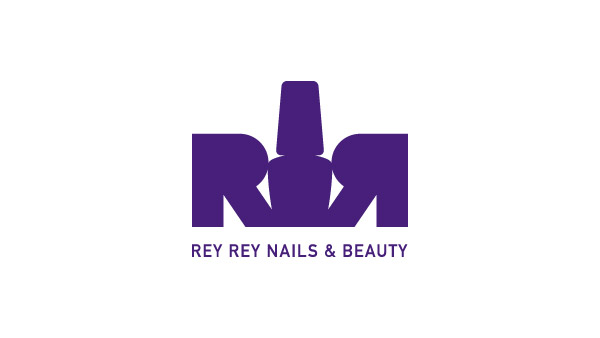 Image: Dribbble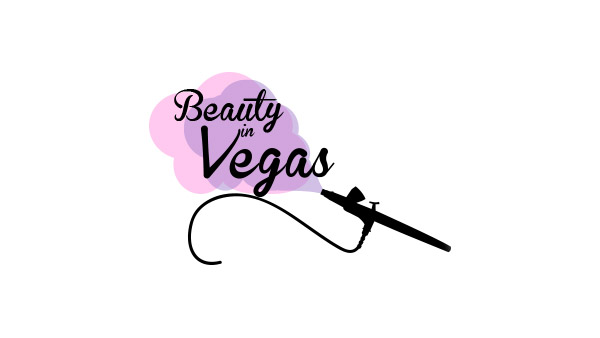 Image: LogoPond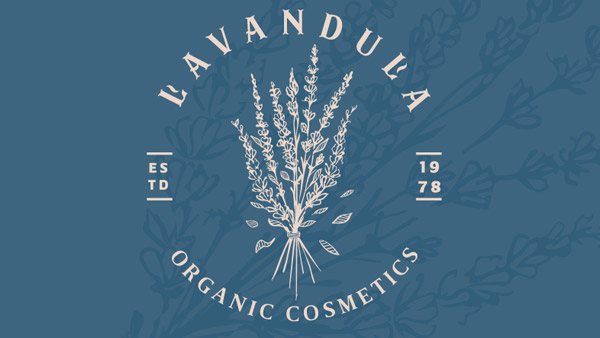 Image: Dribbble
Best For Brands:
Beauty brands that primarily deal with makeup products
Beauty businesses such as a makeup shop, a makeup school, or a cosmetic production or distribution network
As personal brand logos of beauticians and stylists
Parting Thoughts
No matter which sector of the beauty industry you belong to, there is a beauty logo icon out there waiting for you. Hopefully, this quick guide will help you choose the best icon for your beauty brand so you can enjoy greater success.
If you are a designer or an entrepreneur with stories of your own about your beauty business logos, let's share in the comments and help the community.
Try Our Personalized Logo Maker:
DIY beautician logos for beauty clinics
Generate beauty parlor logo designs
Make logo for cosmetic business
Logo design ideas for beauty salons