When you walk into a coffee shop, what makes you excited to be there? The smell is a given. But little do customers know, coffee shop owners choose specific colors to incite the same response.
The way coffee shops are decorated communicates a lot to customers. And since most people visit these shops for their vibe, it is crucial for these businesses to invest in creating experiences that customers might value.
Choosing the right colors is one way to do it. Color mistakes on food web are a reality, but it is also important to remember that they apply to stores as well. The right colors can make a customer anticipate a good experience before the first sip of a latte. They can also enhance experiences for people, whether they are individuals looking for a quiet nook to read with a cup of coffee in hand or someone looking to meet up with friends.    
Since coffee itself is varying shades of brown, it is only fitting that your colors of choice are somewhere near this shade too. Warm shades like these add a touch of coziness to the décor and also go great with other colors like greens, yellows and reds.
What are these colors and can they really help coffee shop owners improve customer experience? Take a look at these shades and judge for yourself.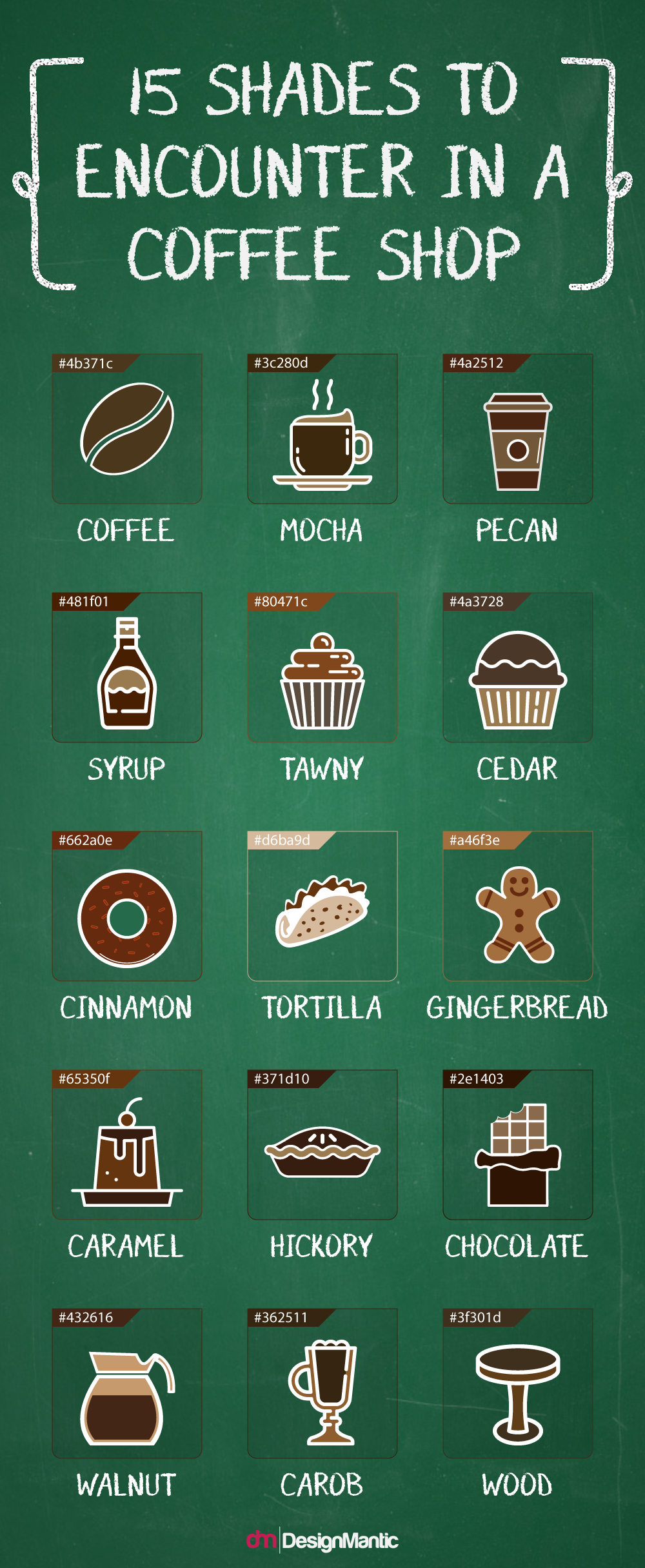 Icons: Flaticon
Embed in your site: