The pandemic of Covid-19 has us all under strict lockdowns. With nowhere to go and social interactions at a minimum, things are becoming a bit difficult. For those who have kids, it can be even more demanding as kids maybe becoming cranky and parents at their wits' end.
This is a time we all are learning strange truths about ourselves – and our off-springs. For example, how challenging these little humans can be when you have to sit them down for a bit of school work, especially. It makes you think their teachers are super-humans and deserve millions of dollars in salaries.
If this situation has you cornered, we come bearing good news. You don't have to don the teacher's hat in order for your kid to learn. In fact, use this time to help them learn skills that they don't teach at school. In this infographic, we will be sharing with you 10 fun activities that will a) keep the kids engaged, b) help them learn new stuff, and c) be totally fun.
These activities range from taking up online courses in the fields of their interest to learning DIY graphic design and from becoming a yoga enthusiast to doing some fun room decorating. All of the activities and productivity tools that we have included in our list are easy enough and interesting enough for kids to perform alone with little to no supervision from your end – which will give you enough time to perhaps finish off some pending work assigned by your manager, sort out the kitchen, or even take a much needed nap.
With the help of these learning resources for the kids, by the time we're out of the lockdown, your kid may have learnt to become a skillful web designer, or an avid reader, an interior decorator or perhaps even an environmentalist.
So, come let's see what these fun activities are and help your kids schedule these on their calendars.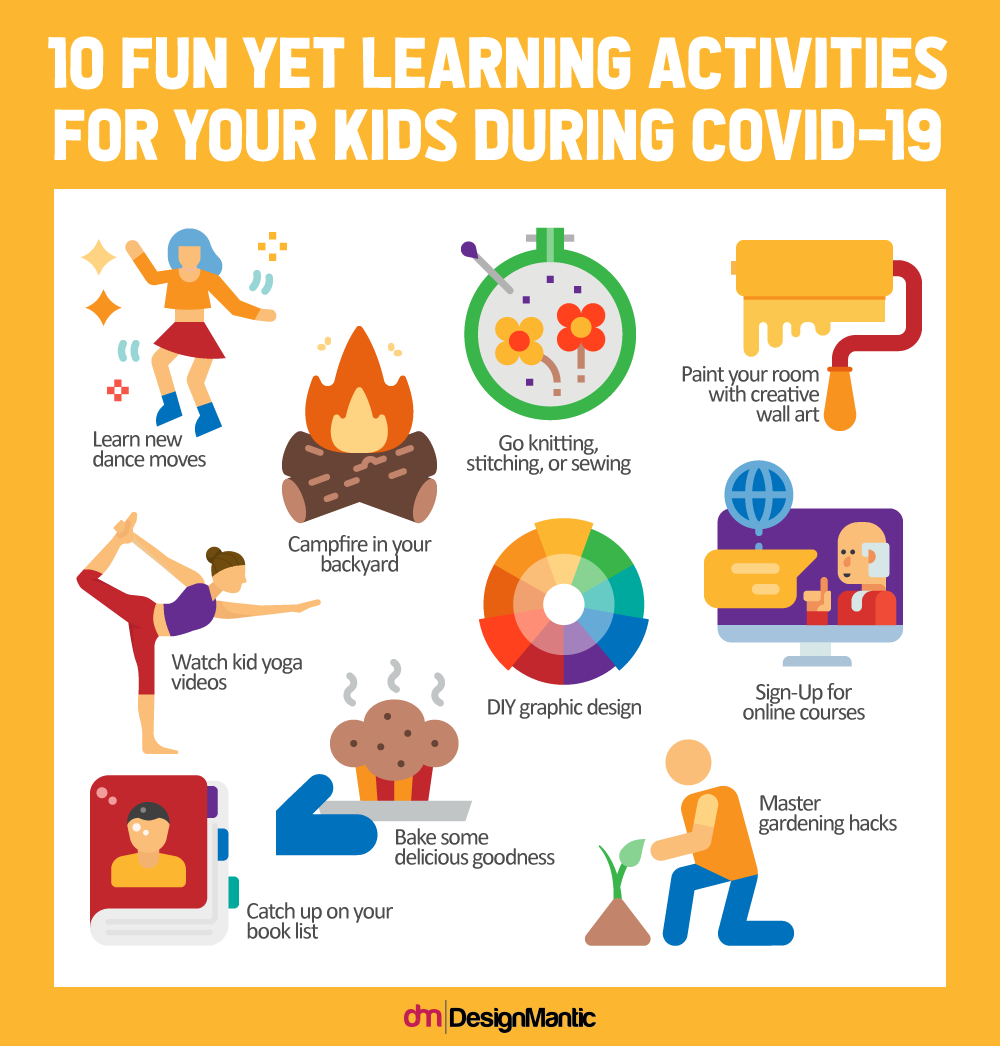 Embed in your site: