But it's not supposed to be mind-boggling rocket science either.
Designing a logo for your business that's supposed to earn universal acclaim sounds daunting at first sight.
But then you think about it. About simpler logos ruling the roost. About McDonald's, Nike and Apple making use of simple brand imagery to make their point.
How do they do so much with so less, you think?
And then it hits you. That the best logos are conjured up with a strategic vision to back them up, instead of a lot of flashy Photoshop effects strewn together. A simple message or image is instantly memorable – a fact that even your business branding is going for.
You decide how bold you want to be with your logo design. You get to decide how consistent your brand needs to be to relate to the people out there. Even qualities like innovation and endurance can be incorporated in your logo design with a host of subtle and not-so-subtle design cues. There's so much to consider in what is inarguably one of the most important decisions you'll take for your business image.
So when you're going for a branding or redesign, here are some of the tried-and-tested observations that can ensure that your logo design hits all the right notes for your business, customers and you: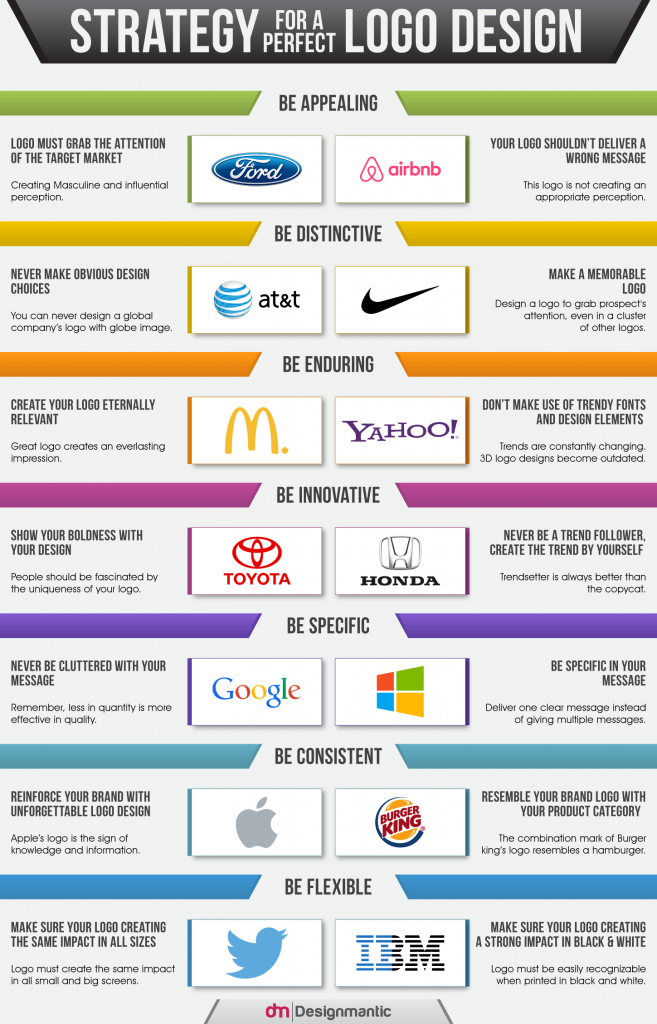 Embed in your site: