Sticks and stones may break my bones, but this Halloween even howls, hoots or meows can scare the beejeezus out of us. This is largely thanks to the great designers and their mosaic of spook-iferic creations that rule the hearts and mind on this most popular holiday.
In case you're looking to design your own custom-Halloween themed invites or decorations, take a look at these resources and the devious minds behind them. We selected 13 Halloween resources because duh… Friday the 13th!
• 5 Howling Iconsets For Halloween
Instead of scaring people away, use these Halloween icons in your projects to make them scary attractive.
1. Halloween Icon Set by Sooodesign
If you're looking to decorate your desktop with some Addams Family-styled iconography, this cartoony yet spooky icon set by Sooodesign is exactly what Uncle Fester would like.
2. Halloween Pumpkin And Cat By Nas Ztudio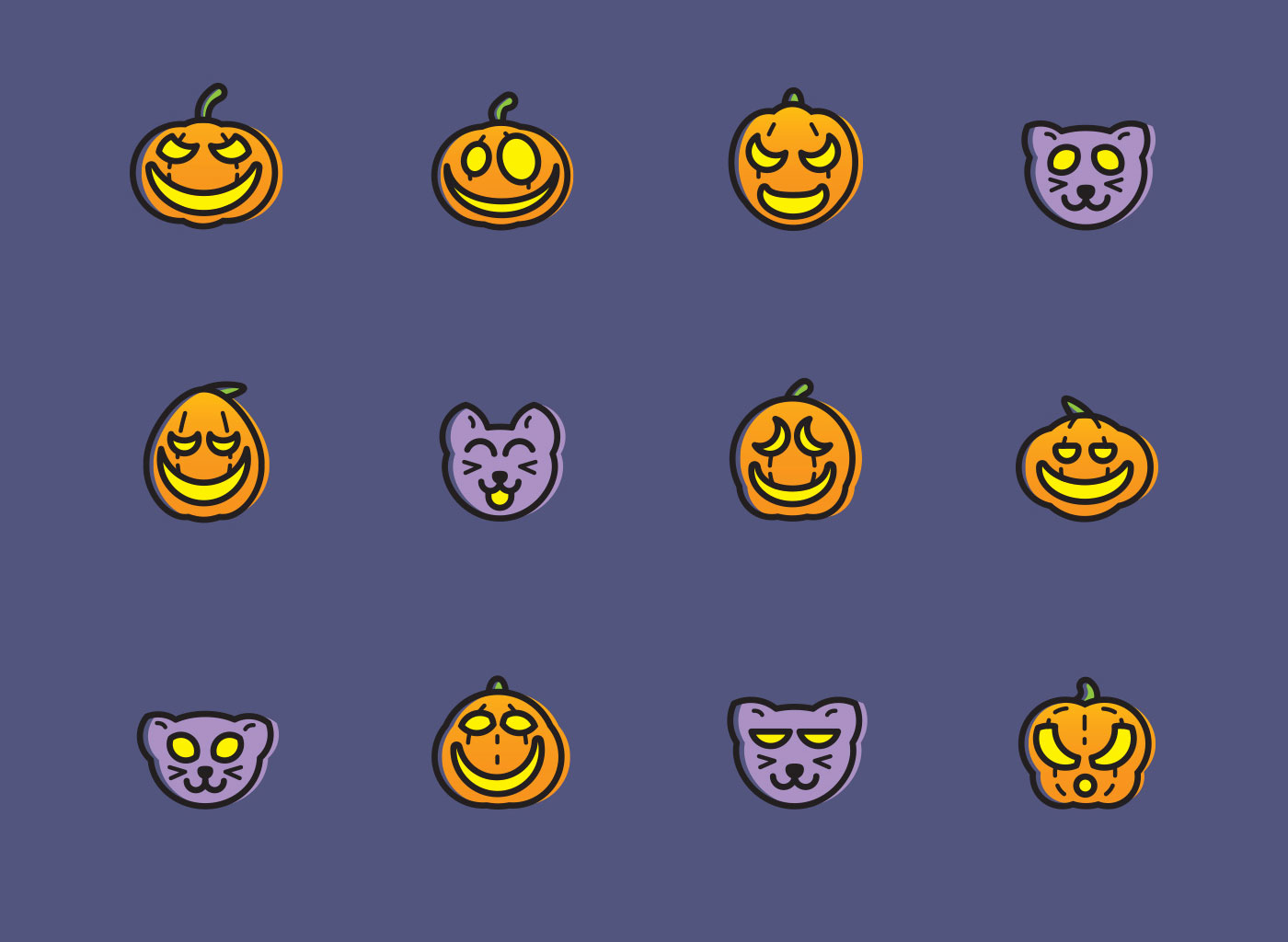 Cats and pumpkins seem like a great fit for Halloween. Scratch that, they are as essential to Halloween as the Easter rabbit and egg is essential to Easter. For all your cat and pumpkin icon needs, Nas Ztudio has got you covered.
3. Quasi-3d Halloween Icons By Sunbzy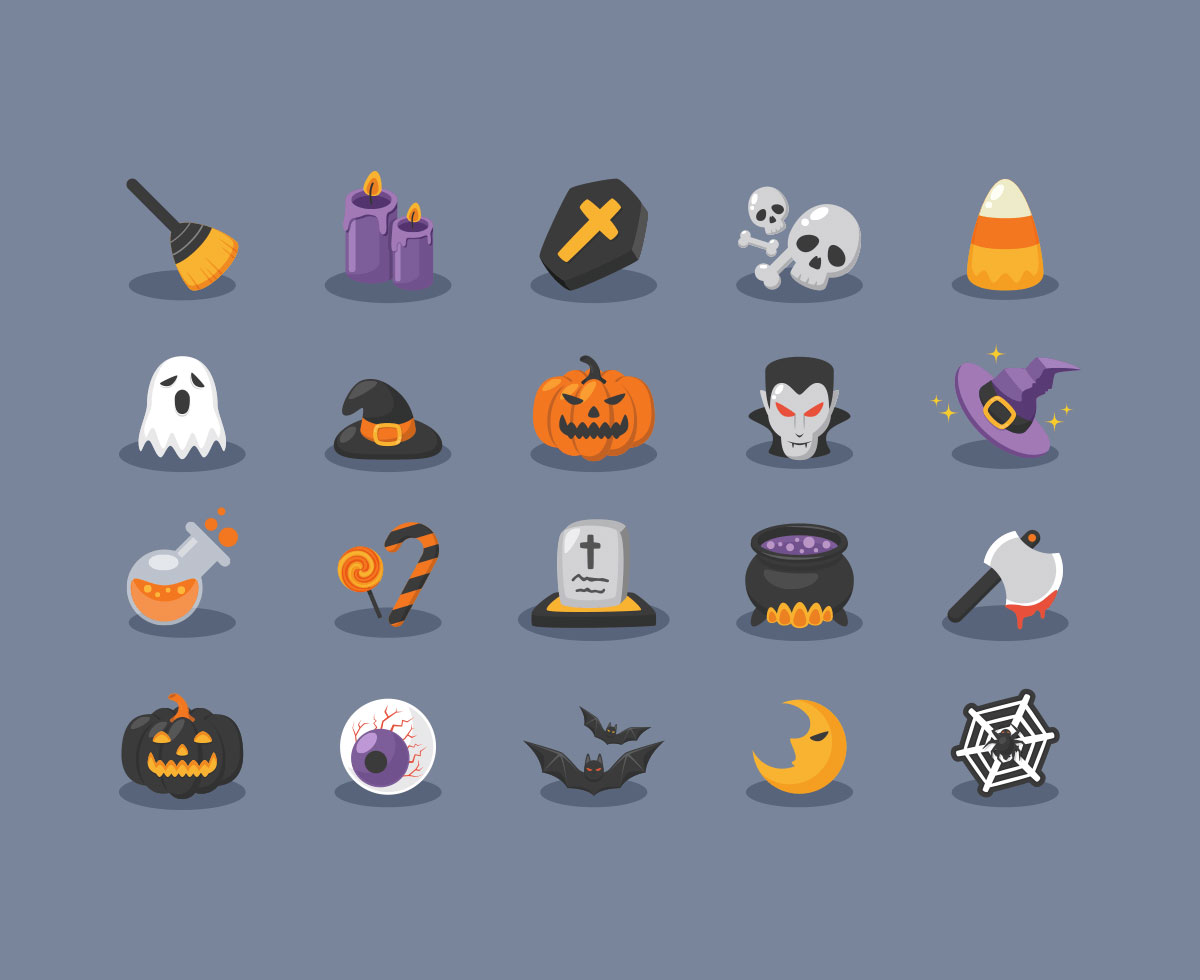 We know flat icons are all the rage these days but something that combines flat iconography with some neat and subtle 3d perspective are also a spooky favorite with some people too. If your icon tastes veer towards the three-dimensional aspect, check out Sunbzy.
4. Minimalist Halloween Icons By Jory Raphael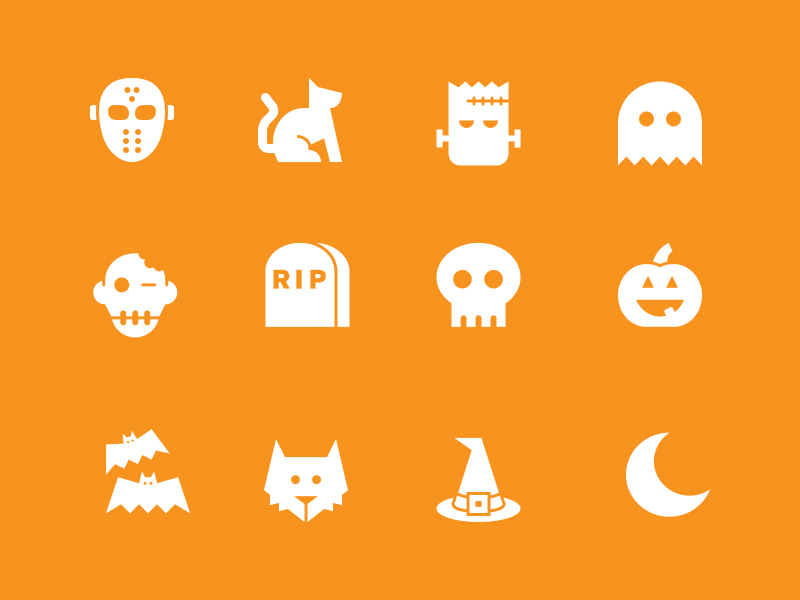 Jory Raphael lends quite a unique minimalist flair to his designs and it also shows in his orange and white icon combo. A must have for people who like their icons minimalist.
5. Decorative Haloweeny Shapes And Icons By Ioan Decean
Ioan Decean does Halloween icons with a tribal tattoo-ish aesthetic. Check out some of his icons that are unusually well done.
• 5 Spook-Inducing Fonts
Fonts can make or break the content. So choose your fonts well, lest they choose you.
6. Hacjiuza By Andrew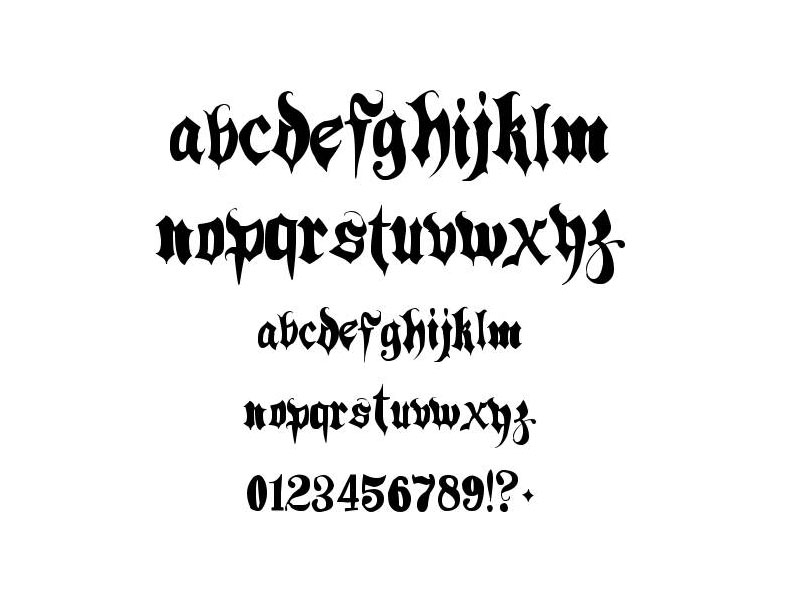 Andrew is an accomplished font designer who wanted to create a font that would look well with Dracula-styled posters and artwork. Lo and behold, the Hacjiuza font is exactly what many designers had in mind.
7. Face Your Fears By David Kerkhoff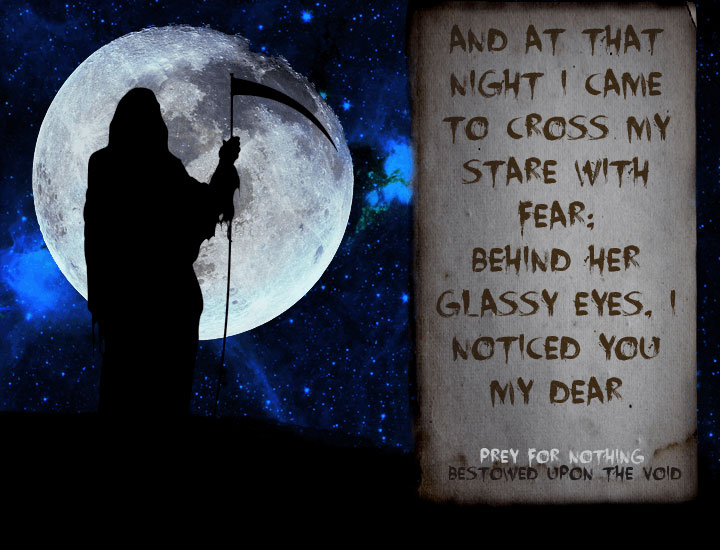 Want a font that evokes vibes of death and pale faces? David Kerkhoff's typeface creation is what you're looking for.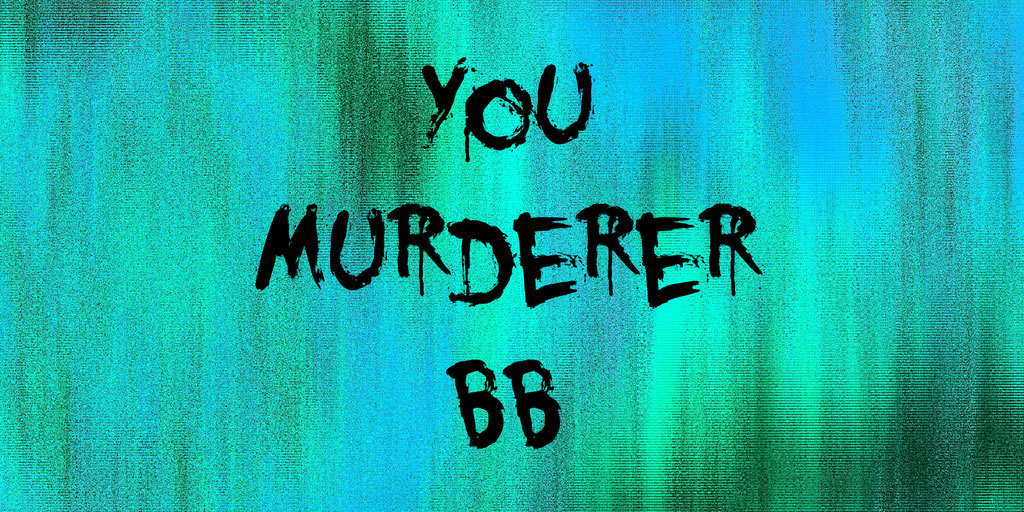 How about something from a slasher flick? Something so bloody that it makes you scream! Nate Piekos' typeface is exactly what those horror directors were looking for.
9. The Frankentype By Måns Grebäck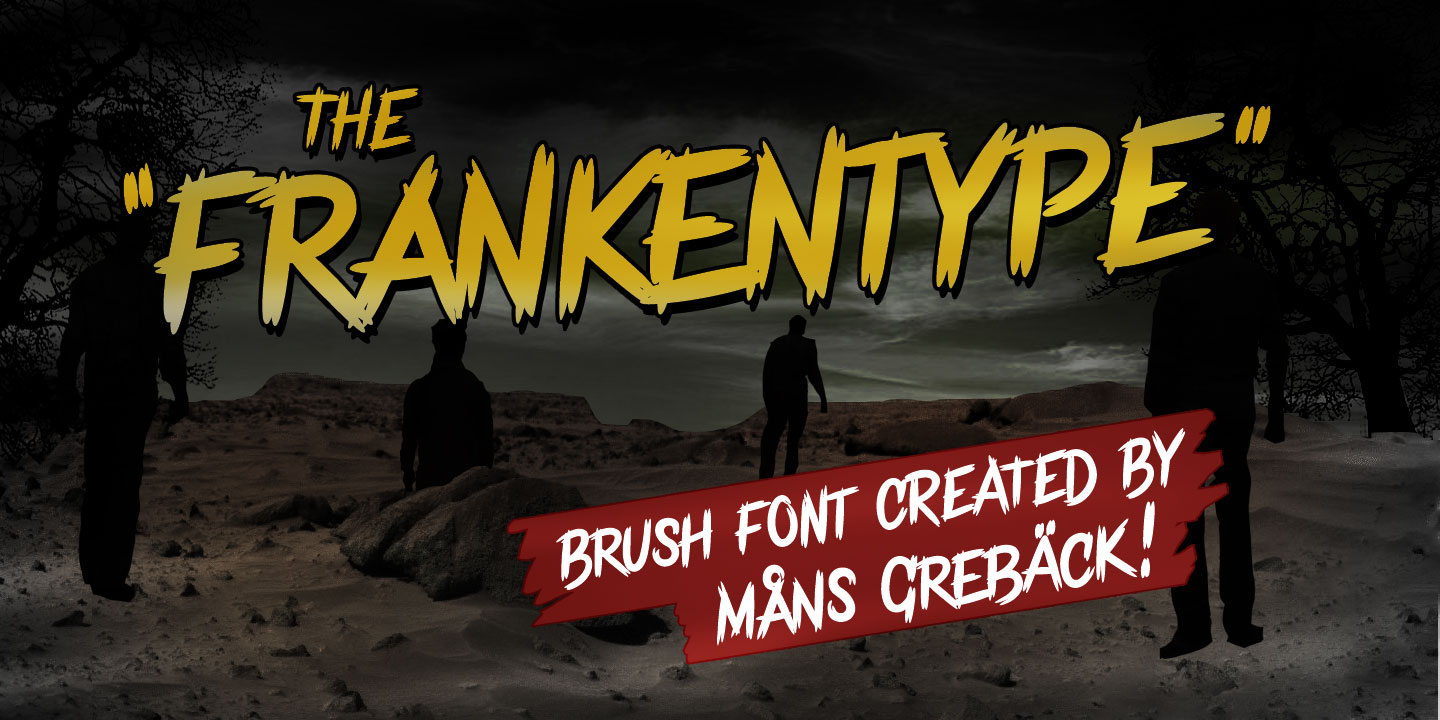 If Mary Shelley were alive today, she'd have endorsed this font style for her most famous creation, Frankenstein's monster. Måns Grebäck has accurately captured the looming behemoth vibe that those hulking monsters give no?
10. Ghoulish By Chad Savage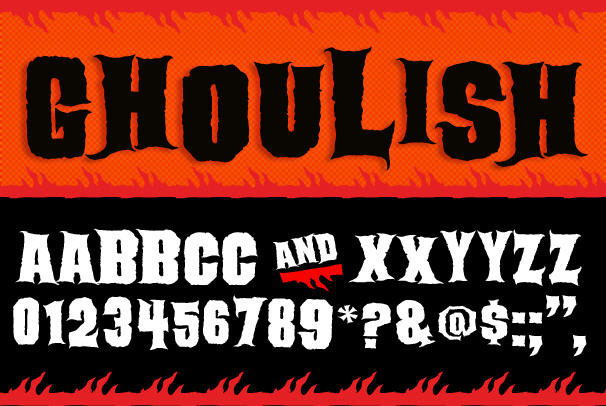 What if one day, you discover that corporeal entities are real and hovering all around you? You'd have come up with a font like Chad Savage's Ghoulish to accurately reproduce that chill factor to the zenith.
• 3 Terrifyingly Creative Misc. Design Resources
To round up our Halloweenie post, here are some pretty nifty resouces that can make your projects come alive.
11. Halloween Party Flyer By Abu Naser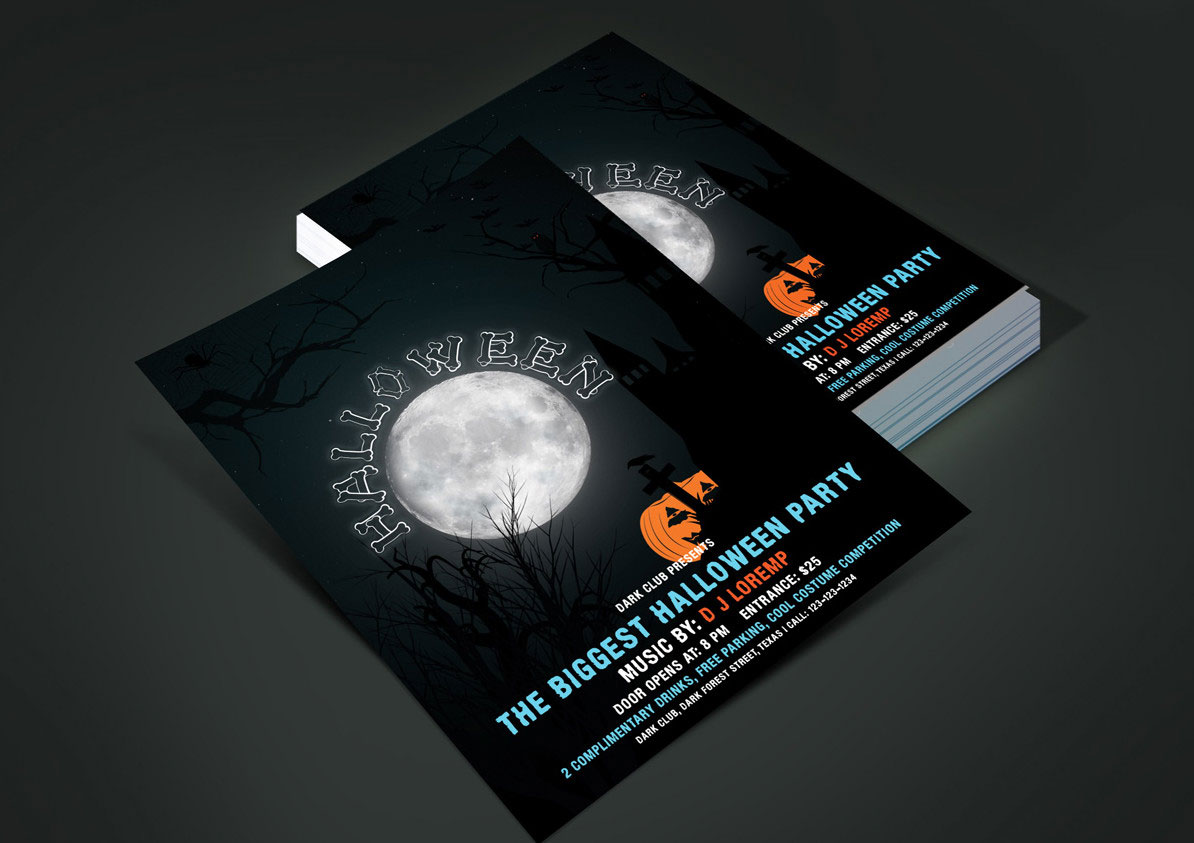 It's the time to trick and treat after all, which means Halloween parties will be all the rage. Designing those invites and flyers for the party might have been time-consuming if it wasn't for Abu Naser's fullfledged and sleek Halloween flyer template. Customize it to your heart's content.
12. Warm Wallpaper Patterns By Peecheey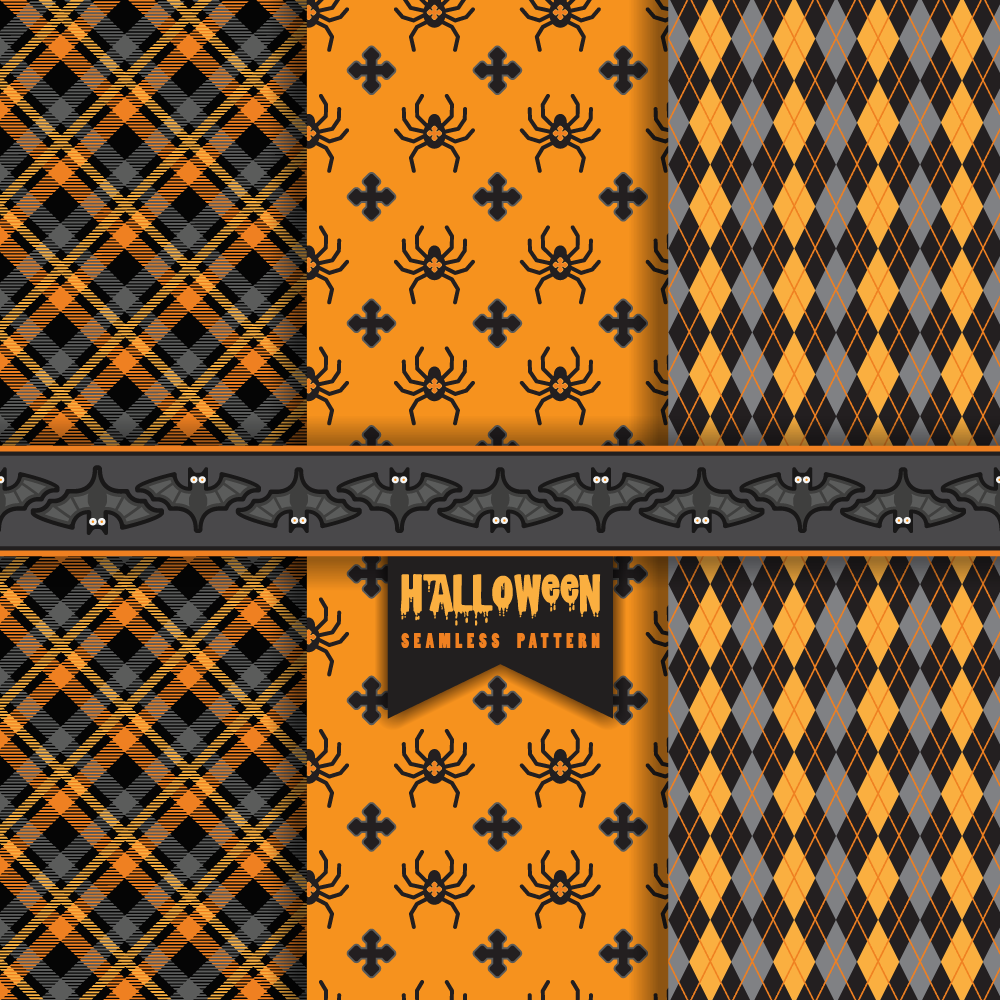 Looking for some cool Halloweeny patterns and wallpapers? Peecheey has got you covered with these.
13. Burning Orange Text Style Photoshop Tutorial By Jobee Ayub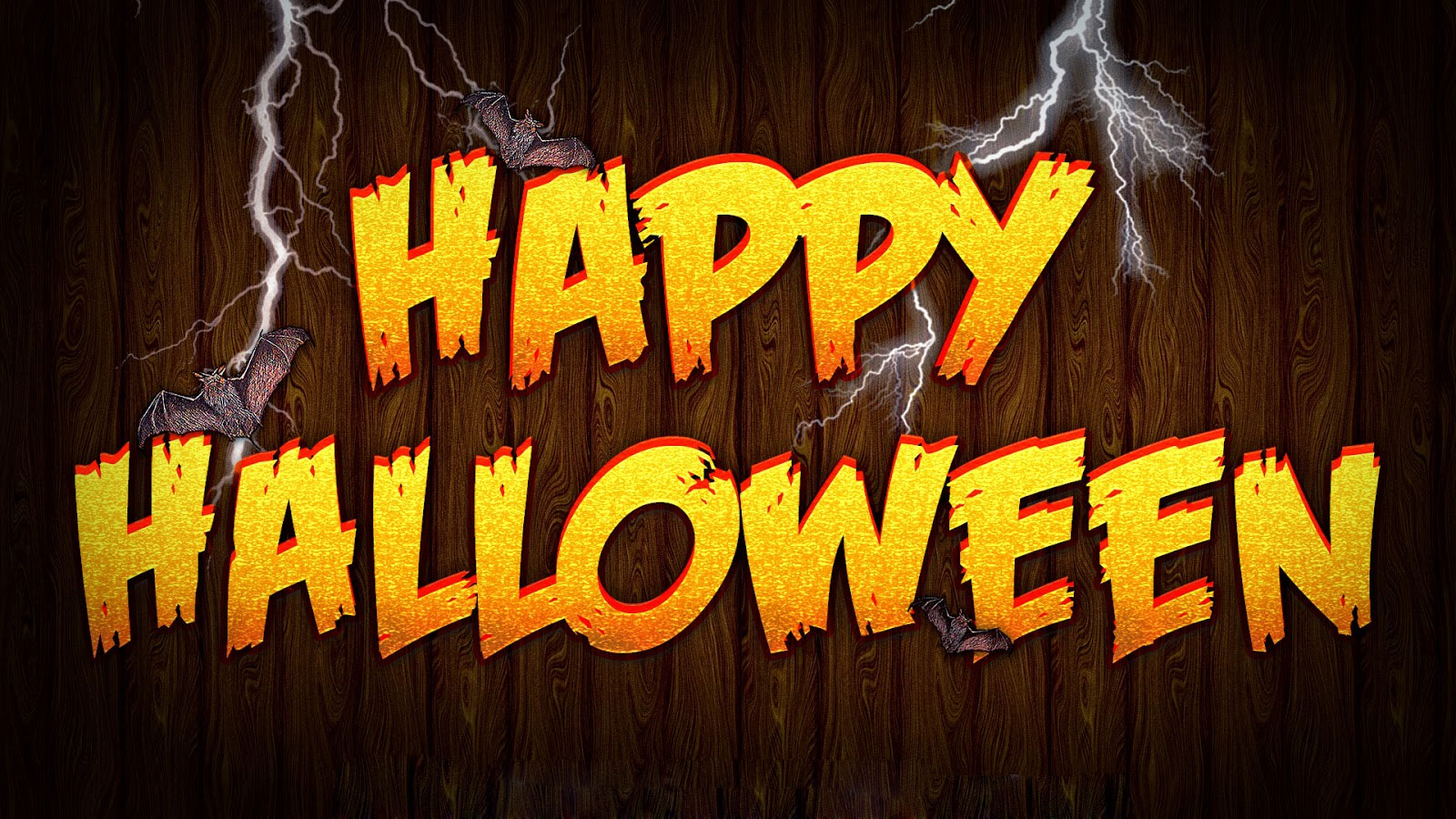 Image: ar-design-resources.blogspot.com
Jobee Ayub takes you step by step to making your typography absolutely Halloween-ready. Take a look at this typographic tutorial for Photoshop.
Well That Was Some Scary Stuff
And we mean scary good stuff to design your own custom flyer, invite, theme, goodie bags and more on this Halloween. When even Halloween t-shirt designers are hoping to capitalize on this season, graphic designers and event planners are not too behind. After all, this scaredy cat of a holiday is something… wicked, to quote the popular vernacular. Happy trick or treating folks.