As issues such as gender bias, lack of women in STEM, and gender wage gap are moved to the forefront of national conversation, women are coming out in alarming numbers to show their support for each other and to tell the stories of amazing women doing wonders for Female empowerment. This has resulted in a vast array of meet up groups, organizations, and websites, all geared towards facilitating women find co-founders, make connections, give advice, find mentors, network, and more, in a positive and safe environment designed exclusively for them. The pool of resources and information available to female small business owners, to help them advance their business, is getting increasingly deeper. Not to mention, many of these resources are available for free online. Here is a collection of 15 top-notch resources aimed at helping female entrepreneurs explore in order to grow, learn, and develop business opportunities.
1. SheWorx
SheWorx is an international platform bringing together motivated female change makers and entrepreneurs who are redefining the era of leadership. This website is great for all empowered females looking to glean fascinating breakfast sessions with fellow ambitious entrepreneurs. Even if you find no SheWorx session in your vicinity, there's no need to fret as you can always inquire your local chamber of commerce as to their whereabouts or peruse online for other breakfast sessions happening around you.
2. Lean In
Inspired by the book of a similar name, the Lean In website empowers women to believe in dreams and pursue their aspirations by making them focus on what they can accomplish, rather than dwelling on what they think they cannot do. It offers ongoing support and a bucket-load of inspiration to women to help them in realizing their ambitions. It is the underlying belief of the Lean in community that if women are offered enough support to confide in and openly speak about the adversities and problems they face, then we can create a better world for women and shape their career trajectories more effectively. So much positive energy crammed in one platform!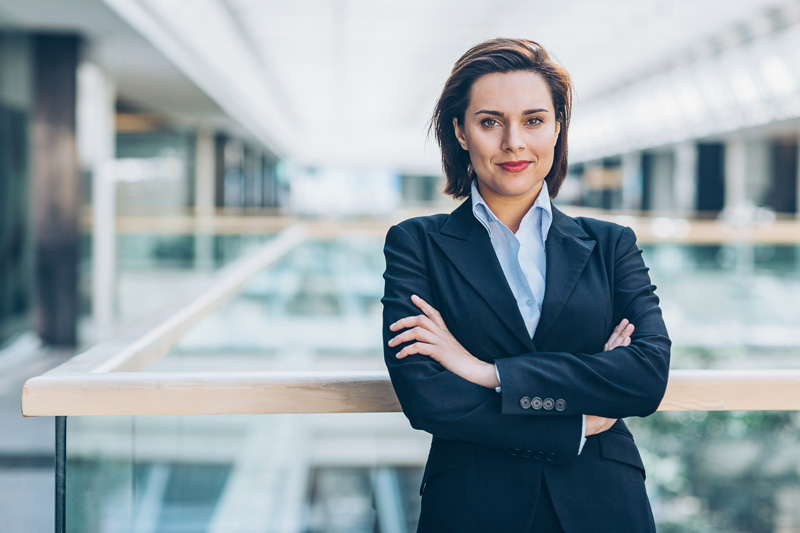 Image: iStock/Petar Chernaev
3. Plum Alley
This burgeoning crowd-funding platform was created to drive more venture capital towards women entrepreneurs. While, Plum Alley was initially launched as a platform to elucidate contributions and innovations of females in the technology industry, it later introduced crowdfunding and now solely focuses on women entrepreneurs and their market opportunities.
4. Female Entrepreneur Association
This website lets women glean a real-life perspective on running a business and is designed to empower women entrepreneurs. The core idea behind the Association is that women are bursting with a potential to reach the stars, and that instead of waiting for an opportunity to come knock at their doors, they have to turn ideas into opportunities. Replete with inspirational posts, the Female Entrepreneur Association offers a plethora of valuable insights to women aspiring to kick start their own business venture. Their motivational and inspirational posts are also a source of empowerment. For instance, the weekly Motivation Monday" segment, in which success stories of dreamers are shared; dreamers who made it big by realizing their dreams.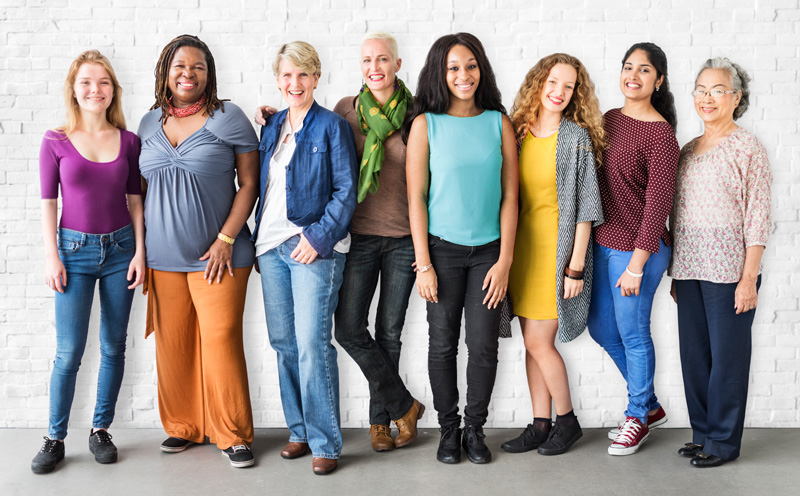 Image: iStock/Rawpixel
5. Stilettos On The Glass Ceiling (SOTGC)
Stiletto on the glass ceiling is all about supporting, empowering, and uniting women. The tight-knit community beings together a plethora of strong and successful women who help each other overcome adversity and shatter the glass ceiling. The blog is an ode to all the women in the world who defined their own versions of success. This popular online community of women is the perfect place to share tips, lessons, and success stories. The blog is centered on celebrating and fostering the progress and headway modern women have made. SOTGC should be your go-to place if you are a Female entrepreneur seeking support in realizing your dream.
6. Ladies Who Launch
Ladies Who Launch is a website geared towards women who have recently stepped into the entrepreneurial circle. The online resource is designed to help women breeze through all phases and steps of their entrepreneurial path. The website offers top-notch resources, tricks, and tips for launching a business, successfully running their organization into the future, and growing the company. Created by Victoria Colligan, Ladies Who Launch started as a simple blog that provided inspiration and advice to Female Entrepreneurs to successfully leap across their business journey. The website quickly amassed a vast network and has hosted a plethora of business workshops and live events to date.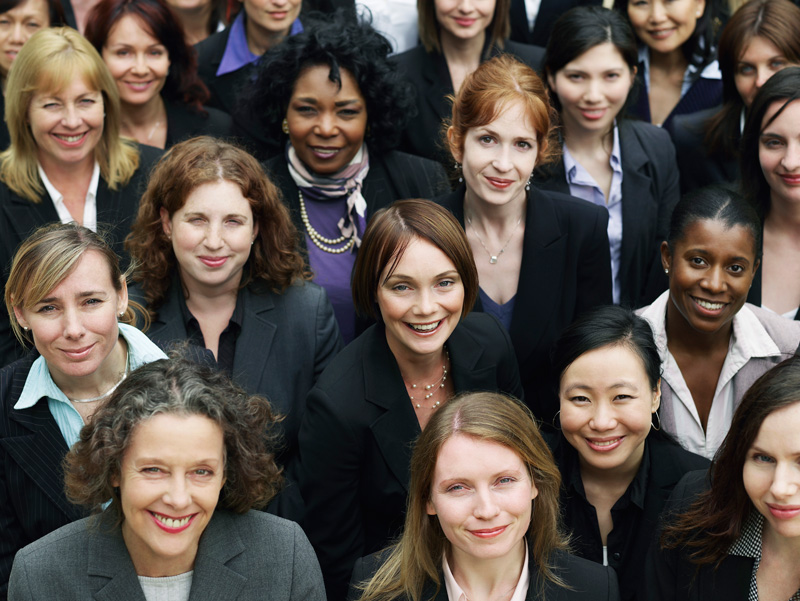 Image: iStock/IPGGutenbergUKLtd
7. She Owns It
She Owns It loves to hear the success stories of empowered women to serve as sources of inspiration for other women. Contributors from around the world come together on this global community to find solutions to the dilemmas plaguing women in entrepreneurial roles. The blog has amassed an out-standing collection of confidence-building articles in areas of branding, leadership, accounting, and marketing. It is the perfect place to discover the push you need to mold your dreams into reality.
8. Corporette
Look no further than Corporette if you are worried about how best to present yourself during a client meeting or in a potential investor pitch. The website serves as an online community for women working in both the entrepreneurial and corporate environments. Corporette promotes lifestyle, fashion, career, and marketing advice aimed at women in the workplace. Launched by Kat Griffin as a blog, the author is now the editor-in-chief and the publisher of the burgeoning business. She leverages her degree in both law and journalism and her wealth of experiences and skills to help female entrepreneurs succeed in their ventures.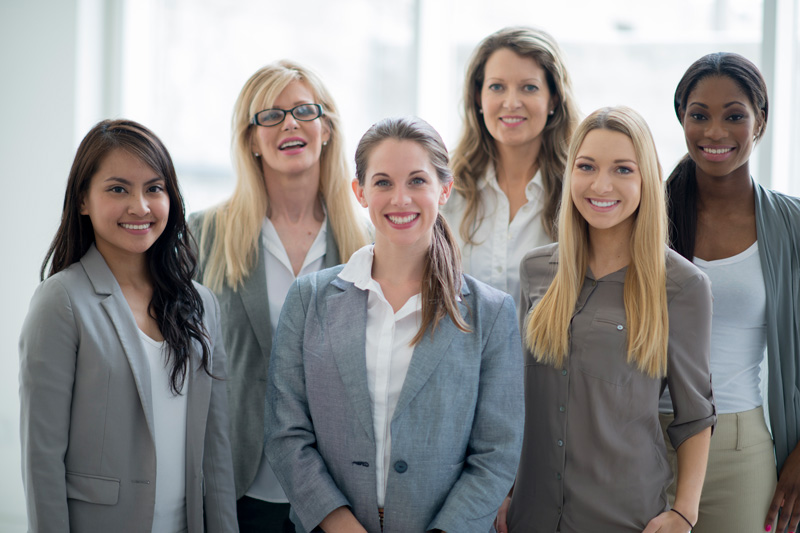 Image: iStock/FatCamera
9. In Good Company
In Good Company ensures that women entrepreneurs don't feel lonely or estranged when working from home or struggling to grow their business, by helping them connect with other female entrepreneurs from over the globe. The website has also launched a physical co-working space in New York with desk spaces and work offices that female entrepreneurs can use.
10. Catalyst
This not for profit organization is geared towards changing workplaces to alter the lives of women. Their mission is to expand opportunities for female entrepreneurs in business by creating more inclusive workplaces. They aspire to build an organization where all employees from diverse backgrounds can thrive. In addition to running an insight blog called Catalyzing, the work of Catalyst is rooted in research. Their research is focused on identifying challenges faced by women at work.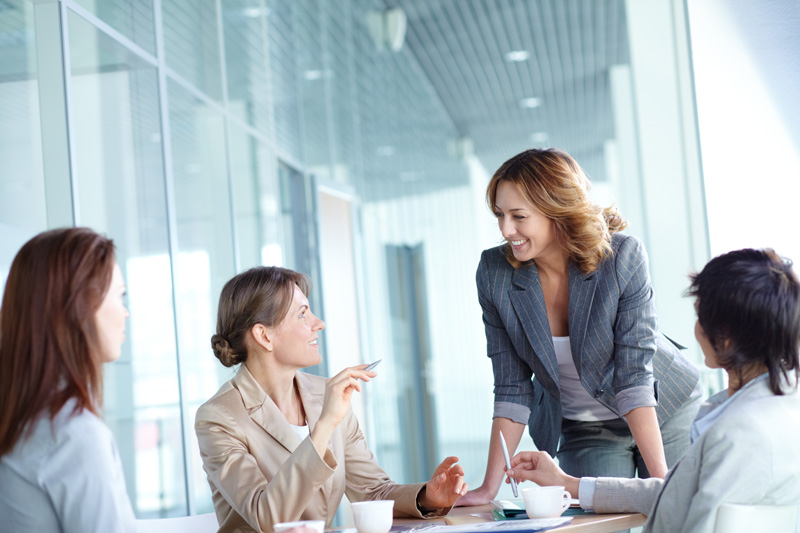 Image: iStock/shironosov
11. The Forte Foundation
Built as a result of collaborative effort between top business schools and industry-leading corporations, the goal of Forte Foundation is to aid women with potential excel in their careers. The foundation offers help, resources, and advice to women who are currently taking their MBA, or even are pre-MBA. The website includes their business 360 blog as well, which offers the pertinent poignant articles on becoming successful in ones careers, running a business, or starting a business. The foundation does great things for Female entrepreneurs, such as awarding a female business owner $10,000 for successfully pitching her business idea for a meaningful startup.
12. She Did It Her Way
While this interesting blog touts its extraordinary collection of interviews with leading women entrepreneurs who, to put it in their words, "did it their way", this falls short of describing the amazing website. She did it her way is a treasure trove of hard-won knowledge, drawing on a wealth of experience and insight of its members that all female entrepreneurs could dig in with gusto.
13. The American Business Women's Association (ABWA)
The American Business Women's Association is one of the biggest national organizations in the USA, geared towards promoting business women. With over 450 chapters sprawled across the country, ABWA's focal point is local leadership and networking, regardless of where you currently are on your entrepreneurial journey. For all Female entrepreneurs who feel like they are walking a lonely path, what could be better than meeting up with your peers to exchange inspirational stories and insights at a local event?
14. BizWomen
This wonderful online community permits women entrepreneurs and business executives to connect with each other and exchange confidences and business expertise and know-how. Bizwomen is an amazing place to find support, exchange ideas, and connect with other Female entrepreneurs across the United States or even in your vicinity.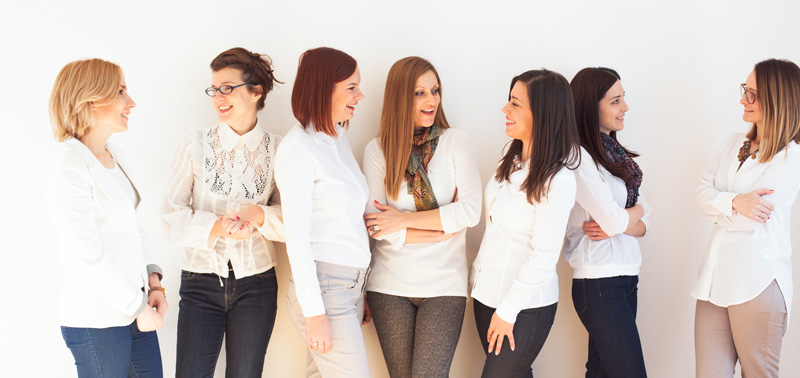 Image: iStock/Sneksy
15. Women 2.0
This popular media brand is perfect for the upcoming era of technology leaders. Founded in 2006, Women 2.0 has become a sprawling blog network where women innovators, investors, and founders share their expert tips and stories for each other. Women 2.0 also hosts regional meet-ups, startup competitions, conferences, and Google Hangout sessions where investors are pitched to by founders.
Can you think of more online resources that are designed to empower Female Entrepreneurs? Do let us know in the comments below.