We have recently been witnessing a plethora of artists creating whimsical adventures in adorable miniature worlds for us to get awed. Leveraging an assortment of toy props as well as an array of mundane objects, these artists can even make us question the reality of our existence. We are absolutely riveted to all things tiny; be it miniature houses, thumb sized haute couture ensembles, minute wedding cakes, minuscule pottery, microscopic needlework art, or adorable little sweaters. Which is why we bring you a splendid collection of 25 artists who are making us swoon with joy over their astonishing miniature creations.
While you have seen Lego artists designing mammoth, larger-than-life sculptures, it's time to behold the world of miniature art!
1. Tatsuya Tanaka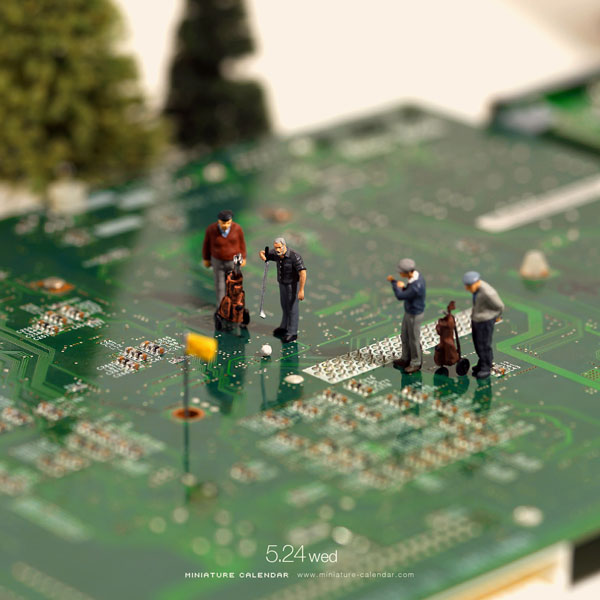 Image: Tatsuya Tanaka
In 2011, Japanese Art director and photographer Tatsuya Tanaka realized his penchant for miniature art and started creating his awe-inspiring miniature dioramas. Four years later, the artist still adds to his diorama collection on a daily basis, and his creations are getting ever stranger and more creative; a mango slice suddenly becomes a small island bedecked with a palm tree, a circuit board is converted into a golf field with actual players, and a rolled up magazine is miraculously transformed into a wave for a surfer! The photographer's knack lies in imagining everyday objects in ingenious ways and his fantastical childlike imagination leaves us enthralled. Don't forget to check out his Miniature Calendar series every day on Instagram and prepared to be amazed!
2. Thomas Doyle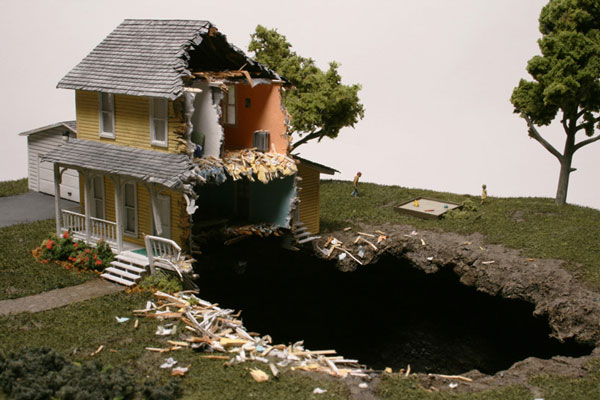 Image: Thomas Doyle
American sculptor Thomas Doyle has been famously crafting splendid isolated spaces and microcosmic idyllic scenes which have been devastated by calamities and catastrophes. His 1:43 scale series feature tiny human figures, immaculate green landscapes, over-the-edge and buried houses, and demolished estates. Doyle's unsettling works are sometimes sealed under glass, and exude a prurient feel as the large-as-God observers look down upon frightening and strange moments in the lives of people as a shady intruder loiters outside their windows or their homes are destroyed and shattered down to the ground. These moments in time are blurry and distorted, wrapped in a dreamlike atmosphere!
3. Willard Wigan
Dyslexic Artist Willard Wigan gives a whole new meaning to thinking outside the box with his micro sculptures, tiny to the extreme that most of his creations could easily fit inside a miniature box! He has incredulously recreated scenes from pop-culture and Bible. His art sometimes occupy the head of a pin, like the sculpture of Homer hoisting Bart Simpson into the air, or the eye of a needle housing snow white and the seven dwarfs. Those creations are so miniature that they can only be viewed under a high-powered microscope. His unique perspective and ingenuity have earned him money, fame, appreciation, and respect from people around the world.
4. Lim Pui Wan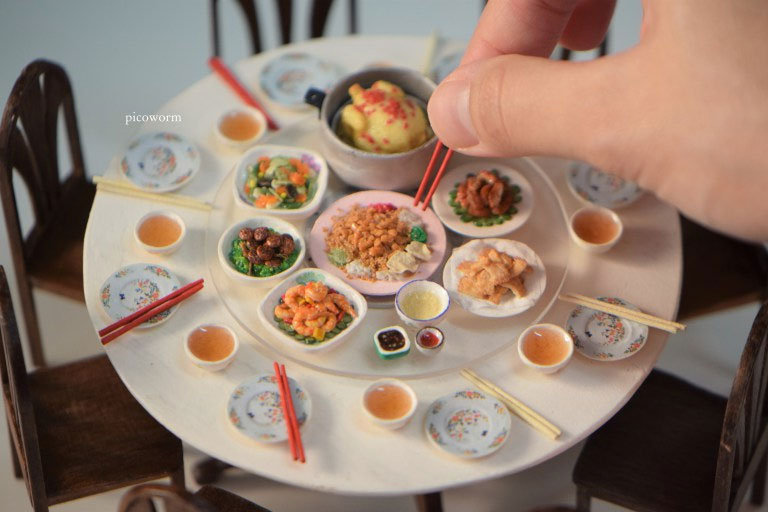 Image: Lim Pui Wan
Going by the name PicoWorm, the Malaysian clay art hobbyist is making people crazy over her miniature designs which she regularly posts on her myriad social media platforms. Her artist name is inspired from pico- a terrifically small unit in metric system-, and worm taken from a "bookworm". She crafts her life-like foods out of air dry clay and paints over them with acrylic. She displays her amazing creations in her realistic doll-sized provision shop, reminiscent of the retro looking mom-and-pop outlets sprawling all over Singapore and Malaysia, complete with Coca-Cola posters and a calendar at the back.
5. Daniel Agdag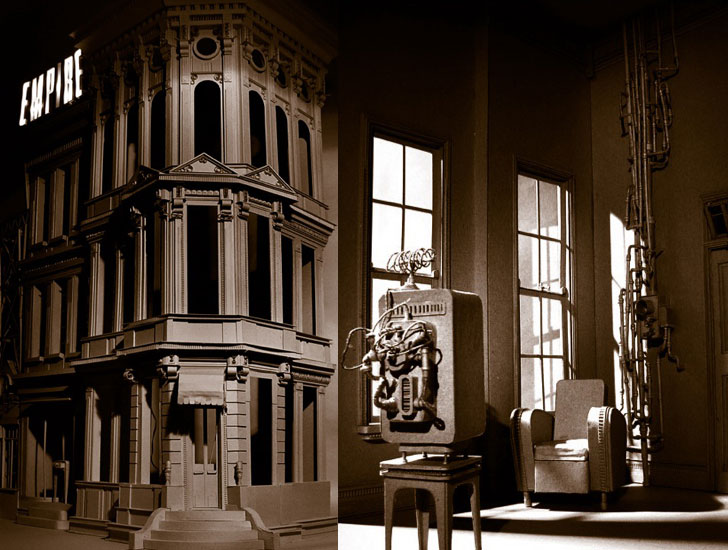 Image: Daniel Agdag
Daniel Agdag has beautifully designed a series of astoundingly detailed sculptures using just PVA glue and sliced cardboard, and named his collection 'Sets for a Film I'll Never Make'. The Melbourne-based award-winning film-maker and artist flaunts his breathtaking talent and eye for detail with these accurate collections of miniature models of potential film sets. Featuring buildings and industrial machinery, the pieces in his miniature models are created in the art deco style that when photographed, makes the models look like they have just stepped out of a vintage film-noir.
6. Rosa De Jong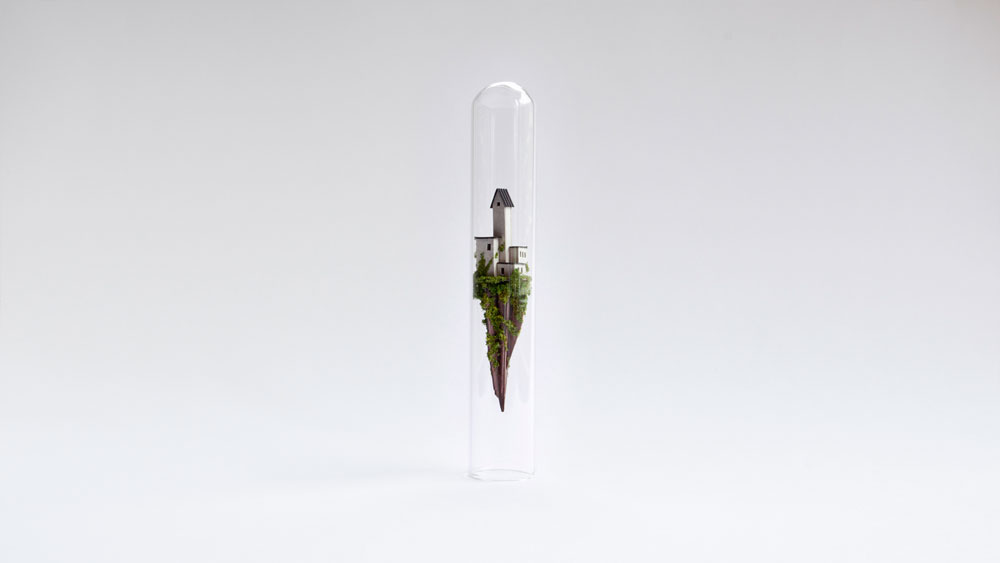 Image: Rosa De Jong
Nothing leaves the eye riveted to the spot more than artistic creations that are so much shockingly smaller than life. Artist Rosa de Jong has ingeniously leveraged her numerous talents to create Micro Matter: a series of miniature models featuring stunning architecture set against a backdrop of lush greenery. Her sculptures are so tiny that one can fit them into test tubes snuggly, as they continue to capture the gaze with their vertical, clean lines. Each creation portrays a different incarnation of how industry meets nature, and depicts a snapshot of Mother Earth and manmade architecture and construction that lies upon its surface.
7. Joshua Smith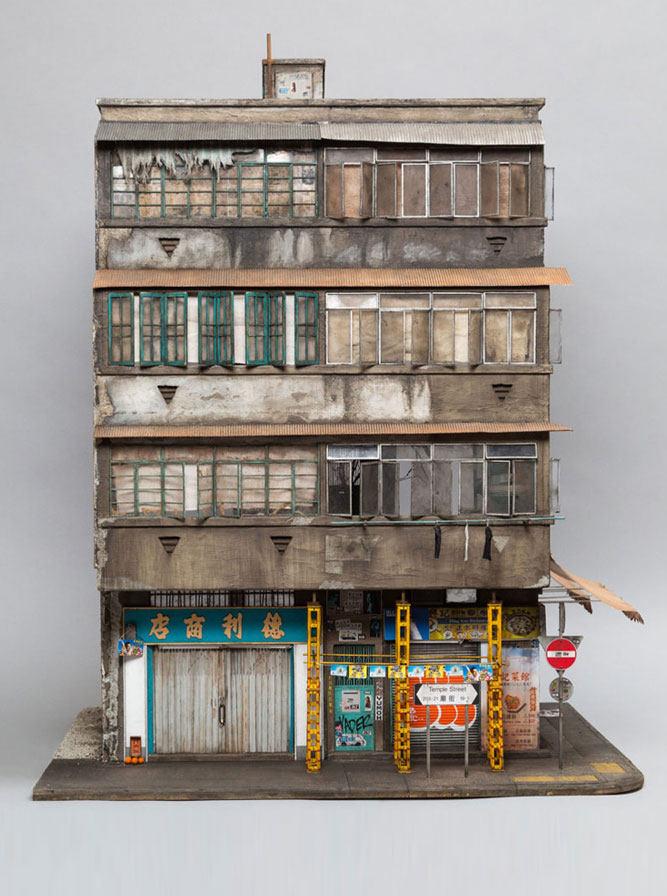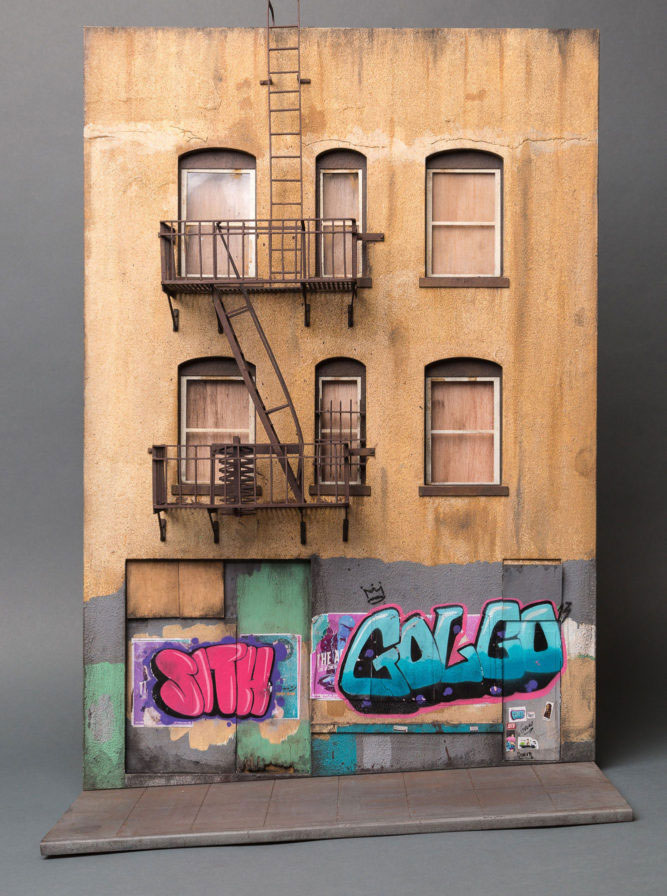 Image: Joshua Smith
Artist Joshua Smith works at 1:20 scale to create painstaking works that beautifully embody the layered realities of urban settings in myriad cities such as Los Angeles, Sydney, and Hong Kong. His miniature buildings perfectly depict the detritus and details left by the diverse population of those cities, introducing elements of the city's street artists, inhabitants, and workers, which are visible through details such as the heavily graffitied exteriors, road sign posts, and takeout food sitting on the roof of the building.
8. Matthew Albanese

Image: Matthew Albanese
It is not an exaggeration to say that perhaps no artist alive could procure such breathtaking and amazingly life-like scenarios than Matthew Albanese. The artist has been meticulously crafting such detailed models for the last five years for his series titled "strange Worlds." From a very young age, Matthew developed a penchant for things of small scale, movie magic, and movie miniatures. His shot of a raging lightning storm striking over a lake would leave your jaw hanging open at the enormity of his creation. The artist employed black painted piece of Plexiglas, etched with bolts of lightning, to create a dramatic effect of light flashing through. Using mundane, everyday objects, combined with strokes of ingenuity and a mastery of photography, Matthew has created such masterpieces which never fail to amaze no matter how many times you watch his videos detailing the industrious process!
9. Michael Chesko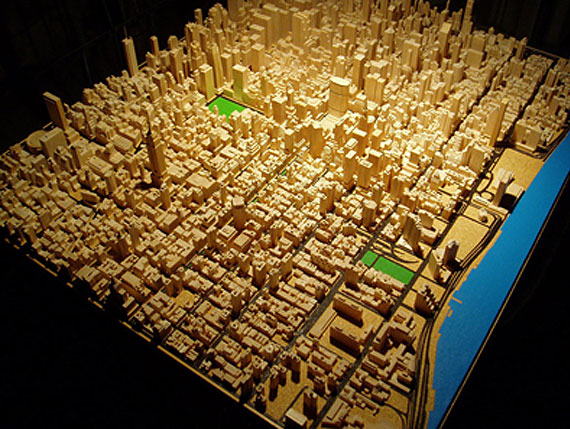 Image: Michael Chesko
While working in the early 1980s as an Engineer for Motorola, Michael Chesko developed an affinity for miniatures, which ultimately led to the creation of an extensive imaginary city named Britannica! Using just fingernail files, Xacto blades, and Balsa wood as his tools and mediums, ten years of pure creativity made him realize that instead of daydreaming or lusting after fantasy, he could in fact demand the exactitude of reality? His most ambitious work to date, Midtown Manhattan, is a testament of what sheer creativity mingled with ingenuity can achieve.
10. Anja Markiewicz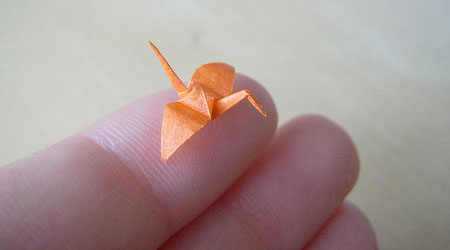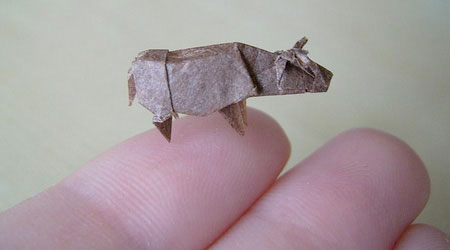 Image: Anja Markiewicz
German artist Anja Markiewicz is famous for creating mesmerizing miniature sculptures out of paper, each only a few millimeters in size. Her stunning tiny origami creations resemble various flowers and animals, and leave us wondering at the level of detail found in her works. As a master in Nano origami, most of her creations are so painstakingly tiny that she often presents her models with a magnifying glass, so that people could appreciate the elegance and beauty of them.
11. Michael Yurkovic

Image: Michael Yurkovic
An industrial designer by trade, Michael Yurkovic's studio is an epitome of a typical craftsman's workshop, replete with all its trappings- swaths of leather, strips of wood veneer, a lathe, exacto knives, and soldering iron-, but with a tiny difference; each meticulously crafted piece adorning this creation could fit snugly in the palm of your hand. Yurkovic makes extraordinarily lifelike reproductions of objects and furniture at a 1/12th scale, or even smaller. The exquisite creations depict Michael's eye for detail.
12. Illiane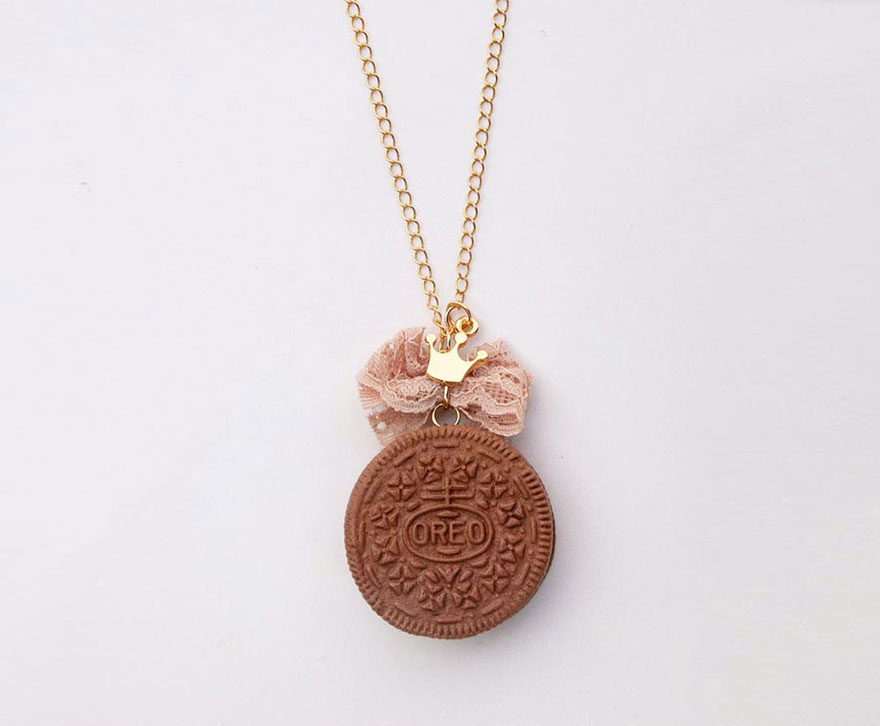 Image: Illiane
Iliana is a big food aficionado and loves to bake, cook, and even sculpt food. She combines her love for food and creating miniature art to craft unquestionably impressive pieces; intricately carved Oreo, cherry pie, or Nutella toast pendants, vibrant macaron earrings, teacup rings complete with a doily and saucer, and other bling that resemble real food. The best part about her jewelry pieces is that they allow you to keep your favorite treats with you at all times without fear of them going bad! Not to mention, her jewelry pieces look incredibly gorgeous and detailed!
13. Jill Orlov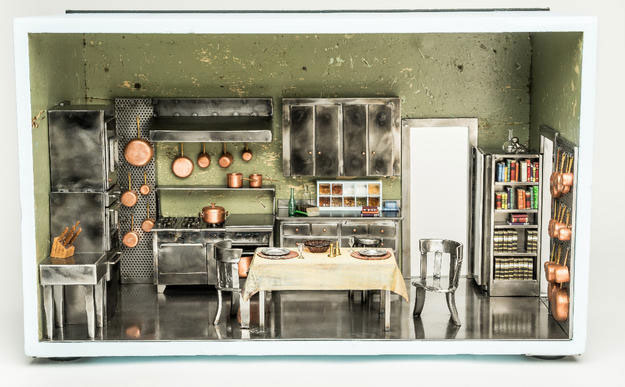 Image: Jill Orlov
Artist Jill Orlov is an award-winning and classically trained sculptural furniture designer, architect, and talented miniaturist. All her creations leverage cast metals and hand-made mild steel that she makes herself, in addition to reclaimed objects including plumbing parts, vintage wooden drawers, and other castaways that she had salvaged. As part of her fine art miniatures exhibition, titled "Those were the Days," Jill drew her inspiration from the iconic pop culture television studio sets and set about to refabricate their ambience and environment as 1/12th scale shadowboxes. Crafted almost out of steel, save the spices, glassware, and books, the vignette also includes cabinetry, steel appliances, copper pots, and a draped copper mesh table cloth.
14. Lucy Francis Maloney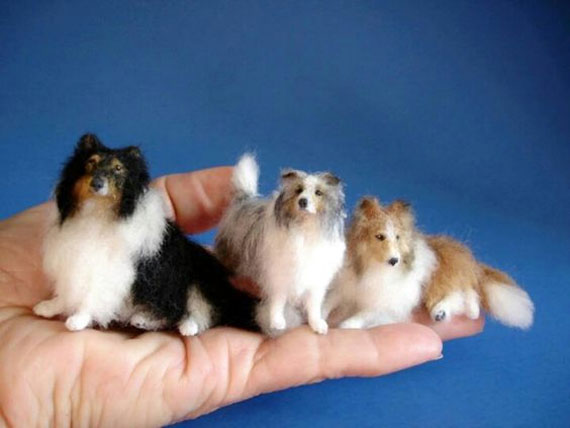 Image: Lucy Francis Maloney
Saint Paul, Minnesota based Dog lover Lucy Francis Maloney has found a clever way to help pet owners cope with the grief of losing a pet, by crafting incredibly life-like, miniature replicas of their deceased dogs. The 61 year old artist has created more than 150,000 handmade models of pooches that would even trick owners into believing that their beloved pooches have risen from the grave, since these miniatures are so chillingly life-like, albeit in miniatures. Using old photographs, Lucy can easily resurrect dead dogs to present as furry little mementos to their owners. She uses chicken wire, yarn, and an assortment of materials to mimic the coat, including real dog, baby camel, cashmere, and Alpaca hair.
15. Miguel Zavala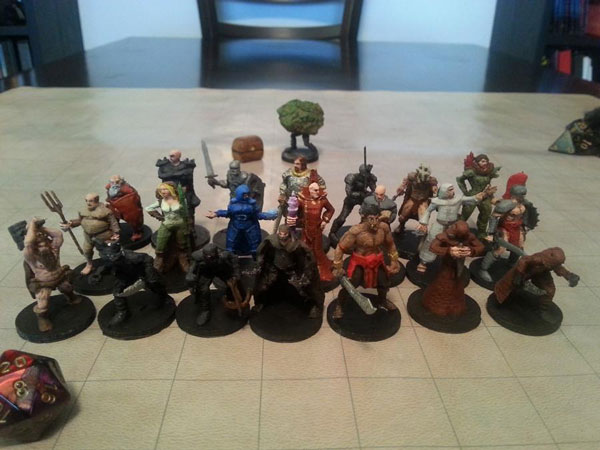 Image: Miguel Zavala
Most players would kill to get their hands on industriously crafted miniatures when playing tabletop RPGs, to help them visualize distances and add dimension to their games. Miguel Zavala is one such hardcore Dungeon & Dragons aficionado who took it upon himself to make the world of gaming a better place by leveraging his knack for 3D design and printing! Miguel has actually created a library of every monster from the game as 3D-printable miniature patterns which are available to other players. In addition to the entire monster manual, the library includes all the NPCs from Appendix B and creatures from Appendix A!
16. Helen Sandow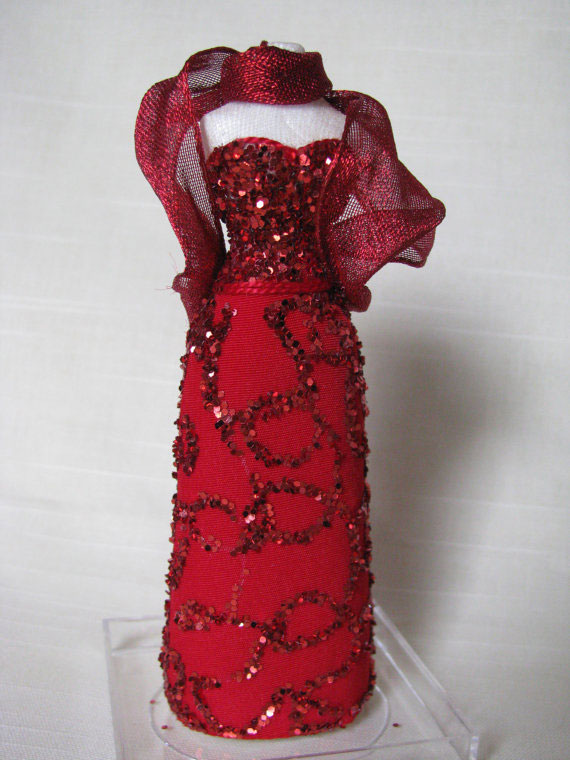 Image: Helen Sandow
Even an Anorexic model would have to starve her way inside Helen Sandow's petite and hearteningly tiny haute couture evening gowns. Embellished with dazzling beadwork, imported satins, and scintillating Czech crystals, her tailored creations are fashioned to fit thumb-sized mannequins. Collectors are clamoring to get their hands on her meticulously crafted miniatures of designer apparel, and 15 of her designs have been chosen to feature in the Miniature Museum of Taiwan.
17. Jon Almeda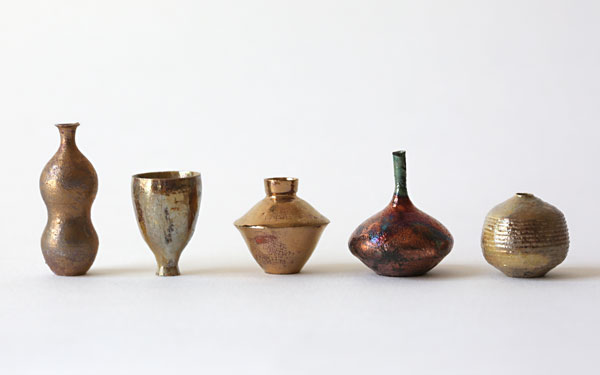 Image: Jon Almeda
Ceramic Artist Jon Almeda goes all the way over the top with his incredible miniature pottery, and uses a custom designed 'curio wheel' that he finally got working after trifling years of prototyping. The machines features a 2 inch aluminum wheel head and a top-notch German motor. Creating miniatures allows the artist to focus on the form and shape of a piece. The artist rather enjoys this meditative form of creation as he marvels at creating tiny bowls and vases that without any context or scale resemble their larger counterpart in proportion in detail.
18. Joe Fig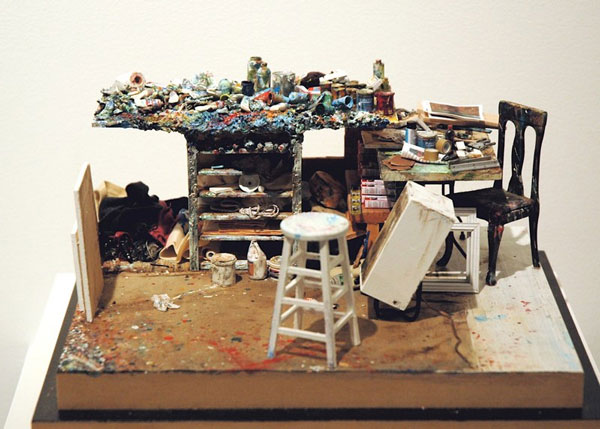 Image: Joe Fig
New York based sculptor and painter, Joe Fig, has taken it upon himself to visit celebrated Artists in their studios, take painstaking measurements, shoot photographs, and ask personal questions about their habitats, so that he could craft his breathtakingly stunning and accurate dioramas. Fig has been creating these incredible dollhouse-sized models for over 10 years, and each of his meticulous, expressive, and tiny models reflects back on its owner, with each souvenir or trinket giving us some insight into the lives of artists and their work processes.
19. Althea Crome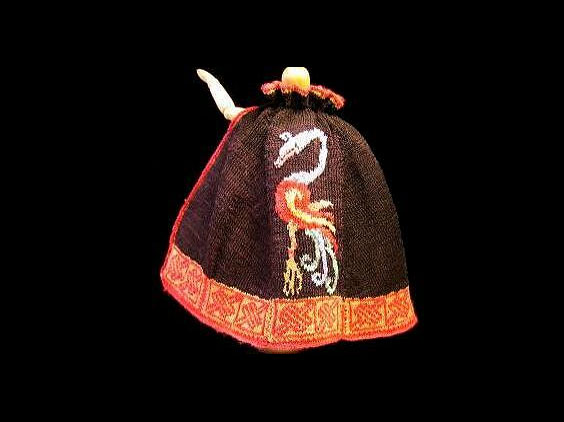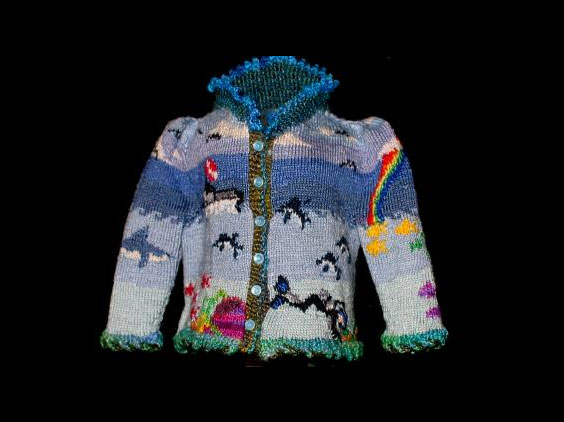 Image: Althea Crome
Anybody who has watched the stop-action animation feature, Caroline, would have noticed the adorably tiny clothes, but has anyone ever wondered how they were created? Not only do those endearingly tiny ensembles warm our hearts, their creation is pretty amazing in itself. Wielding tiny knitting needles, miniature knitter Althea Crome is the brains behind these stunning sweaters, each of which takes months to complete.
20. Shay Aaron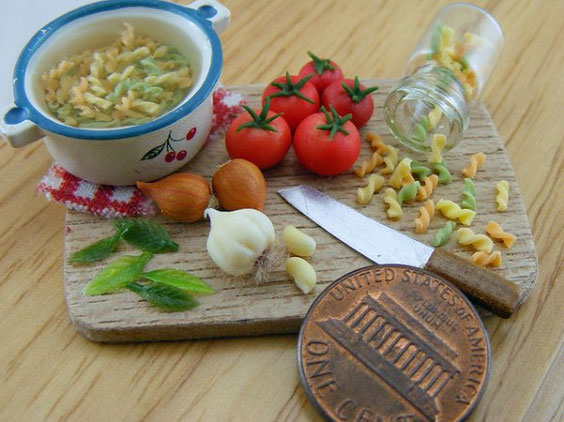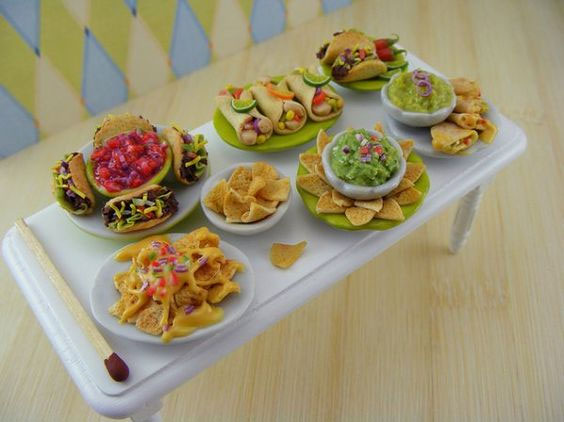 Image: Shay Aaron
Brilliant Israel based artist Shay Aaron crafts drool-worthy miniature food platters that would make you all rumbly in the tumbly. Her food platters look so amazingly stunning and life-like that hunger pangs kick in every time we witness her creations. She has crafted beautifully handmade designs of eggs, vegetables, burgers, pasta, nachos, pies, steaks, and pretty much all sorts of food artworks you can think of.
21. Kurt Moses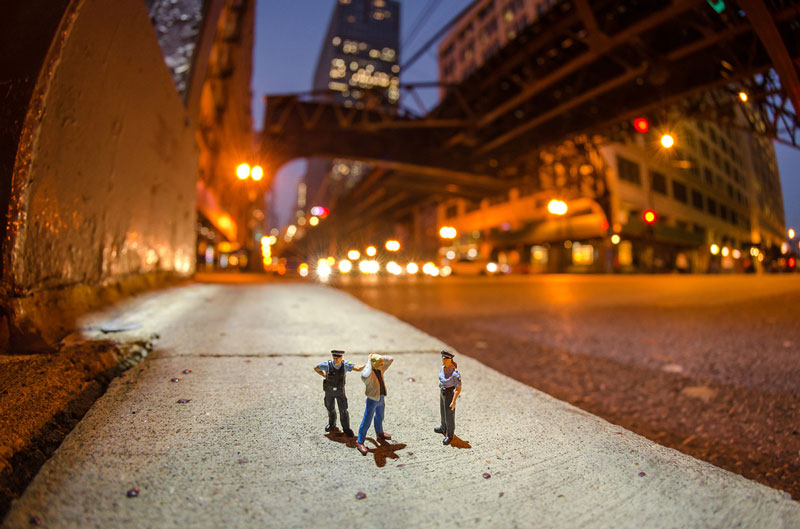 Image: Kurt Moses
Hailing from St. Paul, Minnesota, Artist Kurt Moses has created a series titled "Un Petit Monde", where he arranges tiny dressed up people to recreate scenarios in a larger-than-life world. Instead of using Photoshop or tilt-shift photography, Moses sets up his everyday scenes under natural light in real world. The photographer loves to narrate stories through his works and actively brings his fantasies to reality by creating a storyline and then capturing an evocative photo that helps viewers draw their own conclusions about what they had witnessed.
22. Steeve Wheen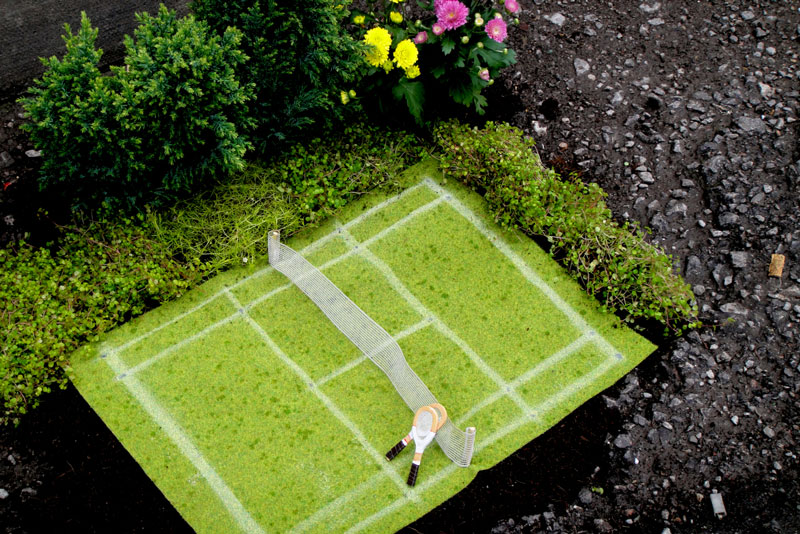 Image: Steeve Wheen
Commonly known as the Pothole gardener, Steve Wheen is another name in the growing number of people taking up the hobby of guerilla gardening, clandestinely transforming hidden and drab spots of the city into refreshing and stunning mini gardens that are grabbing attention all around the world. Steve's awe-inspiring work focuses on covering rather unpleasant potholes with gardens, redolent with plenty of tiny props for invisible little people, the supposed inhabitants of a tiny world. Steve has compiled his various projects and works in a book titled, "The Little Book of Little Gardens."
23. Rachel Dyke
It goes without saying that your wedding cake is rather the highlight of the event, yet none is left for your eyes to savor after a long night of dancing and merriment. Would you want to preserve such a masterpiece forever as a keepsake? The freelance cake decorator for Charm City Cakes Los Angeles, Rachel Dyke, has the perfect solution to this nostalgic wish. Her teensy miniature cakes, small enough to fit inside the palm of your hand, are the perfect reincarnation of your wedding cake, replicating every last detail. Her intricately detailed models are crafted using acrylic paint, polymer clay, bits of jewelry, and a lot else she finds in the flea market.
24. Salavat Fidai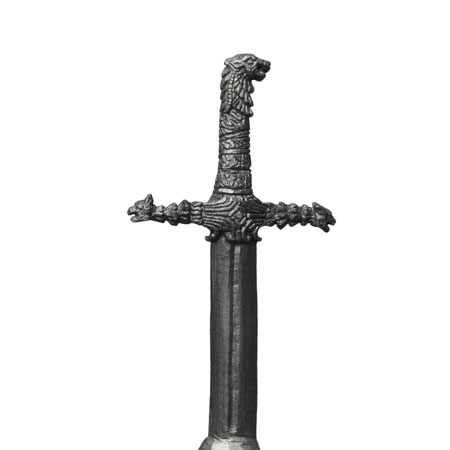 Image: Salavat Fidai
After getting laid off from his corporate job, Russian Artist Salavat Fidai from the Ural Mountains took up the hobby, and now a flourishing business, of carving the tips of graphite pencils to craft jaw-dropping sculptures of movie characters, landmarks, and animals. His models are so intricate that one can only wonder at the level of diligence such an artwork entails.
25. Brooke Rothshank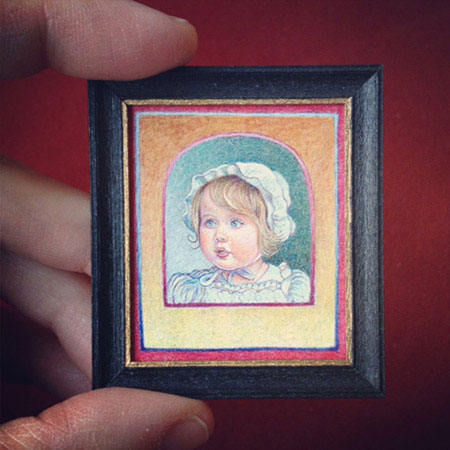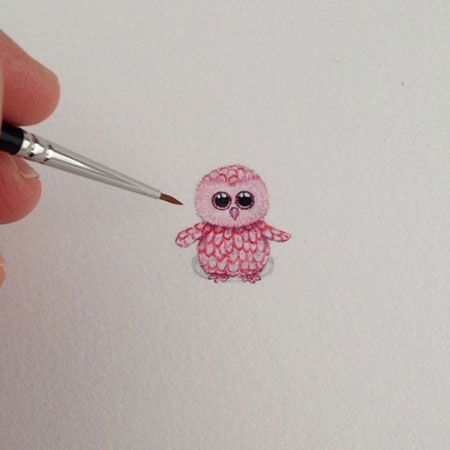 Image: Brooke Rothshank
Teeny weensy things catch our fancy, which is why Artist Brooke Rothshank has taken to creating miniature portraits after she visited a doll house miniature show almost 11 years back. Her highly detailed and incredible oil and Acrylic miniature drawings have earned her a scholarship in the International Guild of Miniature Artisans School. Recently she has committed to drawing one amazing painting for each day of this year and we are loving it!
Can you think of more amazing artists creating breathtaking miniature art? Do let us know in the comments below!