Futuristic fonts, heralding the onset of future, are usually forward looking, ultra-modern, and chic! It comes as no surprise that a plethora of novel cover designs, posters of science fiction movies, and start-up web 2.0 companies leverage futuristic style fonts in their logos, titles, and headlines. This can be best exemplified by the titles or logos of TV series and movies, such as Blade runner, Star Trek, Back to the Future, and Star Wars.
Selecting a typeface that belongs to the future is the most exciting part of your Design! Since contemporary design fuels our imagination to push boundaries and never cease wondering, futuristic typefaces are perfect for breaking the mold in extremely creative and mesmerizing ways. If you are in the throes of selecting one for your current design venture or a wow-worthy retro web design, here we have rounded up 25 futuristic and free fonts that can lend an aura of modernity to your designs:
1. Anurati
Designed by Emmeran Richard, Anurati is an exquisite typeface that perfectly can be used for both commercial and personal use. This all-purpose font is best employed for poster designs and headlines.
Pro Tip: As seen on Behance, you can use this font to exhibit typeface set over color blocks or imagery, in order to lend a futuristic composition to your artistic projects
2. Luciana
Designed by Manh Nguyen, the monospaced Luciana is an excellent set of swashes coupled with ultra-light strokes, lending it a dynamic and feminine feel. The typeface incorporates uppercase, lowercase, symbols and numbers to express your work. The typeface is fully editable and can be downloaded free of cost on Behance.
Pro Tip: Use it as a display face, on a poster, or throw in a couple of alterations to transform it in to a mesmerizing monogram for you next logo.
3. Astronaut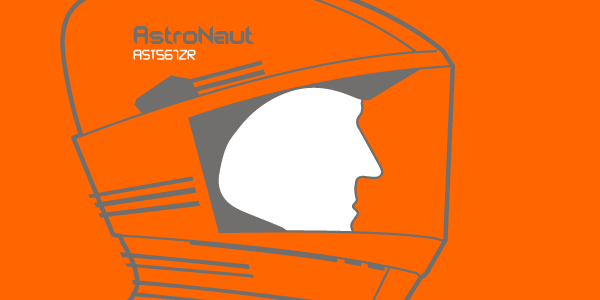 Designed by Jonathen Hill, Astronaut is a tech-savvy, contemporary typeface. Its angular construction takes after a plethora of science fiction movies, including Minority Report, Alien, Blade runner, and 2001: A Space Odyssey. It incorporates Lowercase, Uppercase, punctuation, numerals, and a few extended characters in dotted form. It also features multiple weights and has an excellent Latin language support. 
4. Lazerz Additktz
.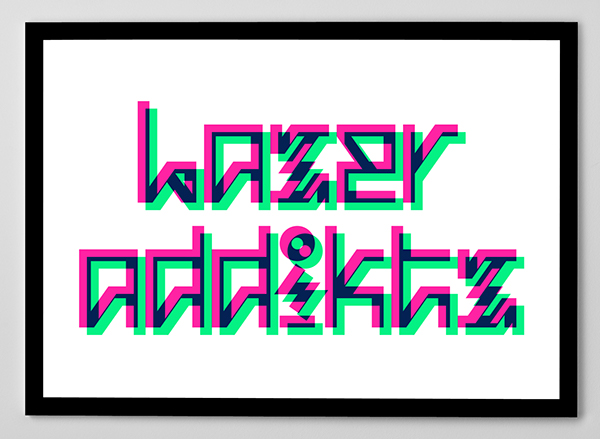 Nothing speaks 'star wars' louder than Lazerz Additkz. Designed by Alan Cheetam, Lazerz Additkz is an all lowercase futuristic style font, incorporating both numbers and alphabets. This font is best for any application that oozes retro or digital finesse.
Pro Tip: You can witness this typeface in all its glory on Behance, where it is portrayed through a series of cool treatments and GIFs that can help you comprehend its potential applications! "May the Force be with you."
5. Blanka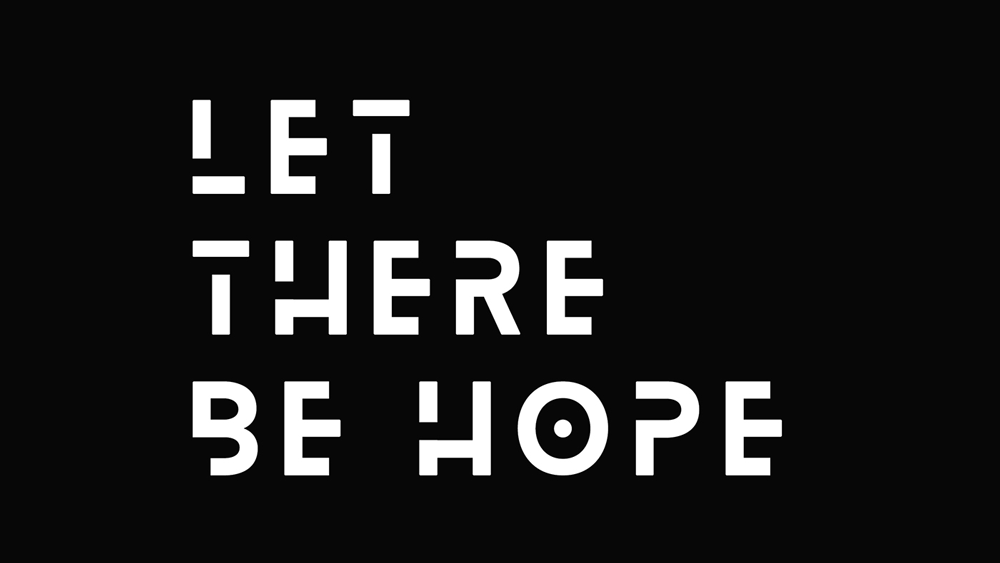 Designed by Emmeran Richard, Blanka is a minimalist typeface. The bits missing in the letterforms leave much to imagination and make the font appear playful.
Pro Tip: when setting a large headline, the differences in this font can help your commercial projects take on a more professional aura. In addition, this modern typeface is also apt for designing personal websites.
6. Break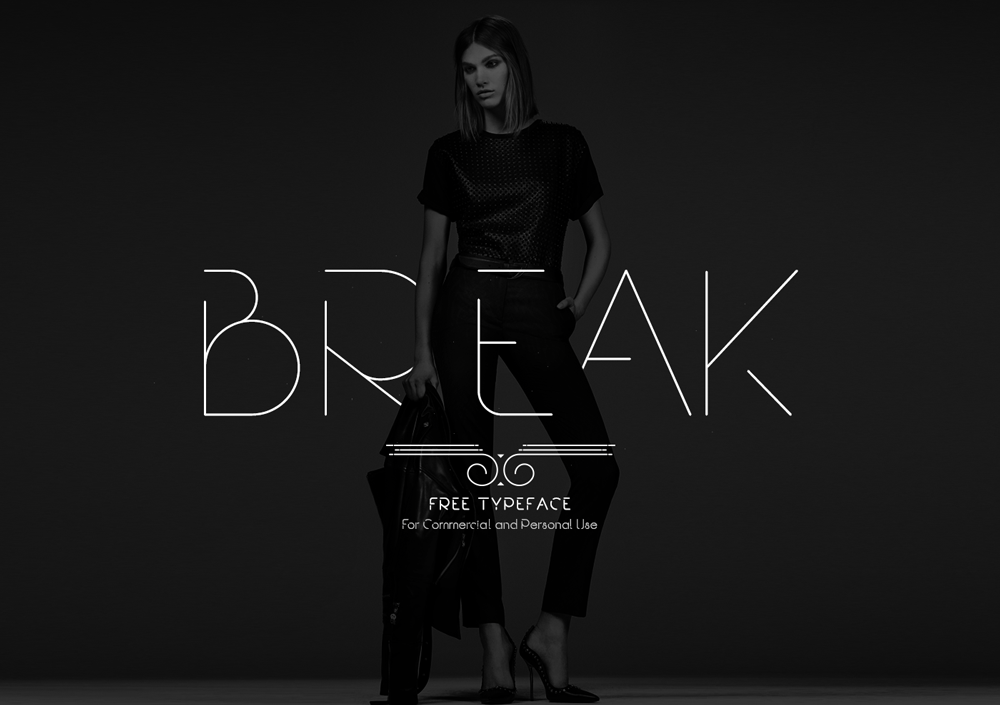 Created by designer Rajesh Rajput, Break incorporates Symbols, numeric, Lowercase, Uppercase, and five weights, ranging from Extra light to bold, to be used in a wide array of design projects.  The lines of this font are interspersed with distinct breaks in between, where the mind feels the urge to fill the negative space with the rest of the letter form. This free font will make sure your designs look constantly out of the future.
7. Atlantico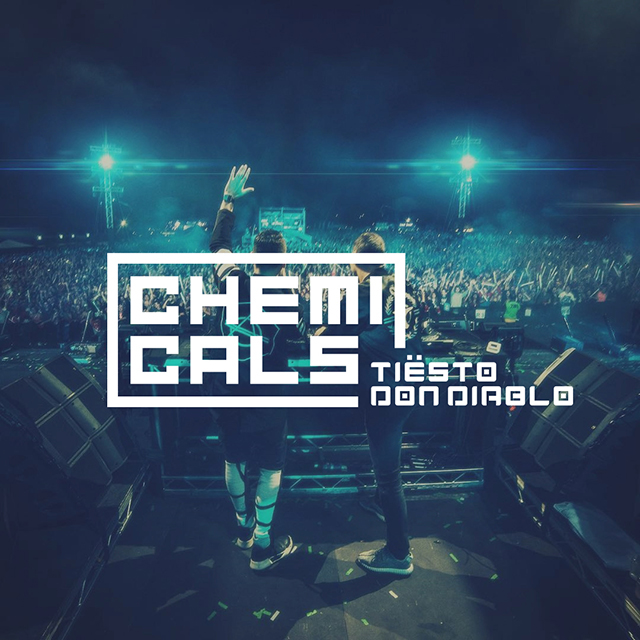 Inspired by the vast Atlantic and also designed by Manh Nguyen, Atlantico is an amalgamation of a geometric sans-serif set of fonts. Its bold and thick letterforms, with both square and rounded ends, place it center and front of any design that uess it.
Pro Tip: The next time you are designing for EP or a dance music festival, be sure to keep Atlantico in mind.
8. Elixia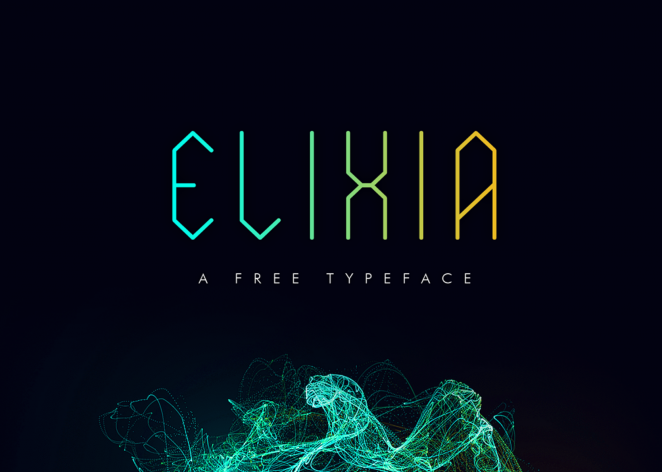 Designed by Kimmy Lee, the typeface Elixia incorporates both Upper and Lower cases, is built using hexagons, and comes with a couple of stylistic alternatives for certain glyphs. Elixia helps create an archaic and mystic feel in all design projects and makes them appear futuristic to the core.
Pro Tip: Try using Elixia as a decorative display font and watch it work wonders on your design!
9. Ailerons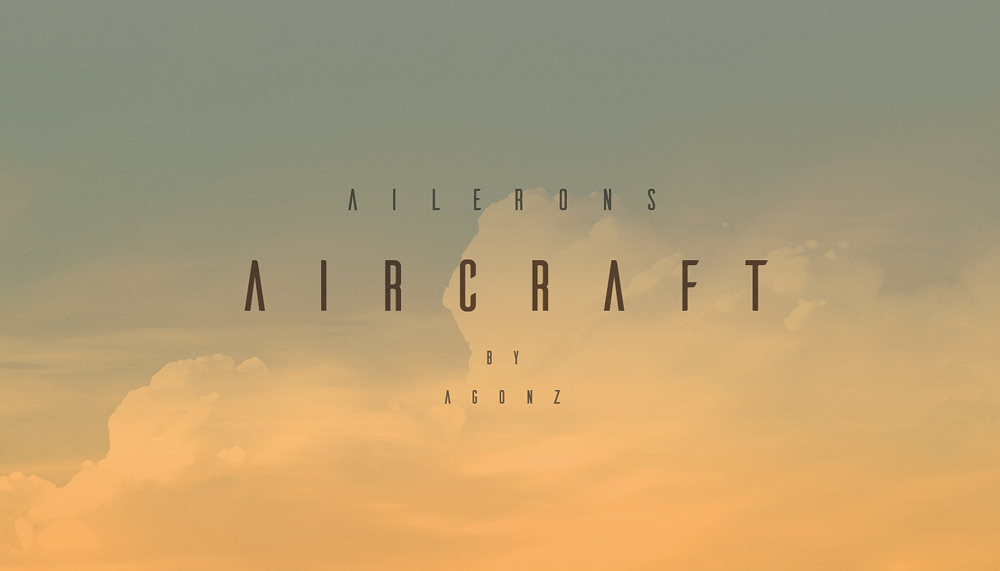 Designed by Adilson Gonzales De Oliveira Junior, Ailerons is a stylish, clean typeface that can stylize any headline quickly with its beautifully tall letterforms. Inspired by the aircraft models from the 40s, the font was originally designed as an experimental project of air models.
Pro Tip: If you want to accentuate all the exquisite details that go in to the making of each glyph, set it at a larger size in your designs.
10. Nidus Sans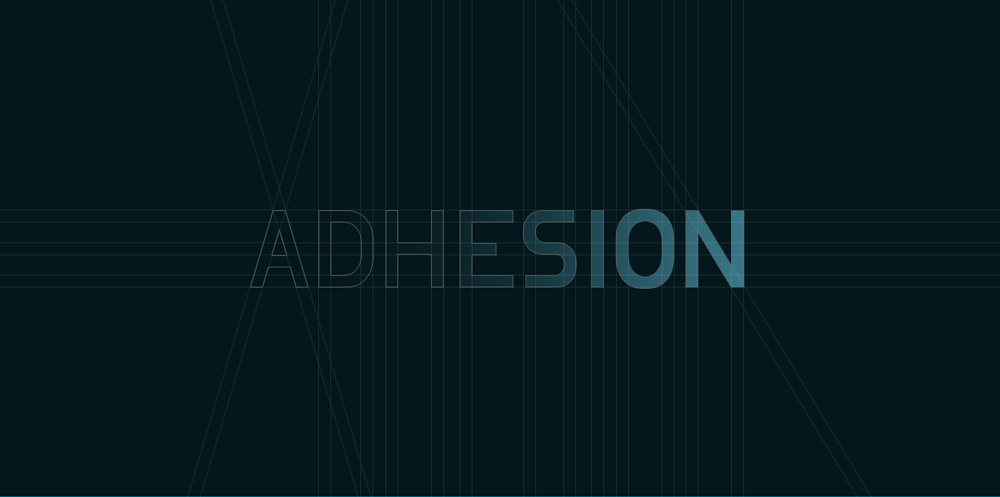 Designed by Leo Ryberg, the geometric, modern Sans-serif of Nidus Sans, is engineered for high legibility. Not only does it help set small blocks of body copy, it also works perfectly well as a display face. Try giving Nidus a try if you aren't particularly smitten with extremely expressive typefaces.
11. Zelda
Inspired from the Sans-serif family, ZELDA is yet another minimalistic typeface designed by Jabir J3. The futuristic font coms with five styles, ranging from Bold Line, Outline, fill, and bold to regular, and also include a plethora of alternatives.
12. Raptor Sans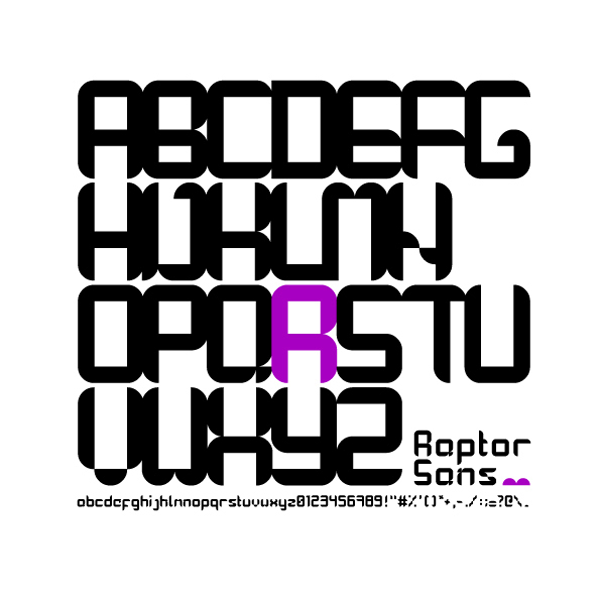 Raptor sans is futuristic, simple, readable, bold, and straightforward at the same time. Panos Voulgaris, the genius behind this typeface, recreated book covers from the 60's and 70's on Behance to portray the relevancy of Raptor Sans.
Pro Tip: Give Raptor sans a shot if you want to add a retro undertone to your futuristic pieces.
13. Beyno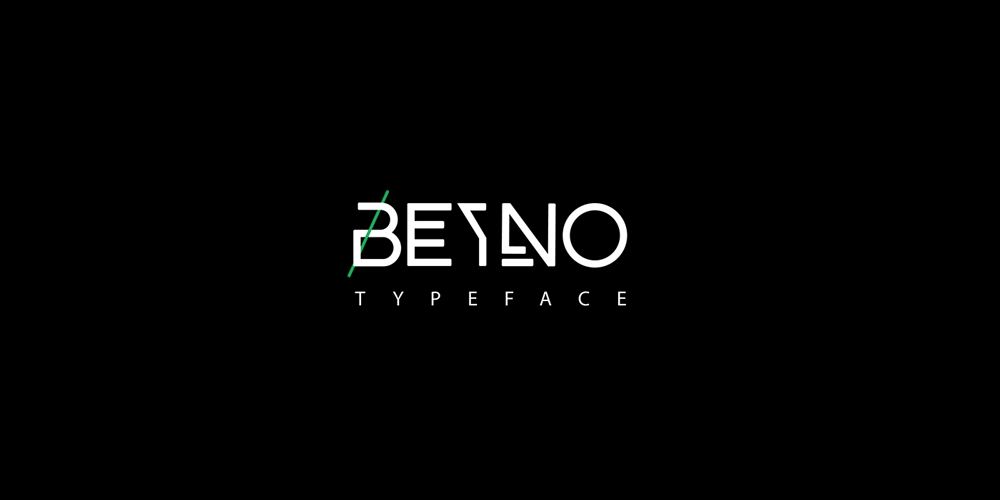 Designed by Fabian Korn, the different letterforms of typeface Beyno are perfect for stylizing any type lead poster design. Beyno is a display sans serif font, characterized by a diagonal style line that goes across a few of its characters. Like its "N" and "E", most of the glyphs in the Beyno set are interesting and creative.
Pro Tip: This is an all uppercase elegant font, which works perfectly when creating big printed letters.
14. Neptune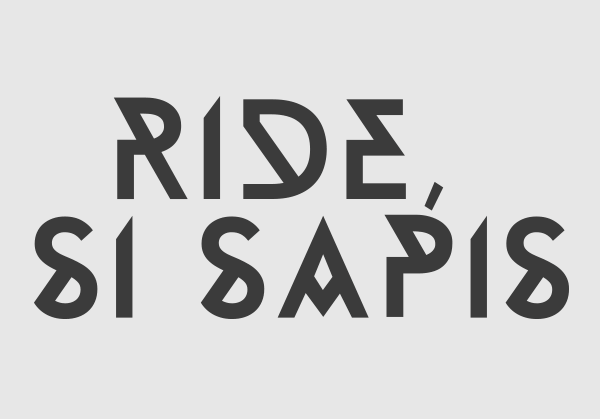 Designed by the Swiss designer David Massara, Neptune typeface comes with two variants: the first one is the standard set you are more likely to see, which is a clear and clean Sans-serif, while the other has a modern, contemporary look. Funky glyphs and crazy angles are characteristic of this typeface.
Pro Tip: The font is perfect for usage in headlines, logotypes, posters, and as the primary typeface on any modern design piece.
15. Stellar
Designed by Mathieu Desjardins, Stellar is a slightly condensed Sans-serif type, characterized by a taller x-height to make it legible. The typeface comes in four weights and gives purpose to your ideas; atomic or galactic. With the right treatment, stellar font feels like it truly belongs on the interface of a Saturn orbiting space probe!
Pro Tip: Stellar font is perfect for headings!
16. Lombok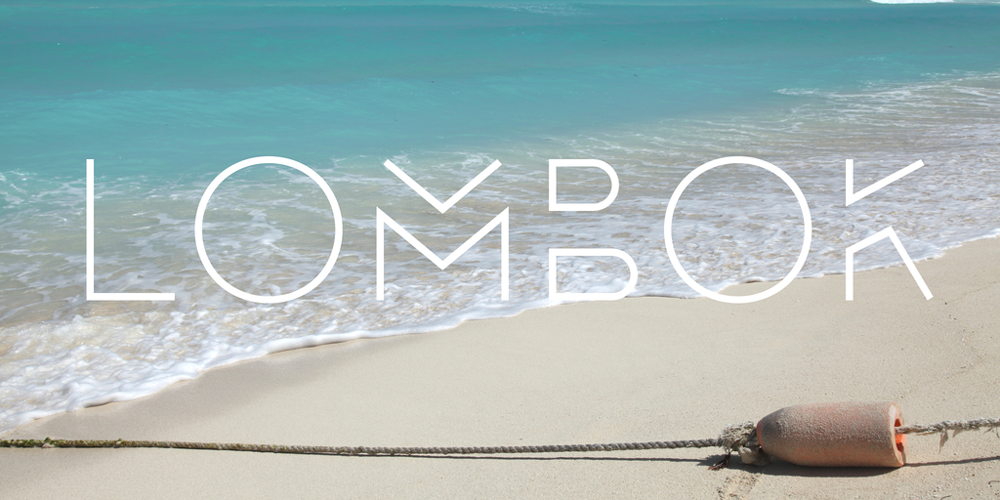 Designed by Alexandre Pietra, the futuristic font Lombok brings something new to the freebie font stage. Several letters in the set, such as the "B" above, constitute the letterforms counter, while other letters are made up of design elements that make up each glyph.
Pro Tip: the free font is perfect for poster layouts, flyers, logo designs, and even web design.
17. Azedo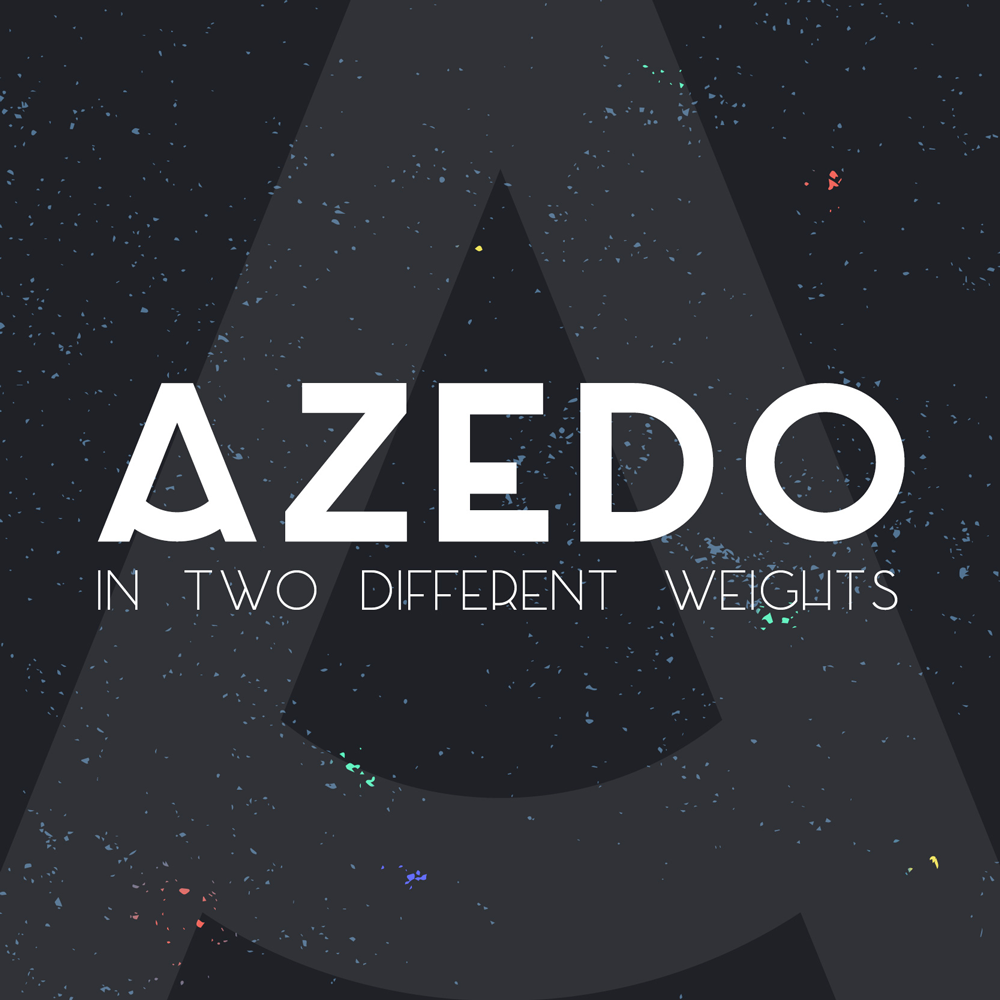 Designed by Pedro Azedo, the mesmerizing Azedo is a "low" font that plays around with the idea of low gravity, and incorporates intriguing details on its glyphs. The font has been released in both thin and bold typefaces, so that designers can experiment with freedom. This design idea becomes more prominent in the type heights and crossbars.
Pro Tip: The many elegant details of the font make it an excellent choice for a beautiful logo or a headline.
18. Ufo Nest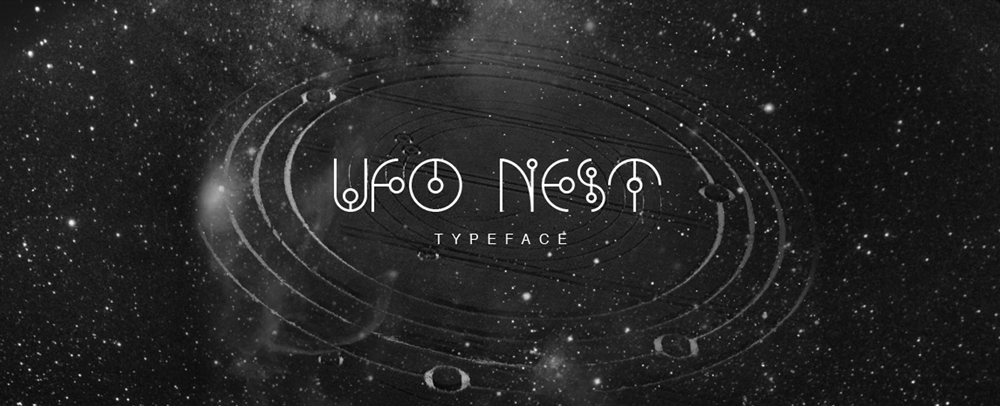 Designed by Adam Robinson, UFO Nest was inspired by the interesting figures and forms of crop circles and the surreal mysteries surrounding them.
Pro Tip: The rather busy futuristic typeface should only be reserved for content intended to be set at large sizes or headlines. Body copy set in UFO Nest would be rather illegible!
19. Dual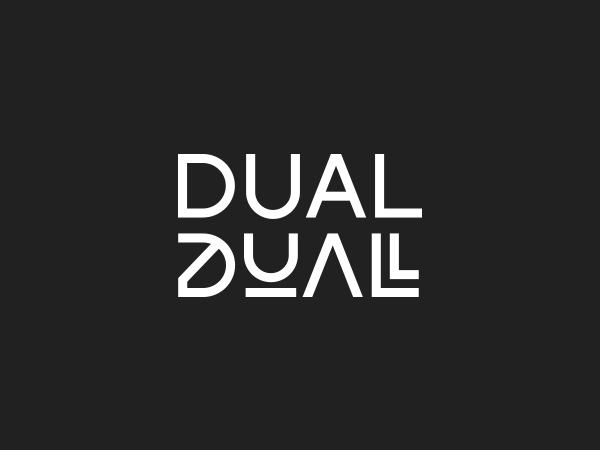 Designed by Charles Daoud, Dual is a full width sans-serif futuristic typeface that encourages experimentation. The 90 degree angles and straight lines of this typeface render it a chic geometric feel without obstructing its legibility.  Dual comes with over 250 glyph alternates and 10 stylistic sets, making sure sky is the limit when it comes to the possibilities of what you can create.
Pro Tip: Remember to take a close look at its ampersand — stunning to say the least!
20. Chronic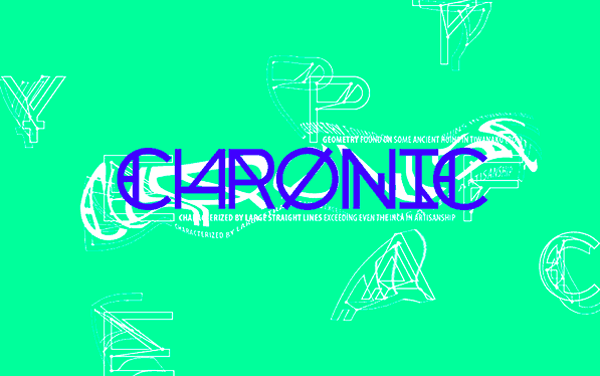 Designed by Jose Garrido at the Noem 9 studio, Chronic is inspired by Native American geometry and legends. The experimental typeface features over 4 different styles (Outline, Normal, Shadow, Cosmos), fully accented character set, punctuation marks, more than 300 glyphs, and stylistic alternate characters.
Pro Tip: Due to its busy glyphs, the font won't work for body copy, but displays stunningly as headlines and at large sizes, such as for designing posters, logos, and T-shirts.
21. Elianto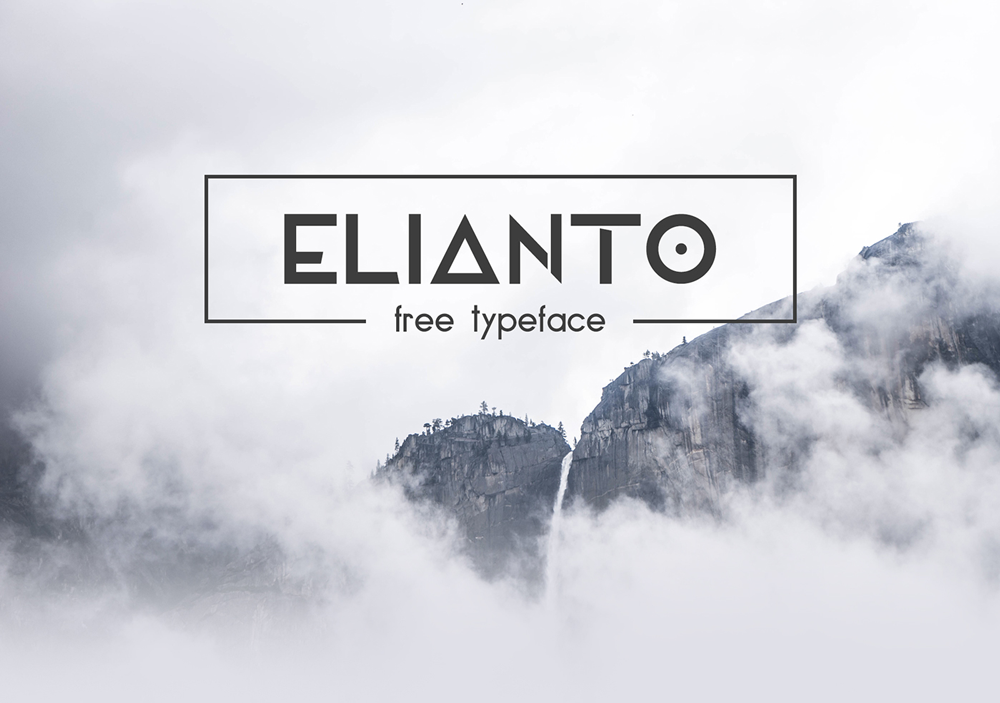 Designed by Emanuele Papale, Elianto, is a modern sans serif font designed in the contemporary style, with geometric lines as its conspicuous feature. The font comes in both Upper and Lower cases, with few stylistic alternates for each glyph.
Pro Tip: Use Elianto as headings for websites for a truly fresh and futuristic look. The unique display font also works well for personal branding, posters, titles, and logos.
22. Halogen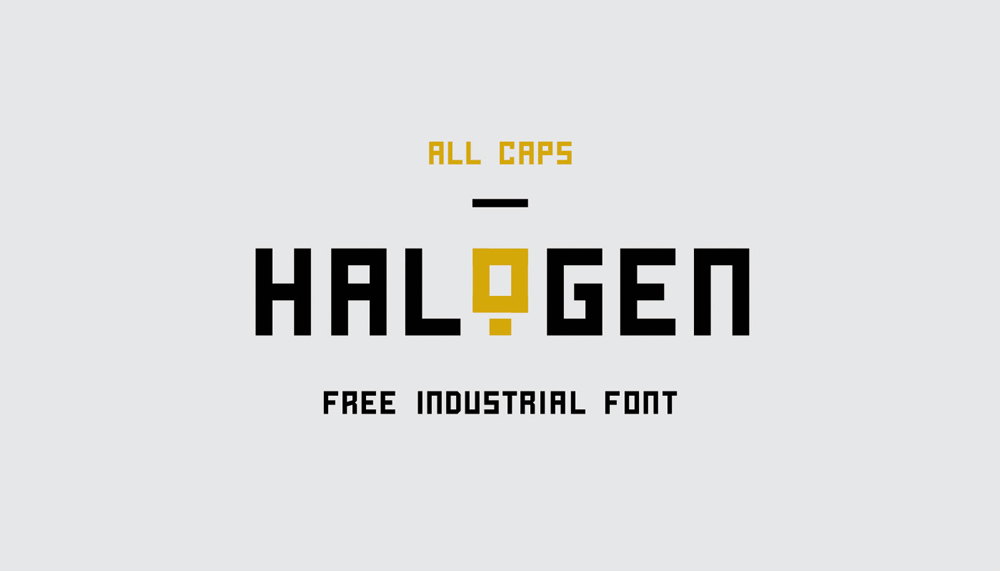 Designed by Jeremy Vessey and Pixel Surplus, Halogen is an industrial, bold typeface that comes with Western European Accents, Alternate characters, and a rough rendition of the original typeface.  The All-caps typeface with small and large CAPS, comes with myriad stylistic alternates.
Pro Tip: Halogen is a great choice for presentations, blogs, magazines, and logotypes.
23. Fm Pointifax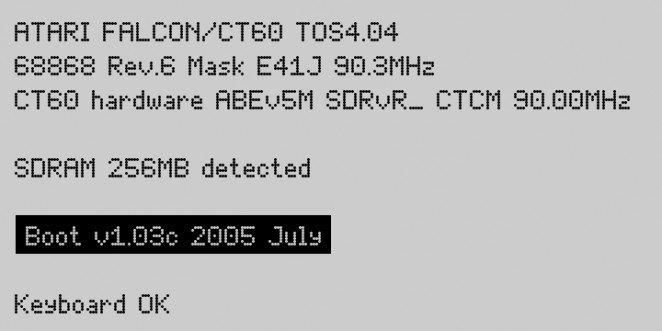 The POINTIFAX family is a typographic throwback to computing in the days of yore. Based on a matrix of dots, POINTIFAX appears like the output on an old computer screen. Each glyph in the set is built out of vertical and horizontal lines, and dots. With the right treatment, this typeface has been revamped to create a true retro futuristic feel. FM Pointifax, designed by Elwin Berlips, comes in myriad versions, with glyphs slightly alternating from each other.
24. Baron
Designed by Frank Hemmekem and Fontfabric, Baron is a futuristic uppercase display typeface which derives its origin from the classic San-Serif font family. It is one typeface that can be treated in myriad ways to achieve different looks and feels. This gorgeous design is free of charge for all your personal and commercial projects!
Pro Tip: Due to its array of weights (Black, bold, and regular with their matching italics) and alternative options, this typeface is perfect for usage in headlines and posters/logotypes.
25. Wormbox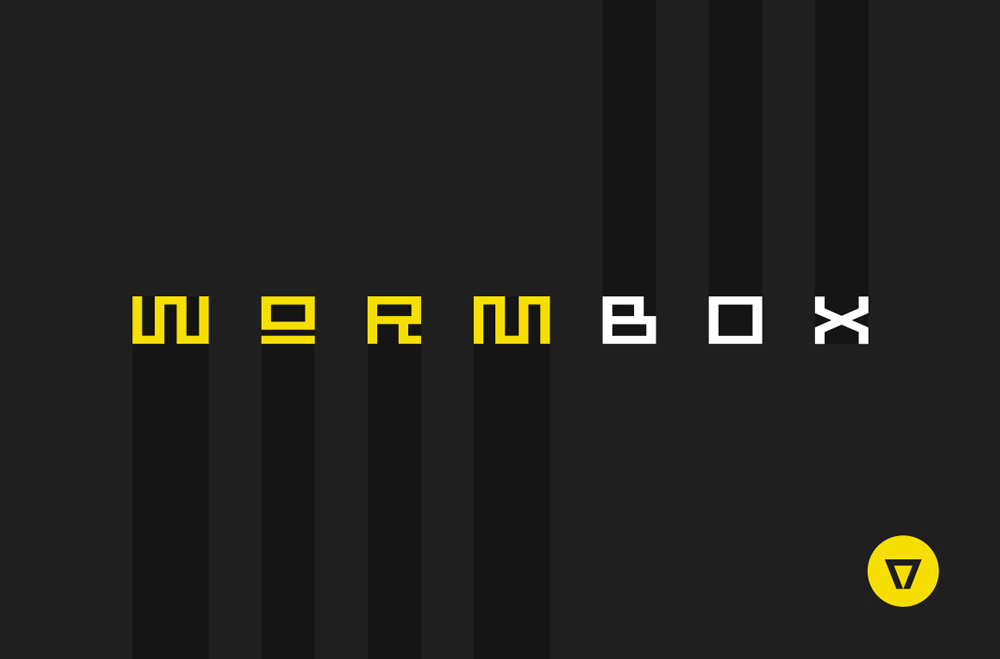 Designed by Nima Visuals, Wormbox is a fixed height modular font that gives off a feeling of belonging to a video game.
Pro Tip: Play with lowercases ad uppercases to create unique and futuristic titles and wordmarks.
Phew! There you have it: 25 wondrous choices when seeking out a true futuristic feel. Have we missed out any excellent typeface that you know of? Have you personally used any of these fonts in your designs? Do let us know in the comment section below!