We are fascinated by a plethora of creative geniuses sharing their knowledge and skills with the world in the form of easy to follow, and comprehensive video tutorials. Below, we've gathered a list of 25 logo design tips and tutorials videos that are definitely worth watching. Categorized into 5 most vital elements of designing a logo, Most of these videos are beginner-focused, but will also be helpful to professionals who aspire for a refresher on designing logos. Here is our collection of design resources every designer should bookmark.
Getting Started
Before you embark on a logo design journey, it is vital to know what a logo means to a company, what elements constitute a truly great logo, what techniques to follow to ensure a memorable design, how to interpret client's wishes in the design brief, and how to establish your own design process, in addition to top-notch tips and tricks to kick-start your venture. Here are a few resources to push the nitty-gritty work out the window before allowing your creativity to flow freely.
1. Logo Design Tutorial Process By Swerve Illustrator
In this Episode of Illustrator Tutorial series, Digital artist, Creative Illustrator, and Graphic Designer, Swerve Illustrator walks you through the process that goes behind designing a great logo, from the client's brief till the final document is handed over. 
2. The Logo Design Process From Start To Finish By Stephen Looney
Stephen Looney is a webmaster at Graphic Designer Tips (Dot Com), a Master Adobe Illustrator Graphic Designer, and runs a YouTube channel. Through this educational video, you can learn each and every aspect of a logo design project from the initial meeting with client, the steps of technical design, all the way to the finalization of design. Logo Design is the Gateway that opens all types of design doors for a client. If your client is thrilled with the logo design, they would surely let you design their websites, brochures, and business cards. This video covers a wide array of topics including Project Research, Client Interaction, and finalizing your logo.
3. The 5 Main Elements Of Logo Design By Will Paterson
Many global giants have come up with logos that are identifiable round the globe, such as Coca-Cola, Nike, and Apple. However, what sets these logos apart to make them cultural icons, and not just representations of the organizations? A great and timeless logo takes creativity and thought, and many elements combine to make a good logo. In this video, Will Paterson gives you an in-depth rundown of the five main elements of logo design, and helps you comprehend what logo design is really all about.
4. Logo Design Techniques With Nigel French
This video lesson by Graphic Designer, Photographer, Typographer, Creative Trainer, and Author Nigel French, is all about creating your own logo identity leveraging diverse techniques and design components. In the video, Nigel French scrutinizes the components of some of the most successful logos we have today – the likes of the white ribbon of Coca-Cola and Nike with its simple check swish. Some of the highlights of the videos include the importance of negative space in a logo design, the use of simple shapes, colors, textures, the use of appropriate typesets and typefaces, the principles of readability of designs and minimalism, and the ideas for logo design.
5. What Makes A Truly Great Logo By Vox
About once a month, people in the design community find a new logo to fight about on the internet. In the wake of the presidential elections, the highly controversial Hillary Clinton logo couldn't escape the scrutiny of Vox.com.  In this amazing video, designers Michael Bierut and Joe Posner explain how a simple mark ends up meaning something big. Being a filmmaker/designer, the author of the video wants to know what makes logos tick, which by the way has little to do with the subjective musings. In this video, the creator of the Hillary Clinton logo, Michael Beirut, and countless others explain the elements of a great logo.
6. The Science Of Logo Design By William Lidwell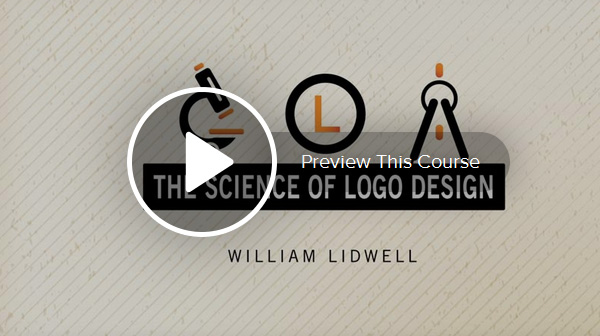 While Logo design requires artistry, it could also benefit from science. In this video, the author of the Universal Principles of Design and Deconstructing Product Design, William Lidwell, debunks a few outdated design myths and answers the whys behind well-known guidelines. He reviews the 4 principles that make a logo useful: Memory, Meaning, Response, and attention. These valuable tips can be used to bring scientific rigor to your logos and make you start designing on evidence, instead of industry hearsay.
7. Keep It Simple Stupid; Simplicity In Logo Design By Pixels Ink
A top priority of designers when working on logos and branding is to ensure simplicity of design, however, it should also hold importance for non-designers. The ability to perceive your brand in its simplest form lets you see its core message, which would ensure that you have a focused message for your audience. Since creating a simple design is much harder than producing a complicated one, in this video, Pixels Ink teaches you how to keep It Simple, Stupid.
8. 10 Logo Design Tips By Becky Kinkead
Although Becky Kinkead has a very new YouTube channel, she has paved the way for a regularly updated, highly useful destination on YouTube. In this video, Becky runs you through her favorite logo design principles which can prove invaluable to a newbie or DIYer. Great logo design requires a complex mixture of skilful application, creative theory, and design skills, as you will learn in this video.
Typography; getting it Right!
One of the most indispensable aspects of the logo design process is finding the right typeface. Indeed, a plethora of the world's most notable brands are wordmarks, leveraging typography to communicate their message to their audience. Here are a few logo design videos to get more from your typography:
9. How To Choose The Right Typeface For Logo Design By Will Paterson
Will Paterson is a YouTube Maker, Follower of JC, Hand Letterer, and a Logo Designer.  Being an easy-going and popular UK Design YouTube creator focusing primarily on Adobe Illustrator, Brand Identity, and Logo design, Will Paterson's videos are injected with the right doses of humor, in addition to splendid information which is comprehensible and easy to digest, regardless of the experience level of the audience. His personality makes his channel a favorite for many designers.
10. Finding Your Font: How To Choose The Best Font For Your Logo Design By Terry Pappy
Since Fonts and typefaces have distinct personalities of their own, and each have presence, attitude, and make statements without any other visual or graphical presentation, you can say so much using the right font. Terry Pappy is a Chief Creative Director at Better3, a creative Bizdev agency that helps busy pro's get best-fit customers with sticky brands. This episode of "Confidence cues on Tues" by her covers the basics of typography and offers strategies which can help you leverage the best font for your logo design.  
11. How To Find The Right Font For Your Project| Typography Tutorial By Becky Kinkead
Being a freelance graphic designer specializing in brand identity and logo design, Becky Kinkead walks you through myriad techniques over different disciplines that she herself capitalizes on to achieve her design goals.
The right font selection is a subtle yet powerful tool in your design arsenal. If you are wondering which font looks good with a particular project or which font to pair with a certain image, this video can help you get better at typography by showing you a quick and easy way to start collecting fonts for any project.
12. Best Practices In Type With Symbols In Logos
For this episode of Reset, the creative director of Ramp and Typographer & Lead Instructor at Type Ed, Michael Stinson discusses the right typography pairing for type to symbols in logo design.
13. How To Choose Fonts For Your Logo By Jess Creatives
If you are struggling with how to choose the right fonts for your logo design, Award-winning graphic and web designer, YouTuber and podcaster, Jess offers top-notch tips in her video to get you started on the right track.
The Right Use Of Colors
The human mind is highly responsive to visual stimuli, and one of the major defining factors in that response is colors. Colors convey meaning on both a subconscious and conscious level- within the artifice of our culture and not just in the natural world. The implications of the effects of color on people's emotions are far reaching. Thus, comprehending customer's associations with certain colors can help you boost the effectiveness of your company's branding methods.
14. How To Choose A Color For A Logo Or A Brand By Samuel Levitz
Samuel Levitz is a serial entrepreneur, Author, national keynote speaker, and digital publisher of online home study courses. In this video, he tells us that choosing a color for your brand or your logo can be an effective and well thought out process that yields the results you want or a complete shot in the dark. If you want to elicit the desired "emotional response" from your perspective client or customer, you should make an informed choice when it comes to selecting the right colors for your logo. Choosing a color entails putting yourself in the customer's shoes and conjecturing what they need and want.
15. Psychology Of Color In Logo Design By Simon Mcardle
In this video, the owner of the Logo Company, Simon McArdle, tells us that color is a powerful tool in logo design when used correctly. Psychologists marvel at the diverse range of emotions we feel when looking at different colors. Since human minds are hard-wired to respond to colors, this video also sheds light on how major brands have used color in their logos to send out their subliminal messages to consumers and drive their brands forward.
16. The Psychology Of Logo Colors By Fiverr
According to 85% of the consumers, color is the primary reason they decide to purchase a particular product. Thus, it's vital to ensure that the brand colors you're choosing for your logo, are the right ones for your success? Color plays a major role in your branding and logo design ventures. In this video by Fiverr, you will learn how color can trigger feelings and emotions, and how you can leverage them for your brand as well.
17. How To Pick The Right Complementary Colors For Your Logo By DesignMantic
In most design applications, especially in the field of logo design, color schemes are split into one dominant color, depending on how it stands out in comparison with other colors or how much it appears in the design, and one or more accent colors. DesignMantic shows you 6 ways you can find the perfect accent colors to complement your logo design to perfection.
18. What Color Should My Logo Be? How To Choose The Best Color For Your Logo
Color offers an instantaneous method for communicating message and meaning in your logo designs. However, when it comes to choosing a color palette for a new logo design, should you aim to be different or jump on the bandwagon and choose a colour that is commonly used in your industry niche? This is a major question Col Gray answers in this video.
Symbology In Logo Design
What do you see when you see a square? A circle? A cross? Do the corners of a square affect you the same ways as the jagged edges of a triangle? Symbology and Shapes have an important role to play in effective logo designing as well. Designers know that each shape and symbol communicate a different message to audiences. Symbology narrates a story.
19. Bill Gardner: Symbolism In Nature
This design oriented video lesson by Bill Gardner elucidates the vitality of myriad elements of designs, such as symbolism and patterns, in addition to elements of nature and how they impact logo designs. Author and designer, Bill Gardener, talks about capitalizing on flower, earth, water, trees, and other symbolic elements when creating a logo design. This video teaches you how design is perceived by people, and the affect these symbols would have on them in the long run.  This video is highly resourceful for logo designers who aspire to incorporate a 'breathe of fresh air' in their logo designs.
20. Shapes And Symbols In Logo Design By Bill Gardner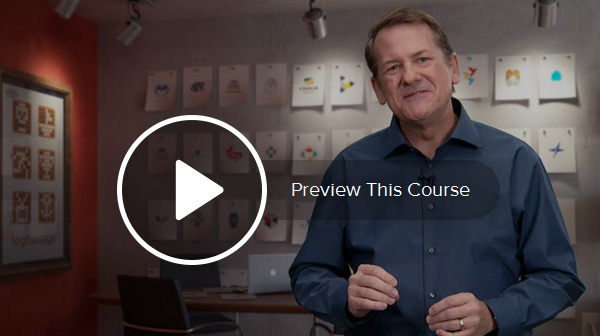 While story tellers have words at their disposal to weave tales, designers must do so with symbols, shapes, and pictures as their visual shorthand, to help them communicate meaning and emotions. In this video, Bill Gardner, founder of LogoLounge, inspects how symbols and shapes aid designers integrate story into their logo designs and delves deep into the mystery that lies behind these forms. This video teaches you the emerging and new symbols that will help your logo age gracefully, the history behind common symbols, and why people respond emotionally to certain geometric shapes. This video is the perfect tool to help you convey the meaning behind your designs to your clients.
21. Logo Design Tips And Tricks By John McWade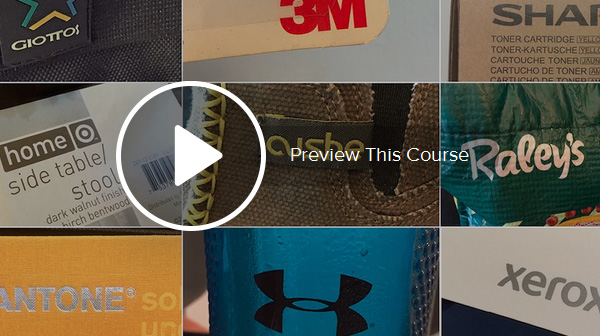 This video masterpiece by John McWade lets you in on all the best techniques and tricks that are essential to creating an effective logo. This video doesn't just cater to professionals, but is helpful for all individuals who wish to create unique and top-notch logos. Here, he discusses the power of simple shapes and words – referencing the iconic logos we have come to love.
22. Hidden Meanings And Symbols In Popular Logos By Slums 77
Watch this video by Slums 77 to unravel the hidden symbology in popular logos and how subtly and cleverly these brands have communicated their message to their audience.
Pricing The Logo Design
A logo can cost as little as a cup of coffee, or even free of cost if you go DIY, or as staggering as buying a new house, depending on an array of factors! This leaves business owners tossing and turning at nights, trying to decide how much is prudent to splurge on the face of their brand and designers biting their nails in confusion worried if they have been underpaid. Which leaves us to the question of "how much should it cost"?
23. How To Price Design Services By The Futur
You might have finished designing the logo for a client, but are you aware of how much to charge for your efforts? Are you being underpaid for your creative work? Learn how to charge more for a logo.
24. Logo Design Pricing Explained By Roberto Blake
How much does a logo cost? How do you determine what to charge for logo design work? Roberto Blake explains the process behind negotiating with a client.
25. How Much For A Logo By Ball Design And Branding
Ball Design and Branding answers one of the most popular questions asked today: How much does a logo cost?
Can you think of more videos which can prove helpful for designers? Do let us know in the comments below!