Ho-Ho-Ho! Christmas isn't just the time for embellishing Christmas trees, slurping on endless glasses of eggnog, waking up to a bout of Santa's generosity, stringing socks over the mantle, pretending to love Grandma's hand-knitted sweaters, decking out the halls with boughs of holly, or the season to be jolly; Christmas is the time of the year when customers are set free on a shopping spree!
In fact, according to eMarketer, Ecommerce sales in U.S. will hike 17.2% this holiday season; that's over 13% higher than on-ground retail sales. To add the angel on top of your Christmas tree, 50% of businesses believe that this shopping season will yield double the revenue than the previous year. While this is great news for SMBs and Ecommerce businesses, it means they should soon draw an authentic connection to their brands with creative seasonal marketing gimmicks to appeal to jolly customers.
As Christmas looms over the horizon, the marketing warfare has commenced, leaving Marketers over-caffeinated, overworked, and overthinking the in-your-face, big, and bold campaigns that could set their business apart this holiday season. Maximum exposure of your products is the secret to driving sales over the upcoming weeks. However, while most SMBs are devoid of the pot of gold to rival the likes of John Lewis`s "Penguin Friend" Christmas or Coca-Cola's "Holidays are coming" adverts, meticulously designed to make their customers feel like fluffy warm marshmallows, branding in the Christmas season doesn't have to break the bank!
Don't just slap on some Tinsel and call it Christmas! You'll leave Santa in tears. Great Christmas branding collateral embodies the festive season in a meaningful way, and helps convey a message that makes customers look forward to celebrating Christmas with you. If you want your business to resonate with your customers with the appropriate emotional connectivity, here is a collection of stunning resources, including Freebies for Graphic Designers this Christmas that can help you imbue your business with a festive ambiance and steal Christmas back from the Grinch!
Let the Shopping Frenzy begin! May the odds be ever in your favor!
Send Personalized Christmas Greeting Cards
During the mad year-end rush, nothing makes the soul merrier and the heart lighter than receiving a personalized Christmas greeting card in the mail. However, should you send business Christmas cards to your customers and clients? We can envisage Santa bobbing his head up and down in an enthusiastic approval! Not only is sending hand-written Christmas cards a noble tradition we are truly thankful for, it lets your clients know that you were thinking about them. Studies reveal that sending a Christmas card is an effective marketing technique that produces a whopping 39% return on investment for each dollar invested!
Such heart-warming gestures go a long way in cementing enduring relations with your customers and imprints your business on the backs of their minds. Even if sending a barrage of greeting cards proves to be wearisome and costly, you can always resort to E-cards. Even better, take it up a notch, surprise them with a discount coupon inside, and spread happiness on Christmas! Be sure to incorporate your business logo conspicuously over the cards so that your customers remember who the card is from. Here are some gorgeously designed Christmas greeting cards to fuel your inspiration.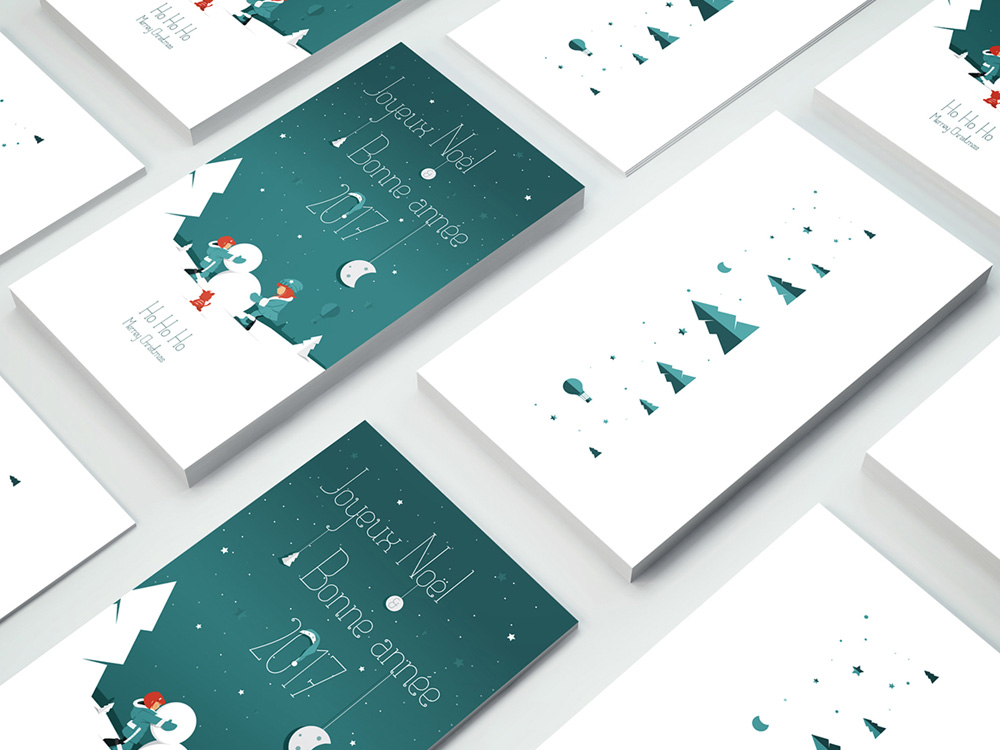 2. Picture Christmas Card By Eduardo Mejia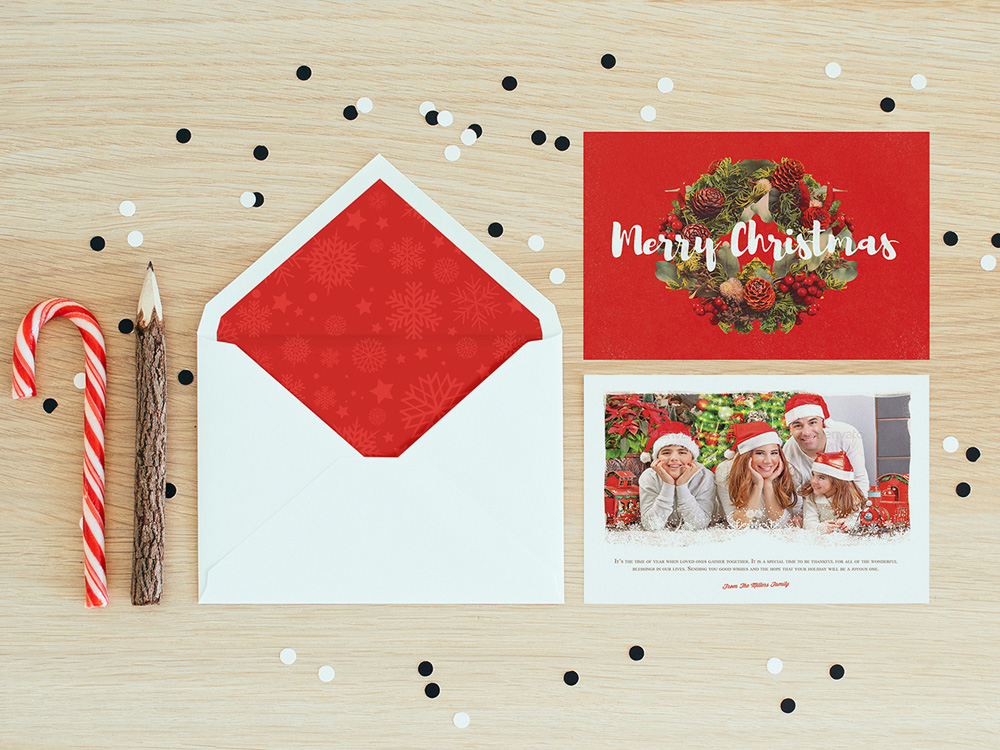 3. Handmade Christmas Card By Uyen Mei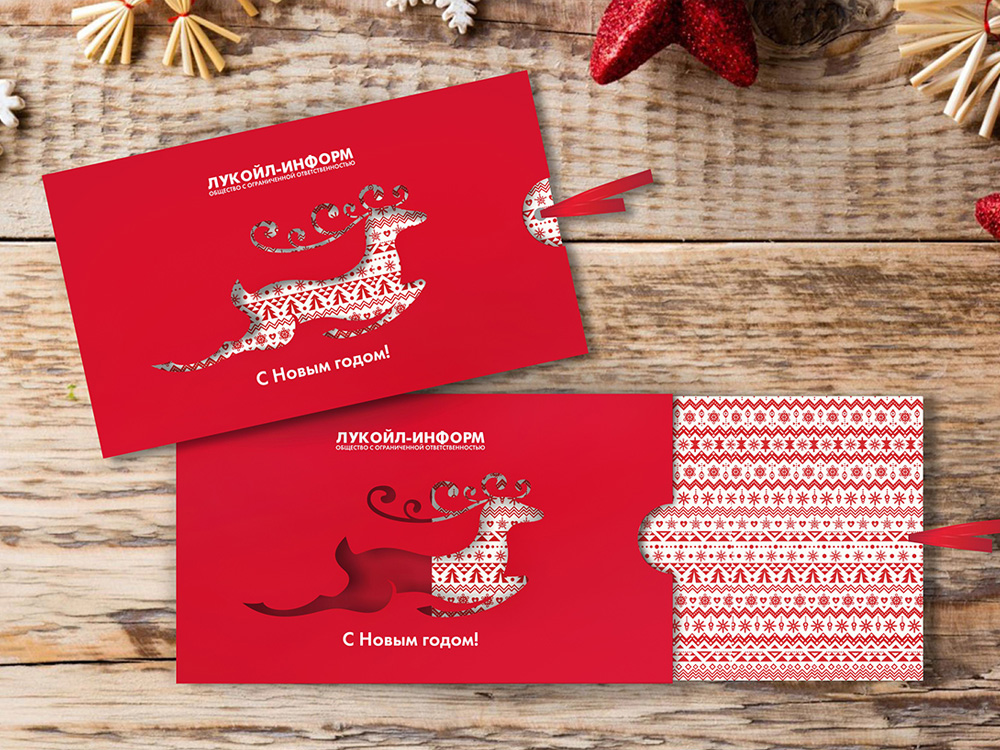 5. Family Illustrated Christmas Card By Elaine K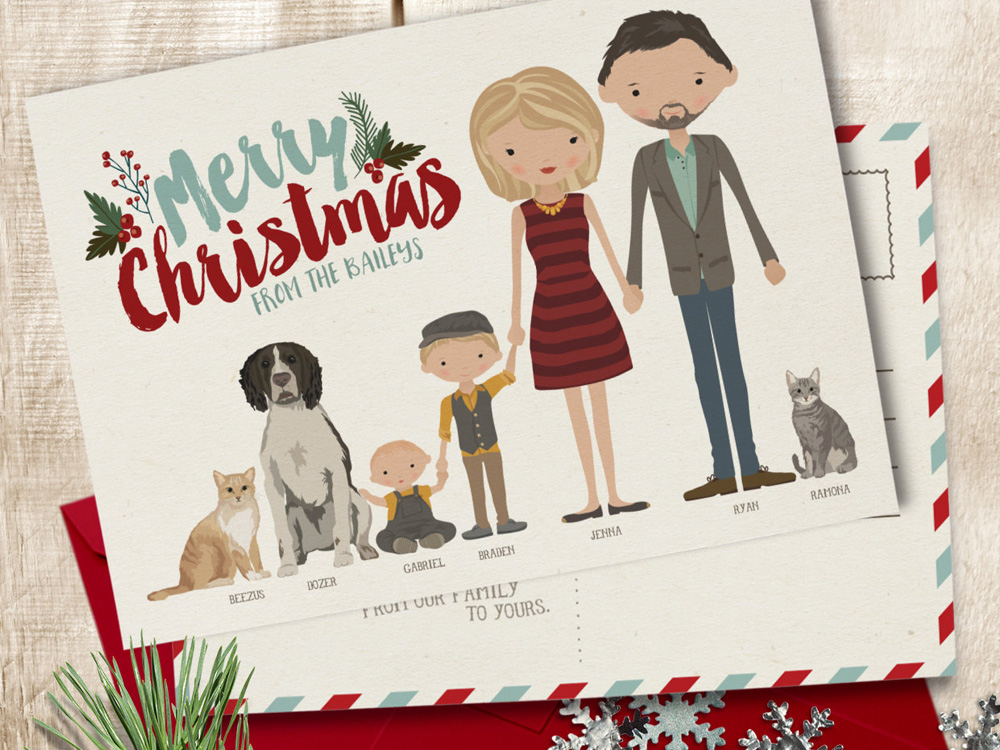 6. Digital Print Christmas Card By Darya Snail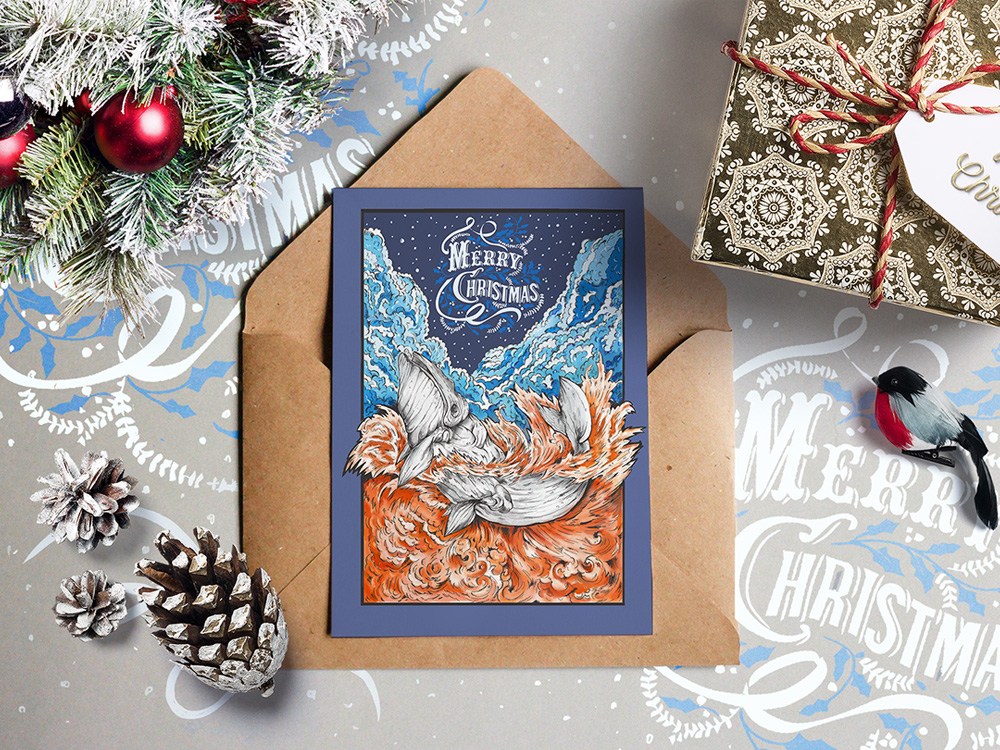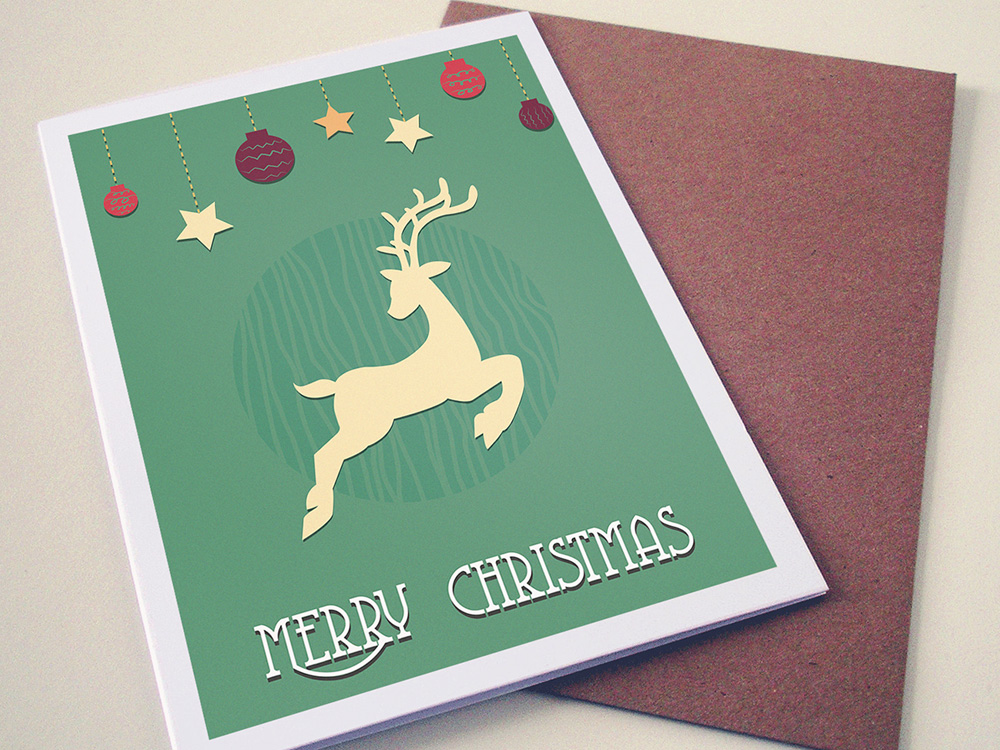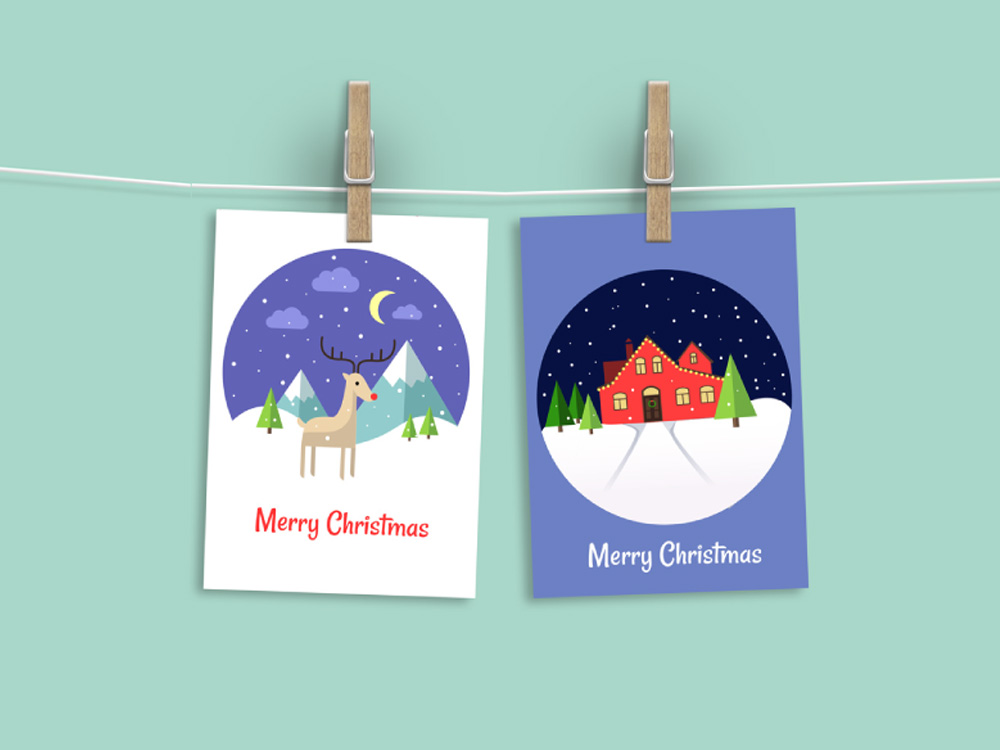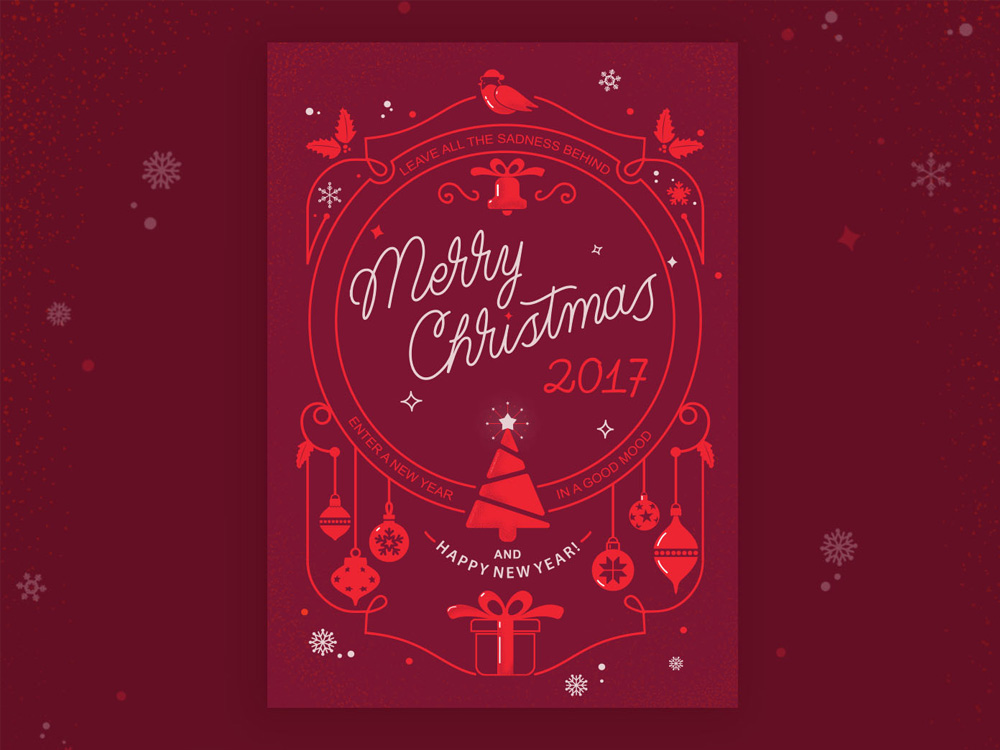 10. Photorealistic Christmas Greeting By Cleverly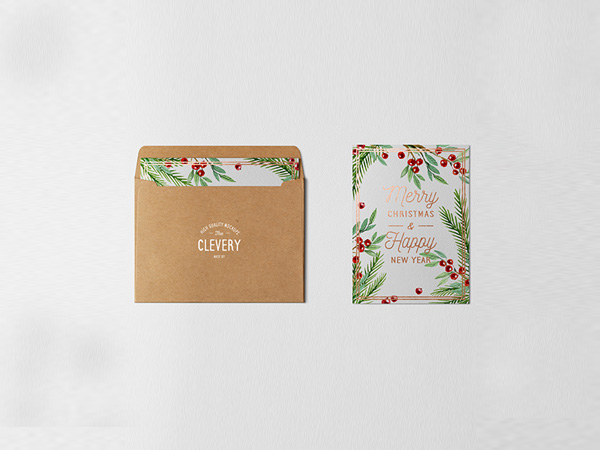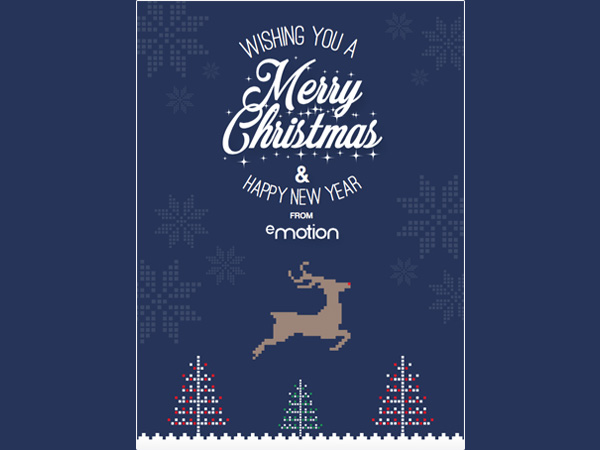 12. Christmas Greeting By Pako Garcia
Liven Up Your Web Presence With Christmas Icon Sets
While everybody is decorating their homes, offices, and brick-and-mortar stores for Christmas, your business website should also reflect the season. When customers land on your business website or social media pages, the waft of Christmas should greet them and make them feel a shiver of excitement despite themselves. For the holiday season, it would be a nice touch to ornate your social media icons with snow globes, tinsels, mistletoes, Santas, socks, Christmas trees, snowflakes, and Christmas balls. Such subtle finishes are perfect for E-commerce businesses that want to show a tinge of celebration on their website designs without going overboard.
Just like people dress up for different occasions, your business website and social media pages should also revivify themselves around the holiday theme. While you can't possibly change the user-interface of your entire website, you can surely use these adorable icon sets in place of the common-place lackluster icons of everyday to make your website seem "lived in" and joyful. You can also liven up your logo, such as by placing the Santa hat over it. Also be sure to pepper in these endearing icons throughout your design to make your landing page shout Merry Christmas!
13. Christmas Icon Sets By Sooodesign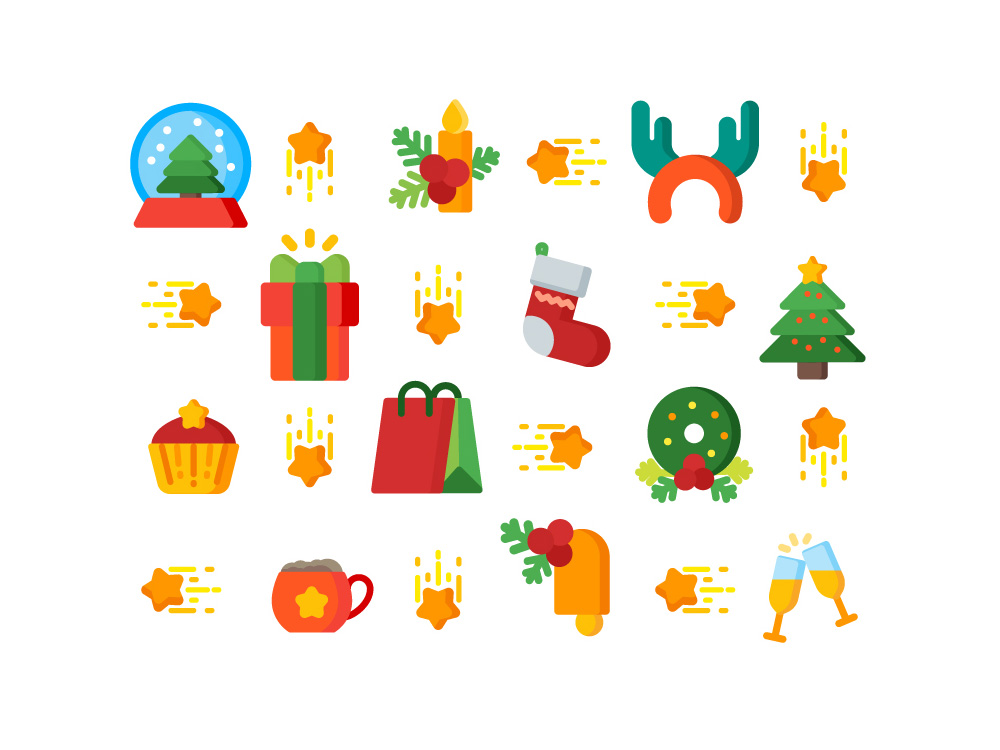 14. Adorable Christmas Set By Dmitriy Mir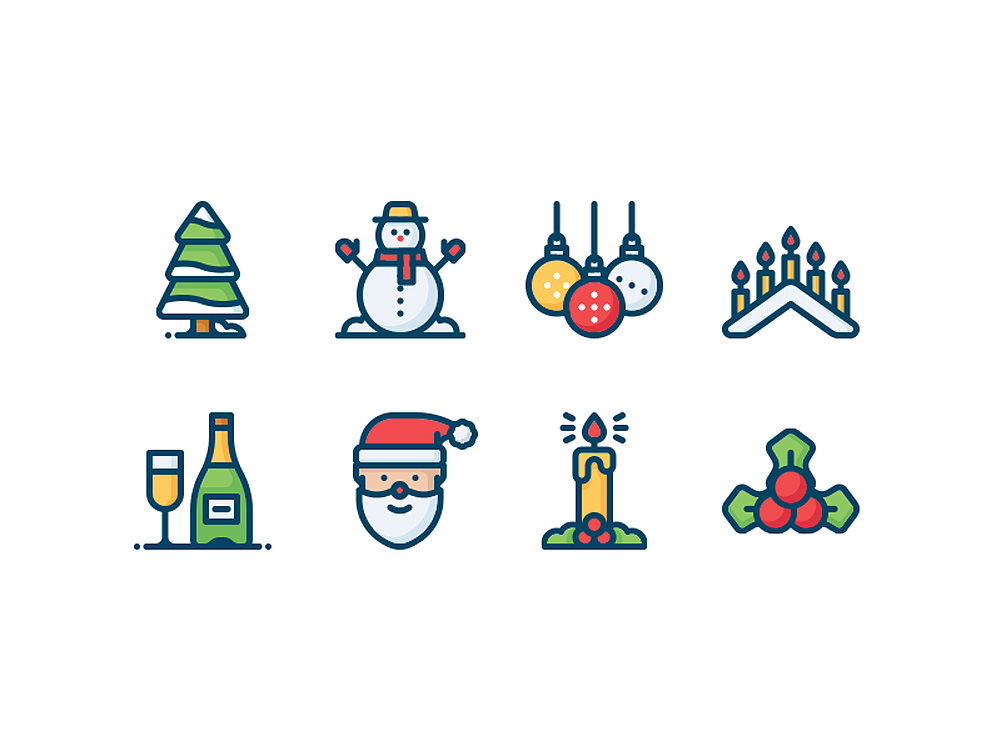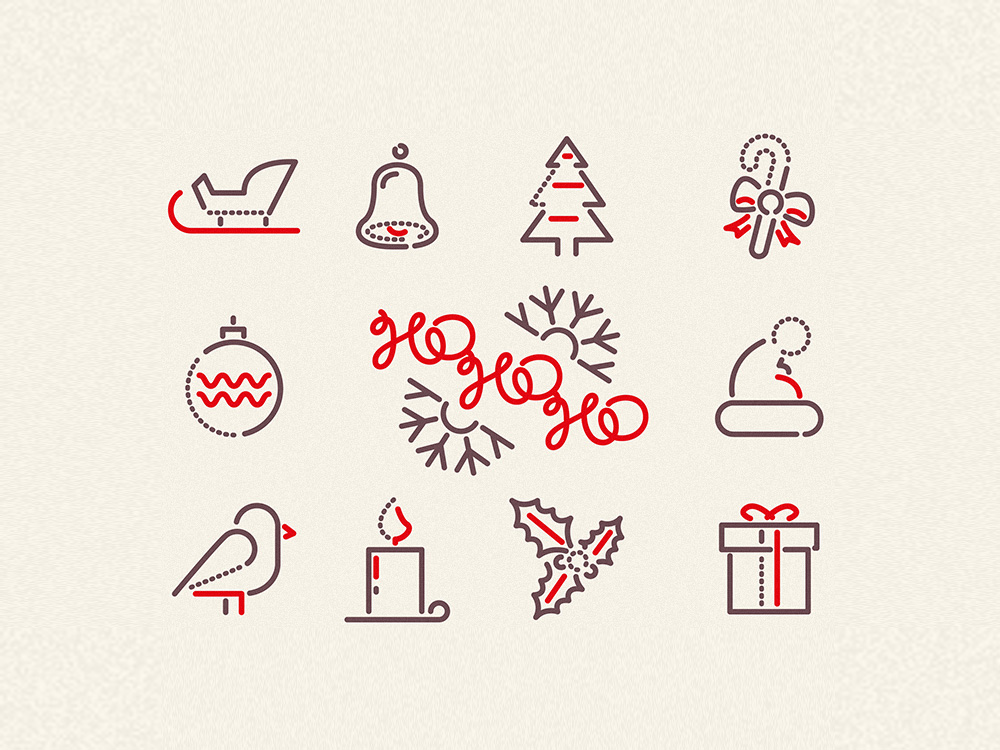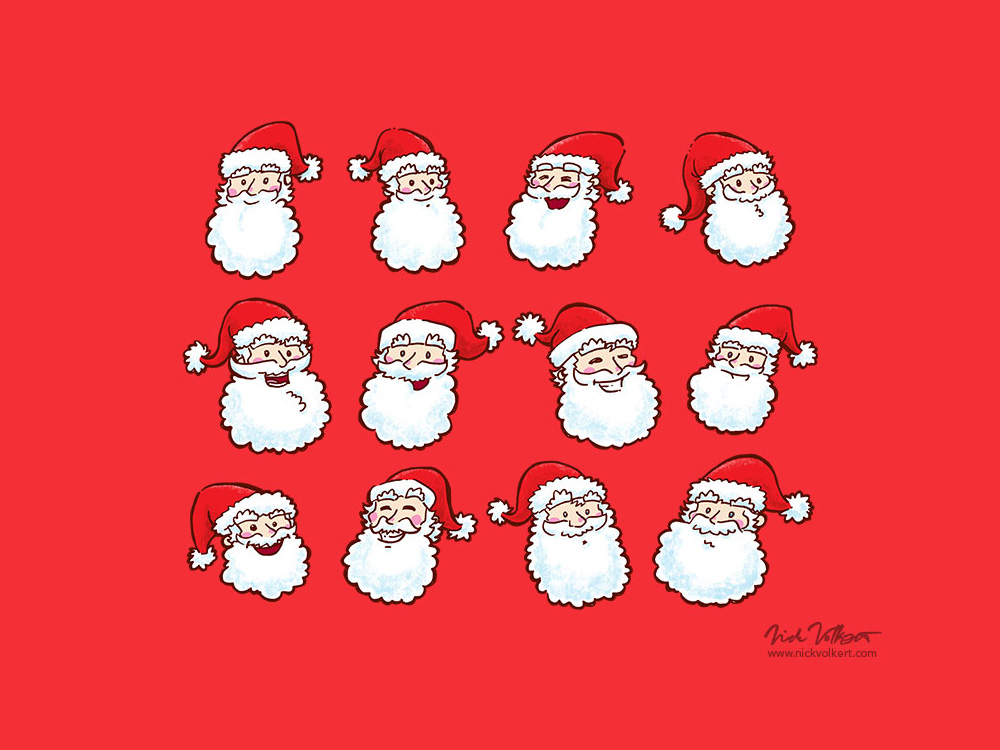 17. Christmas Outline Icon Set By Tomas Gajar
18. Christmas Holiday Icons By Kit8
19. Christmas Icon Set By Sagar Unagar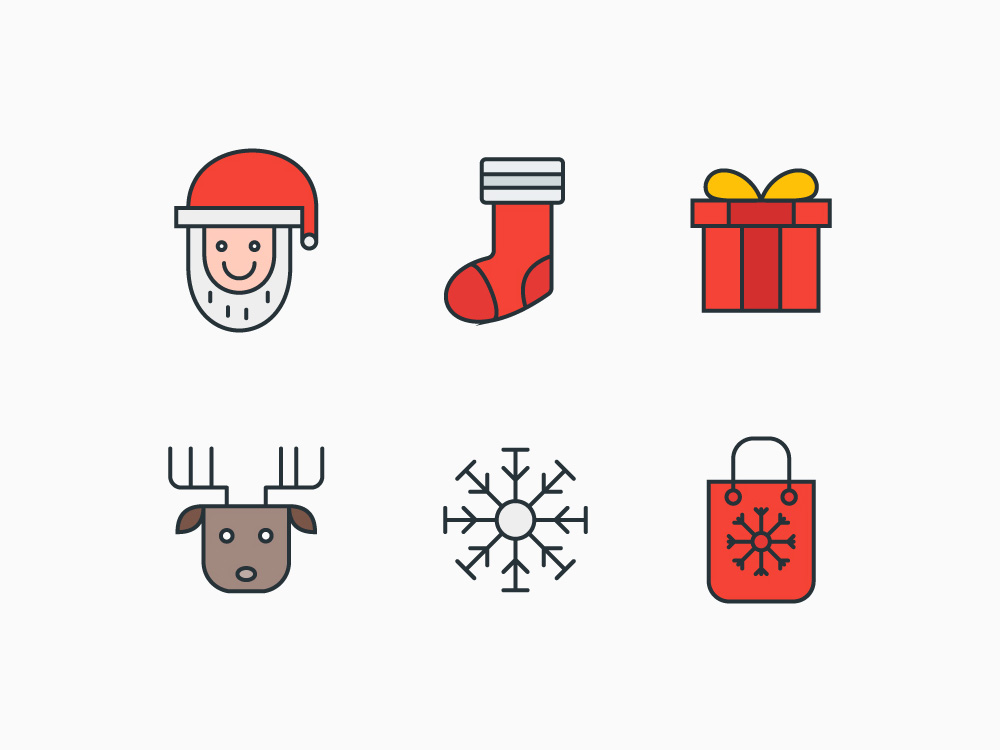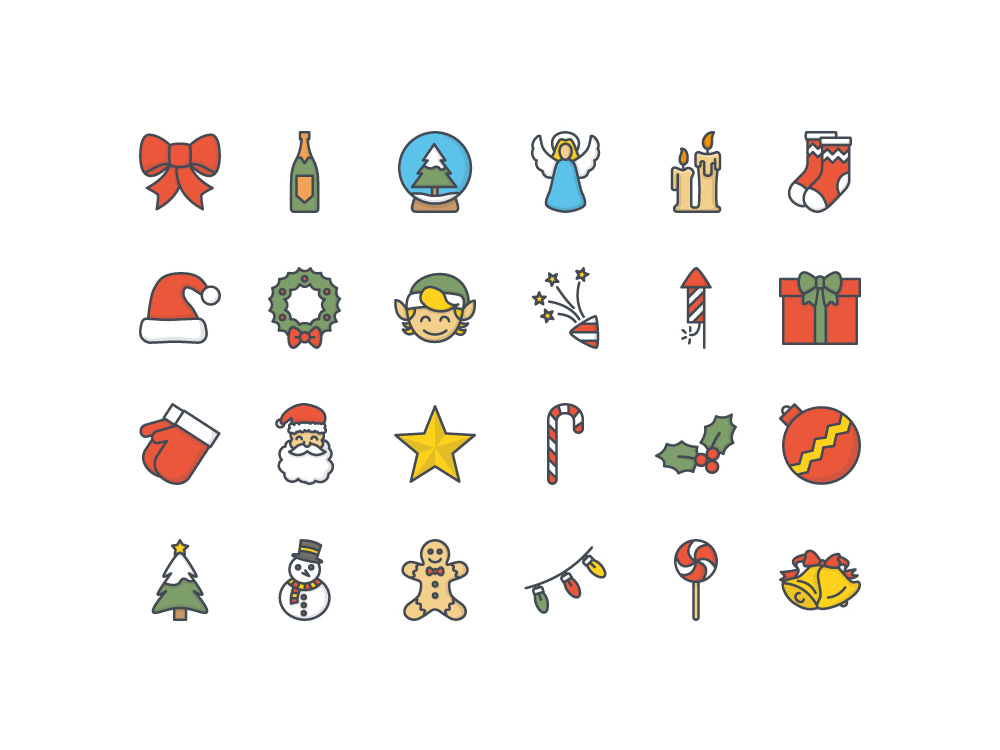 22. Colorful Christmas Icons By Ess Kay
23. Watercolor Icon Set By Natali Korbut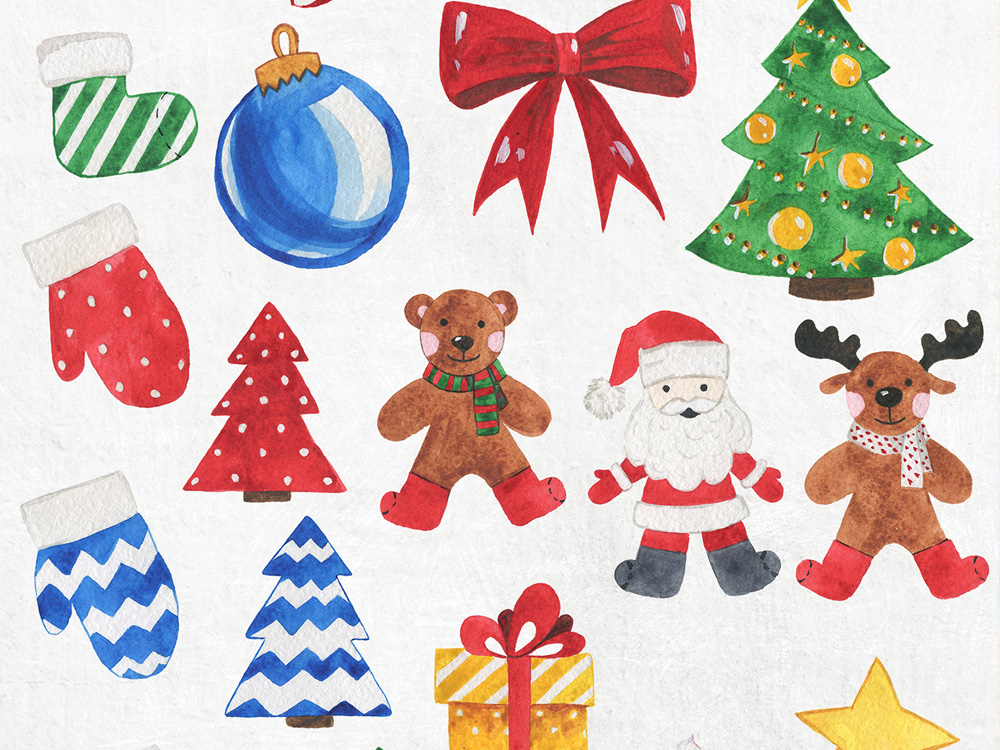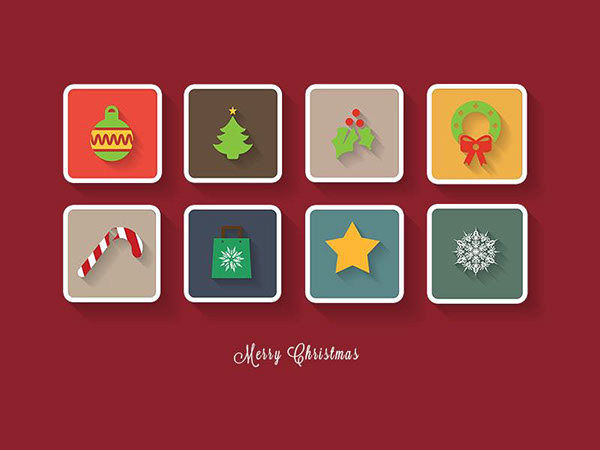 Wear The Spirit Of The Season With Customized Christmas Apparel
Are you planning to shower your clients and customers with gifts and giveaways this holiday season? Getting personalized Christmas apparel designed can prove to your customers how your brand drips with merriment. A beautifully designed shirt or sweater, done up in the traditional Christmas colors and adorned in Christmas patterns, with your business logo on the front, can be a wonderful gift that will kill two birds with one stone; make your customers beam with glee and make sure they remember your business for a long time to come. Furthermore, make your team gear up in Christmas apparel and shoot candid photos of them that can go up on your social media feeds, and show customers your festive backstory. Here are a few stunning Christmas apparel designs to leave you mesmerized: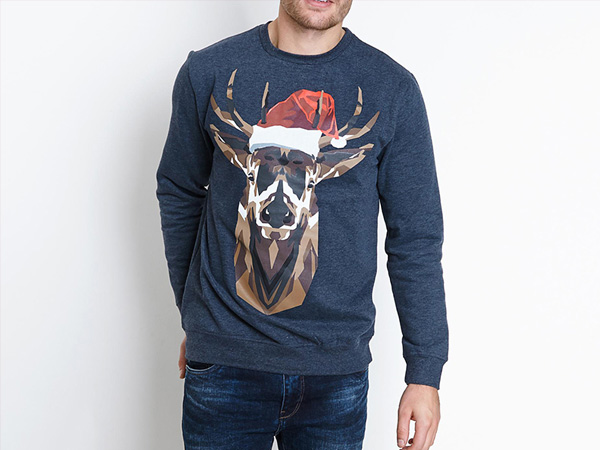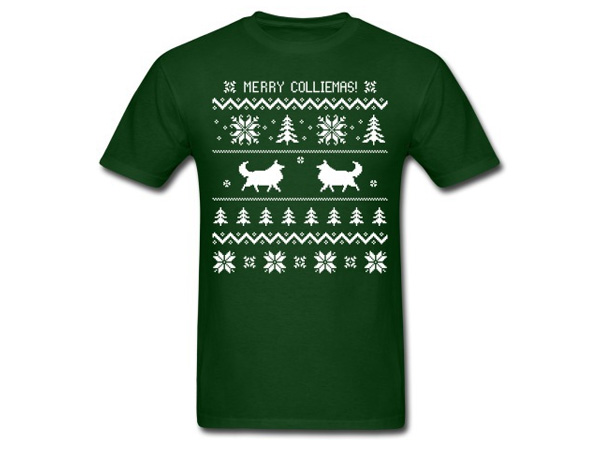 27. Christmas Sweater Vest By Ken Fukuda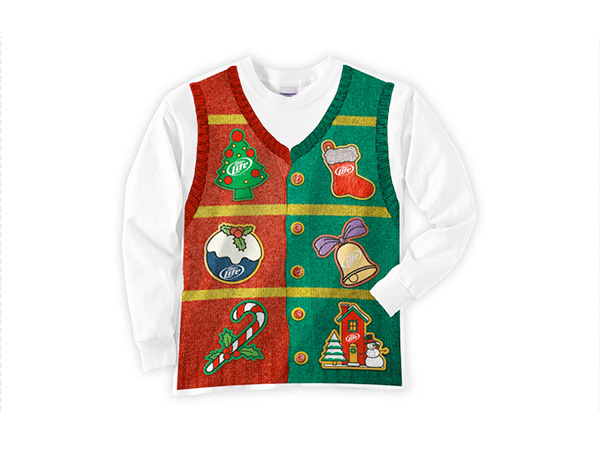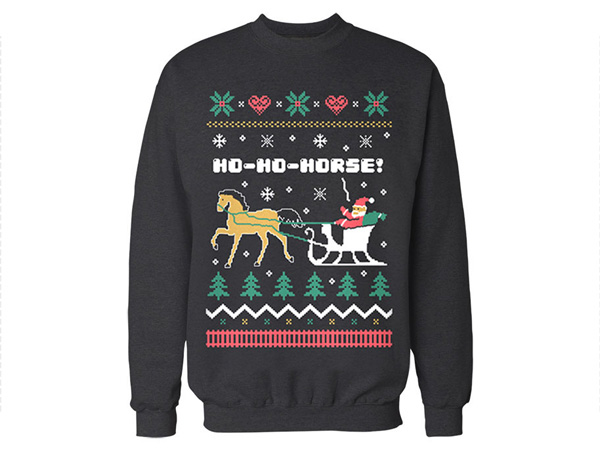 29. Christmas T-Shirt Design By Revati Banerji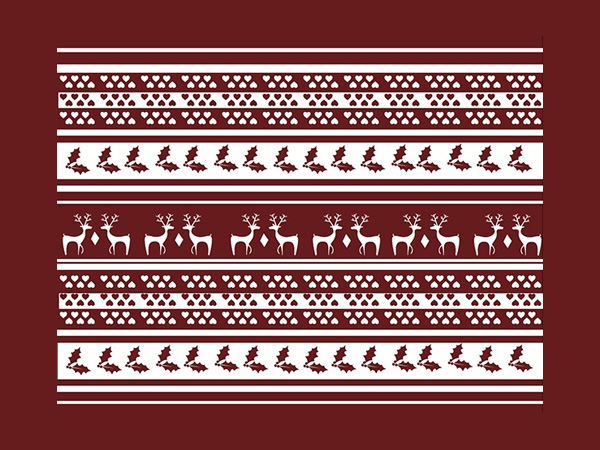 Offer Free Packaging In Christmas Themed Gift Wraps
Christmas heralds the delightful week of gift-giving and people rush to their favorite businesses to make good on their wish lists! However, selecting viable gifts for their loved ones is only part of the dilemma; wrapping the presents while struggling not to kill all sense of aesthetics is a real job; and one that most people dread! As for me, I love it when a store offers free packaging as it saves me the trouble (and the embarrassment)!
Enchanting presentation is just as important to shoppers as the actual product, as it shows their loved one that they have put some efforts and thoughts into the gift, and they are drawn to whimsical and cheerful designs of festive packaging. SMBs and E-commerce retailers would especially benefit from getting special Christmas themed gift wraps designed and tweaking their shopping bags around the holiday season, in addition to offering free packaging to their customers.
You can make your brand seem desirable, fun, and aspirational with limited edition Christmas packaging. By including your business logo on your custom packaging paraphernalia, your gift wraps and bags also act as your surrogate marketers. According to a survey by BigCommerce, more than 8% of mid-sized retailers plan to use free gift wrap services to increase holiday conversions. Why not be in the top A list? Here are some stunningly pretty Christmas patterns and designs that you can glean ideas from:
30. Christmas Pattern By Muti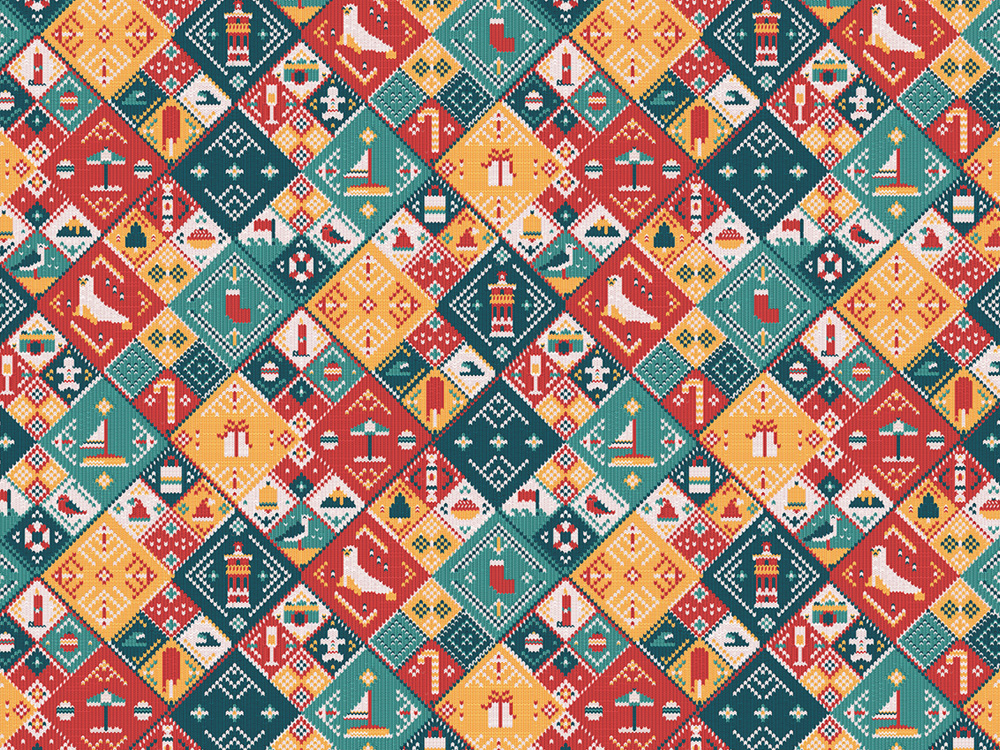 31. Pine Christmas Wrapping Paper By Mimi Kim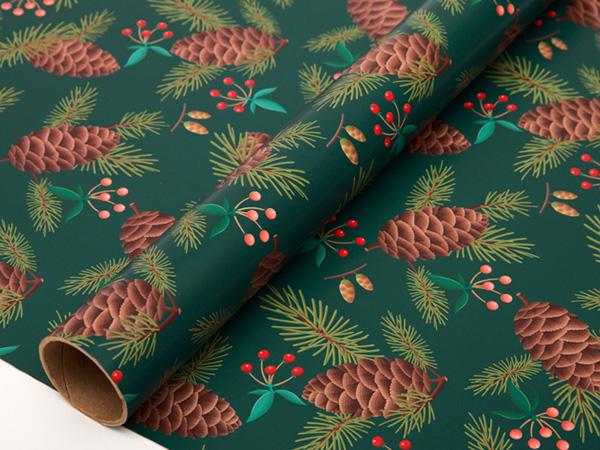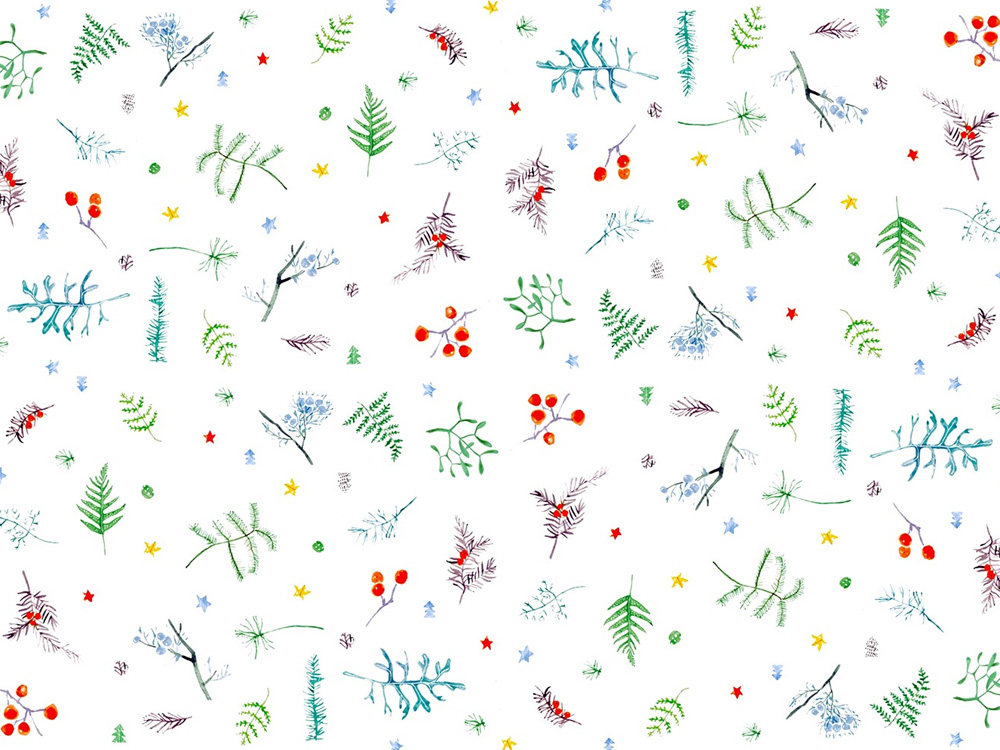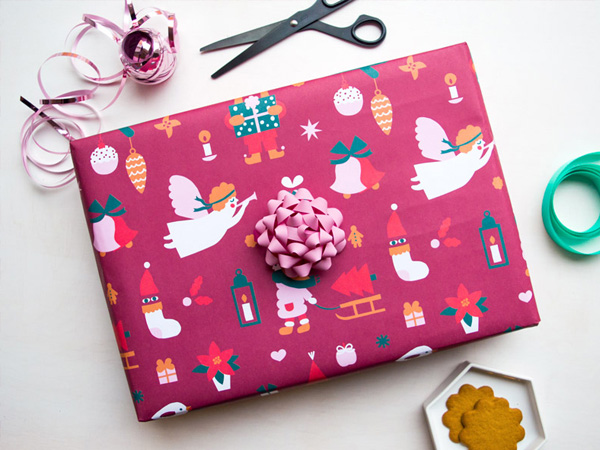 35. Christmas Tree Pattern By Anne Elster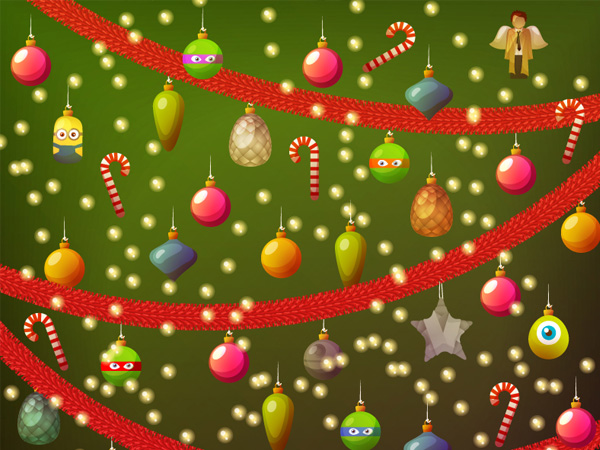 36. Penguin Gift Wrap By Marketa Rams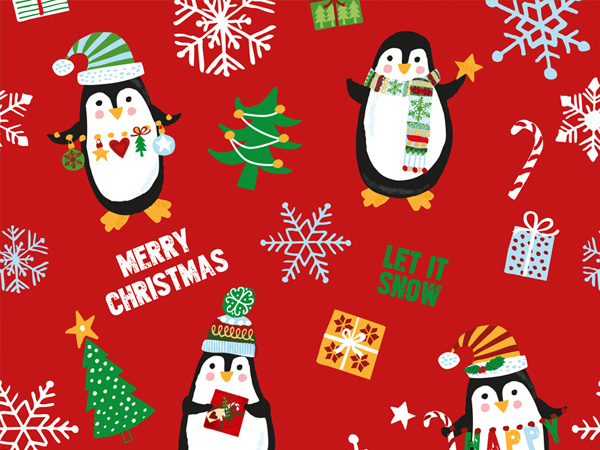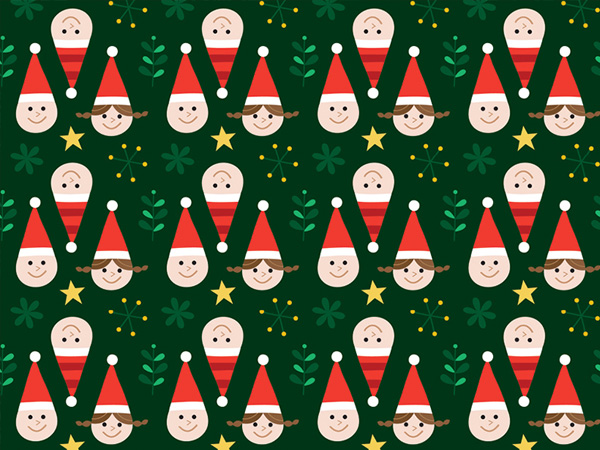 38. Christmas Presents Pattern By Holly Sims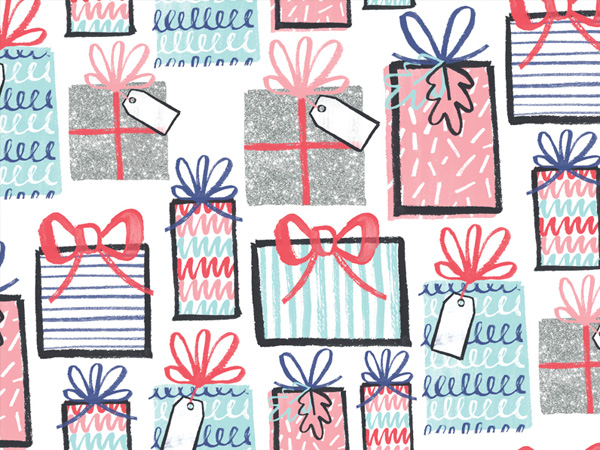 39. Holiday Cookie Pattern By Amy Kenney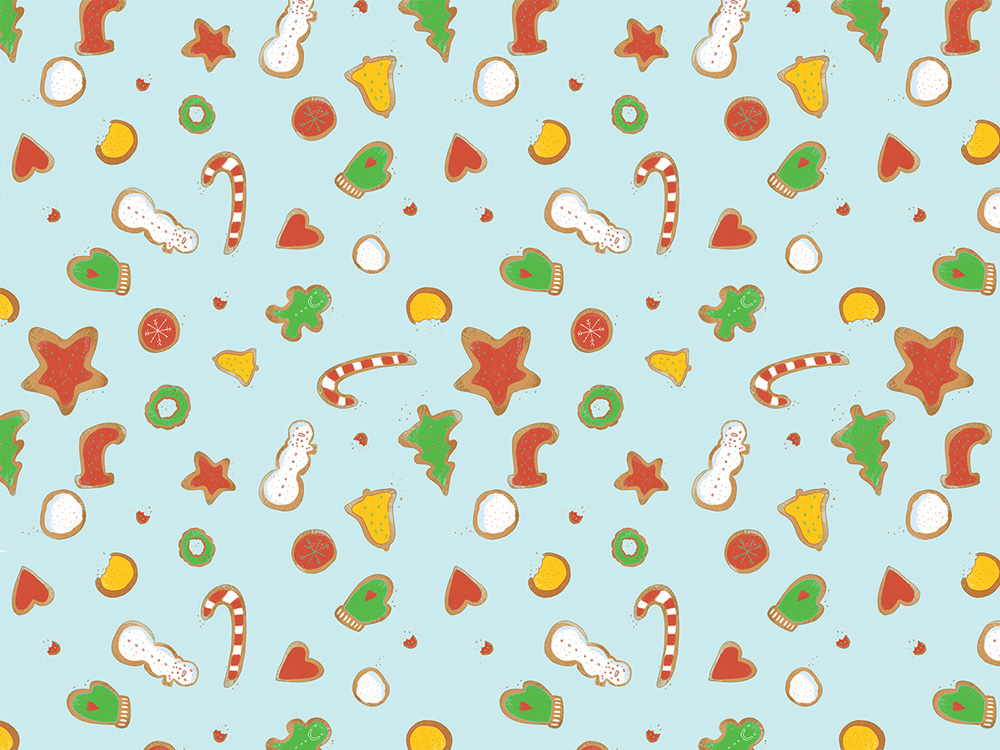 40. Christmas Gift Wrap By Gareth Brown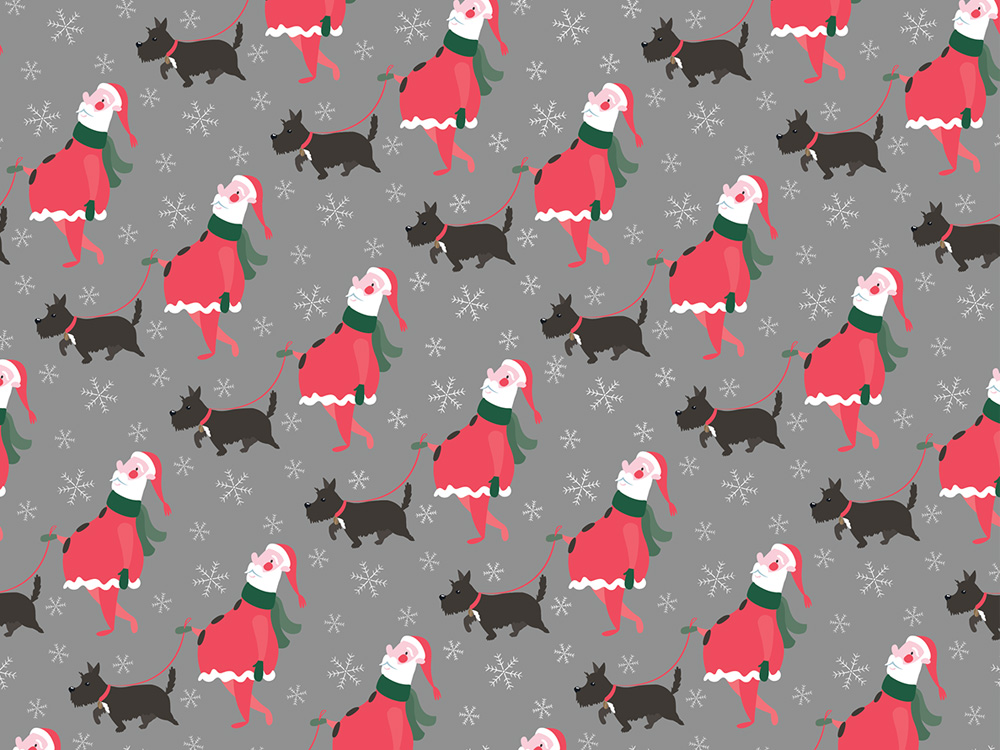 41. Christmas Patterns By Kim Miller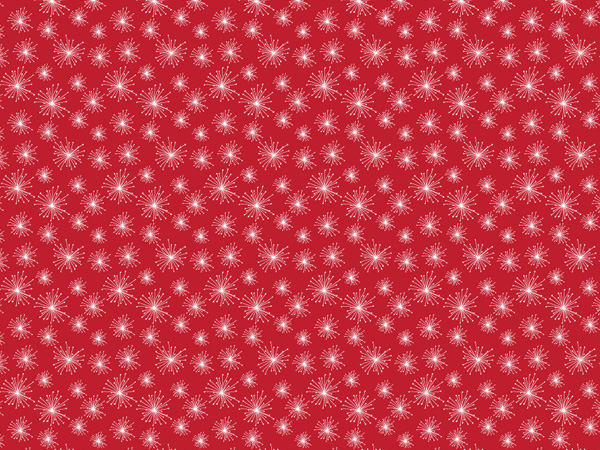 Designing Christmas Party Invitation Flyers
As I write this, I hear a business in my town is throwing a Moonlight Madness event. There will be musicians, jugglers, and fire-wielders performing. And of course, Santa will be there! Now, it doesn't matter if you don't have the kind of budget for a red-carpet event. Scheduling a tree lighting ceremony, complete with a visit from Santa, complimentary hot chocolate or eggnog, and carolers should suffice. Offer enticing discounts and offers to lure in customers to your party and make sure they have a good time. The important part is to organize an event that ties in with your services or products in some way. Now before you run berserk with ideas for the event, design a creative invitation flyer so that people know where's the party at! Here are some great resources to glean ideas from:
42. Christmas Invitation Flyer By Mukhlasur Rahman
43. Christmas Invitation Flyer By Rimana Zaman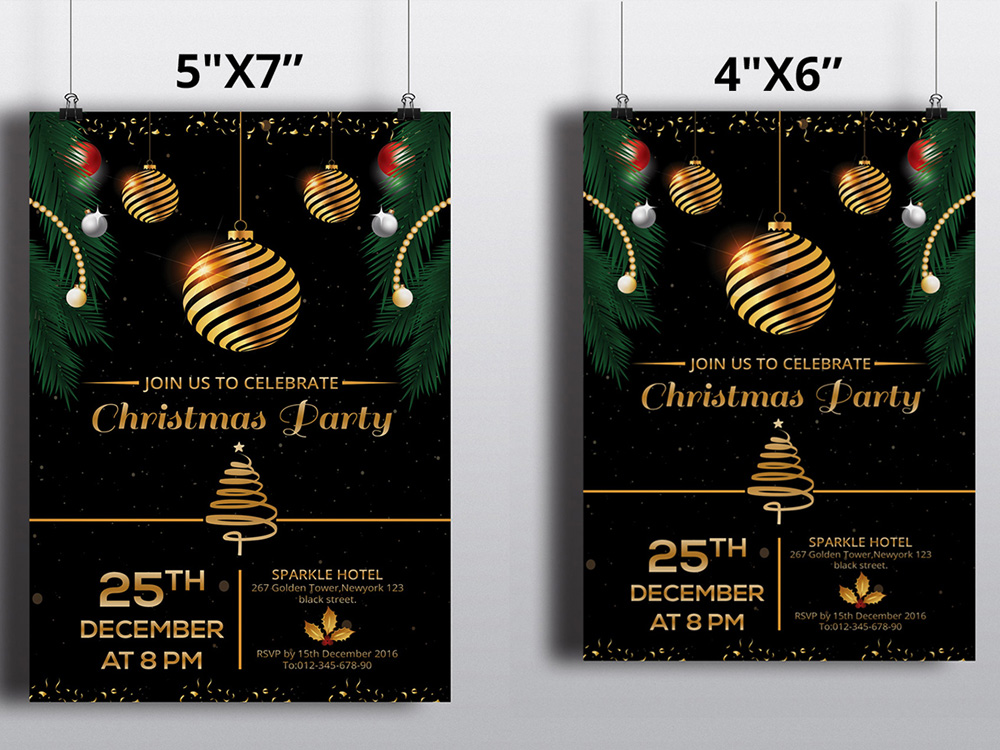 44. Illustrated Christmas Party Invite By Tania Macarenco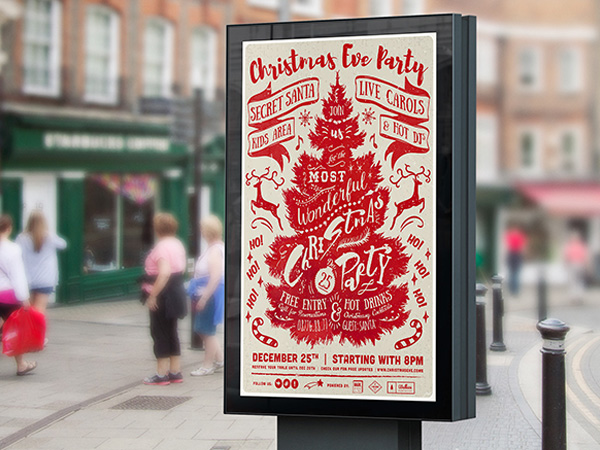 45. Christmas Party Flyer By Creative Artx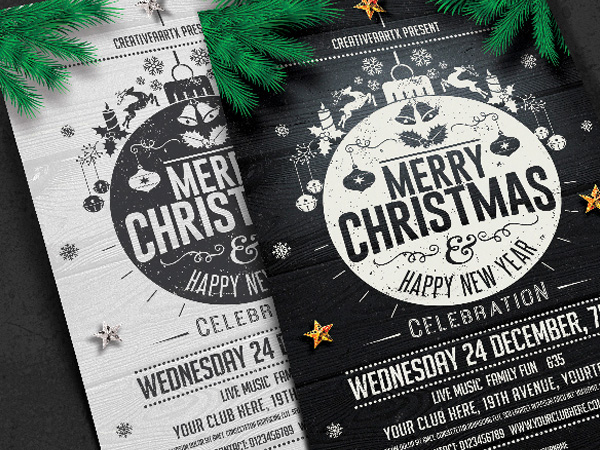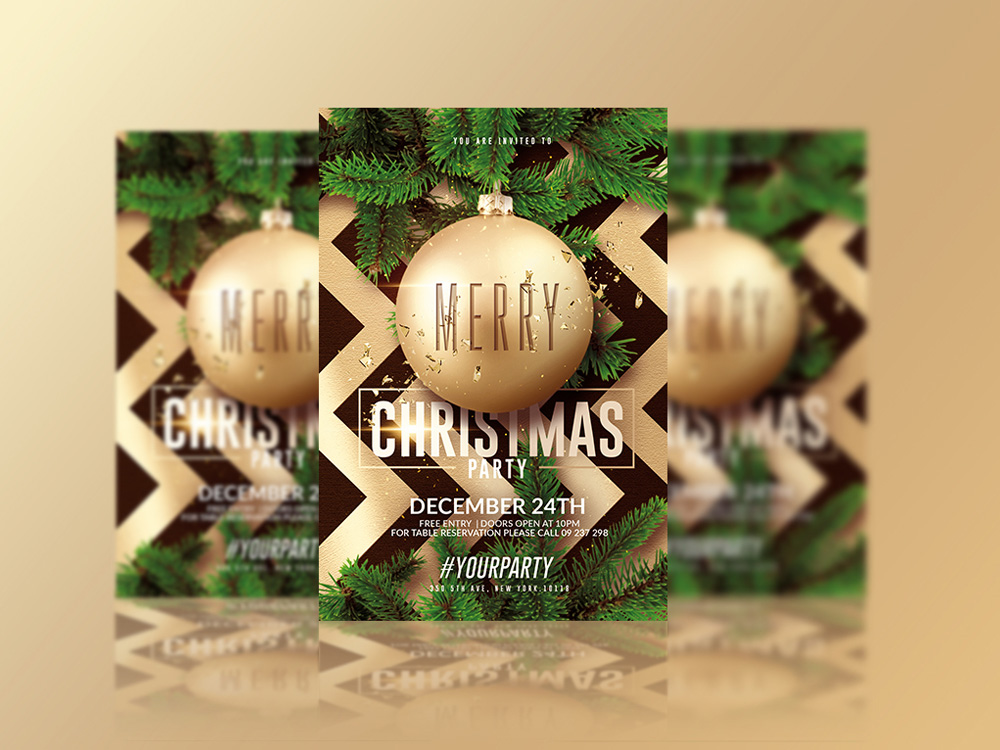 47. Christmas Party Hand-Lettered Invites By Maria C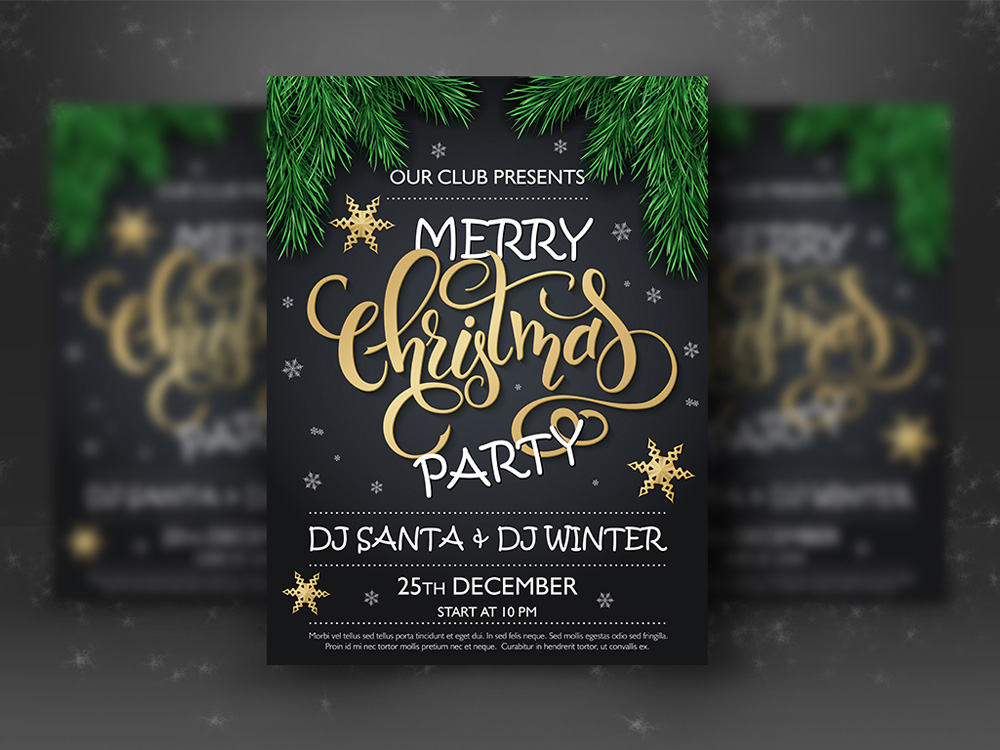 48. Christmas Party Flyer By Sandu Gabriel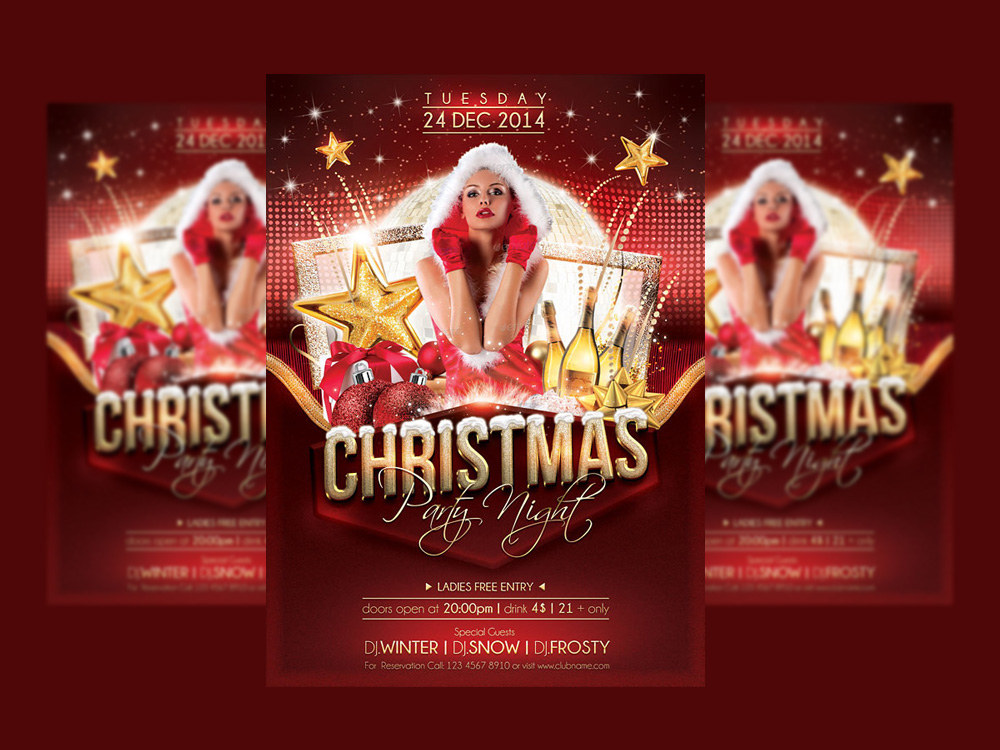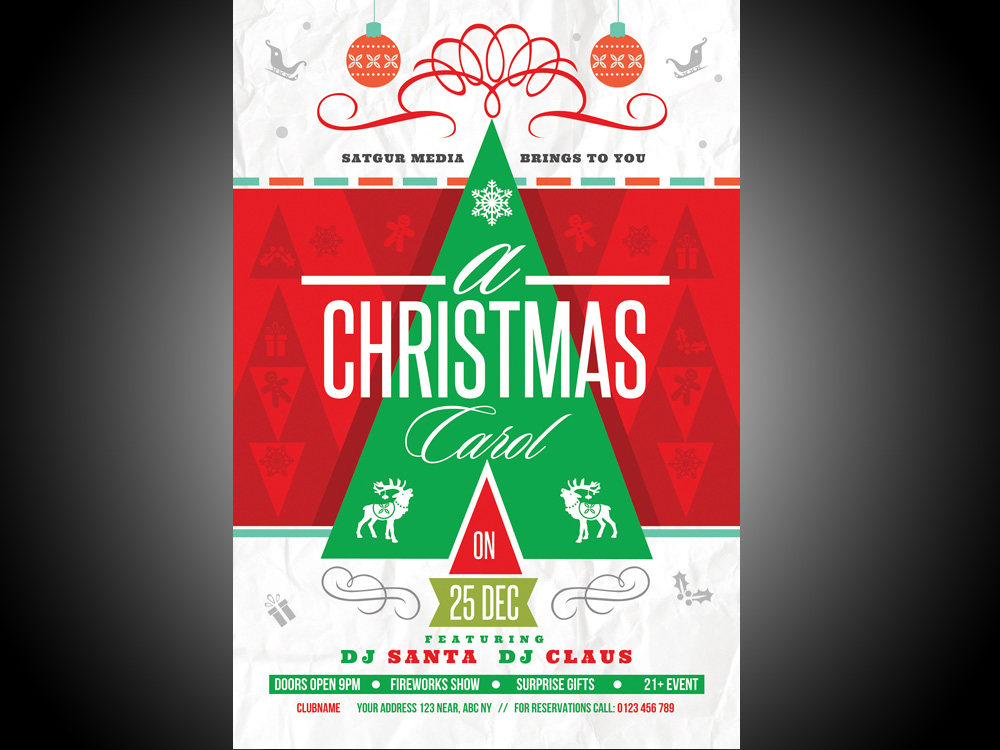 50. Christmas Party Flyer By Horacio Velozo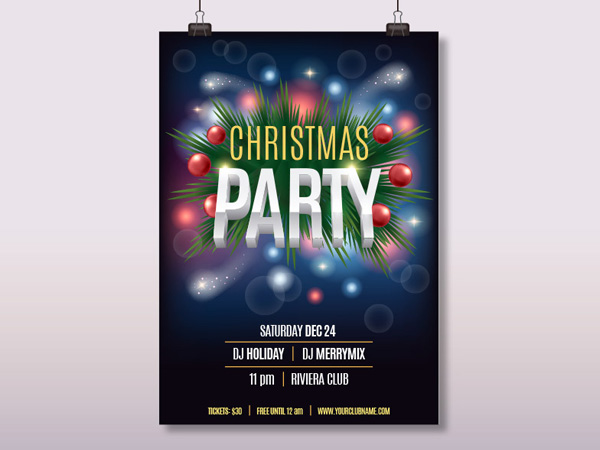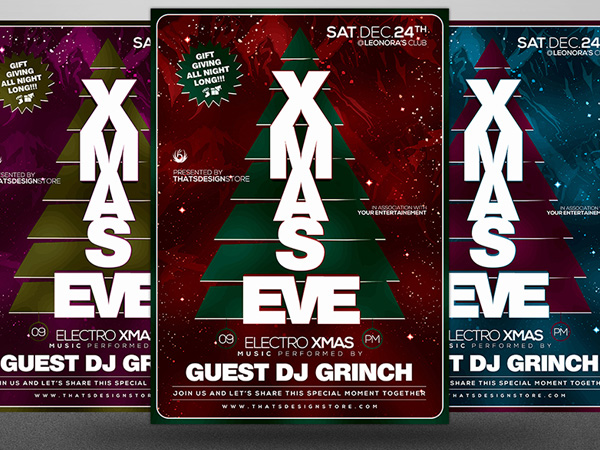 52. Christmas Party Flyer By Ess Kay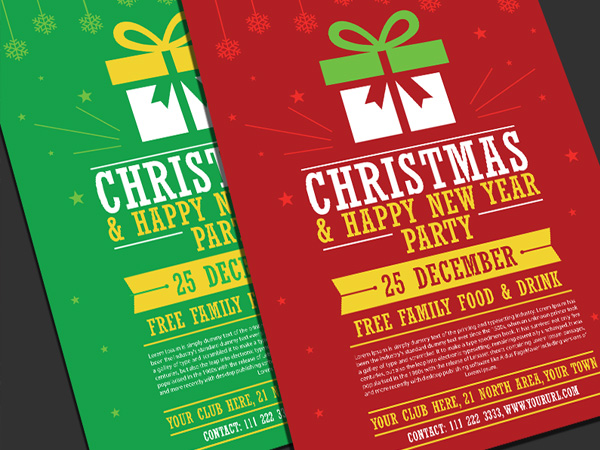 53. Christmas Party Fliers By Wutip Team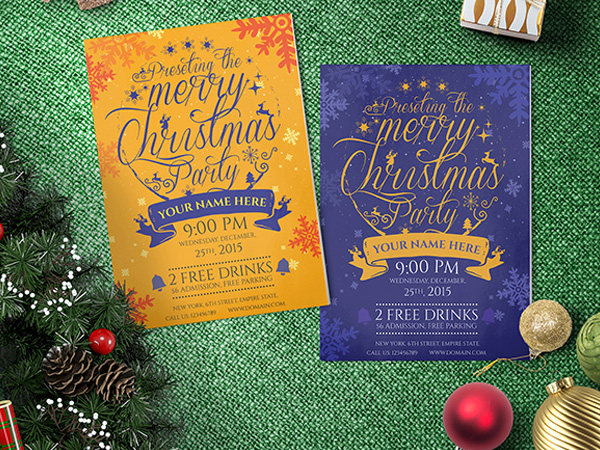 Deck Your Business With Merry Christmas Banners
Revamping your business website and social media pages for the holiday season will surely inspire customers to buy from you. It exudes a sense of camaraderie to Christmas shoppers and shows them that you are offering something specifically for the season. Incorporating Christmas inspired banners on your websites and social media headers greet customers as soon as they land on these channels, and imbue your brand with a seasonal spirit that uplifts all prospective shoppers as well. Here are some super-creative and exciting Christmas themed banner designs to make you start brainstorming:
54. Merry Christmas Banner By NTRIX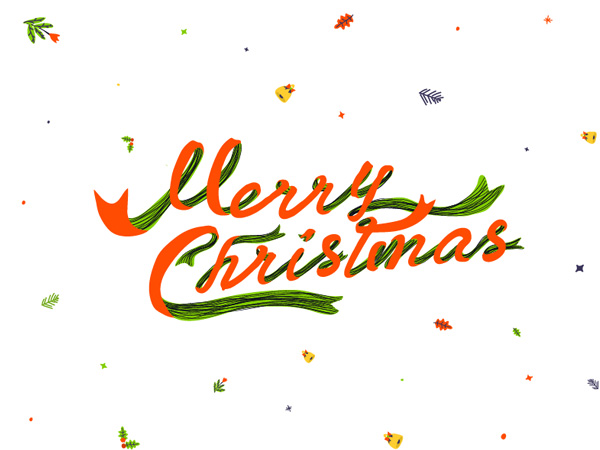 56. Merry Christmas Flat Elements By Olga Shandarova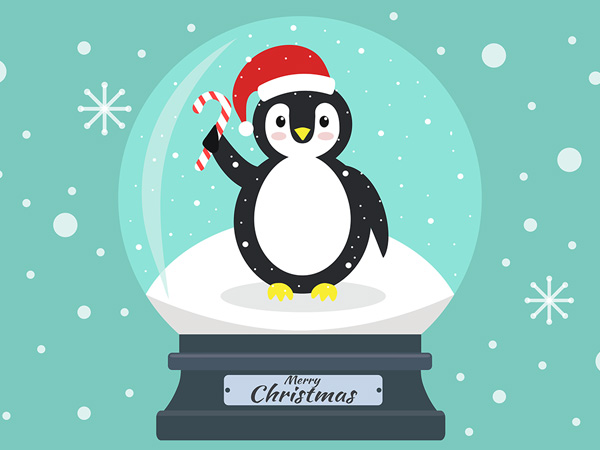 57. Merry Christmas By Jack Nguyen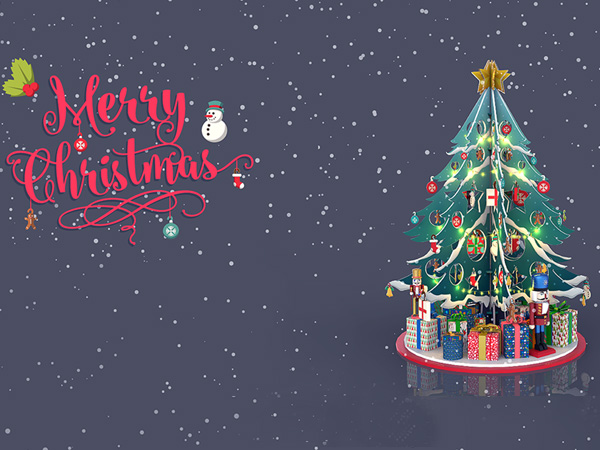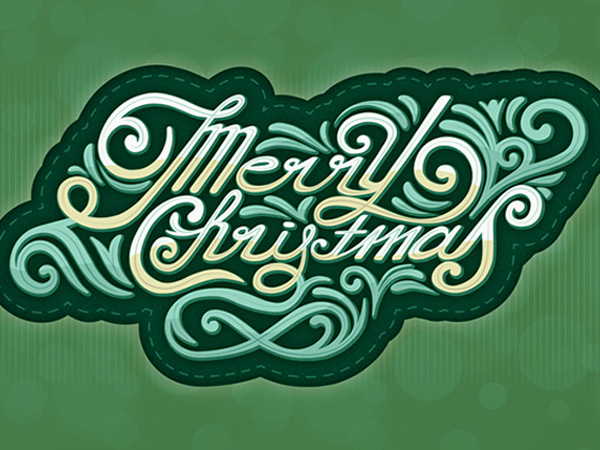 59. Merry Christmas By Mingu Lee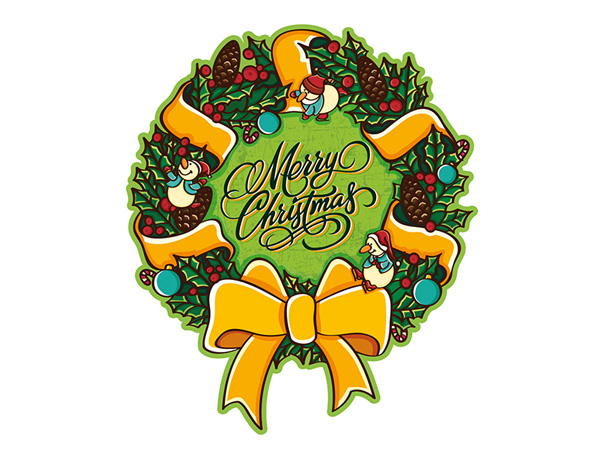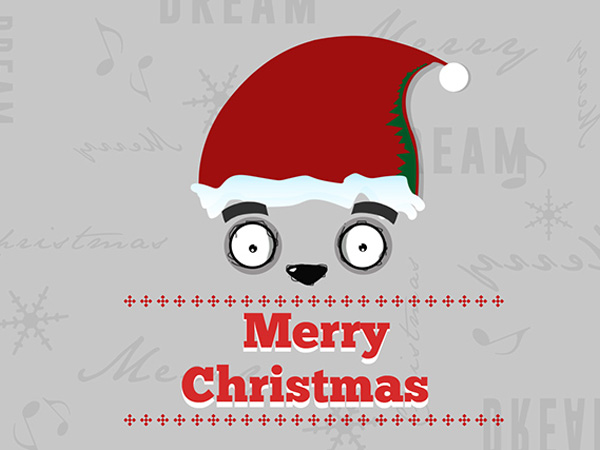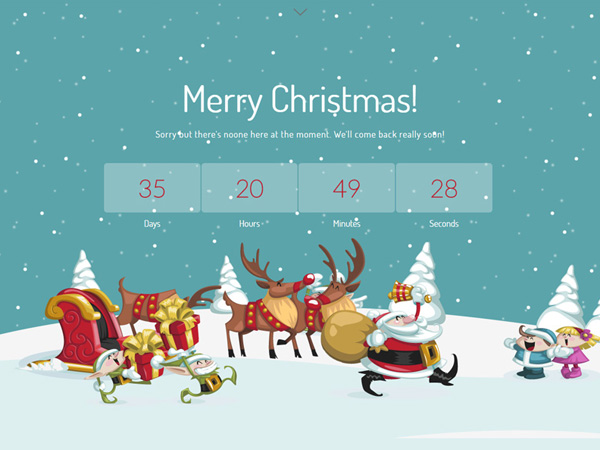 63. Merry Christmas By Web Duck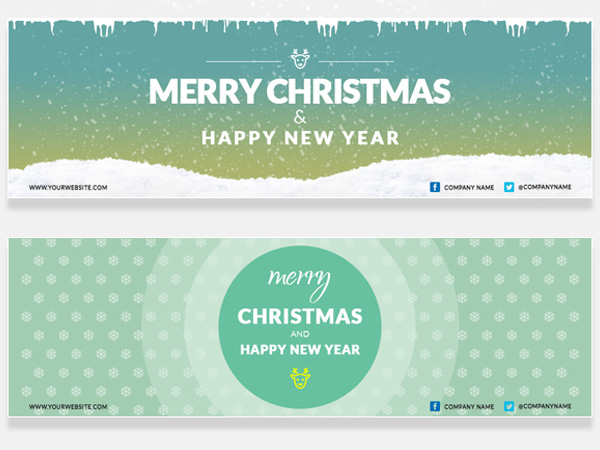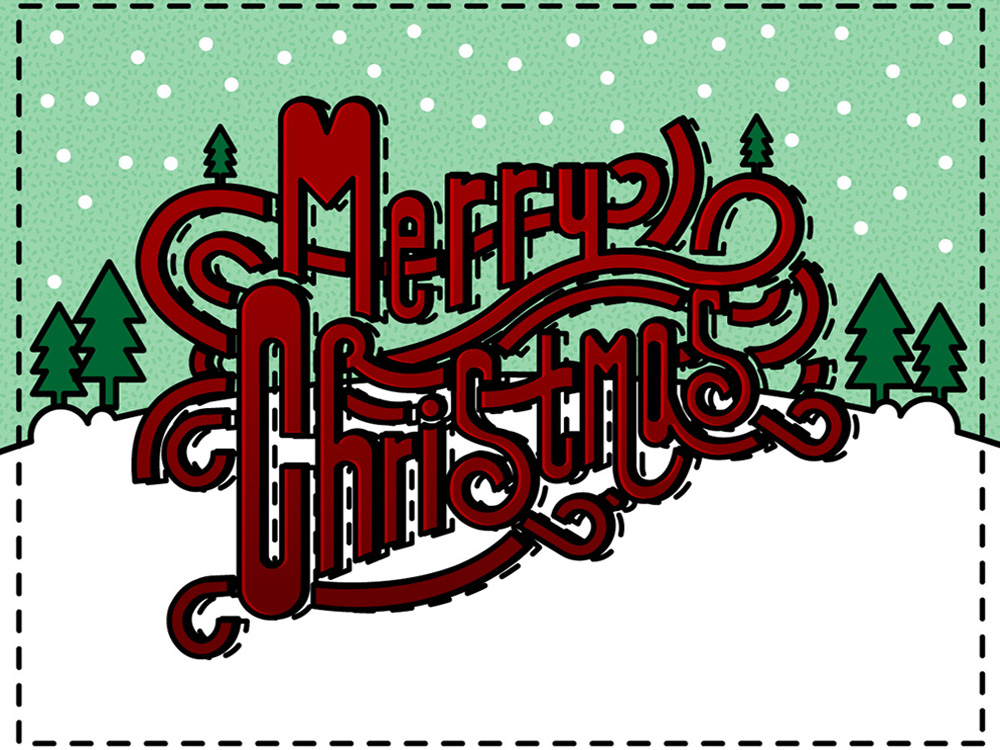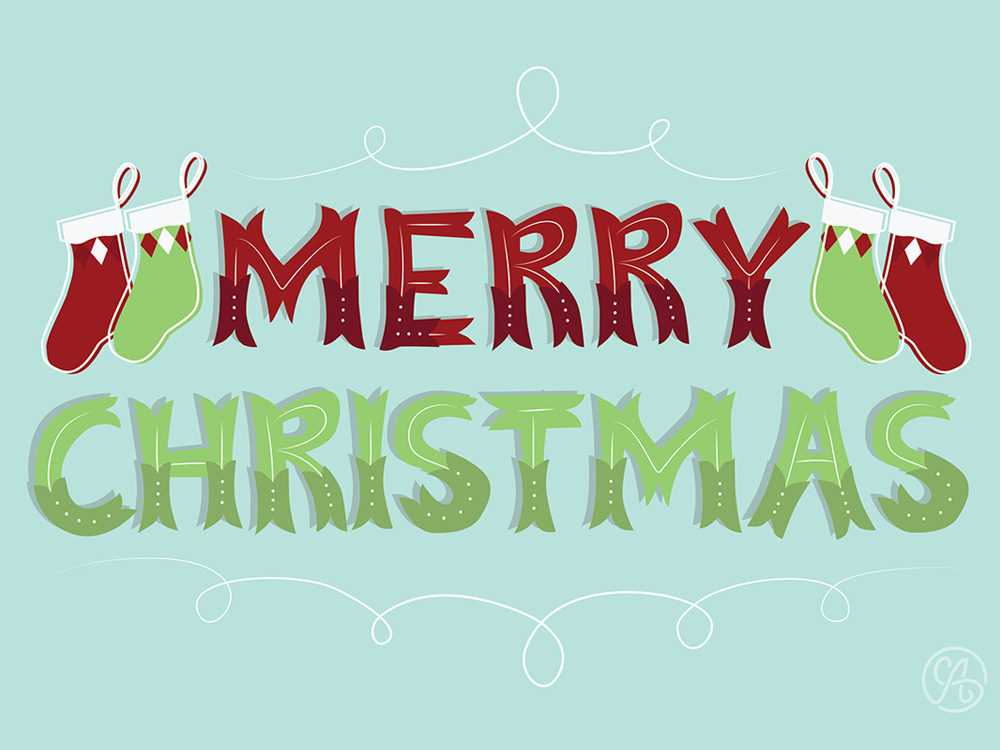 Miscellaneous Christmas Themed Branding Paraphernalia
When it comes to branding in the holiday season, you'll be surprised at the extent some brands go to separate themselves from competitors. As far as customizations go, sky is the limit. SMBs can leverage Christmas themed specially designed gift cards, holiday themed packaging, gift tags, Christmas wish book applications, express holiday cards, and gift boxes to truly embody the spirit of the season. Everything from your menu card to shopping bags should be decked out for Christmas. Christmas comes once a year, try not leaving any stone upturned in making the most of it!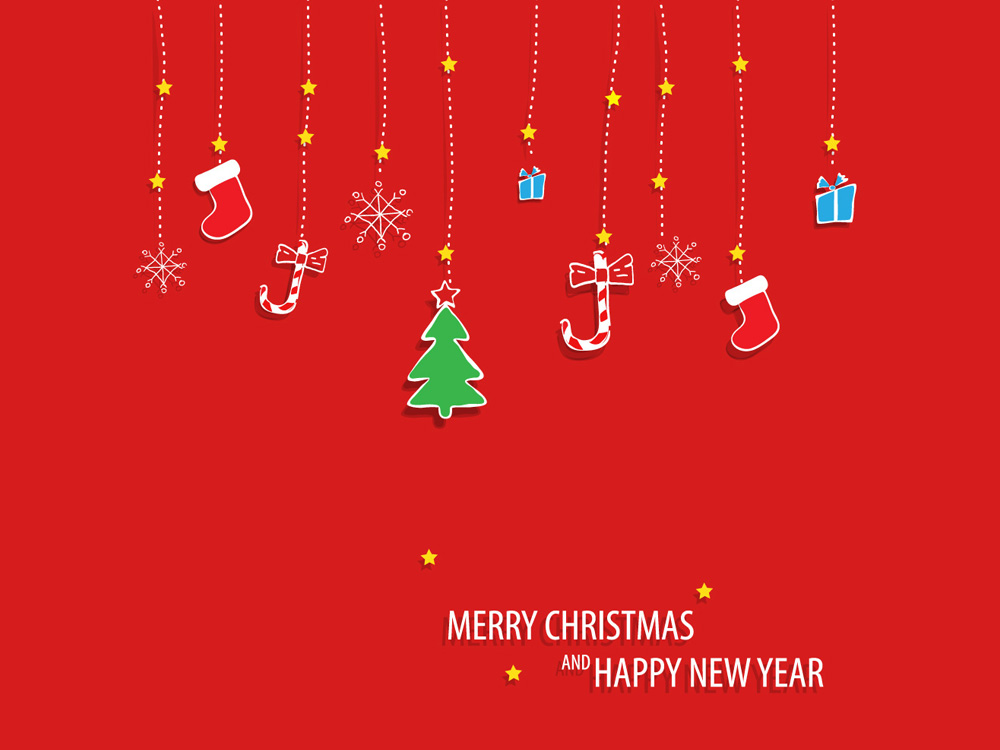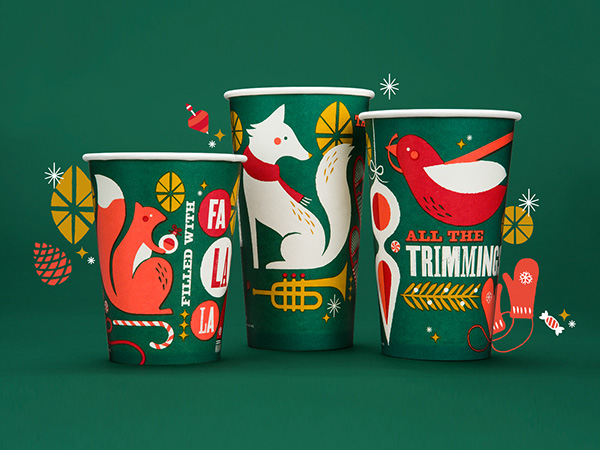 68. Christmas Menu Brochure By Edgar Capella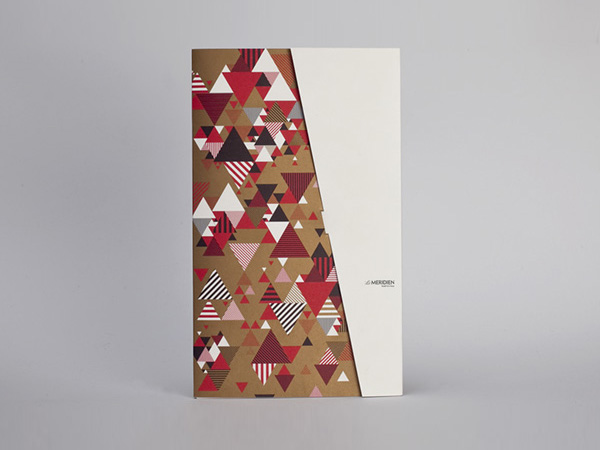 70. Christmas App By Andy Jones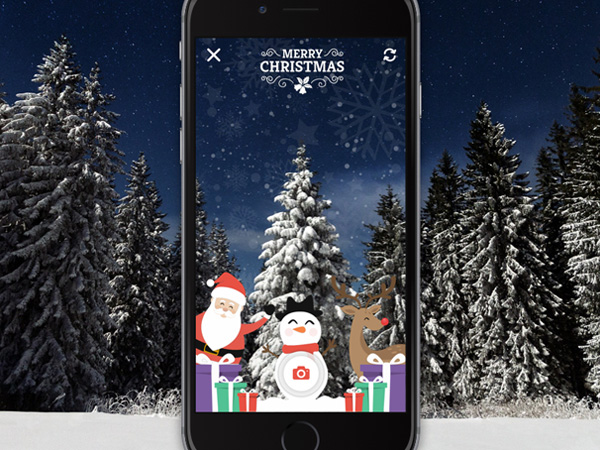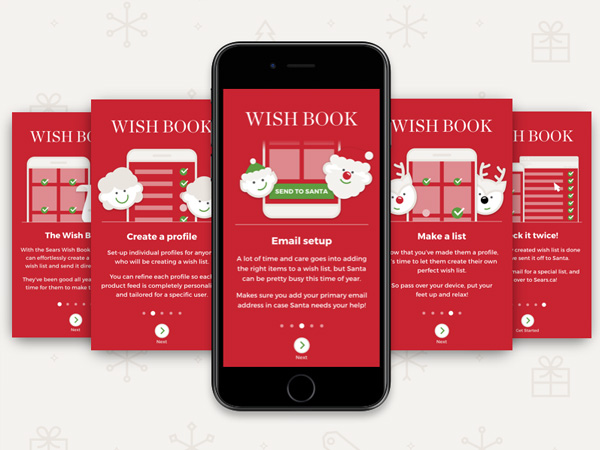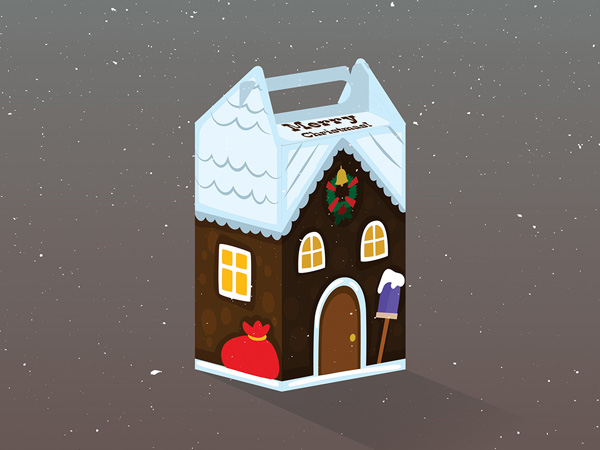 73. Christmas Sachet Packaging By Mara Rodriguez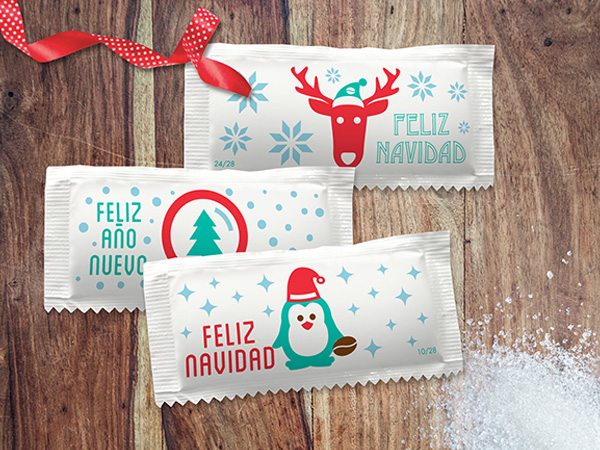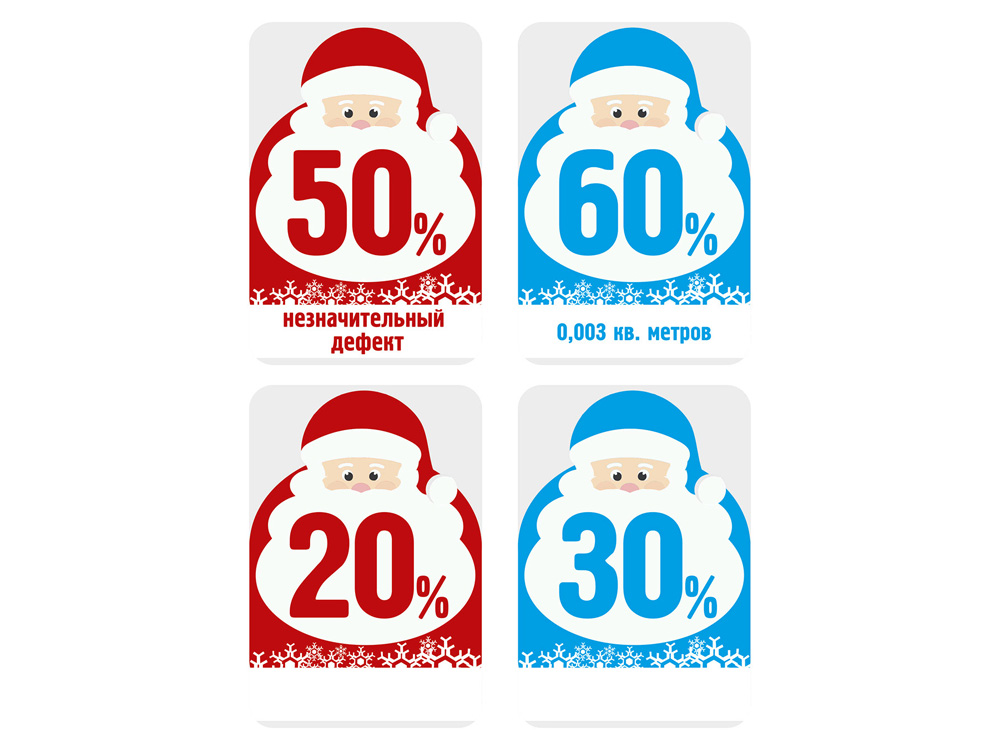 75. Santa Express Holiday Cards By Mcdermot J.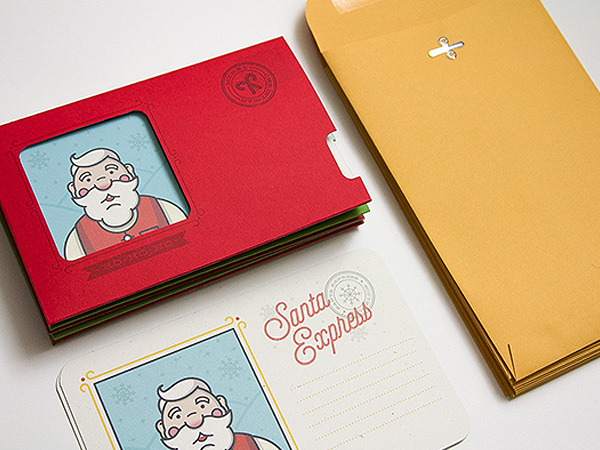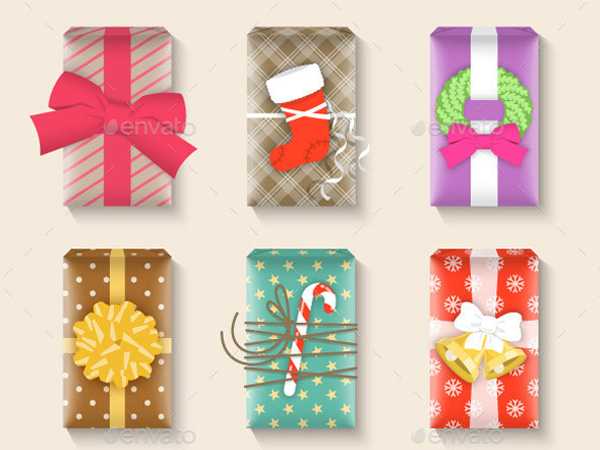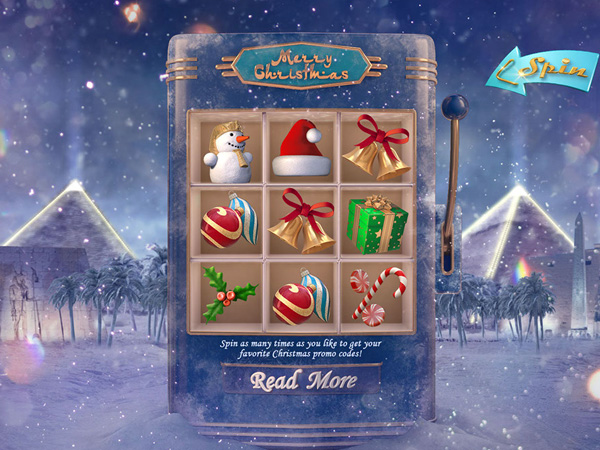 Can you think of any Christmas themed branding ideas SMBs can leverage tis season? Do let us know in the comments below.