Compared to some other sectors of the market, the cleaning industry is small. It consists of only a handful of sub-sectors, so when you sit down to create a commercial cleaning logo, you have to do thorough research to find out exactly what the business is all about at the cellular level. Like all service-based industries, the cleaning market also stands on the tenets of putting people first, authenticity, and providing quality services.
When you think of a new cleaning logo idea, you need to ensure that you cover all these concepts in your logo design. Below, we are sharing 5 different types of cleaning businesses that can use such a logo design to represent their brand.
Let's find out what they are.
1. Housekeeping/Cleaning Companies
A house cleaning company provides cleaning services on the need-basis. You have a special occasion coming up and you want a cleaning company to come in and take care of turning the space spotless for guests' arrival? These are the companies you call. Depending on the size of the company's operations and the cleaning services they provide, you can either hire their staff on an hourly basis or even look for a more permanent solution such as a live-in housekeeper or a house manager.
A housekeeper or a house manager is trained to look after the property, keep it maintained, run schedules, manage contractors and admin, or even supervise other staff of the household. These services are usually required by wealthy busy families who rather outsource the daily upkeep of the house to a trained professional or who have a team of household staff that needs supervision.
To design a housekeeping logo or a house cleaning company logo, pay attention to the size of the business, the kind of house cleaning services they provide, their fee structures (to let you know the kind of clientele they cater to), the flexibility of timing, and similar other factors.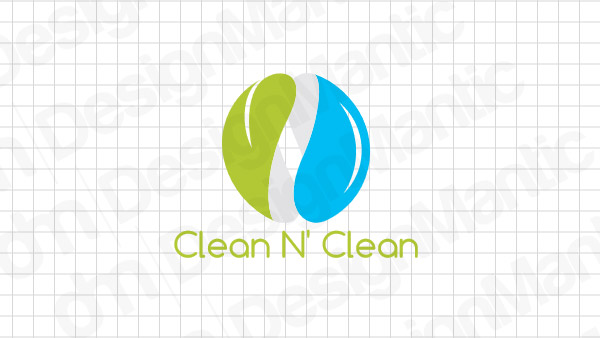 Green and blue circular logo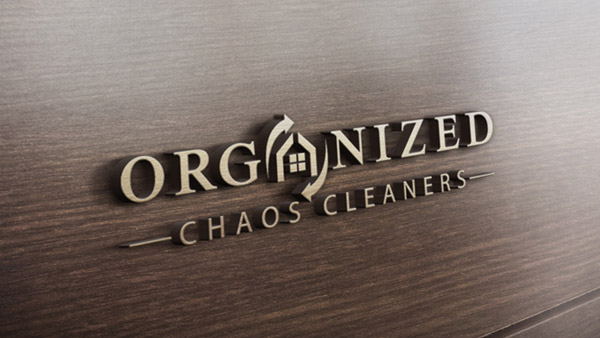 Image Source: Behance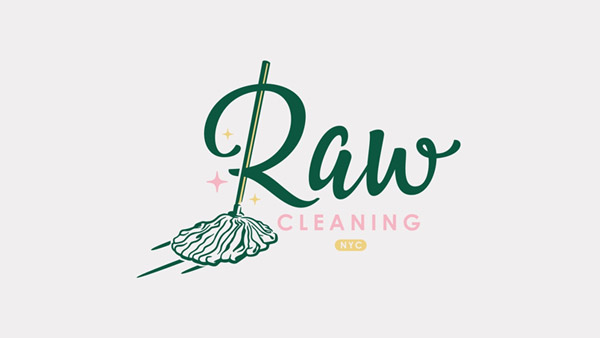 Image Source: Dribbble
2. Window Cleaning Experts
Another cleaning business that's a major part of the cleaning industry is window cleaning. Some companies specialize in cleaning windows of hi-rises, corporate buildings, office parks, and others. These are registered and licensed professionals who have been trained to clean windows of various sizes, textures, surfaces, and heights.
Mostly, logo designers use a variety of cleaning icons such as window icon or a wiper icon (or a combination) to design window cleaning logos. However, you don't have to be so literal. Think of creative ways in which you can showcase a window cleaning business even when using these common cleaning icons. As you can see from these examples below, it is not such a hard feat to achieve.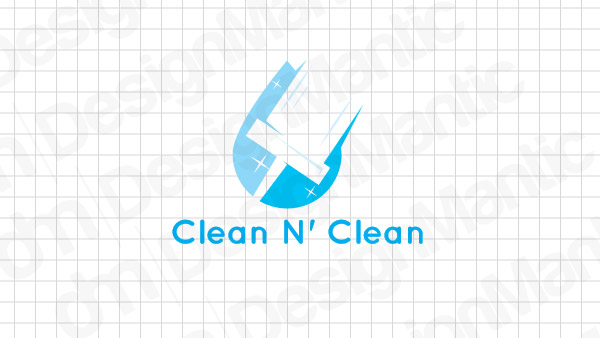 Wiper in logo design for cleaning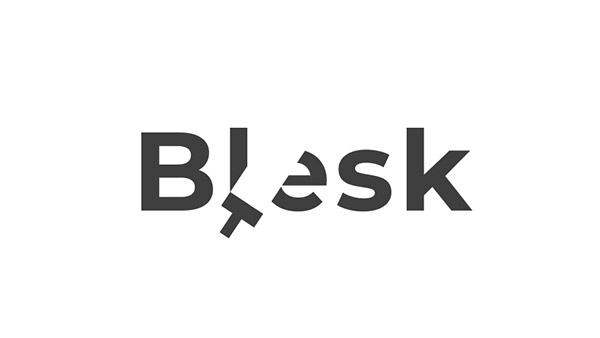 Image Source: Behance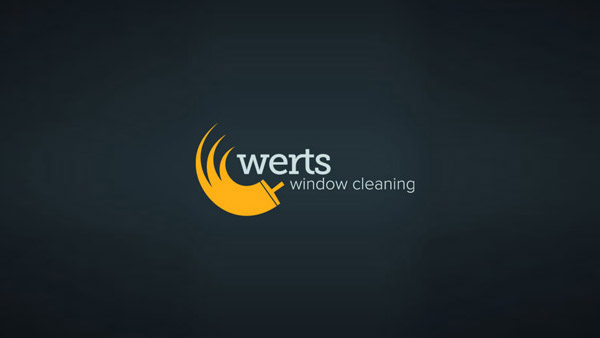 Image Source: LogoPond
3. Maid Agencies
Maid agencies are very similar to housekeeping services, but it is vastly simpler. Maid agencies let busy families hire cleaning professionals to take care of their houses. A maid agency will almost always employ female cleaning professionals; however, there are no strict rules. Male associates are also a part of these businesses and take care of clients' house cleaning duties.
Maid agencies allow for flexible schedules. So you can hire a maid for whatever number of hours you require on a weekly or alternate-weekly basis. You can assign them some repeated tasks or even request for custom solutions.
Logo designs for maid agencies usually go with a maid illustration or drawing. However, your maid logo can also be more creative by converting letters of the company name into brand icons or even going with a modern and minimal wordmark logo.Your marketing and branding strategy will also benefit from a strong logo design.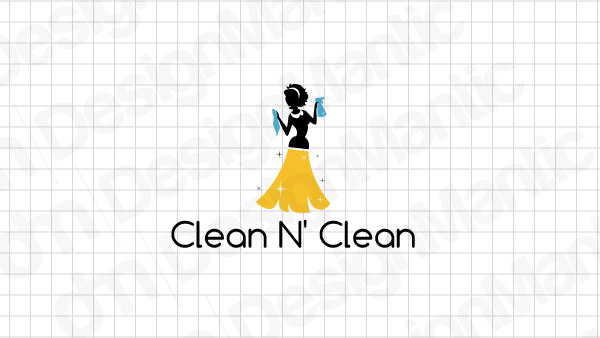 Maid logo design for housekeeping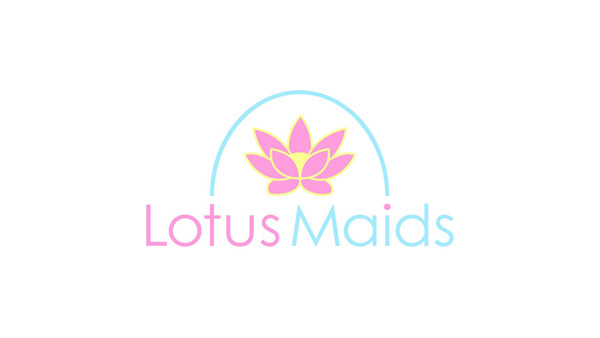 Image Source: Behance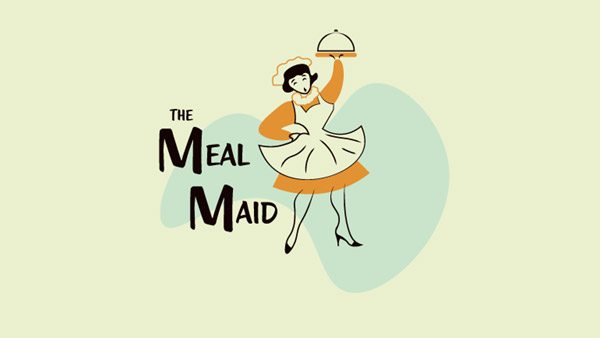 Image Source: Dribbble
4. Carpet Cleaning Services
Carpet cleaning and furniture cleaning is an important staple of the cleaning industry. Though a large number of homes now sport hardwood floors, there are still enough carpeted entryways both in private and commercial properties that carpet cleaning services are still booming. These businesses are also usually trained in furniture cleaning which comes in handy whether you are a private client or a corporate one.
Carpet cleaning logo designs usually include a hoover icon or a vacuum cleaner icon to symbolize floor cleaning. However, if you are designing a logo for an exclusive furniture cleaning service, you can use a spray icon, a wiper icon, or even a piece of furniture in your cleaning service logo.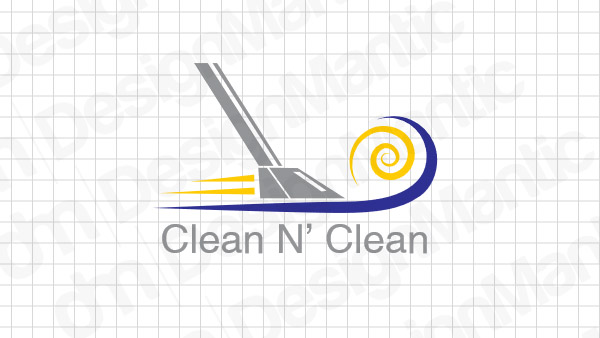 House help logo in blue and yellow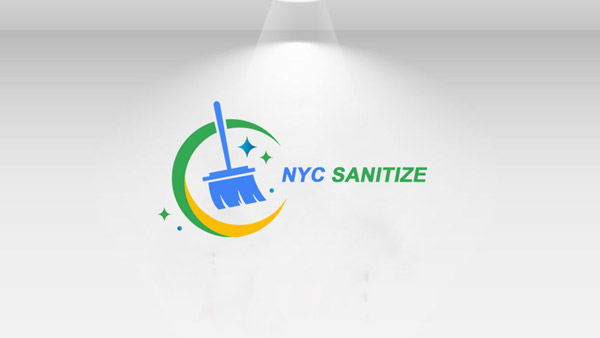 Image Source: Behance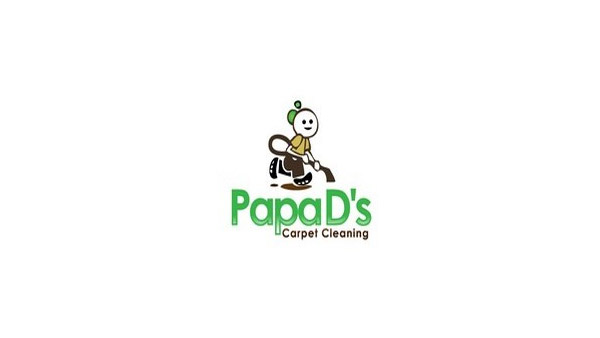 Image Source: LogoPond
5. Cleaning/Janitorial Supply Stores
This is the retail side of the cleaning service industry. A cleaning supply store or a janitorial supply store contains domestic as well as industrial level goods and equipment to help cleaning companies carry on their daily tasks. In their operations, they are very much like hardware stores as they have to be very careful about the security and handling of their equipment, chemicals, and other cleaning material.
When you are designing a cleaning supplies store, make sure you are using darker shades of colors and simpler, cleaner fonts to send a message of professionalism and expertise.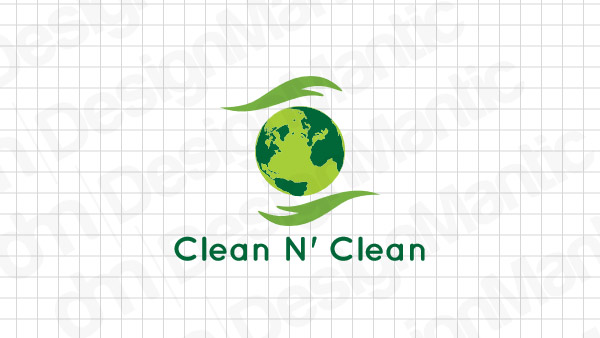 Globe logo in two green shades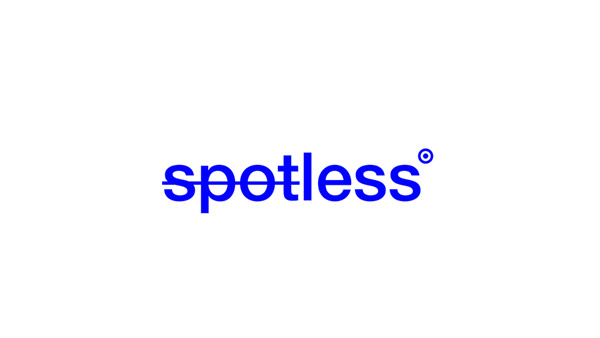 Image Source: Behance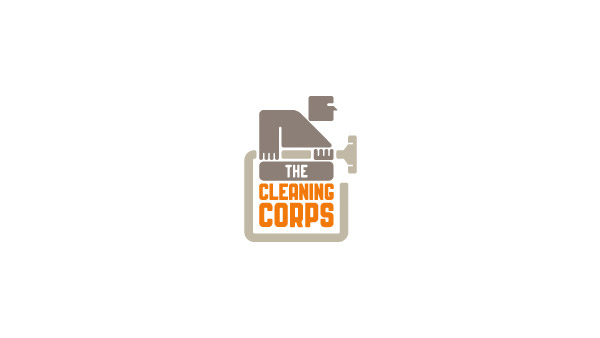 Image Source: LogoPond
So, In A Nutshell…
Though all these different types of cleaning businesses are essentially providing a similar kind of service, there are subtle differences in each of their business models/operations/target markets that you can highlight to differentiate your particular brand. Hopefully, our handy tips and the information provided here will come in useful when you get a project to design a new cleaning logo for an up and coming housekeeping startup.
Check Out Our Tailored Logo Maker Tool:
Carpet cleaning logo design templates
Vacuum Cleaner logo ideas for business
Washing logos for cleaning businesses