You need to keep a few design essentials in mind when creating a transport or freight logo. These essential elements, collectively, communicate your brand intent, specific nature of your transportation business, and the brand message you wish to send.
Since the primary purpose of a logo design is to give a visual identity to a brand, it is important that your logo design elements are chosen and structured in a way that gives your brand the most impactful identity.
In today's post, we will share five important design essentials that make up a stylish and memorable transport logo. We will share each of the elements in detail, with relevant imagery so you can see the examples in action.
Let's start:
1. The Logo Style
There are several kinds of logo styles, such as typographical logos, picture-based logos, combination logos, and more. You can use any of these styles to design your transportation logo. DHL is a global logistics company and has a typographical logo. On the other hand, UPS uses a combination logo system with its golden and brown shield prominently placed. FedEx, another big name in goods transport uses a predominantly typographical logo with a hidden symbol between its E and X.
You can also consider your options wide when it designing your transportation brand logo. You can choose a symbol-based logo, a text-based logo, or go for a combination of the two. Keep in mind, though, that whatever style you choose must have natural relevance to your brand. For example, while more established brands can evolve to rely on just symbols or words, as a new company, you'll probably be better off with a mix of two.
• Combination Logo Style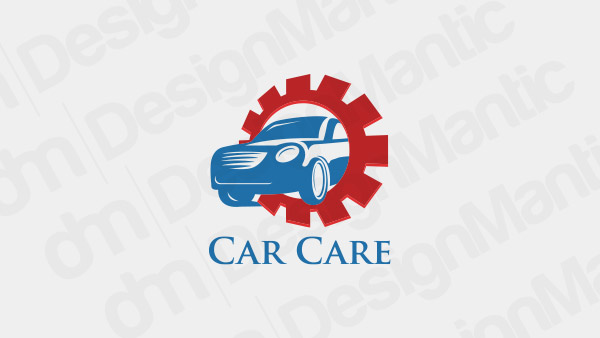 Car logo with a gear icon
• Typography-based Logo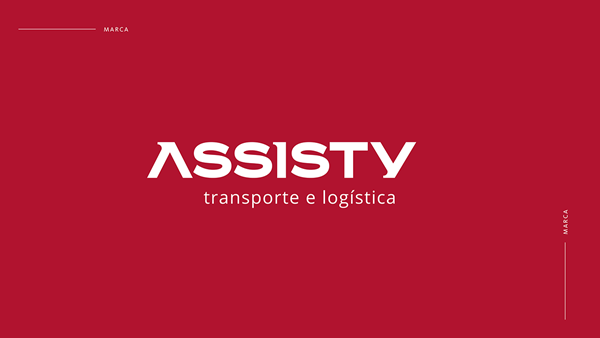 Image Source: Behance
• Pictorial Logo

Image Source: Dribbble
2. The Icon
Unlike logo styles where you can choose any style of logo design, the choice in transportation icons is somewhat limited. This limited choice is due to the fact that we have to focus on relevance and connection when choosing the icon for transport logos. It must be something that immediately connects the logo to the specific industry. This immediate connection is necessary, otherwise the audience can get confused and then give up on understanding what it is that your company does.
Therefore, rely on logo icons that are relevant to your business. This could be a globe icon with an arrow going around it to signify you're a global transport company. You can also use a vehicle logo, compact lines that are narrower on one end to signify speed or pace, use a cargo wheel icon, or look for ship or airplane logos to communicate your brand intent.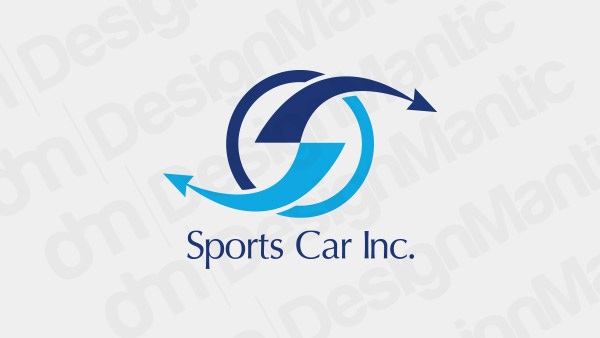 Two arrows in dark and light blue logo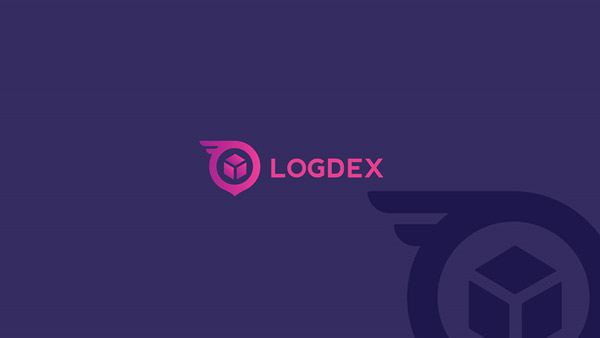 Image Source: Behance

Image Source: Dribbble
3. Color Palette
Go easy on the color palette. It is easy, as a new designer, to get carried away when confronted with overwhelming color choices. But keep in mind that transport company logos prefer a restricted color palette only consisting of a few industry-favorite shades. These are: orange, green, brown, red, yellow, blue, and black.
Some neutral colors, like grey and silver are often used to add balance or to act as secondary colors. Mostly though, you'll find transportation and trucking company logos relying on these tested shades. Also, as a rule of thumb, try not to design your logo (irrespective of the industry) with more than three colors. Two are ideal.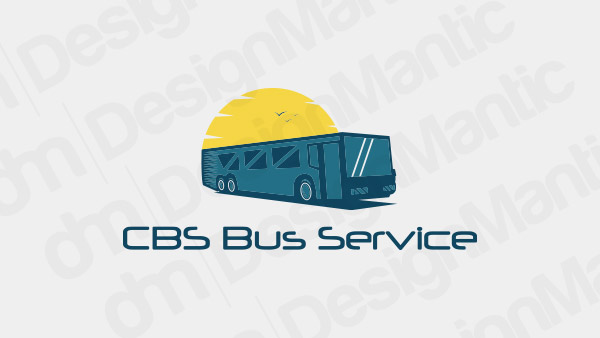 Bus logo with a sun in the background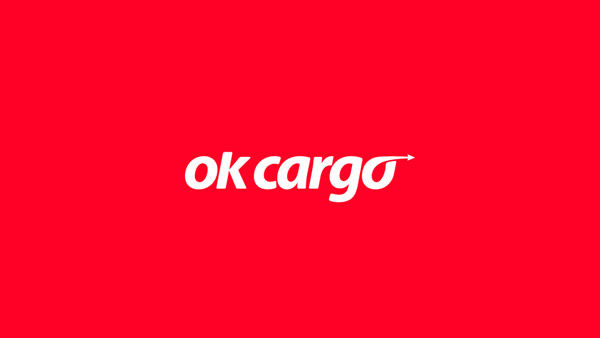 Image Source: Dribbble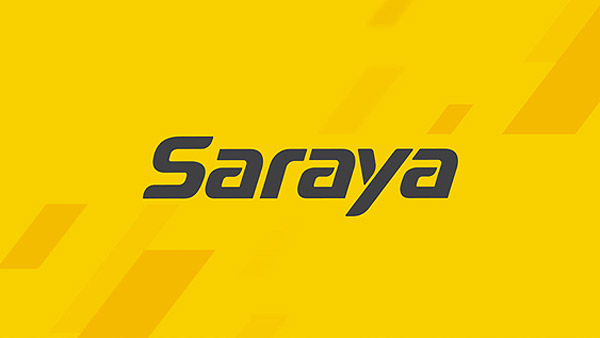 Image Source: Behance
4. Typography
Here again, you have somewhat wider choices to play around with. Except for some really decorative Script-based fonts, you can use pretty much any type style that you like. Our professional designers recommend some favorites: Swansea, Comfortaa, Trajan Bold, Marcellus, Oregon LDO, and Quicksand Bold, etc.
You can also search the web for more type styles and experiment with them. Google Fonts is a great resource to check out free fonts and see which one will suit your goods transport logo the best. Or you can also decide to create a fully customized wordmark logo to add more zing to your design.
When choosing type styles, look for fonts that are easier to read, gel well with the other elements of your design, and are on-point with your brand personality.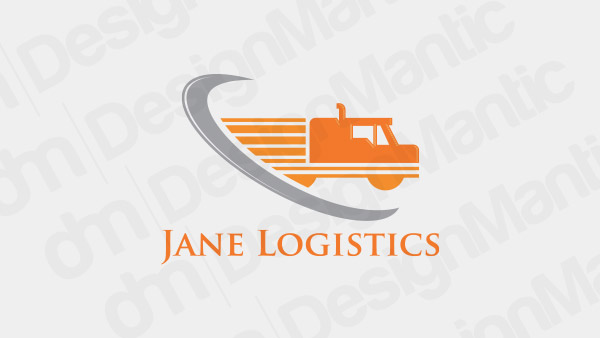 Truck in a logo with lines and swoosh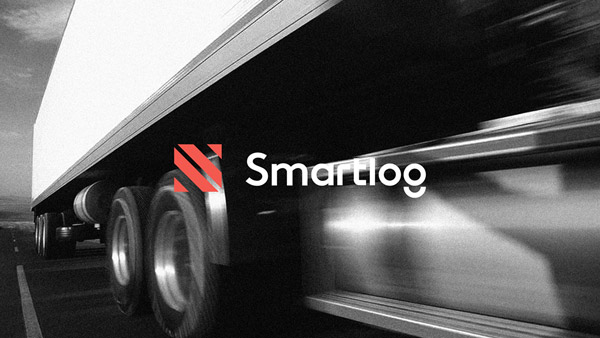 Image Source: Behance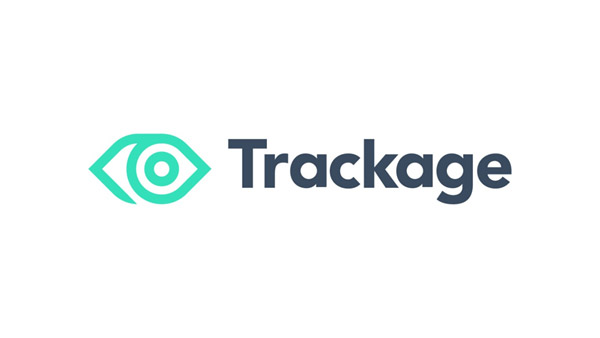 Image Source: Dribbble
5. Layout
Layout is the final presentation of all these elements. Your transport logo design can be in a horizontal layout or a vertical. You can also choose to represent your logo icon next to your brand name, over it, or underneath it. You can also get more creative, and following FedEx's example, insert the symbol in a secret corner and give your audience an interesting Easter egg to discover.
Like every other element of your logo design, the layout also needs to be in harmony with your brand and the rest of the elements. The more unified and 'whole' picture you present of your logo to the public, the more positive associations you can build and benefit from.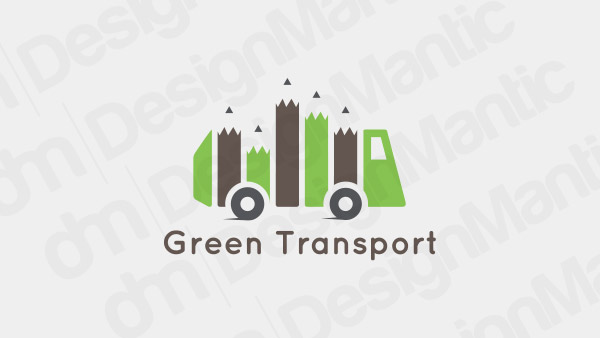 Green and brown vehicle logo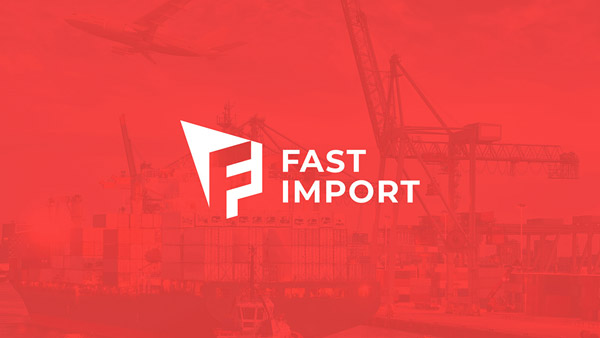 Image Source: Behance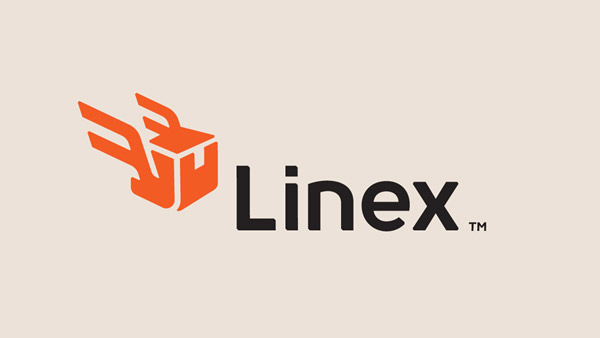 Image Source: Dribbble
Final Words
Though there can be no final words in graphic design, as the discipline keeps evolving, thanks to technological advancements and shifting consumer behaviors, the above elements serve as solid standards upon which you can build a great transport logo.
Keeping these elements constant, you can certainly experiment and keep showing your creativity. Consider these essentials the drawing board upon which you can paint your Mona Lisa. For more such artistic references in our conclusions, stay tuned for our next post.
Till then.
Check Out Our Logo Maker Tool:
Generate Automotive Logo Templates
DIY Wheels Logo For Transport Businesses