Holiday season is fast approaching and just like any other person, entrepreneurs would want to have a good time too. An intelligent entrepreneur, however, would be foresighted enough to extend his happiness to his customers and the general public. From a small scale businessman to the owner of an established brand, everyone can thrive by making their business web-ready for the upcoming festive season.
But, there is much more to Holiday season branding than only implementing changes on your website. There are plenty of ways that a business can reach out and connect with potential clients on such special occasions, such as, by sending beautifully designed greeting cards, posters, launching limited editions of a product with wonderful packaging, and basking everything in the cheerful spirit of Thanksgiving and Christmas by adorning it with fantastic typography.
To accomplish this crucial task, we bring a collection of some of the best poster designers, packaging designers, greeting card designers, widget designers, and typeface designers. Whatever you decide on developing, this is your ultimate guide for some amazing designers.
• Poster Designer
Here are our favorite picks for poster designers!
– Maxime Quoilin
Location: New York, USA
Maxime Quoilin is a freelance graphic designer, video director, visual gangster, and a bunch of other things. His design work has so far been featured at PSDTuts, Behance and Abduzeedo. You would probably fall in love with his use of light in various mediums.
Location: Istanbul, Turkey
One thing that strikes the eye immediately is the use of vibrant colors and complex themes in his designs. He is a freelance designer and illustrator, who has also worked as an art director at DDB&Co. His illustration projects have been executed in collaboration with Coca-Cola, Marie-Claire, Red House publishing house and Sabitfikir.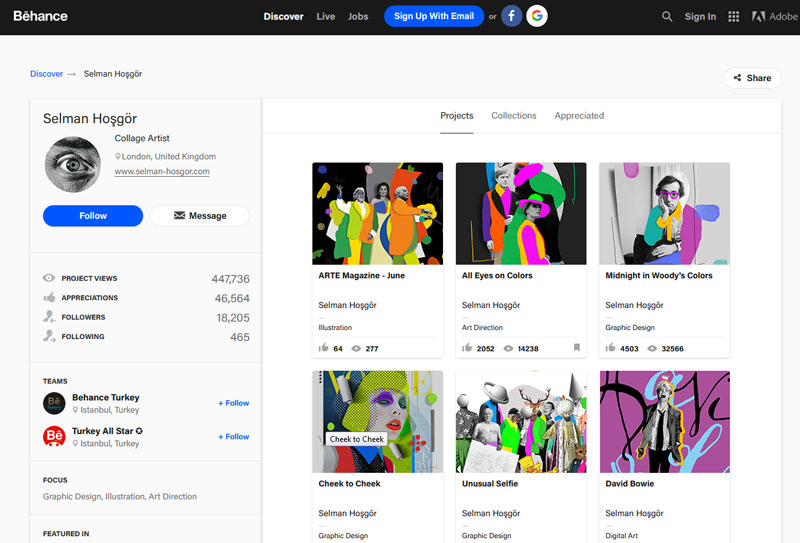 – Martín Azambuja
Location: Montevideo, Uruguay
Azambuja is a graphic designer and an illustrator, making him a fine designer for posters. He also enjoys collaborating with designer friends over illustration, packaging design, identity, and art direction projects. You can check out his portfolio at the Behance website.
• Packaging Designers
Rolling out special packaging for a festive occasion is one of the best ways of grabbing the attention of your customers. Here are some amazing packaging designers you could contact to achieve just that:
– Maurizio Pagnozzi
Location: Benevento, Italy
Working with clients all over the world, Pagnozzi has acquired an impressively long list of web references on his professional profile. He is a freelance graphic designer and Brand designer beside teaching Visual Communications at his old graphics school Scuola la Technica in Italy.
– Marlon Mayugba
Location: Manila, Philippines
Mayugba comes from the Asian background of designers and focuses on brand identity, packaging design, web design, illustration, posters, t-shirt design, any sort of promotional campaigns, and print and editorial design. You are going to love his technique in packaging design.
– Marie-Andrée Pelletier-Cyr
Location: Montreal, Quebec, Canada
Although, Marie-Andrée Pelletier-Cyr is just a student yet, her design portfolio already displays a level of maturity and a promising career in the making. She enjoys working on packaging design, graphic design, illustration, and photography. So far, she's been featured on the Packaging Design Served and Branding Served platforms.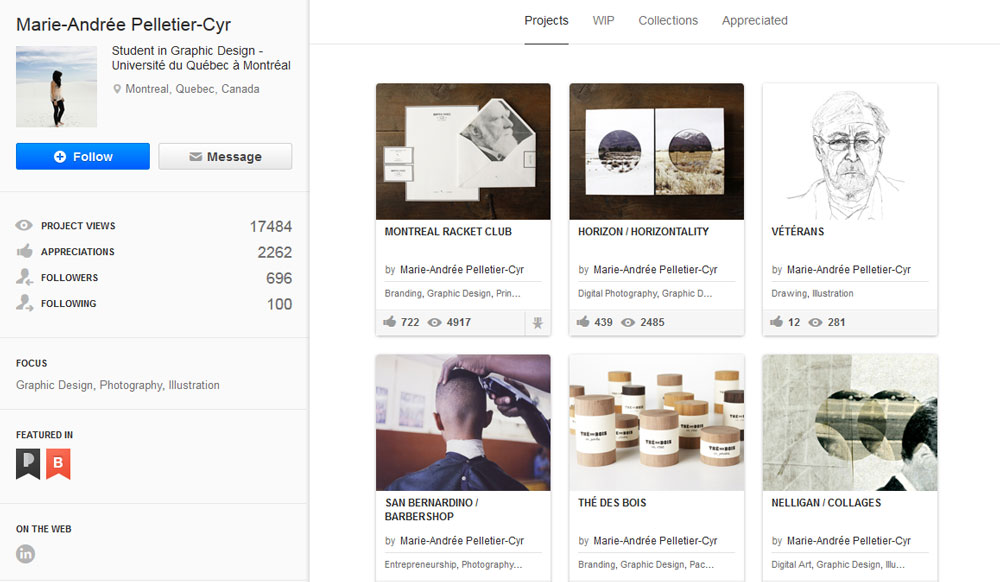 • Greeting Card Designers
Greeting cards are usually a must when it comes to Holiday festivities. Whether you want them for clients or loved ones, these designers can deliver what you might be looking for.
– Mike Delsing
Location: Minneapolis, MN, USA
He doesn't just talk the talk, because his design portfolio clearly displays great aesthetics as a graphic designer. As a creative, he focuses on advertising and branding, as well as greeting card design. His work is simple and clean, yet, powerful.
– Shaan Shiv Suleman
Location: Bangalore, India
Shaan Shiv Suleman's vibrant use of colors is enough to capture anyone's attention, but if you pay close attention, it is also meticulously detailed and well-executed. So far, his client list includes, Accenture, Change.org, Claesens, and Further & Beyond. He strives to be a perfectionist in minimalist design.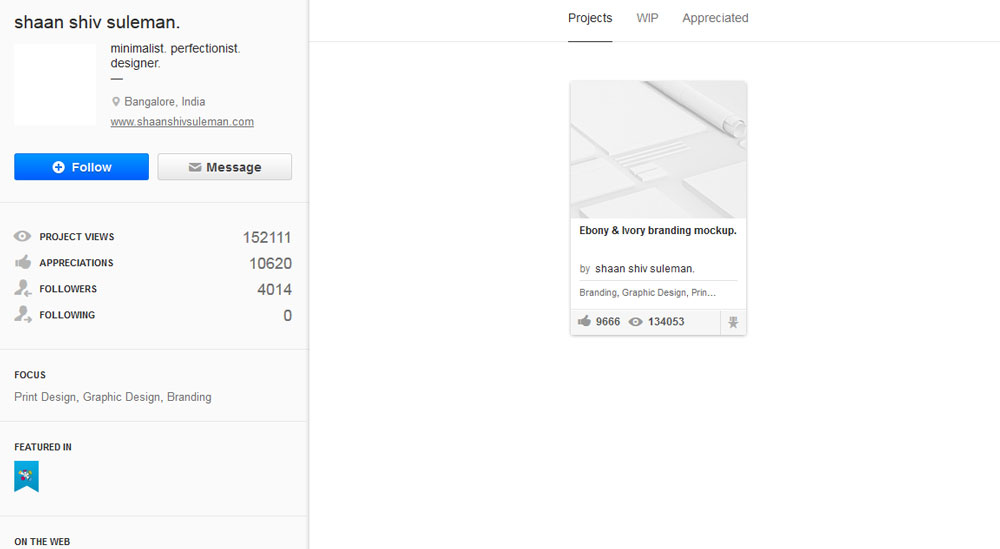 – Chad Michael
Location: Dallas, TX, USA
Chad Michael is the owner and principal designer at Chad Michael Studio, Dallas. However, he works in New York as well. His work mainly revolves around packaging design, graphic design, and attractive branding.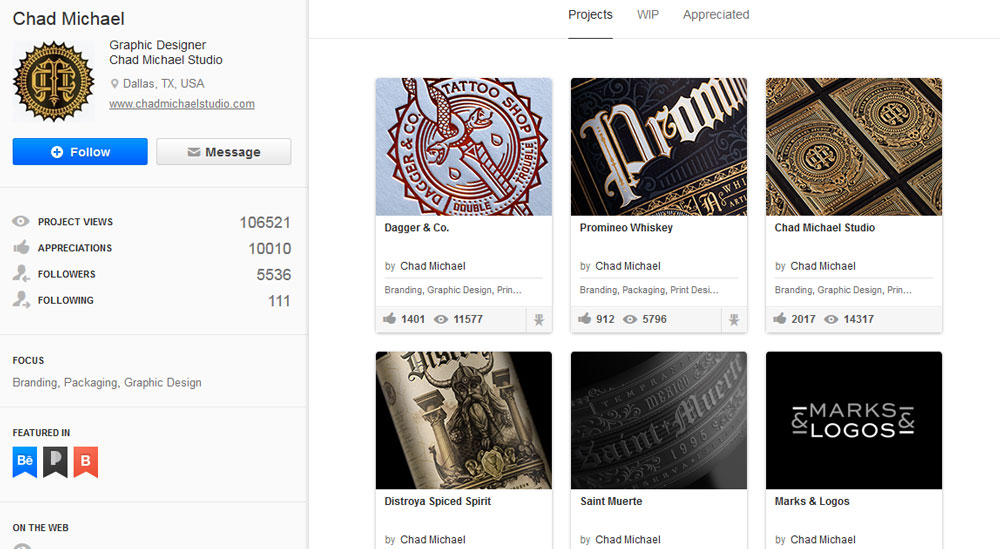 • Widget Designers
Widget design can be a good way of telling your website visitors that you're in a festive mood or that your brand shares in the joy of different occasions with its customers. Here are a few widget wizards at your disposal:
– Jamie Zolan
Location: Humble, TX, USA
Zolan is the owner, digital diva, widget maker, and so on at the PinkGeek, i.e. a female-friendly IT consulting, design, and repair services. It helped local small businesses with general IT consulting needs from 2010-2013.
– Wendy Beck
Location: Washington D.C., USA
Beck's theory is simple:
"(the most complex technical and creative challenges) + (the best UX professionals) = ridiculously happy users and spectacular business outcomes."
Currently, she is working as a Steering Committee Member/Director, Seminars and Continuing Education at DC Web Women.
– Jesse Coletta
Location: Centennial , Colorado, USA
Jesse Coletta is a twenty year old student of civil/structural engineering at Colorado State University. But he is a self-motivated learner when it comes to graphic design, Photoshop, and tech-design. He is also the designer of Falcon for Android widget.
• Typeface Designers
A good usage of fonts is imperative if you want a presentable branding and marketing campaign for your company. It's the basis of all your written correspondence with the world. Have a look at these typeface designers to solve all your related issues:
– Kiss miklos
Location: Budapest, Hungary
Whether it's a poster design, company logo design, or even exotic packaging, you'd find an amazing use of typeface design by Miklos. He is a designer and visual artist, who is currently focusing on typography, graphic design, and branding. I'm sure his extensive portfolio will help you decide whether you need to look any further or not.
– Tom Anders Watkins
Location: Lincoln, United Kingdom
Watkins is only 19, but still, he's already been awarded a few awards that matter. He is an Adobe "New Creative" and was profiled as part of Adobe's #MadeThis campaign for his Body Shop work. He also attends D&AD Newblood Academy 2014 where his skills are being honed as "the next generation of emerging talent."
– Vivien Bertin
Location: Paris, France
Bertin is a French graphic designer and illustrator who is fascinated by images and always infuses techniques of both in his design projects. He has worked in a French creative agency for a couple of years, designing corporate identity and illustration.
So, that's our designer guide for the Holiday Season 2014. Let us know who else should be on the list here. We wish you a warm (despite the chill) Thanksgiving! Happy Holiday Season!