What if we told you that you can create your own logo with a software? No you don't have to a whiz at graphics in order to create one. But here is a secret; it is not as difficult as you think, not with DesignMantic Logo Maker at your back.
If yours is a new business, chances are that you are on a tight budget. Plus you probably can't afford to place a professional graphics designer on the payroll either. What will you do at tradeshows if your business cards don't have a logo on them? It will look unprofessional; something you can't afford especially since your venture is still stretching its wings. Remember, your logo is a symbolic representation of your business. Needless to say, it must be designed in a way that lets your audience know your values at a glance.
This is where we come in. Our state-of-the-art DIY logo maker is what small businesses need today. We have the tools of the trade. What is it that we offer? Check out this infographic and see why DesignMantic can be your best source for a logo that truly defines your vision and values the best.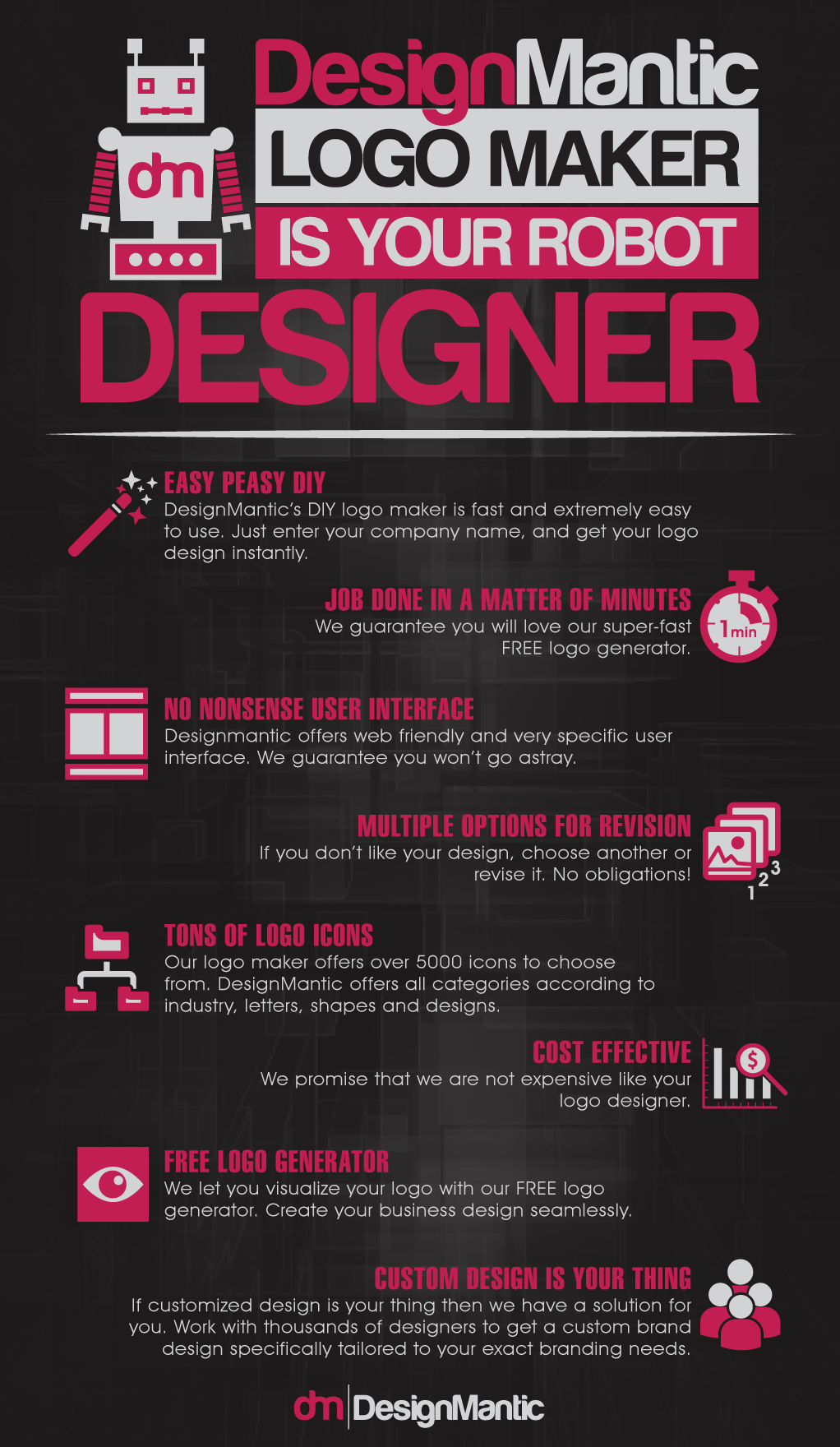 Embed in your site: