As a graphic designer, you are supposed to let your imagination do most of the work for you. You like the freedom and the creativity that your gift of the artistic gab gives you, and you make magic happen by mixing up aesthetical elements like no one has ever done before. Graphic designing is your baby and you want no one telling you otherwise.
Too good to be true right? Especially when graphic designers have to eke out a living while staying true to their vision and style in a commercial setting. A setting where they have to work with clients with their own litany of complaints and ideas on going about things.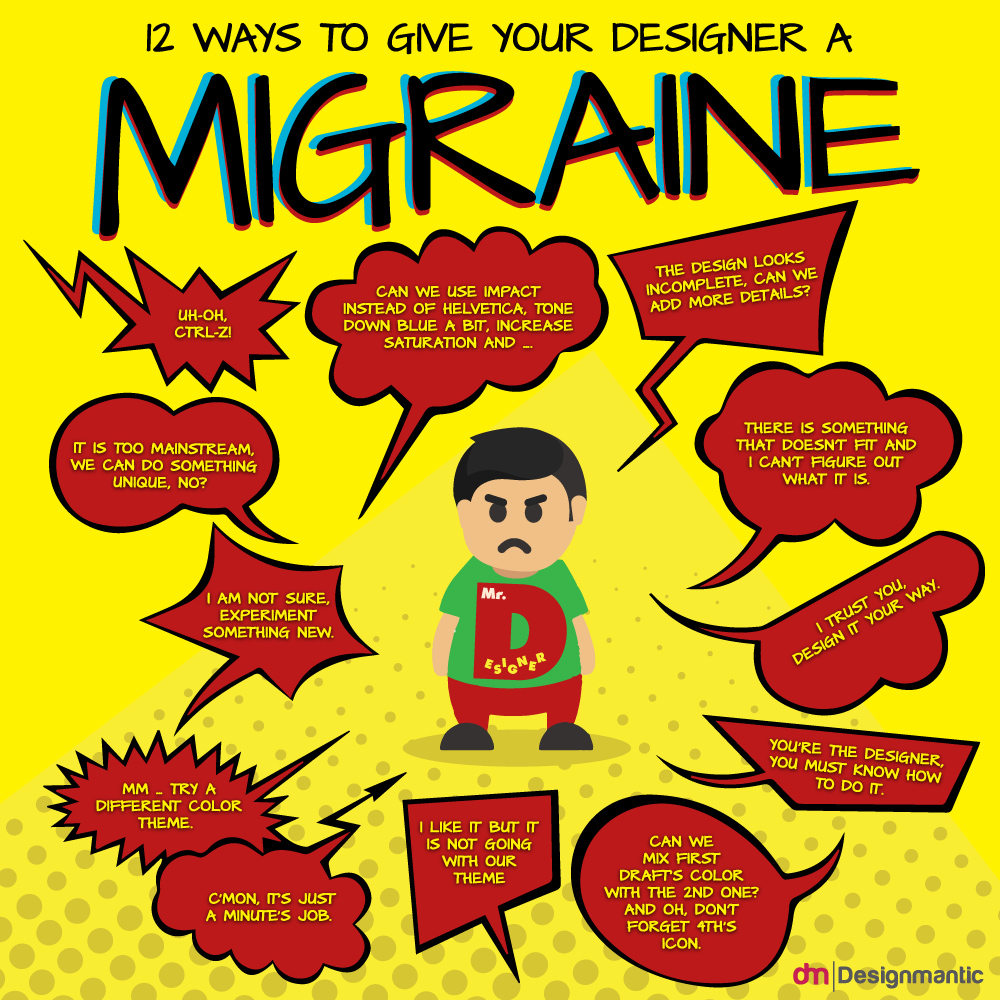 Clients sure do know how to give dizzying input.
The good news is, that graphic designers can make these annoyances manageable and virtually non-existent. You see them professional designers who never give the impression that they've got the world on their shoulders, especially surprising when you see their work achieving iconic status after iconic status with most projects they bag. In case you're wondering how they do it all without breaking into a sweat, take a look at this infographic: