Last week, we discussed how Pepsi's foray into the Smartphone race is a disaster waiting to happen. Today's post starts off with a lighter note; basketball star LeBron James's foray into typeface. The player already has everything from a logo, sneakers and clothing to his name. And now, LeBron "The King" James has a typeface. Yes, you read right. The MVP player for the Cleveland Cavaliers signed a lifetime contract with Nike and the brand decided to set its claim in stone by giving the basketball star a font to claim as his own. The stylized lettering is based on the professional basketball player's line of sneakers and seems to take cue from James's existing logo; a block like "L" accompanied by a similarly styled "J." James's kingly title can be seen in the form of a crown hovering over the design. Here it is –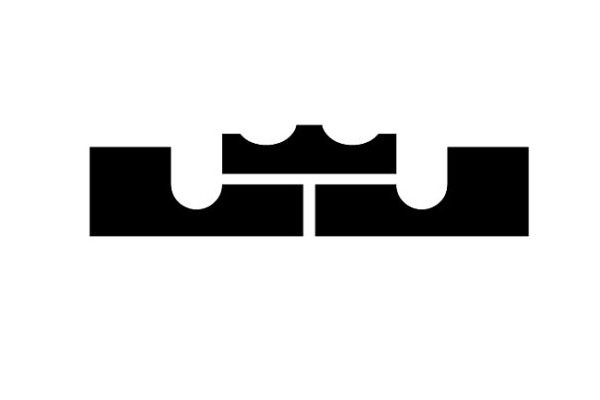 And here is the new typeface in action –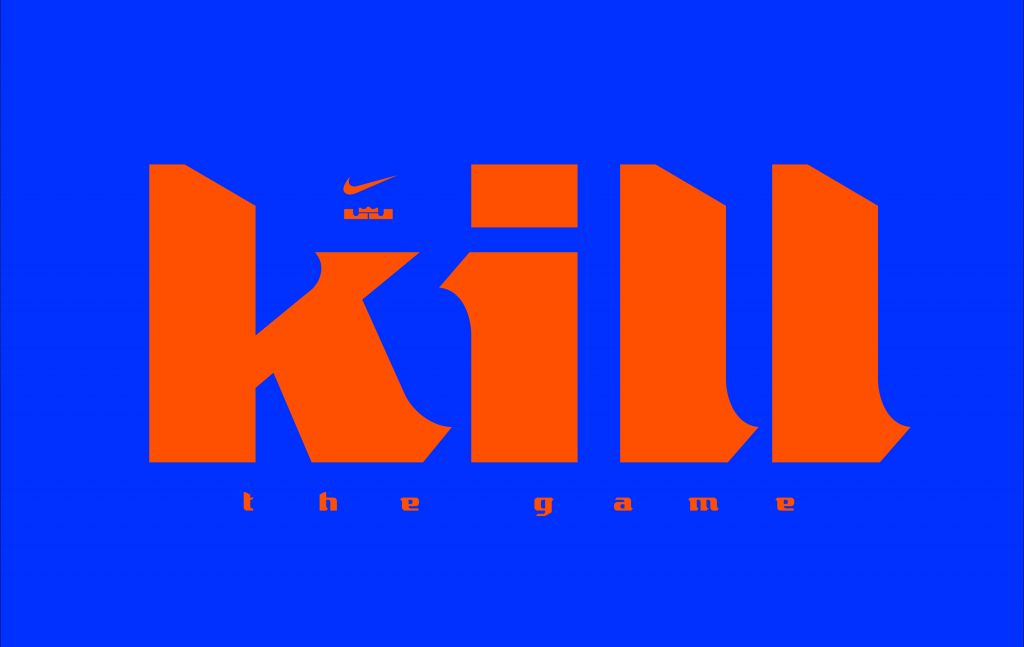 Image Source: Sawdust
As you can see the typeface, created by Sawdust, takes inspiration from James's logo and has a similar stately appearance. Nike will probably be using the new typeface to promote all LeBron James merchandise.
The creators at Sawdust chose to adapt James's "kingly" persona to his typeface as co-owner Rob Gonzales explains, "We also wanted it to have a sense of sense of 'kingliness'. Some of the ways we managed to achieve this was by having powerful sweeping serifs, which had a feeling of heritage – bold and sharp in style, yet graceful – all of this while trying to have a refined and regal edge."
Fit for a King
Why is everyone going crazy over the typeface of one of the NBA's top scorers? LeBron James is considered to be one of the biggest names in basketball. A post on Stltoday.com says that "a handful of cities are throwing themselves at his feet" for a chance to sign him up for their teams. The 6'8" player has won four NBA MVP awards and two NBA championships. The resultant typeface looks as athletic, broad and commanding as well.
Needless to say, the font suits LeBron's title of "The King" quite splendidly. And our panelists agree. Our panelists for today will discuss how the font's style impressively mimics James's own reputation as a star athlete
• AJ Delinger – Tech writer
• Margaret Rhodes – Staff writer at WIRED
Here is what our panelists have to say about the MVP's new typeface –

AJ Delinger explains how LeBron James's new font represents the player's achievements so far –
"…the font style takes its cue from the existing LBJ23 logo …The font also draws from James himself. An anomaly on the court, the extremely athletic and high flying superstar moves with grace and exceptional vision…James sports a hybrid style of strength and finesse that has rarely been seen in the league prior to his debut,…netting him two NBA titles and four MVP awards. With all this in mind Sawdust built a boxy, slick font that will be used to represent James."

Margaret Rhodes explains that James isn't the first athlete whose accomplishments and fame netted him his own font –
"It must be strange to see yourself personified as a set of bold letterforms, but James isn't even the first athlete that Sawdust has whipped into a typeface; prior to this commission, Nike had them do the same for Kobe Bryant and Kevin Durant."
Andy Redman
Nike Creates A 'Kingly' Typeface Fit For Basketball Superstar LeBron James – https://t.co/W12pM3FHby #typography https://t.co/gvcdJapunN

— Andy Redman (@RedmanAndy) December 8, 2015
Steven Phelps
Not to be outdone by Kobe Bryant, LeBron James now has his own font. Know anyone else with a personal #typeface? pic.twitter.com/137gGySVae

— stevenphelps (@stevenphelps) December 8, 2015
Emma Piercy
Does this typeface for LeBron James have personality or what. Type specimens are so strong. https://t.co/APzhMnNv2q

— Emma Piercy (@emmapieohmy) December 8, 2015
And here they are –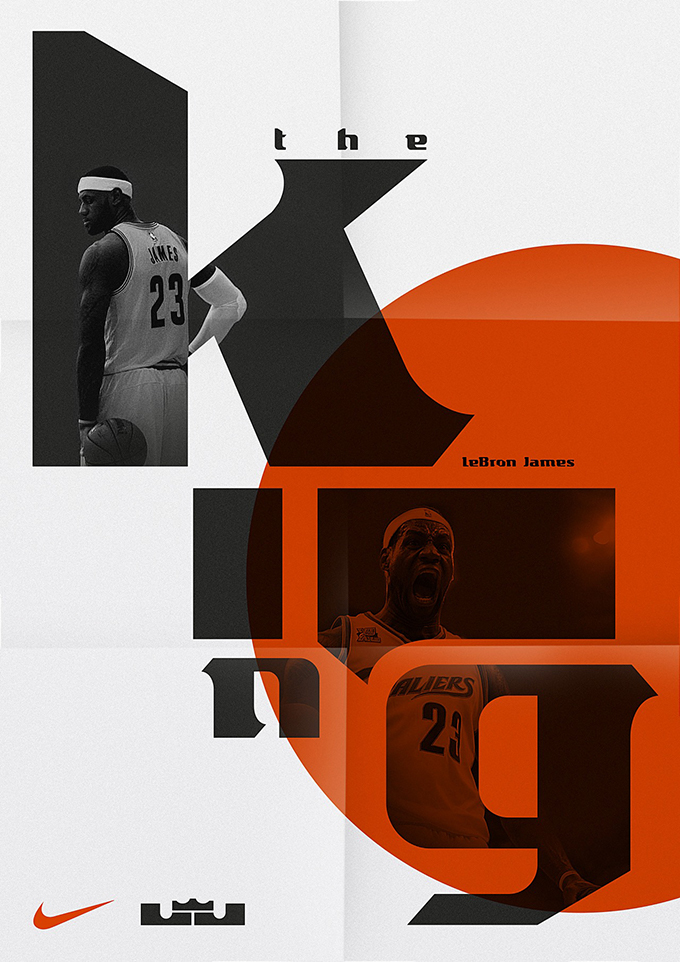 Image Source: Sawdust
The Font is in the Fame
Only the best athletes have had the privilege of personals brand built around them. Some sporting personalities have become so famous that they need nothing but personalized logos to represent them. In other words, personalized branding of professional athletes is nothing new. Brands like Nike and Air Jordan have worked with big name athletes like LeBron and Russel Westbrook the same way. However, how effectively a typeface represents a personality ultimately depends on the skill of the designers that created it. LeBron James's typeface brings this fact home.