Creativity and designing are co-dependent, where creativity interlocks with skills and unleashes designs that mirror a high caliber aesthetic sense. While designing brand identity, brand logo and other elements, creativity plays an indispensable role as it inspires and serves as a mean to give birth to an idea that burgeons with the passage of time and grows your brand simultaneously.
When we talk about creativity designing and inspiration, no other person than design maven, Michael Bierut can be your ultimate source of inspiration. In a recent interview with Wired, Bierut spilled the beans over his dogma about creativity and how designers should imbue this concept in their work. The notions that he put forwarded in this interview caused a great stir on social media. The design community voiced their opinion to show the extent to which they agree or disagree with his ideas. I also posted the link of his interview on my LinkedIn account and creative professionals of the field expressed their opinions about it. Being an avid design enthusiast, I have my own take on his ideas and here I have decoded major creative designing lessons that he proposed and my unique take on them. 
• Exploit Creativity Threshold (Buy Yourself A Creativity Alarm)
Drawn from his wide and rich experience, Bierut extends an affable advice to his counterparts to make the most of creative period. He firmly believes that every individual is exposed with a limited amount of creativity at any given period or time, so one should make the most of this period and use the element of scanty creativity to the fullest. I tend to agree with Bierut somewhat, but we do not have alarm within ourselves that tells us whether we are in a creativity high or not. I would like to add that if you want to create mesmerizing designs for your brand and business, you need to acquire a proactive approach. A creative designer must also need to be aware of himself to know when creativity hits him so that he can dive in the sea of the creative world and bring amazing creations and designs to life.
• Be Viable (Or Be Boring!)
Talking about the idea of being viable from an industry veteran is a tad bit surprising for me. Bierut's expansive work and ingenuity would not reach to its pinnacle if he had only abide by the rule of being practical. Indeed, it's important to embrace perfect symmetry in the design process, but if we limit our creative thinking process to being practical and viable, we may lost the definition of newness. Being experimental promotes new ideas and creative thinking. As a designer, your creative designs must resonate the voice of your clients or your brand in the practical world and in my opinion, a graphic designer can do that by being both viable as well as by working on a completely out of the box idea.
• Create New With The Old (We're Not Lazy Dude!)
One design mantra that this design aficionado swears by is to look for an innovative and unique spin in an existing design. Beirut believes that in order to create something new, you do not necessarily need to start from the scratch; instead, a unique take from a new perspective and creative tweaking can totally enliven an old design. If I ponder over this thought, my mind would sketch those employees who believe in 'look busy, do nothing' approach. Graphic designing and carving out a unique identity for your brand through amazing designs is all about creating ripples. If we keep on tossing out pebbles in the river, it will restrain its flow and limit your creative thinking.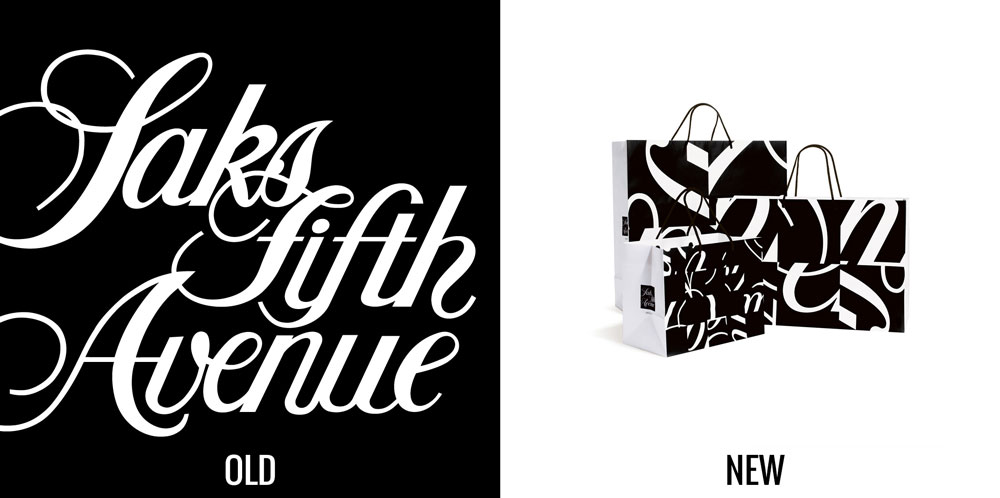 • Penchant For Monochrome (And Bid Farewell To Colors!)
Undoubtedly, Bierut has a profound fondness for narrow columns and monochrome designs. From his iconic posters for Light Years to MIT Media Lab logo, most of his designs reflect strong penchant for narrow column and monochromatic style. According to Bierut, narrow columns as well as black and white style add rhythm in a simplistic design, but according to me, it's not wise to promote one art form that you personally fancy and ignore others.
If graphic designers only work with monochromatic style, bright and vivid hues will vanish from our life. When we talk about art, the first few things that come in our mind is happy colors, amazing strokes and creativity; we cannot single out one form of art. I also think that this is an area where Bierut should experiment more. Every time he has created something with the splashes of colors, he won me over and it would be interesting to see more colorful creations by him.

• Break The Rules (Of Course, Rules Are Meant To Be Broken!)
On one hand, Bierut advices to stay within the realm of practicality; on the other hand, he also suggests to break the rules. Graphic designing is an artistic field and the way an artist creates and makes designs becomes his identity. Switching from highly creative mode of breaking the rules to a safe and secure mode of creating something within a confined paradigm may affect consistency and coherence in a graphic designer's work.
I believe that one must be persistent to unravel newfangled ideas and should not limit the use of unconventional ideas. Moreover, the strategy of being creative is also effective when you are searching for ways to deal with ideas block, this trick of breaking the rules can expose you to the plethora of new clues to be followed to create impressive and unique designs.