Age is naught but a number! A plethora of fresh and young graphic design talent has sprung up over the last few years, and have carved a strong niche in the design industry. These millennial graphic designers have grown up in the digital era and their invigorating perspective and creative problem solving disposition has been welcomed with arms open wide. While in a previous post, we gave you 5 Graphic Designers Whose Contribution To Pop Culture Is Timeless, the small group of highly accomplished people we have compiled for you have tirelessly put in their dues by dealing with the occasional lemons life threw their way, facing grueling critiques, and working long and laborious hours. However, their studious efforts have more than paid off, and success seems to be second nature to them at such a tender age.
1. Alice Lee
Alice Lee is a young and passionate San Francisco based designer and illustrator who is enamored with telling and drawing clever stories.  The Former Dropbox designer had a massive role in establishing the Dropbox, Mailbox, and Carousel brand experiences, and worked independently for the likes of Google, Macy's, The New York Times, Microsoft, and Slack. Her playful and unique aesthetics cover multiple facets of typography, illustration, and design. Alice has a knack for transforming words from an unimpressive cluster of letters into design pieces that leap right off the page. Alice puts a unique spin on Parisian art deco and hand-crafted typography that is sure to leave you in awe. Check out her complete range of work here.
2. Fredy Santiago
Born in Huntington Beach California, Fredy Santiago is best known for his art in its vibrant hand-drawn letters, unique clash of saturated colors, and illustrative worlds inhabited by surreal, hybrid characters. Influences of vintage paraphernalia, Post- Pop culture, and cartoons of the late '90s and early 2000s with their bold, thick styles are apparent in his vivacious designs. His penchant for street art has also led him to venture a foot in designing murals and wall-size pieces. From crisp magazine editorials to intricate illustrations, and corporate branding, this imaginative designer knows it all! Boasting a kaleidoscope of colors, a striking level of detail, and hypnotic typographical treatments, it's hard not to be enamored with this young artist's designs. Check out his mesmerizing collection here.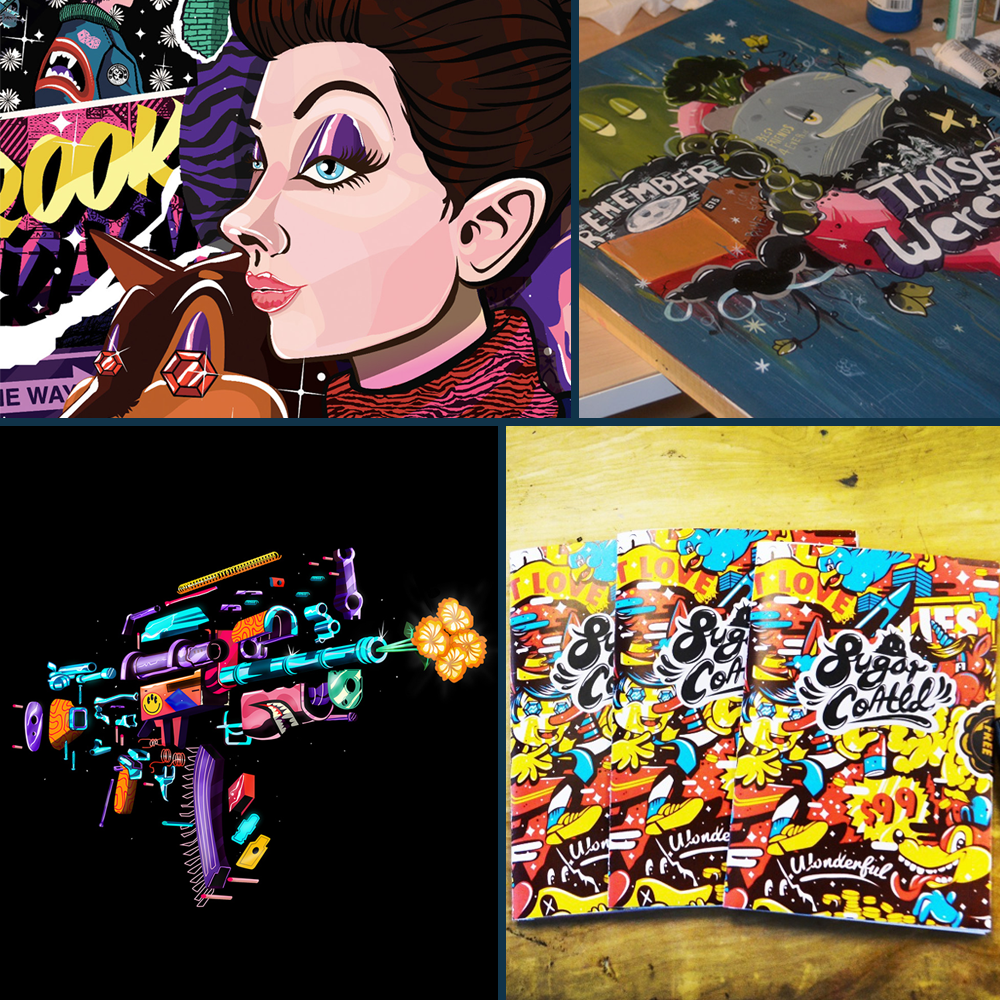 3. Katie Kovalcin
Product designer at Vox Media, Katie Kovalcin is a design enthusiast, letterer, branding expert, and a writer for various publications at such a young age. Known for crafting beautiful responsive web identities, logo sketches, posters, and typographical treatments, Katie has carved a niche in the world of designers. From beautiful letter-pressed cards inspired by the vintage Cincinnati typography and promotional wooden engraved tangram puzzles, her passion for layouts and typography transcended her to finally shift to web design from print. Check out more of her awesome work here.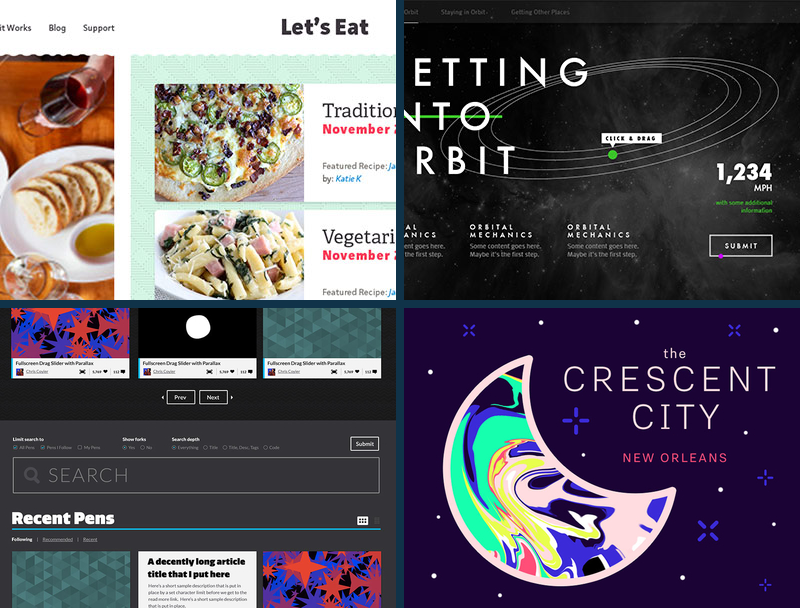 4. Aidan Doyle
The 20 year old aspiring designer has caught our eye with the versatility of his work and his proclivity for detail. Aidan's work spans beautiful posters, meaningful logos, mesmerizing isometric creations, social media graphics and headers, and gorgeous apparel designs. His bold and aesthetic color palettes, knack for capturing detail, and ultimate precision makes his work unique and appealing. We see a lot of promise from this budding designer in the time to come. For a greater dose of visual delights, check out more of his work here.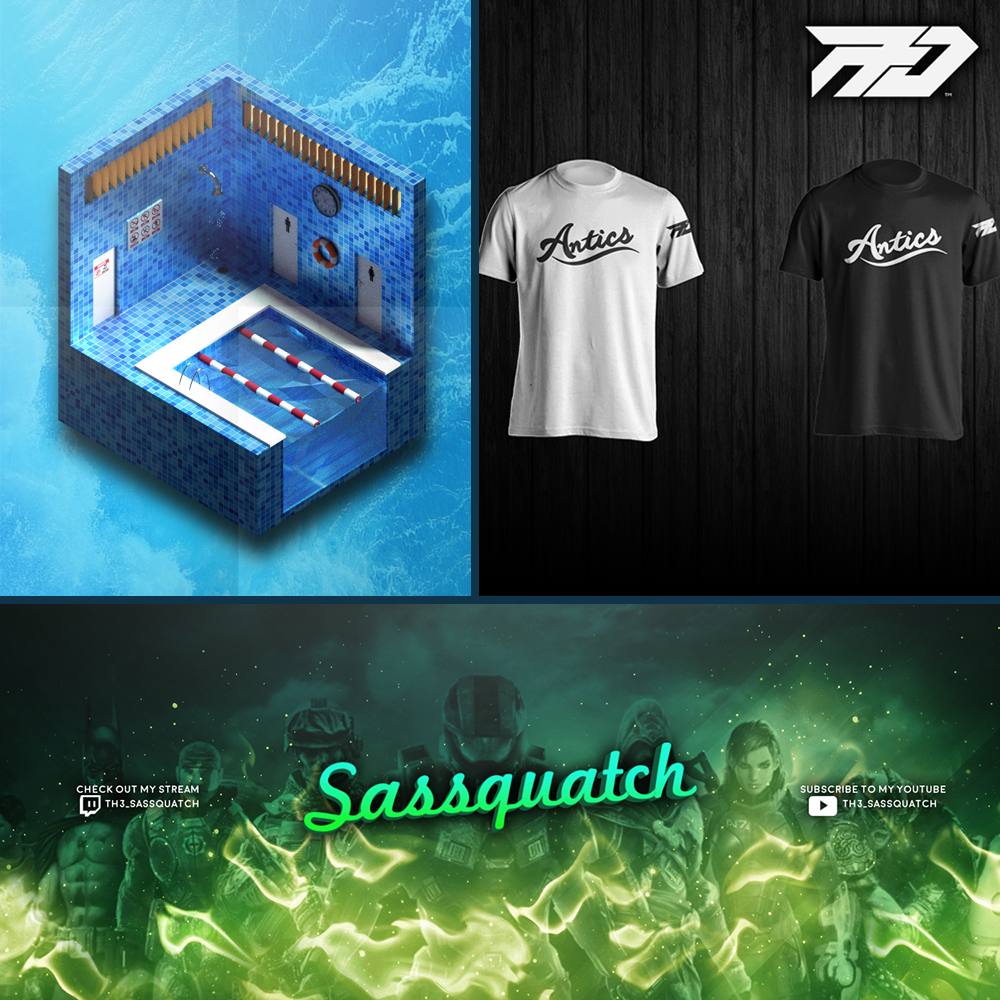 5. Lauren Hom
Inventive. Classic. And Super Whacky. A young California-born, formerly Brooklyn-based letterer and designer, Laura Hom is loved for her playful and flowing letterforms and vibrant, exotic color palettes. Her Punchy and clean graphics have caught the eye of mammoth clients such as YouTube, Starbucks, AT&T, and Google. Precision and personality drip from each of her designs, mostly inspired by her daily encounters and inspirations, and incorporating motivating messages and cheesy puns. Her expertise lies in molding words to her will, expressing the deepest feelings and evoking emotions with her exceptional typography. The project that gave her a head start on lettering, "Will Letter for Lunch", focused on garnering free meals at restaurants throughout New York in exchange for drawing whimsical menu boards for them. Glean a bucket load of typographic inspiration from this tantalizing designer by checking out her work here.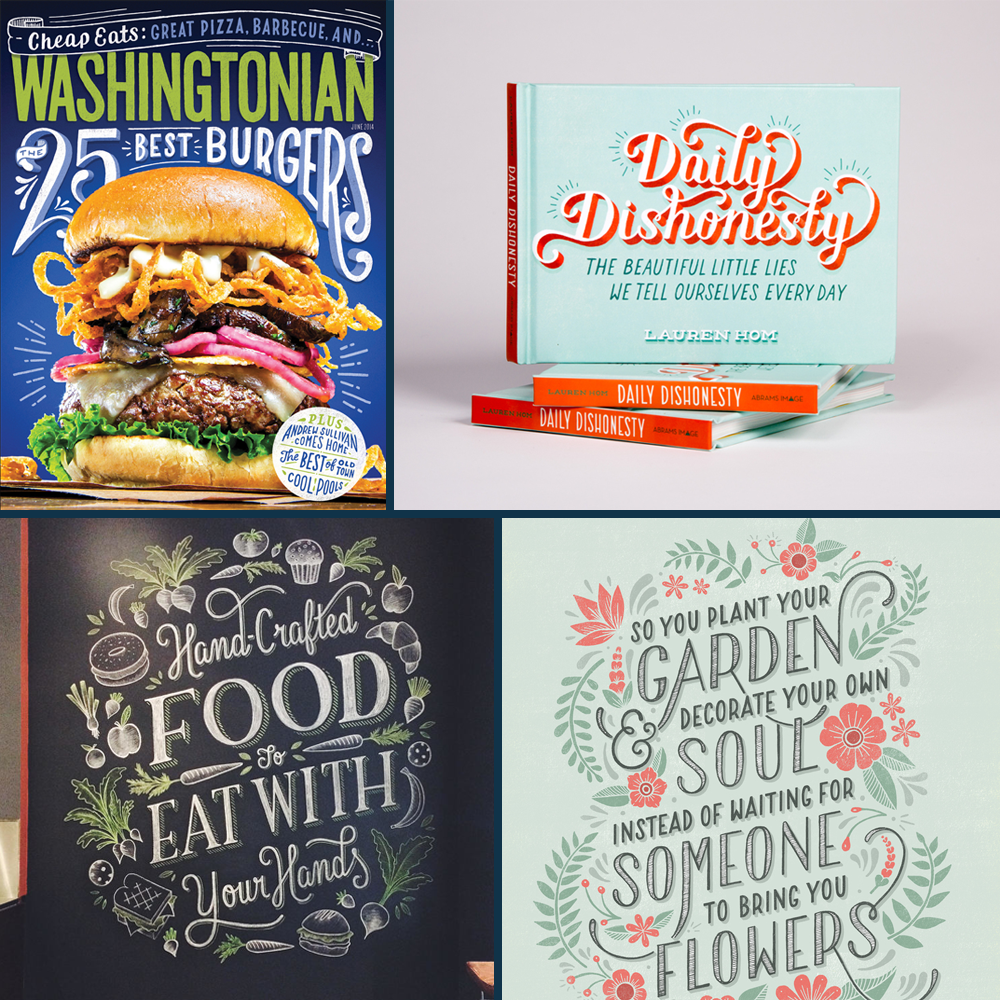 6. Not Kenze Wee
The proactive attitude of this young and talented graphic designer, Not Kenze Wee, can serve as a great source of inspiration for all budding designers. The 16 year old graphic designer's first steps into the industry look highly promising and worthy to look at. The surreal sense of beauty in his depictions, combined with handsomely blended profusion of colors and imagery, has won us over for sure. Fond of pixel art, isometric illustrations, and Photoshop manipulation projects, his most successful works can be seen here.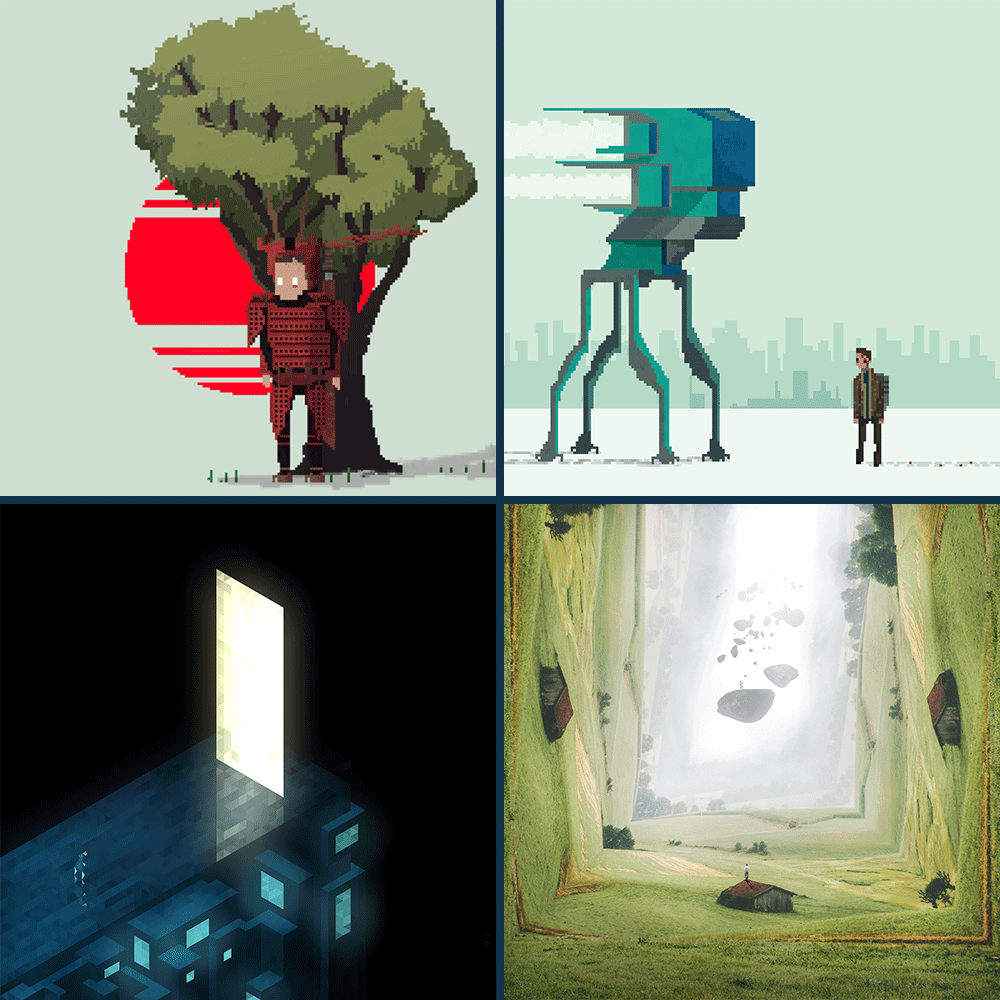 7. Anna Kuts
Based in New York, Anna Kuts is a splendid young graphic designer specializing in packaging, poster, logos, visual identity, editorial, and exhibition design. Having just received a bachelor's degree in graphic designing, her work seems to be exhibiting the exploratory trait of designers who are discovering their penchant and voice, in that some pieces appear refined and smooth, some retro, some rather playful, while some more symbolic and artistic. However, all her works convey a heightened sense of aesthetics and are communicative. She is especially devoted to logo designing in particular. Often, she blends in clear vector elements with unique textures, and the results are downright mesmerizing. Her early success is a testament to more great works we can expect from Anna. Click here to follow Anna so that you never miss a design from her again.
8. Isaiah Hunter
This 20 year old has just ventured a foot into graphic design and we are already seeing a lot of promise in him. Isaiah Hunter's works run the gamut from wild prints, tarot card designs, vintage art, abstract and pieces, to pop art. While his work leverages unpretentious geometric shapes organized in strategic placement, his strong predilection for colors transforms the minimal geometry into cohesive, vibrant pieces. The refreshing color palettes, complex alignments, and strong graphic elements set his work apart. Isaiah has portrayed a knack for weaving seemingly distinct elements into a total composition that catches the eye. In addition, his use of lettering and type is highly intriguing. Check out more of his work here.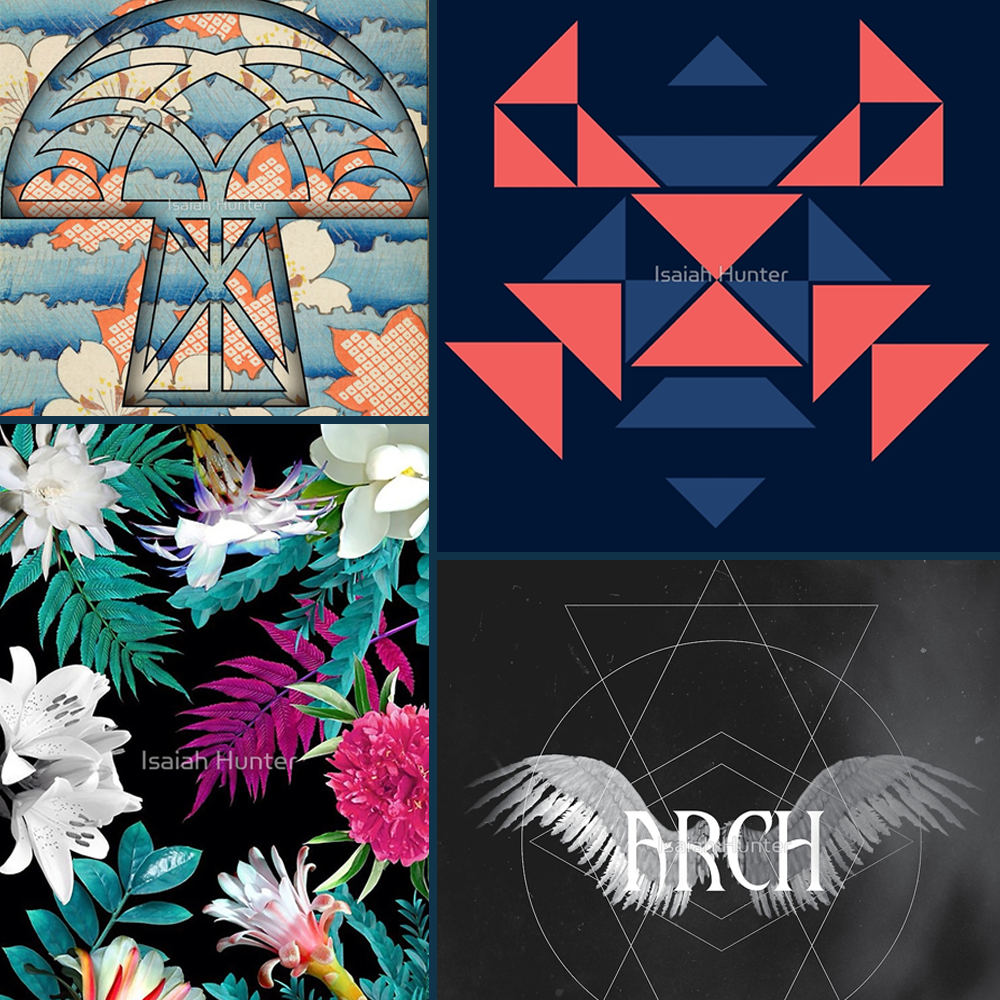 9. Erin Zingré
Currently working as an illustrator at Amazon, Seattle based designer Erin Zingré kicked off her illustration career at a tender age of 4 in style, with a preschool drawing of a Guillotine, the Headless Horseman, and Death Himself. As quoted by Erin herself, that first drawing still captures to perfection the essence of her work: "kinda creepy", "kinda cute", and "altogether not-quite-right". She often focuses on eye-popping texture, vibrant colors, and a fun and playful approach to high-concept design. With such talents, it's not hard to wonder why she has been snatched up. Check out her invigorating, fun, and quirky works here.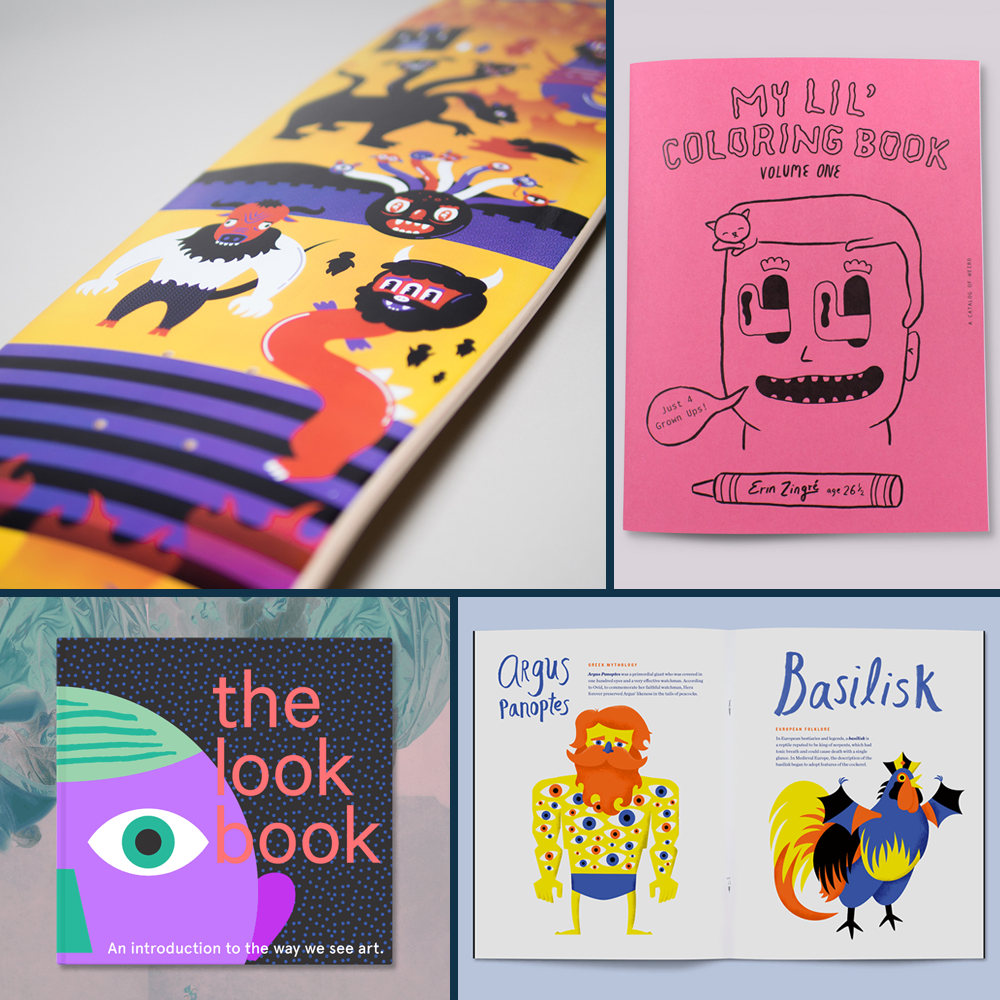 10. Sawyer Hollenshead
This design machine from New York City is solely focused on front-end development and design. Currently a partner at Oaks Studio, Sawyer Hollenshead has worked on big shot projects for 'Listen and Watch', Siteleaf, Organized Wonder, and Dropmark. His neat layouts, mesmerizing play of shapes and colors, and commendable typographical treatments render his web designs highly memorable and effective. Check out more of his awe-inspiring work here.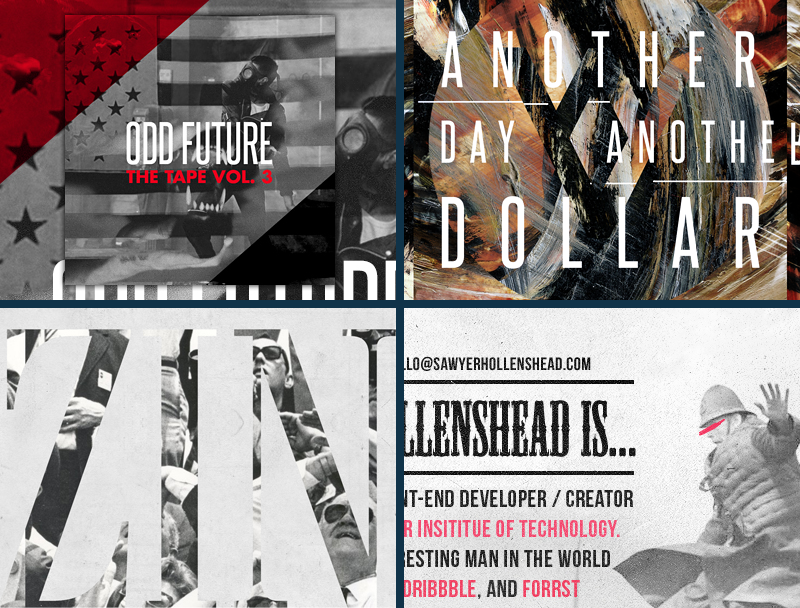 Do you know more young designers we can keep an eye out for in 2017? Do share with us in the comments below.