Opening a beauty salon remains one of the most challenging yet fulfilling tasks for today's entrepreneurs. And as luck (and technology) would have it, getting your salon brand up and running is easier and snappier these days with some pretty nifty DIY resources to branding your business.
We take a look at some of these technically proficient and intuitively easy suite of DIY services to set up your beauty salon in record time and that too without burning through your bank.
1. GreetingsIsland – Pronto DIY & Customized Invitation cards for Printing
The clock's ticking and you just realized that you haven't got an invitation card made for potential customers. What to do in the paucity of time as your spa/salon gets closer to D-Day? If you're looking for a customized printing service for all kinds of cards, GreetingIsland deserves a look. And on launch day, expect to be thronged by scores of curious customers inquiring about the new kid on the salon services block.
2. SetMore – Free, Online and Powerful Scheduling of Appointments at your Fingertips
They say preparation is half the battle. Now that you've sent that invite to thousands of potential customers, you need to be better prepared for a mad rush. Arranging appointments and schedules between stylists and customers will be a challenge, a task that's simplified to the zenith by SetMore, a powerful appointment manager solution. Set daily SMS or email reminders to your customers as their appointments come up, even getting stylists to get their schedule clear for their impending jobs. Its all very efficiently handled you see.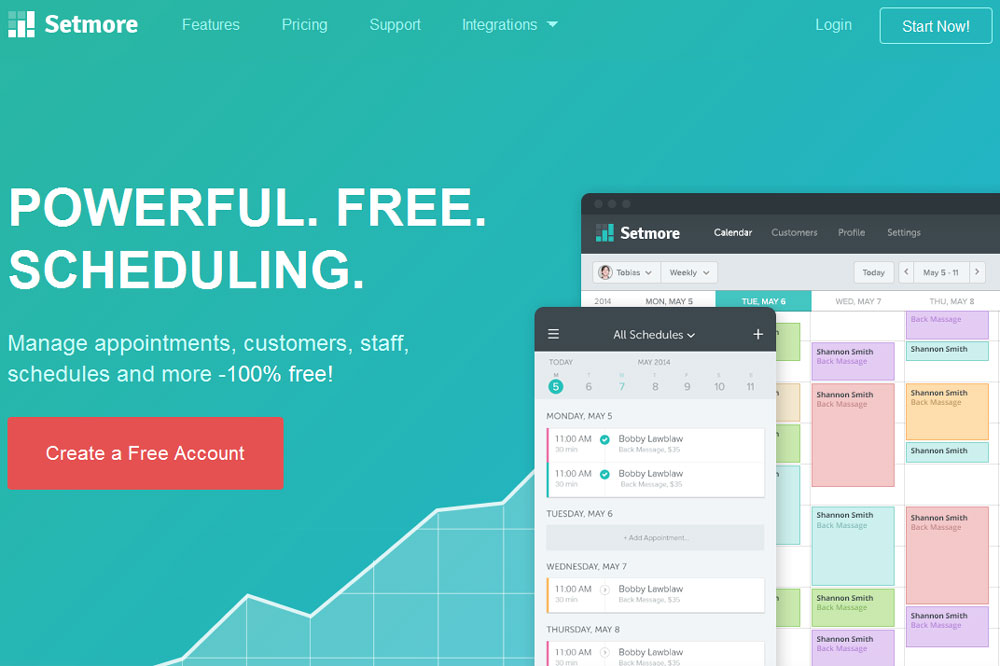 3. Makeup Tutorials – Stay on the Bleeding Edge with new Makeup Tips
What was once new and trailblazing is now considered too passé. Such is the way of the fashion and beauty world. People want to look good all the time and all new while they're at it. Salons that don't innovate and introduce new styles run the risk of losing customers in the long run. Lucky for you, MakeupTutorials.com provides you with an ever-evolving list of new hairdos, nail styles, perms, skin tips and more.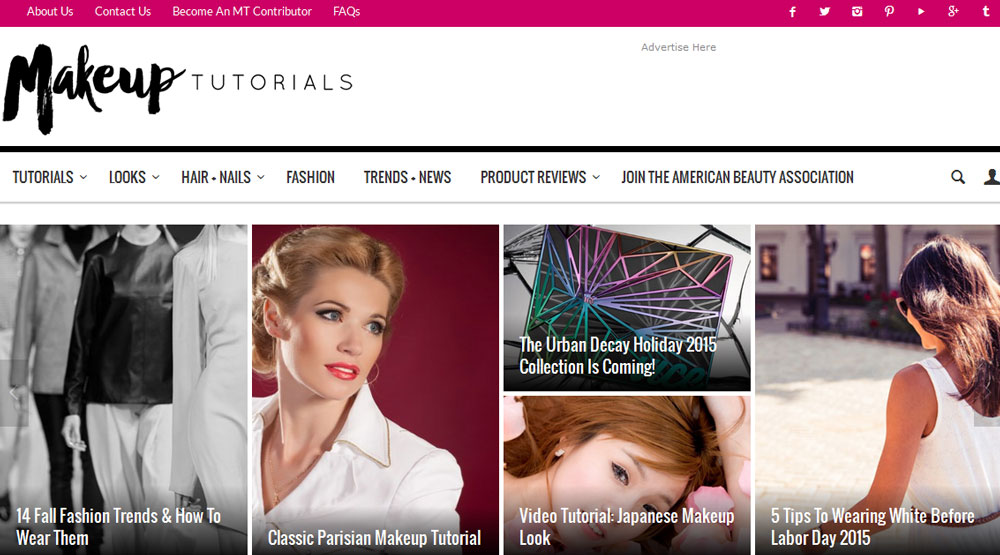 4. Spoonflower – Finally a Salon Wallpaper to Call your Own
Every customer that comes to your salon is going to remark on that wallpaper that adorns your walls. Its more than the icebreaker that salon owners need to ease their customers into a place where they can settle in superbly. So yes, if you are on the hunt for such a tranquil or playful-looking wallpaper for your salon, try out Spoonflower for gosh-worthy wallpaper designs.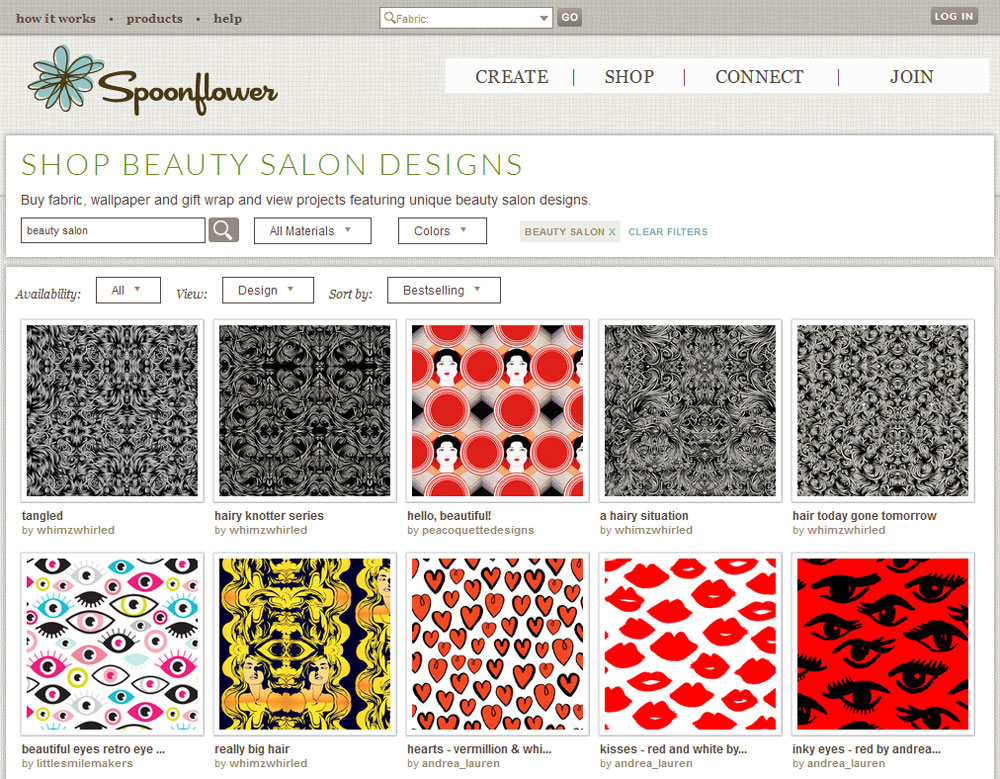 5. Houzz – Innovative and Space-saving Interior Design & Decoration that stays with you
Short of hiring a hotshot interior designer to design your premises, Houzz gives you plenty of ideas about how to efficiently utilize that limited salon space and look good while you go about making that beauty establishment your very own. Cost savings are yours to have as well.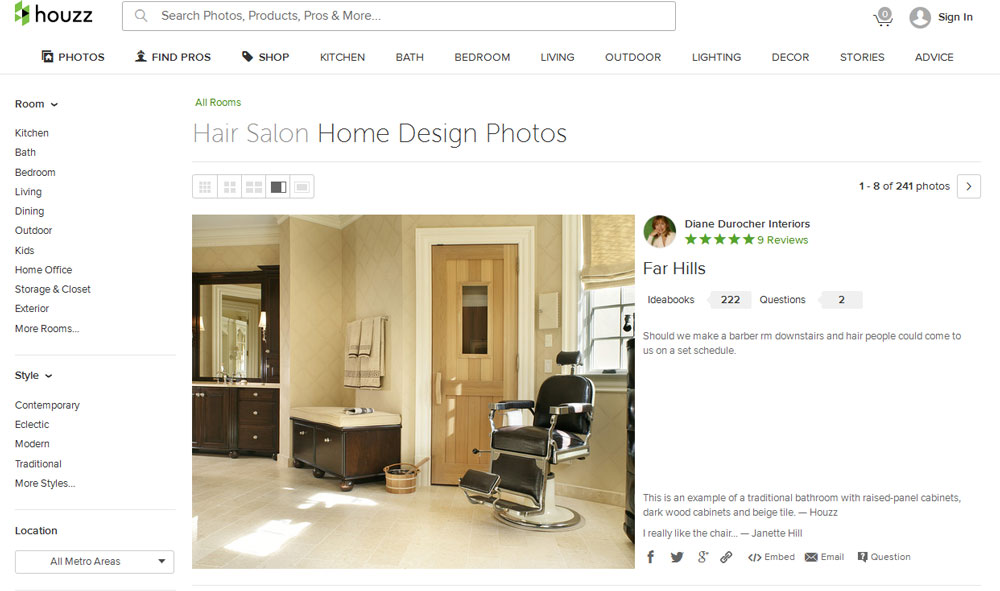 6. iMenuPro – Salon, Day Spa and Resort Menus Aplenty
Well you got your logo done and now all you have to do is see it in action in a menu. Your services, your logo, your style. iMenuPro helps you design that menu of services that best reflects your brand and personality. Change up that menu with background images, color schemes, stylish graphics, fonts and more.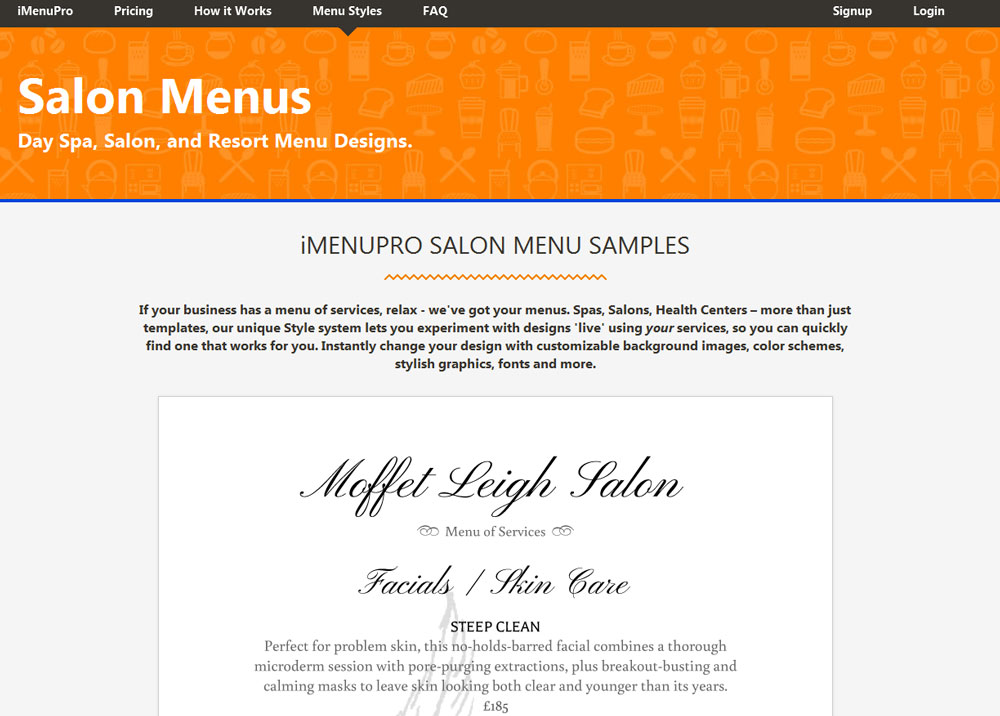 7. Findation – Foundation Colors and Shades Done Right
Ladies want to get that shade of foundation right for their skin color and type. The trouble is that there are thousands of possible combinations of foundation colors and shades, and just a couple of them are right for your diverse clientele. Try using Findation.com, a site that's solely dedicated to giving you the best guess for what foundation colors and products to use for your salon. Save up on products and wastage. And profit.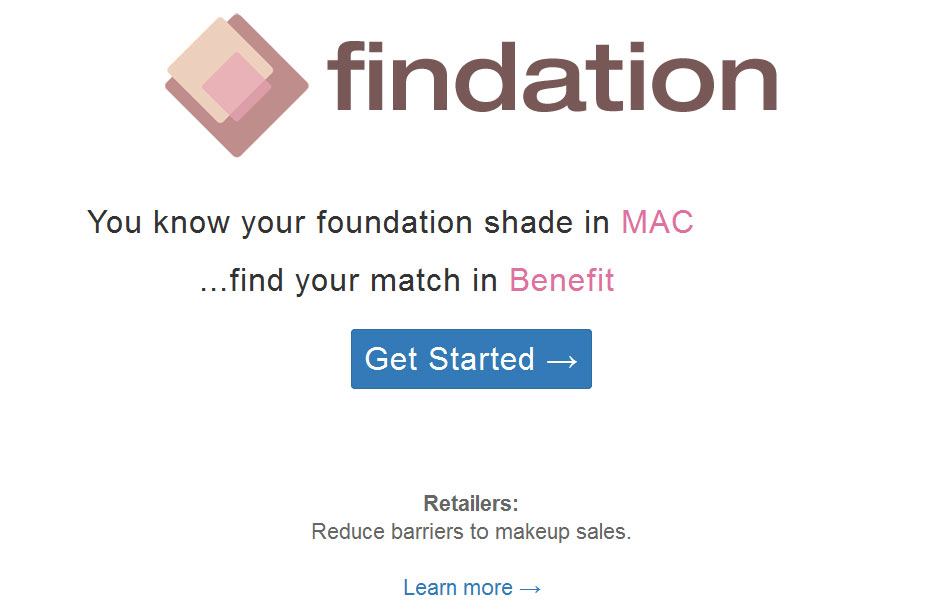 8. VistaPrint – Customized DIY Posters to Adorn your Salon
What's a salon without some vintage or charming iconographic posters surrounding it? Add some personality to your salon with DIY and customized posters for your salon space. Attract the artsy folks and show your uniqueness with these posters from VistaPrint.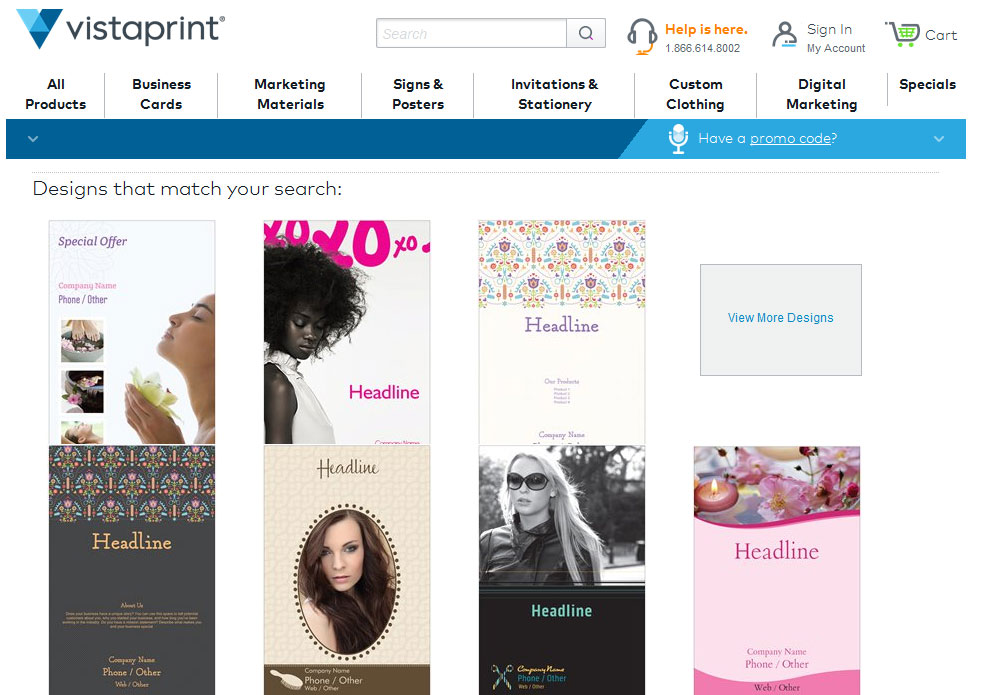 9. DesignMantic – Where Quick, Easy and Professional Logo Designs Happen
The heart and soul of any business or brand, logo design speaks volumes about who you are and what you do. That is why most companies try to tackle their logo design first. Getting it right and getting it done pronto are both important for today's businesses especially those in the beauty industry. For professional and quick logo design where you get to call the shots, try a logo maker like DesignMantic for beauty/salon related designs.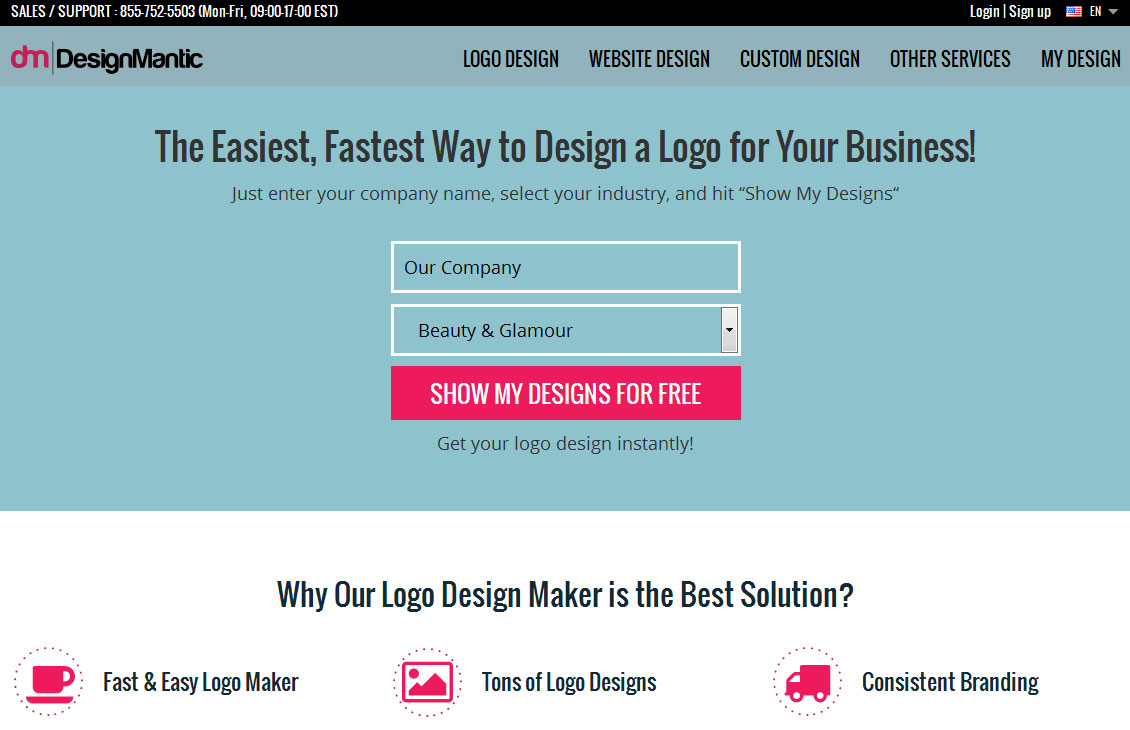 10. Canva – Making Professional Business Cards in a Snap
Business cards give your establishment an aura of genuineness and seriousness that's hard to surpass. Thing is that getting them made is a long-drawn process. But with Canva, your beauty salon gets salon-inspired business card to match. With all the DIY tools and images you could pretty much ask for, Canva's free DIY design tools for business cards wont leave you wanting.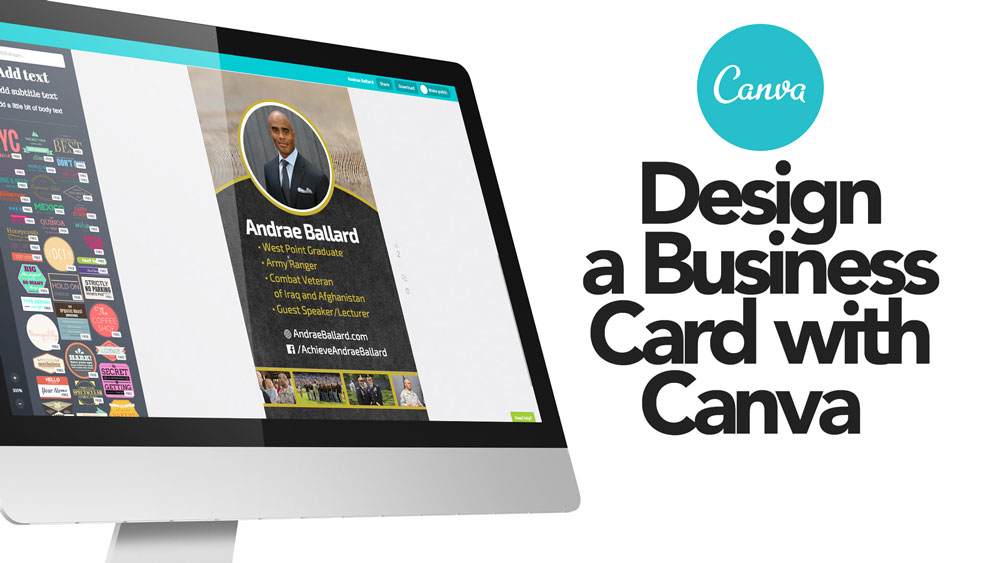 11. Hootsuite – Social Media Marketing with a Salon-Style Focus
It's a social world alright. Both online and offline. However no one can ignore social media and the internet when it comes to a concerted marketing campaign. Be it Instagram, Pintereest, blogging, social media network posting, you need one entity like Hootsuite to make a splash with your online customers.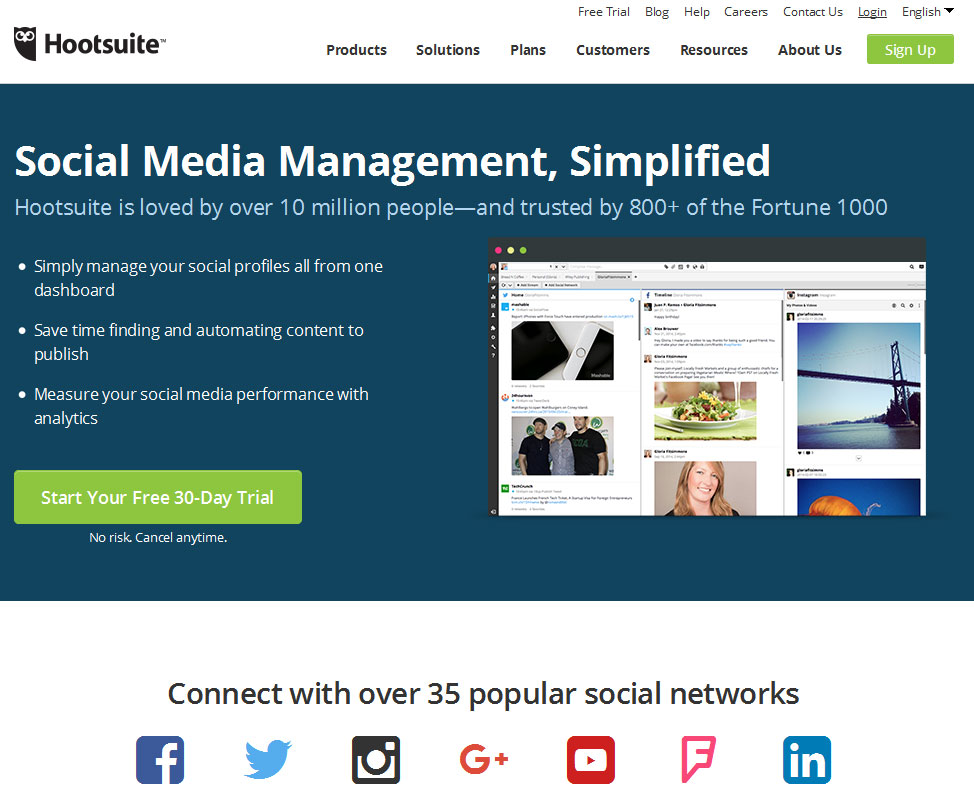 12. Iconfinder – An Icon a Day, Keeps the Customer Not Away
Nothing screams quirkiness and attractiveness as those cutesy icons that adorn your brochures, walls, billboards and posters. For your beauty salon, the perfectly snazzy icons over at IconFinder will more than meet your expectations for branding requirements and customer appeal.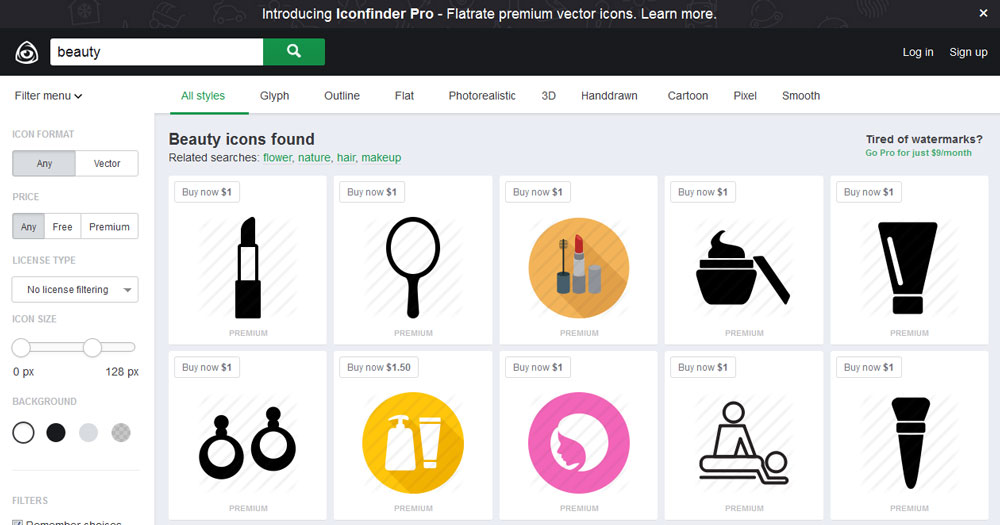 13. AThemes – Spruce up your Salon Website with a Complete WordPress Template
Want an all-in-one and comprehensive website done in a jiffy? These wordpress themes from AThemes can get your salon up and running in the cyberspace corner. All you've got to do is change the content and logos to your heart's liking and you're good to go. You can try these designs first before buying them for a one-time nominal fee.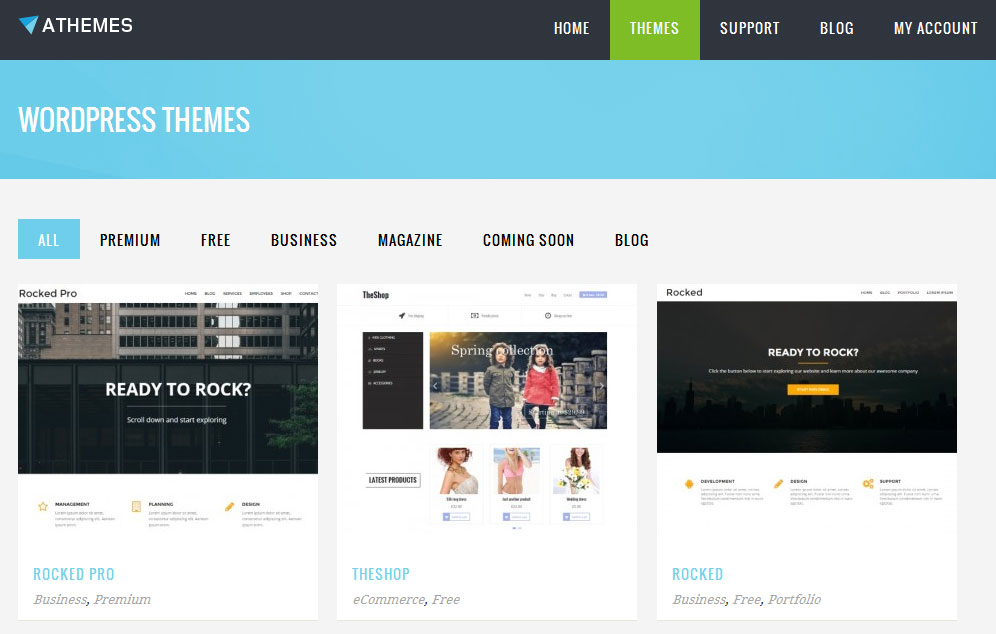 So That's How You Do It With Style And Aplomb
Of course, as a salon owner, you want your establishment to ooze creativity, charisma and gravitas even before a potential customer has set foot inside your salon. Design plays a huge part in making that happen and as technology has progressed by leaps and bounds, DIY tools have shifted the control to the stakeholders now. Your brand, your rules and your personal touch.