Without imagination, we'd still be living in a cave with that lingering feeling that we are missing out on something phenomenally life-altering. But where will be this gnawing sense to explore things? To draw? To create? Or just you know, to scratch an itch?
We've come a long way since then, expanding our thinking, consciousness and creative spark to untold levels. And it seems that we are nowhere done when it comes to inventing stuff. We are creative and we know it, only now we have some pretty sophisticated palm-sized gadgets to rely on to create the next masterpiece. We got tablets and smartphones that can create a Michelangelo or Leonardo. Heck we even got apps for creating business cards for us. Things like these make one think of Arthur C. Clarke's quote about 'Magic being indistinguishable from technology.'
Since we have come to rely on our digital software tools (aka apps) to create stuff, it's a good idea to list down some of the most important ones that designers employ in their day-to-day projects. So let's have a look at some of the most beloved apps that we can use in our smartphones and tablets to conjure up brilliance-ness from nothing.
7 iOS Apps to ignite your Creative Edge
The Apple iOS platform is home to those who love design and technology and are in the business of creating things that make people marvel. Here are some apps that designers, students and almost everyone can use to craft the next big thing:
1. PicLab HD – Image Quotes Done Right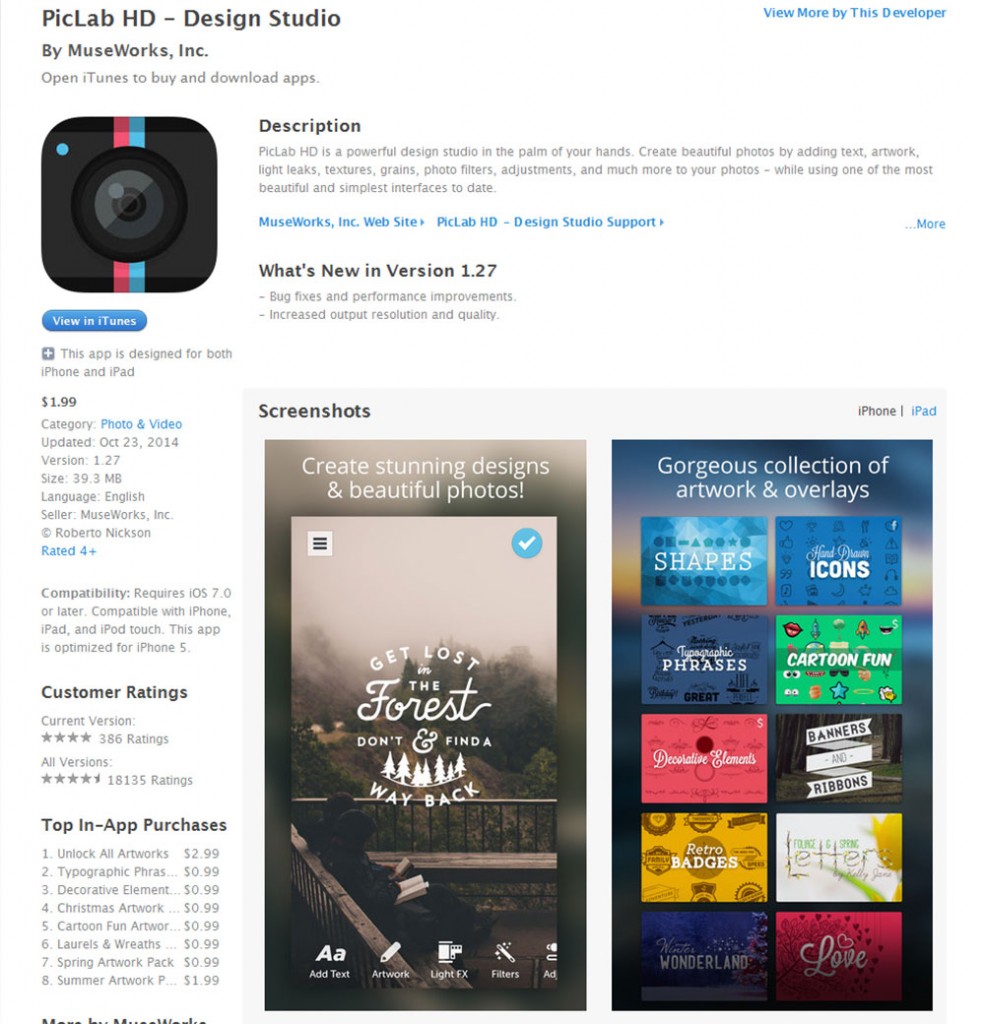 This app deserves a place if you love yourself some picture quotes. You can create some pretty snazzy images with text, symbols and quotable quotes splashed on. All elements you add are editable as layers, giving creators flexibility and freedom in design.
2. Filmic Pro – Professional Video Editor on Mobile that does it all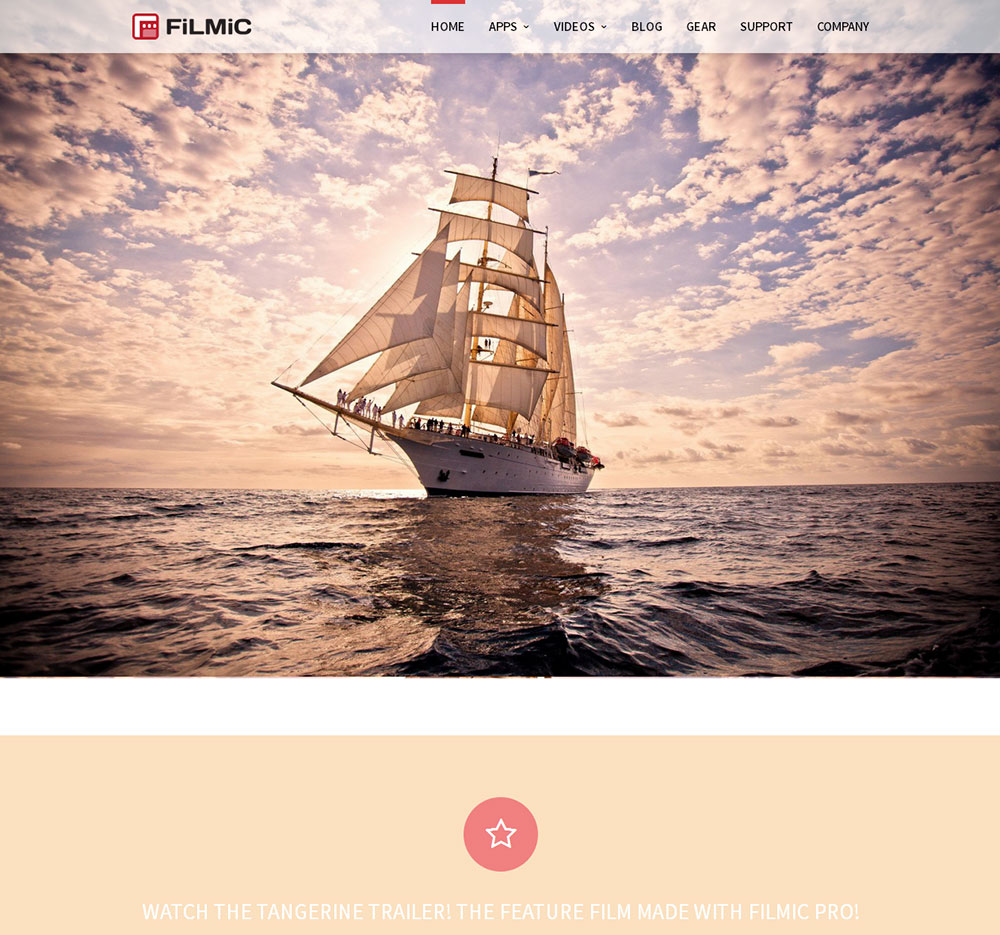 If you think that your iPhone is capable of producing the next mind-blowing feature flim or a mobile journalism news item, then you owe it to yourself to use Filmic Pro. This all in one mobile video producing and editing app has everything a director or creative video maker would ever want.
3. Adobe Kuler – Generating a Spiffy Color Palette from any image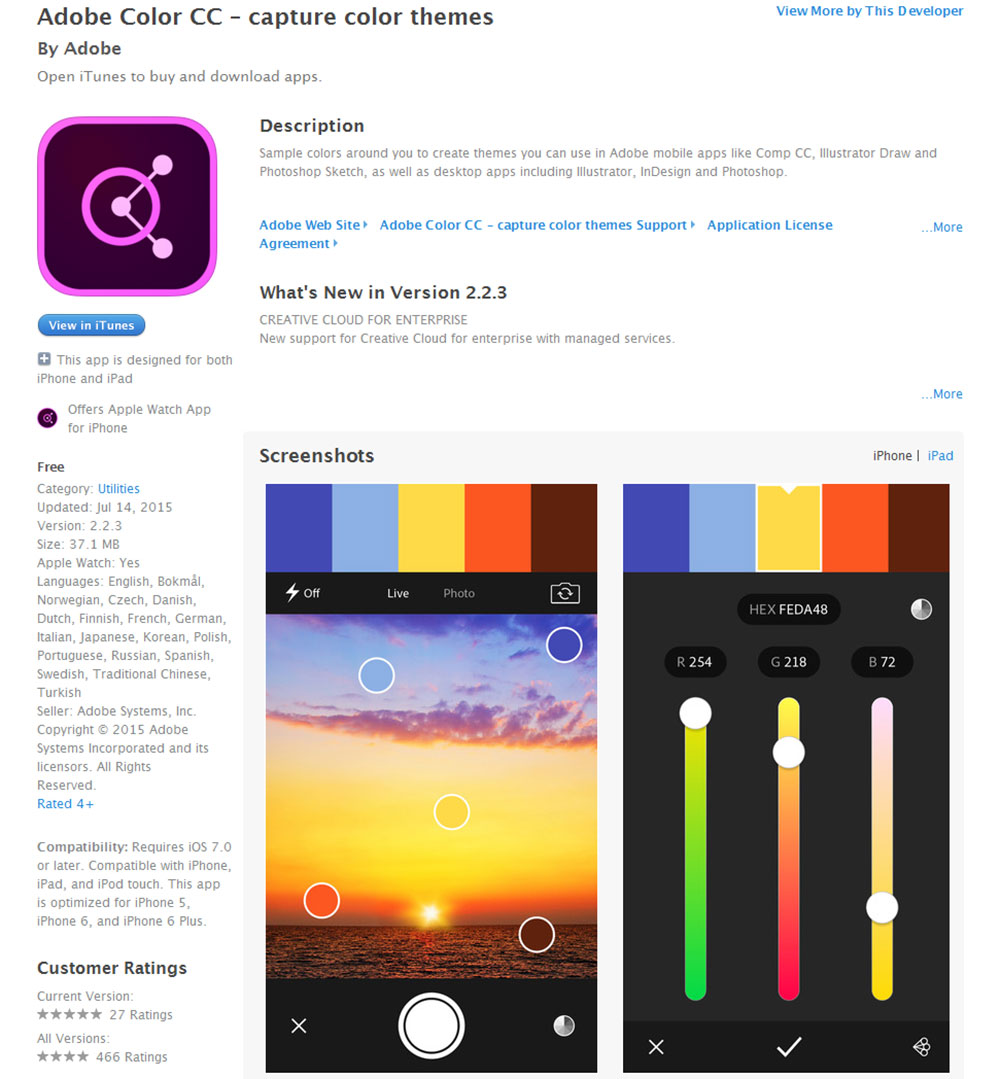 You got a picture taken by your iPhone Camera. Kuler generates color themes based on the image you just snapped, creating a swatch for your design projects. The app also lets you use any photo you got in your library. And the best part is that you can export these swatches to other image editing tools such as Photoshop and Illustrator. Don't use them? It allows you to export color schemes from its web-based interface too.
4. Adobe Illustrator Draw – Make cool vector graphics from your mobile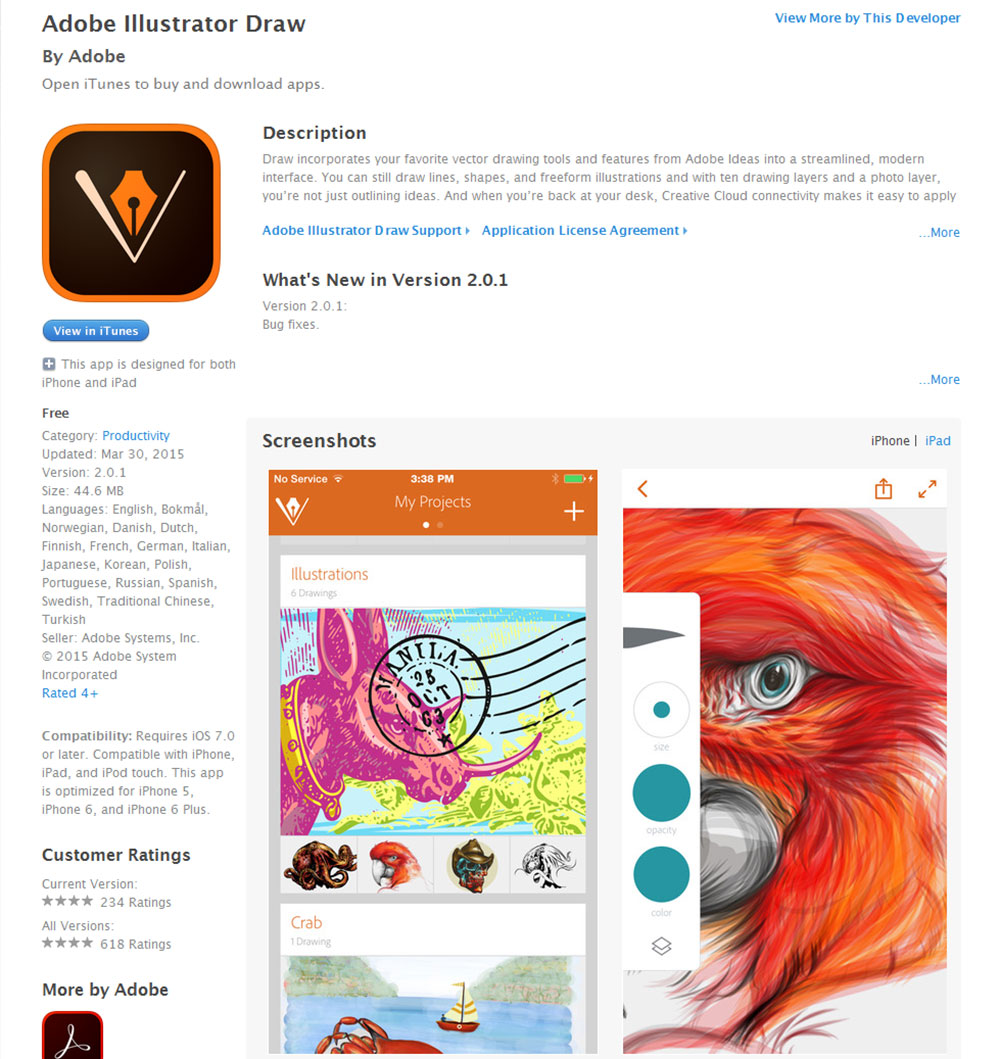 Its like Illustrator for mobile! And its free to use. You can now draw various shapes and use a variety of brushes to unleash your creativity to its fullest with Ideas. The app also has social sharing options too and features support with Kuler for color schemes.
5. Repix – When you want absolute control over photo filters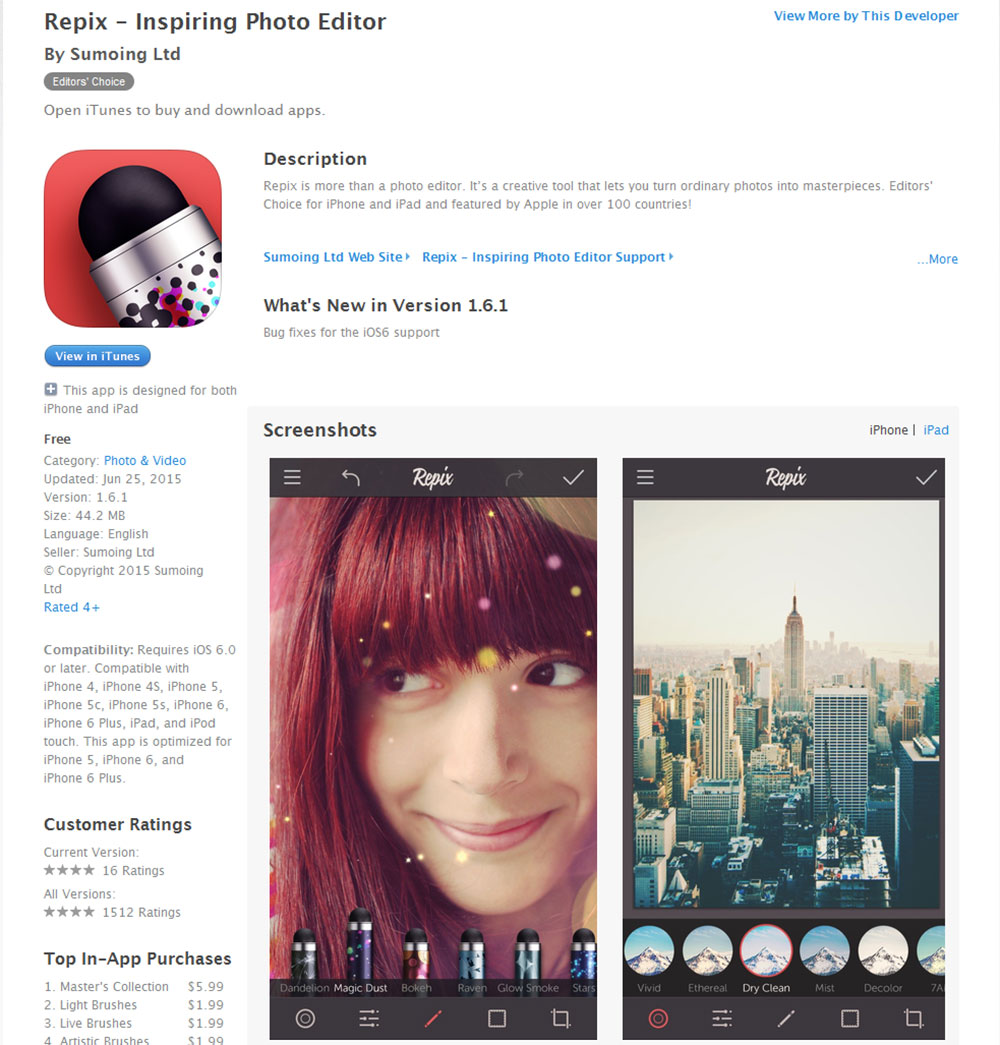 Instagram is good but limited when it comes to picture filters. What if you wanted to apply a filter to just a part of your image? That's where Repix comes in, giving you complete control over your creations with precise selection tools. It lets you 'paint' filter effects in any area to choose.
6. Blux Camera Pro – For stellar snapshots of Weather-focused photography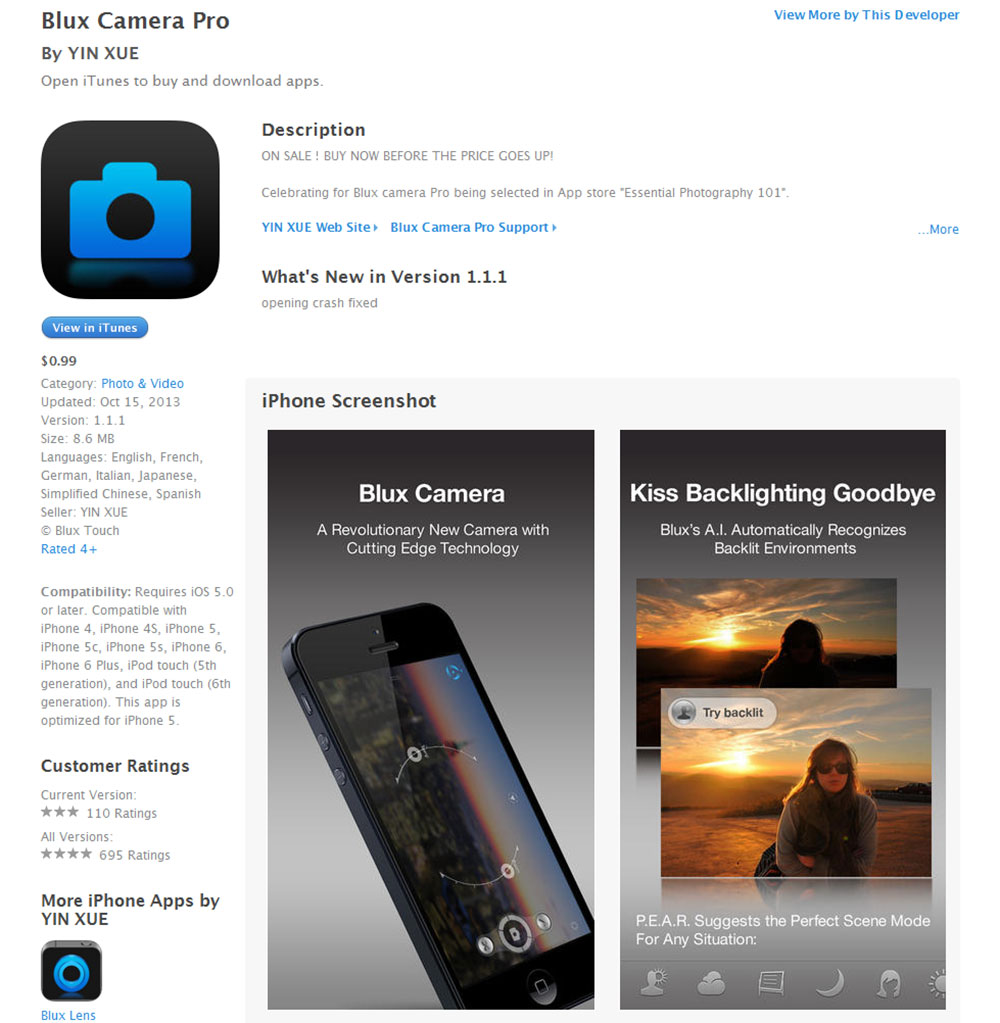 Photography enthusiasts this one's for you. No matter what area you're on and what weather its currently experiencing, the beauty of Blux camera app is to ensure your iPhone camera takes the best shots. It works by pulling the local weather information from an online database, suggesting you the best mode to take those photos in any particular scene you point the shooter at.
7. Sketchbook Pro – The Digital Canvas for your artistic strokes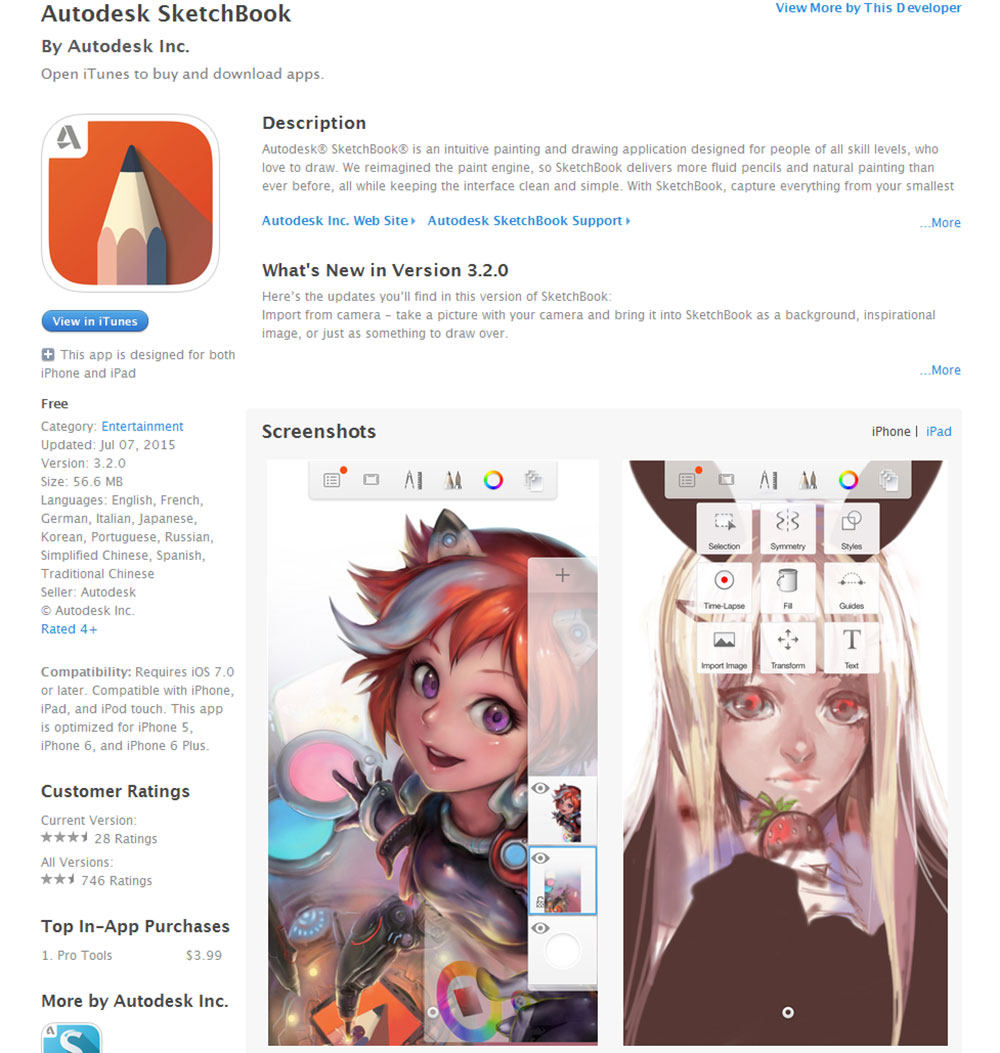 If there's one sketching app we'd recommend in a heartbeat, its Autodesk's Sketchbook Pro. It makes optimal use of the iPad's increased screen estate, giving digital artists a variety of brushes, pencils, pens, markers and more to sketch a piece that could rival Picasso's.
7 Android Apps to reach the Design Highway
Google's Android is the most dominant smartphone OS worldwide, with a whopping 89% adoption rate. Therefore it's a no-brainer for developers to make supremely enjoyable designing apps available for it. Here are some of the best:
1. 123D Sculpt+ – 3D sculpting artists unite!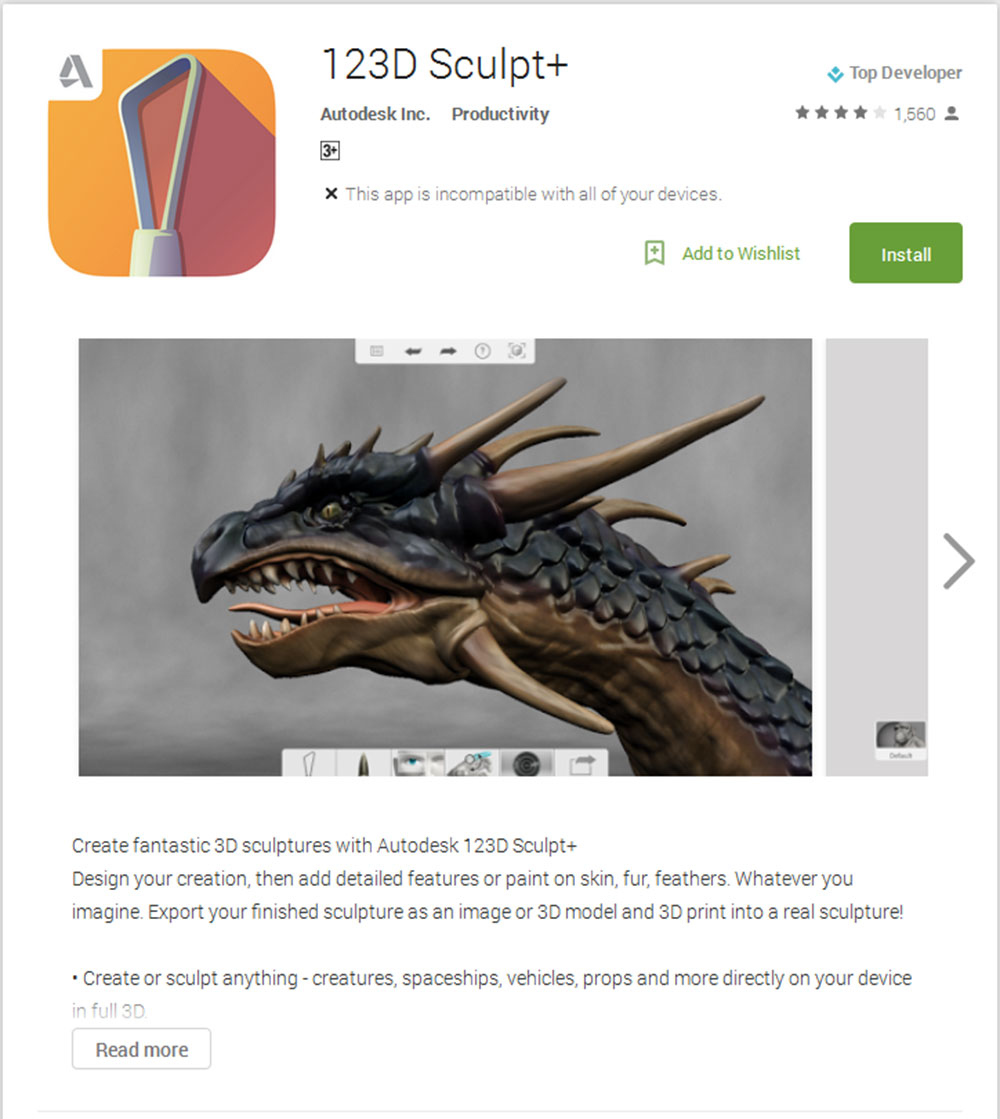 For those who absolutely cant get enough of designing some of the most beautiful 3d models out there, Sculpt+ from Autodesk is exactly what the doctor ordered. You can even apply textures and fur to your creations if you like, export the final images so that you can 3d print them too!
2. Infinite Painter – Digital Painting taken to its unlimited potential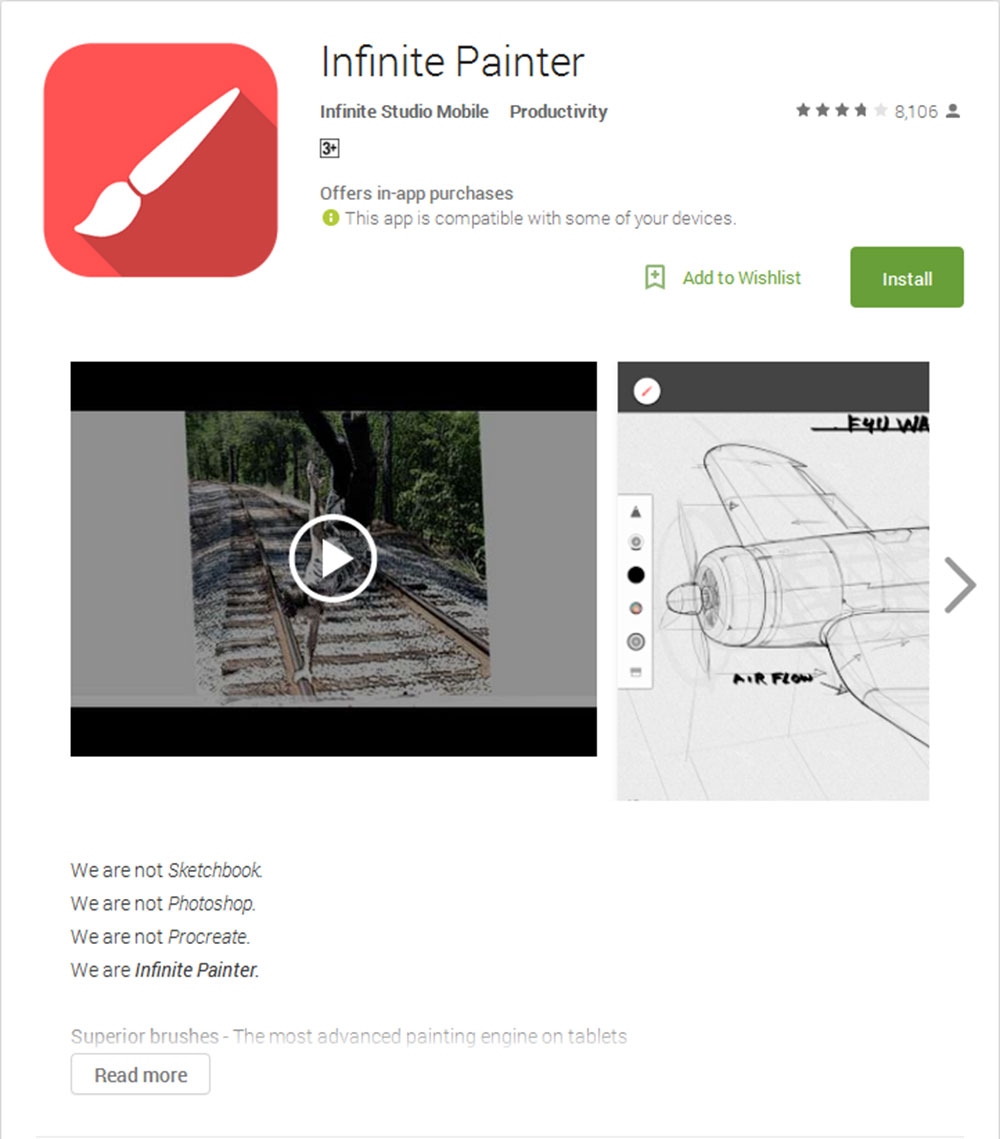 If there's one app on Android that deserves a place in every digital painter's arsenal, its Infinite Painter. Featuring a bevy of brushes and pencils, this app is made for tablets and phablets both, letting you take advantage of your stylis input as you create astonishing digital images.
3. Infinite Design – When you need a Vector-based drawing app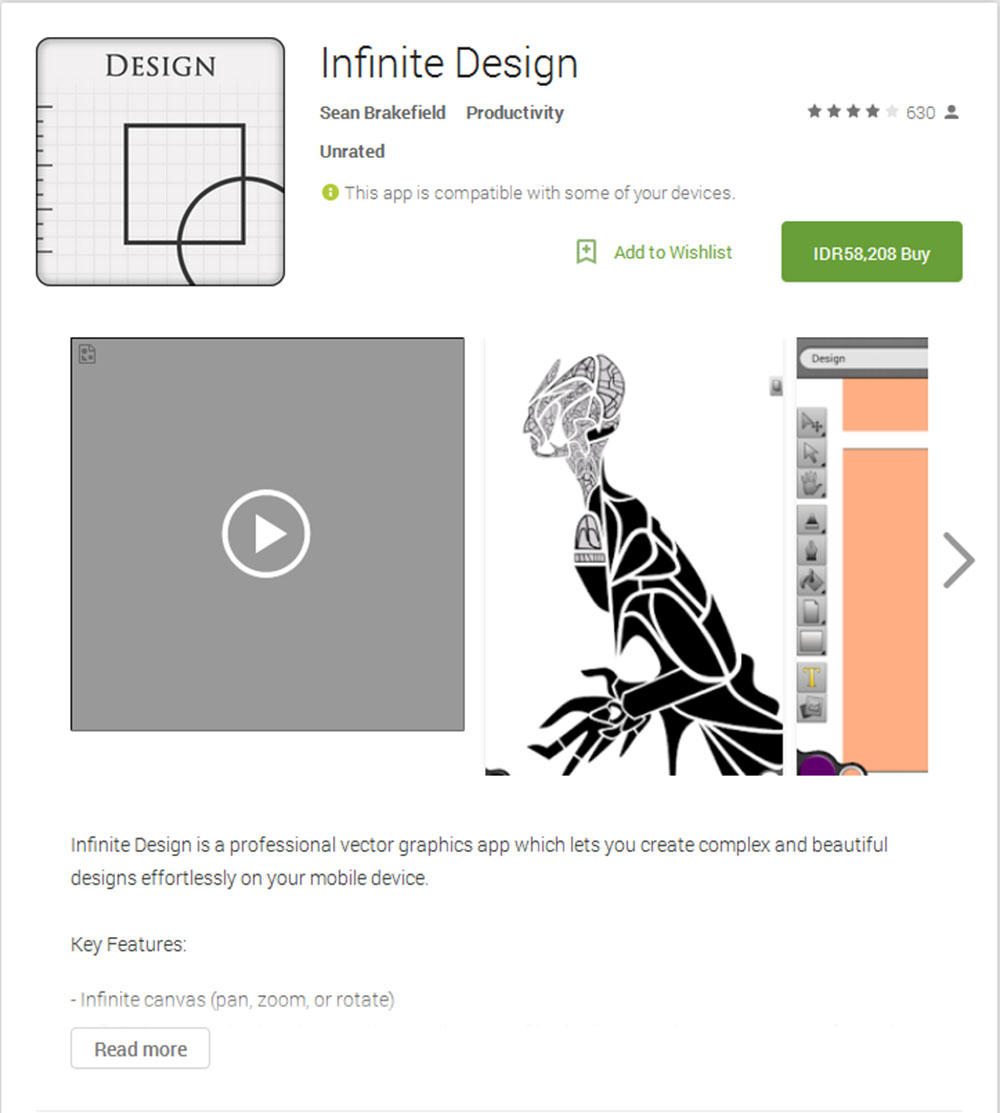 Complex vector designs on your smartphone or tablet? You don't say! This is what Infinite Design does for designers on Android. The app comes with 5 kinds of symmetrical options for creating vectors such as X-Axis, Y-Axis, Arbitrary Angle, Radial, and Kaleidoscopic. You can even export the drawings to SVG format for more control and editing.
4. Ampergram – Making Magic of Letters like a Boss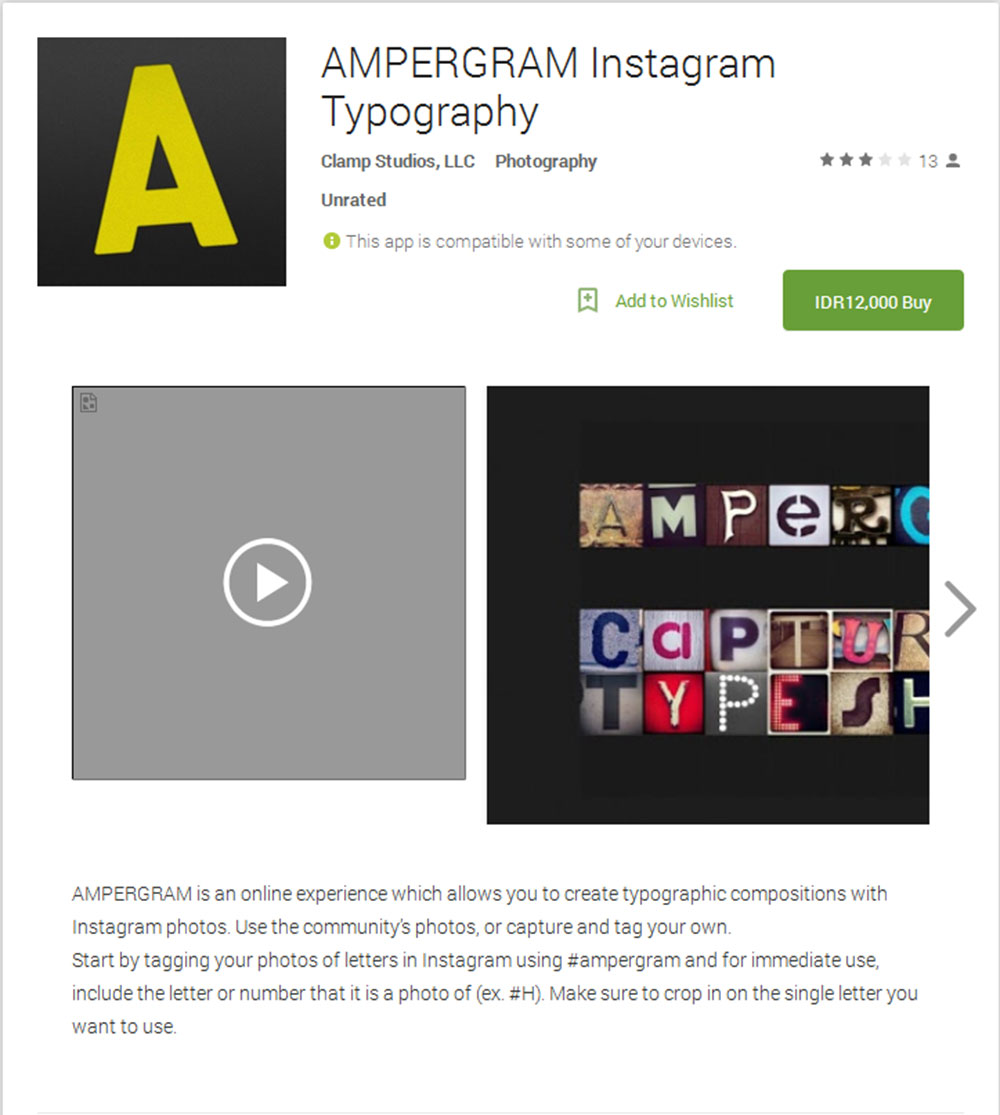 Such typographic letters. Many combinations. Amazing results. Ampergram is a cool app that lets you make compositions out of all the random typographic letters out there. You can post your creations in the community too, seeing the results of other Ampergram users as well.
5. Paperless – Wowness-inducing Water Colors and Feather Tools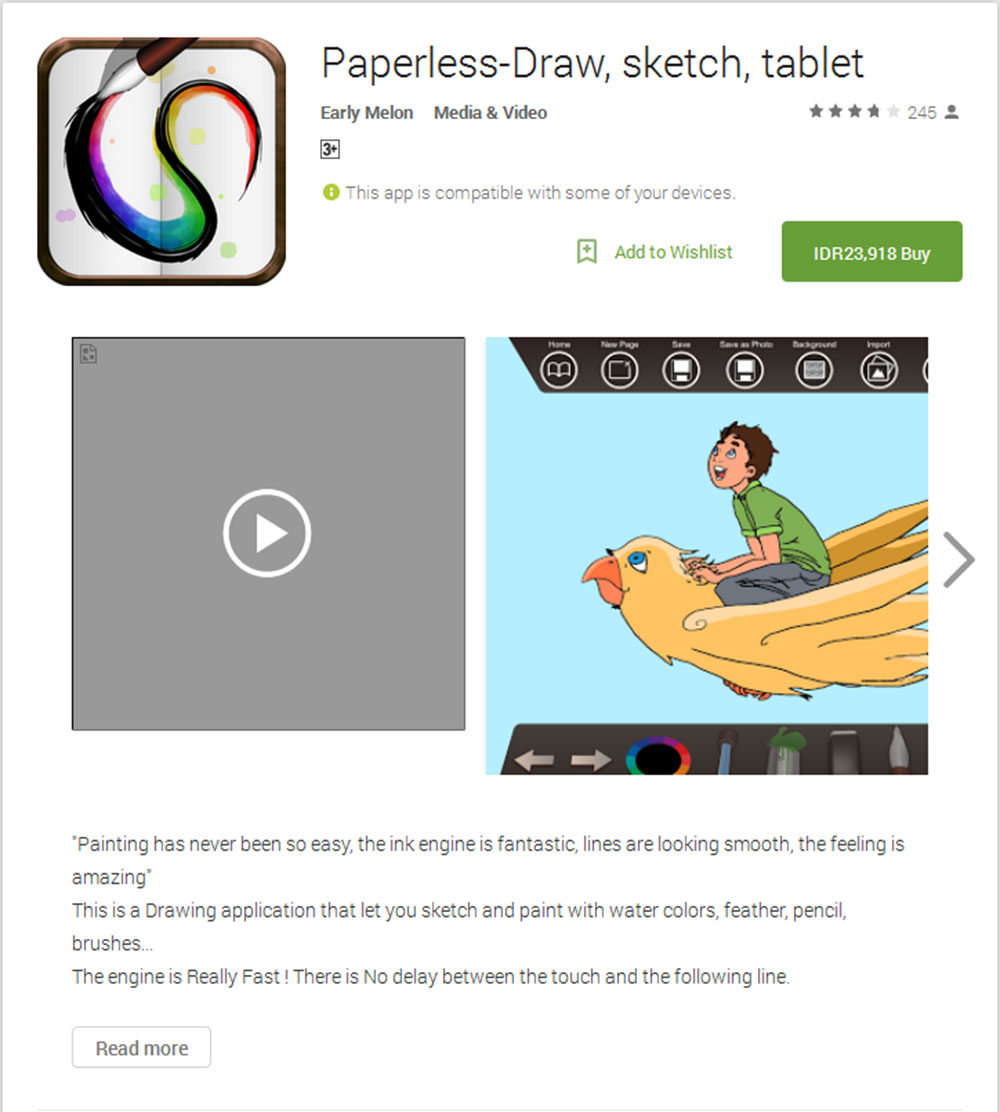 For some Van Gogh or Picasso style painting, Paperless is the killer app. This tablet drawing app gives you so many options that take some getting used to. But for the perfectionists as well as the casual sketchers out there, this fully featured app is the answer.
6. Overam – I got some Geometry in my designs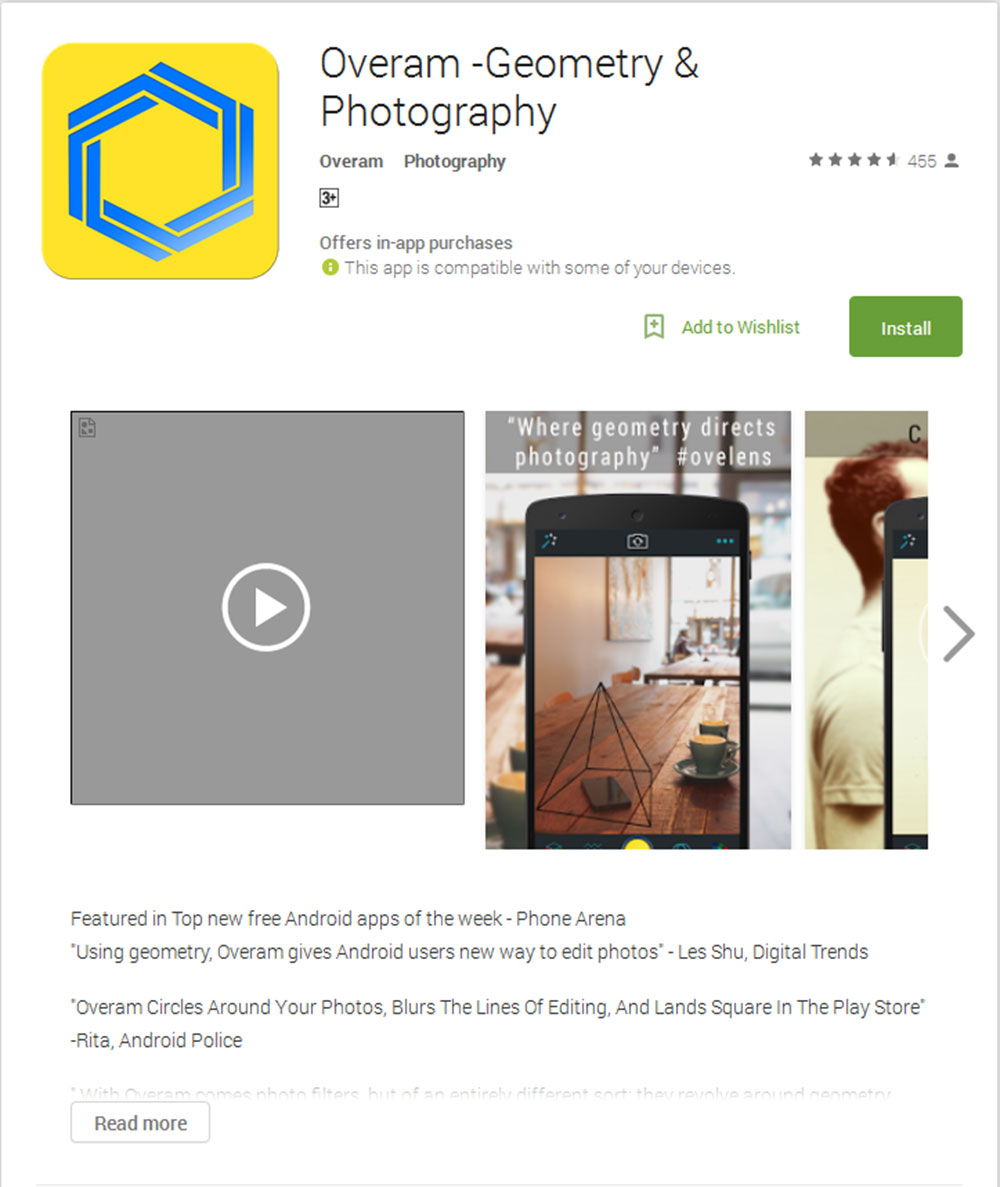 How about giving your pictures a mathematical, say geometrical makeover in a cool way? Overam claims to do just that and that makes it a pretty unique app in our stable. Some pretty spectacular ways of manipulating your images exist in Overam. Blurring tools also help make your images spiffy.
7. Snapseed – Non-destructive image manipulation is here!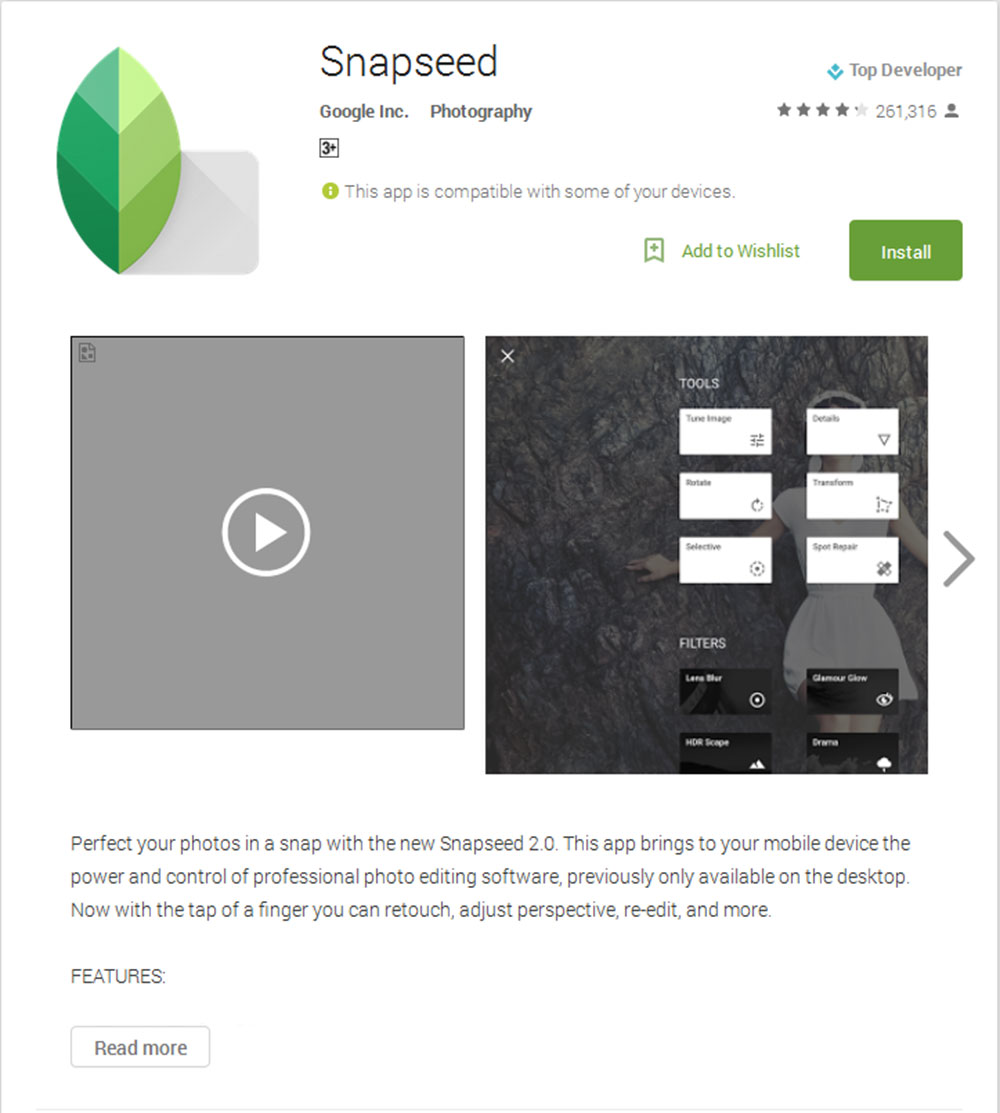 An app that basically makes a image-editing virtuoso out of you, Snapseed is great for the control it gives you in lens blur, tonal contrast, intelligent perspective transform, and spot healing. And that's just the scratch, as the app is easy enough to use by the most casual of users. A must-have app if you work in design.
Conclusion
Today's mobile apps are capable of so much more. But they are tools meant to be used by creative individuals like us. Even small businesses can use creative apps to score new customers. Like an app? Let us know which apps you love using and would recommend to others in a heartbeat.