How many of us can relate the success of a movie with an eye-grabbing poster? Anyone? Well, the answer hides in viewers' negligence to the fact that they are secretly being tricked by all those poster designers who are behind the eye-catching poster designs. The art of movie poster designing is as old as movie making itself and most of people are not aware of the size of the budgets film-makers are allocating for getting an out-of-the-box and movie poster design made, keeping in view the budding trends in poster design, a very important factor for creative branding and marketing of a movie.
According to Tony Seiniger, a celebrated movie poster designer and illustrator, "There are two rules when it comes to creating a movie poster. It needs to be different – that'll get it attention. Second, the poster has to tell its story in mere seconds. After all, most people will be driving past it at 30 miles per hour. Try get two hours of entertainment down into a simple graphic you can read in three seconds."
An iconic movie poster is one that is based on public demands and a successful poster designer knows how to make a movie poster that can achieve it. There are various principles involved that guarantee a classic poster design and it does include the basic principles of typeface classification. Portraying movie moods through typography can be tricky sometimes and playing with its elements in a controlled environment is an art a good poster designer is master at.
Let's divulge details about the icons of movie poster designing in alphabetical order who have set cinematic examples for the ages to come…
1. Akiko Stehrenberger
People call her the poster girl. Such is Akiko Stehrenberger's passion for designing movie posters and she is master of her art. Akiko moved to Los Angeles from New York in 2004 to work as a freelance editorial illustrator. She got her big break when she was hired by Crew Creative advertising agency as a designer and art director. After working for two consecutive two years at the agency, Akiko decided to quit and continue as a freelancer and is now working for many agencies including Crew Creative.
Best Work: Funny Games, After The Storm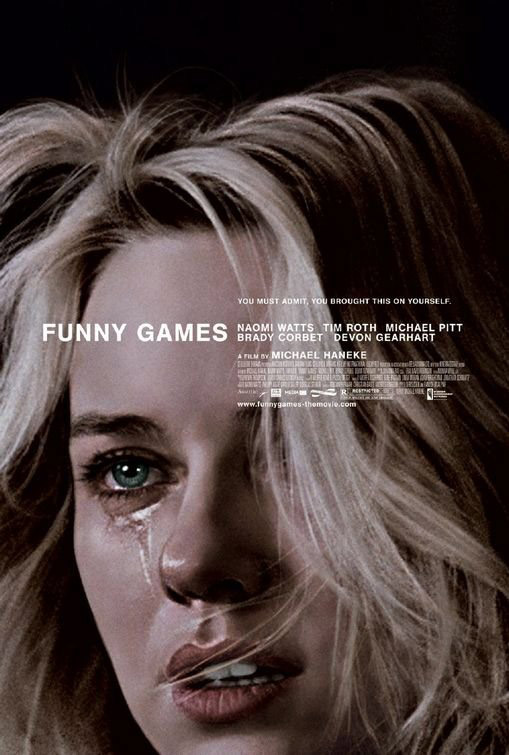 Source: IMDB
"I really had to fight and scratch to keep it as simple as it is," says Akiko of her restrained design for Funny Games. "The client really wanted blood on Naomi's face, or a white glove pulling at her hair. I believed so strongly that it was more eerie not knowing what was making her tearful… Eventually my stubbornness paid off!"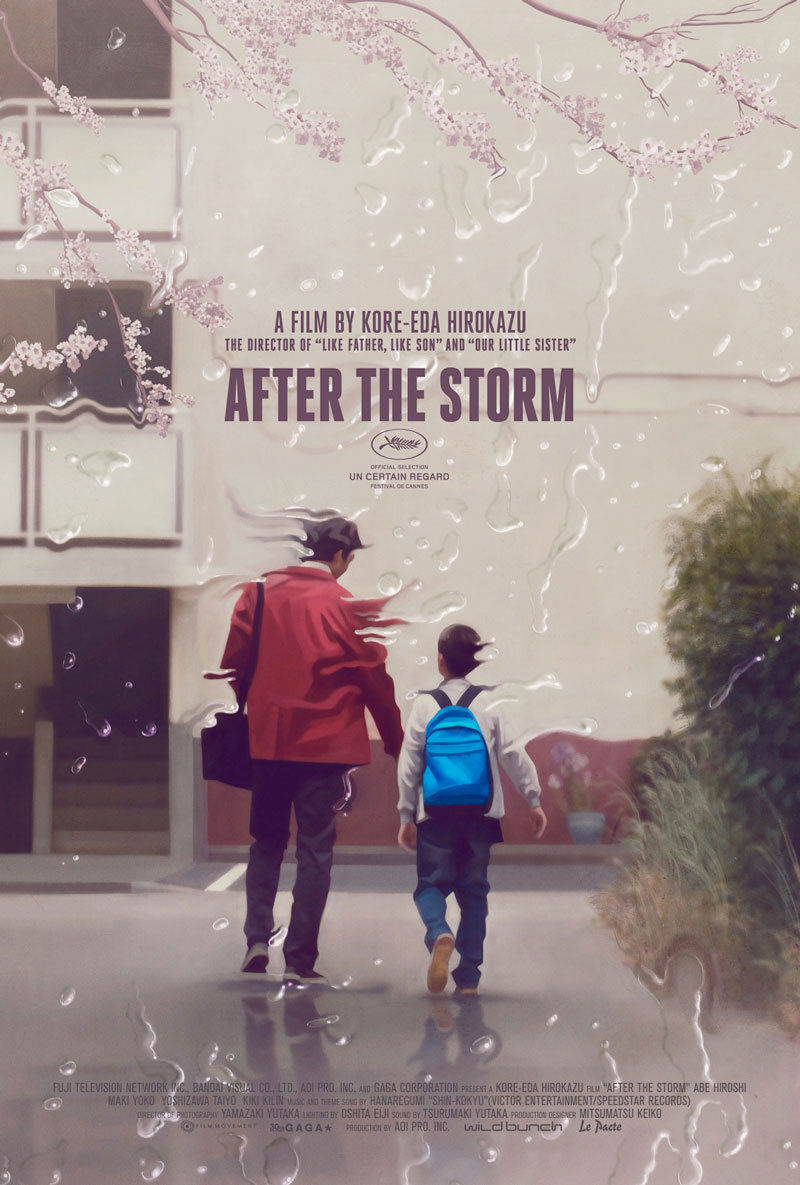 Source: IMDB
2. Andrew Bannister
Best Work: Insyriated
Andrew Bannister is a London based artist who studied fine art at Nottingham Polytechnic and Chelsea College of Art. Working in higher education since 1993, he currently teaches on the BA and MA fine art programs at City & Guilds of London Art School.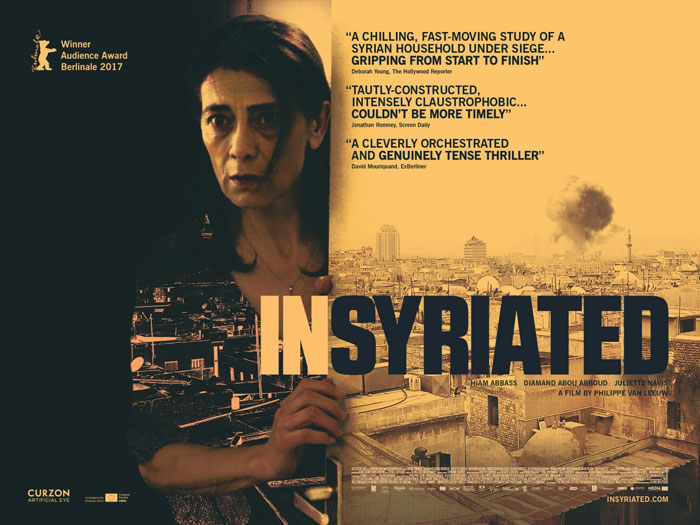 Source: Flickeringmyth
Andrew has rightfully portrayed the haplessness of a mother of three trapped inside her home in modern-day Damascus. The poster shows the city around the house reduced to rubble and the streets in a war zone. All in all, the poster is as intense as the movie itself.
3. Bill Gold
Bill Gold, a former graphic designer, is best known for thousands of film poster designs. The first movie poster of his career, that spans overs 70 years, was for Yankee Doodle Dandy (1942). Since then he has worked with some of Hollywood's greatest filmmakers and has made some iconic poster designs for movies like Casablanca, A Clockwork Orange, The Exorcist, Mystic River etc.
Best Work: Casablanca, The Exorcist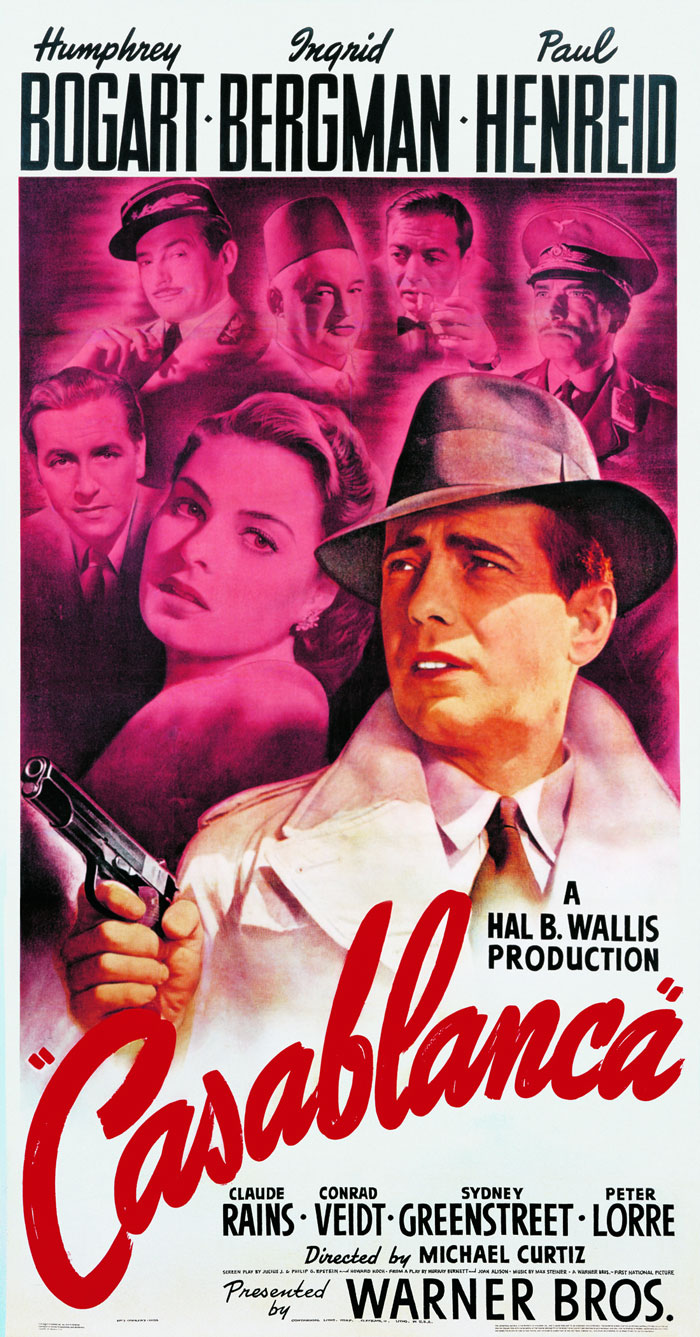 Source: kknews.cc
Classic, simple elegance! Although, Casablanca was not the first poster that labored the big red lettering in title treatment and many floating heads in one poster, it just happens to be the best one. Thanks to the shot of color in the upper segment and artistic treatment, it still seems cool irrespective of ages.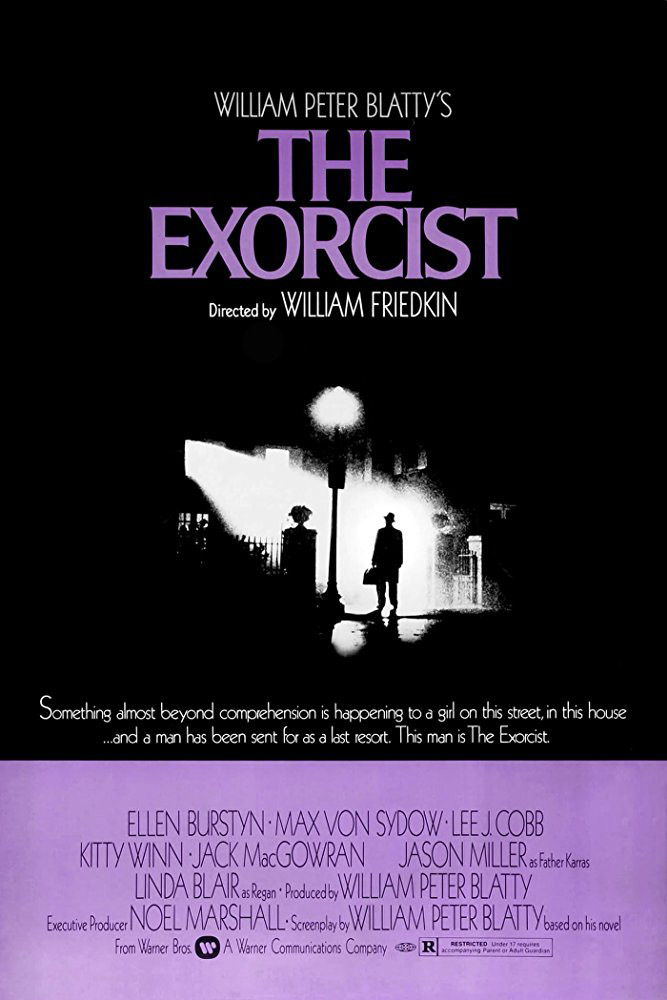 Source: IMDB
4. Bob Peak
An illustrator, best known for innovative design in the development of modern movie poster designing, Bob Peak got his first job in the McCormick Armstrong's art department after majoring in geology at the University of Wichita. In 1951, Peak graduated from Art Center College of Design in Los Angeles, California. It was in 1953 that Peak had moved into New York City and had landed in an advertising campaign of Old Hickory Whiskey and no sooner than later, his work started appearing in major magazines.
In 1961, Peak was hired by United Artists studio to design movie posters for West Side Story. In the same year, Peak was named Artist of the Year by the Artists Guild of New York. Peak's success had eventually led him to design posters for Bill Gold, especially for top-budget musicals such as Camelot and My Fair Lady. He created the poster art for first five Star Trek films, Superman (1978) and some other major flicks. He is a recipient of a number of awards including; eight Awards of Excellence and four Society of Illustrators gold medals, the latter of which got him inducted into their Hall of Fame.
Best Work: Modern Movie Poster Designing

Source: bobpeak.net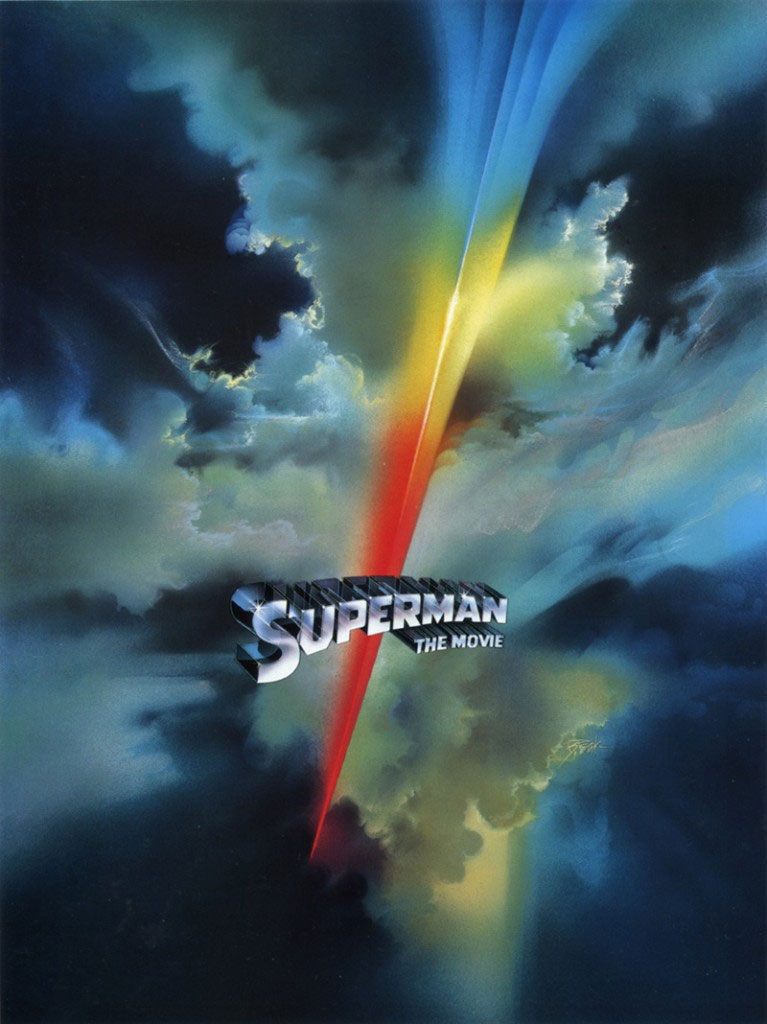 Source: bobpeak.net
5. Claire Curtis
Although she is a newbie considering her 5-year term in film industry as a poster designer, but Claire Curtis has made her identity through well-crafted movie posters. To her credit, Claire has over 50 campaigns and she specialises in providing everything from carefully crafted concepts to branding and print ready designs for all aspects of campaign creations.
Best Work: Kaufman's Game, Troop 301, Lemon Tree Passage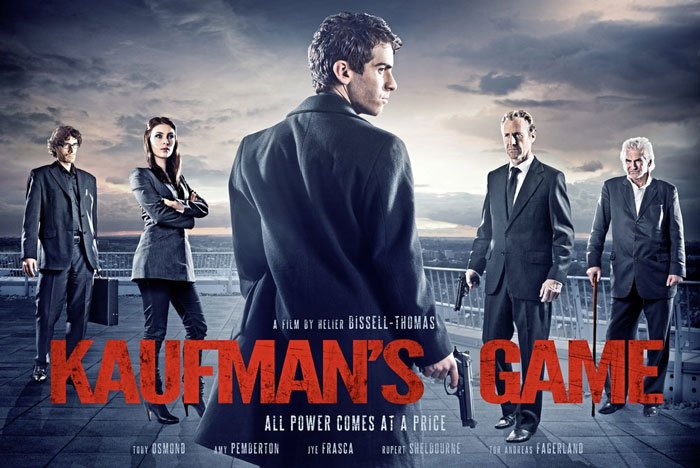 Source: Facebook/Kaufmansgamemovie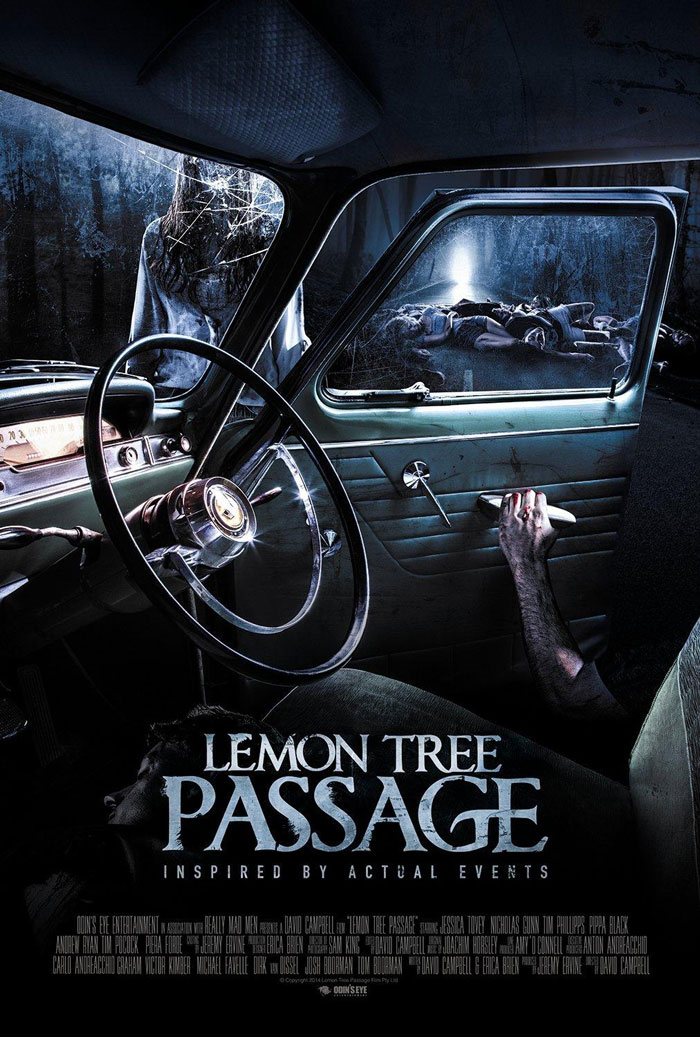 Source: IMDB
6. Drew Struzan
Born in May 1947, Drew Struzan is an American artist behind more than 150 artistic movie posters like Indiana Jones, Back to the Future, Star Wars film series, Thor, Harry Potter etc. The graduate of Art Center College of Design, his work is not restricted to the posters only and he loves to paint album covers, collectibles, and book covers.
Best Work: The Thing, Harry Potter, Thor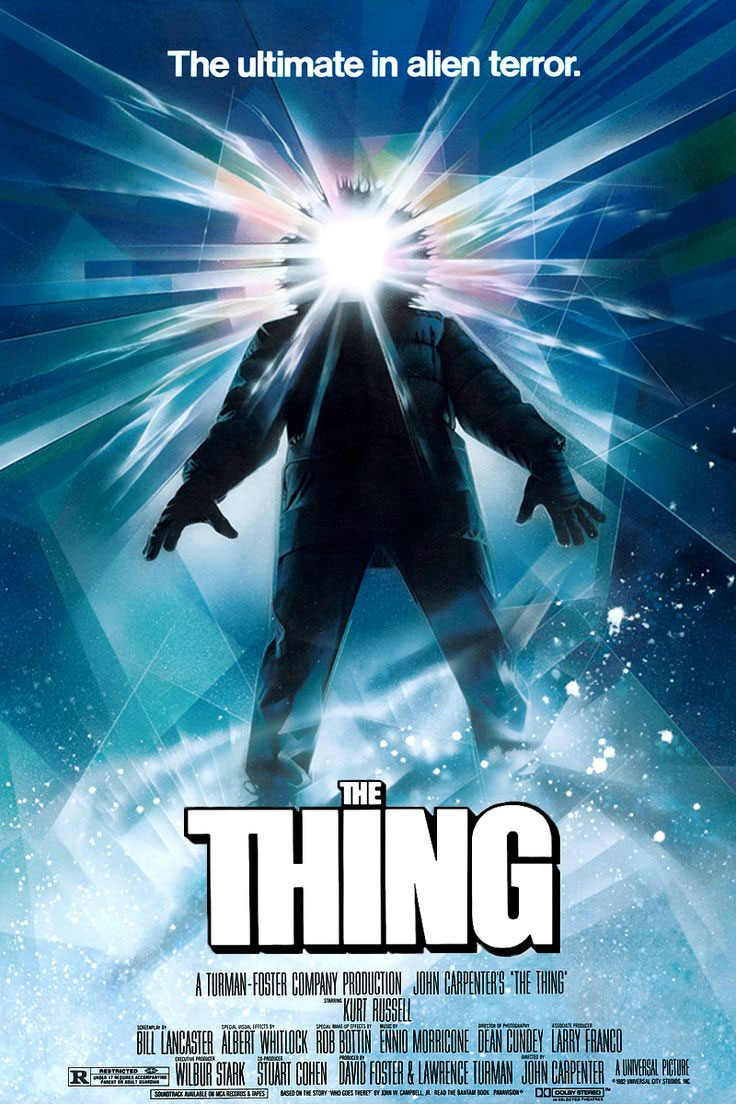 Source: IMDB
According to Aaron Blecha, artist and animator, "A simple, mysterious, terrifying design. With its stripped-down, cold colour palette, bold graphic ice forms, the poster only hints at what the movie is about and what The Thing is. It follows the old rule of not showing the creature and lets your imagination do the work. But once you've experienced the film, you realise how perfect the poster design is."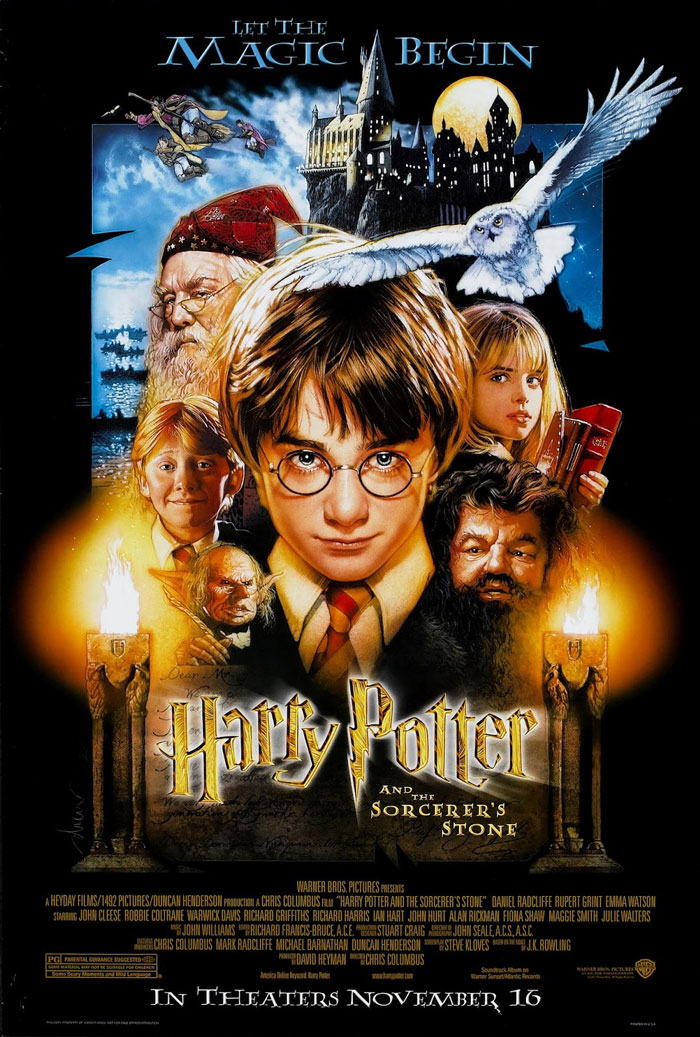 Source: IMDB
7. Howard Terpning
The career of Howard Terpning, a graduate of Chicago Academy of Fine Arts and American Academy of Art, spans over 25 years as an illustrator. Apart from creating magazine covers, story illustrations and advertising art for Reader's Digest, Time, Newsweek, etc, he has completed over 80 posters for the movies like The Sound of Music, Cleopatra, The Guns of Navarone, Doctor Zhivago, Gone with the Wind's 1967 re-release and The Sand Pebbles.
Best Work: Gone With The Wind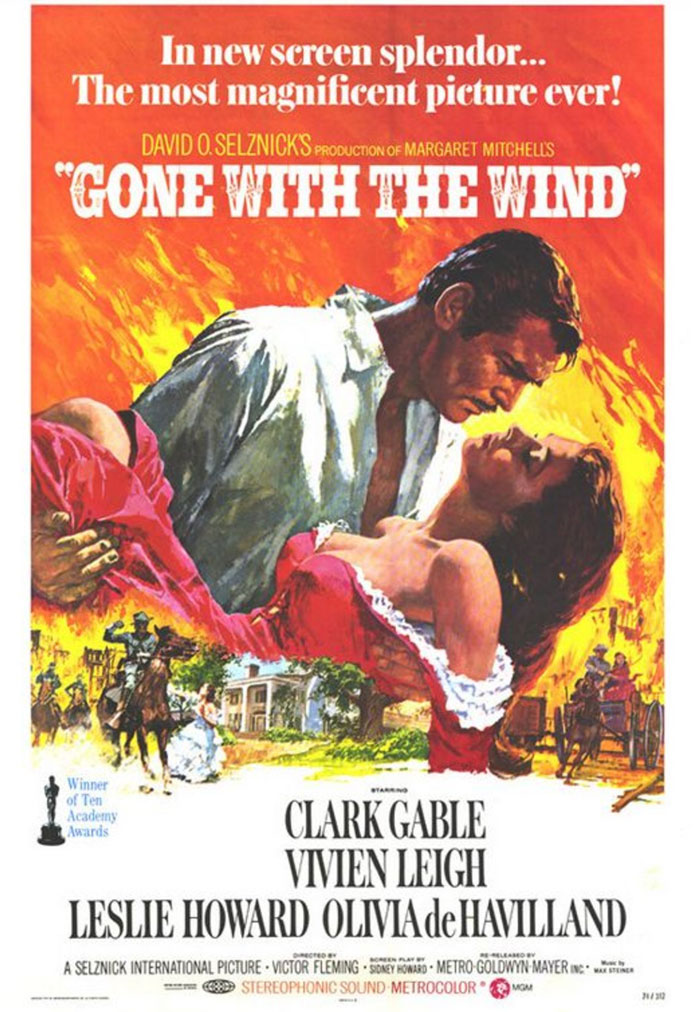 Source: IMDB
The original poster for Gone with the Wind was a conventional shot of the lead couple, Clark Gable and Vivien Leigh, whose idea was conceived by freelance art director Tom Jung. But the poster that accompanied the 1967 re-release was a painting of the same shot by Howard Terpning which eventually became a cinematic history.
8. Karine Savard
A graduate of Concordia University in Art of Design, Karine Savard has been awarded Palme d'Or in Cannes for making advertising posters for award-winning films. She is a collaborator with several producers and distributors of fiction and documentary films such as Micro_scope, Christal Films, Seville, Fun Films, Metropolis Films, Les Films on March 3rd, COOP Vidéo, Mongrel Media, Participant Media, VisitFilms, Organic Folkets, Filmcoopi, Dreampixies. Her posters have won Communication Arts Award – Illustration Annual, a Lux Award and were selected at the Mexico Poster Biennale.
Best Work: Blue Is The Warmest Color, Infiltration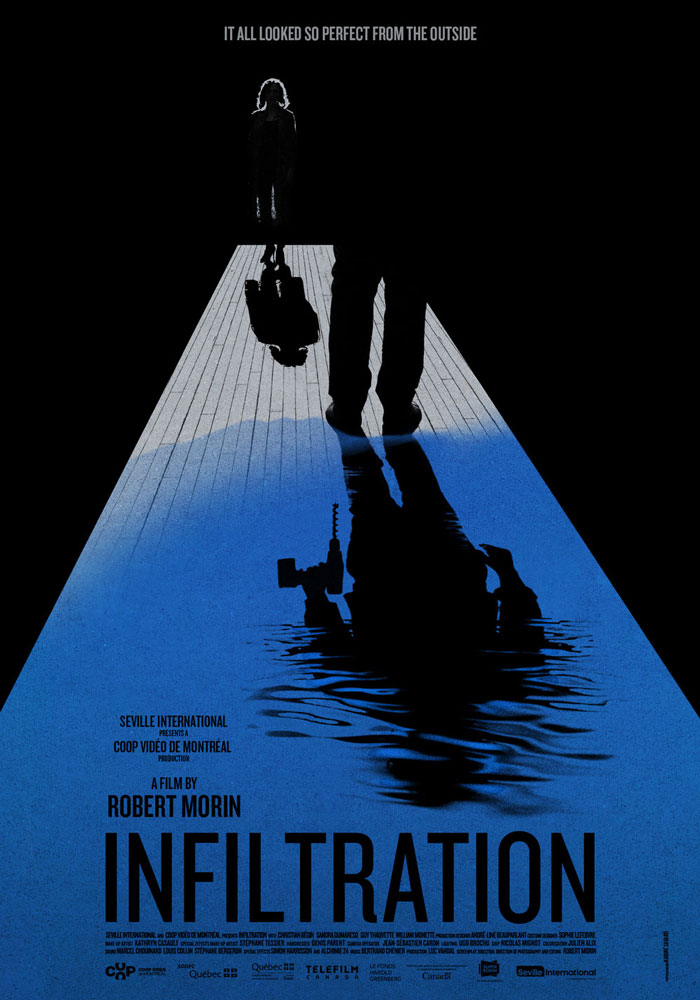 Source: KarineSavard.com
Blue is Karine's favorite color and she plays with different hues of the color in most of her creations. What a better color to show power be it a love story or an intense drama. Coupled with right usage of fonts and typography, all her designs are high on creativity and imagery skills.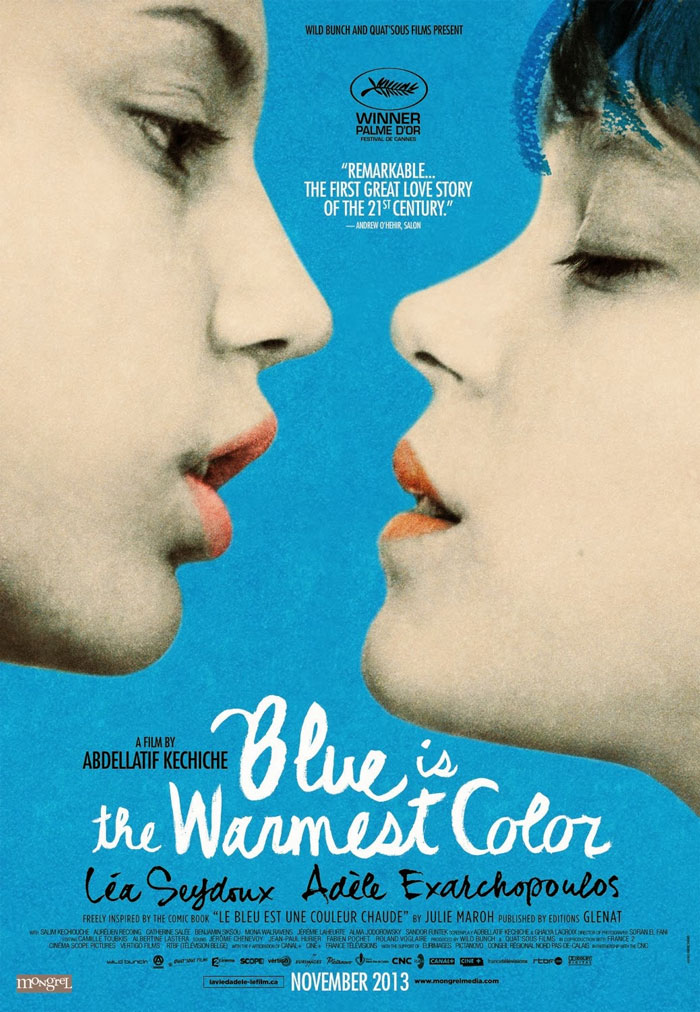 Source: KarineSavard.com
9. Kyle Lambert
Kyle Lambert is a British visual artist of modern age truly utilizing his photorealistic skills and the latest technology in poster designing. After studying Fine Art Painting and Illustration with Animation at Manchester Metropolitan University, he came to limelight with a time-lapse video of his 2013 painting of Morgan Freeman.
Best Work: Introducing Photorealistic Tech In Poster Designing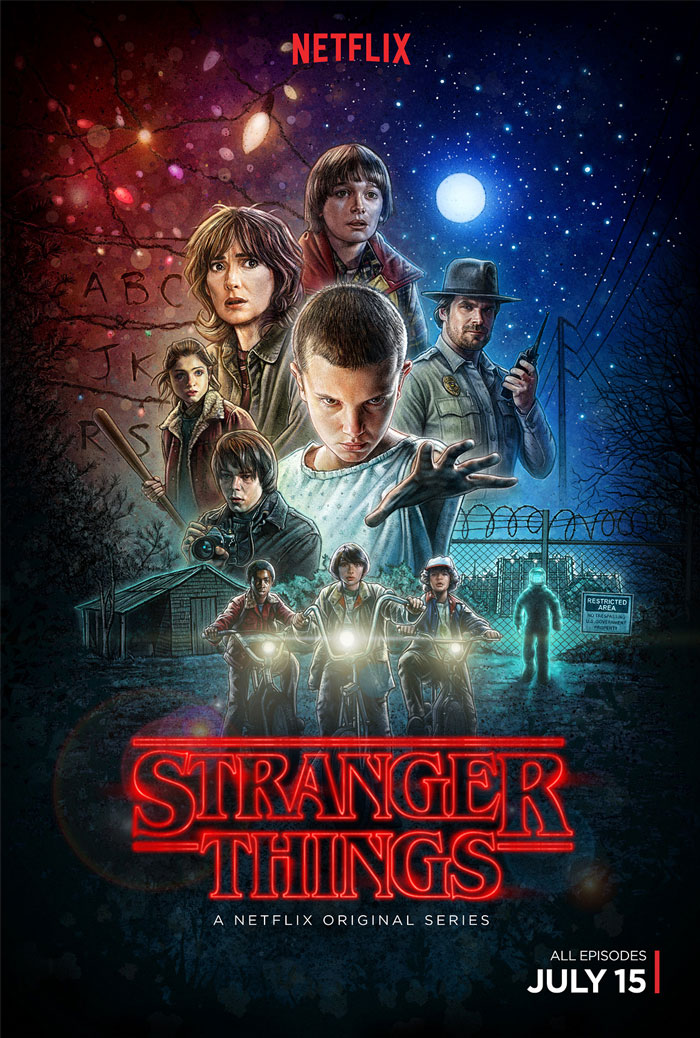 Source: KyleLambert.com
Stranger Things, 2016's biggest TV series and its gripping poster had everyone's attention. Kyle's was briefed to create a reminiscent of classic, hand-painted movie artwork and he created this using an iPad Pro and Procreate.
10. James Verdesoto
New York designer James Verdesoto graduated from the Parsons School of Design in New York City right after winning a national contest to design the theatrical movie poster for the 1981 horror flick The Burning. The big win drove him to start an in-house creative services department at Miramax Films. As the Creative Director he created campaigns for hits such as Pulp Fiction, The Crying Game, The Piano and over 200 other films.
Since 1992, he has been associated with Indika Entertainment Advertising as co-founder and has created over 400 movie posters for Sony, Warner Bros., Universal, Fox, The Weinstein Company, Miramax Films, New Line, HBO, and many others. His poster for Ocean's 11 was hailed as "the perfect poster" by Entertainment Weekly.
Best Work: Pulp Fiction, The English Patient, The Ocean's Eleven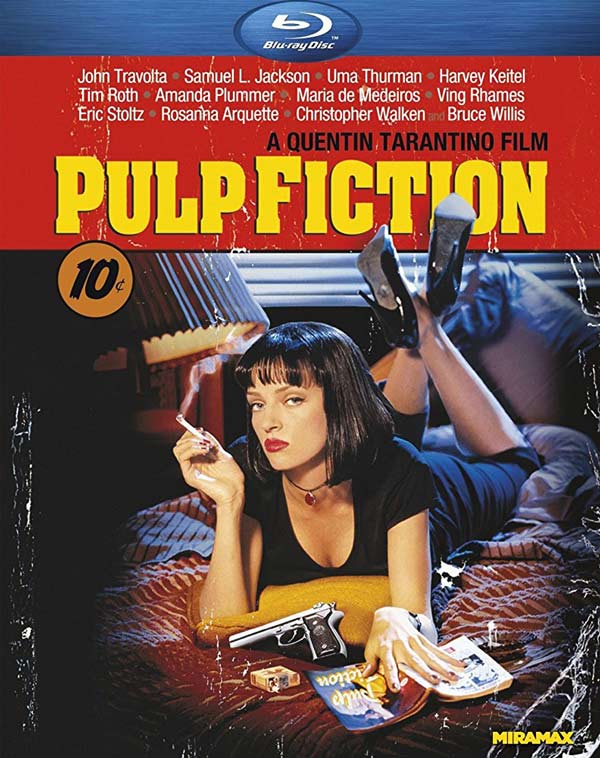 Source: IMDB
"The Pulp Fiction poster has been hailed by many, actually, as one of the best movie posters of past 20 years," Verdesoto told Fox News last year. "But that's for others to decide, not for me. I'm certainly appreciative when people appreciate my work."
Henry Hargreaves, pro photographer says, "Pulp Fiction is the definitive movie poster for me. For over a year I had fantasies about what this film was about. I knew it had a hot brunette who sits on her bed reading paperback with a gun, so it had to be cool. But the true test of a great movie poster was how it transcended trends. It stayed up on my wall long after seeing the film, leaving home and was eventually only taken down last year when my parents sold the house."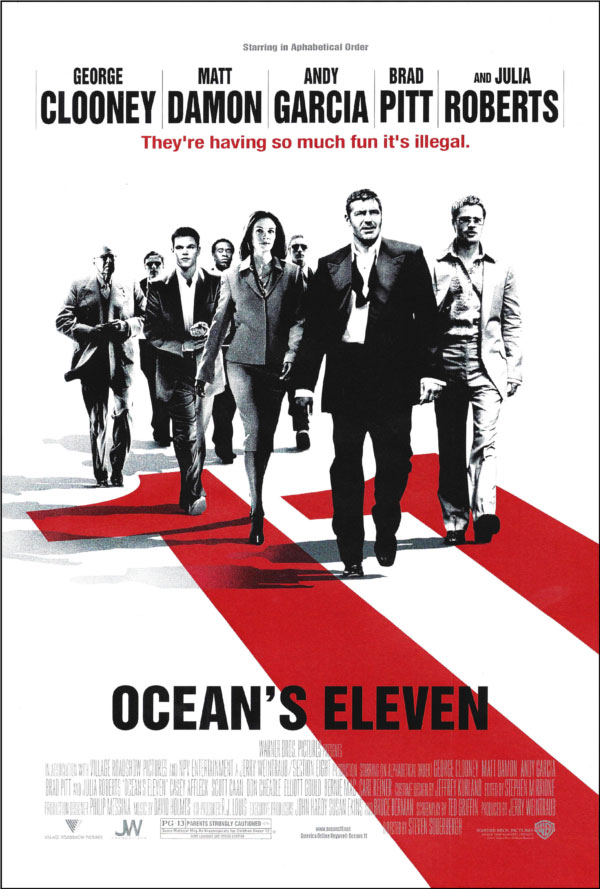 Source: cbc.ca
11. Jay Shaw
Once a freelance designer, Jay Shaw now is the creative director at Mondo, poster boutique arm of the Alamo Drafthouse, and is famous for his out of the world poster ideas. According to some, he masters the art of summing up the whole movie in a few stroke of colors.
Best Work: The Neon Demon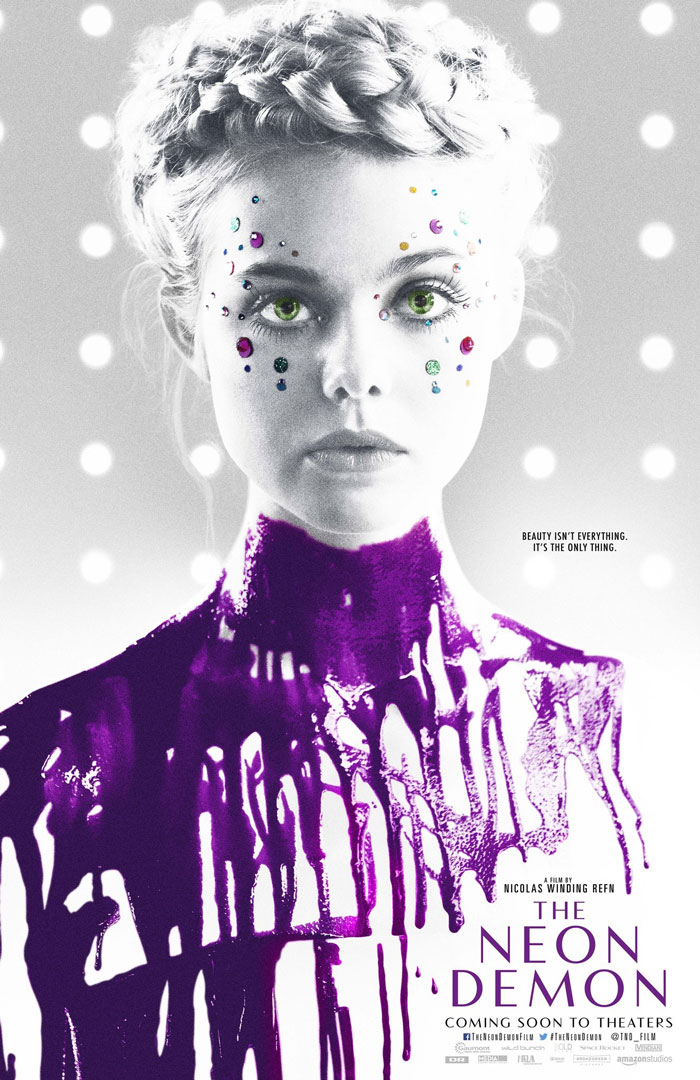 Source: IMDB
Shaw went for a devilish approach in this poster design with dripping liquid thus rightfully demonstrating the threat that is portrayed in the movie. His mastery comes into play in the gray background of the poster with the lead of the movie, an aspiring model Jesse (Elle Fanning), her liveliness and youth and how she is are taken away by a group of women obsessed with beauty.
12. John Alvin
The legendary artist John Alvin came into being with his first movie poster for Mel Brook's Blazing Saddles. In a career that spanned for 35 years, Alvin was known to hide his signature in famous film posters. He worked for directors George Lucas, Steven Spielberg, Mel Brooks, Blake Edwards and Ridley Scott. For all of them, Alvin was a preferred artist for campaign art and movie posters.
According to Alvin, "My work creates the promise of a great experience."
Best Work: E.T., Lion King, The Lion King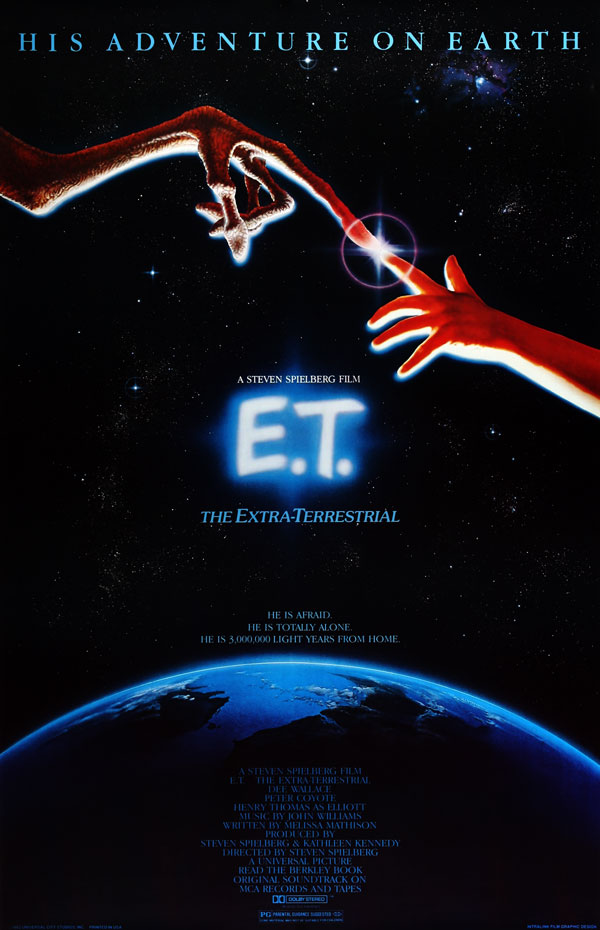 Source: IMDB
Alex Mallinson, digital artist and animator, says: "E.T gave us two iconic images: the Elliot-on-flying-BMX symbol that graces later posters (and the Amblin logo) and the image of E.T. and Elliot's fingers coming together on a starry backdrop. The former image embodies the Spielbergian modern urban fantasy but the latter is the more interesting."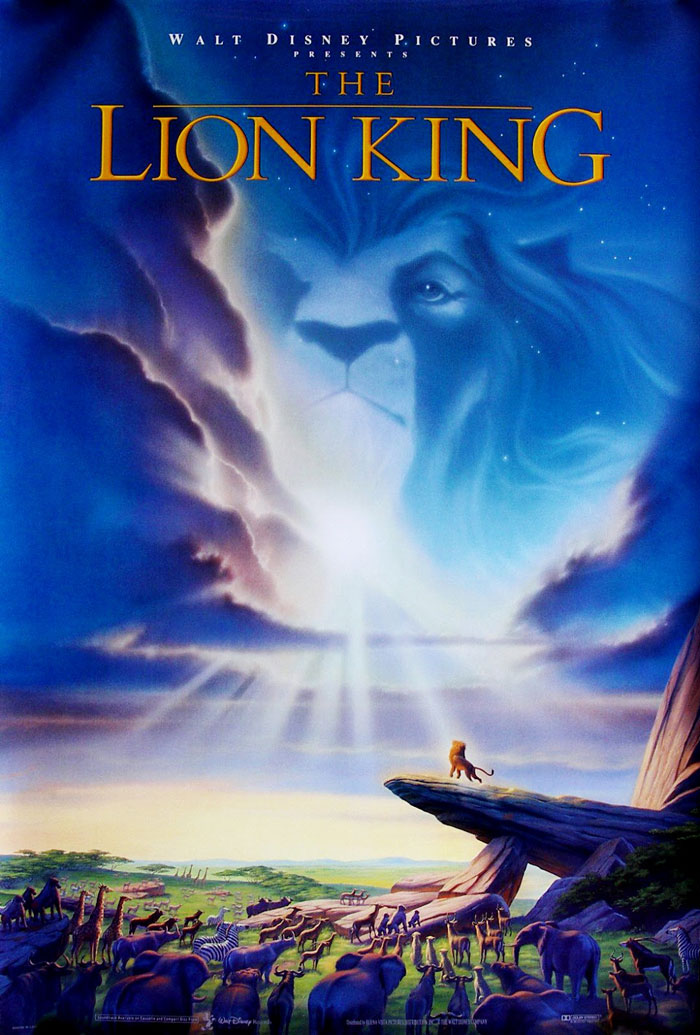 Source: IMDB
13. John Solie
The Californian artist John Solie has designed over 200 film posters during his long career and has created art work for some major films, like the academy award winning Ryan's Daughter and the cult classic Soylent Green starring Charlton Heston.
Best Work: Stingray, Ryan's Daughter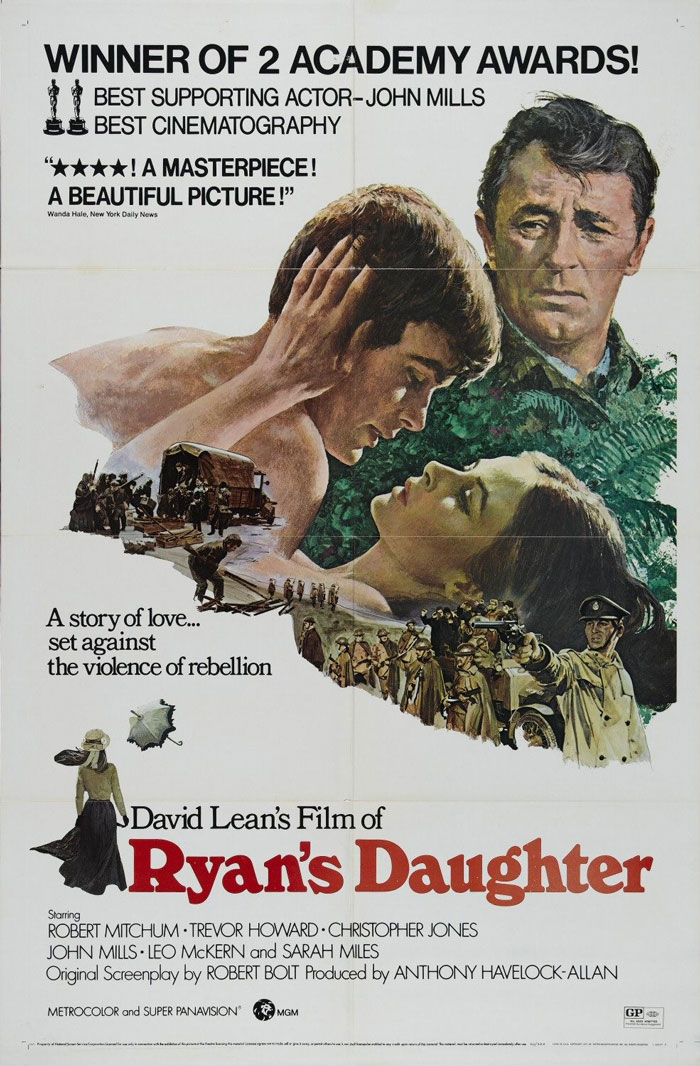 Source: IMDB
The poster speaks volumes about Solie's imaginary and creative skills and how tactfully he compiled film's story in a few strokes. The portray of expressions clearly depicts the love nature of the movie.
14. Ralph Steadman
Ralph Steadman, renowned for his political and social caricatures, cartoons and picture books, is an award winning Welsh artist best known for his work with American author Hunter S. Thompson. Steadman started his career as a freelancer for big names like the Daily Telegraph, The New York Times and Rolling Stone. Apart from other awards, Steadman is the recipient of Illustrator of the Year by the American Institute of Graphic Arts in 1979.
Best Work: Fear And Loathing In Las Vegas, Where The Buffalo Roam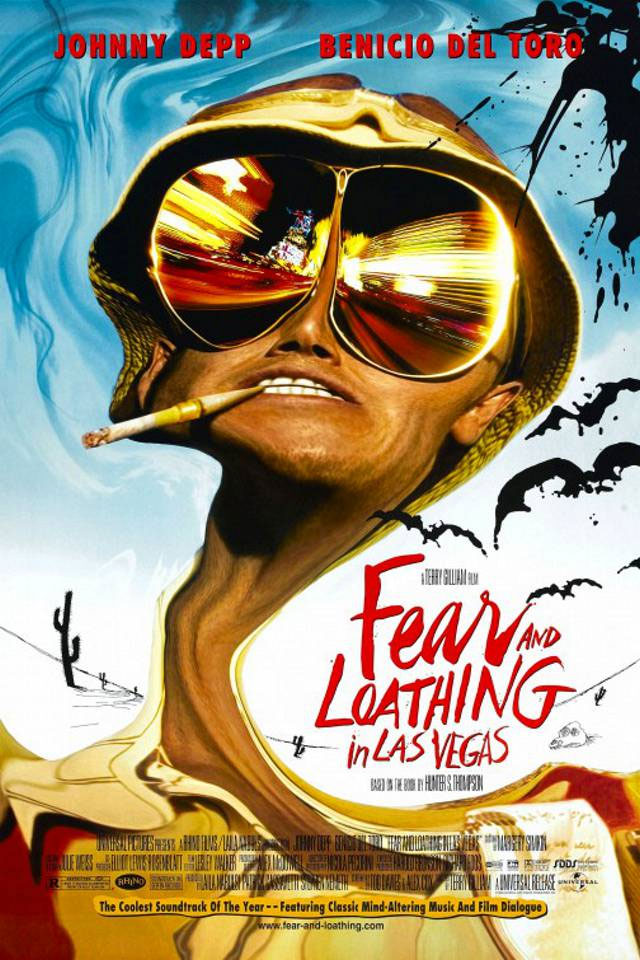 Source: IMDB
A poster for a film adaptation of a Hunter S. Thompson book seemed almost predictable, keeping in view the Steadman's surreal, explosive style.

Source: IMDB
15. Robert Mcginnis
Robert Edward McGinnis, an artist and illustrator, is known for illustrating more than 1,200 paperback book covers, and over 40 movie posters. Breakfast at Tiffany's was his first film poster. Barbarella, and several James Bond and Matt Helm films came along his career journey that started as an apprentice at the Walt Disney studios. A graduate in Fine Arts from Ohio State University, he began his career with Dell Publishing drawing a variety of paperback covers.
Best Work: Breakfast At Tiffany's. James Bond 007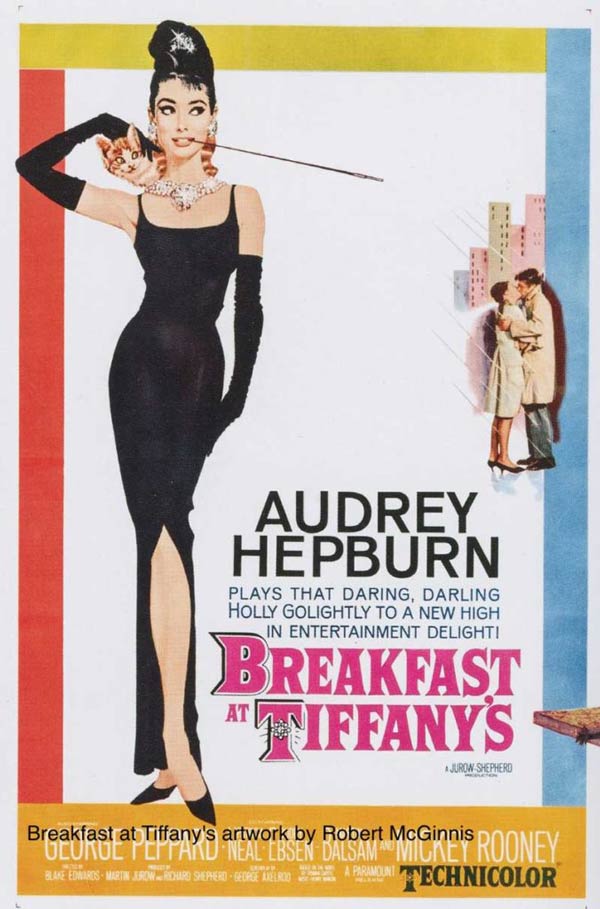 Source: IMDB
16. Saul Bass
Academy Award-winning filmmaker Saul Bass was best known for his design of motion-picture title sequences, film posters, and logo designs. Bass worked for some of Hollywood's most prominent filmmakers during his 40-year career Otto Preminger, Alfred Hitchcock, Billy Wilder, Martin Scorsese and Stanley Kubrick.. His major break in movie poster designing came from the movie Carmen Jones.
Best Work: Vertigo, Anatomy Of A Murder, Love In The Afternoon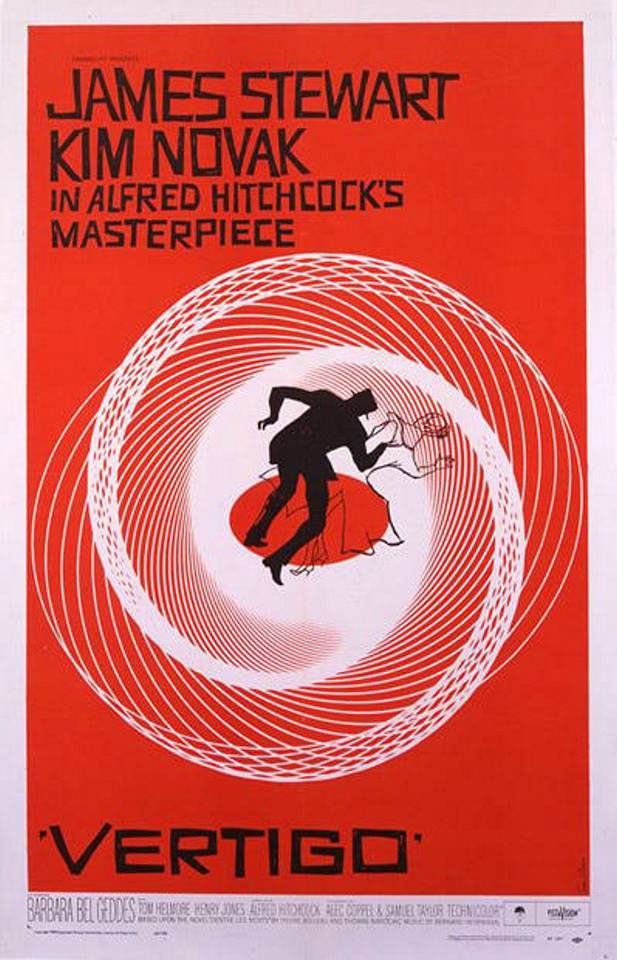 Source: IMDB
As the artist was huge fan of using flat colors and jagged figures, many call the Vertigo poster pure Bass. Hand-cut typography was, of course, another element that was so Bass(y).

Source: IMDB
Jaunty typography and bold emblematic graphics were the trademarks of Saul Bass work which sometime proved to be ideally fit for rom-coms. Same goes for Billy Wilder's Love In The Afternoon where the flat black surface looks imposing.
17. Steven Chorney
Being an artist, graphic designer and illustrator, Steven Chorney has his prime focus in the motion picture industry. With no formal education in art and design, Steven depends on his imaginary skills and has become the primary choice of most of the directors since he got his big break for the poster of Lassiter.
Best Work: Lassiter, Indiana Jones And The Last Crusade, Mission Impossible: Rogue Nation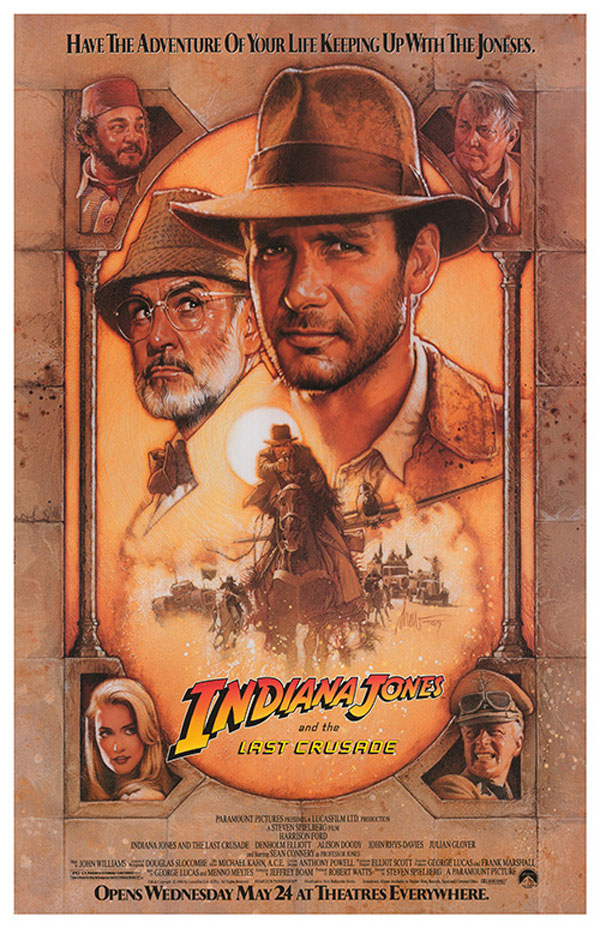 Source: IMDB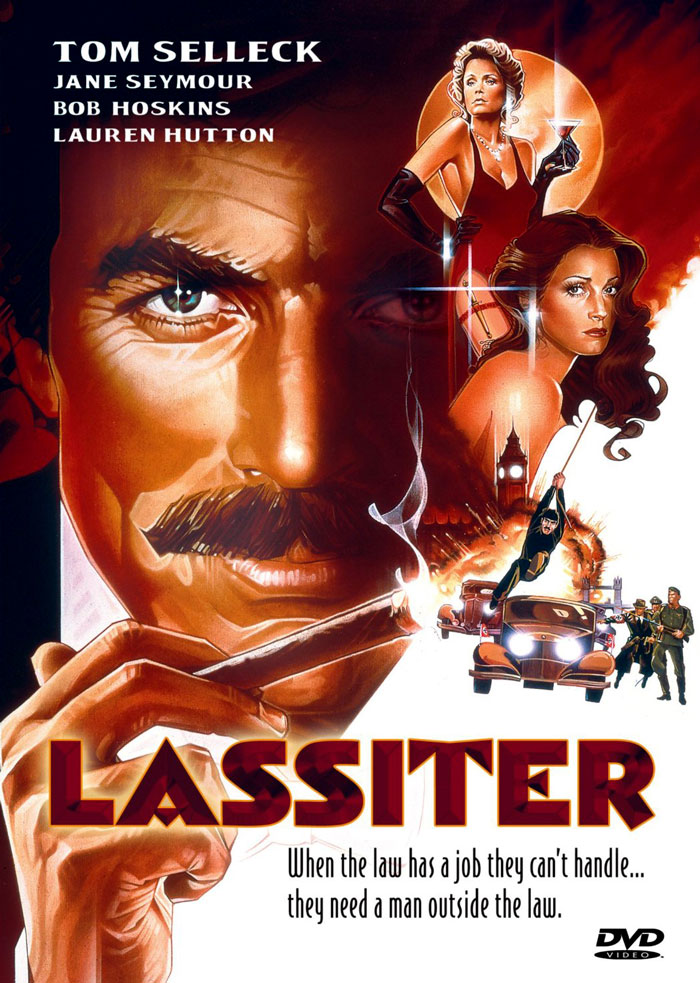 Source: Moviepilot.de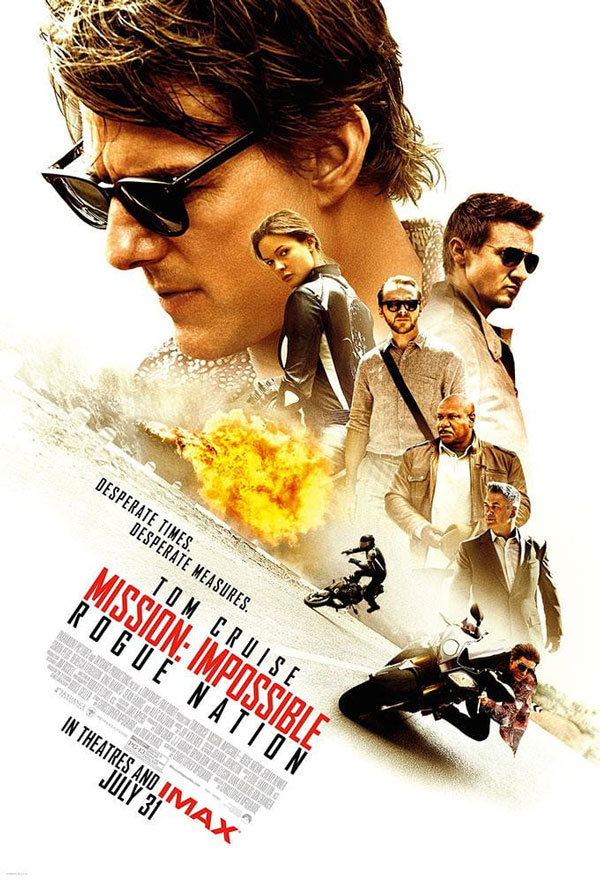 Source: IMDB
18. Tomasz Opasinski
Currently employed as Senior Art Director at BLT & Associates, Inc., Tomasz Opasinski is the author of many articles about artistic and technical aspects of design. Also a teacher and a mentor, he has co-worked on projects such as AeonFlux, Bourne Ultimatum, Cars, Hellboy II, I Am Legend… and many others for Seiniger Advertising Group, The Ant Farm, Trailer Park, Crew Creative Advertising, BLT & Associates, Inc.
Best Work: Oblivion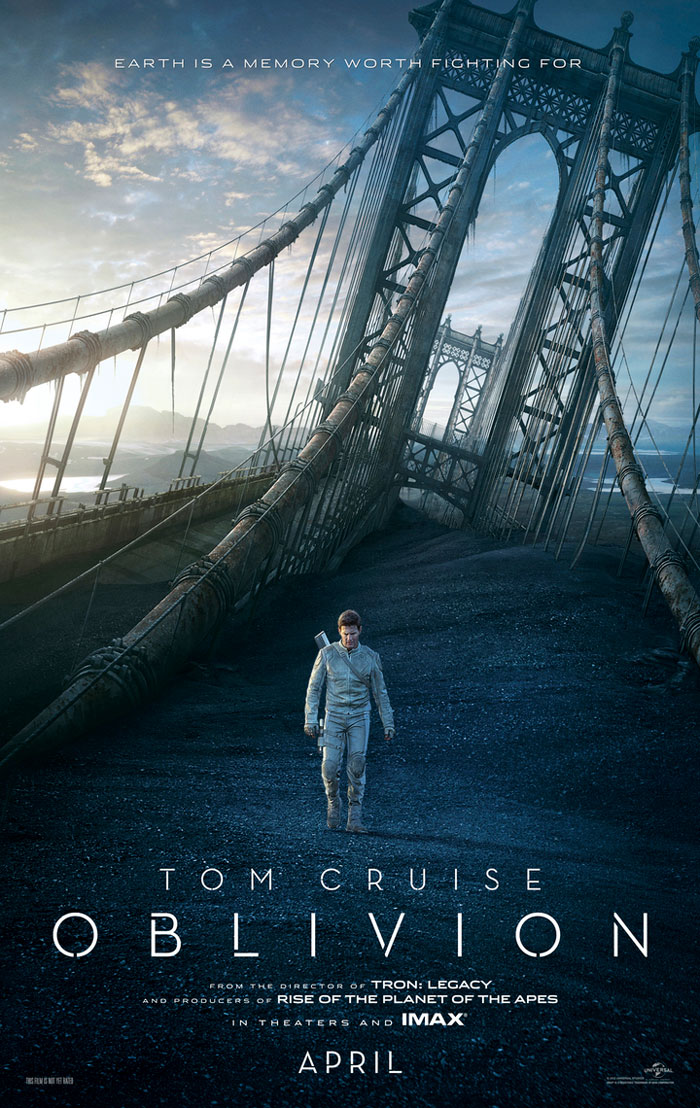 Source: IMDB
The brilliant poster that captures the feelings of loneliness, isolation and rebirth. An image that portrays the feelings in style. Actor's name is typed in the top middle, a right move that makes one read it from far along with the movie's name. It's simply very graphic.
19. Tony Seiniger
Tony Seiniger has been designing promotional posters for films for 30 years. Although he prefers designing advertisements and campaigns more than designing movie posters and does not call himself an artist, he is the man behind some of the most incredible film posters. Who can forget the poster of Jaws, one that still resonates decades later.
Best Work: Jaws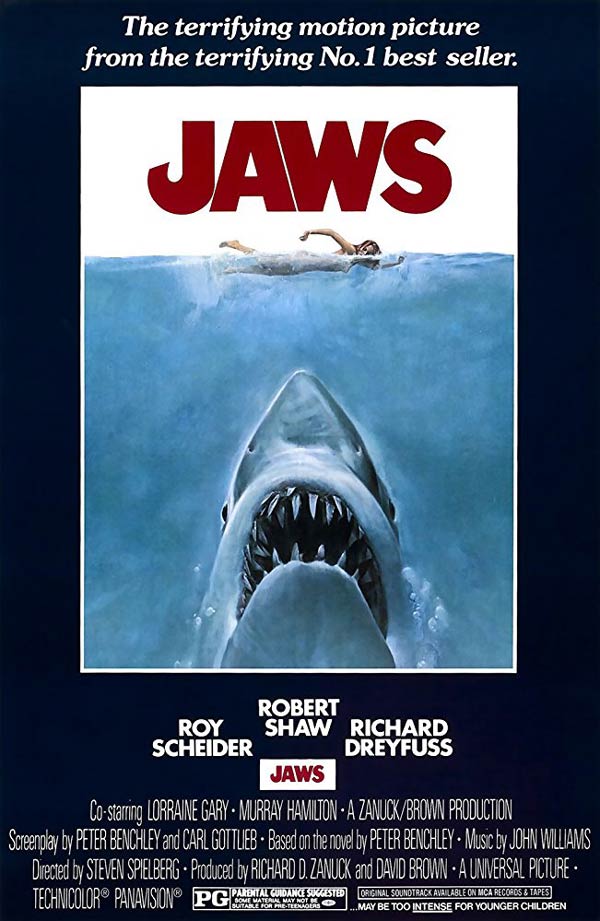 Source: IMDB
Nobody denies the fact that Jaws poster is the most instantly recognisable image of a shark rising from the depths to attack a bathing beauty. Seiniger spent six months to come up with such a perfect piece of art.
Your Say
Someone has rightly said, "First impression is the last impression." Same way or the other, a film is largely based on a good poster as it lands it a sense of credibility and ensures high number of audience especially on the opening day (as viva voce jumps in at later stages). What you like and what we have missed? Do not forget to mention your favorite movie posters and designers before moving further. Believe it or not but we do impart your suggestions in our blogs.