Snow White's Evil Queen Mother: Mirror, Mirror, on the wall, who's the fairest of them all?
Magic Mirror: I don't know about you, My Queen, but my mother is the fairest of them all!
Say What?!That isn't how the Disney's classic dialogue goes. But guess what, the mirror probably uttered those words when it felt the Mother's Day spree coming. It wouldn't have been the nicest thing to say to the queen, but the mirror sure proved its docility to its mother.
Mothers are the nature's gift to us, which most of us take for granted. They strive hard to make both ends meet, stay up all night caring for the sick child, feed the family, do everyone's laundry, and what not to mention. Using their herculean abilities, wow mothers can do anything, if not everything.
Being a woman is one thing and being a mother is another. After giving birth, most women want to rekindle their passion for what they love. They gain more sense of whatever falls under the design category, whether be it interior design, fashion or apparel design, graphic design, or industry-based logo design and so on. All the 'mommy-goes-to-work' myths get busted as we pay our tribute to mothers – naturally and professionally. We'll walk you through 20 mentions of the juggernaut mothers reining the design field, making the best of both worlds out there. And yeah, we'll also give the whys and hows.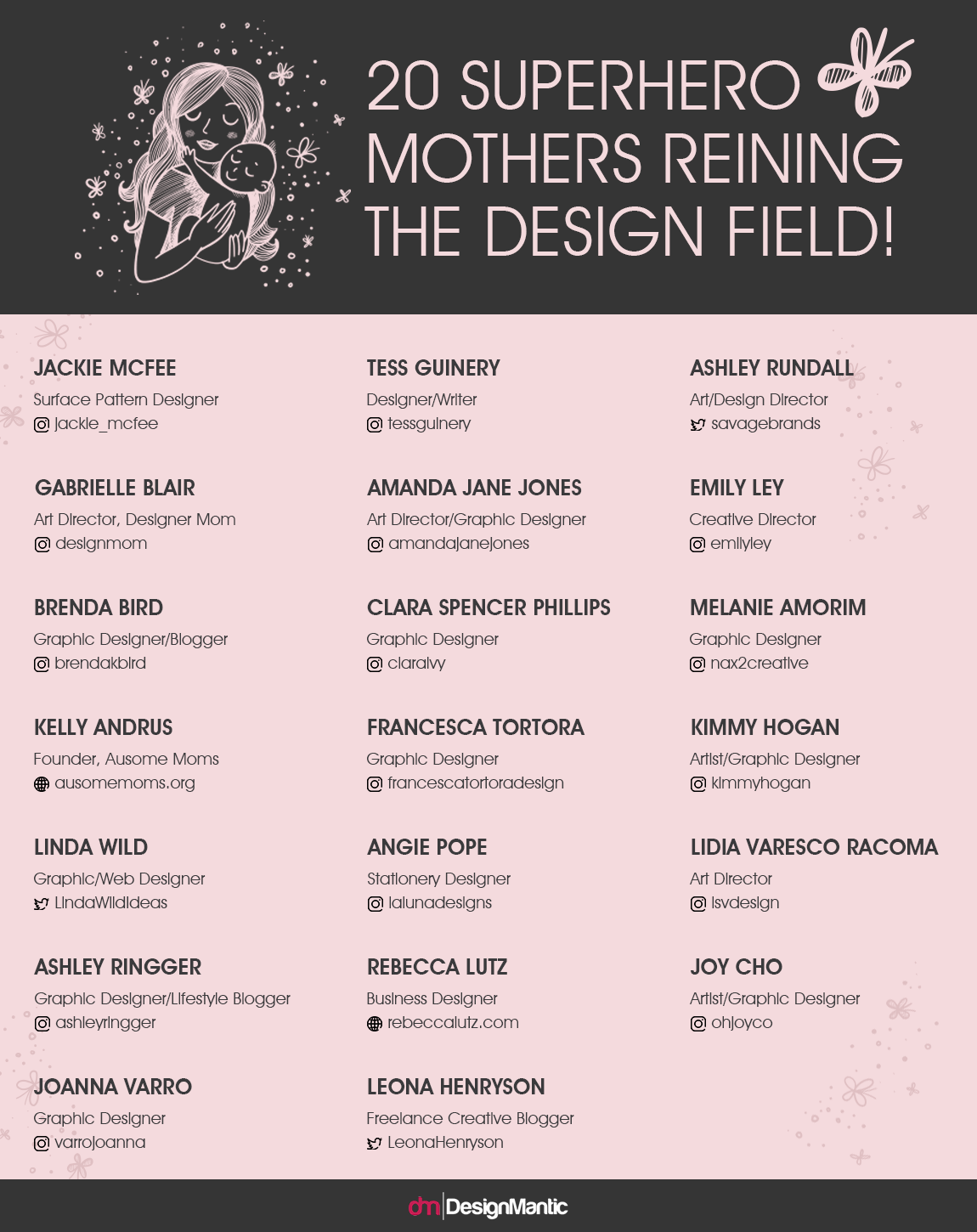 Let the 'Mother's Day Marathon' begin.
Why Mommies are Shrewd Observers?
It's true. Even if we don't want to confess, we have to spill the beans at this point. Moms are those secret undercover agents who keep noticing every single detail when it comes to their family, lifestyle, and even work. The way they find reasons behind the actions and behaviors of their children reflects the same when dealing with clientele at work. They may actually be the best person around to guide the perplexed clients like they guide their children about where to find the missing sock or when to feed the toddler.
Here's how Jackie and Gabrielle notice the details and are inspired by the awe of it.
1. Jackie McFee: The Human Exclamation Mark
Starting her designer journey from a school stationary supplier, Jackie McFee has always relied on her passion and spirit. She's a design diva who wants to have it all. She inaugurated her fabric shop brand, JACK!E™, in 2001 after which her passion kept fueling her success. She's also the inspiration behind the 'exclamation mark' in her brand name and on her social media pages, you'll find photos of her designs and her children. On an occasion when her daughter wanted her to listen to a song, Jackie commented on her blog:
"I came into my studio this morning to finish this blog, and she had put You Tube up on my screen with Jordan's song ready to go….I hit play. Then I hit play again. And again.
I suddenly had tears streaming down my face as I realized that in this one moment, just for a second, this is what I wish for them, what I have wished for myself, and for all of us Moms out there:
To stand in the light and be seen as we are."
2. Gabrielle Blair: The Design Mom
Gabrielle Blair is a walking inspiration for every mom who's juggling life with a big family and work at home. She is the creator of Design Mom, an award-winning unique lifestyle blog that blends design and motherhood all too well. Other than her BFA in graphic design, a best-selling book, and founding of Alt Summit, Gabrielle is a mother of six and loves to share her experiences of motherhood, blogging, and design, and work from home – which almost every working mom would desire. Here's what she has to say to mothers coming across her site:
"You're raising a family. You're working hard — on your projects, on your career. And you want to succeed at all of the above."
How Mommies Can Be Great Problem Solvers?
When children can't figure something out on their own or make a booboo, all they can think of is only one person: Mom. Moms help children out in so many ways. Children are creative by nature, but a larger share of fostering imaginative creativity belongs to a mother. Spending time together helps designer mothers get inspired from their children's creativity and in turn, develop the child's cognitive skills to paint logo designs and design distinctive brands.
Down below, Brenda Bird and Kelly Andrus show us the ways moms can be great problem solvers.
3. Brenda Bird: The Mommy Blogger
Brenda Bird is one such mom who took her graphic design hobby seriously and turned it into a full-time at-home job. Residing in Seattle, WA, she cares for her 4 kids, runs her graphic design studio, tends to her lifestyle blog, and also services as an influencer. The best bit is: Brenda is actually a psychology major, who steered her way into owning a design studio and a blog. Would you look at that!
When it comes to solving problems, Brenda knows how to pacify her kids with some cool apps and still make it to the shower. Here's what she says in her blog:
"It is hard enough handling a tiny newborn and nursing without having to handle two other children on top of you. With these entertaining apps, now I can even sneak in a shower! The guilt is a very faint feeling now because I have found some apps that are my favorite for kids ages 2-"
4. Kelly Andrus: The AUsome Mom
When her older boy was diagnosed with autism, Kelly Andrus founded AUsome Moms – a community that helps mothers raising awareness regarding autism. As for Kelly herself, she is a graphic designer for a large building firm and a mother who isn't afraid to show her creative side through autism support designs in logo, posters or through other mediums. Let's see what she has to say about her work-home relationship:
"Admittedly, AUsome Moms takes up the majority of my free time, but we love filling up our weekends with playdates, gymnastics, equestrian therapy, birthday parties, movies and family fun."

Image: DFWchild
How Mommies Can Adapt to Changing Circumstances?
When a woman steps into the sacred realm of motherhood, she knows that her life will be changed forever. She has to adjust her life to make more room for her lovely toddler. Designer Moms keep adapting to new ideas in their daily routine, and that happens at work as well. Being adaptable adds versatility in nature, especially when the mum is a graphic designer.
Wild Ideas and an expedition, featuring Linda Wild and Ashley Ringger.
5. Linda Wild: The Mommy with Wild Ideas
Embracing motherhood mostly means giving up your job and it could be quite distressing when one has to hold almost two decades of career to nurture the new family member. But that didn't stop Linda Wild from exploring her passion for design. She runs her own design service, 'Wild Ideas' to cater custom and unique designs for her clients. Here's how she is determined to adapt to the challenges life offers her:
". . . as a forthright . . . optimistic . . . determined mother and business woman then it is onwards and upwards ploughing through life's goals and challenges . . .
. . . and continuing to gain my own personal and business achievements."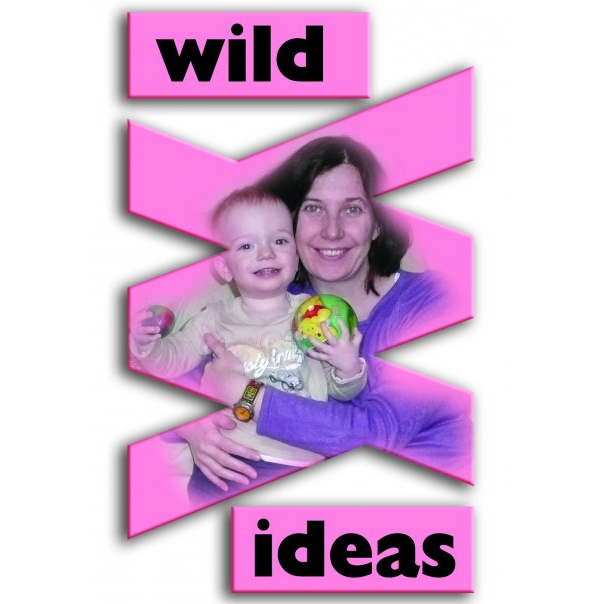 Image: LindaWildIdeas
6. Ashley Ringger: The Expeditious Mommy
Living in California with her husband and daughter, Ashley Ringger is a freelance graphic designer and a lifestyle blogger. She designs birthday invites, baby shower invites, event logos and printable posters of all sorts. Each of her product mirrors the love she puts in as a sign of her devotion to her passion and her motherhood. What she says about exploring her passion, let's hear it out:
"While my blog began as a travel blog, it has expanded to include elements of design, motherhood, and travel as my own experiences and passions have grown."
How Mommies Can Work From Home?
Every working mother is aware of the hassle that can result from the topsy-turvy of life. But they still make it. What if they can't be at the office and take care of their toddler? They definitely will find a way to work and look after their homes – and the best thing to do is freelance. And they make quite a business out of it too!
Joanna and Tess exactly know how to work from home as they share their experiences below.
7. Joanna Varro: The Working Mama
According to Joanna Varro, it's impossible to work when you have a baby beside you. She's a work-from-home mama living in Prague with her wonderful family. Since she works from home, she get to interact with clients all around the globe. On freelancing and parenting, she commented as follows:
"Just don't let others define or judge you without knowing you. Just be a happy mum. There is always a way to be happy. One solution could be working from home and sharing your time between kids and work."
8. Tess Guinery: The Freelancer Momma
Tess Guinery is an Aussie graphic designer mom who loves the beach, her work, and of course, her two-year-old daughter, Peaches Wilde. She specializes in visual communication design and graphic design and makes out the most of it in her freelance work. She lets the surrounding elements guide her creativity and why's she's still rocking her world. However, she gets a lot of questions about managing roles as a mom and a graphic designer and here's what she replies:
"Some days it's smooth and I feel on top of the world and sing songs like "Freelance is the free life" — and other days it's not so great, trying to meet a deadline with a sick clingy bub is a stress and plain right crazy! But right now we have a pretty good set up."
How Mommies Can Balance Home and Work Life?
With life stretching them in all directions, moms are stunned by the abilities they can exhibit. As hard and impossible as it seems, they can actually create a strong bridge as a foundation of an everlasting relationship between their home and work life. Moms don't know how to give in, so that's why Amanda and Clara don't know how to give up!
Who's the Best Designer Mom in the Entire World? Check Out These 15 Talented Graphic Designer Moms From Around The Globe!
09. Amanda Jane Jones: The Multitalented Designer Mom
Passion. Creativity. And. Determination. All these things compiled to fan the fire of Amanda Jane Jones's sense of design and art. As a freelance graphic designer, she produces minimalistic logo designs for online magazines with an uncommon vision to become an Art Director. And oh, she loves being a mom who spoils her two adorable children with a love overdose. These days, she is working on her own magazine, Define Magazine. Anyhow, advising on balancing home and work life flows as following from her:
"It's okay to say no! And set boundaries. At the start of every week, Cree and I go over what we need to get done — the ultimate goal being spending time with our family and helping our local community and church. The balance is ever changing, but I'm starting to get better. When I take on new jobs, I make it very clear I work only a certain number of hours, and I give myself long timelines."
10. Clara Spencer Phillips: The Part Designer – Part Mom
Clara Spencer Phillips is the mom of a new age who lives with her two children and a husband in Brighton and works part-time at Loula & Deer. Her online shop is stacked with fashion, retail, jewelry, and beauty, and other products, such as cake toppers, decals, card arts, stationery, and tableware etc. She started her online journey when her daughter, Luna, was just 5 months old and later switched to part-time when her daughter became a year and a half. As for achieving balance, she advises,
"My advice for other working mums: try a few situations to figure out what's right for you. Whether you're there for every hair cut or just making it home for baths but putting food on the table by working long hours; your intentions will always be to give your children the best life and that's all good."
Why Mommies Handle Pressure Well?
Every mom remembers the time she has to go through sleepless nights, unfinished deadlines, and grumpy kids. But it's their spirit and will to succeed that keeps them moving forward. You see, moms undergoing pressure often learn the most priceless lessons in life. Either it's the pressure from job or the family, they just can't break under it. That's the reason they make us so proud.
And with that reason in mind, Frankie and Angie have stayed put to show how to break the pressure without a single dent.
11. Francesca 'Frankie' Tortora: The Motivating Mommy
The reason why we gave Frankie Tortora the title of the motivating mommy is evident from her deep understanding of the stress befalling working parents. Viewing from her perspective as a working mother, she realized the need to found the Doing It For The Kids organization to combine parenthood and freelance work. As for Frankie, she's a graphic designer. She sometimes battle with anxiety and let people see the real side of motherhood. This is how she lets it out,
"The greatest challenge I face, as a mother, is staying sane. Staying upbeat. Fighting anxiety. Fighting isolation. As I work for myself and I work from home, often I can have zero interaction with another adult for days at a time."
12.Angie Pope: The Designer Mom Who's Taken The Chill Pill
She founded her business in 2012. She wanted to pay off the student loans after graduation, but also wanted to stay at home and spend time with her son. While the pressure was squeezing the breath out of her, Angie Pope came up with the idea of LaLuna Designs, her online business platform where she designs Christmas cards, invitation cards, print logos and colorful posters for all occassions. She saw it flexible and manageable with small and realistic goals. She wants working moms like her to take a break from such a busy routine and in her own words:
"Don't work your life away. I am a firm believer that taking a break from the busy-ness of life is just as important…err scratch that, MORE important, than the work itself. If you don't take a break, you will quickly and easily feel overwhelmed, overworked, and potentially even begin to resent the work that you do."
Why Mommies Give The Best Advice on Parenthood and Design?
It's an undeniable fact that mothers, through their experiences, can give the best advice on parenthood and design. They can tell you straight on what challenges you'll be dealing with once you become a parent and need a helping hand in commencing your business. Mothers are instinctive by nature and know what their children are dealing with and how to guide them through their experience. It isn't only the kids who are guided; it's also the expecting mothers and clients too!
Below you can see the comments from Rebecca Lutz and Leona Henryson as they continue to advise businesses as well as working mothers.
13. Rebecca Lutz: The Workaholic Mom Who Loves Design
When it comes to loving work, Rebecca Lutz delivers dazzling designs as well as powerful coaching service. She runs her own graphic design studio (LUTZstudio), a website, and a blog that is meant to help clients build their own brands successfully. She opts to create meaningful relations with her clients and can guide you about starting your work from home, especially when you're a graphic design mom. According to Rebecca,
"For me, working from home as a graphic designer is not only exciting, but also so rewarding. I get to do what I love, (create beautiful and effective designs), make a profitable income for my family, help others reach a high level of success in their businesses, and be there for my family all at the same time!"

Image: nuSchool
14. Leona Henryson: The Devoted Mother With A Freelancing And Blogging Career
She knew that when she'll become a mother, things would change a lot. It might even cost her work. But she didn't want to settle for the least of it. Leona Henryson wanted to stay productive and creative and save her expensive education and experience from rusting. She shares her experiences from early motherhood days and tips on being creative during such times. On a recent post about tips for young mothers, she asks the readers:
"My passion for design and my ambition became much stronger after becoming a parent. How about yours?"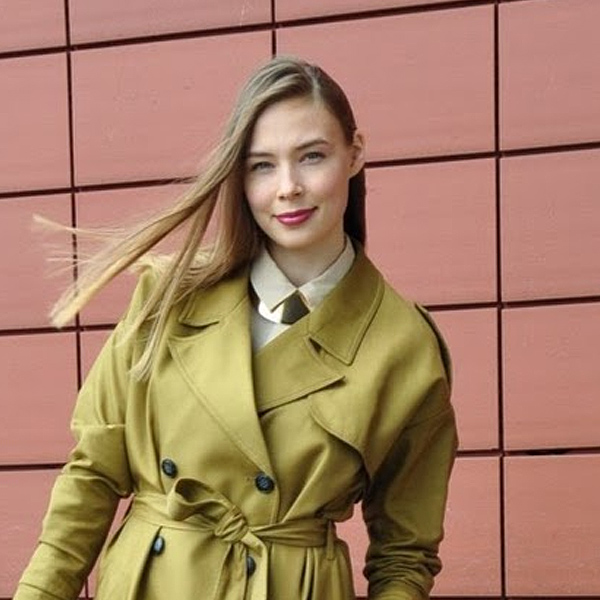 Image: Google+/Leona Henryson
Don't Forget to Check Out: #GivingTuesday Roundup: Wow Designer Moms all over USA – Beauty with Brains
How Mommies Always Plan Ahead?
When the house is all messed up with toys scattered around everywhere and milk spilled on about everything, mothers know the quick fixes. And if they're working mothers, they probably need to plan ahead for any mishaps that might occur in future, if not now. From the moment they put their feet on the ground in the morning till they mount on their beds, mothers stay alert on whatever they need to do to make their days successful. Oh, their plans apply considerably well on work as well. This is how they roll!
Ashley and Emily are the two wonderful moms who know how to plan ahead while on the run to serving their cllients.
15. Ashley Rundall: The Savage Mother
Ashley Rundall is a full-time art director at Savage, a branding company that specializes in business startup logo designs marketing collateral and digital media. Think how hard it would be for her to keep running from one place to another? It might probably get confusing to find baby toys in your handbag at work, but not for Ashley. She's a headstrong mother who knows how to tackle both of her separate roles. Plus, she believes in keeping life real and sweet. Lovely, isn't it? She's also a neat planner, as she recalls,
"Everyone that I work with at Savage knows that I have to leave work on time in order to pick up my children. They also know that if they give me enough notice or if I am swamped, I will make plans so that I can work late. Planning is a crucial part of being a working mom."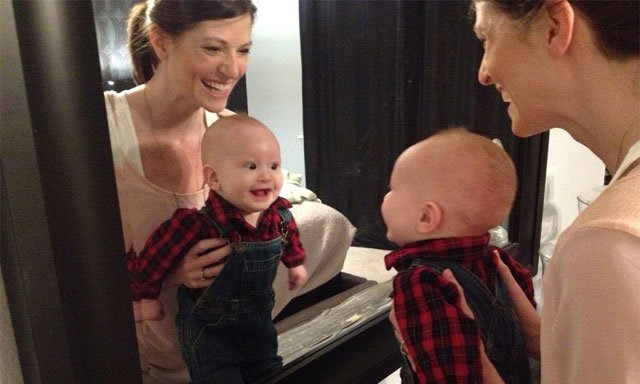 Image: AIGA.org
16. Emily Ley: The Mama Bear
Emily Ley is the creative director at the brand 'Simplified' who can't fulfil her quench for design – even after becoming a mother. Her desire for a more simplistic and sophisticated acquired its form when she united with many other wonderful working mothers in 2008. Personally, she is a mom to three kids, is an author, and a designer. The main thing is: she helps others organize, simplify, and plan ahead in their lives. What about her motto? She explains it this way:
"Our mission is to inspire and empower women with the tools they need to declutter, organize, and simplify their lives. With a little intention, joy and simplicity can be found in the mess, in the journey, and sometimes in between the third and fourth loads of laundry — a place I know quite well."
Why Mommies Are Creative Masterminds?
When a woman becomes a mom – regardless of the first or the fifth time – she adores the little soul in creative ways. She wants to play with it and wants to see through the creative side each of her child beholds. Mothers are usually the inspiration for their children in the first place and both can flourish. For designer moms out there, the kids usually play the inspiration part. And needless to say, this inspiration shows along the creative pieces designed by designer mothers.
The quotes below from Melanie and Kimmy let us peek into their creative lives as designer moms.
17. Melanie Amorim: The 'Designer-By-Day-And-Blogger-By-Night' Mom
If you check out Melanie Amorim's website, you'll find so many creative individuals in one body i.e. a mom, a graphic designer, an athlete, a tech geek, and a blogger. She's a mom to two, with a certification in graphic design. On her site, a variety of projects are listed, and on her blog aka Mommy Doodles, you can take a peek at what each creative side Melanie keeps exploring. Know how she got inspired to start the Mommy Doodle Blog, here's how:
"Our first born son received a Fisher Price Doodle Pad for his 1st birthday in March (2006), it was by far my favorite toy! On Christmas, he received a new and improved Doodle Pad, now we each had one to share! For some reason everything I doodled came out awesome, even my husband would comment on my handwriting or a drawing. From there I began to color, draw and doodle with my son everywhere and anywhere. That is where the "mommy doodler" began."
18. Kimmy Hogan: The Artist Mom
Kimmy Hogan is a graphic designer-tuned-artist due to her passion for art. She loves graphic design, which led her creative imagination to peak to the lifestyle, interiors, and related art and design. What's more, Kimmy birthed three boys and has a massive experience of 10 years working as a graphic designer in a commercial industry. She loves art, she loves creativity, and above all, she loves to mix her experience with some experiment to create signature art designs, commercial business and finance logo and other designs. Here is why she says about her experience and artistic experimentation:
"As I was very experienced in the digital world I decided to hone my skills to start creating digital art. It took many years to figure out what I actually wanted my art to look like – after a lot of experimenting and developing I created what I believe is a truly unique signature style."
This Mother's Day, surprise your Mom with a customized logo!
How Mommies Know their Priorities?
When children become a part of a woman's life, they reconstruct their mother's life and add a whole new dimension to it. But then again, things like these are meant to be good for both the mother and the child. The mom gets busy exploring the ideas that children seed in their minds and thus, uses her priorities to fuel her motivation.
Let's see what Lidia and Joy have for us in their big box of priorities.
19. Lidia Varesco Racoma: The Busy Biz Mama
Lidia Varesco Racoma is an art director with an experience of more than 20 years in the field of graphic design. She started her studio 'Lidia Varesco Design' in 2000. Along with that, she's a mom of two, an avid blogger, and a helping hand for businesses in need – especially the working moms. Lidia has the habit to set straight her priorities and that's what made her work a success after all these years. On managing her priorities, she states:
"Having a baby prompted me to examine my priorities. Now, I carefully pick and choose which side projects to focus on or business events to attend. In graphic design, the options for potential clients and projects are endless. But with children in the picture you know exactly what your time is worth."
20. Joy Cho: The Joyous Designer Mom
Oh Joy! came out as a graphic design studio in 2005, but later turned into a lifestyle brand with various type of content displaying joys and happiness related to everyday life. It was founded by Joy Cho, who's authored 3 books and has helped several creative businesses thrive for success. What's got Joy so flying high? It's her passion and creative approach that has led her to maintain her sense of priorities. As stated by Joy,
"Being a mother has taught me to look outside of myself and think about how what I do impacts others. I choose the most important things and then everything else can either be done another time, with the help of someone else, or you just say no."
Mothers Know The Best
Mom. Mother. Madre. Mommy. Mum… No matter what names we give them, they always sway our hearts due to their all-loving nature and kind attitude. Mothers know their children like the back of their hands and this is what makes their superpowers so deep, sensitive, and powerful.
Moms don't know how and when to stop loving and caring. Their love isn't restricted; it grows to touch every aspect of their lives, and that counts their work as well. In this article, we discussed a few moms who make the best of designers and some potential hows and whys that will definitely inspire the working moms across the globe. After going through it, you'll learn how moms handle everything so well and that is what makes them so special. Let's vow to keep loving and respecting them with all our hearts and souls. Love thyself; Love thy Mom.
With love from us to all the Moms,
DesignMantic.
Try Our Personalized Logo Maker Tool:
Mother Logo Maker
Work From Home Logo Design
Logo Maker For Businesswoman
Womans Development Coaching Logo Creator
Women in Business Logo Generator
Logo For Home Office
Design Logo For Women