Snapchat is one of the flourishing social media platforms that are helping entrepreneurs and small businesses thrive to the limits of the sky. Not to mention the photos and videos one can share, influencers and brands are clustering at Snapchat to adapt to the booming growth sphere and promote unique content. Once you get the idea of how business and marketing is cultivated on Snapchat, you'll see this platform anew.
Business leaders are now realizing the potential of this robust platform and are preparing the upcoming entrepreneurs with their invaluable insights and inspirational experiences in the form of snaps. Here, we've randomly arranged the names of 25 ingenious entrepreneurs who are unique in their creativity and are hustling their way to success. And this is your cue to follow them on Snapchat ASAP.
1. Gary Vaynerchuk (@garyvee)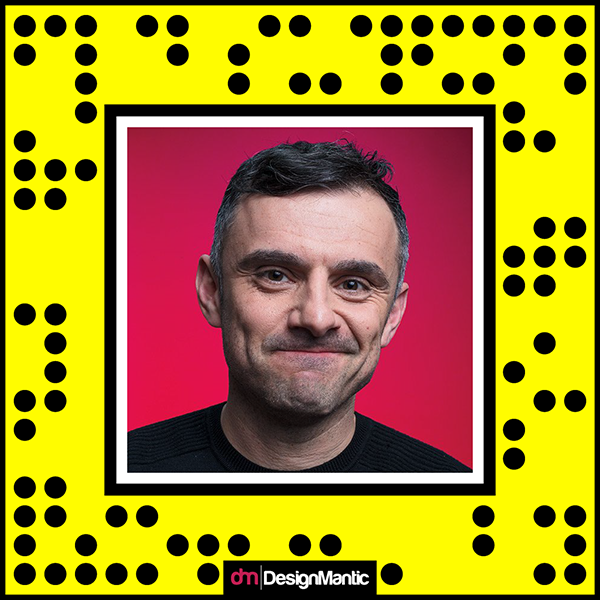 Who knew that an 8-year-old selling baseball cards will grow up to become an opportunistic serial entrepreneur one day? No one except that kid. Gary Vaynerchuk (aka Garyvee) had this vision to excel leadership and crush the boundaries of prosperity. Along with setting his own social media company called 'Vaynermedia', Gary also became the NYT bestseller of 'Ask GaryVee' four times in a row and recently released his book 'Crushing it'. He is also a business angel for companies like Snapchat, Uber, Twitter, and Tumblr. What else can you expect? He's a walking and talking business inspiration trapped in a human form. You'd love to follow his Snapchat when you see him cussing in his office, advising business entrepreneurs at every moment filmed, and jabbing while he walks or travels around. This guy sure knows how to crush it!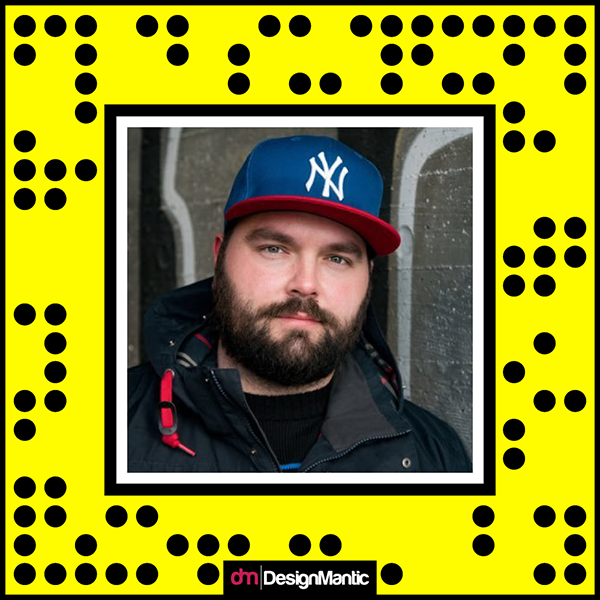 Hailing from Copenhagen, Denmark, Chris 'Kubby' Kubbernus is a mind-blowing marketing influencer with an experience of 20 years. Be prepared to get blown away because this guy is pumped up with the passion for business startups and entrepreneurship on Snapchat. Also being the founder of Kubb&co, Kubby gives you some serious dose of practical marketing advice you won't find anywhere. Just follow Kubby on Snapchat as he brings you the real deal from the world of branding, content marketing, and a whole lot more!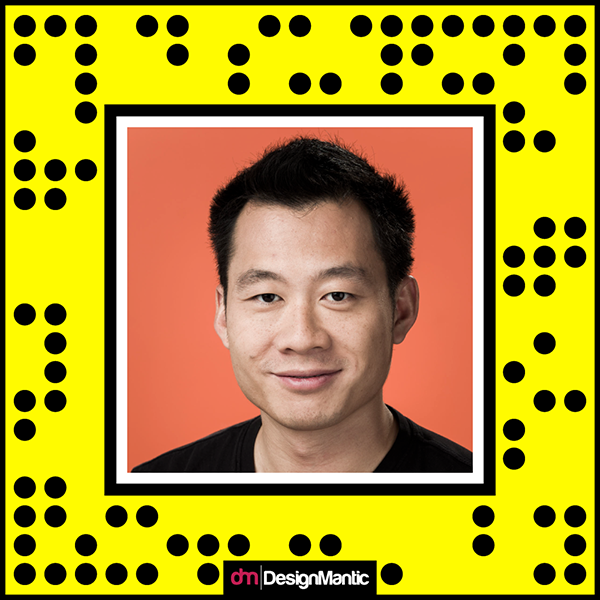 Although attaching a camera going live and filming your everyday life 24/7 can be a bizarre idea, but the same idea turned around the world for Justin Kan. Co-founder of Justin.tv, Socialcam, and Twitch, Justin made a fortune when Socialcam and Twitch were acquired by Amazon for $60M and $970M (WOW!). Why should you be following him? Because he mentors up-and-coming entrepreneurs, helps with company startups, and shares product reviews and information. That's the reason you probably shouldn't be missing him out!
Filip is the founder of the marketing communications company called 'Novakomms' and has been one of the earliest birds on Snapchat. Working with the executives of FTSE 100 and Fortune 500 companies gave Filip a chance to understand the meaning of building strong business relationships and adding long-term value. His passion for business and marketing started budding and triggered him to share his wealth of advice on marketing communications and social media marketing. The best bit about him is that he doesn't play hard to get. You can approach him for advice on Snapchat and he would be delighted to share his expertise. That's neat and nice.
5. Mark Suster (@msuster)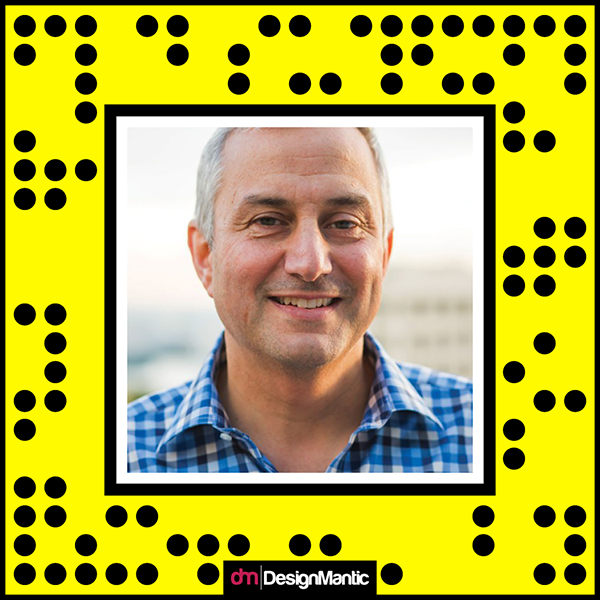 If you're seeking business and marketing advice from a seasoned venture capitalist on Snapchat, then Mark Suster is your man. He can help you with business startups, venture capital, and raising money for whatever cause. He is also a copartner with Upfront Ventures and runs a popular blog Both Sides of The Table. What does he offer on Snapchat? Tons of practical advice and lessons about being an entrepreneur and a venture capitalist. Plus, he's the guy who would make his Snapchat fun and engaging by combing his experience and the modern day tech. There isn't any excuse he shouldn't be followed.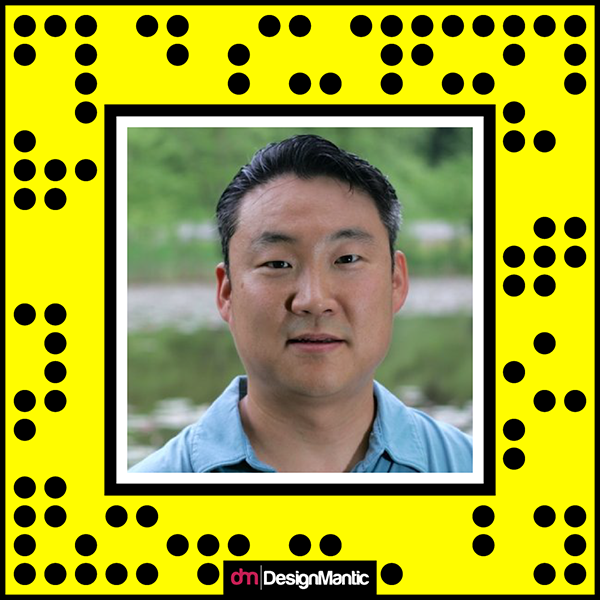 This 3x entrepreneur named Brian Park runs the AOL's Fishbowl Labs – a topnotch incubator in the Washington DC that helps businesses maximize their startup potential. Brian is also the Director of Startup Grind DC, a global startup community. What makes Brian's Snapchat interesting is his idea of sharing content from the events he participates in; plus, he also uses snapshots from various important tech articles and analyzes them. His insights can guide you through your business startup and there's no harm in following him on Snapchat.
Looking for a silver lining in the clouds or a picturesque example of a perfect businessman, then look no further because Shawn is here. Founding Uniguest at the age of 32, Shawn finally became financially independent after growing his 11-year-old company from 0 to 20 million dollars and later selling it. From his experiences and his life-long struggle, he mentors more than 800 entrepreneurs and small business owners and delivers hard-earned lessons the easiest way possible. Apart from that, he's also a seed investor in companies like Hammitt, Pineapple Express, and Dopple. Moreover, he's a philanthropist at heart, who has committed himself to expanding entrepreneurial experiences and building better community connections. Follow his brand 'Ask A Millionaire' on Snapchat if you're interested in getting mentored by a millionaire business guru.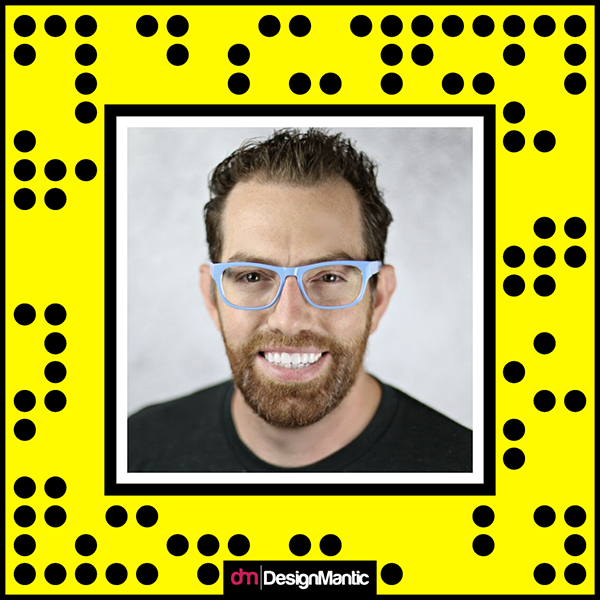 Morgan Brown is one of the frequently mentioned stars of business Snapchat. The COO of Inman News and the co-author of Startup Growth Engines: How Today's Most Successful Startups Unlock Extraordinary Growth has a fun way of blending in sales and marketing and making the best of both dimensions. Morgan has 15 years of experience in startup marketing and has immensely helped launch GrowthHackers.com and True Vault, which is backed by Y-Combinator. Plus, he knows how to Snapchat essential growth strategies, snappy marketing tips, and productive insights from the events he attends.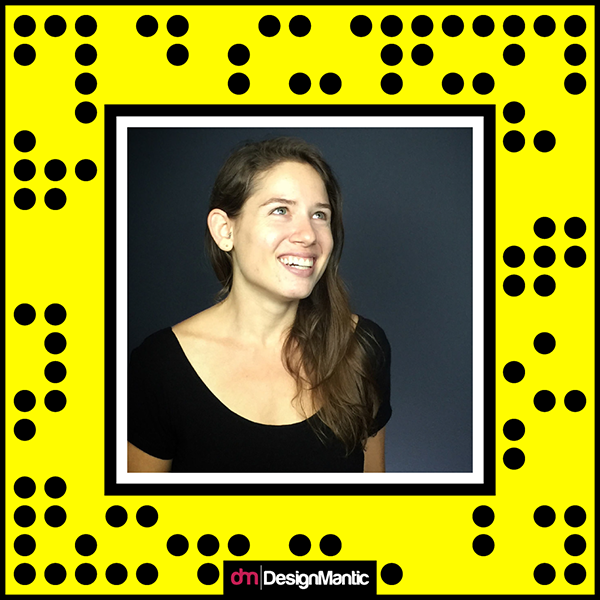 Erica Blair aka the 'Digital Nomad' is a personal brand strategist and an entrepreneur who freed her fate from the complications arising from business and life. As she keeps traveling around the world, she coaches novice entrepreneurs on developing their unique business skills and making a better use of them. On Snapchat, however, she makes the course interesting by sharing the details of her journey along with mass of business wisdom. You wouldn't regret following her on Snapchat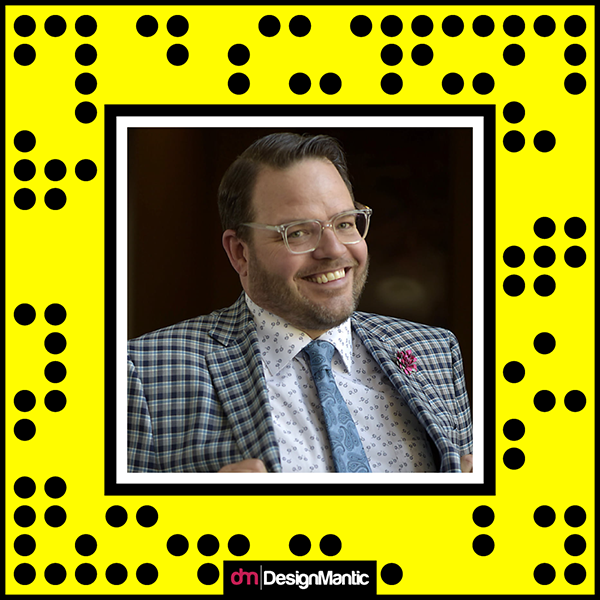 Jay Baer is a polished business professional, a successful business strategist, a popular MC, NYT best-selling author of 5 books, a keynote speaker, the founder of Convince & Convert, a proactive venture capitalist, and an avid tech advisor. In the world of business and marketing, this guy stays alert on top of everything current. His countless abilities are a proof you should be using to follow him on Snapchat.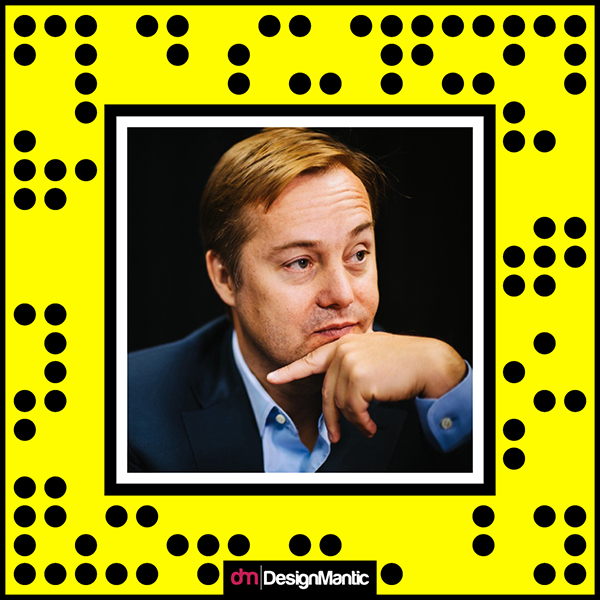 Jason Calacanis is a productive serial entrepreneur, renowned business angel, energetic podcaster, and an appreciated author. He is the founder of Inside.com and LAUNCH. He is also an advisor to various companies, such as Chartbeat, Calm, Density, Disconnect, Space Monkey, and FamilyFinds among many others. Jason's interest in startups and his experience in angel investment allows him to explore his creative side and provide some food for thought to the entrepreneurs entering the business rink.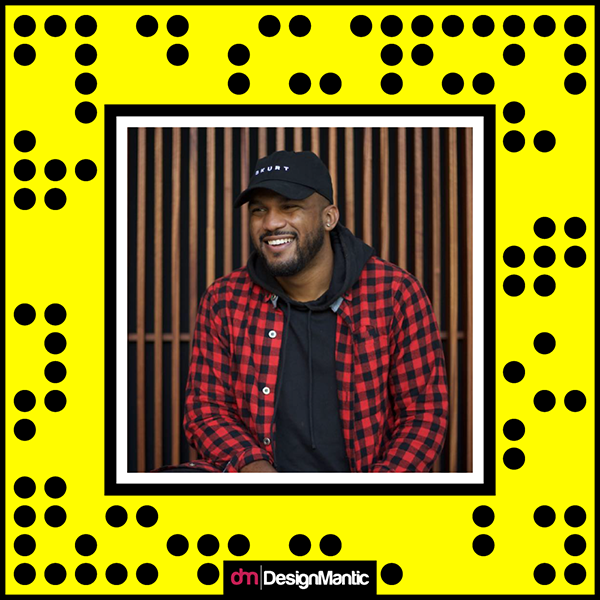 It's not an easy job be the founder of a company as big as Millisense, but Taylor is a marketing magnate who knows how to do it right. Now, he is working with Microsoft as the lead for growth and marketing of new products. He keeps his focus on the future and is an apt growth marketer, who offers intriguing, insightful, and interesting snaps for every entrepreneur out there. Ignoring him on Snapchat would probably count as a marketing sin.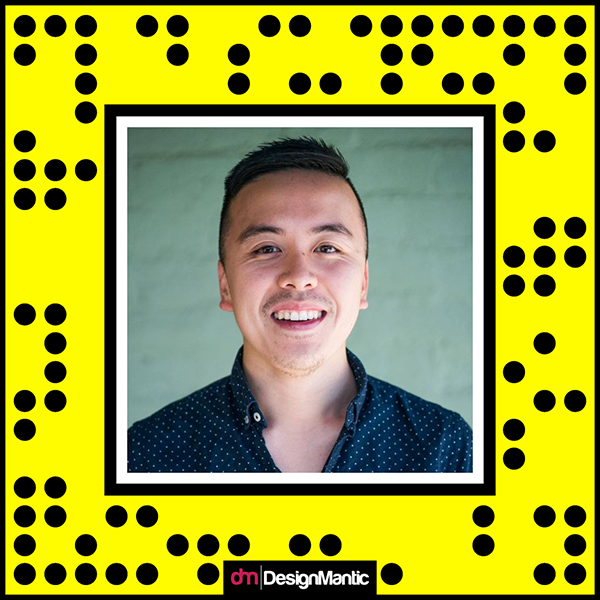 Ever wondered how startup businesses feel and seem like? Initially an information architect, Justin Wu turned his career around by becoming a marketer, entrepreneur, and growth hacker. He is also the founder of Growth.ly and previously owned Vytmn, a marketing company which generated a revenue of $1M in its first year. Since he has to play many parts of the same marketing game, such as sales, leadership, design, bizdev and a lot more, Justin delivers everyday snaps about hacking the entire entrepreneurship process, hence the Snapchat handle 'hackapreneur'. You can follow him if you want to master the skill of hacking the art of entrepreneurship.
People who never give up sprout like wildflowers in snow – no matter how harsh life treats them. Of these people, one notable name is Noah Kagan. Noah was Facebook's employee #30 before he got fired. Yes, this man had nerves of steel. His interest in growth hacking led to him to become a marketing head for Mint and later, he developed AppSumo and SumoMe for online growth. For all those entrepreneurs on the verge of losing it, Noah is the silver lining in the clouds as he shares his expertise and experience regarding entrepreneurship, growth, and marketing.
Eric Siu is the CEO of Single Grain, a digital marketing agency, and the founder of Growth Everywhere. His company, Single Grain, has had the privilege to work with Amazon, Uber, and Salesforce to improve their customer approach. Eric also hosts two entrepreneurial podcasts, namely Marketing School with Neil Patel and Growth Everywhere. He's a humble marketing pro who loves to share his invaluable insights on Snapchat with anyone who wants to have a taste of his marketing tips and advice. If you get a chance to know him on Snapchat, he's a guy worth following.
After being a business failure for 8 consecutive years and two weeks away from unemployment, heavens finally smiled upon Norris as he propelled towards becoming a serial entrepreneur, 4 times a best-selling author, and an international speaker. After launching a WordPress support service, called WP Curve, Norris made a business of $1M within 2 years, which was later sold to GoDaddy in 2016. He didn't debate entrepreneurship ideas or messed around with them, instead he made decisions on the basis of customer information and built his business. Nowadays, he helps other entrepreneurs become something from nothing with his books, private mastermind, and of course, his Snapchat.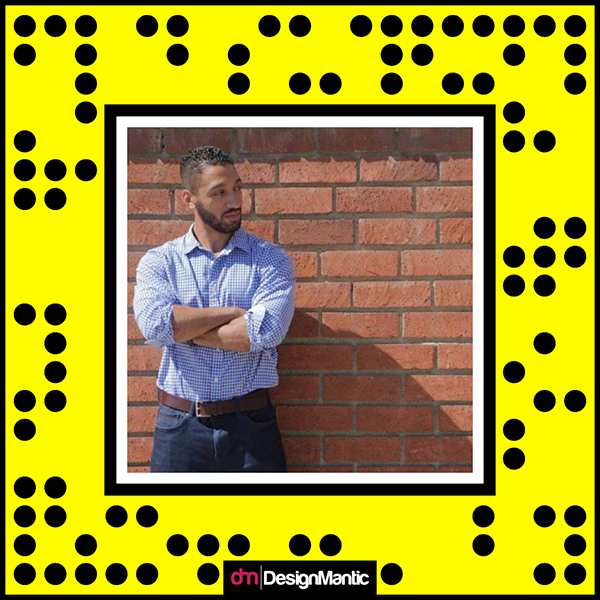 He's young, he's energetic, and he's beaming with motivation. Yes, he's Daniel DiPiazza, the millennial business smart cookie, who's in for the thrill to train the minds of young entrepreneurs. He astonishes the young generation with his entrepreneurship skills via his website Rich20something and motivates them to start a business they prefer for a happy life. Daniel also has a startup series that is meant to help analyze your potential, overcome tough challenges, and shoot straight for the business you love. You can see what he's got once you start following his trail of thoughts on Snapchat.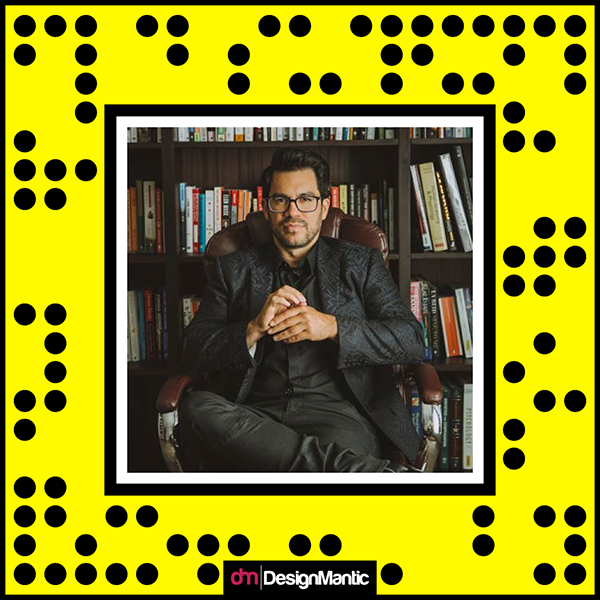 If you've heard of Tai Lopez, you would've probably known about his reality-TV-show-like Snapchat. He's an investor, Entrepreneur, partner, author, consultant, and an advisor to several business worth over $20M (Can you believe that?!). His luxuriant lifestyle sparks an ignition inside millions as they watch him go around, exercising his theory of good life. Many can be turned off by Tai's materialistic approach, but if you go deeper, Tai offers the explanation to intrinsic values in life, such as health, wealth, love, and happiness as well as an idea of crafting genius marketing stories.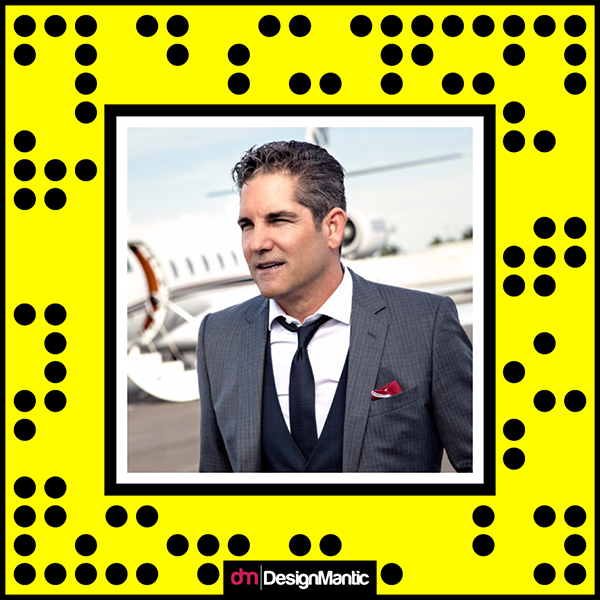 If you want to multiply your sales 10x, following Grant Cardone is the real deal to follow on Snapchat. He's a headshot sales expert, an ace in founding multimillion companies, namely Cardone Enterprises, Cardone Group, Cardone Acquisitions, and the Cardone Capital, an NYT best-selling author of 5 books, a motivational speaker, and a superstar show host on the radio. Now that you've seen what Grant is capable of doing, you can see that his energy supply never runs dry. Instead, you can contract his energy fever. It's just that contagious!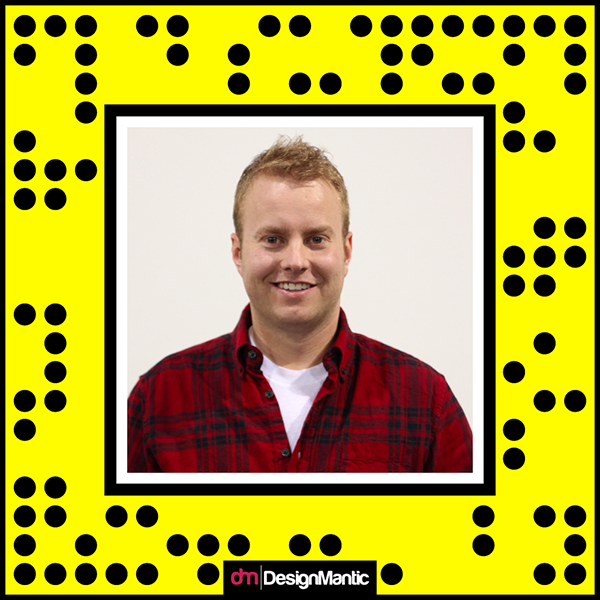 John Rampton was once your average guy who started off learning marketing from his bed and generated a revenue 4x a seven figured sum in just six months. He's an online influencer, motivational speaker, and a passionate business marketer. He also co-founded Due.com. John also worked with some hefty brands, such as Adobe, Dell, Startup Grind, and Treehouse etc. Not to mention his marketing vision, many prefer to take his advice as the 'Word of the Marketing Bible' and that obliges you to follow this inspiring entrepreneur.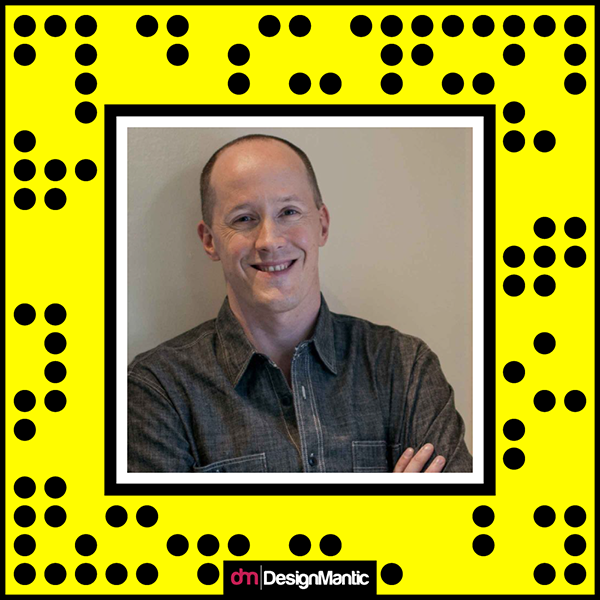 Youpreneur – the term coined by Chris himself which describes all the training, support, and responsibility for personalizing one's own brand. He's a serial entrepreneur, the founder of Youpreneur Community, and a 'Virtual CEO' running 3 companies in Philippines. Chris focuses on helping all sorts of entrepreneurs build their own brand strategy with a futuristic vision of a successful business. However, you can also find inspiring snaps on his Snapchat if you want to turn your brand into your dream business.
22. Lenore Estrada ( @threebabes )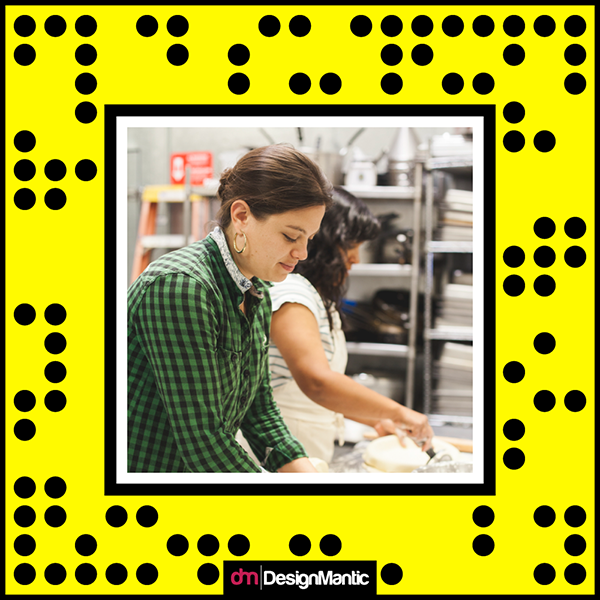 Lenore Estrada and Anna Derivi-Castellanos laid the foundation of their everlasting friendship by establishing a bakery brand Three Babes Bakeshop in San Francisco, California. Their business flourished at the speed of light when they decided to use 100% organic ingredients (purchased from local farmers) in their seasonal pies. Only after a week of their opening, the Food & Wine magazine declared their pies the best in America. If you ever happen to come across the threebabes Snapchat account, you can learn how you can start a business with almost little to no money.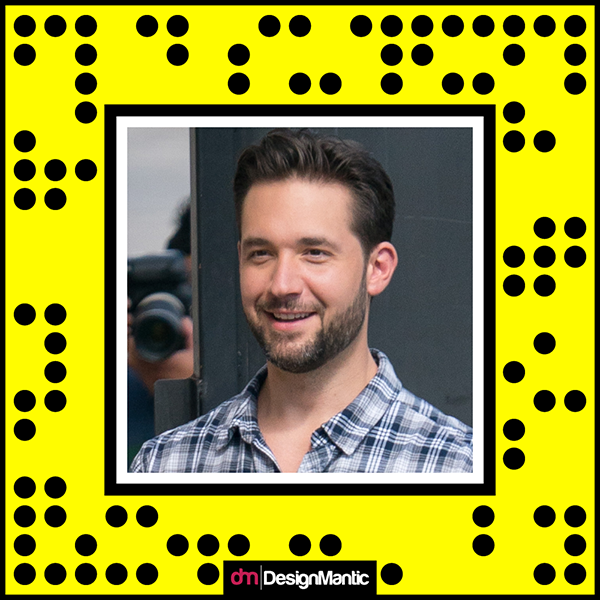 Apart from his identity as the better-half of the famous tennis star Serena Williams, Alexis Ohanian is an internet entrepreneur, angel investor, partner of Y Combinator, and the executive chairman of Reddit. In case you didn't know, Alexis and his partner Gary had raised a fund of about $7M, which was used as a seed investment for startups like Instacart and Coinbase. Now, with successful business strategies and rigorous market investments, Alexis is now managing more than $250M invested in various companies that are worth more than $20B. No wonder why you can't learn a lot from the Reddit co-founder on his regular Snapchat feeds.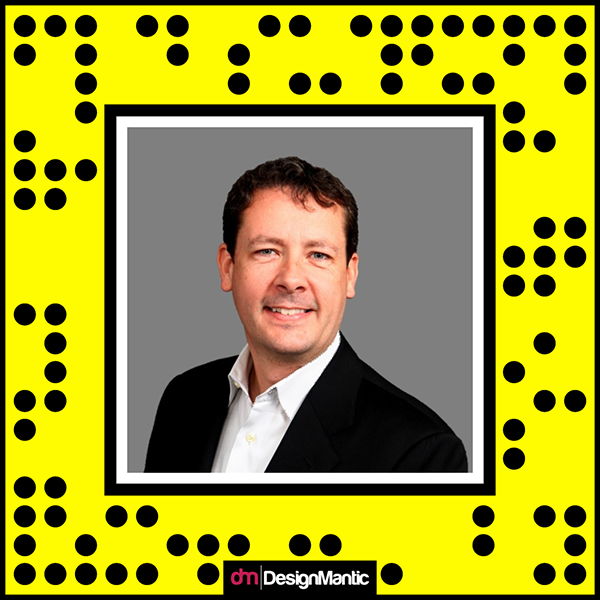 Good old Kevin Kruse is the founder and CEO of LEADx.org – an open platform providing free leadership training to anyone and at any time – and the CEO of The Kruse Group. Kevin's also a keynote speaker and an NYT bestselling author. Other than that, he's a serial entrepreneur and a dynamic podcaster, whose companies have won the Inc 500 and the Best Place to Work awards for the growth and company culture. Once you follow cruise along Kevin Kruse's Snapchat, you'll be able to see how enthusiastic he is about focusing on startups and productivity.
25. Virginia Salas Kastilio ( @ginicanbreathe )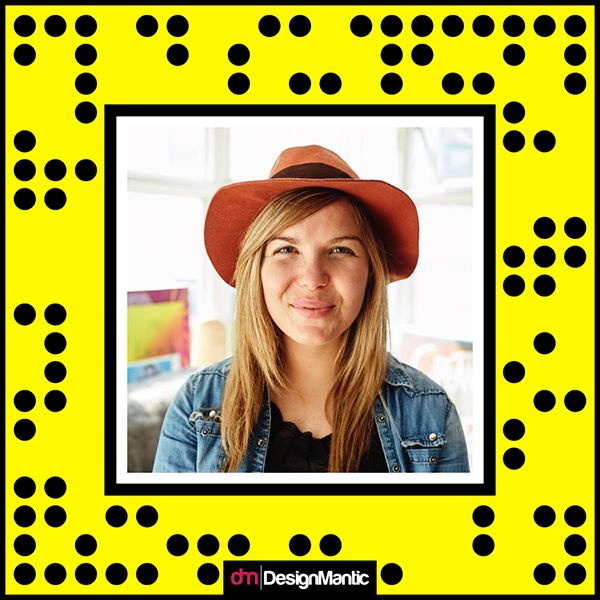 Where on earth are you living if you don't recognize the Snapchat celebrity Virginia Salas Kastilio?! With a history of world travelling, this trilingual nomad is determined to spread happiness like confetti. Previously, she worked for tech conglomerates like Apple and Oracle, but she decided to follow her dream. Virginia developed her zing by sharing her life in the form of full-time Snapchat stories. Her transparent micro-moments touched the hearts of hundreds of thousands and now, at the age of 26, she's working with celebrated brands, such as Nasdaq, Sundance, and Good Mag to promote their content. Moreover, Virginia doesn't only promote other content; she runs her own media firm called Gini.TV that helps entrepreneurs build strong brand presence and develop online market awareness. If you're in for some advice, better check out her Snapchat as she shares valuable insights about using Snapchat as a marketing tool.
Did we miss your favorite Snapaneur out? Hit us up in the comments section.
Image Sources:
https://www.entrepreneur.com/article/294499
https://twitter.com/chriskubby
http://fortune.com/2016/03/08/justin-kan-predicts-twitch-of-vr/
https://www.turieconline.sk/spravy/rozhovory/clanok/2762-martincan-filip-novak-sa-dostal-vdaka-snapchatu-aj-do-forbes
http://www.laweekly.com/news/las-top-tech-guru-is-preparing-for-the-bubble-to-burst-6577733
https://twitter.com/brianbpark
https://twitter.com/akashawnthomas
https://growthhackers.com/amas/morgan-brown-coo-inman-news-co-author-hacking-growth
https://thatmarketingdude.com/comes-building-audience-video-king
http://www.jaybaer.com/event-info
https://medium.com/@TheFullRatchet/how-to-angel-invest-like-the-best-featuring-jason-calacanis-ba35ea799227
http://theadclub.org/rosoff2017/everette-taylor/
https://medium.com/intheirshoes/what-the-founder-of-growth-ly-justin-wu-wants-you-to-know-about-hustle-c99f200e3af9
http://www.knowledgeformen.com/podcast-noah-kagan/
https://twitter.com/ericosiu
http://dannorris.me/
https://www.trendfollowing.com/2017/06/01/ep-559-daniel-dipiazza-interview-michael-covel/
https://succeedfeed.com/tai-lopez-quotes-that-will-help-you-succeed/
http://mikecoady.com/can-fix-life-home-grant-cardone/
https://twitter.com/kyck
https://vaservices.co/demo/?theme=VA%20Author
http://www.passionstories.co/food/lenoreestrada
https://southfloridareporter.com/serena-williams-fiance-gets-speeding-ticket-palm-beach-gardens/
https://peopledevelopmentmagazine.com/2014/03/31/interview-kevin-kruse/
https://www.naseba.com/thought-leaders/virginia-salas-kastilio/
Try Our Personalize Logo Maker Tool:
Create Social Media Logo Designs
Business Startup Logo Maker
Design a Logo for Business Directory
Social Networking Logo Generator
Logo Ideas For Speakers
Technological Logo Designs
Video Advertising Logo Creator
Videography Logo Designs For Videographers
Make Logo For Vines
Business Networking For Women Logo Generator