Branding is what you do to make your brand (business) memorable, recognizable. It promises your clients to deliver them the same experience (hopefully a good one) every time they buy a product/service from you…or engage with you in any other way.
Branding is not a collection of marketing or ad campaigns to advertise your business – it is a multilayered process, a more complex one. Basically, it is the sum of all you do to present your brand a certain way, an amalgamation of efforts and strategies to make your customers perceive you a certain way.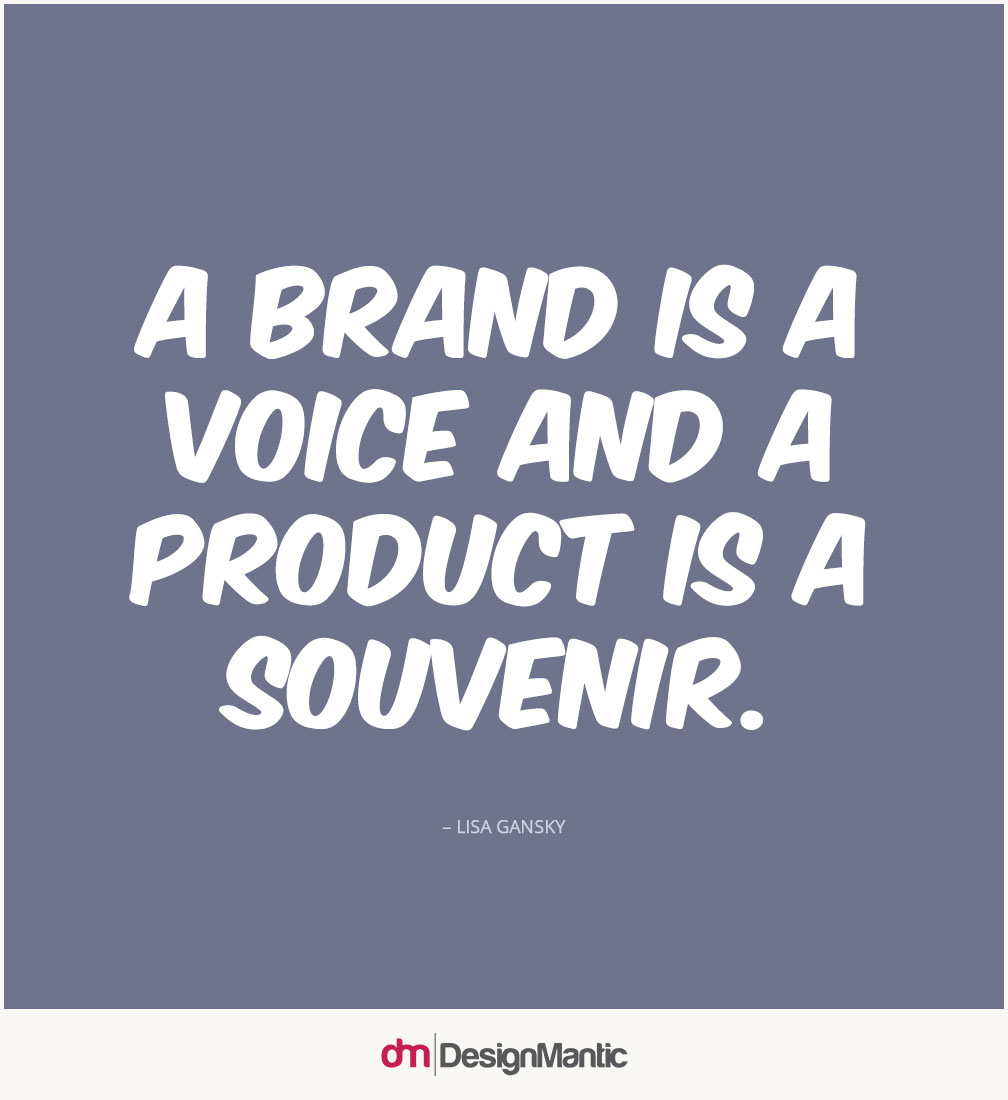 Successful branding generates positive brand equity. And what's brand equity? It is what your customers' opinions, feedbacks and thoughts about you – what they actually think of you. If your branding efforts are correctly guided, your brand will have a positive brand equity – meaning your customers' positive opinions about you outweigh the negative opinions.
Positive brand equity means greater brand loyalty, more word-of-mouth marketing, and ultimately more profits and larger customer base.
While branding needs to be an evolving process – anything that doesn't adopt to change will die, as would your brand – it is important to have the foundation of your branding efforts established on tested principles.
Here, we are sharing 8 of those tested, and proven successful, branding essentials that may be used as a blueprint for all your branding efforts.
1. Define Your Brand
Defining your brand can be a difficult feat. Paraphrasing Einstein, if you don't understand the very essence of your business well enough, you will not be able to define it well or clearly to your target audience. This lack of definition is what translates to confusing mission statements and vague PR talks with terms like 'progress', 'relentless passion', 'drive to innovate' thrown here and there. And in the end, no one actually knows what was said, including the ones who said it.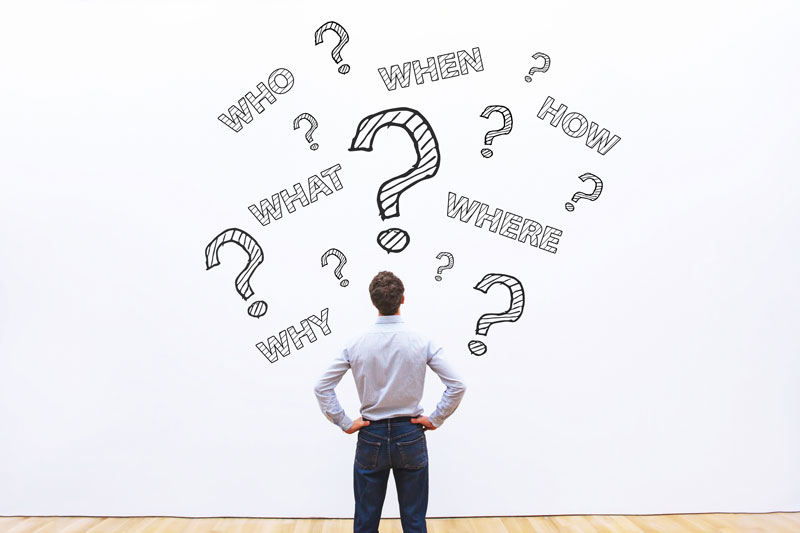 Image Source: iStock/anyaberkut
Defining your brand includes a lot of self-discovery. Start by answering these questions:
Who is your target audience?
What is the unique product or service your business is offering?
How is it different than the competition? What sets you apart?
What values do you hold dear and what efforts you'll make to communicate that to your customers?
Is your business offering exclusivity, a high end product that people will pay extra dollar for? Or are you value-based, offering an easier solution to a common problem?
A clear, well-defined, and concise business idea or vision statement is not only essential for branding, but is also needed as the foundation for all future business decisions, big and small.
2. Know Your Audience
Knowing your key audience is a complete science. Companies who take the time (and have the resources) to know their audience often create fictional personas for their target buyer. They know the desires, expectations, beliefs, and insecurities of this fictional buyer – and create products, services, offerings, professional logo designs and marketing plans to fulfill the specific needs and desires of that buyer.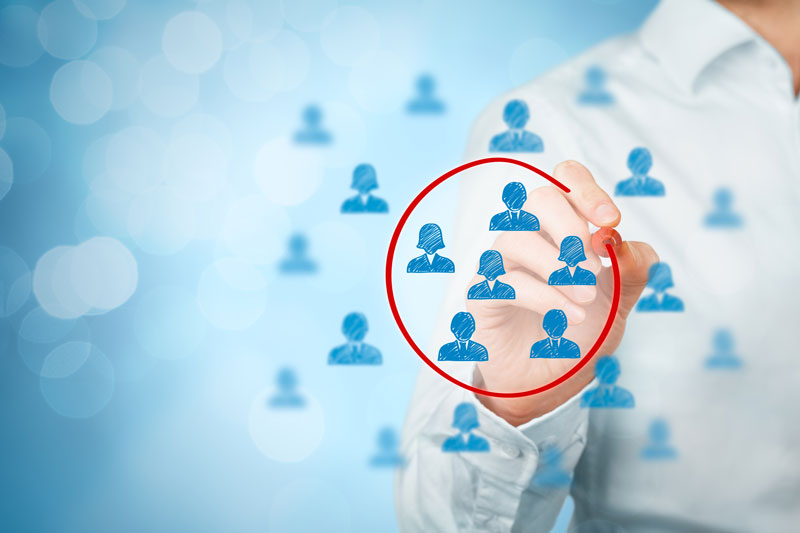 Image Source: iStock/Jirsak
Knowing your audience is more than guess work – it requires careful study. To start, begin by looking at your current customer base. At first glance they may look a diverse bunch, but a closer inspection will help you pick out patterns and behaviors that connect them. If you offer a product that only targets a very niche market, chances are you are already catering to your specific target market. But if your product is used by a large segment of market, you will see that even diverse customer base is fundamentally connected by some common characteristics and shared interest.
Knowing those shared interests and common characteristics will help drive your branding strategies more precisely, and in a more result-oriented fashion. And this will eventually turn into big money. Companies who truly know their customers rake in the big dollars in large part due to this knowledge.
3. A Business Logo And Tagline
Any comprehensive branding strategy is incomplete without incorporating a strong logo and a stronger tagline. A business logo is the identity of your brand – it makes your brand visible. In today's most competitive world, having a brand logo that is reflective of your company's core values and business mission is less of a brand necessity and more of a branding tool.
The design of the logo, the choice of shape and colors and your choice to modify these as per different marketing needs (to seem more dynamic and interactive), all convey your brand strategy. To create a fitting logo for your startup business, your in-house graphic designer or a freelance artist can be of help. Or you can go completely entrepreneurial and take up the task yourself.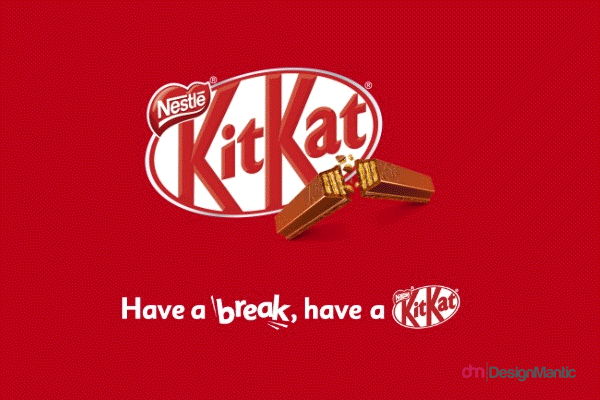 The same stands true for brand tagline. Taglines help with the brand recall. Customers may not notice the design intricacies of the logo, but they won't forget a catchy, interesting phrase easily. There's a reason taglines like 'Just Do It', 'Have a Break, Have a Kit Kat', and 'It's Not TV, It's HBO' have stood the test of time.
4. The Voice Of Your Brand
Every strong branding strategy aims at distinguishing the brand from all others. This is why brands strive to create a unique and distinctive 'voice' that's exclusive to them. This voice is how the customers assign adjectives to different brands. Why a brand seems more approachable while others more reserved, why one sounds funny where others more understated.
For example, are you the fun loving, friendly Coke? Or the business with a daring, adventurous streak, aka Nike? The glitz and glam of L'Oreal? Or the deeper, more substance-centered side of beauty, Dove?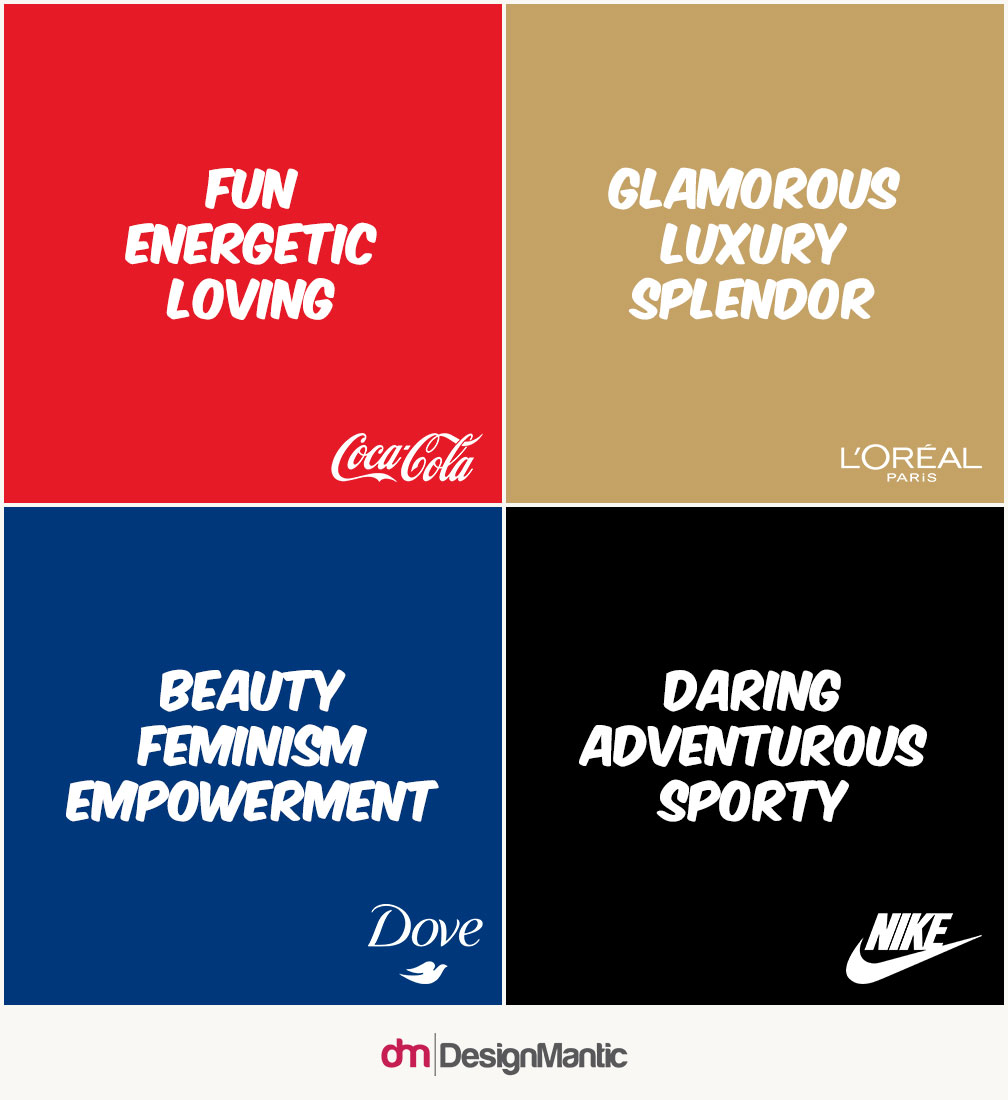 This voice is applied in every interaction conducted with customers, no matter the mode or scale. The language in your content, the message of your ad, what you post in a tweet, the Instagram caption you choose, how you answer your phones, and how your employees interact with customers – this voice will dictate the tone and style of these communications. And help your clients distinguish you from others.
5. Create Brand Standards
Brand standards are the design and style guidelines that everyone in the company, from marketing to packaging, must be aware of and following strictly. Standardized brand guidelines mean that the visuals presented by the brand (repetition of the business support and networking logo, same colors, same font etc.), and the look-and-the-feel of the company stays the same across communication channels.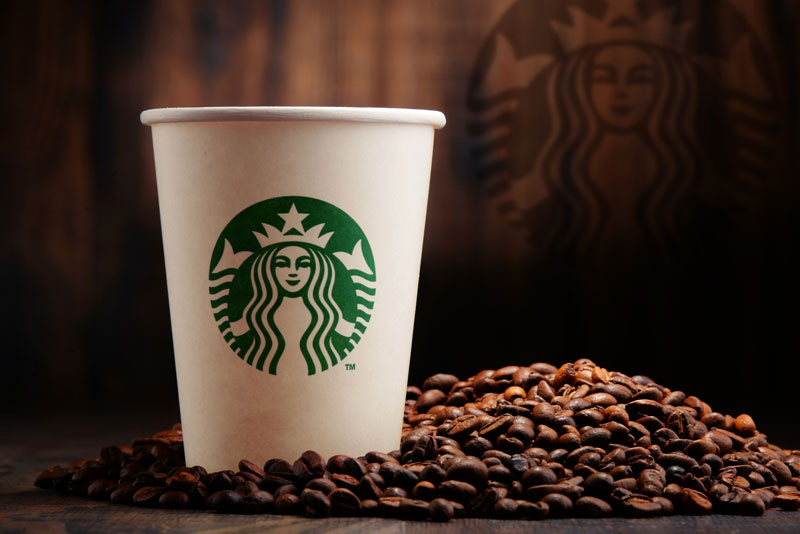 Image Source: iStock/monticelllo
Following brand standards strictly is what has enabled Starbucks to make sure that their cups are spotted a mile away (even as gone-in-a-flash product placements during a movie).
6. Center Your Brand Around Values
As per a 2018 study, people are no longer simply purchasing a product or a service, they are buying a belief, and they need to know what's yours. Millennials, as the most emergent market segment of today, have forced the companies to declare where their allegiances lie.
These new bands of consumers are more interested in issues such as: wage gaps, racial equality, gender nondiscrimination, climate change, fair business practices and such. And they're opting for businesses that share their concerns.
Conventional wisdom suggests that it is risky to take sides in the present day environment of divisive politics, but if you do it right, the gains far outweigh the risks. In order to pull this off, you first need to figure out what your core beliefs are, and then attach yourself to causes and issues that match with those beliefs.
According to the same study, customers are more likely to purchase from a brand that takes a stand on relevant social issues. Remember, that the keyword here is 'relevance', so no matter what, make sure that what you say has relevance to the matter.
None of us wants a repetition of the tragedy that was Kendall Jenner's Pepsi ad.
7. Include Your Audience
In 2014, Starbucks launched its #whitecupcontest. An activity initiated by the company for its customers to paint its white coffee cup in a design of their choice and send in their entries. Within 3 weeks, the company received 4000 different designs and forever changed the game.
Through this simple activity, that didn't cost much to the company, the brand's engagements soared, profits increased even more, and the customer loyalty replenished. This activity by Starbucks encouraged everyone to make their audience an active part of their marketing campaigns and increase brand awareness. It also proclaimed the effectiveness of 'user-generated content' in the digital marketing sphere. And helped make UGC a regular part of every marketing plan.
8. Consistency
It cannot be emphasized enough how important it is to be consistent. Consistency not only means uniformly presenting the brand across different communication and marketing channels, but making sure that the products, services, and quality that you offer remains at the same level of excellence every time.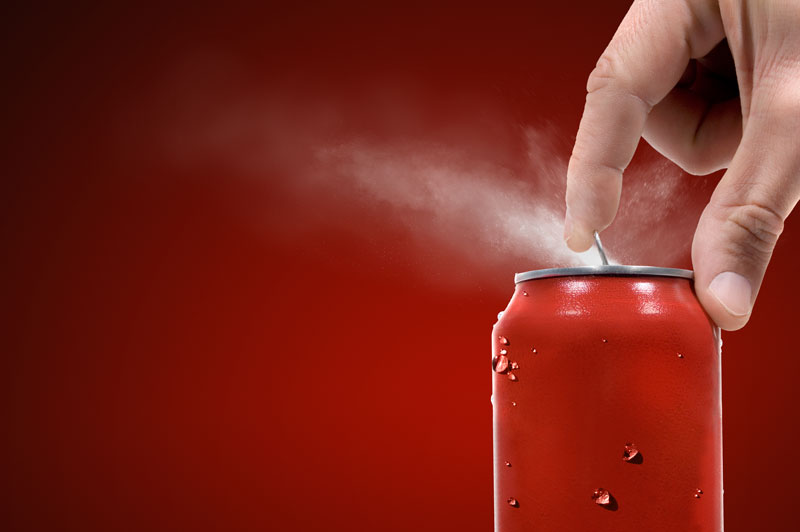 Image Source: iStock/joshblake
Consistency is the unchanging taste of Coke that everyone loves. It is the uniform shade of yellow and red that signifies McDonald's. The colorful logo of world's most powerful search engine, Google, is recognized across the world. Consistency in branding generates customers' trust in the brand. It allows them to rely on a familiar look, feel, taste, and level of service every time they do business with you. And all of the above branding essentials that we've discussed with you have consistency at their core.
So What's The Take Away?
As the old adage says: 'Know thyself'. Before you start worrying about branding, figure out what your brand is. And build on that.
Know who your target customer is and create your branding strategies perfectly tailored to their needs and desires.
Find out what is your brand's unique voice and create your logo, tagline, and all relevant strategies that revolve around that voice.
Remain updated to latest trends and be creative in different ways of engaging with your consumers.
Educate yourself about the issues you want to take a stand on as a brand, and speak on them with sensitivity and relevance.
As you are going through all these stages, remember to remain consistent. Nobody likes a fickle.
So, in 2019, what are the branding basics that you are employing in your business? Share with our community!
Try Our DIY Logo Maker Tool:
Community Service Logo Design
Create Logo For Coworkers
Management and Business Consultants Logo
Logo Branding For Non-Profit
Logo Maker For Remote Office Support
Foundaries Logo Generator
Design Logos For Design Consultants