The trend of young entrepreneurship has reached unprecedented heights in the last few years, and more and more people are calling quits on their sturdy, 9-5 jobs to carve a niche for themselves in the business industry. At DesignMantic, we are enamored with entrepreneurs savoring the fruits of labor. Here are a few of our featured entrepreneurs who have climbed the success ladder all the way to the top!
1. Marsha Wright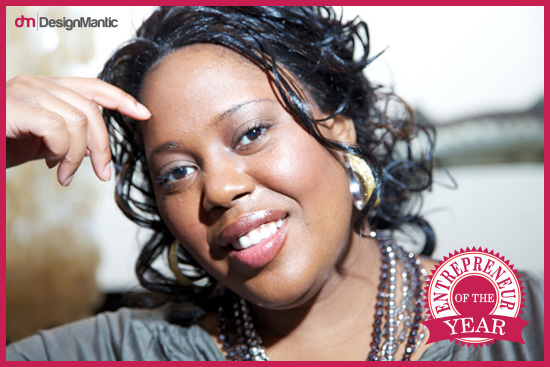 Co-founder of EmpireDynamic ADX, Marsha is a notable TV business expert, the Bestselling Author of an internationally acclaimed book 'The Secret Collaborative Economy: More Clients, More Exposure, and More Profit, faster!', and a syndicated columnist whose name has become synonymous with strategic alliances, power-relationships, and identifying unique profit channels in existing businesses. Marsha has risen to the crest of her fields in a decade, becoming a go-to commenter and a respected authority in the media on her chief topic of Strategic Alliances. Her prodigious acumen in the areas of sales & marketing strategy, crisis management, endorsement deals, wealth accumulation & preservation, brand positioning, and global partnerships, is highly noted. Having semi-retired at a young age of 32, Martha loves travelling and exploring the world!
2. Bittu Kumar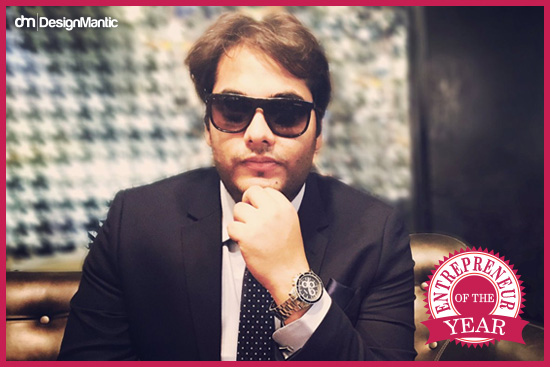 Bittu Kumar is the young co-founder of Enterslice, an investor at Profitmissile, and a published author of seven books pertaining to marketing, social media, and information technology. He aims to leverage cutting edge technology to introduce innovative solutions for startups and small businesses. Bittu Kumar is a keen learner and implementer, which is mirrored clearly in his startups. In addition to Enterslice, his other entrepreneurial endeavors include Hivego and Netforce. Hivego is a network of co-branded premium salons, while Netforce deals in on-demand technologies. According to Kumar, hustle is his winning trait, as being a hustler opens doors for you. His mindset is that if opportunity fails to knock on his door, he builds a new one. As to his plans for the next three years, he hopes to enter SE Asia Market and escalate the Salon base in Hivego to 1000. Way to go Bittu Kumar!
3. Daniela Castellanos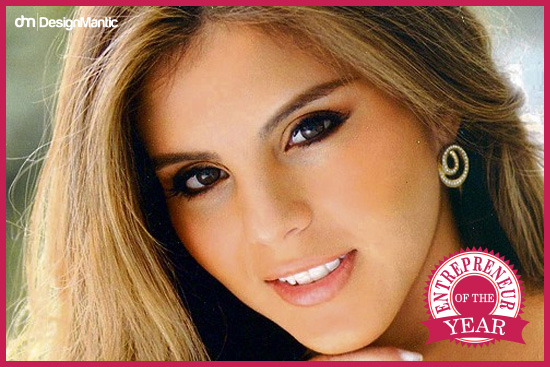 Daniela Castellanos is a true visionary, a passionate human being, and the founder of Castellanos Ethnic Origins. Not only has she exhibited a keen interest in fashion from a very young age, she established Castellanos as a sustainable, fair trade luxury brand that works in collaboration with the indigenous artisans in North Colombia to bridge the chasm between two widely disparage worlds- the world of luxury fashion (high-end, wealthy consumer fashion), and the native, indigenous world (culture and origins, traditional handmade items). Castellanos aspires to preserve the culture, traditions, and the heritage of the Colombian indigenous tribes. In order to fund social programs that aim to empower the local communities and women in Columbia, and alleviate poverty in margin areas where the absence of internet, water, and electricity enormously affect the development of an equal society, a portion from each sale is donated.
4. Larry Kim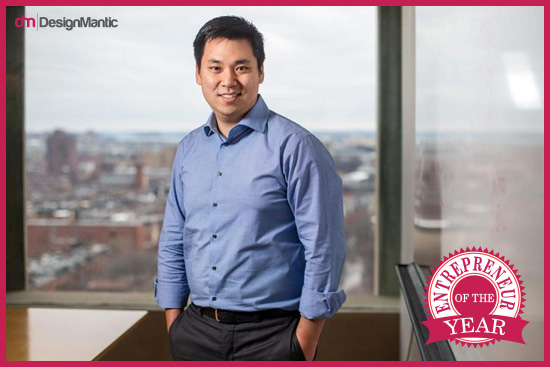 Larry Kim is the founder of WordStream, an online advertising tool, and MobileMonkey, an automated mobile messaging platform for businesses. Larry is well-versed in PPC Marketing, Product Management, and Marketing. His voice is heard in the form of articles he writes on a wide array of topics centered on SMBs. He actively speaks about how to garner attention online and what sells on the internet, in addition to his passion for "crazy hacks", Photography, and drones. He bootstrapped the company by offering internet consulting services, while simultaneously managing/funding a team of marketers and engineers to build and sell software for search engine marketing automation. According to the PPC Hero Blog, Larry was touted to be the most influential PPC expert in consecutive years of 2013, 2014, and 2015. Larry also won Search Marketer of the Year Award in 2015, bestowed by the US Search Awards and Search Engine Land.
5. Tania Mulry
Tania is the founder and CEO of DDX media INC., a software development firm and marketing consultancy. She is also a USC Adjunct Professor and the creator of "edRover", which was recognized by AT&T as the best application of 2011 in the Social Good category. She has extensive industrial experience and a thorough knowledge about marketing businesses. She is a well-versed speaker and an award winning marketer. Tania Mulry is famous for creating top-notch experiential and digital marketing campaigns for an imposing crew of professional sports teams and companies, such as Nintendo, JCPenney, AT&T, Nokia, the New York Yankees, and LG.
6. Kyle Courtright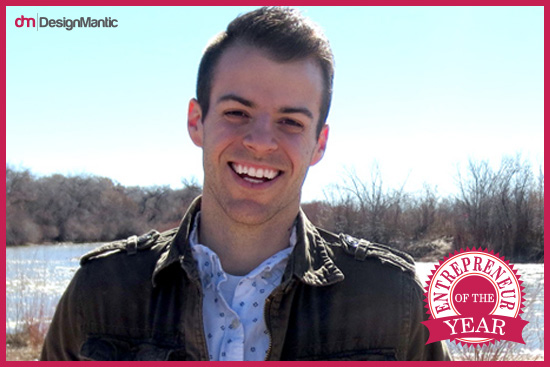 Kyle is the founder and graphic designer at Courtright solutions, creator of the Logo Inspiration Generator Tool, and author of the EBook- "The Ultimate Guide to Logo Design". He aspires to develop creative, clean, and quality graphic designs to provide effective business solutions. What distinguishes his work from other competitors is that he creates an aligned visual solution with the represented brands. He is predisposed towards a minimal, iconic approach to design, especially logo design. He strives to create bold, vivid design concepts in their most innovative, simplistic forms. Delivering an aesthetically attractive solution that is marketable, memorable, innovative, and clean encompasses all aspects of his overall design approach.
Some of Kyle's interests in life include optimizing websites to boost conversions, doing the accounting, and conversing with clients. While graphic design is his greatest passion, he enjoys the business side of things as well. Over the course of his career, Kyle has worked with mammoth organizations like National Parkinson Foundation, New Mexico Homeland Security, and American Cancer Society.
7. Nichelle Mccall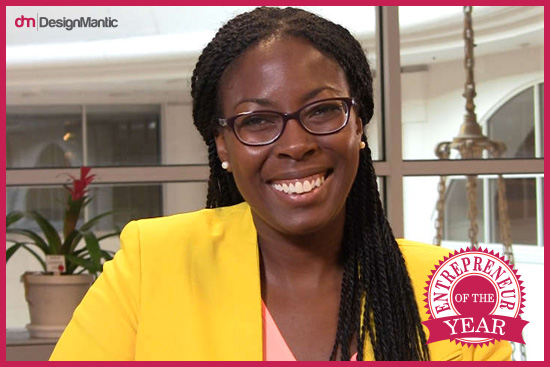 Nichelle is an electrifying connector bridging people with the relationships and resources to make positive changes in entrepreneurship and education. She is a successful Startup Strategist and speaker. Nichelle has provided startup advice to a plethora of startup business owners and entrepreneurs in the last decade. Being an entrepreneur for many years has made her able to teach other aspiring entrepreneurs how to build their dream startup and overcome all challenges. Plenty of them have succeeded in raising millions in early-stage funding. After working with Baldwin Wallace University, National League of Cities, the Cleveland Foundation, and the Bill & Melinda Gates Foundation, Nichelle decided to kick-start her own company. She has been recognized as one of forty under 40 professionals, Young Woman Entrepreneur of the Year, and a Black Woman Tech Founder to Watch!
8. Marvin Abrinica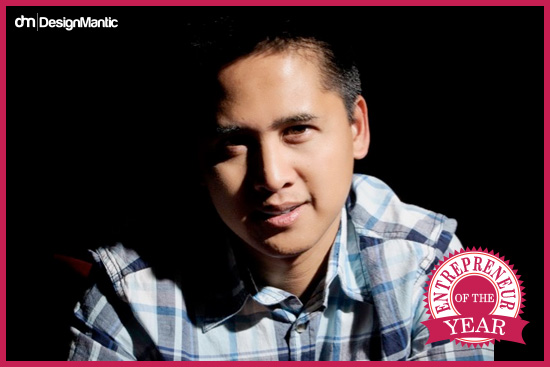 Marvin Abrinica is the creative genius, founder and managing partner at Thrivera Advisory group. Thrivera is a studio fund specializing in brand storytelling to help entrepreneurs get their ideas funded and businesses launched. In essence, Marvin is a public speaker, leadership trainer, storyteller, investor, and entrepreneur. Marvin recently had his hands full with running a crowdfunding investment platform for bringing local startups in connection with investors who aspire to invest in the hottest new startups out there. Marvin believes in dreams and hopes to help as many entrepreneurs realize theirs as possible. If you have a ground-breaking idea, Thrivera will empower you on your epic journey to success!
9. Stacey Cohen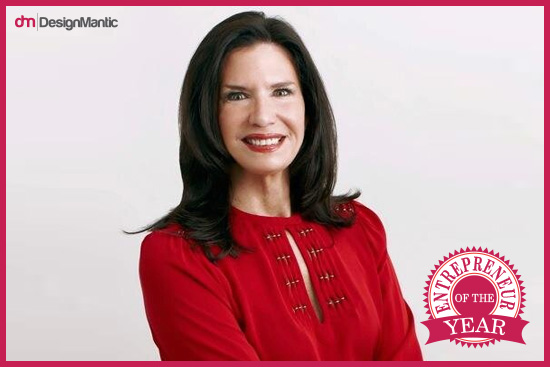 Stacey Cohen is the president and CEO of Co-communications, A full-service PR and marketing firm aspiring to help clients "Make themselves Perfectly Clear." This principle allows Stacey to create award-winning and successful campaigns that convey the right message to the right audience. She is a personal branding expert and a marketing enthusiast. At the tender age of 14, she wore the badge of entrepreneurship, and has been committed to her passion ever since. Stacey was named PRSA Practitioner of the Year (2013) and was accredited with a Smart CEO Brava honoree (2015) in recognition of her reputation, experience, and professional achievements in the profession. Stacey is a well-known speaker at industry conferences. Stacey is an avid HuffPost blogger, and also been featured in Sales & Marketing, Crain's, Forbes, Entrepreneur Magazine, and other leading national publications.
10. Michael Szerencsy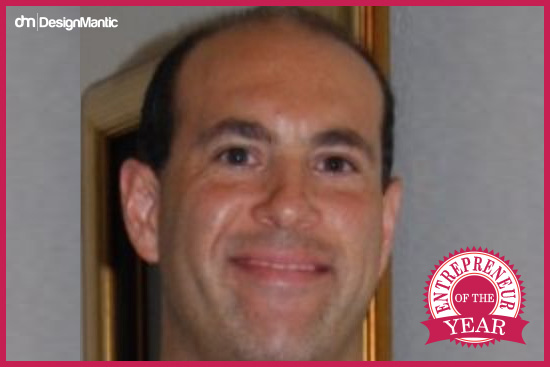 Michael Szerencsy is the founder of PayPerCall and GoLiveWith. He is focused on helping to motivate people and bringing the wave of passion back into the world. GoLiveWith is a free broadcast network that allows users to share their passion with their social networks, private groups, and public audiences, while PayPerCall provides you with a comprehensive suite of automated billing services which transforms your telephone into a lucrative revenue stream.
11. Karen Seah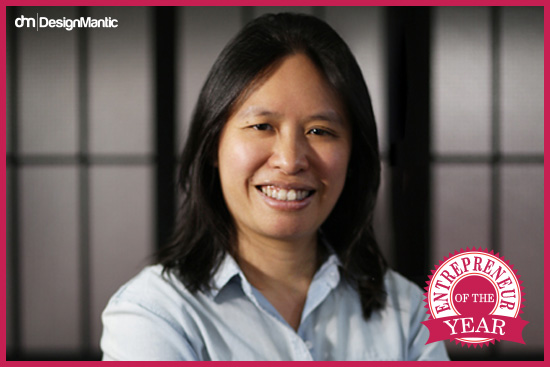 Karen Seah has extensive experience in the food and restaurant business. She is the group CEO at kitchen language PTE LTD, and the big idea group. She is also the founder of The Refinery Studio, the company behind SUPERMODELME.TV, and the executive producer of reality show, "Academy Fantasia Singapore". SUPERMODELME.TV combines entertainment, fashion, and technology all in one go, and enhances Asian presence in the Singapore modeling scene.
12. Rishi Chowdhury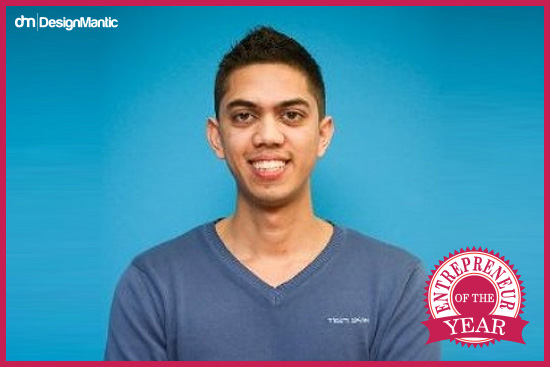 Rishi Chowdhury is the young co-founder of Incubus ventures. Incubus ventures is an early stage startup incubator which gets you ready for funders and accelerators. Rishi recognized that despite all the seeming support for startups, lack of long term sustainable growth is widely noticeable, specifically for younger entrepreneurs between 18 and 25. Thus he introduced Incubus ventures out of a need to boost the survival rate of startups. He initially turned a double decker bus into a mobile office, where he showcased and incubated startups. However, when the bus seemed too small for the ever sprawling number of customer base, he started touring the country portraying startups to clients and investors. Startups are only charged a meagre £300 a month per individual on the incubator program, which includes personal development, introductions, resources, workshops, mentorship, and desk space. In five years' time, Rishi wishes to see Incubus Ventures expand to have buses in hubs internationally and across the UK, and integrate his personal passion of traveling into his business.
13. Karla Jo Helms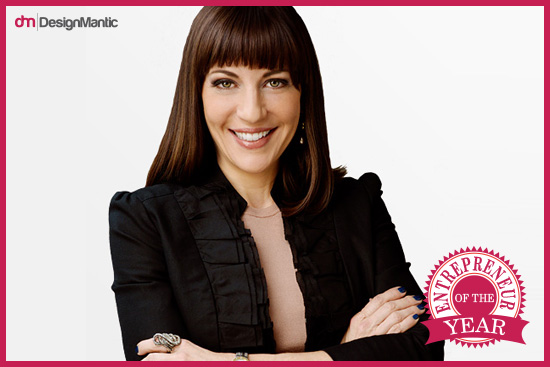 Karla Jo Helms is the visionary behind JOTO public relations- a PR firm for Healthcare, Finance, and IT. Karla has a thorough experience in PR strategic management. She staunchly believes in the power of PR to communicate to the wider world effectively. Her agency is patterned on a combination of her uncompromising high standards, hard-won Public Relations experience, and exacting nationwide market research of a cross-section of above 5000 CEOs across several industries. Quick to recognize industry changes, Karla Jo and her team employ state of the art patterns to develop and exercise timely Public Relations campaigns, comprising of the latest proven media methods in addition to the traditional ones.
14. Dave Asprey
Dave Asprey is the founder of Bulletproof and the author of New York Times Bestseller, "The bulletproof diet". He is an aspiring entrepreneur who inspires people to positively control and improve their mind, body, and diet. Dave is also the host of the #1 health podcast, Bulletproof Radio, and the creator of the widely loved Bulletproof Coffee, a blended drink incorporating "brain octane" and grass-fed unsalted butter! The Silicon Valley entrepreneur has spent a fortune of over $300,000 on research, leveraging data to optimize his body and mind. Dave offers keys, techniques, and information through his work to take control of and boost your mind, your body, and your biochemistry, so that they work in unison. This helps his followers execute at levels far above than what they expected, without allowing stress to control their decisions, getting sick, or burning out!
15. Brenda Sotelo
Brenda Sotelo is the founder of social media consulting international. She aims to provide creative social media marketing services, dedicated to promoting the business message and brand character of companies across the globe.
16. Tammy Motola
Tammy Motola is the founder of Rezilir Health – a team of world class experts committed to deliver cutting edge primary care and functional medicine available to everyone. With her team, Tammy aims to make living healthy simple for optimal wellbeing of people. She believes that physical health is directly proportional to a healthy brain.
Can you name any other young entrepreneur who has impressed you? Do let us know in the comments below!