Earth Day signals spring, a rebirth, and a new beginning. A day to reflect and renew your life's goal. It's a day for all of us, especially, for the design community. Designers can lend their aesthetical skills and highlight many causes. You might be passionate about raising the cause of endangered species of the world. Or you might be more conscientious about recycling and their effect on the environment. And you also happen to be someone who can put your words into design, ensuring that your message reaches and resonates with a wider audience. It doesn't matter where you stand on environmental issues, but you realize that Earth is the only home we have. Design has always highlighted other causes, and graphic design for care and cure is relevant for the Earth Day as well.
As part of the creative design collective, who better than us to celebrate the Earth Day 2015 in style? We take a look at some Earth Day inspired designs from visual artists all over the world, from digital posters to attractive infographic posters, and everything in between. So take a look, soak yourself with these Earth Day inspired designs and hone your skills with some of the best styles and techniques on offer. Some of these designs deliver powerful messages for Earth Day: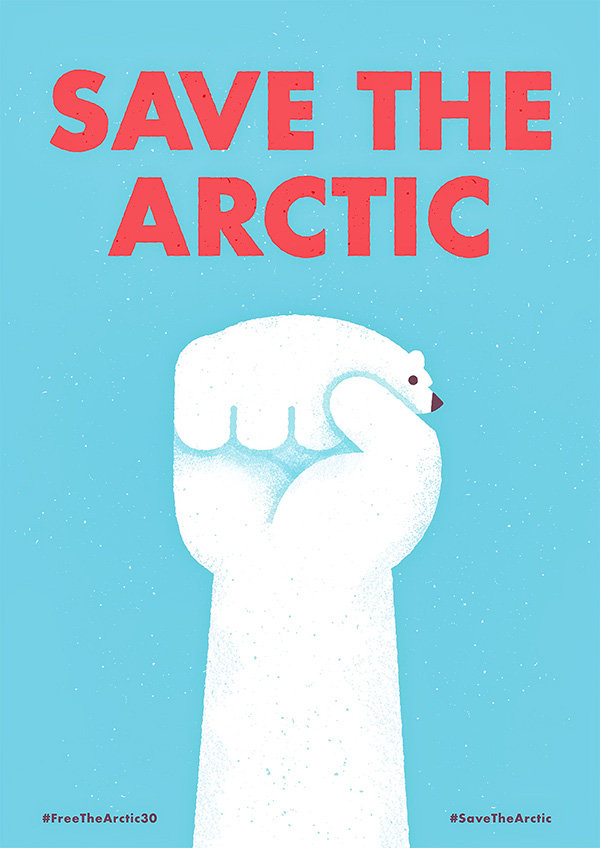 Source: Maurogatti.com
Mauro Gatti delivers a polar-inspired message to save the Artic this Earth Day. The subtle use of a clenched fist and a polar bear makes for a very simple yet emotive design here.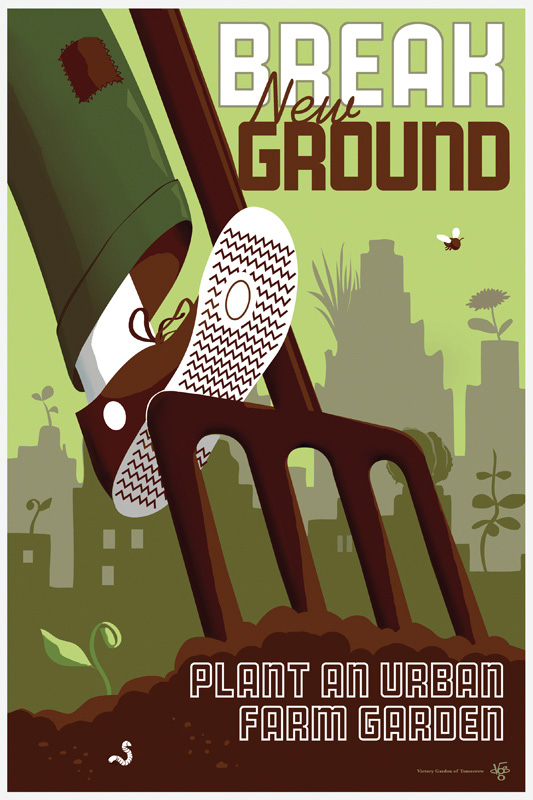 Source: Victorygardenoftomorrow.com
Joe Wirtheim wants us to start a farm in our urban settings. With the use of a flat cartoony design aesthetic, his Earth Day poster delivers a powerful message on how more planting is for everyone, irrespective of their geography and lifestyle.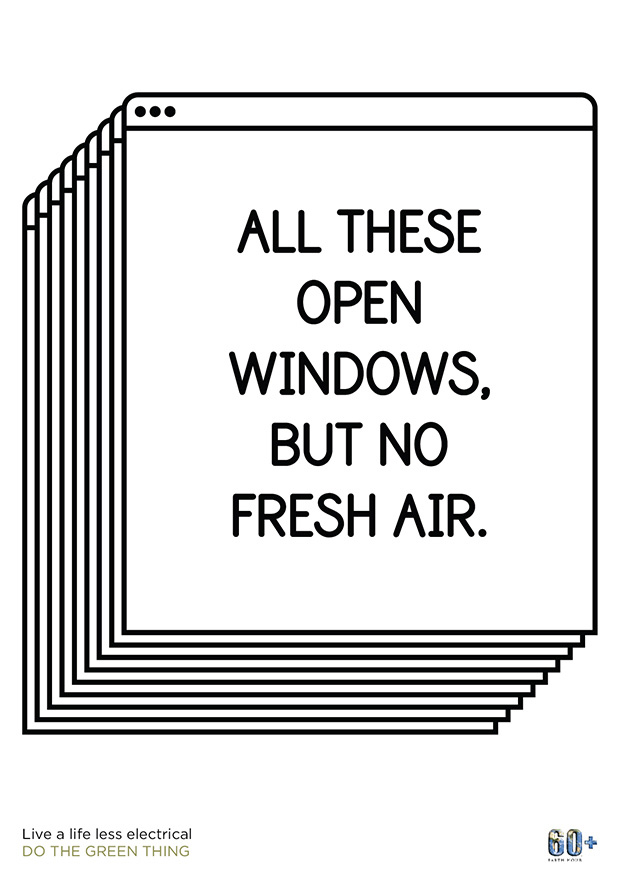 Source: Hudson Powell
Not every Earth Day poster has to rely on the use of natural objects. Sometimes a little techy humor can also get the job done. Designed by Hudson-Powell, this poster connects with all the 9-5 desktop workers in a powerful fashion. It extols the virtues of getting a break from your cubicle-oriented life every now or then.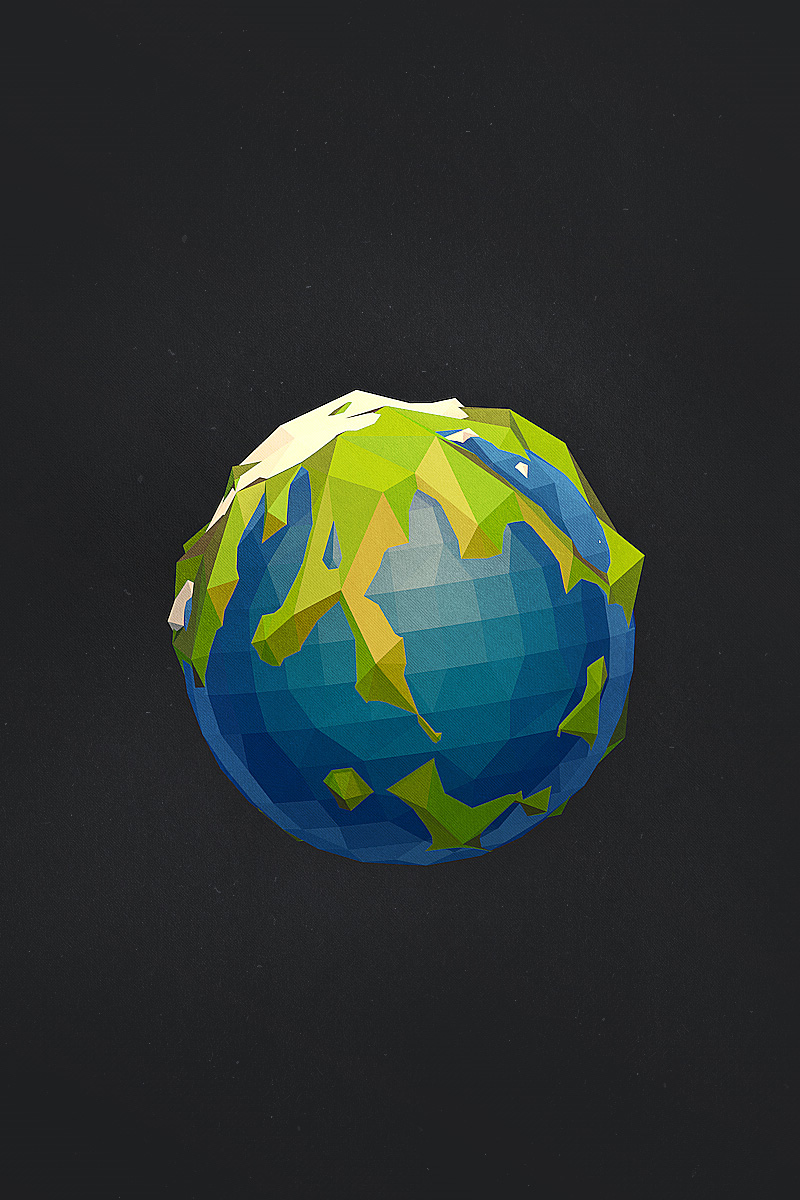 Source: Geoaday.com
How about some stylistically unique geometric planet icons for use in your projects? Jeremiah Shaw & Danny Jones have delivered a unique spin on the planets, which other aspiring designers can use in their posts this Earth Day.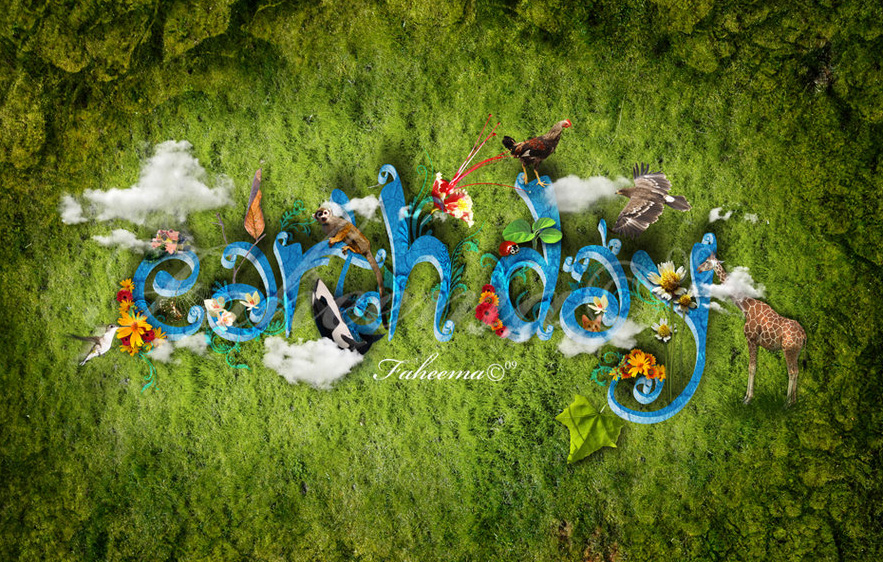 Source: DeviantArt/FAMz
Got mad image manipulation skills? Earth Day is perfect for making those skills come in handy as Famz has done so. By combining natural flora and fauna, this Earth Day poster looks stylistically appropriate for the occasion.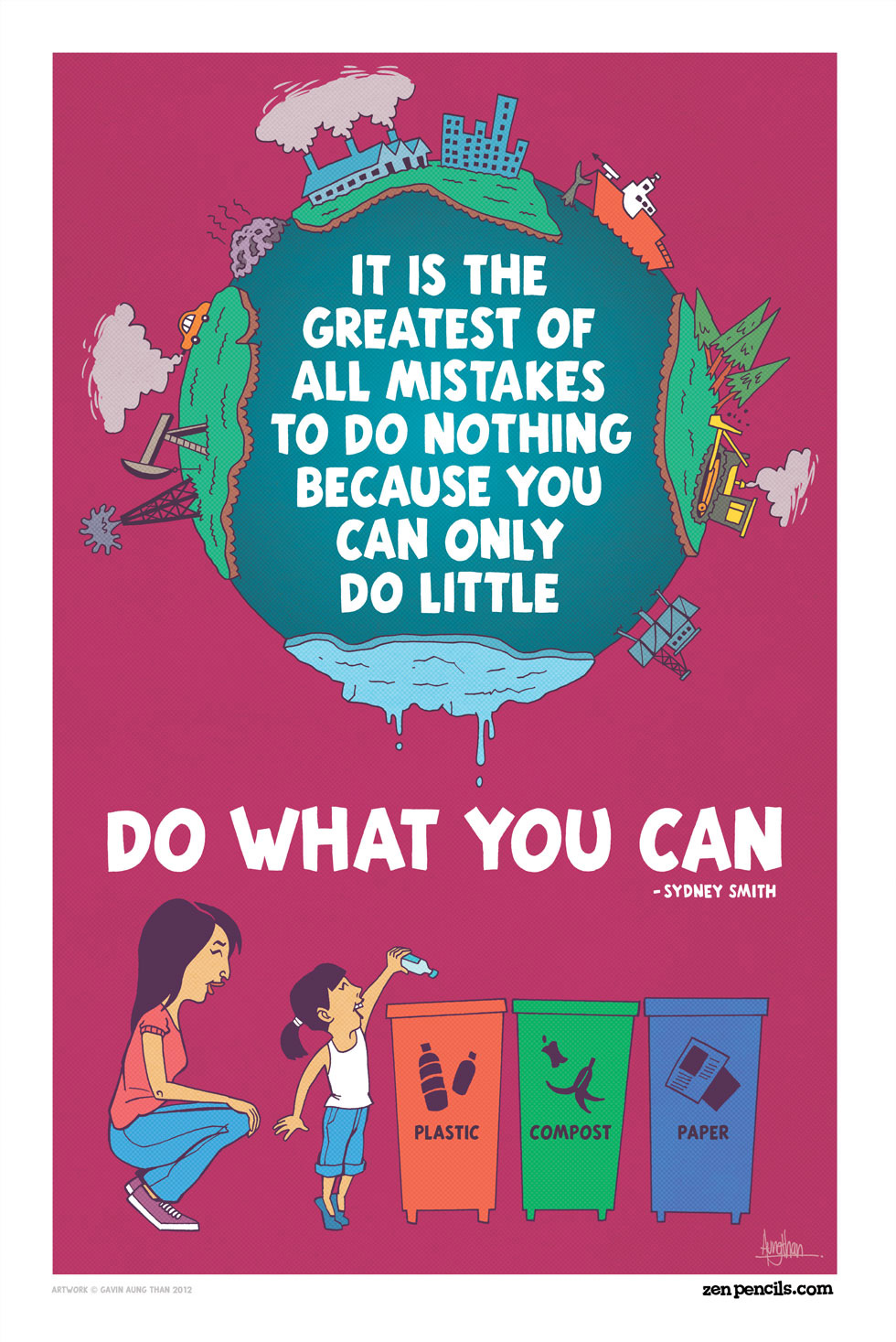 Source: Zenpencils.com
Never underestimate the potential of a comic strip. Illustrations such as those from zenpencils.com have been helpful in raising awareness about the most simplest of things you can do in order to make the world an environmentally-friendly place.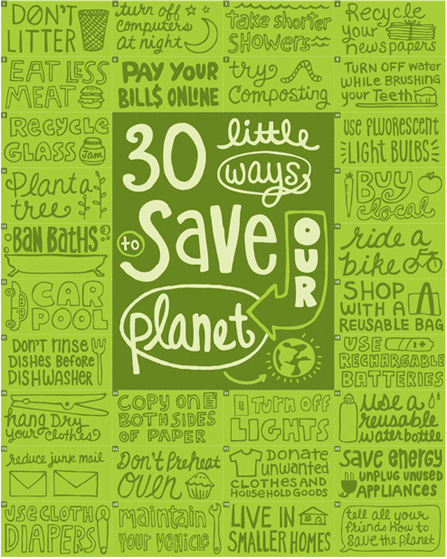 Source: Andreapippins.com
Andrea Pippins' Earth Day-inspired mini-infographic delivers 30 tips on how to save our planet. She higlights each factoid with the help of illustrations and makes great use of typography to make her poster readable and accessible to all.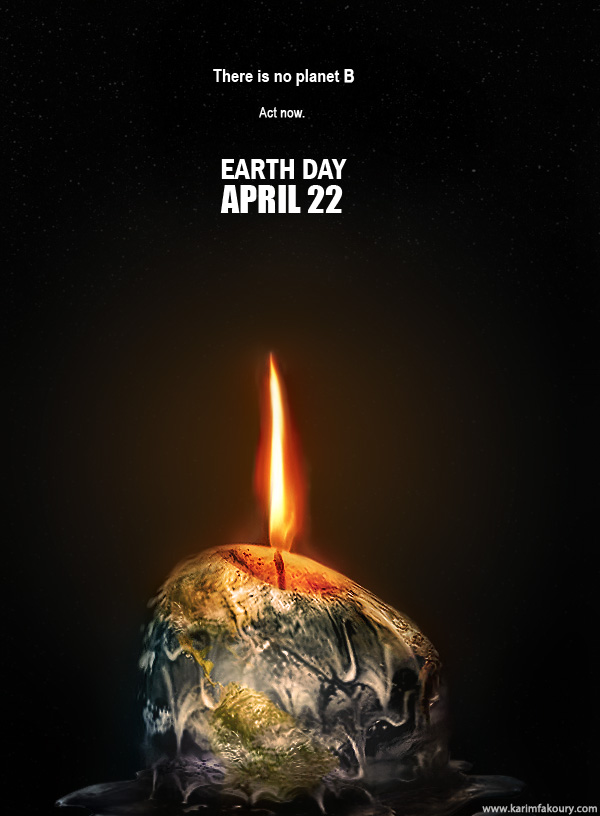 Source: Karimfakhoury.com
Karim Fakhoury relies on distinct imagery to make his hard-hitting yet poignant point about Earth Day in his poster. For the climate change deniers, maybe good design can be convincing enough.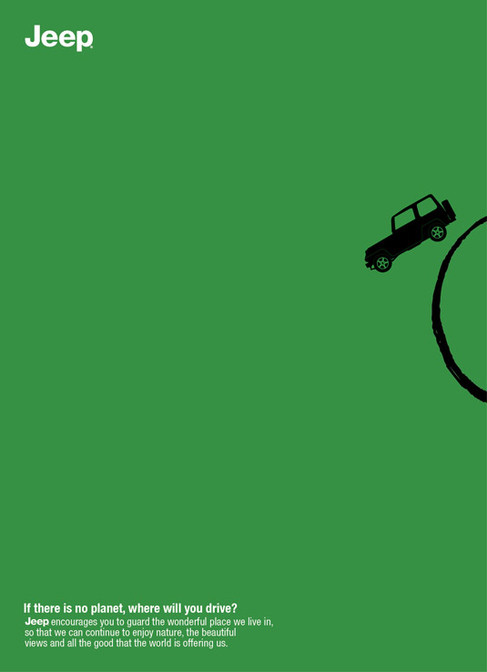 Source: Fcb.com
Even brands like Jeep are getting on the Earth Day bandwagon by way of artful ad campaign posters. Designed by Draftfcb, this simple ad is high on symbolism and execution both. Minimalism can make for great posters as you can see in the above example.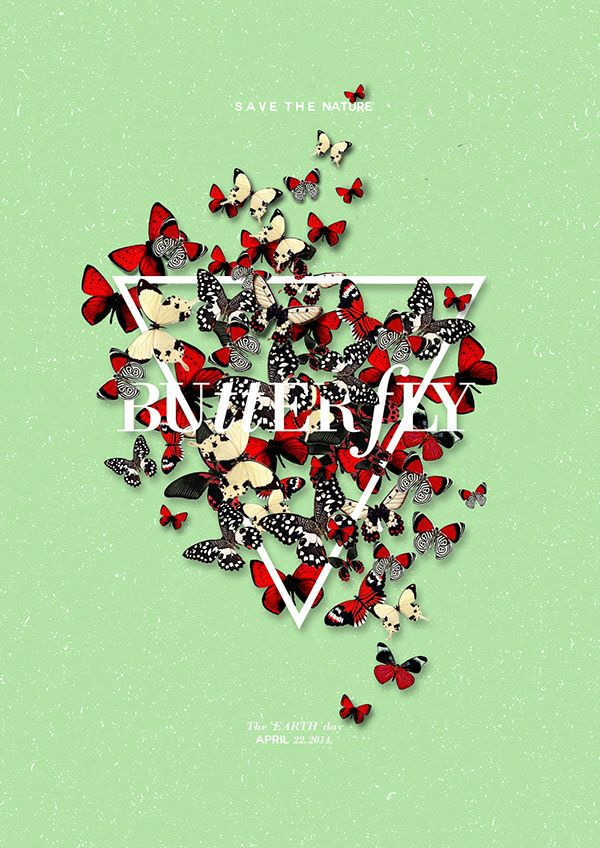 Source: Behance/Judit Besze
One of the most unique design posts for Earth Day comes courtesy of Judit Besze. This is a design that serves to highlight the omnipresent beauty found on Earth, as the butterflies on the poster represent. After all, Earth Day is every bit about preserving the good things we have right now as well as taking some precautions to make the world a better place.
These are but some of the most awesome examples of how design could contribute towards a greener and more environmentally-conscious planet earth. So what are you waiting for, fellow designers? Craft your own Earth Day 2015 design posts for use on social media, web and print today. Make this an Earth Day to remember.