Visuals are everywhere. Since the last decade, the art of visual communication has boomed by leaps and bounds and is, to the date, on a marked rise. Today, one cannot imagine the internet without all the GIFs, infographics, and memes floating it.
With visual data on the rise and most of us being immensely fond of it, everyone now seems to be creating their own versions of it. Turns out, it has brought out the designer in all of us! So, in case you, too, are a part-time designer with little knowhow of the golden principals of visual hierarchy, below is an infographic that would work as a layperson's handbook of visual communication.
It outlines the various different aspects of visual communication and sums them all up to perform as a complete guide to the art of designing. The layout of the infographic lists typography, color, shapes, hierarchy, lines, iconography, contrast, order, weight, and space as the 10 commandments, and gives out the different applications of these w.r.t. design and visual presentation.
Let us know how you like it!
PS: Also snoop into our prequels to this infographic, "The 10 Commandments of Typography", "The 10 Commandments of Color Theory" and "The 10 Commandments of Logo Design".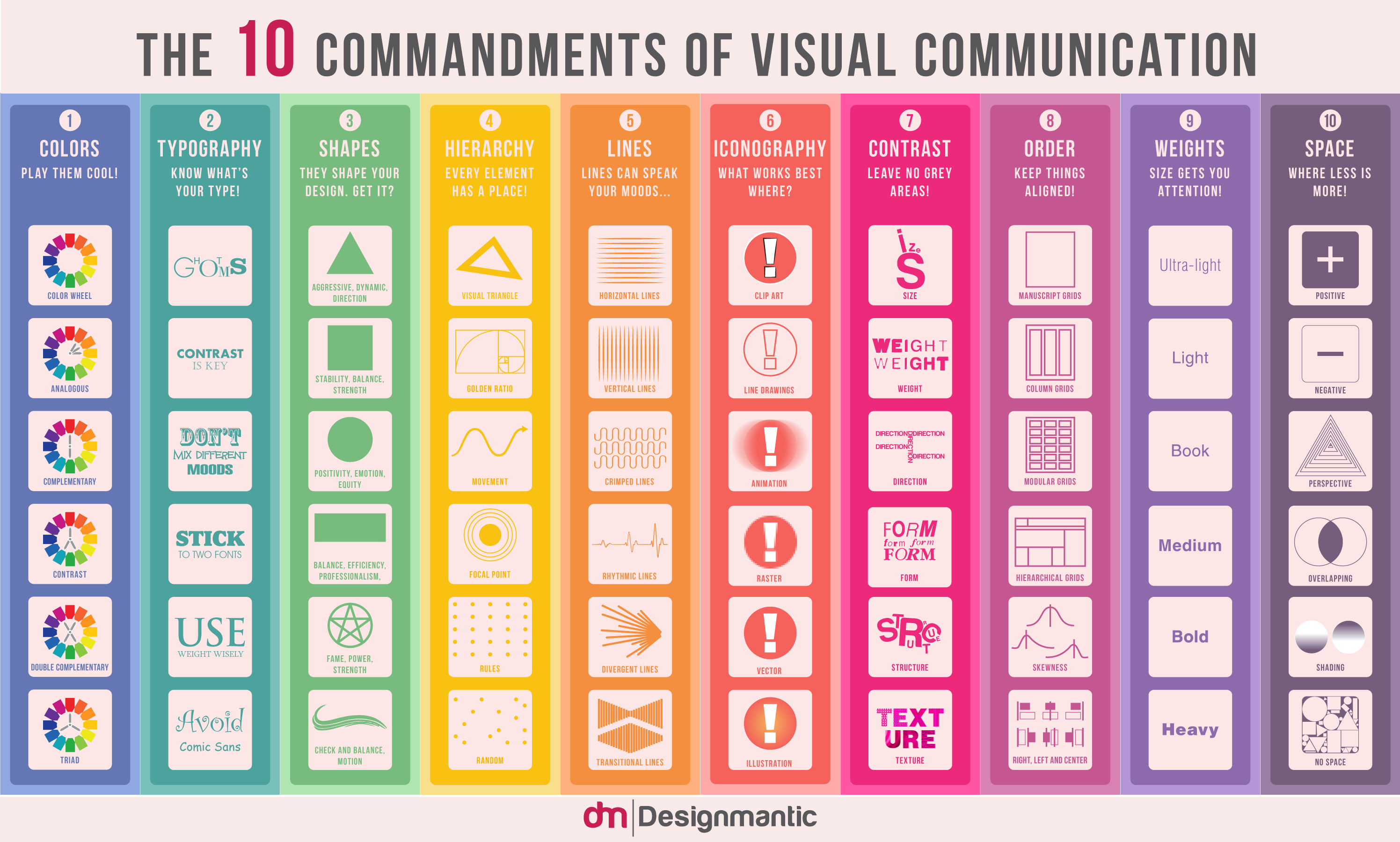 Embed in your site: