Here come the 10 cardinal rules of color scheming to help you save time when choosing colors. These essentials serve as bedrock to the color-verse…
After the eminent success of our previous infographic, " The 10 Commandments of Typography ", DesignMantic now brings to you its sequel created upon popular demand! Enter, "The 10 Commandments of Color Theory"…
This infographic holistically sums up the 10 cardinal rules of color scheming to help you save time when choosing colors. A lot of people find themselves at a dead end in their attempts of defining color schemes and combinations. The infographic below, hence, dishes out for you the 10 essential points that serve as a bedrock to the colossal color-verse!
The use of right colors can have a great impact when creating an online logo design. Thus, we need to be extra diligent when picking colors for our logo, according to the industry the business is operating in.
With the help of this detailed visual, you'll be able to understand and learn the rules to create harmonious color schemes. It provides to you an understanding of the different features of a color spectrum like the different hues, tints, shades and tones.
Please feel free to drop your comments below and give your views on these 10 points. Do let us know how you like it!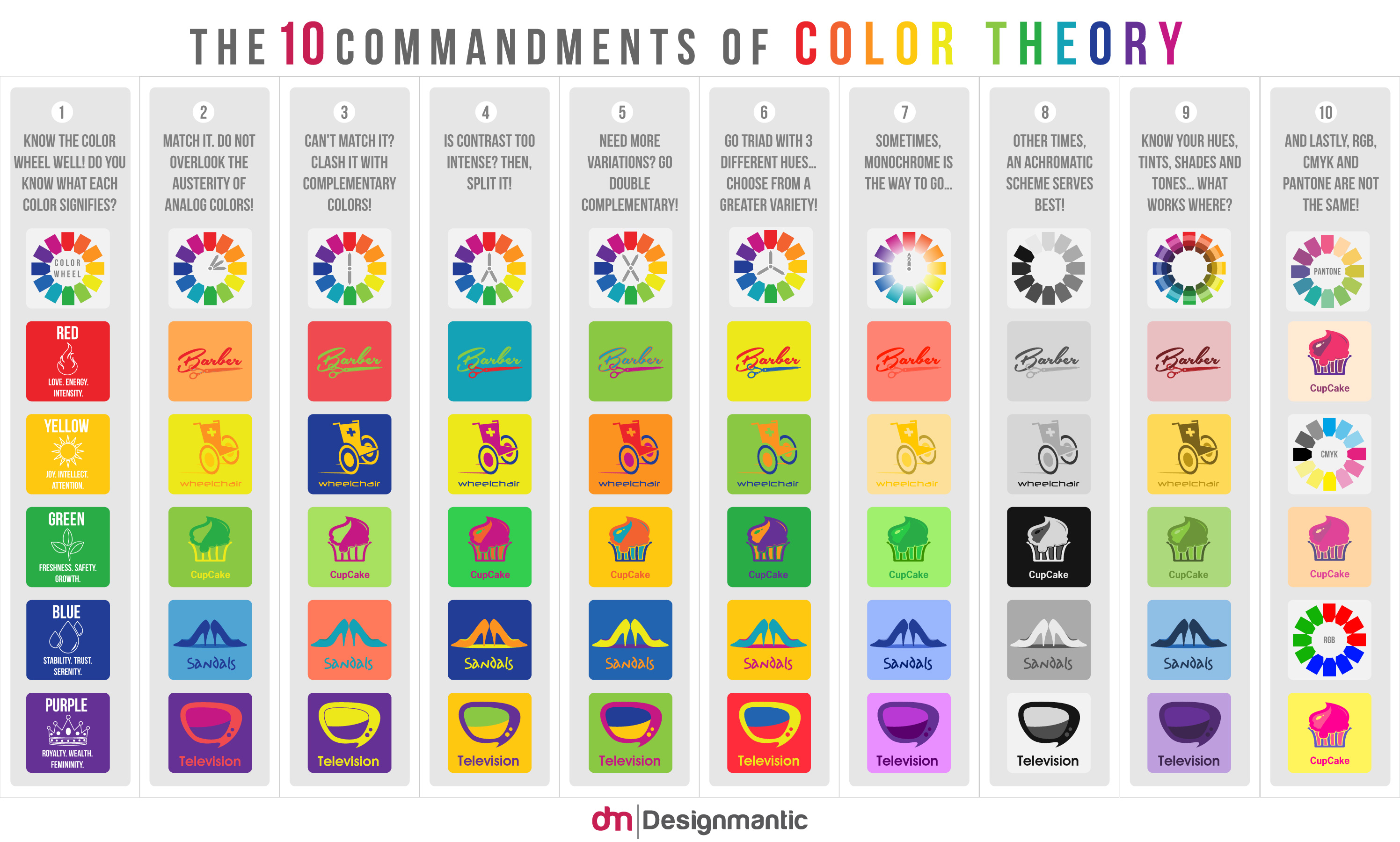 Embed in your site:
It's noteworthy that color theory is used not only in Logo design, but also in website design as well. It's impossible to create a stylish and harmonious website without paying due attention to the selection of website colors. This takes into account not only the colors of individual design elements, but also the images that are located on the page. There is a comprehensive WebBuildersGuide available that can help you pick and choose the right color for your website.