Logo making is a technique not everyone is familiar with and not everyone is master at. In this ever changing world of graphic designing, where people are prone to billions and billions of design elements, designing a logo and coming up with a quirky one, can sometimes become a daunting task. The last thing that you ever want to happen to your brand is to give it a logo that is not-so-edgy.
No matter whatever design you select for your logo, do keep in mind that over a period of time, it eventually will become your brand's identity and you will never want it to be a sluggish one.
If you want to save on your hard earned bucks, opt for the countless choices that logo making sites offer you. But the big idea is not to jump the bandwagon blindly. Since corporate branding needs you to connect with your audience with lasting impact, keep in view that customer loyalty comes with an engaging logo, the one that radiates essence of your business.
How To Use Logo Maker For A Perfect And Creative Logo?
The internet is laden with websites that have become an ultimate choice of entrepreneurs for their cost effectiveness, creative freedom and top notch solutions that cater to your branding needs while avoiding the mistakes no one will tell you while using a logo maker.
Here is a list of questions that you need to go through before finalizing a logo maker:
Will it work for me if I am not a designer? Most of the logo makers out there keep novices in mind while designing their logo making tools. You need not to be a design expert to design your logo using a logo maker. Choose from thousands of icons to match your favorite with just the right font, and then customize your design with colors and spacing until it is just right. You won't believe how hassle free the entire process is.
Does My Logo Maker Offers Simple Solutions? Simplicity is the best policy, right? Look out for a logo maker that offers simple solutions to your logo making dilemma at an affordable cost. As minimalism is not everybody's ballgame and seems to be at helping hand in logo designing, go for a logo maker that offers you a minimalistic approach to logo designing. So, play it safe by keeping it simple!
Does It Offer An Engaging Typeface? The use of right font can do wonders if applied tastefully. One just have to stick to the basic necessities like avoiding fonts that do not make a lasting impact, do not match the message or essence of your brand and are difficult to read. Look for the range of fonts your logo maker offers. What if you want a serif font but your logo maker misses on it. See if it offers you right tools to create a customized font where you can give a generic font a much needed make over.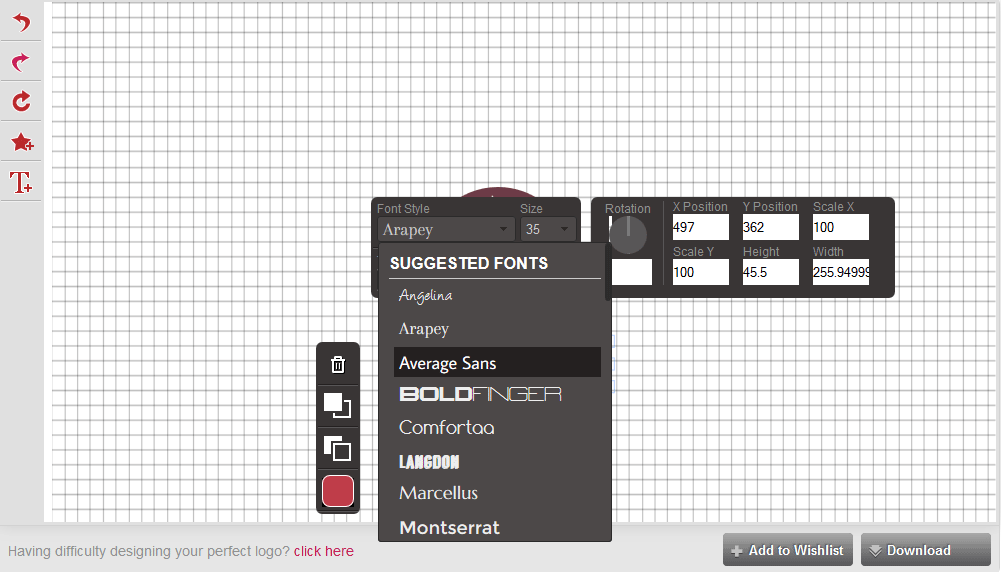 Is My Logo Maker Up-To-Date? Times are changing and so does people's taste. Your logo maker should be equipped with modern details like typeface, icons, illustrations, colors etc. to help you with the making of an iconic logo within no time. It is one factor most entrepreneurs ignore when finalizing a logo maker.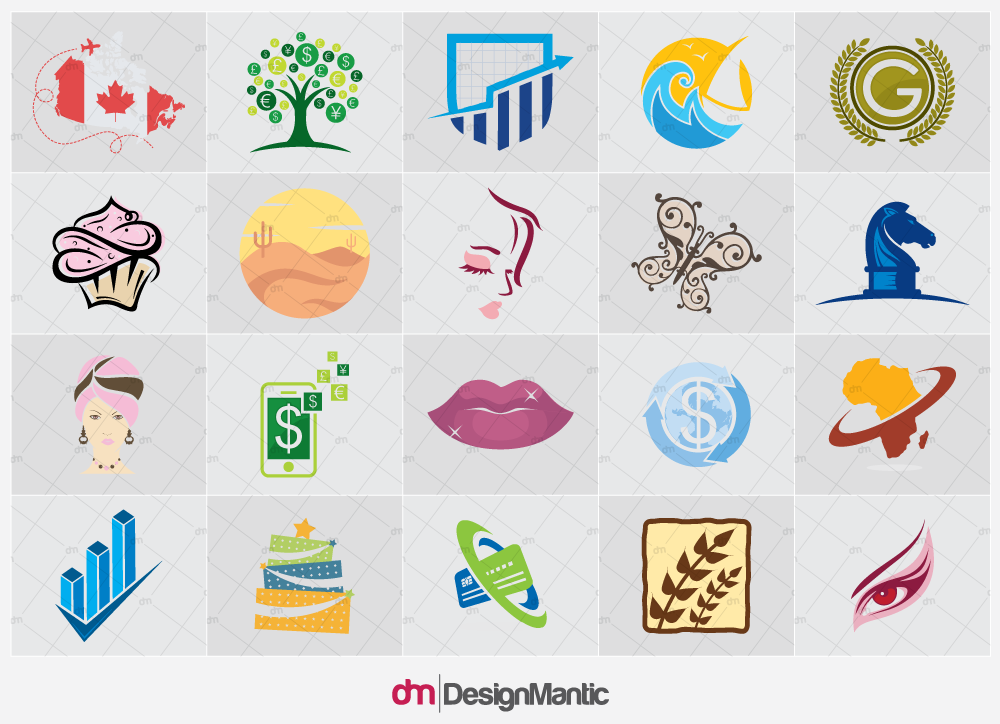 Does it Offer User Friendly Interface? Make sure that the interface your logo maker offers is devoid of all the glitches, especially when you are a startup and want to be in the market with a zeal. All you need is a template that is user friendly so to make any amendments with respect to your business needs.
Is It Affordable? Mostly the brands or entrepreneurs go for logo makers when they are startups and need cost effective solutions. If your logo maker is the one making a hole in your pocket and that too in initial stage of your business, look for other options.
Does it guarantee a unique logo? Yes, it is very important to have an end product that guarantees return on your money. Use a logo maker to create a logo that you will love. See if there are any designers' help available to perfect your logo in case you aren't able to get the logo just right.
What if I don't like the logo I created? Don't buy it if you don't love it. You can use the logo making tools to create more than one logo design, so if you don't like what you've created at first, try something different. Try different icons, fonts, and colors until you get something you're proud to share.
Does It Have a Vast Color Palette? Color speaks volumes, for sure! Look out for the colors your logo maker has. Whether these are diverse color palettes or just a handful of colors that are limiting your chances to be a hit. It surely be a miss if it does not offer you a right color tone to go well with your brand image.
Making Logo Designing Affordable – Our Manifesto
Have you ever visited a design agency to get a perfect logo made for you or find a freelance designer to work with? What about giving our logo maker a shot before spending hundreds or even thousands of dollars to get a logo made. We, at DesignMantic, believes in providing you hassle free solutions with our state-of-the-art online logo making tools as we believe that business owners know their businesses far better than a designer or ad agency. With our user friendly design software, you can create a great logo, the one you'll adore and does not cost you a million bucks.