This is a beautiful logo.
Earlier this year when Sony/ATV unveiled its rebrand – Sony Music Publishing – the company eschewed its old illustrative-styled logo and went for a truly modern and simplistic take.
Compared to what the company had before, this new logo is fresh, energized, and aptly abstract.
We say aptly abstract because no other logo style would have been able to achieve this balanced effect. Remember that this is fundamentally both a songwriting and technology company. So anything too obvious would have missed the mark – as most other design styles either become too simplistic or too complicated.
With an abstract design, the logo has been able to present the range of the company without weighing down the canvas.
But apart from extolling the many virtues of abstract style, what other lessons can this beautiful logo teach us?
Let's find out.
• Your Publishing Logo Can Move, Flow, & Collide
Your publishing or printing logo doesn't have to be stationery. Typically, this industry gravitates towards more stable forms to emphasize the effect of being dependable and trustworthy.
But too much of it can make a brand look boring.
Dynamic logos, on the other hand, show movement that incites more engagement than a static and stoic logo. While most people use animation in their logos to make them flow, you can achieve the same effect by adding details that symbolize movement.
In the Sony Music Publishing logo, these movements are displayed through slices of circles that signify sound waves. As these slices move away from the circle, you get the image of an ongoing ripple effect.
This impression of the logo being related to music is further enhanced by the entire shape of the logo, which looks a lot similar to a headphone.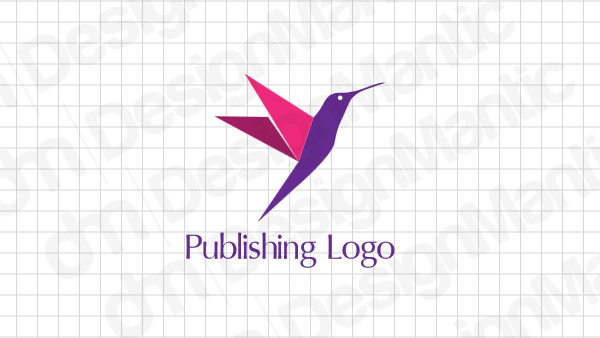 Origami bird icon showing movement in a publishing logo design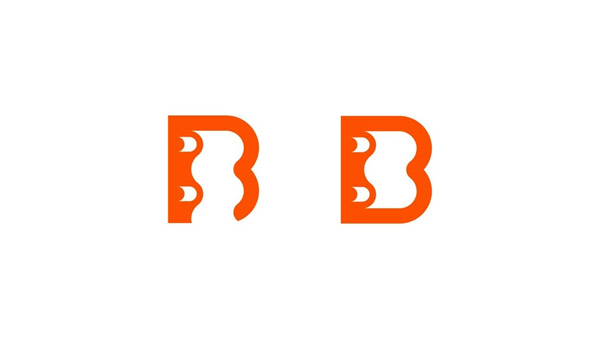 Image Source: Dribbble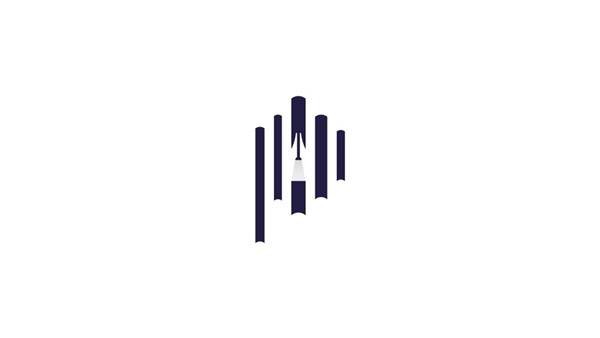 Image Source: Dribbble
• A Single Color Will Work
More modern examples of publishing company logos use a vibrancy of color. The working thought behind this approach is to make the brands look exciting and welcoming, and to present books as living, breathing beings.
It's all well and good but when you look at all these colors, arriving at a singular brand message can be difficult. For example, a red, yellow, and blue color splash logo might work on a children publishing logo, but this same color palette will make for a very confusing logo for a finance book publisher.
Sticking with a single color logo, in such cases, makes more sense. As you can also witness from Sony Music Publishing's logo.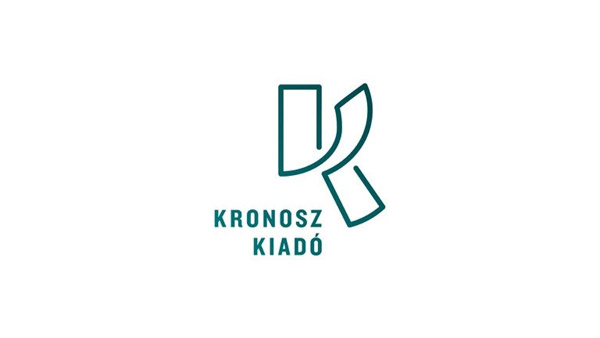 Image Source: Dribbble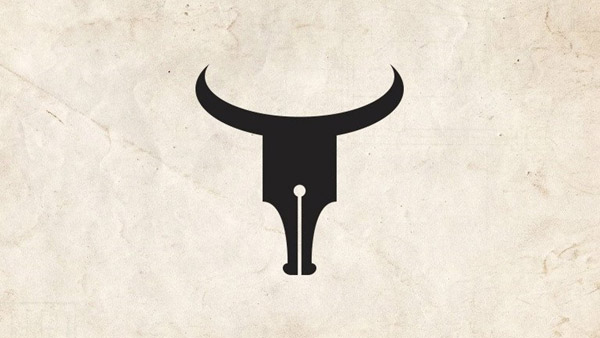 Image Source: Dribbble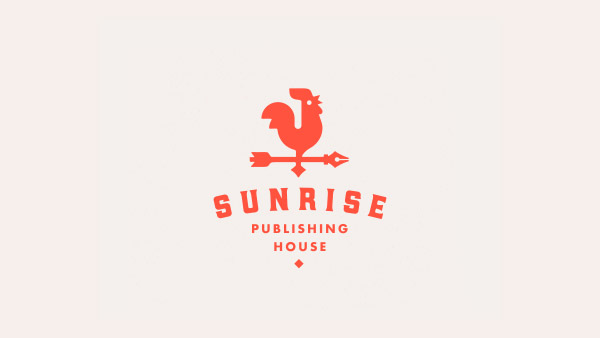 Image Source: Dribbble
• Repetition Of Elements Enforces The Message
The Sony Music Publishing logo takes just one shape – the circle – and repeats it many times throughout the logo.
The primary shape of the logo is a circle
Surrounding eclipses are also variations of that primary shape
The shape is replicated over and over in the log
By focusing on a single shape, a single element, you send a focused core message. The circle represents harmony, creativity, and balance. For a music publishing company, it signifies harmonious movement on a creative axis.
Instead of using contrasting shapes in your printing logo design to make it look more interesting, keep things simple.
Repeat your focal element and send a consistent brand message that will be hard to miss.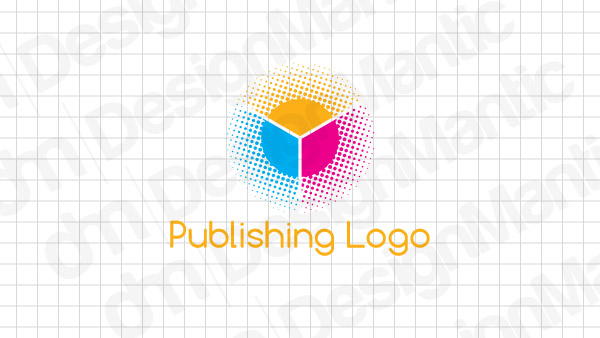 Circle logo for a printing company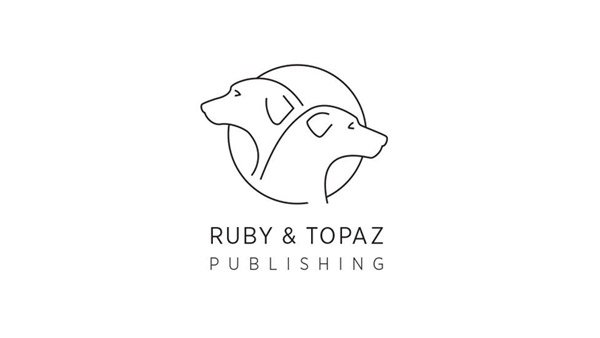 Image Source: Dribbble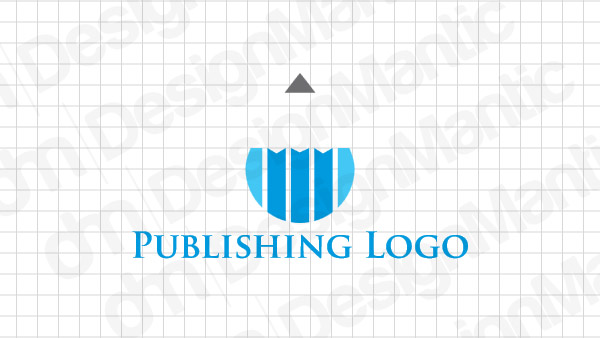 A pencil logo for a publishing firm
• You Can Rely On Familiar Icons
We often talk about doing away with too much familiarity in the logo. It makes for bland brand identities that people don't even register.
But then something like this gorgeous logo comes along and we have to eat our words.
See, the beauty of this logo is its simplicity. It depicts sound waves plus a headphone. Both these icons are obvious connections with the music industry. Yet when you look at the logo, there's enough abstraction in the form of thin eclipses that makes you pause and ponder.
Are these waves or are we supposed to spot Wi-Fi signals in the shape?
It looks like a headphone, but is it?
What about sound waves, though? You can see something like that here for sure.
Relying on familiar icons ensure that people can easily comprehend your company's core service. Easy understanding breeds better brand recall. But presenting it all creatively prevents the effect from being mundane. There's enough abstract style going on to keep you interested.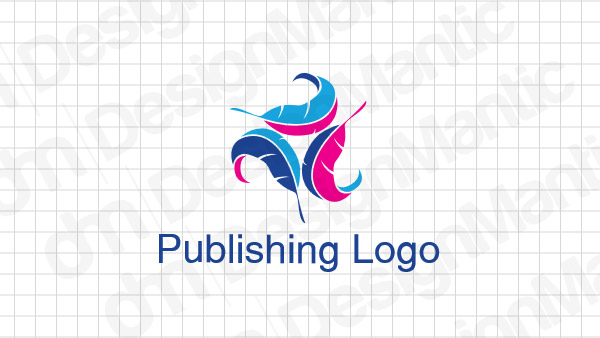 Colorful leaves showcasing a publishing logo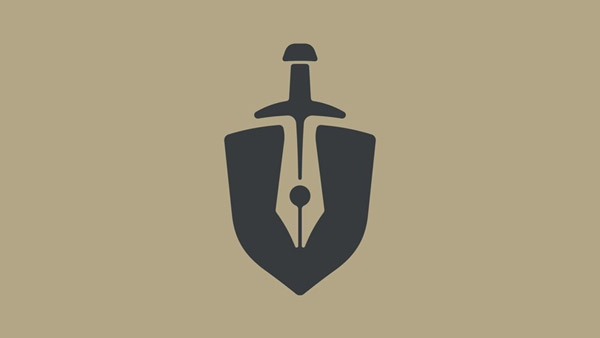 Image Source: Dribbble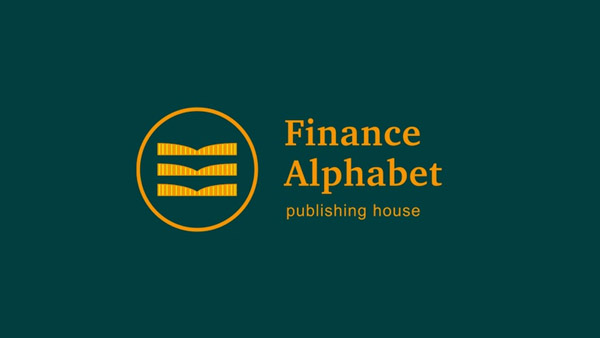 Image Source: Dribbble
Bottom Line
Publishing logos are usually simpler affairs. Sometimes to the point of being nondescript. Sony Music Publishing logo is an exciting take on the industry and should encourage you to try for more creative approaches when designing for the printing and publishing market.